It's embarrassing to admit now, but growing up I didn't feel any need to visit Disneyland when Disney World was right in my backyard. All I knew was that it was smaller and didn't have some of my favorite Disney World rides like the Twilight Zone Tower of Terror and Spaceship Earth.
Related: 9 real-life destinations that inspired Disneyland
When I finally did make my way to Disneyland, I had no choice but to eat my words (and a few Dole Whips while I was at it). Because Walt Disney built Disneyland from the ground up, the park has a history that Disney World does not. Even some attractions that are located at both parks are not quite the same at Disneyland as they are at Disney World.
Those aren't the only differences, though. Here are 10 things you can only do at Disneyland.
See Walt Disney's apartment
Personally, I would jump at the chance to live inside Disneyland. Thanks to Walt Disney, there's a fully-furnished apartment waiting for me on Main Street, U.S.A.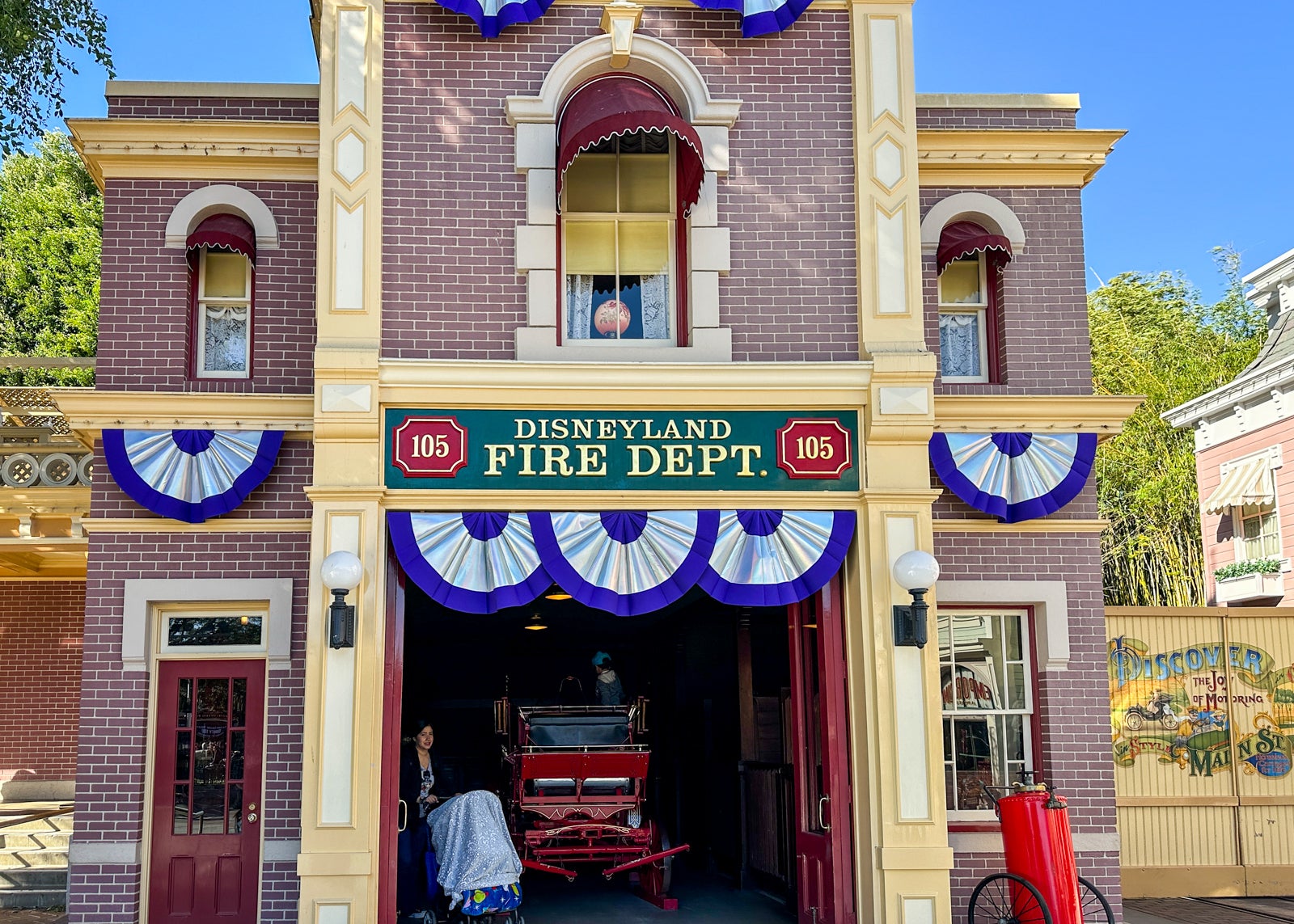 When Walt Disney was building Disneyland, he had a small apartment built above the Disneyland Fire Station to keep a close eye on the park's progress. It also served as a retreat for his family after the park opened on July 17, 1955.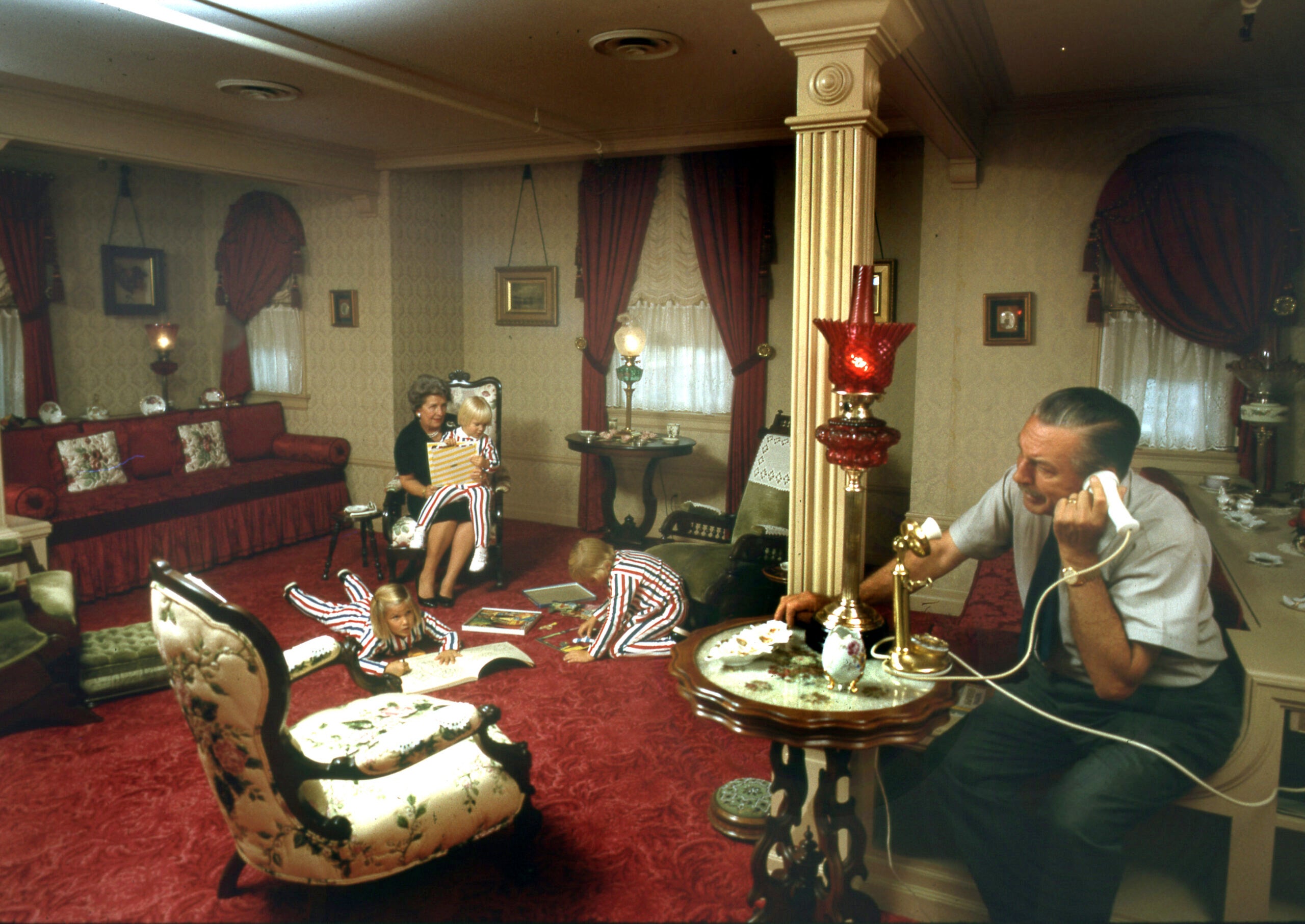 Looking straight up above the Disneyland Fire Station on Main Street, U.S.A., you can see a lamp glowing in the apartment's window. As the legend goes, a decision was made to leave the lamp illuminated after Walt's death in 1966 to signify his constant presence in the park.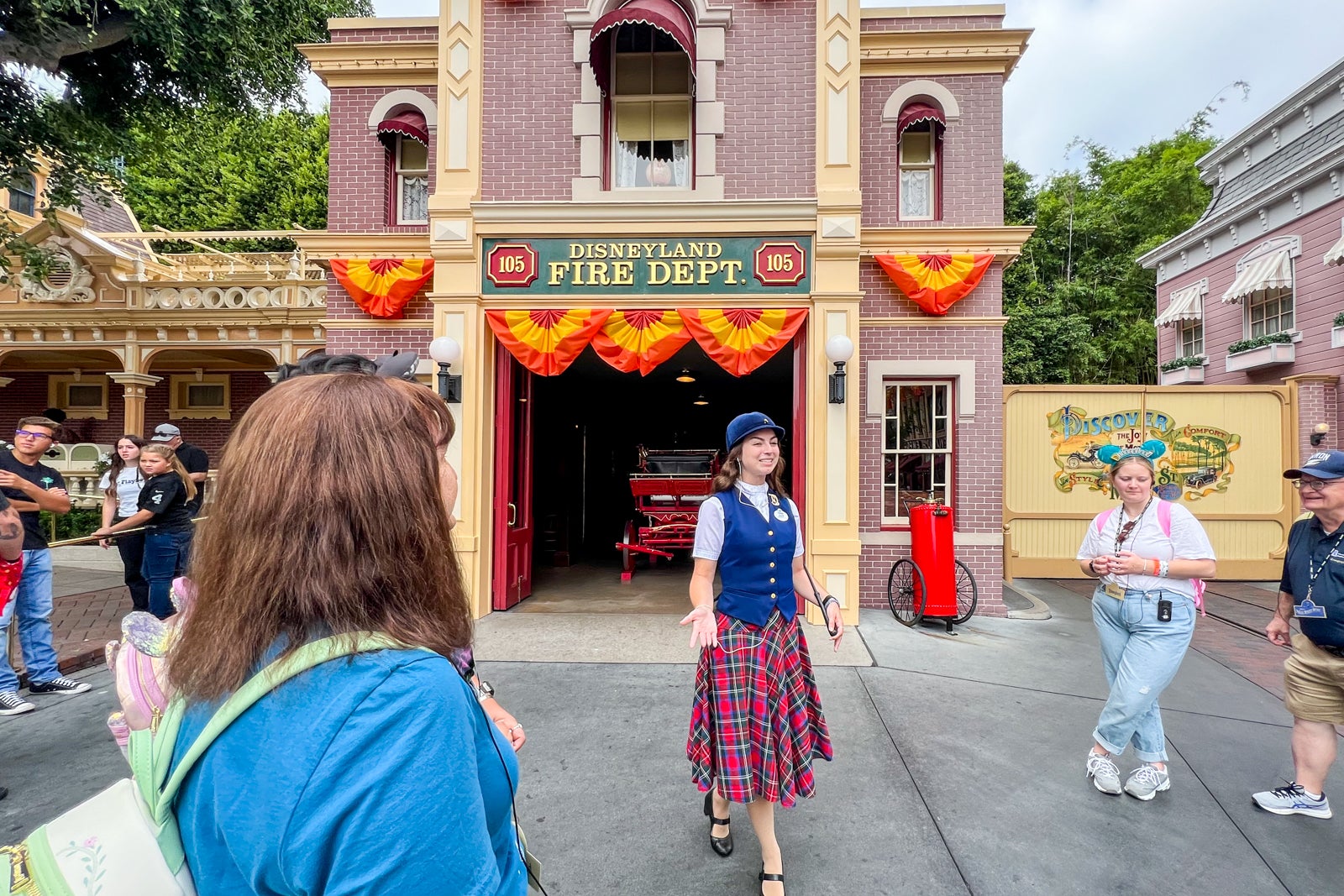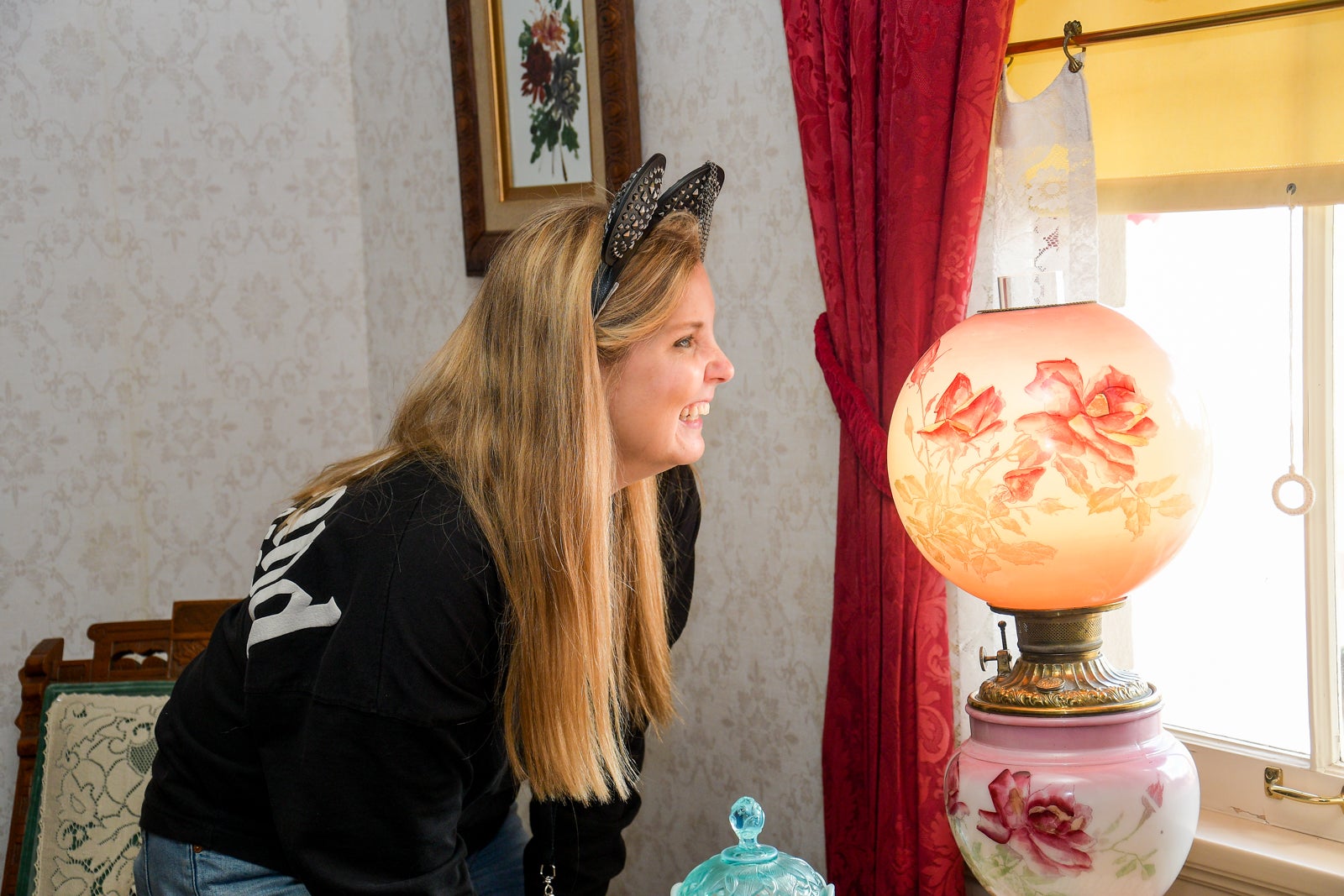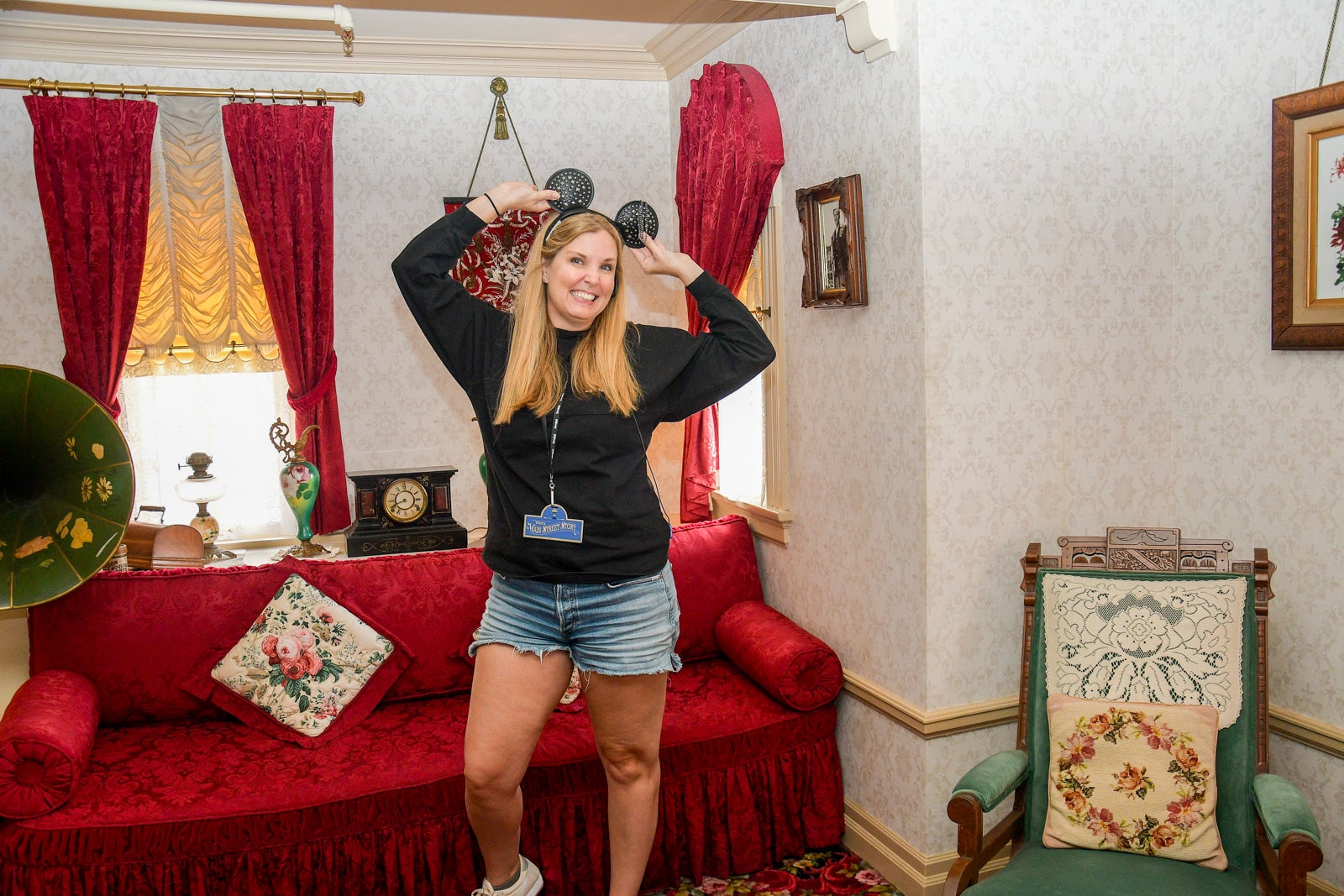 This is the closest most visitors will ever get to Walt's Disneyland apartment, but there is one surefire way to get a glimpse inside this legendary Disney landmark. On Walt's Main Street Story tour, guests are led down Disneyland's Main Street, U.S.A. by an expert guide who shares Disney secrets and little-known facts along the way. As part of the tour, guests can step inside Walt's apartment and take photos with the famed lamp glowing in the background.
See memorabilia that inspired Walt Disney to create Disneyland
Throughout Disneyland, there are landmarks from Walt Disney's past that inspired him to build his original theme park. The first two are a carousel horse and park bench from Griffith Park in Los Angeles. The bench is the same bench Walt sat on while watching his daughters ride round and round on the Griffith Park merry-go-round.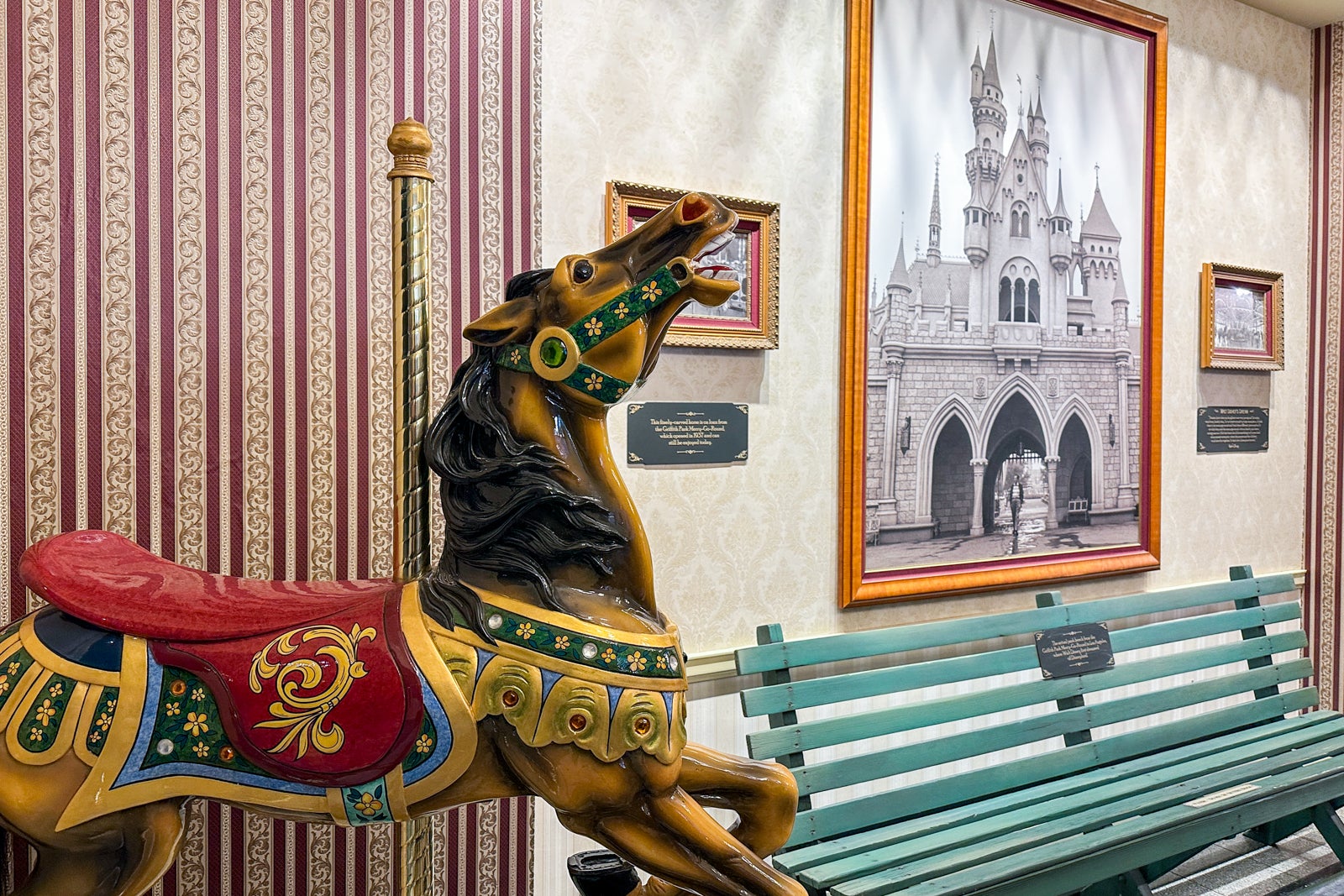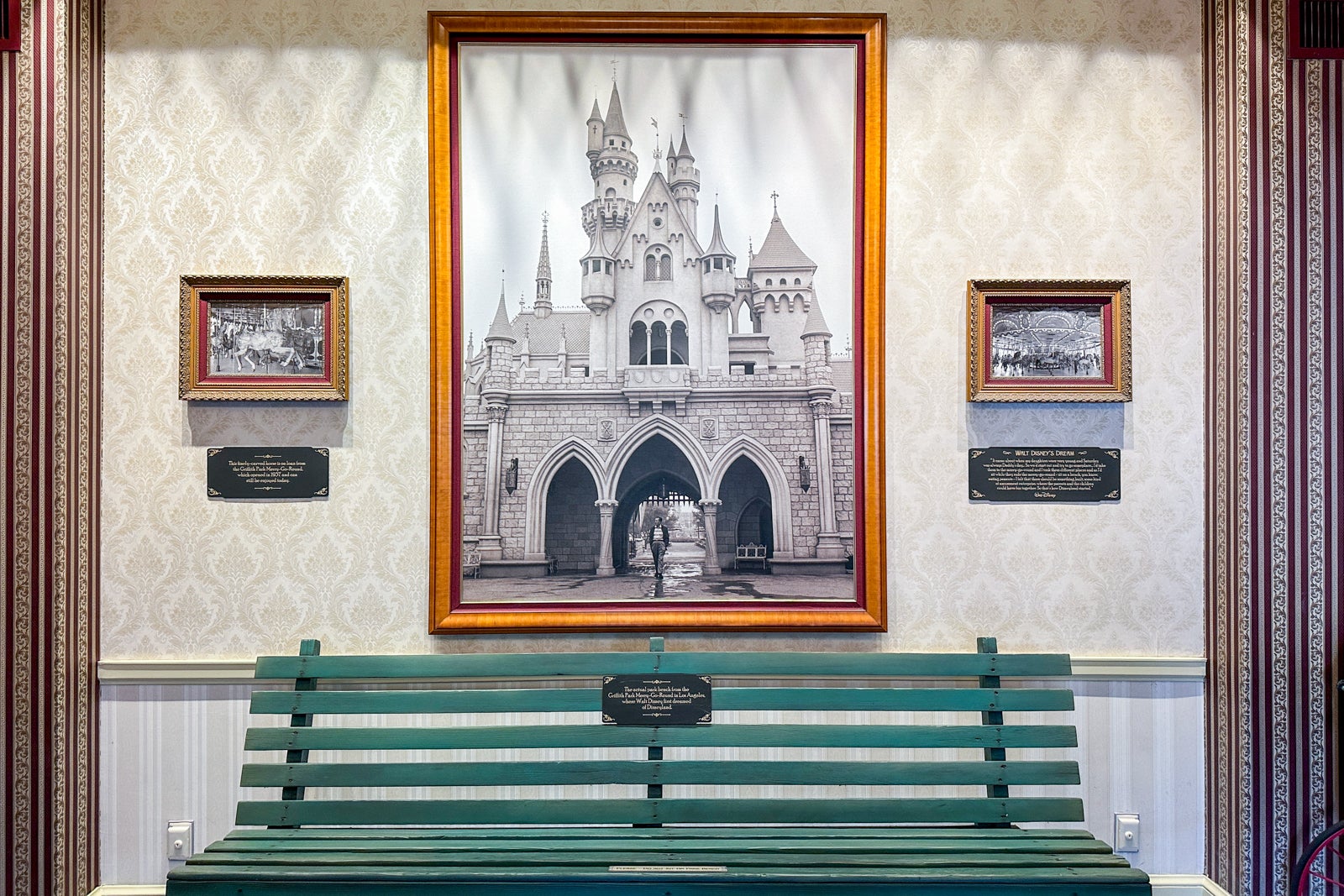 Walt himself has been quoted as saying the idea for Disneyland came about during his Saturday "daddy's day" with his two daughters. He would sit on the bench while they rode the merry-go-round and enjoyed the park. "I felt that there should be something built where the parents and the children could have fun together," he said. "So that's how Disneyland started."
In the lobby of the Great Moments With Mr. Lincoln attraction on Main Street, U.S.A., you can see a bench and carousel horse from Griffith Park, as well as photos of the Griffith Park merry-go-round and one of Walt walking through Sleeping Beauty Castle.
Traveling back in time even further into Walt's childhood in Marceline, MO, there was a tree on his family's farm that he dubbed the Dreaming Tree. He claimed it was a "magical spot where he could go to daydream and draw," according to the Walt Disney Hometown Museum.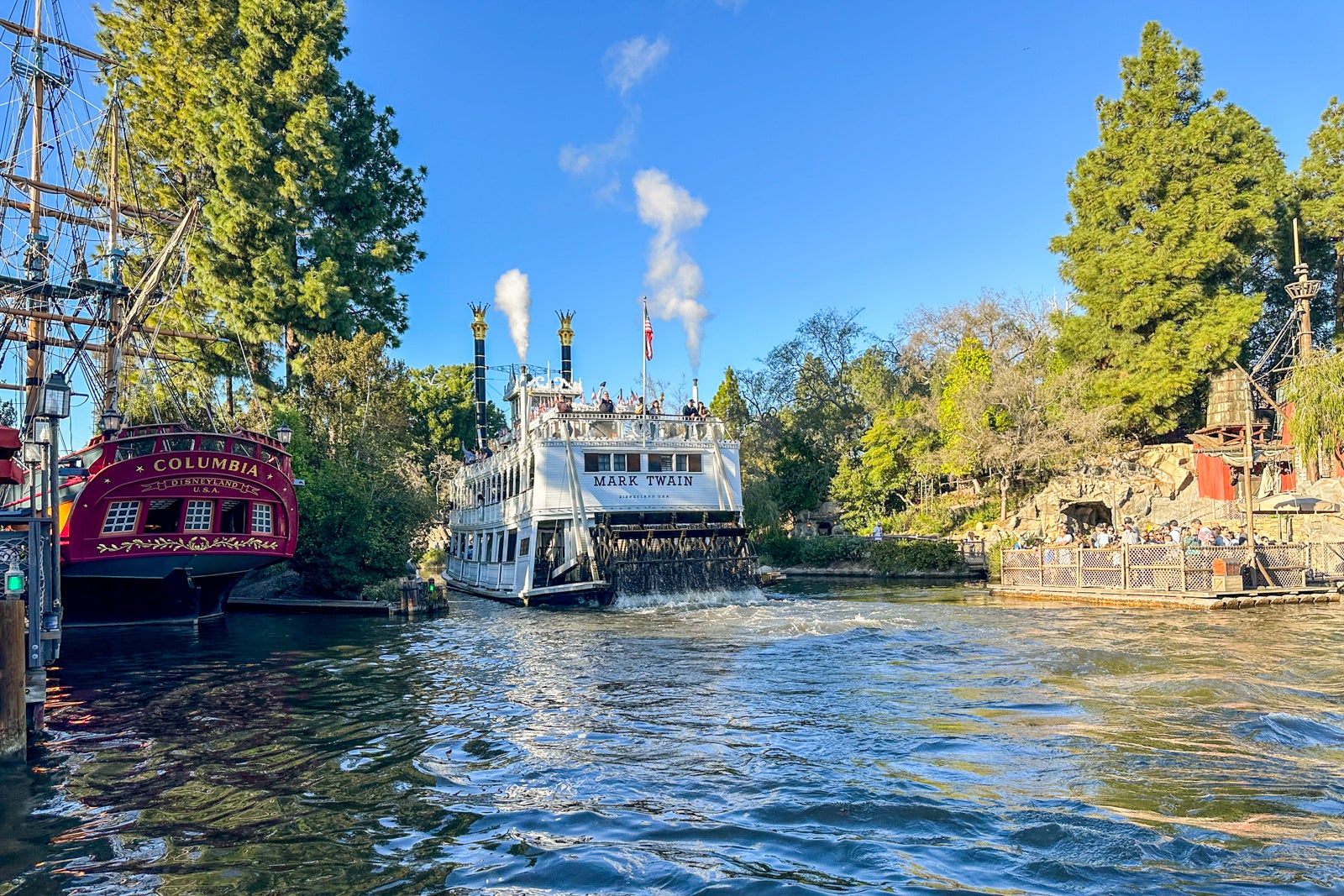 In a way, the doodles and drawings Walt created under that tree were the seeds that eventually grew into famous Disney characters like Mickey Mouse and groundbreaking animated films like "Snow White and the Seven Dwarfs" that paved the way for a theme park that brought these characters off the screen and made them real.
To commemorate Disneyland's 50th anniversary in 2005, a sapling from Walt's Dreaming Tree was gifted to the park by the Walt Disney Hometown Museum and was planted on Tom Sawyer Island in Frontierland, according to Southern California's The Press-Enterprise.
No plaque or signage points directly to the tree's location. The OC Register claims it can be seen behind a large teepee and fire pit in a replica Native American village on the riverbank, but if you aren't eagle-eyed enough to spot it, there's one coming to Mickey's Toontown that will be impossible to miss.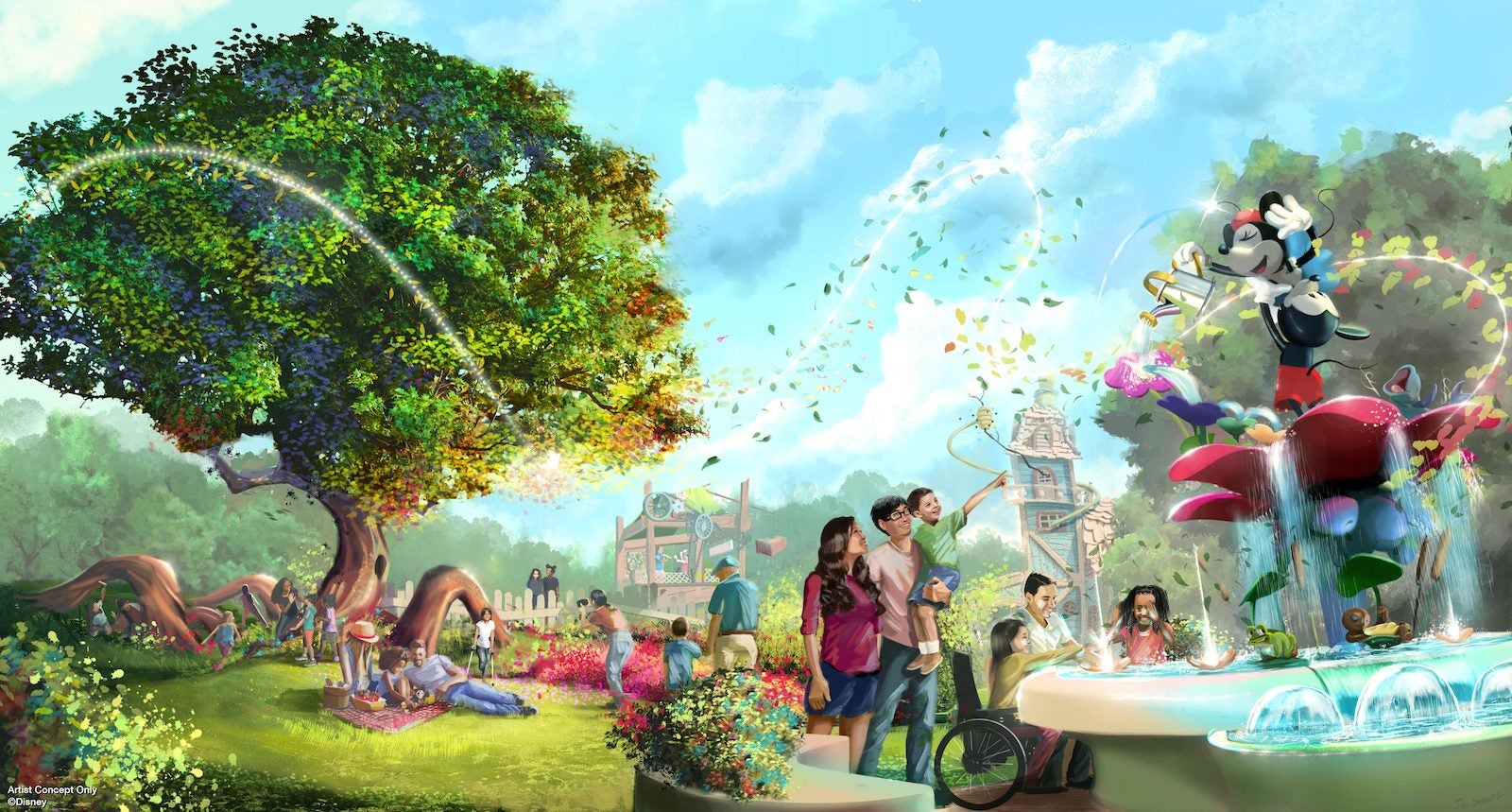 Mural of Mickey and the Dreaming Tree. DISNEYLAND RESORT
When the refurbished Mickey's Toontown opens on March 8, 2023, one of the many interactive play features will be a replica Dreaming Tree with sculpted roots that encourage kids to dream up their own adventures as they climb, crawl and explore.
Paddle a canoe inside a theme park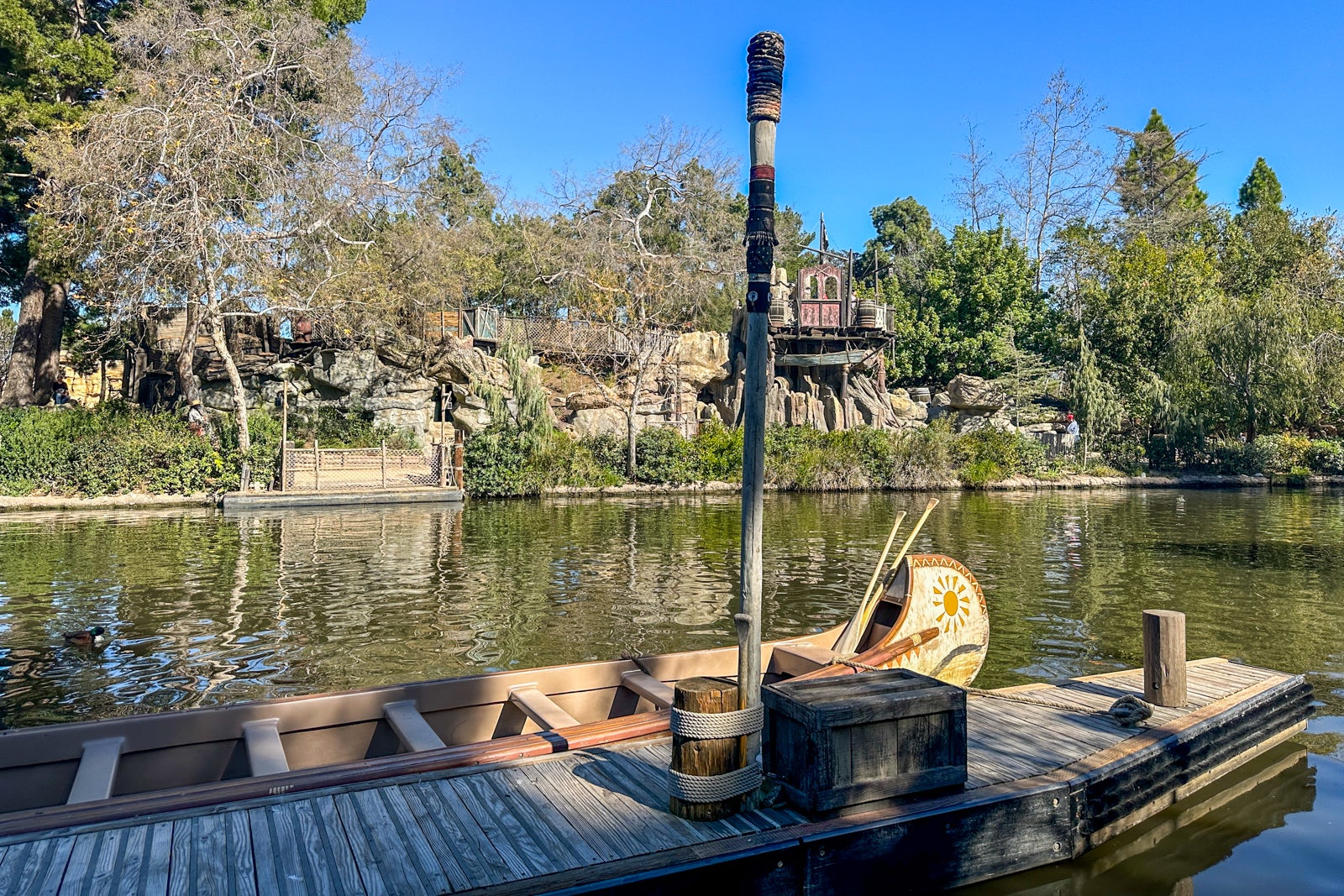 Most attractions at Disney parks are on a track or, in the case of trackless rides like Mickey and Minnie's Runaway Railway or Star Wars: Rise of the Resistance, guided by sophisticated computer programing. There is, however, one attraction you can only find at Disneyland that is completely powered by you — the Davy Crockett Explorer Canoes.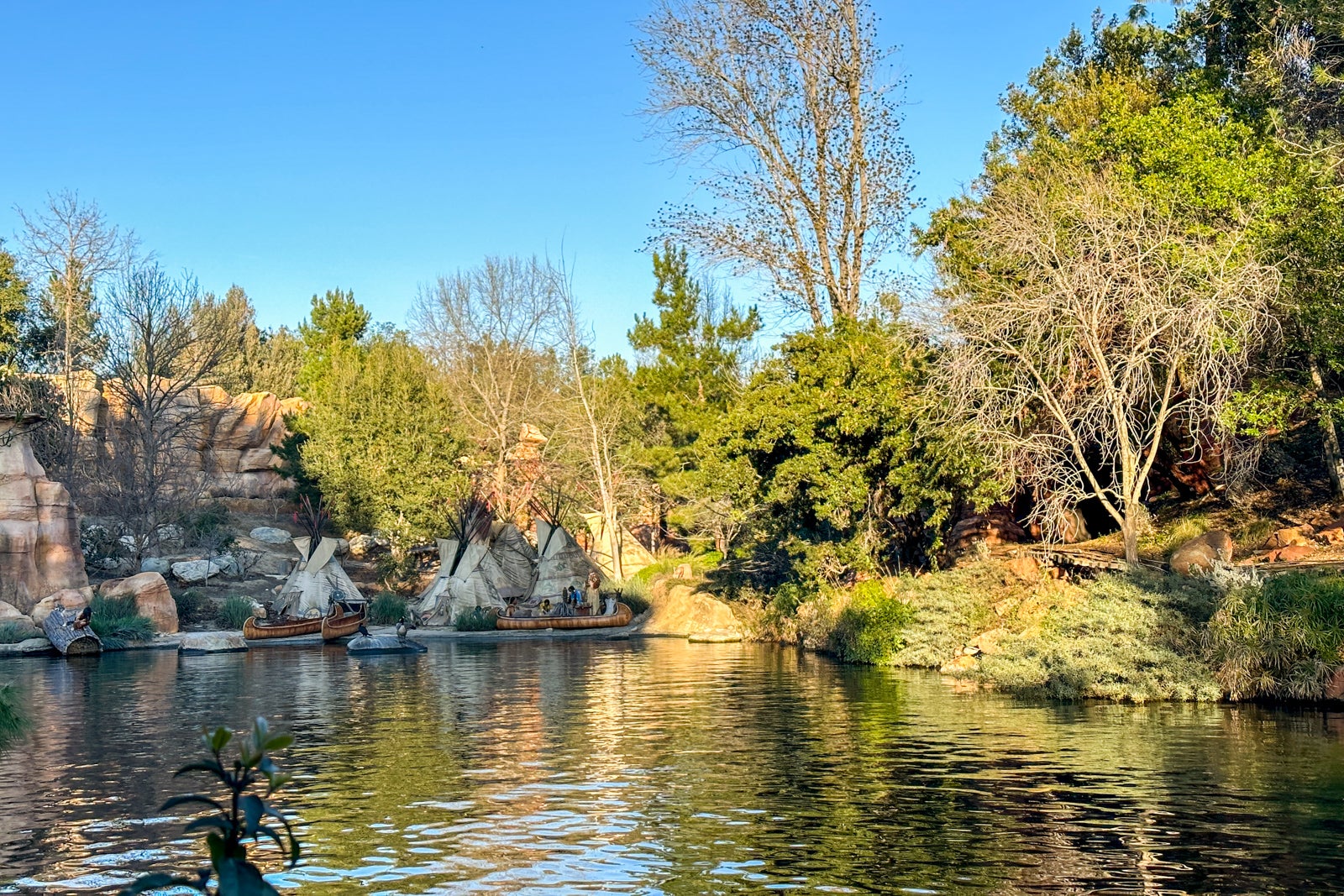 Unlike the Jungle Cruise or Pirates of the Caribbean, if you want this boat to move, you've got to paddle the full length of Disneyland's Rivers of America. Your arms might be sore, but you'll be rewarded with views of Tom Sawyer Island and the animals and villages along the river banks while you paddle.
Train to become an Avenger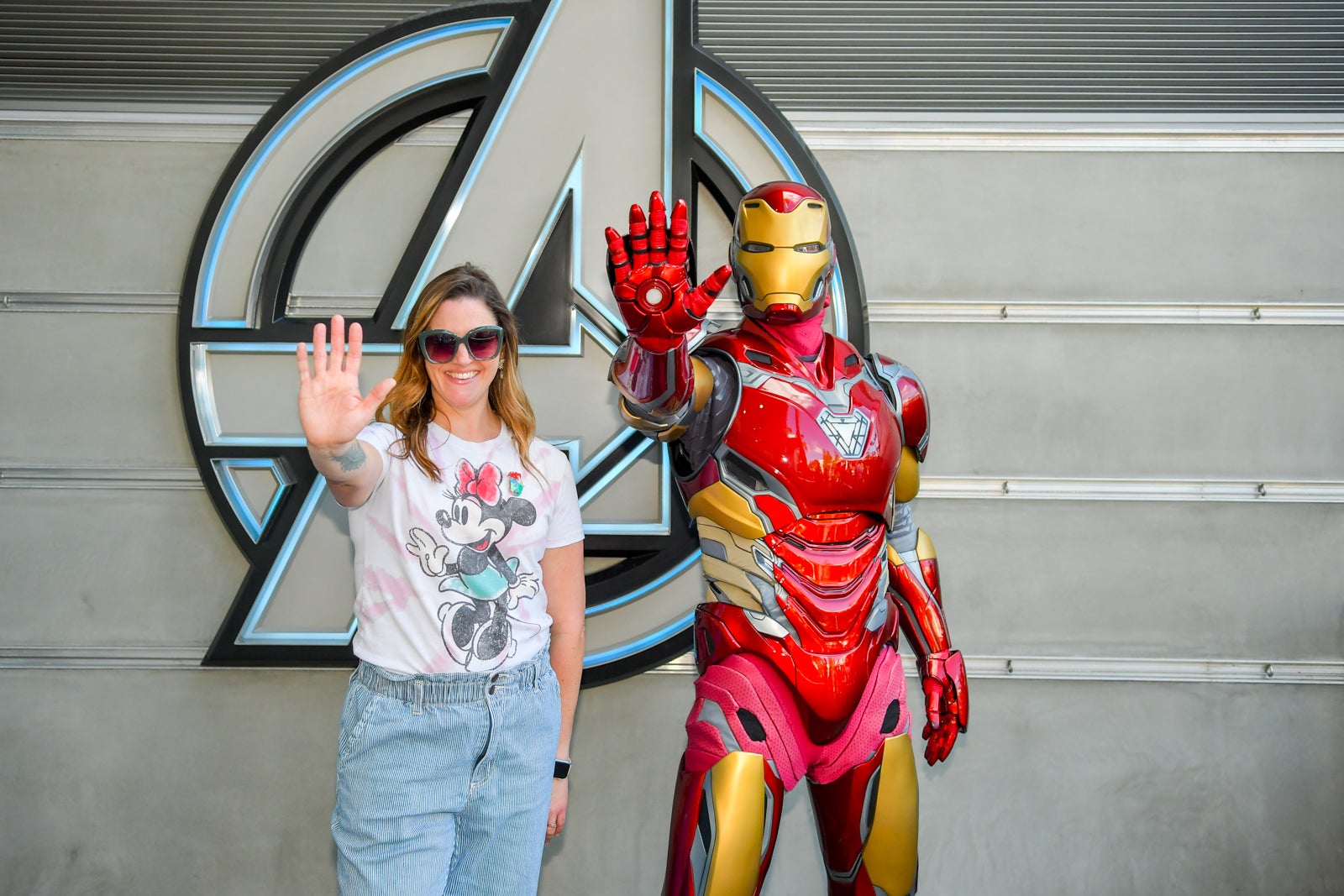 I won't bore you with the legal details, but due to theme park usage agreements between Marvel, Disney and Universal, Disney World cannot legally use certain Marvel characters in certain theme parks.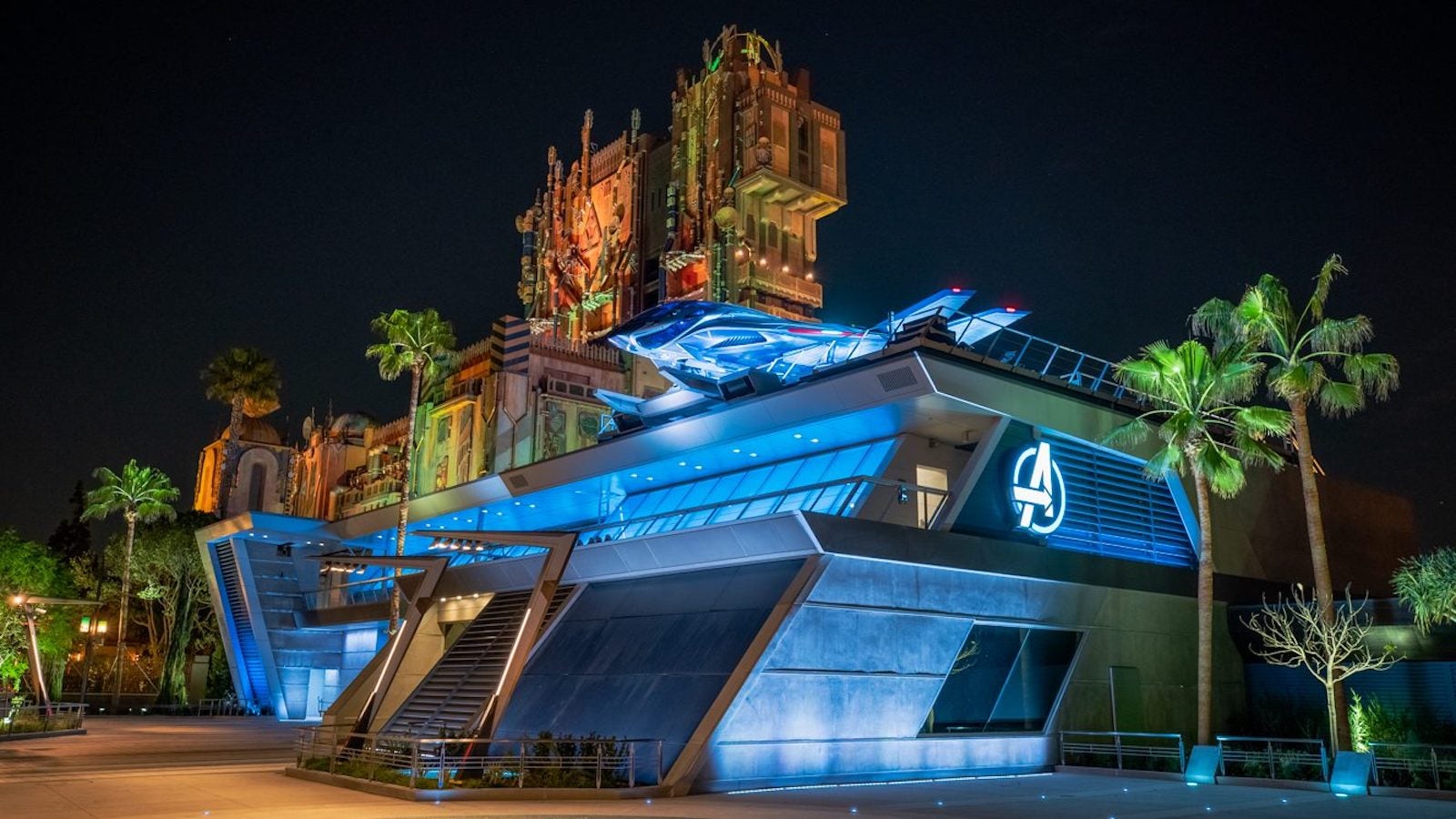 Unlike its East Coast counterpart, Disneyland is not beholden to the same restrictions. They took full advantage of that by opening a Marvel-themed land in June 2021. At Avengers Campus at Disney California Adventure, you can meet heroes like Iron Man and Black Panther, dine on teeny-tiny or larger-than-life dishes at Pym Test Kitchen, sling webs with Spider-Man on Web Slingers: A Spider-Man Adventure and more.
In short, if you want to bump fists with Iron Man, you'll have to head to Disneyland.
Eat beignets inside the park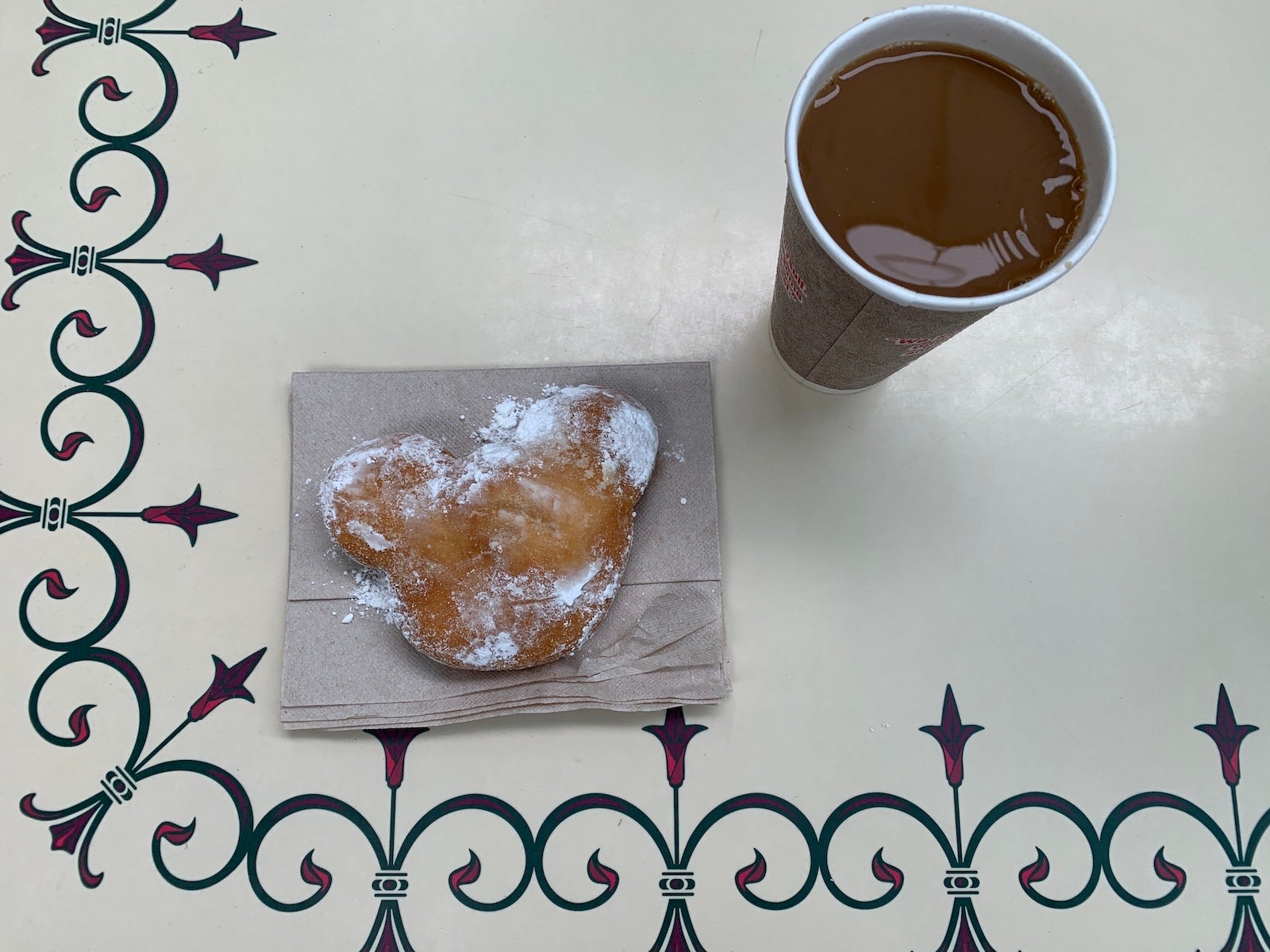 I've never been to heaven, but I'm almost 100% sure there are Mickey beignets up there. These Mickey-shaped, sugar-dusted beignets are delicious, adorable and served up fresh and warm from the Mint Julep Bar in New Orleans Square at Disneyland.
You can find Mickey beignets at Disney's Port Orleans French Quarter Resort at Disney World, but there is no such spot to enjoy this delightfully messy treat inside the park. You'd have to trek all the way to Disneyland Paris or Tokyo Disneyland for that privilege.
Ride original Fantasyland attractions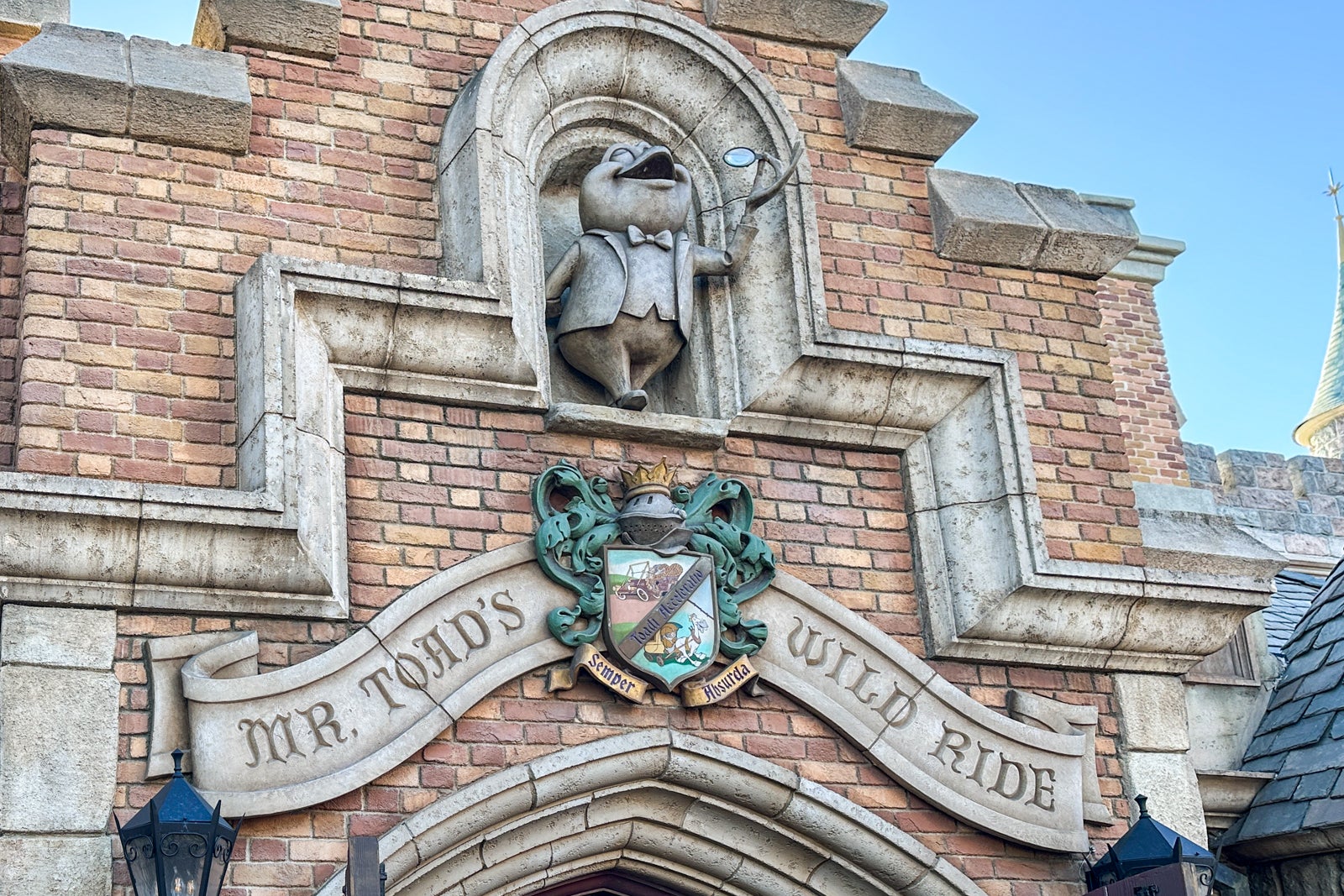 Disneyland and Disney World have changed a lot since their respective openings in 1955 and 1971. Many opening day rides have closed or been rethemed over the years, but both resorts still have a handful of opening day attractions, among them, Mad Tea Party, It's a Small World, Dumbo the Flying Elephant and a few others.
Of those, there are a couple you can no longer ride at Disney World but remain intact at Disneyland – Mr. Toad's Wild Ride and Snow White's Enchanted Wish (originally Snow White's Scary Adventures).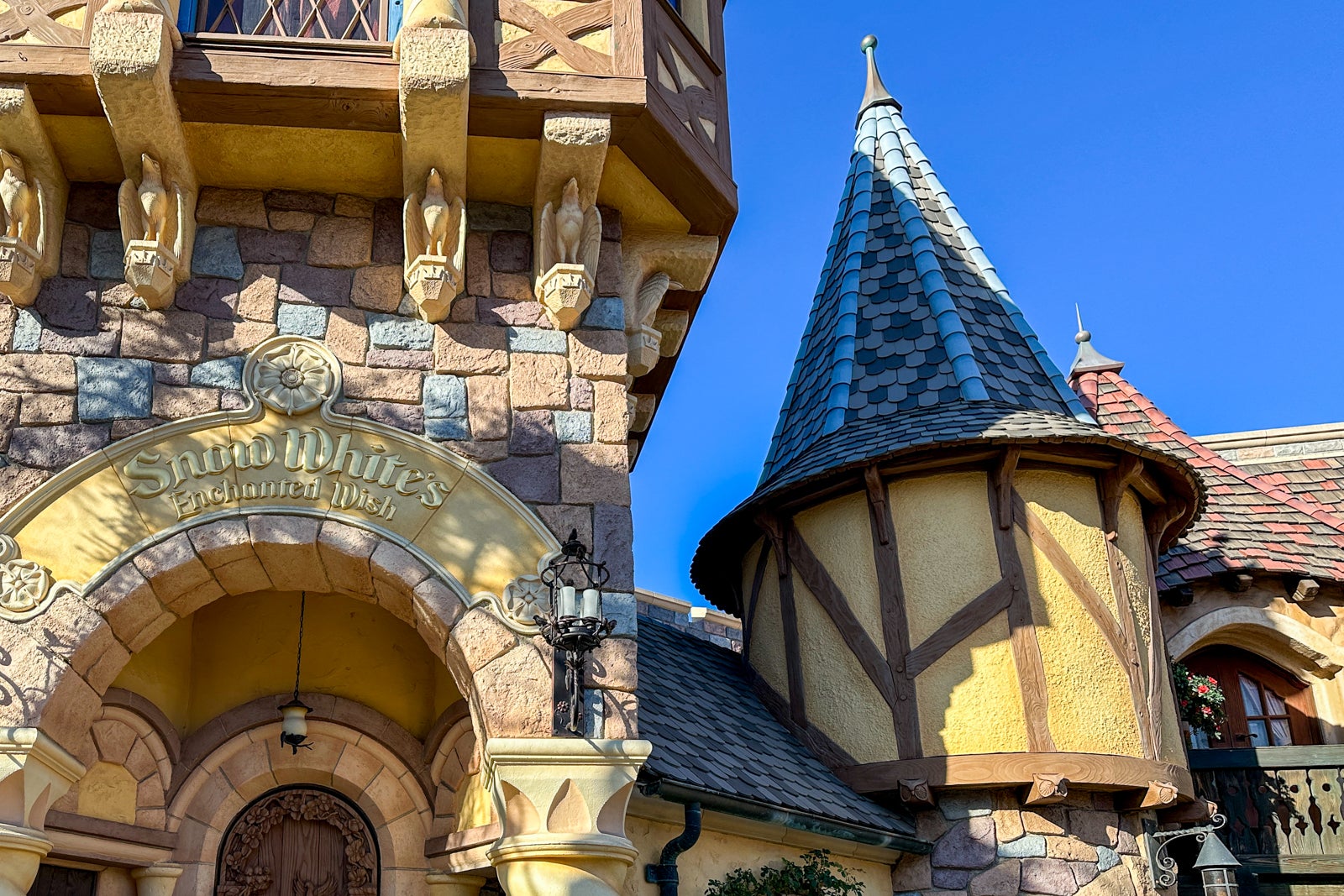 At Disney World, Mr. Toad's Wild Ride was replaced by The Many Adventures of Winnie the Pooh in 1999, though Disney did leave a couple of tributes to Mr. Toad in the park. You can see his gravestone in the Haunted Mansion's pet cemetery after you exit the ride, and a portrait of Mr. Toad hangs in The Many Adventures of Winnie the Pooh ride.
Snow White's Scary Adventures closed in 2012 to make way for Princess Fairytale Hall, a princess meet-and-greet location. You can still see Snow White's story play out on the nearby Seven Dwarfs Mine Train, which opened in 2014.
Visit Cars Land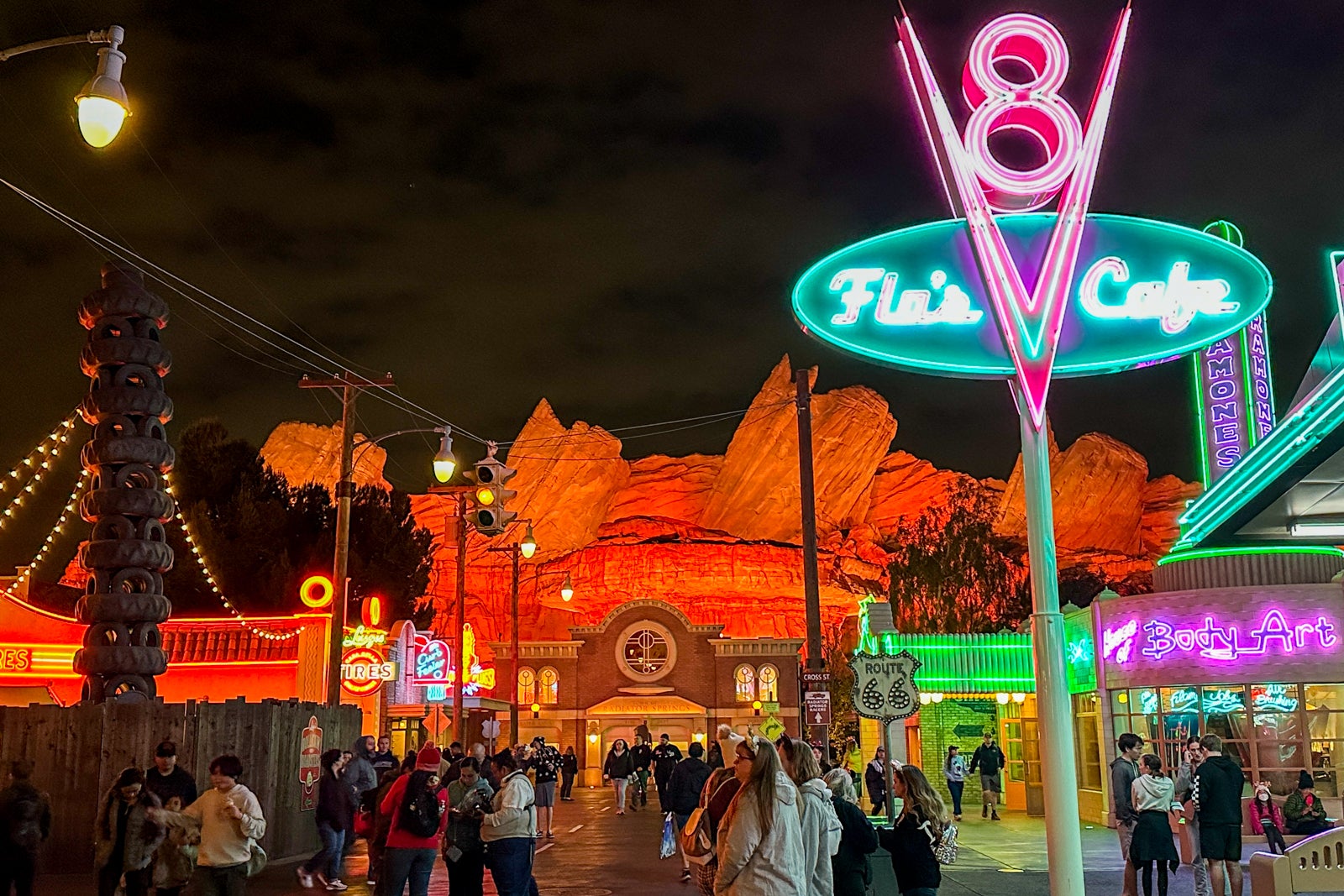 At Disney California Adventure, you can join Lightning McQueen, Mater, Luigi and the whole gang from Disney and Pixar's "Cars" films. You can race through Carburetor County on Radiator Springs Racers, dine at Flo's V8 Cafe, meet your favorite characters from the films and more.
What's even more impressive, however, is that when you turn the corner and get your first glimpse of Cars Land, you really feel like you've stepped into the movie. Pro tip: Visit at dusk when the neon lights flicker to life and the classic song "Sh-Boom" by The Chords plays overhead.
There is no such land at Disney World. You can visit the Lightning McQueen's Racing Academy show at Hollywood Studios, or if you are in the mood for a speedy car ride, Epcot's Test Track is similar in speed and layout to Radiator Springs Racers.
Experience the Haunted Mansion's "The Nightmare Before Christmas" overlay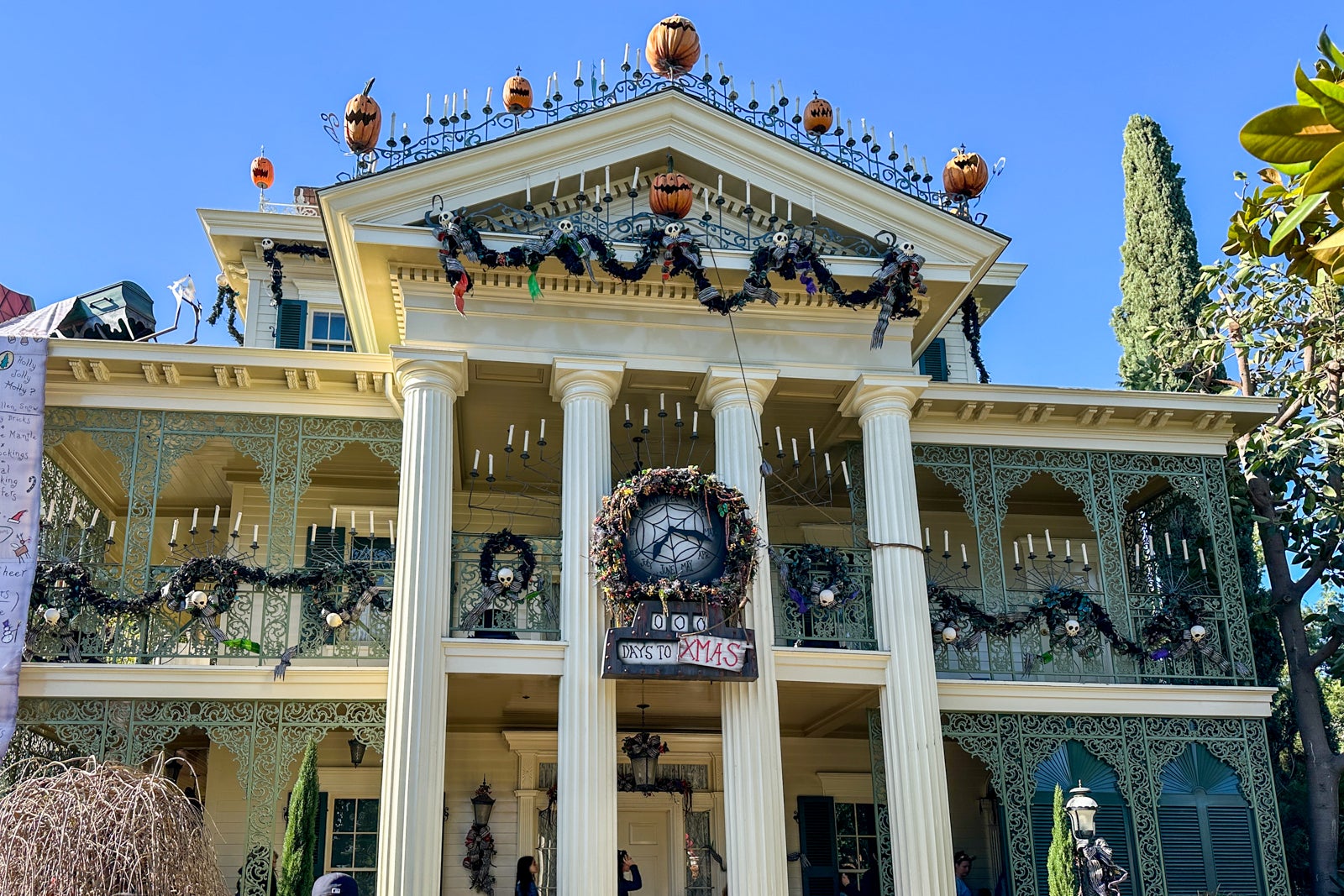 Every year from September through mid-January, Disneyland's version of the Haunted Mansion gets a frighteningly festive makeover called Haunted Mansion Holiday.
The seasonal overlay is themed to Tim Burton's "The Nightmare Before Christmas" movie. The storyline is similar to the movie, though in this real-life version, Jack Skellington and the residents of Halloween Town bring Christmas to the Haunted Mansion.
Related: Celebrating Halloween at Disneyland — from parties, a pumpkin festival and ride overlays, here's what you need to know
In its more than 50-year history, Disney World has never added a seasonal overlay to its version of the Haunted Mansion. To see – and smell – the giant gingerbread haunted house that Disney builds every year for the occasion (you can find it in the "swinging wake" scene), you'll have to visit Disneyland.
Ride the world's first tubular steel roller coaster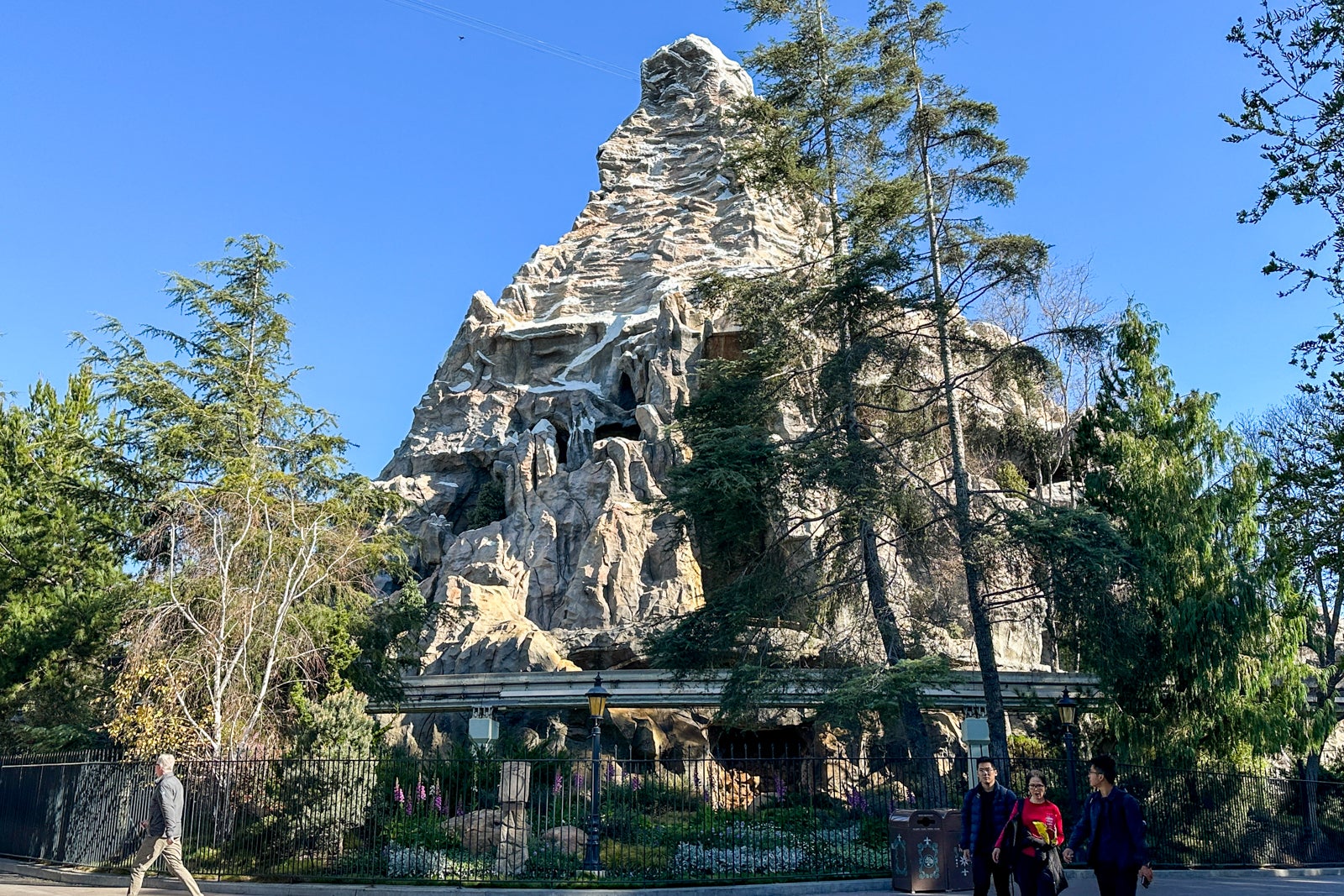 The Matterhorn Bobsleds coaster opened at Disneyland in 1959 and it is still "rolling" strong today. The coaster's design was inspired by the real Matterhorn in Zermatt, Switzerland, which Disney visited while working on the 1959 film "Third Man on the Mountain."
The coaster is exactly 100 times shorter than the 14,700-foot-tall real-life Matterhorn, but that isn't the only thing that makes it unique. The Matterhorn is the world's first tubular steel roller coaster. Before its opening, most coaster tracks were made from wood.
Disney World has many mountains of its own, but no Matterhorn.
Dine inside the Pirates of the Caribbean ride
There are a handful of differences between Disneyland's version of the Pirates of the Caribbean ride and Disney World's, but the biggest distinction is that you can dine inside the attraction at Disneyland.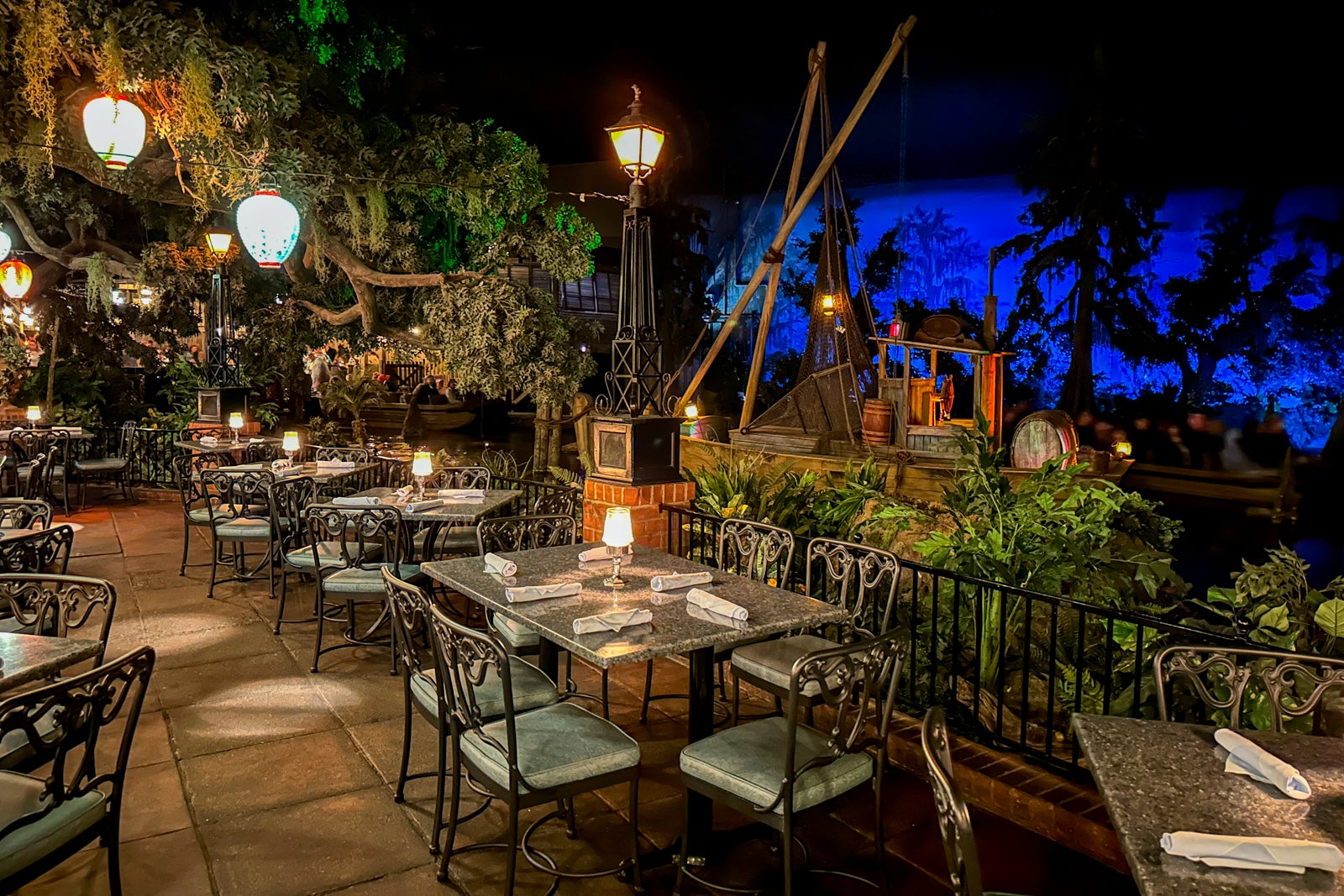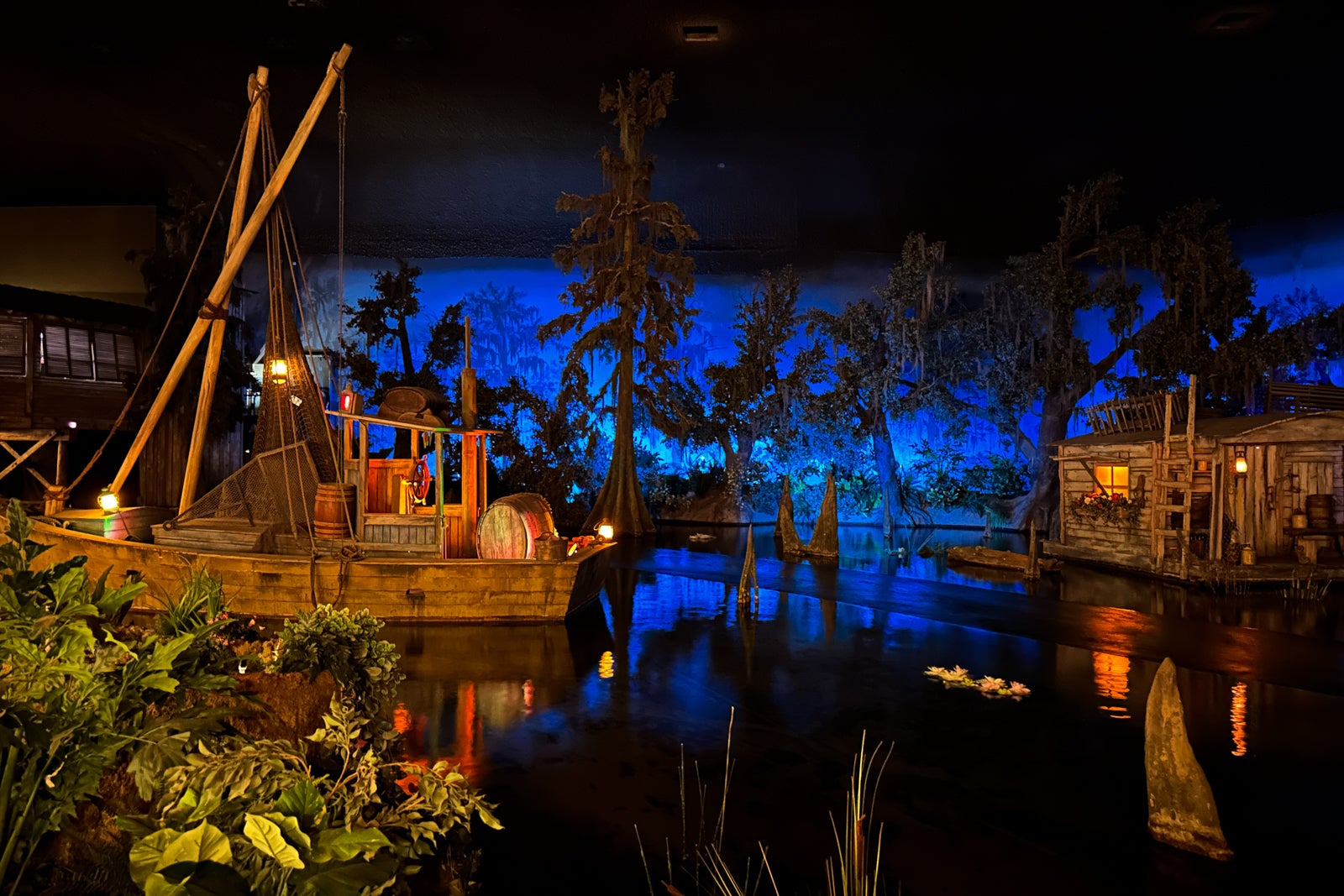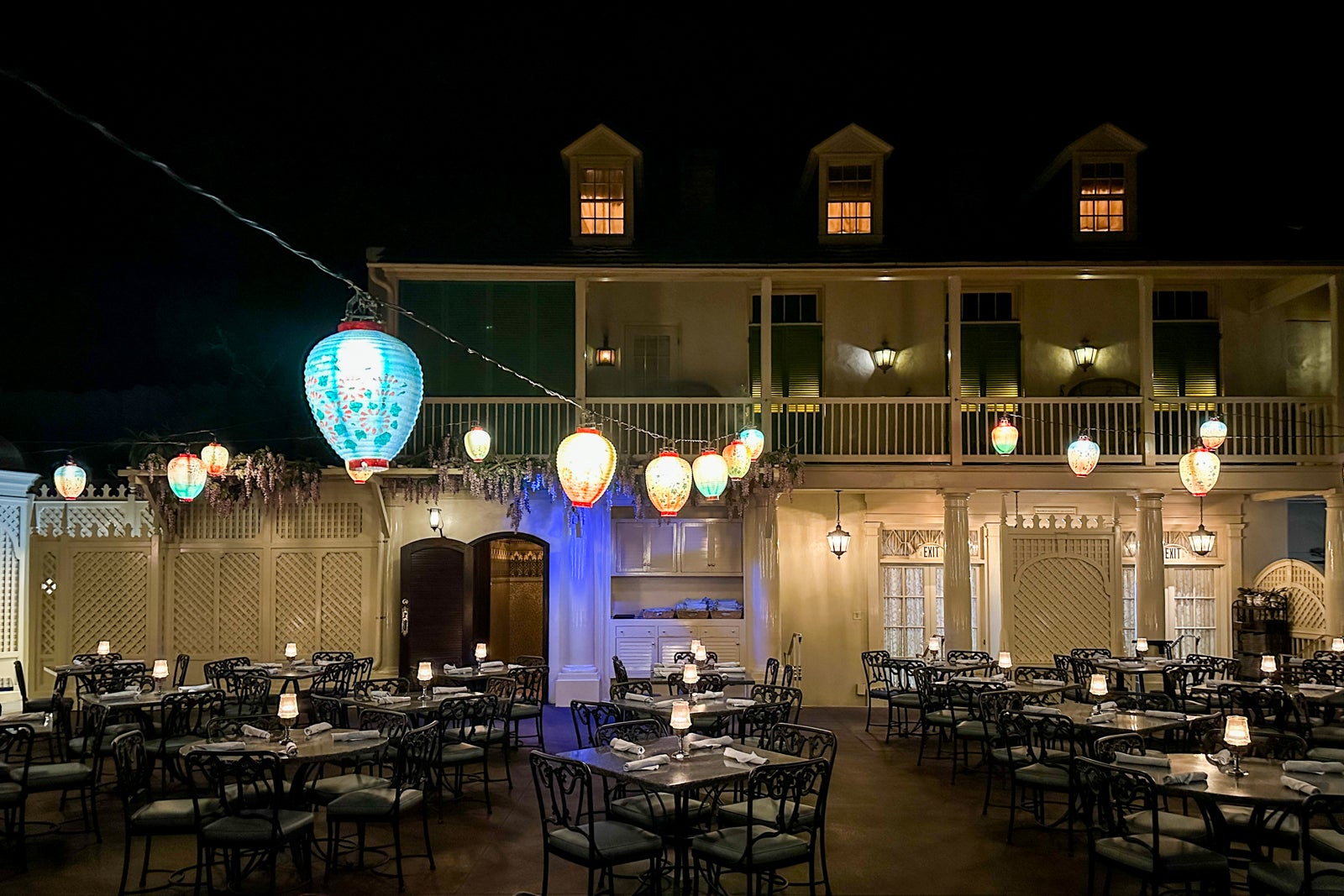 The Blue Bayou restaurant serves Louisiana-inspired cuisine with a side of Pirates of the Caribbean boats gently gliding past as you dine. Same-day walkup availability may be available, but if you want to guarantee a spot at this sit-down dining location, advanced reservations are recommended.
Visit Mickey and Minnie in their homes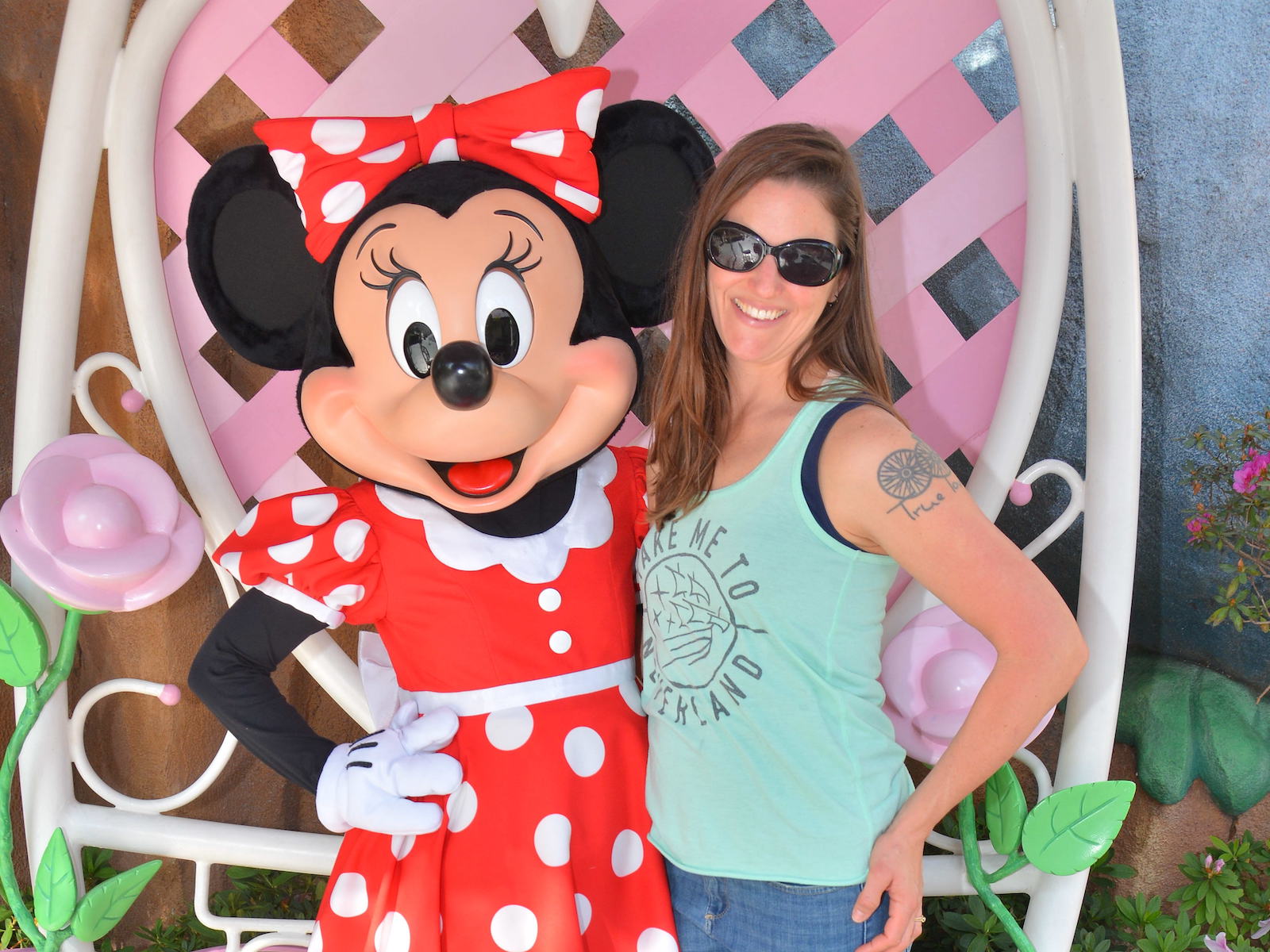 Mickey's Toontown at Disneyland is the area of the park where you can visit Mickey, Minnie and all of their friends at their homes. Instead of waiting in a regular line to meet Mickey or Minnie, you wind through the fully-decorated rooms of their respective homes and get to meet them and take a photo when you reach the end.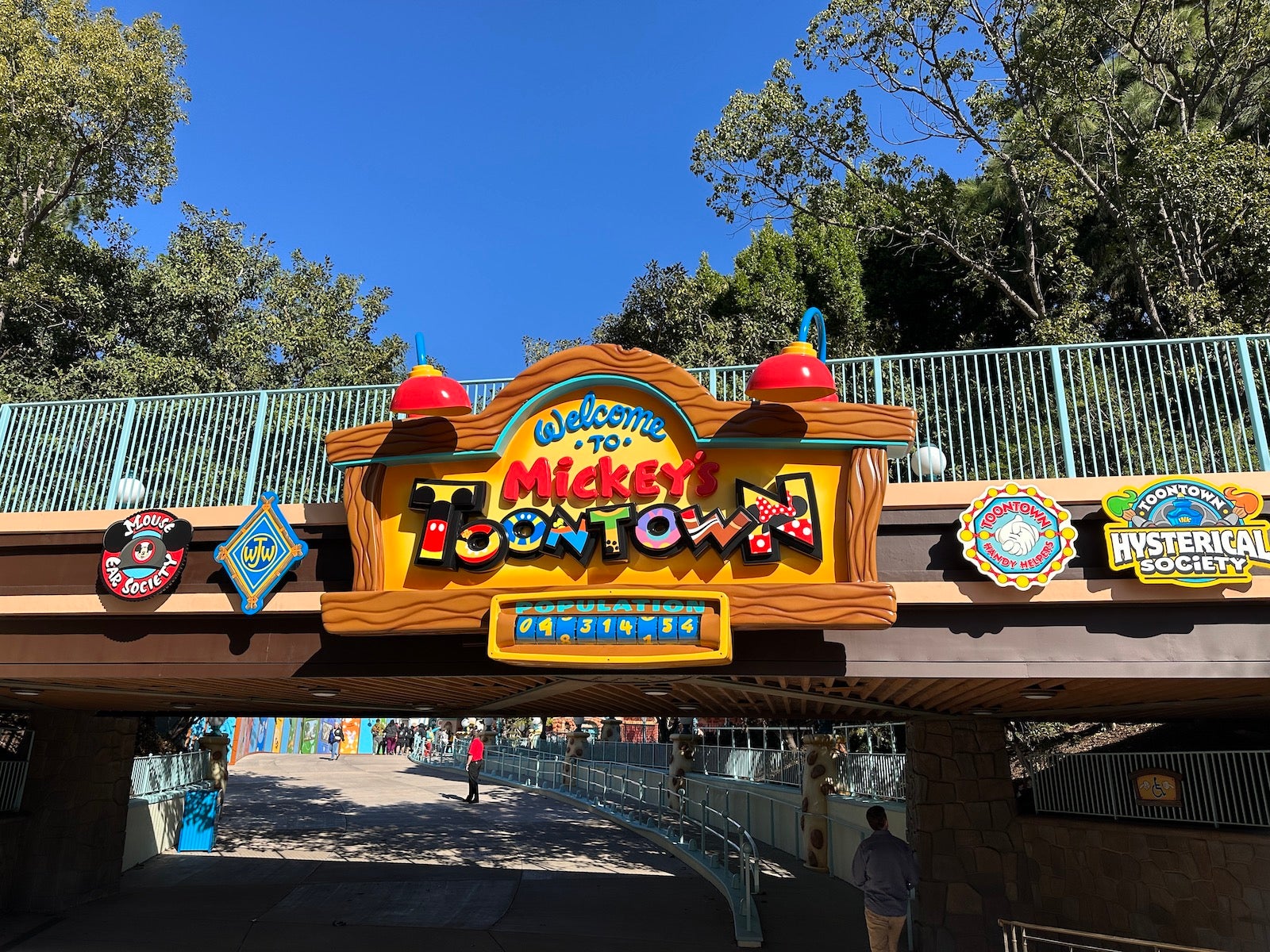 Mickey's Toontown is currently being refurbished but will reopen on March 8, 2023 with more space to play and newly-designed homes for Goofy, Donald, Mickey and Minnie, along with the kid-friendly Chip 'n' Dale's Gadgetcoaster, Roger Rabbit's Car Toon Spin and Mickey and Minnie's Runaway Railway (which is open while the land is under construction).
There are plenty of spots to meet Mickey and Minnie at Disney World, but you can only visit with them inside their homes at Disneyland.
Walk between the parks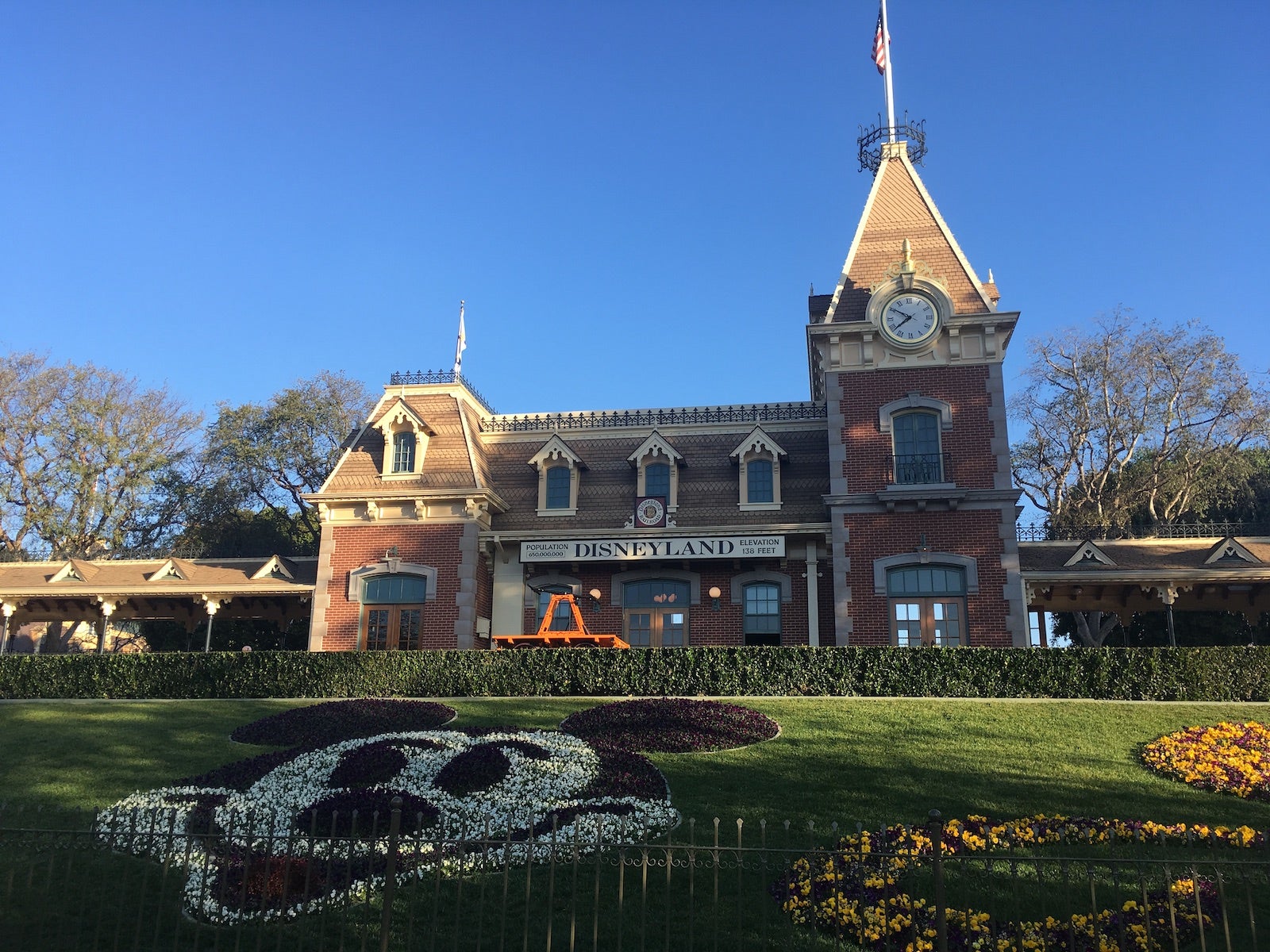 Disney World has four theme parks, two water parks and more than 20 on-site hotels. That's much larger than Disneyland's two theme parks and three on-site hotels, but Disney's smaller footprint makes it much more walkable than its Florida counterpart.
After you enter the main gates of the Disneyland Resort, you can turn right to enter Disneyland Park, left to enter Disney California Adventure or walk straight ahead to the shops and restaurants of Downtown Disney. If you want to "park hop" between Disneyland and Disney California Adventure, you can do so in less than 60 seconds (yes, I've timed it). All of Disneyland's on-site hotels are also within walking distance of the two theme parks.
Related: How to save money at Disney so you don't go 'bibbidi-bobbidi-broke'
At Disney World, you have to drive or take Disney transportation to get around. There is a walking path that connects Epcot and Hollywood Studios to the BoardWalk area resorts and the Swan and Dolphin resorts, but it would take you more than 20 minutes to walk the full distance between those two parks.
When it comes to convenience and walkability, Disneyland comes out on top.
Bottom line
After having spent countless hours at Disney World and Disneyland, I could never pick a favorite. Rather, I try to spend my time at each park doing things that I can't do at the other. For Disneyland, that means paddling my own canoe down the Rivers of America, eating beignets inside the park (and getting powdered sugar all over my face) and walking in Walt's footsteps.
Related reading: