Southwest Airlines has some lofty goals for 2023.
From a rearranged boarding process to upgraded Wi-Fi connectivity, the Southwest travel experience will be getting some big updates in the coming months. The Dallas-based airline shared a slew of updates at a recent media event at its headquarters, and TPG was invited to learn more about what's coming for Southwest flyers.
Executives detailed what passengers can expect to see in the coming months — and there is a lot to get excited about. Here's the latest.
Old routes before new ones
When the pandemic hit, Southwest, like much of the aviation industry, went into crisis mode. The airline cut many of its routes and parked a chunk of its fleet.
More than two years later, demand has finally come roaring back. The airline has largely recovered to pre-pandemic operational levels, but there are still some routes, primarily longer domestic ones, that haven't yet returned to the schedule.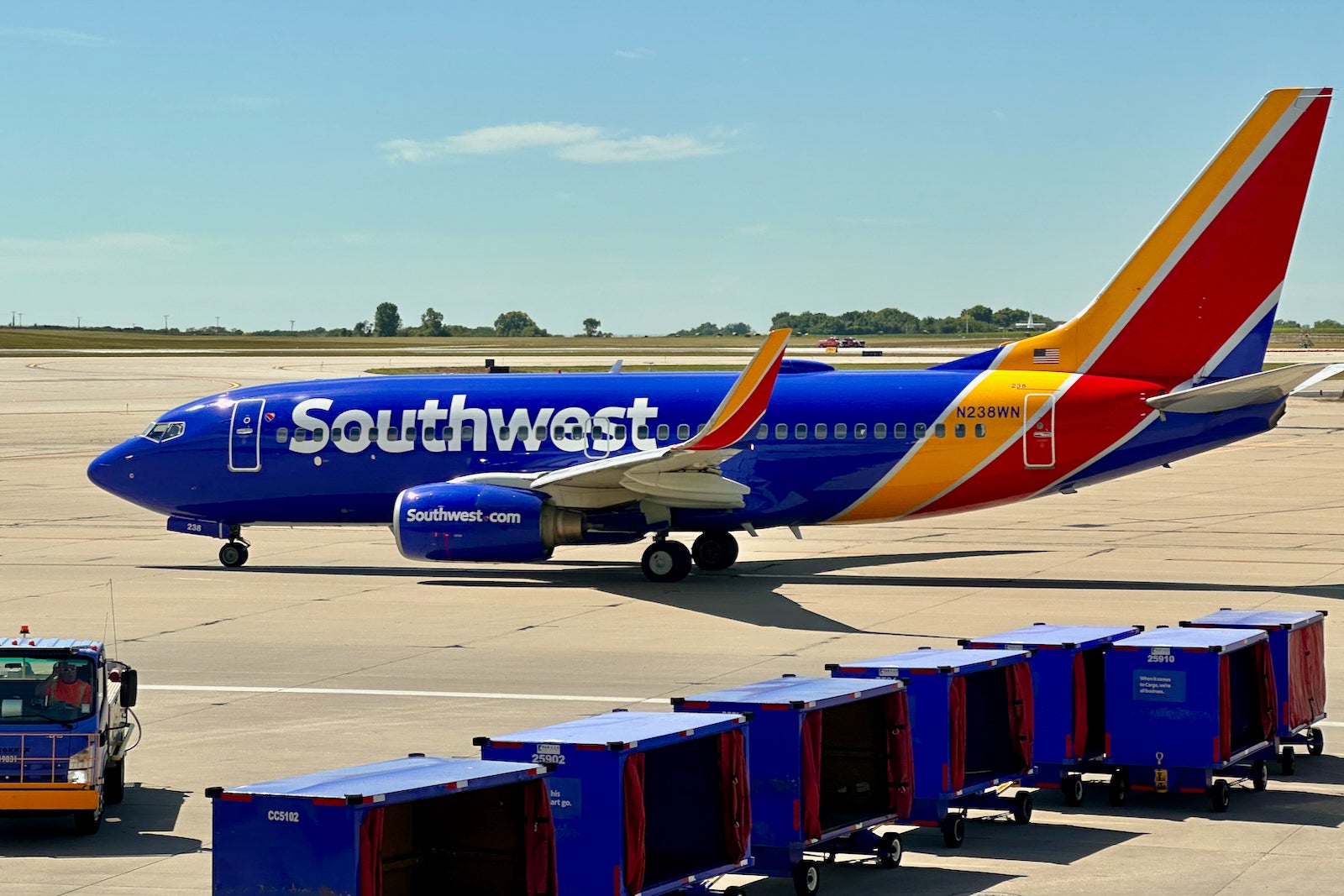 Next year, the airline is going to continue to focus on rebuilding its network, Andrew Watterson, Southwest's chief operating officer, told reporters, with a goal of bringing most pre-pandemic routes back by the third quarter of 2023.
While Southwest added about 18 pins to its route map during the pandemic, the airline isn't planning another blockbuster year of new cities. That growth was opportunistic, said CEO Bob Jordan, who shared that many of these new cities were already under consideration before the pandemic.
For next year, Southwest is largely focused on resumptions, which should hopefully mean more nonstop flights in your market.
Network depth over new cities
In addition to restoring connectivity, the airline will also ensure that it brings back frequencies in existing markets.
For example, some routes don't currently have enough service for a business traveler to do a day trip leaving in the morning and returning at night. That's something that Watterson and the network team are working to address as the airline fully recovers.
Southwest plans to bring back all of its pre-pandemic frequencies in existing markets, which will hopefully help the airline win the business of some of its customers that are booking based on time and schedule.
Better Wi-Fi is here
In recent years, one of the biggest complaints from Southwest frequent flyers has been the reliability of inflight Wi-Fi.
The airline is well aware of the problem, said Tony Roach, Southwest's vice president of customer experience and engagement. He reiterated that the airline plans to upgrade its entire fleet of Boeing 737 with better Wi-Fi access.
Existing planes will continue to be outfitted with Anuvu (formerly Global Eagle) connectivity, but pieces of the hardware, including the wireless access points, will be upgraded to deliver more bandwidth and lower latency.
So far, 260 aircraft has been upgraded, and the airline plans to have 350 done by the end of January. Fleet-wide completion is expected before the third quarter of 2023. Roach noted that the upgraded systems are already delivering noticeably better performance and reliability.
In addition to upgrading the existing provider, Southwest will debut Viasat connectivity on its newly delivered Boeing 737 MAX 8 aircraft beginning in the first quarter. Viasat has historically offered one of, if not the, most reliable inflight internet connections, so travelers should get excited about this new provider.
Wi-Fi will remain priced at $8 a day, Roach said, but the airline is working on how to integrate both providers into its flat, all-day pricing.
Asked about whether Wi-Fi will eventually be free, Roach mentioned that the upgraded systems could theoretically support free internet access, but Southwest would need to purchase more bandwidth to make that happen. (The airline trialed a free Wi-Fi test this summer to learn more about the system's capabilities.)
Power ports are coming
Southwest's history of operating shorter domestic routes means that the carrier hasn't necessarily innovated in the passenger experience.
In recent years, however, the airline has been flying longer and longer missions, including new and expanded service to Hawaii from various cities in the West, such as Las Vegas, Phoenix, San Diego and Los Angeles.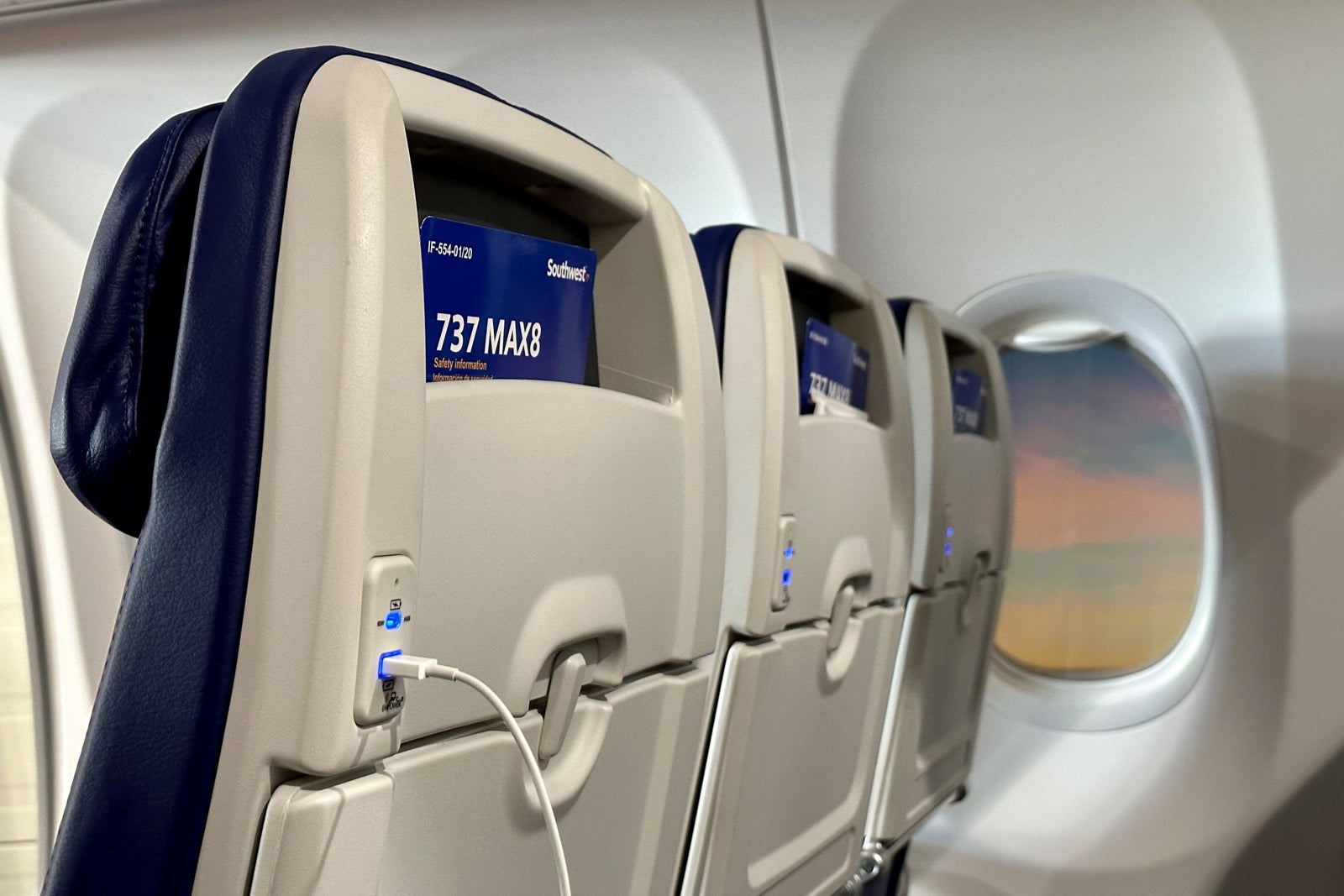 These flights routinely take over five hours, and Southwest is addressing a big pain point of these longer-haul missions with the addition of power ports.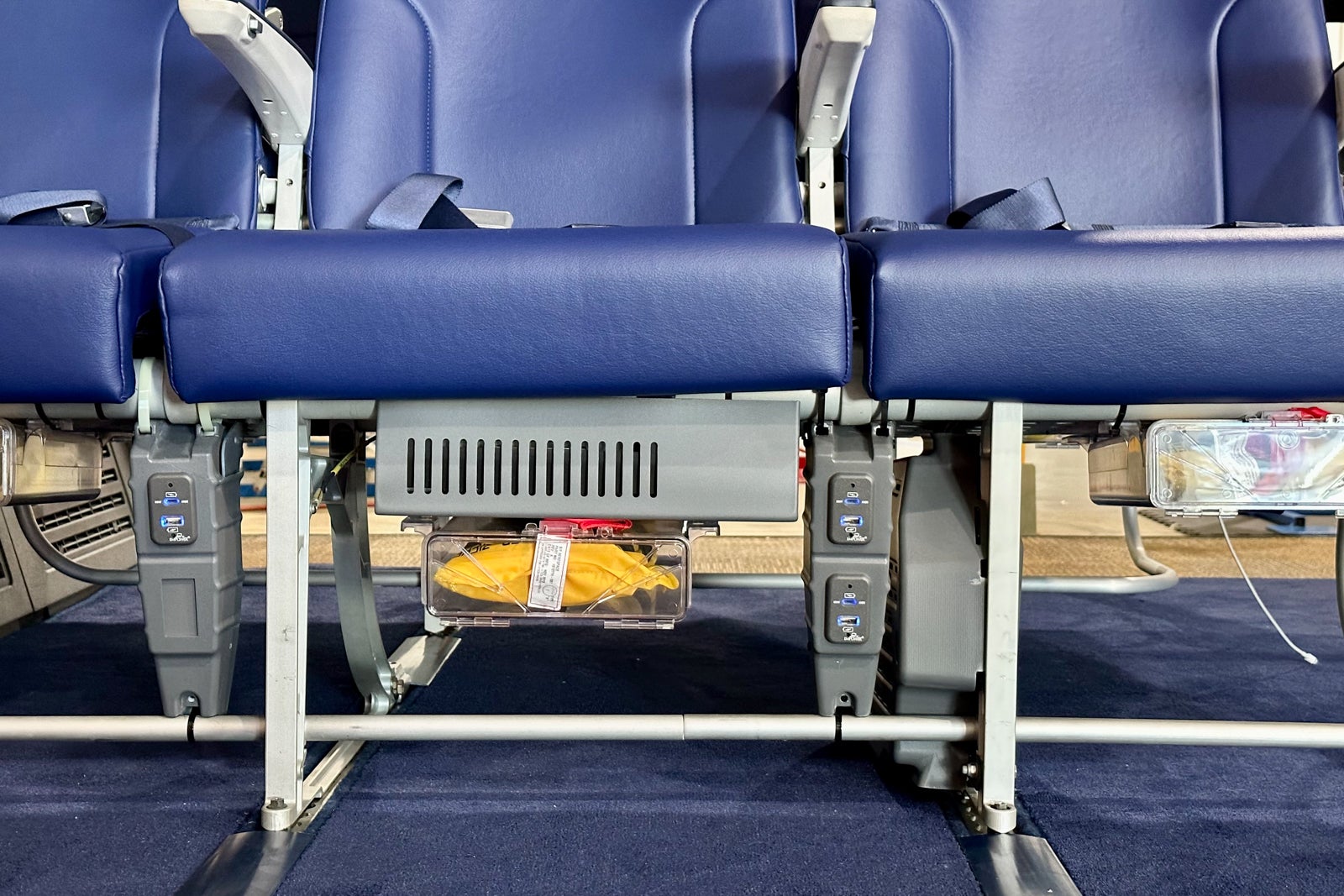 There'll be USB-C and -A ports at the back of each seat, which will be capable of providing up to 60 Watts of power. There won't be any 110V universal power outlets, since those would add too much weight to the plane, Roach said.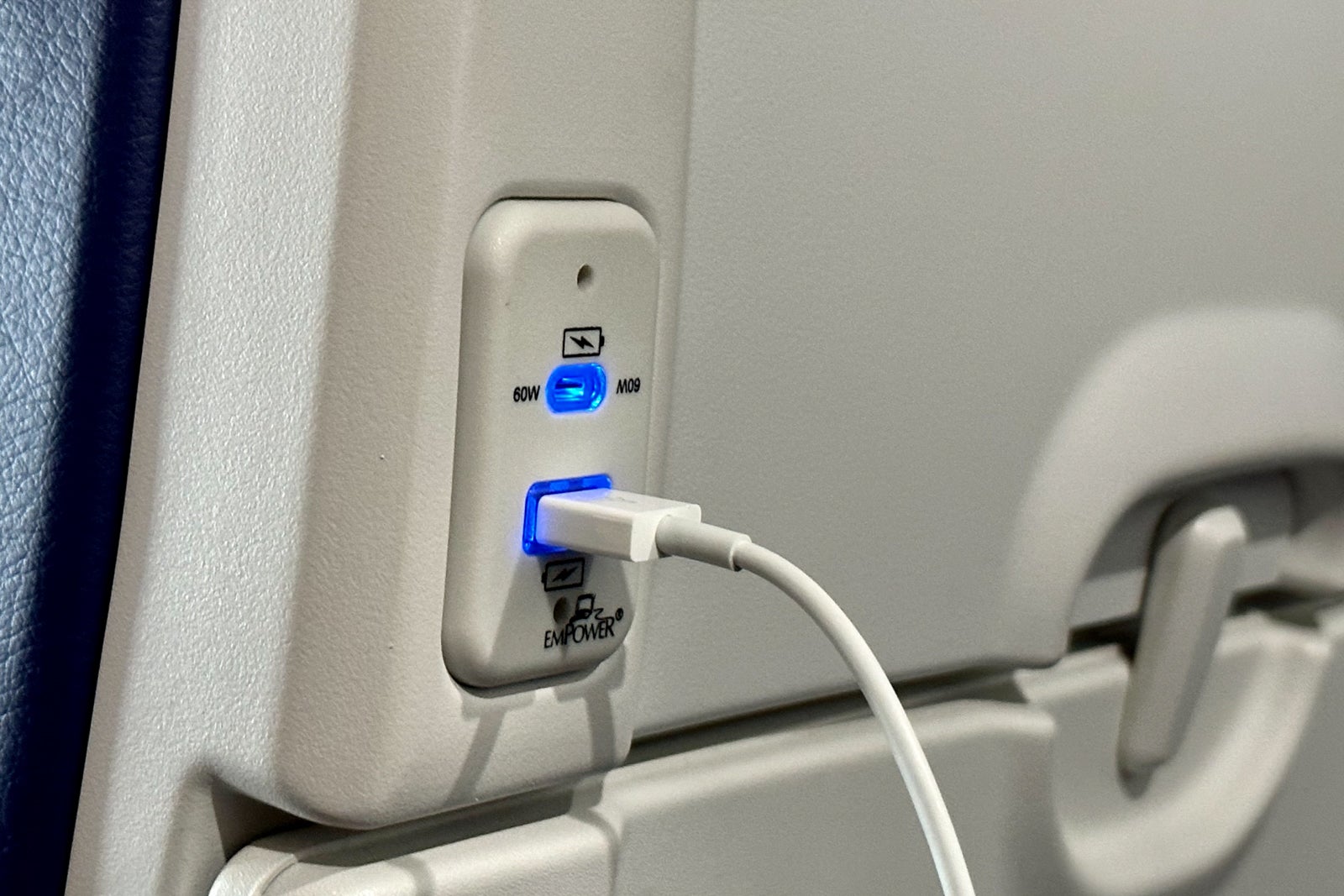 Power ports will be available on new 737 MAX 8 models as of June 2023, followed by a larger retrofit after the new deliveries are complete.
New overhead bins and seats
Gate-checking your bag will (hopefully) happen less frequently on future Southwest flights.
That's thanks to new, larger overhead bins that are debuting on new MAX 8 aircraft next year. These bins can accommodate up to six standard-size rollaboards, if they're arranged on their sides, as opposed to on their backs.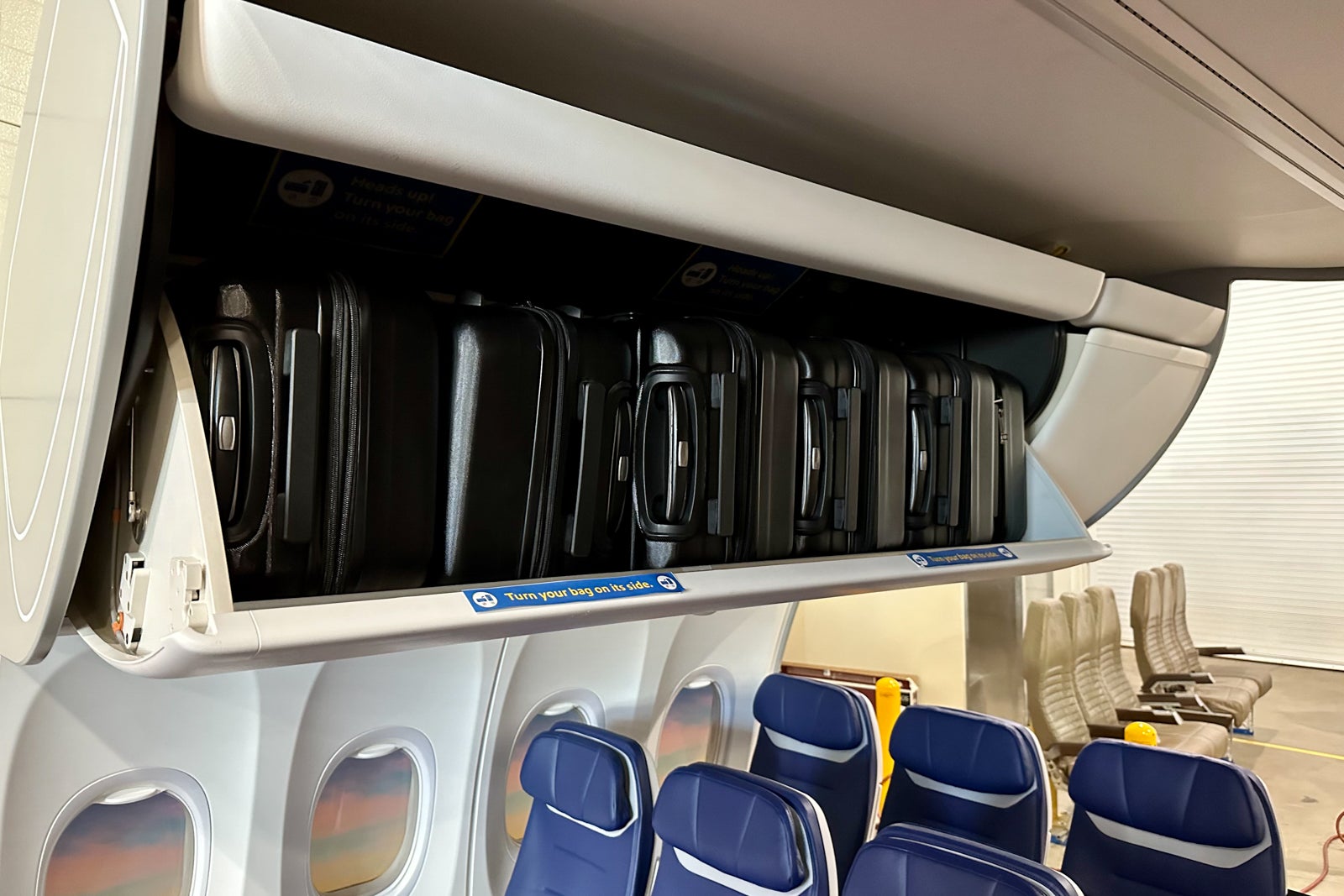 Along with the new bins, Southwest will install its next-generation seats on these planes. They're decked out in a blue leather-like material, and they feature adjustable headrests that wing for extra neck support.
There's a literature and storage pocket behind each seat, along with a standard-size tray table. Pitch will measure 32 inches.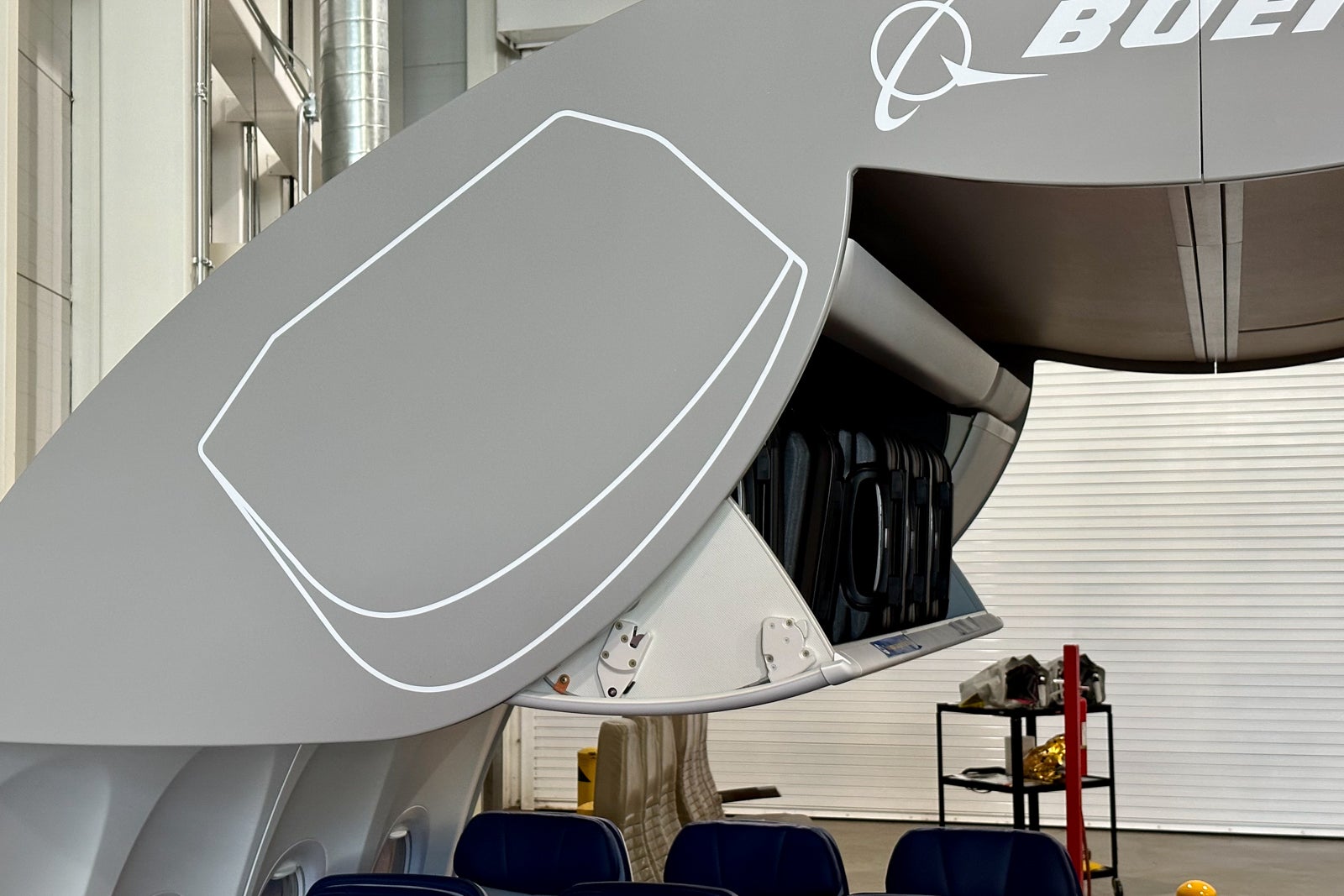 Southwest publicly demoed the new cabin mockup for the first time during the media day event, and TPG's Summer Hull was quite impressed with the layout. It may not be the most comfortable seat for a six-hour flight, but it should do the trick for most flyers.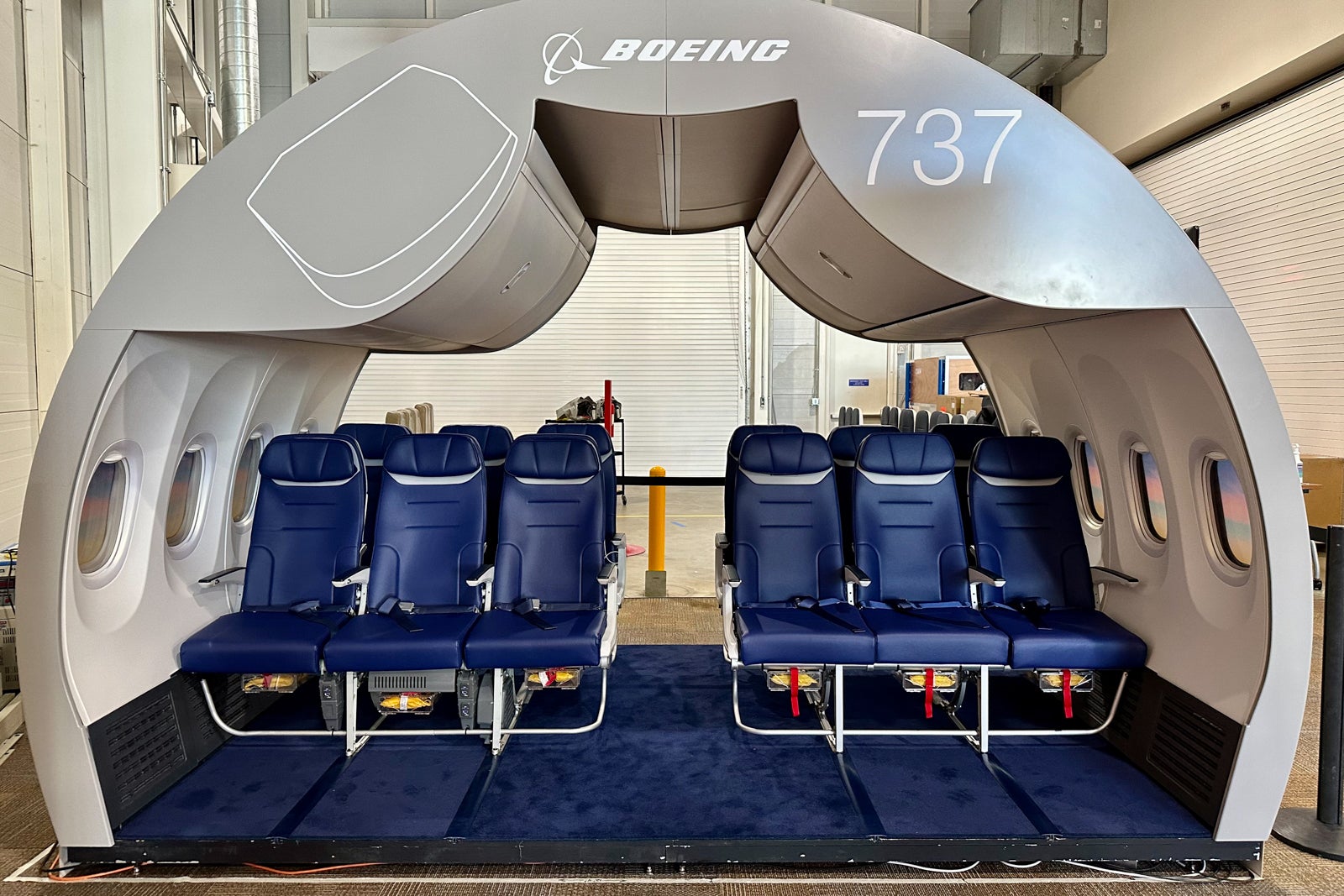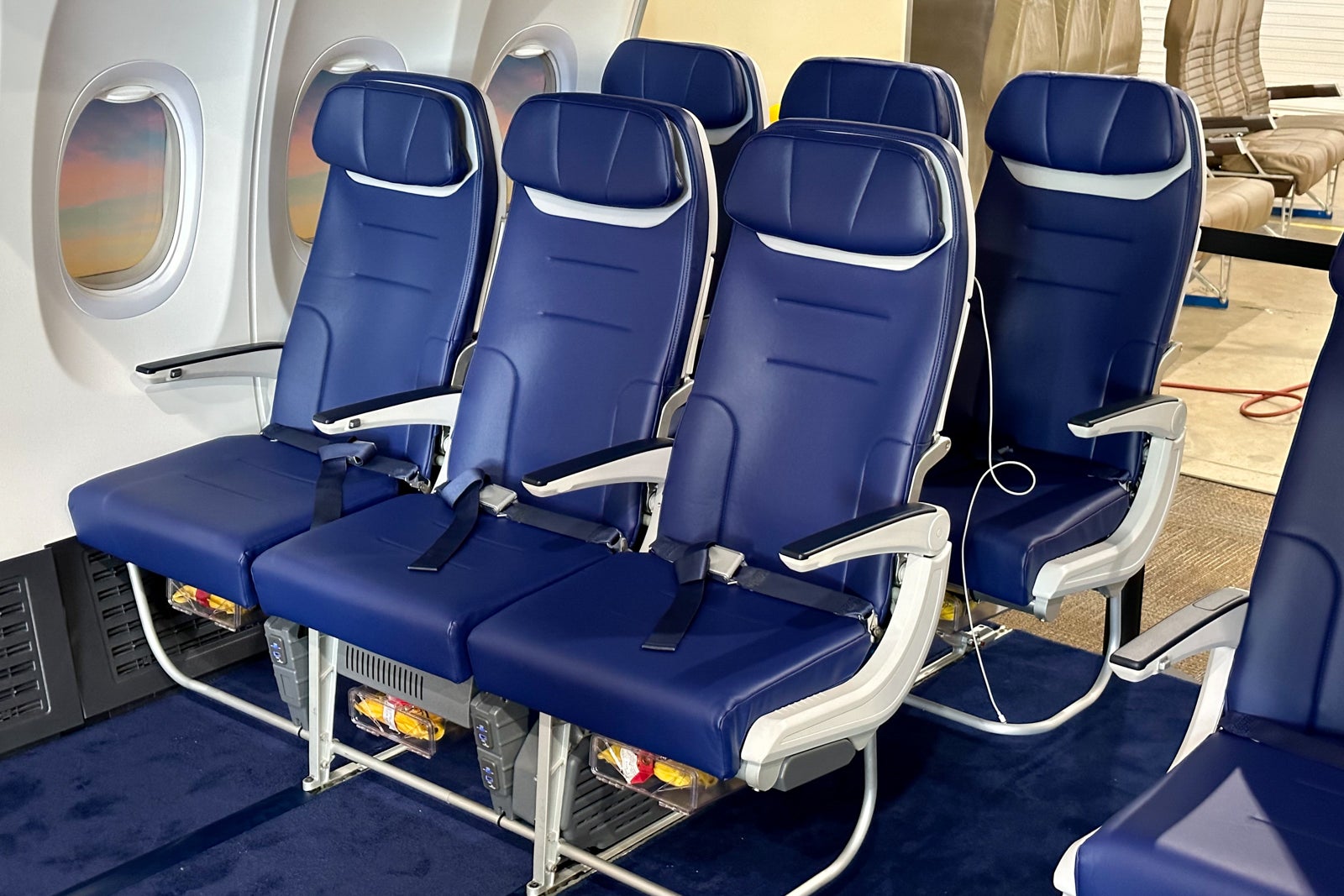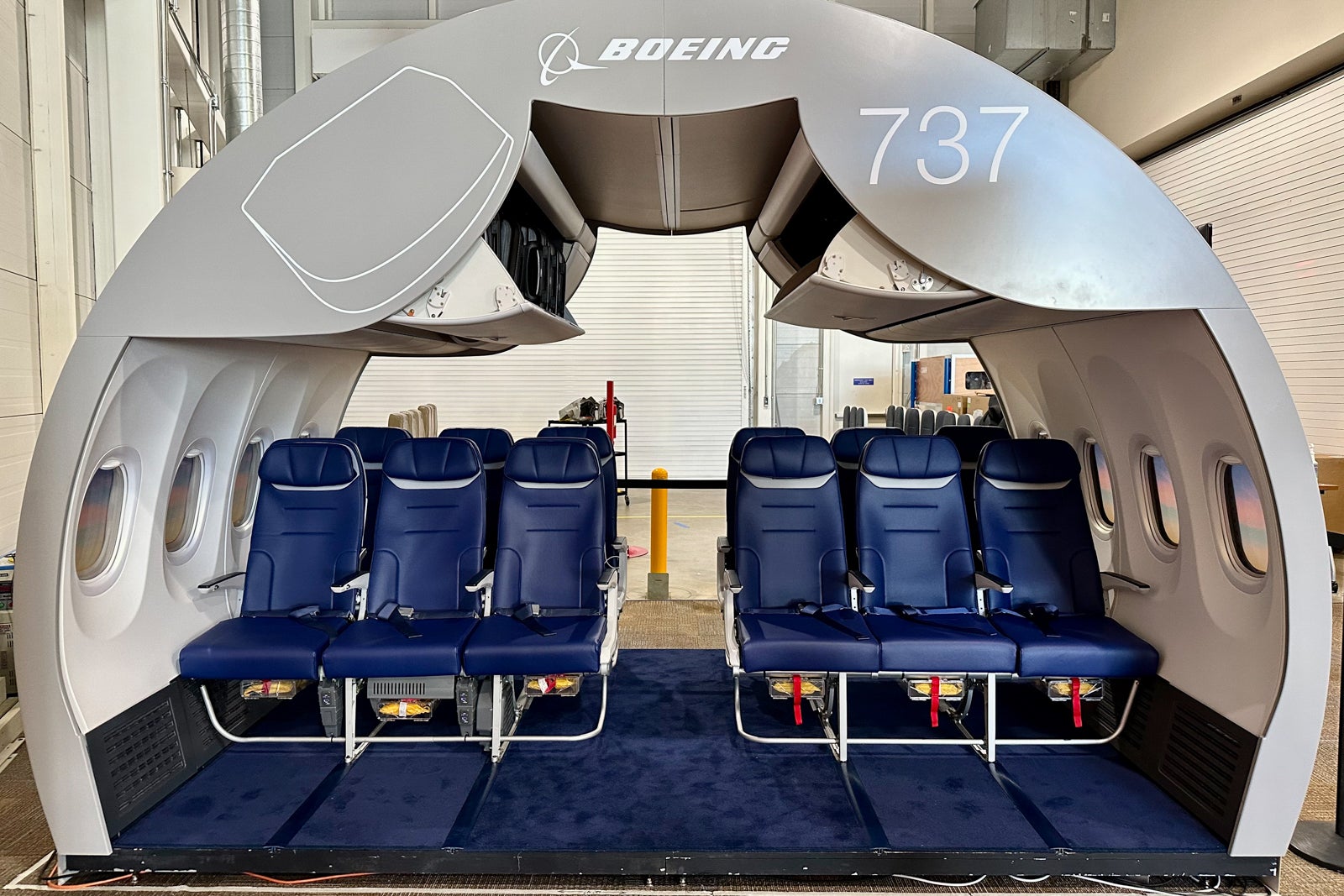 A redesigned family boarding
Southwest does boarding differently. There are no assigned seats, and passengers are instead boarded by position number. Once onboard, you can choose any open seat.
This can be quite stressful for families who might be worried about finding seats together. Historically, Southwest has offered family boarding after all the flyers in the A group have gone onto the plane.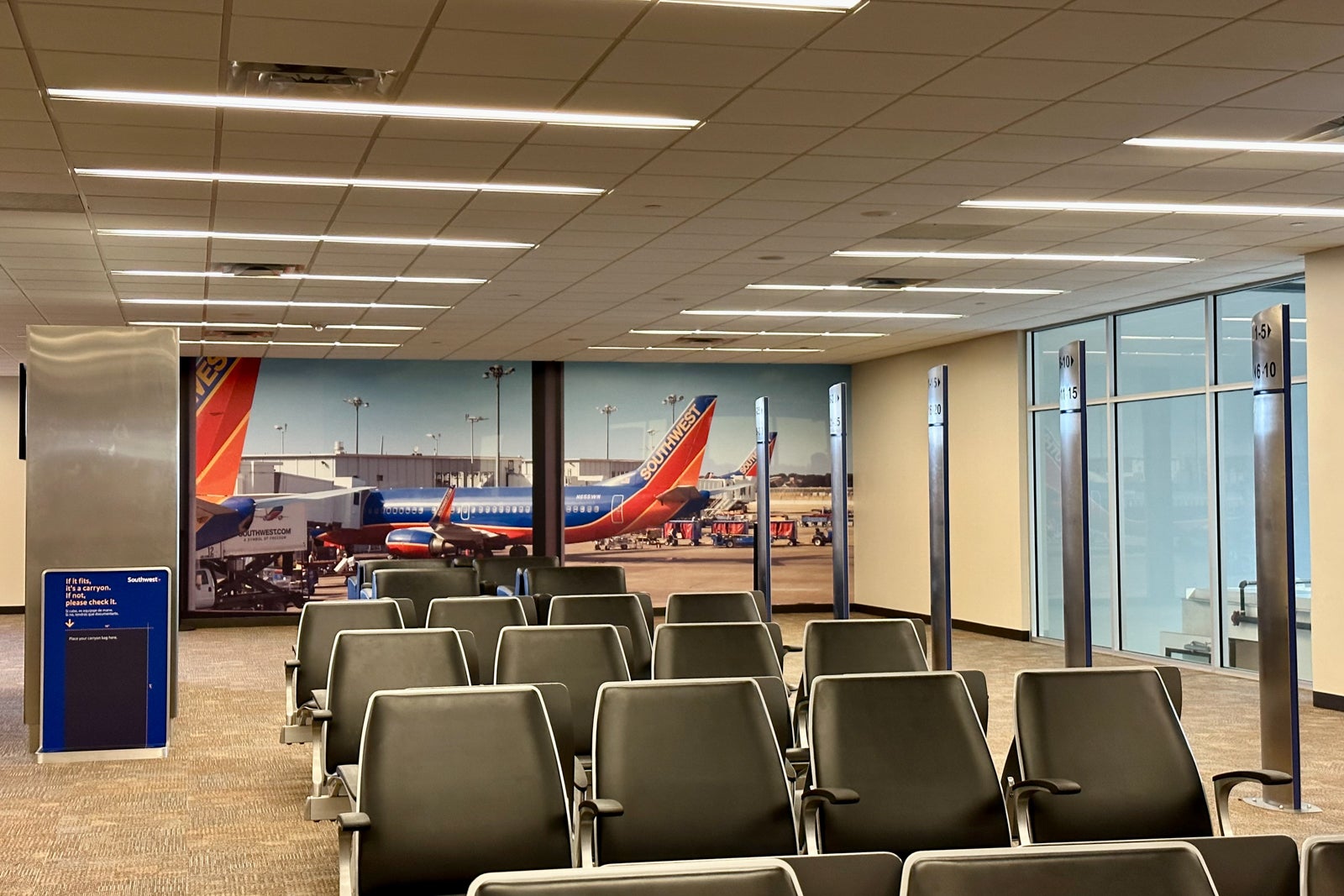 There are 60 boarding positions within the A group, so sitting together as a family could be a challenge on busy flights.
In the coming weeks, the airline will trial a revamped family boarding program that allows two adults and children child six years old or younger to board before the A group. In exchange for skipping the boarding queue, families will need to sit in the back of the plane.
Depending on the outcome of the trial, Southwest may consider rolling out this change more broadly.
Turn times are more important than ever
When Southwest was founded back in 1971, the airline was famous for its 10-minute turns. The airline would deplane one flight and board the next one in 10 minutes, allowing the carrier to fly a ton of frequencies on any given day.
New regulatory requirements, weight and balance paperwork and larger airplanes have all caused the turn time to increase, according to Watterson, but the airline is still laser-focused on minimizing the number of minutes it takes to deplane and board.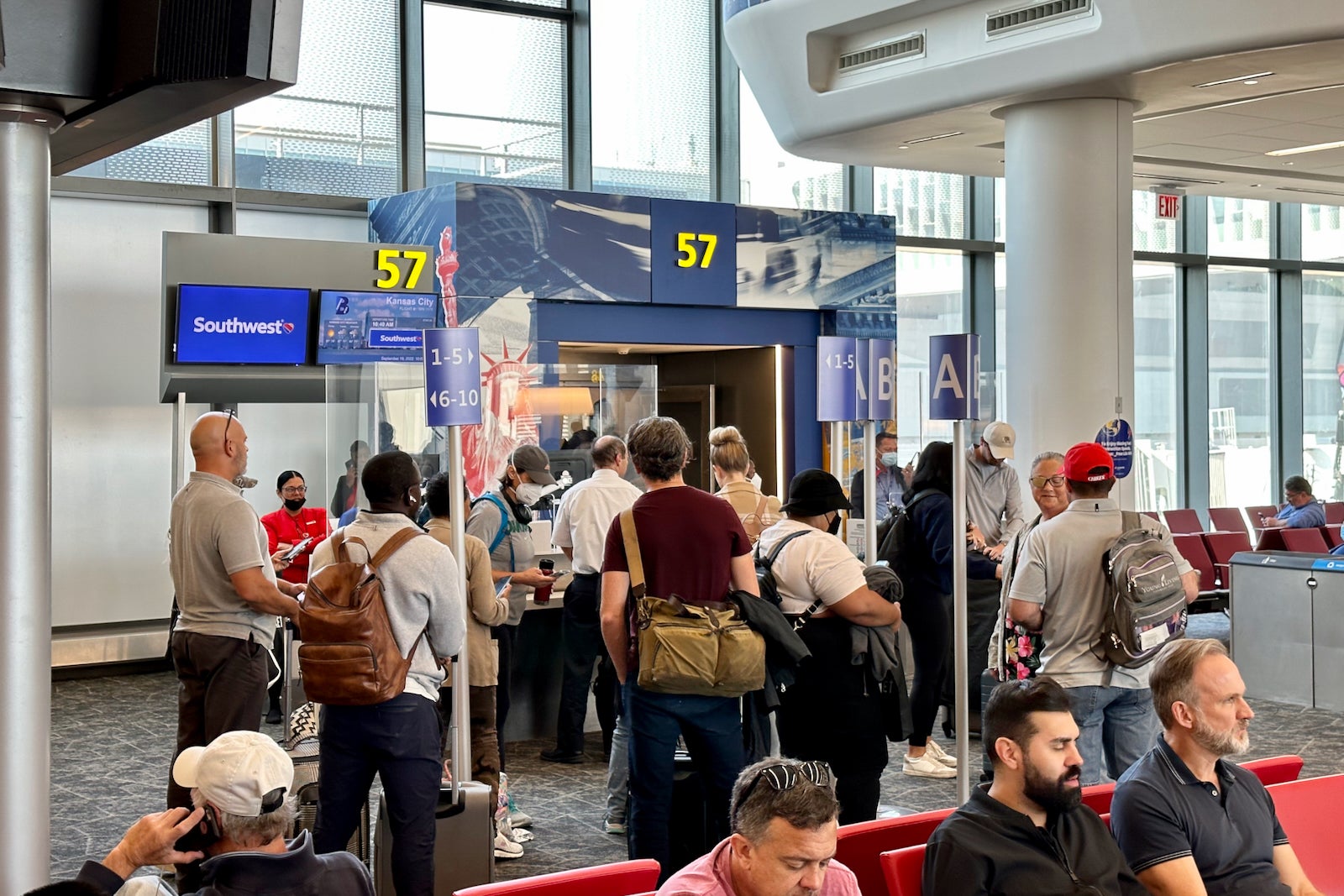 If it can shave off just a few more minutes from each turn, the airline might be able to add one more frequency for each given aircraft. That would translate into much more revenue without adding too many costs, since most of them are fixed anyway, Watterson said.
Initiatives like digitalizing the pre-departure paperwork and improving the signage in the gate area are two ways that Southwest plans to minimize turn time in 2023 and beyond.
Expect more 'golden hours' flights
As Southwest adds more frequencies to its network, expect to see more flights during "golden hours," according to Watterson.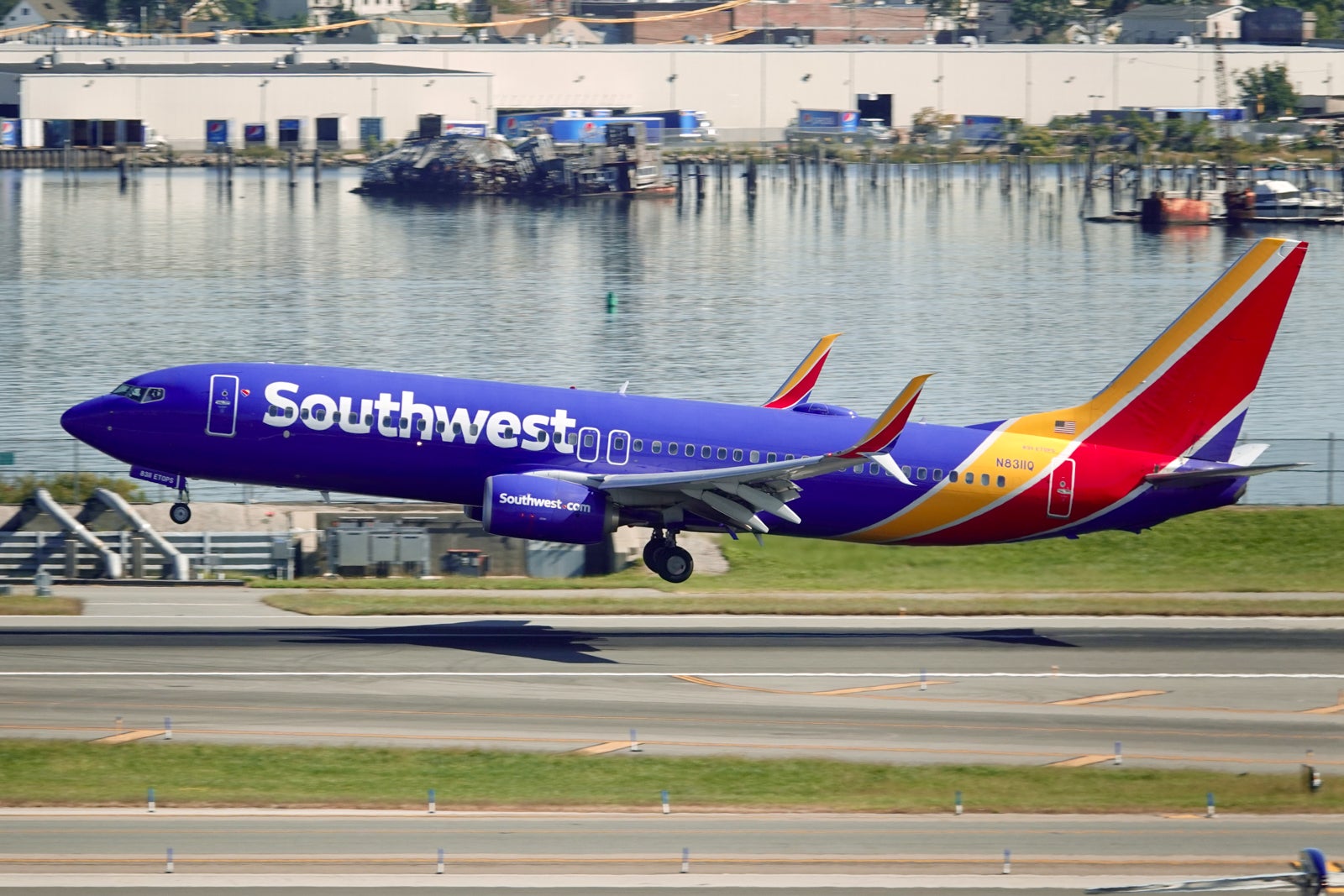 These flights, which typically operate between 7 a.m. and 7 p.m., are (perhaps unsurprisingly) the most popular. Minimizing turn time to add one more flight during the daylight hours is of the utmost importance, he stressed.
Flexibility is here to stay
In recent years, Southwest has historically had the most flexible ticket policies.
All of the airline's fares can be changed or canceled up to 10 minutes before departure without incurring any additional fees, other than a possible fare difference. Contrast that to the legacy U.S. airlines which used to tack on a $200 (or more) change fee, and you'd save big money when modifying trips with Southwest.
During the pandemic, most major U.S. airlines matched Southwest and permanently dropped change fees, but Southwest didn't rest on its laurels. The airline announced in June that flight credits would never expire, and it even recently introduced a new fare product, dubbed Wanna Get Away Plus, that allows you to transfer flight credit to another person.
Southwest executives reiterated that this flexibility is here to stay in 2023 and beyond. The purpose of these policies, Jordan said, is to drive repeat business.
Solving frustrations
Southwest's technology hasn't always been the most robust, but it's getting better.
Recently, the carrier debuted the ability to add a lap infant on its website, something that previously required a visit to a full-service check-in counter. Digitalizing this functionality saves families tons of time and allows them to check in online and bypass the airport desk.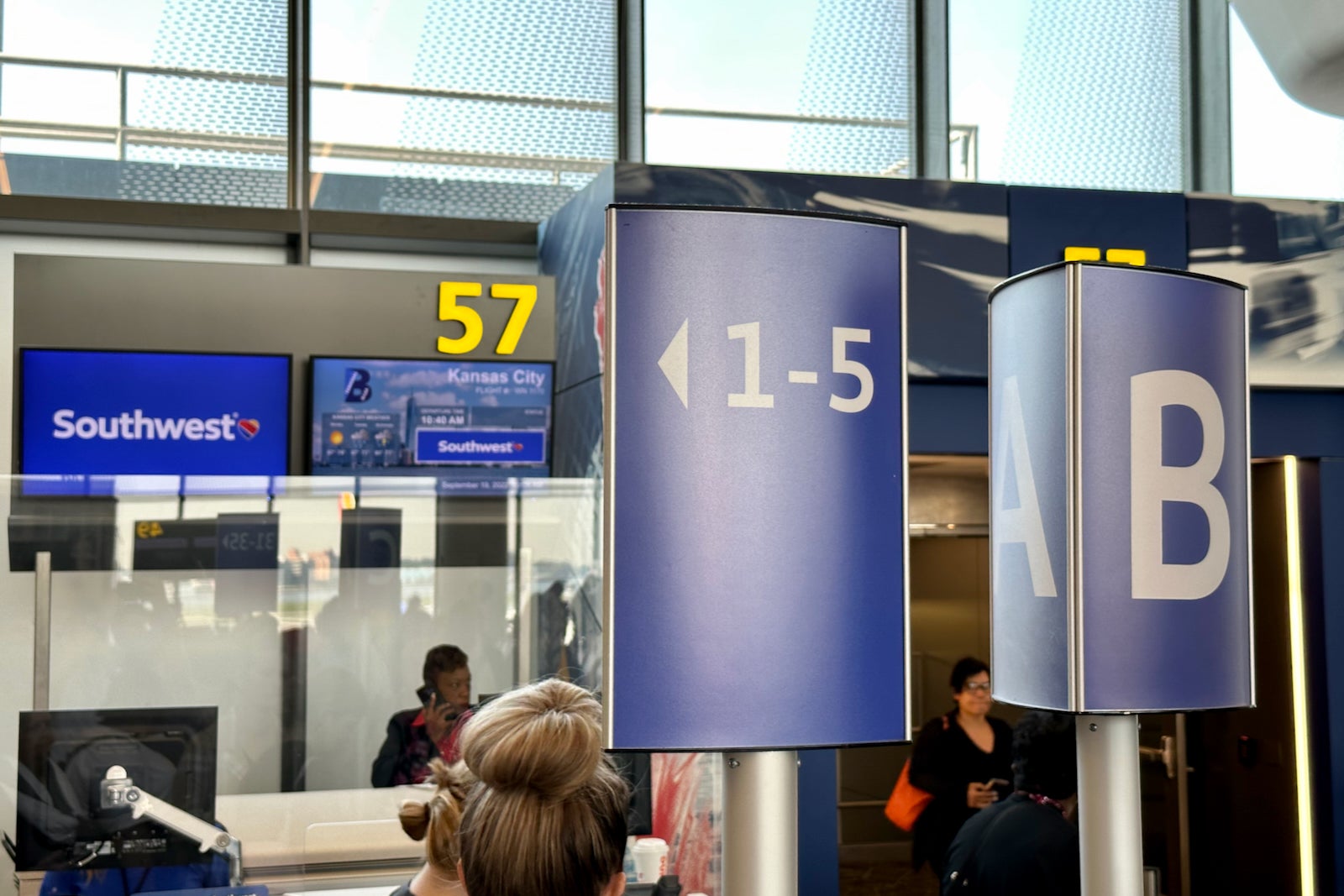 Additionally, the airline is now selling upgraded A1-A15 boarding positions directly in its mobile app. This ancillary fee, which ranges from $30 to $60 depending on flight distance, was previously only collected within an hour of departure at the airport.
These are just the two latest examples of ways that the airline is digitalizing the travel experience. Executives mentioned that more initiatives are underway, but they didn't reveal any details just yet.
New airport infrastructure
This year, the airline unveiled renovated and expanded operations in two key markets, Denver and Phoenix.
Executives touted these projects as being key to growth, especially in Denver where Southwest will now have access to 40 gates as it competes fiercely with United there.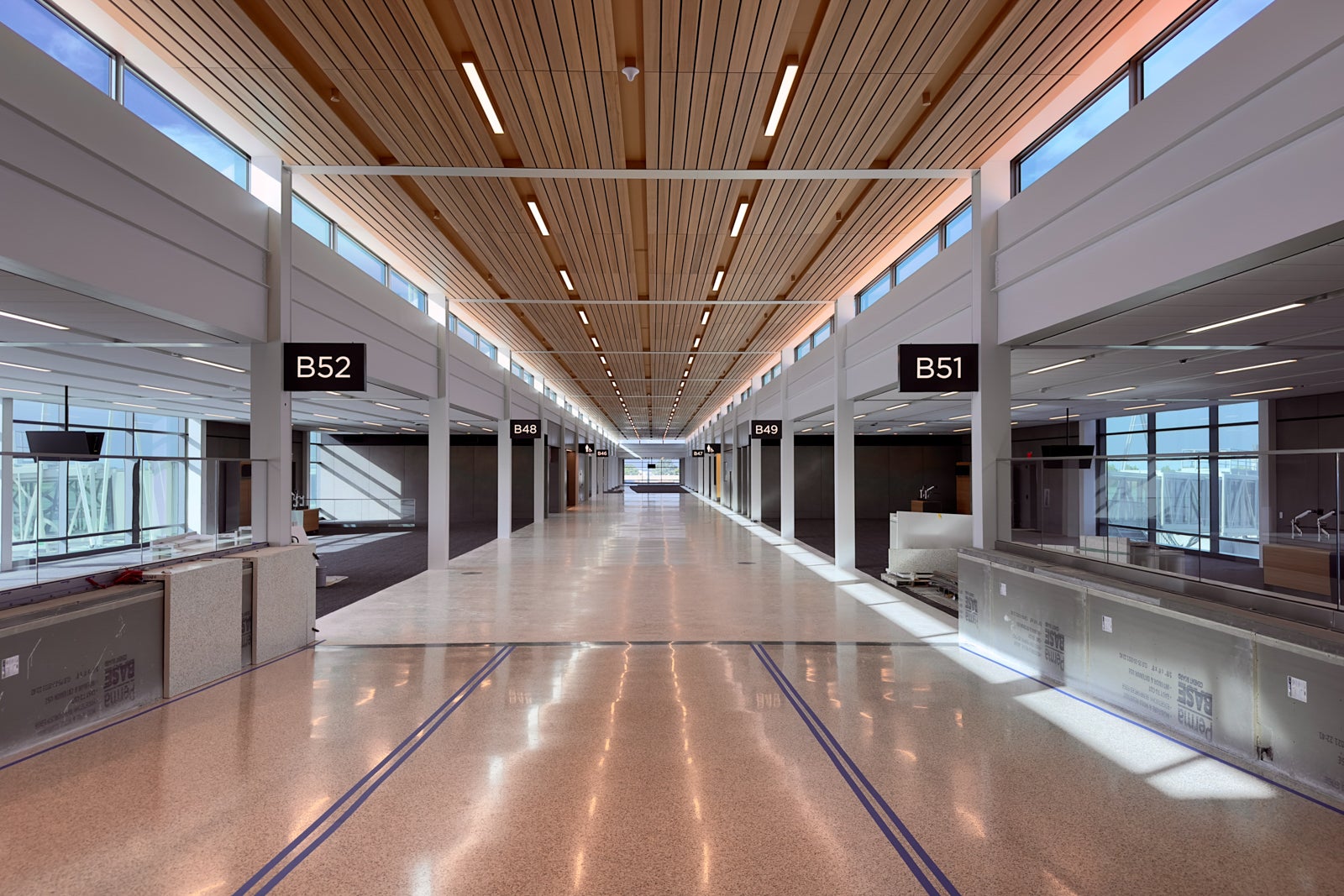 Looking ahead, Southwest is excited about the new terminal opening in Kansas City, where it's working with local officials to customize the design for its operational needs. Expect that facility to open in February or March of 2023.