Sometimes, it can be tough to decide where to stay. Should you choose a beautiful design hotel, or is the convenience and comfort of a vacation rental enough to sway you away from a traditional property?
With The Other House, you don't have to decide, as it combines the best of both worlds: apartment-style living with hotel facilities, plus a private club. The more exclusive a place is, the more we want to be a part of it, which is why the brand's private club makes its concept even more enticing.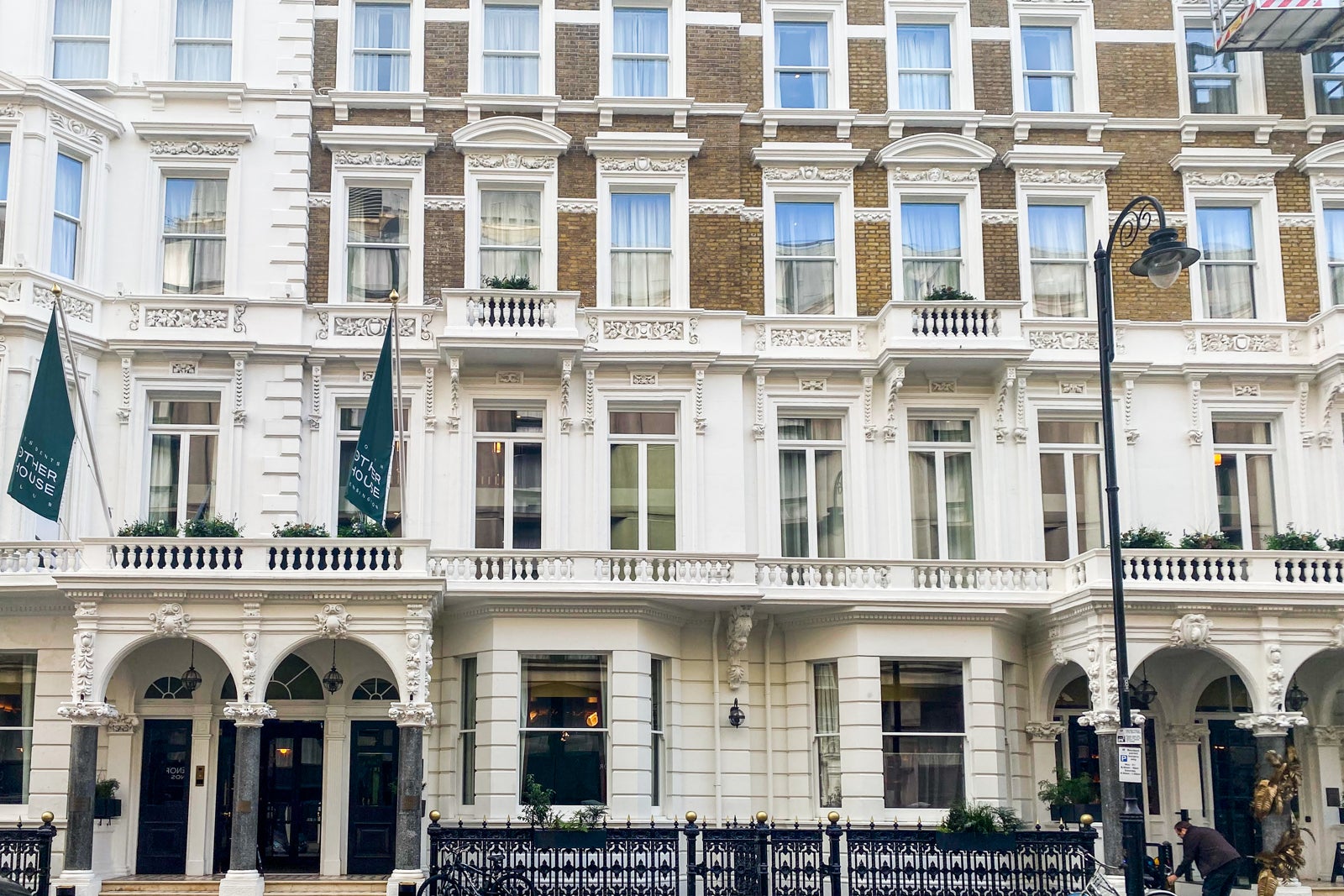 This notion of exclusivity isn't new by any means, but the way it's manifested in recent years is. Trendy, private spaces frequented by creatives and entrepreneurs have replaced traditional, stuffy corporate clubs as places to network, socialize, work or relax. From private screening rooms to spas and pools to restaurants, these exclusive spots are where all the cool cats hang out these days. One of the most famous examples is Soho House, a name you probably recognize.
But unlike Soho House, The Other House, which opened in July 2022, welcomes all residents (as guests are called) in its Private Club area, where an atrium hangout space; a dark, cozy speak-easy lounge; an indoor pool; and a gym reside. Nonmembers are not kept out of any on-site facilities like they are at Soho House and other similar properties. Plus, visitors have access to spacious sleeping and living quarters in London's posh South Kensington neighborhood.
Curious to experience this part-hotel, part-apartment option for myself and see if the concept would be just as interesting in person as it sounded on paper, I decided to test out The Other House during a quick two-night business trip to London. Here's everything you need to know about The Other House brand and what it's like to stay in this novel type of accommodation.
The design and style are on point
Anyone whose been to London knows South Kensington's regal atmosphere is as posh as it gets. And The Other House's exterior, which resembles traditional Victorian townhouses, is no different.
However, upon entering the jewel-toned, accessory-adorned lobby, you'll feel as if you've been transported to another world. The chic decor gave me "White Lotus" vibes with its dark, inviting colors and animal-themed designs on everything from chairs to throw pillows.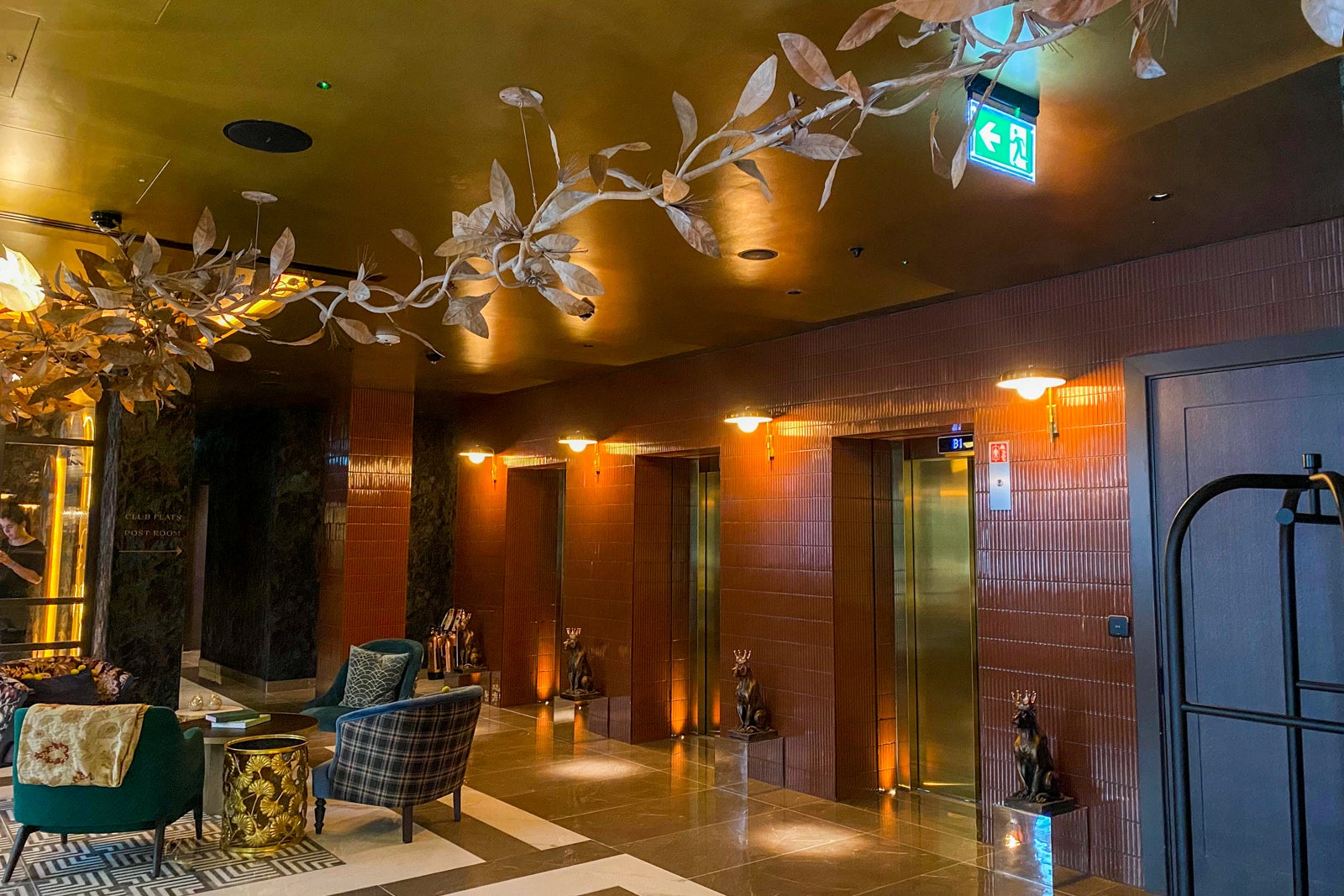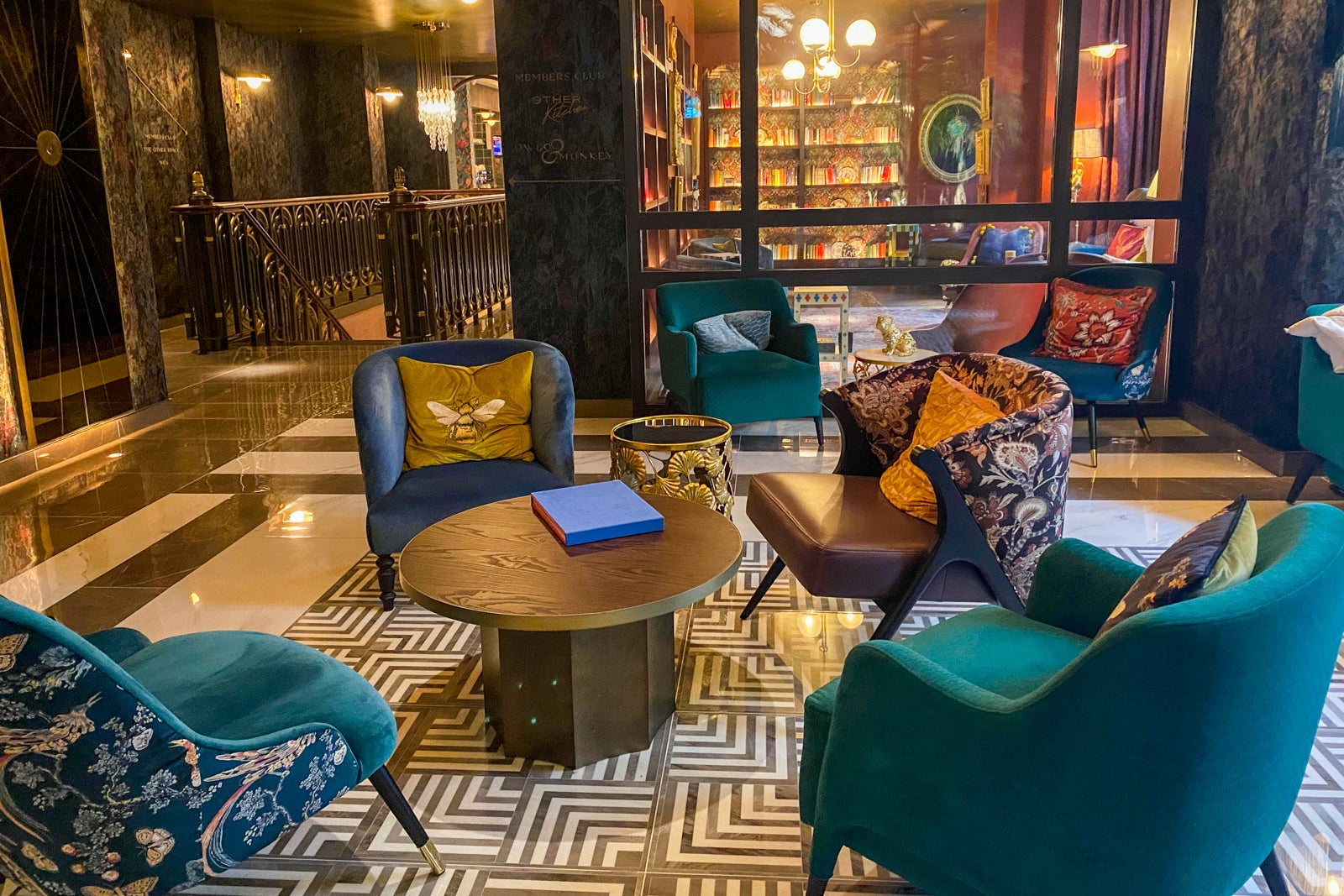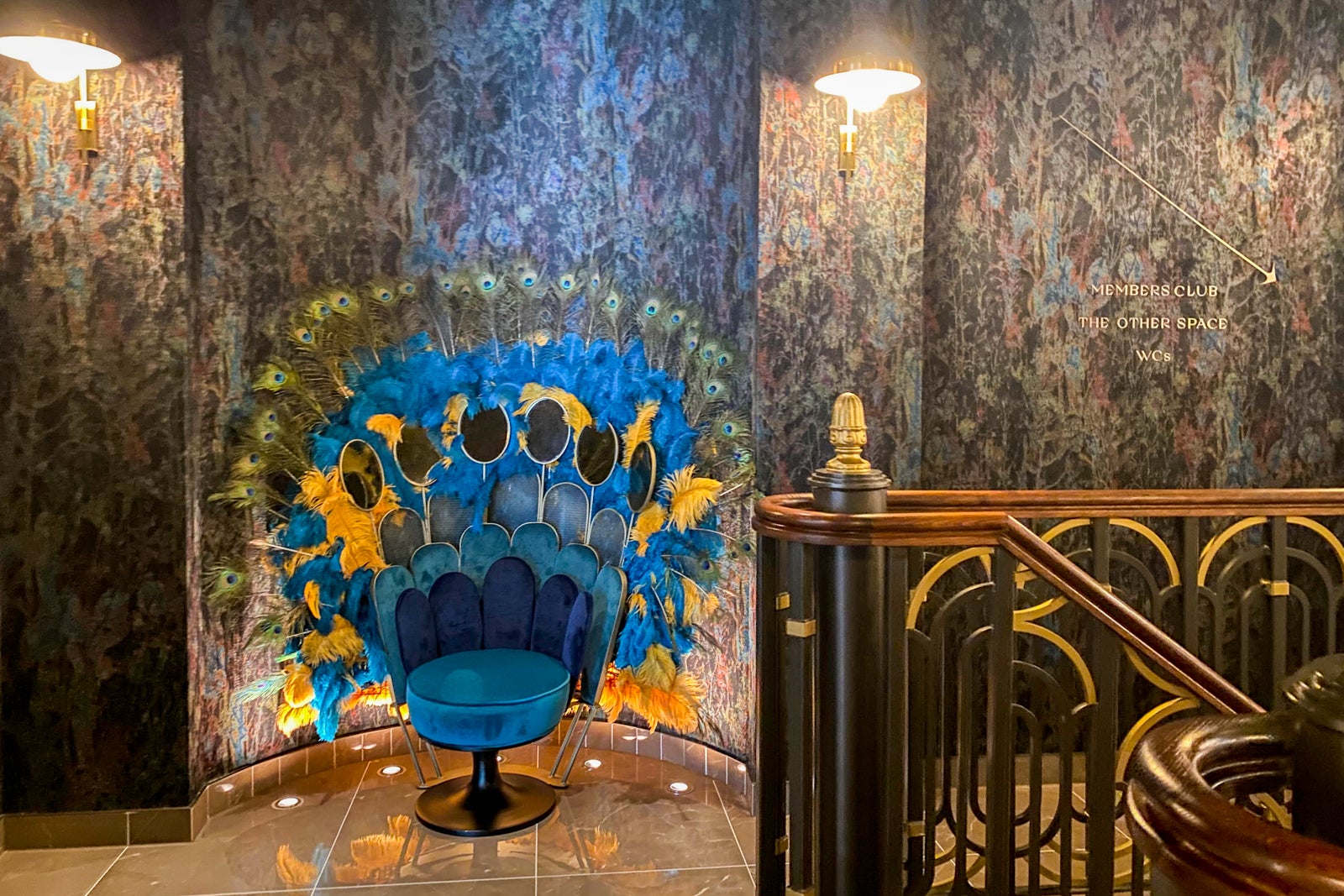 The property felt stylish and welcoming all at the same time thanks to velvet furniture in rich colors and accessories like whimsical gold monkeys, backgammon boards and antique books.
Flats are swanky and come with lots of amenities
At The Other House, the setting is trendy yet approachable, which is why you won't find soulless hallways and boring room numbers. Instead, rooms swap traditional numbers for street addresses — for example, mine was 10 O'Brien — adding a little life to an otherwise necessary concept of labeling rooms.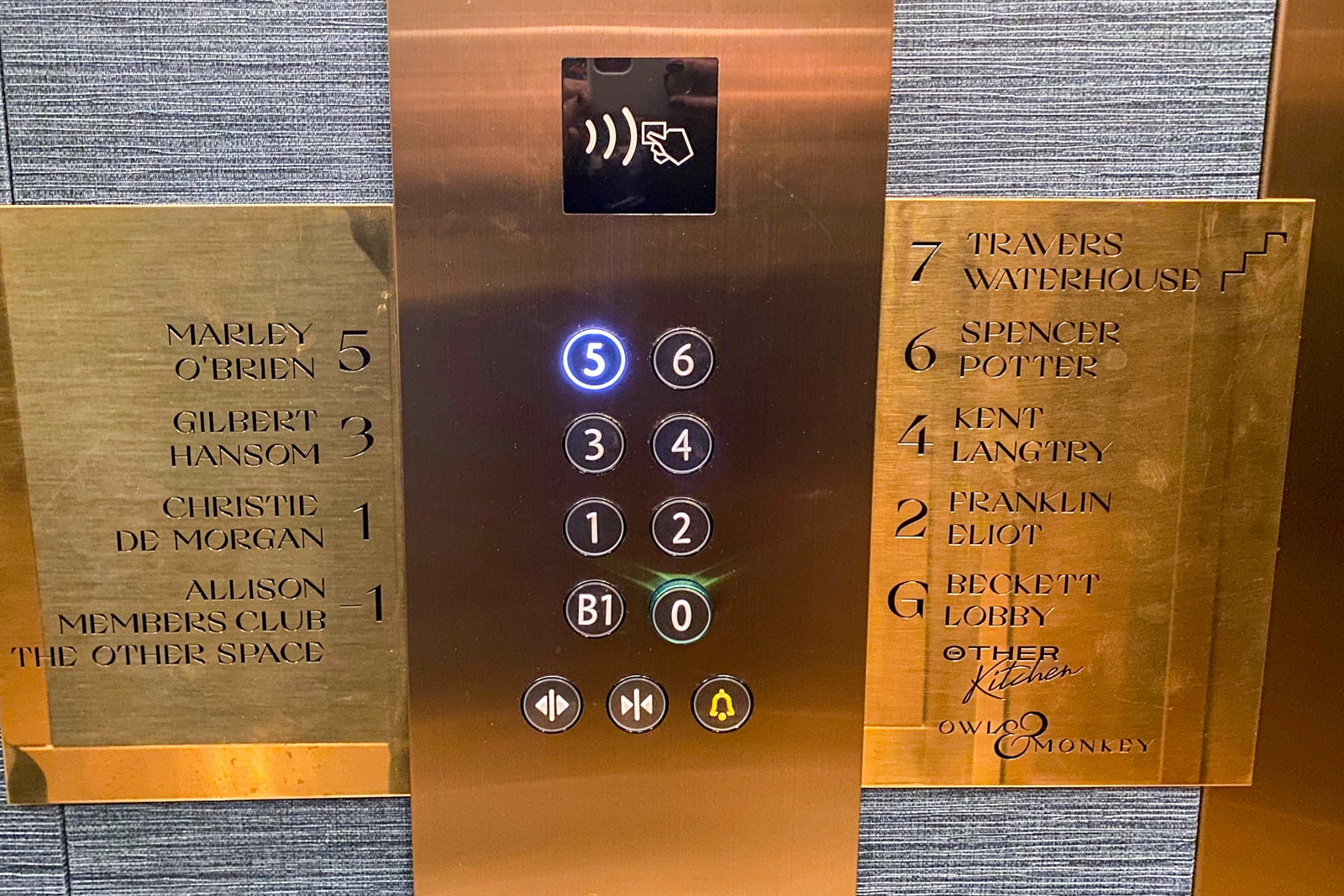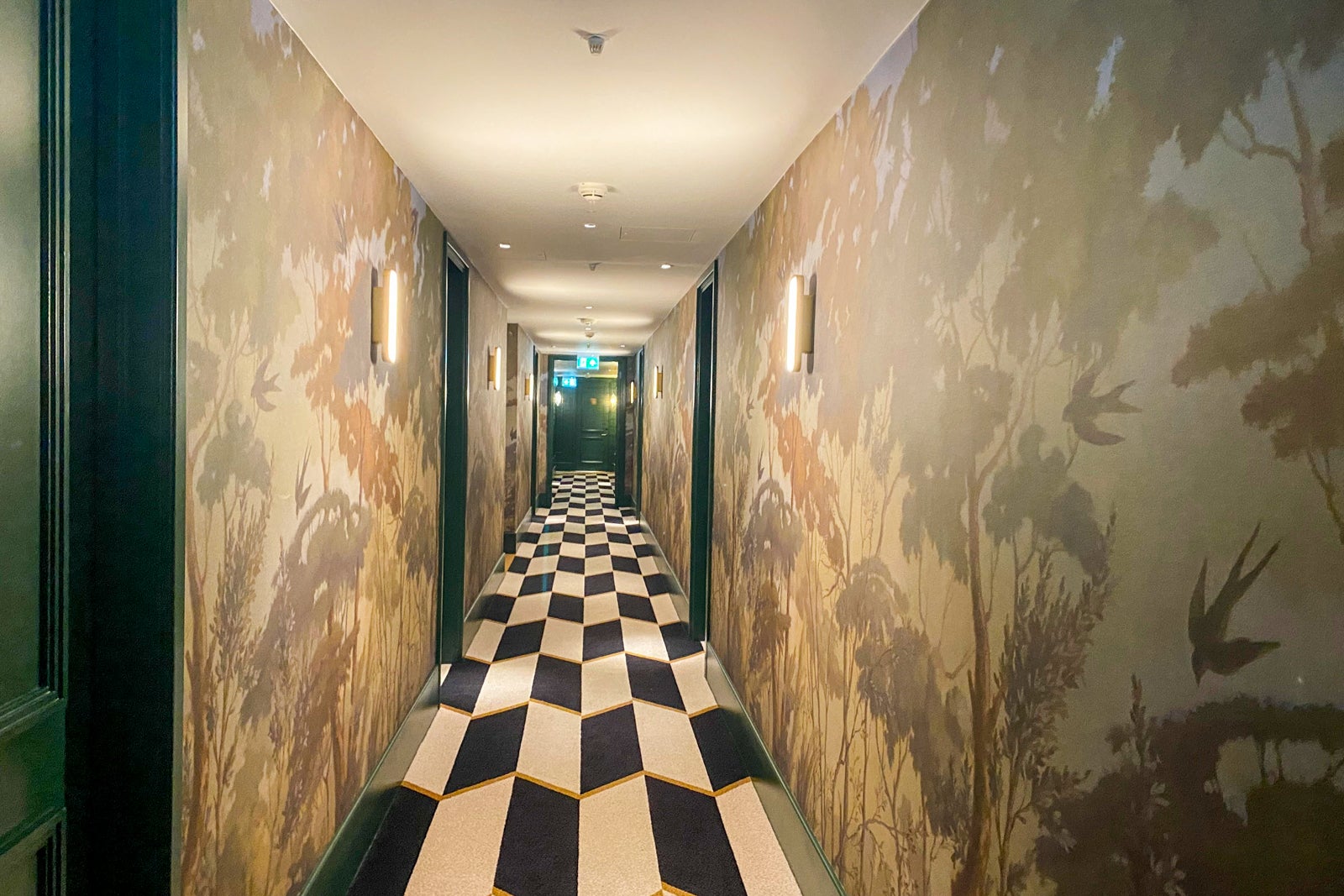 My accommodation was a classic Club Originals flat, the property's version of a studio apartment, though The Other House also has other room configurations with up to three bedrooms. The flat was spacious by London standards (studio flats start at about 250 square feet and go up from there) and included a fully equipped kitchenette, a small dining table for two and a sitting area with a sofa and a TV. A divider separated the sitting area from the bedroom space, which also featured a large closet.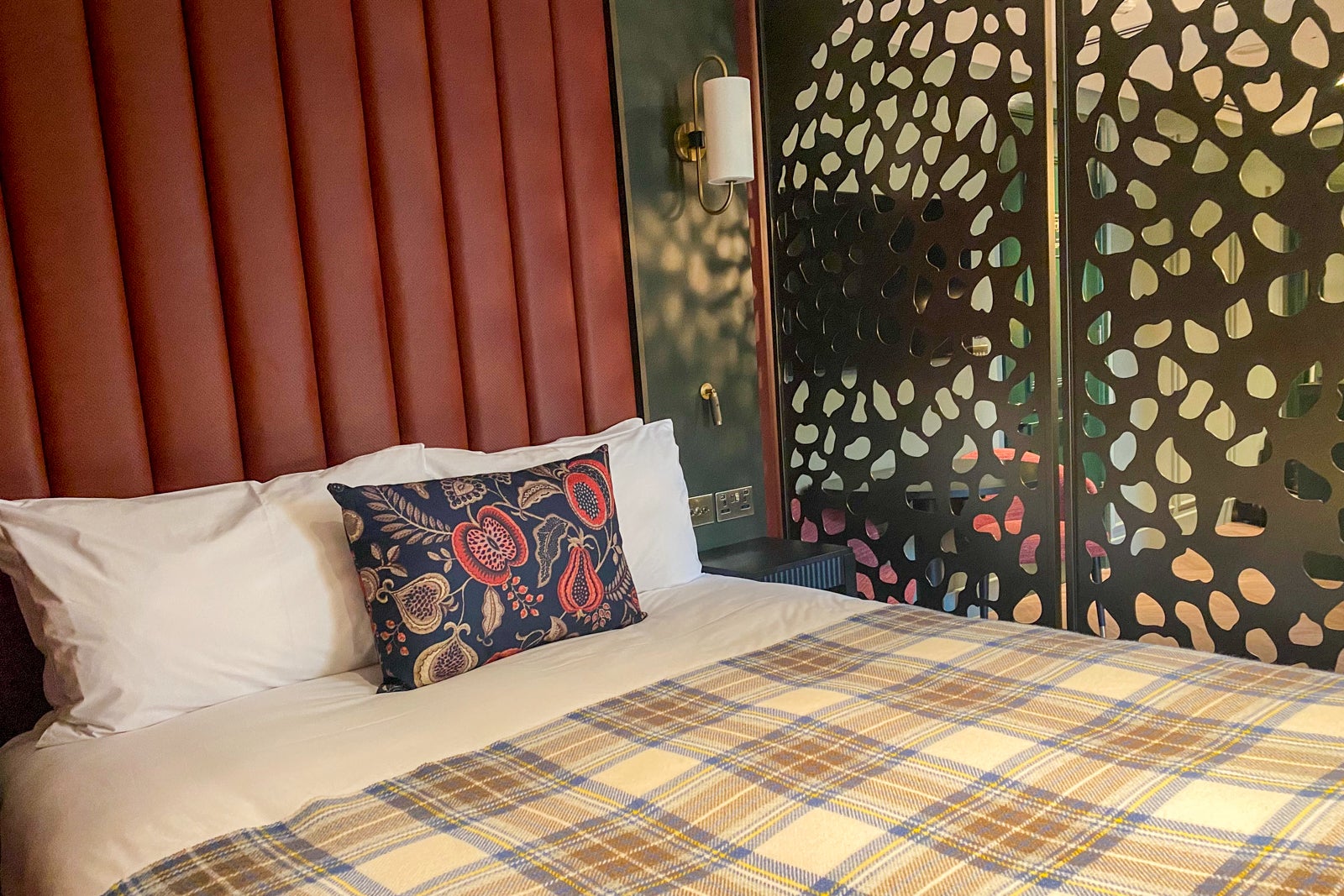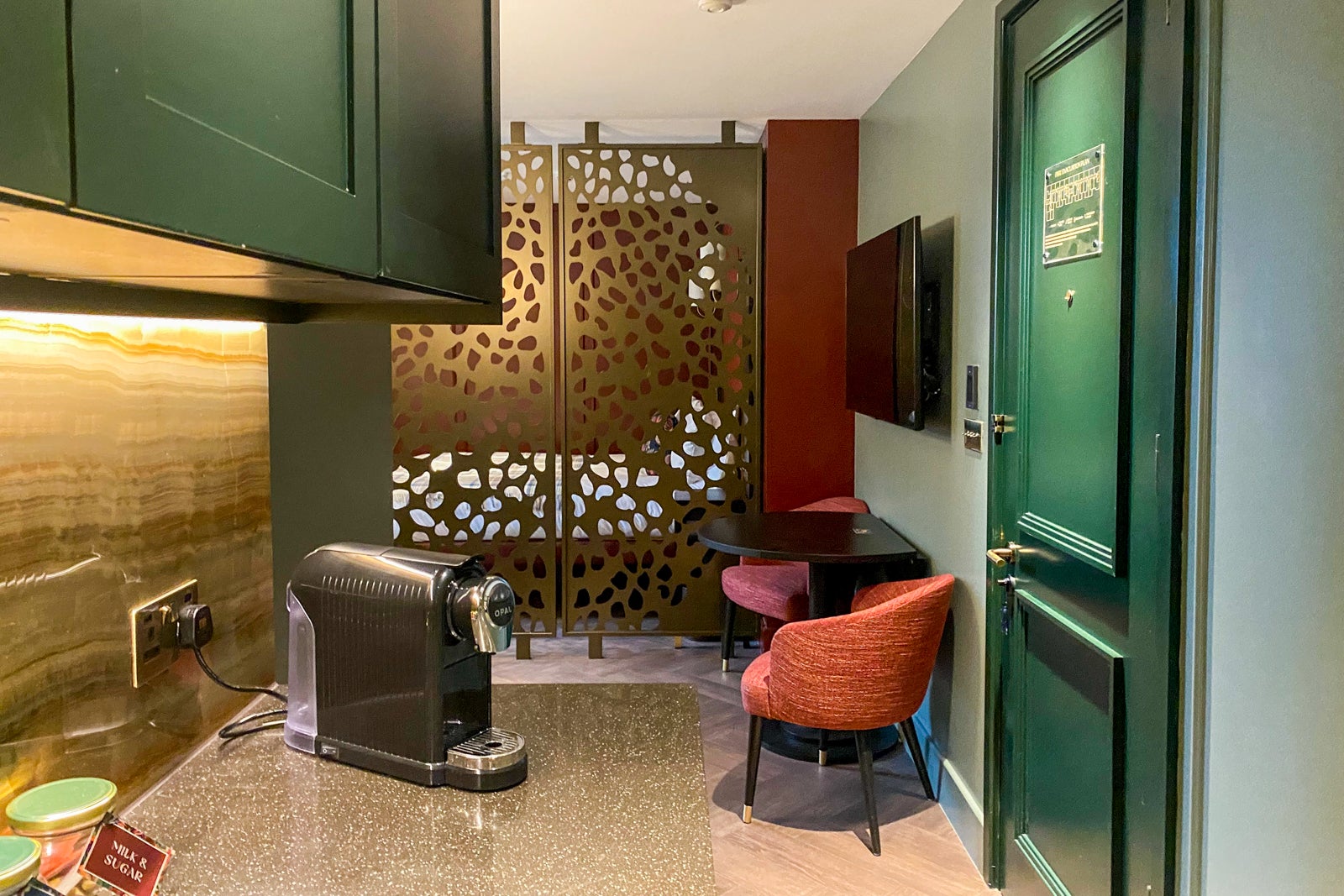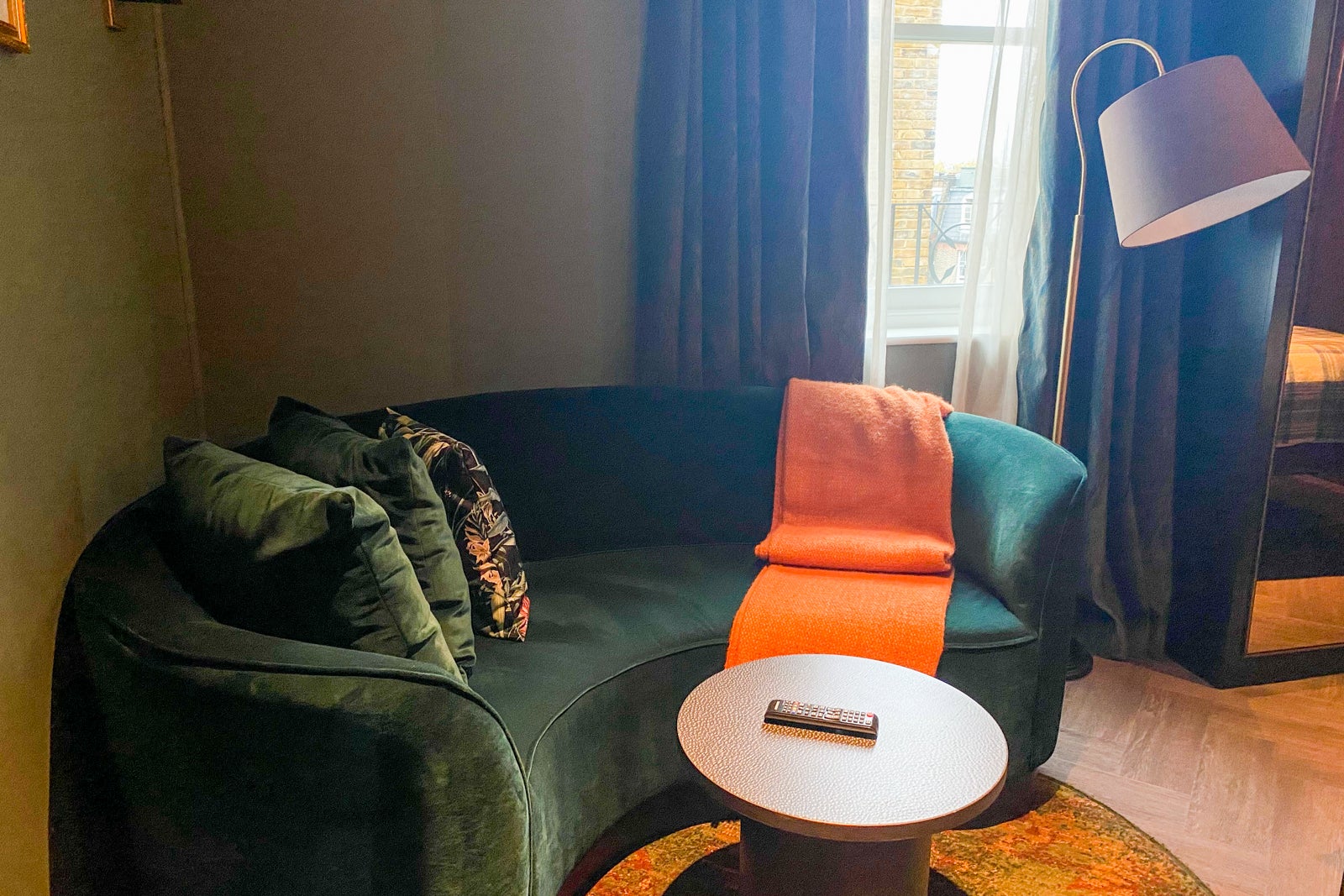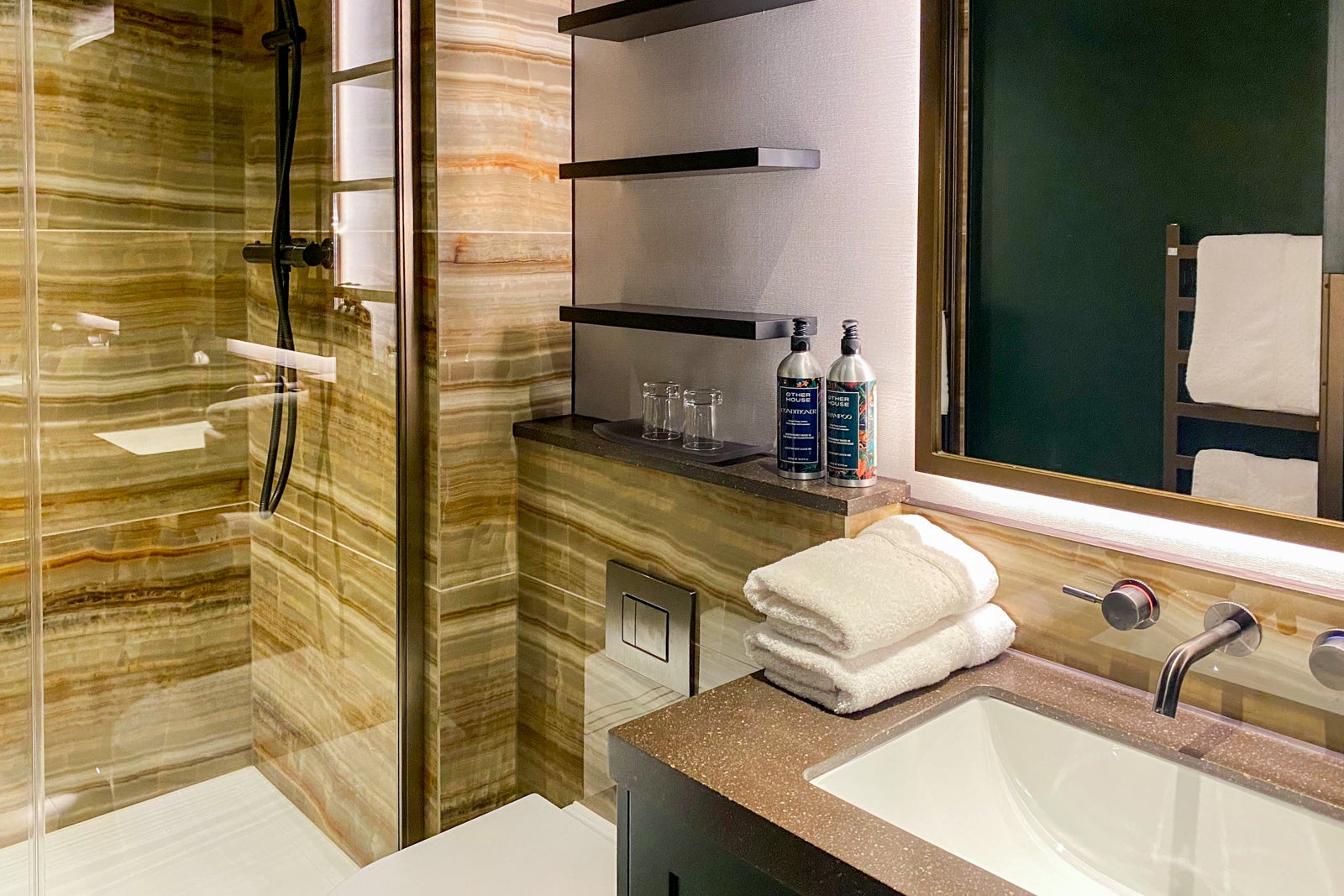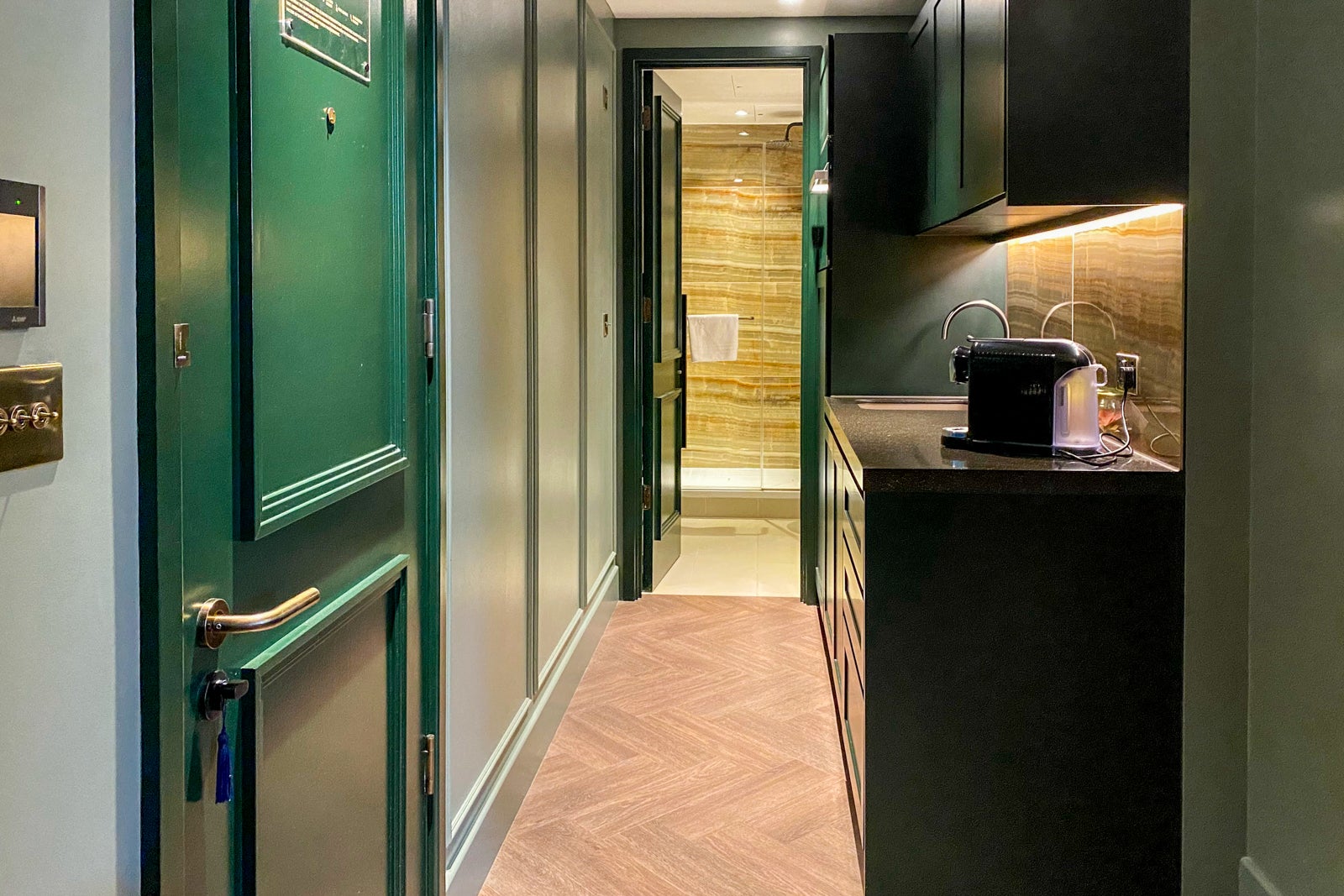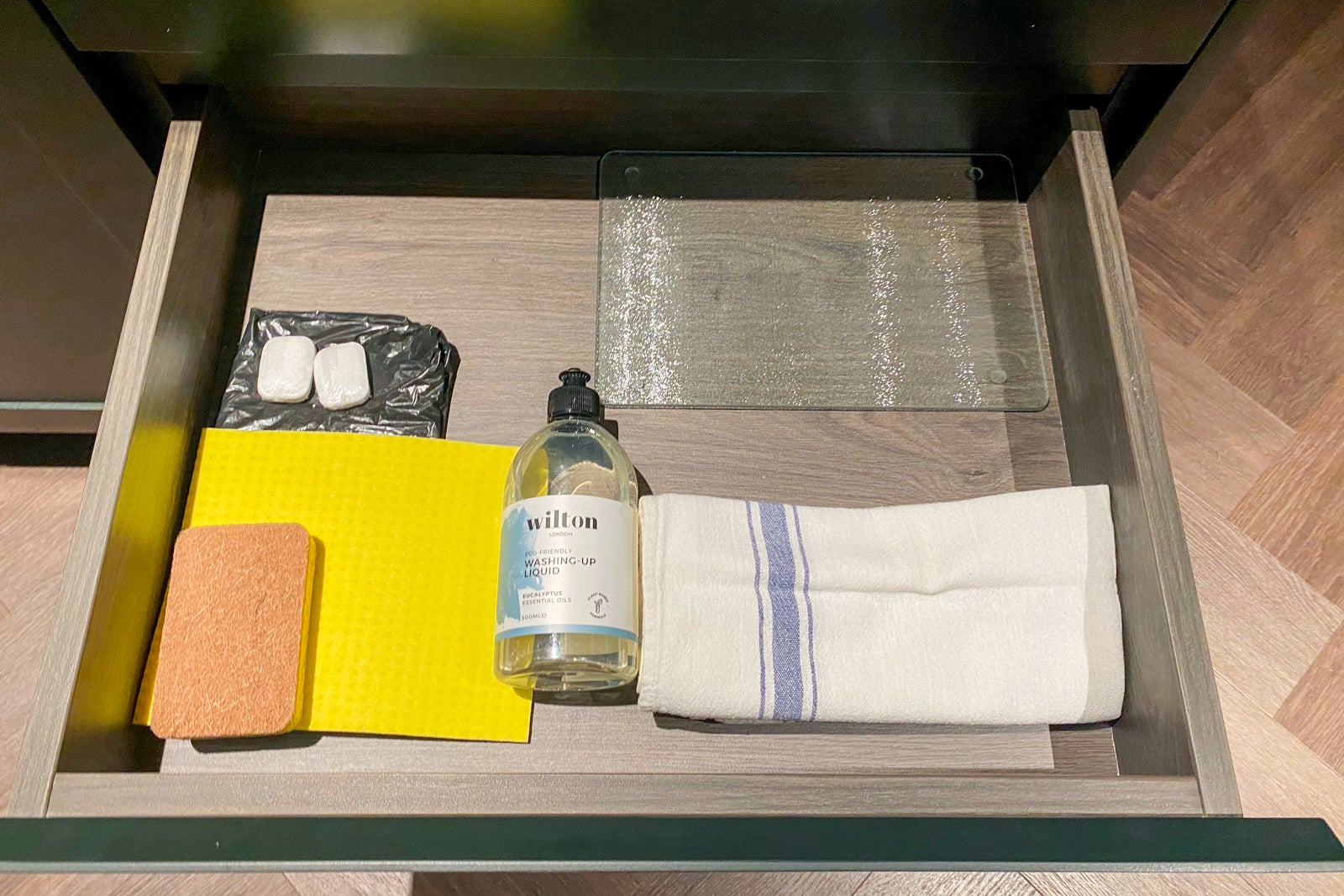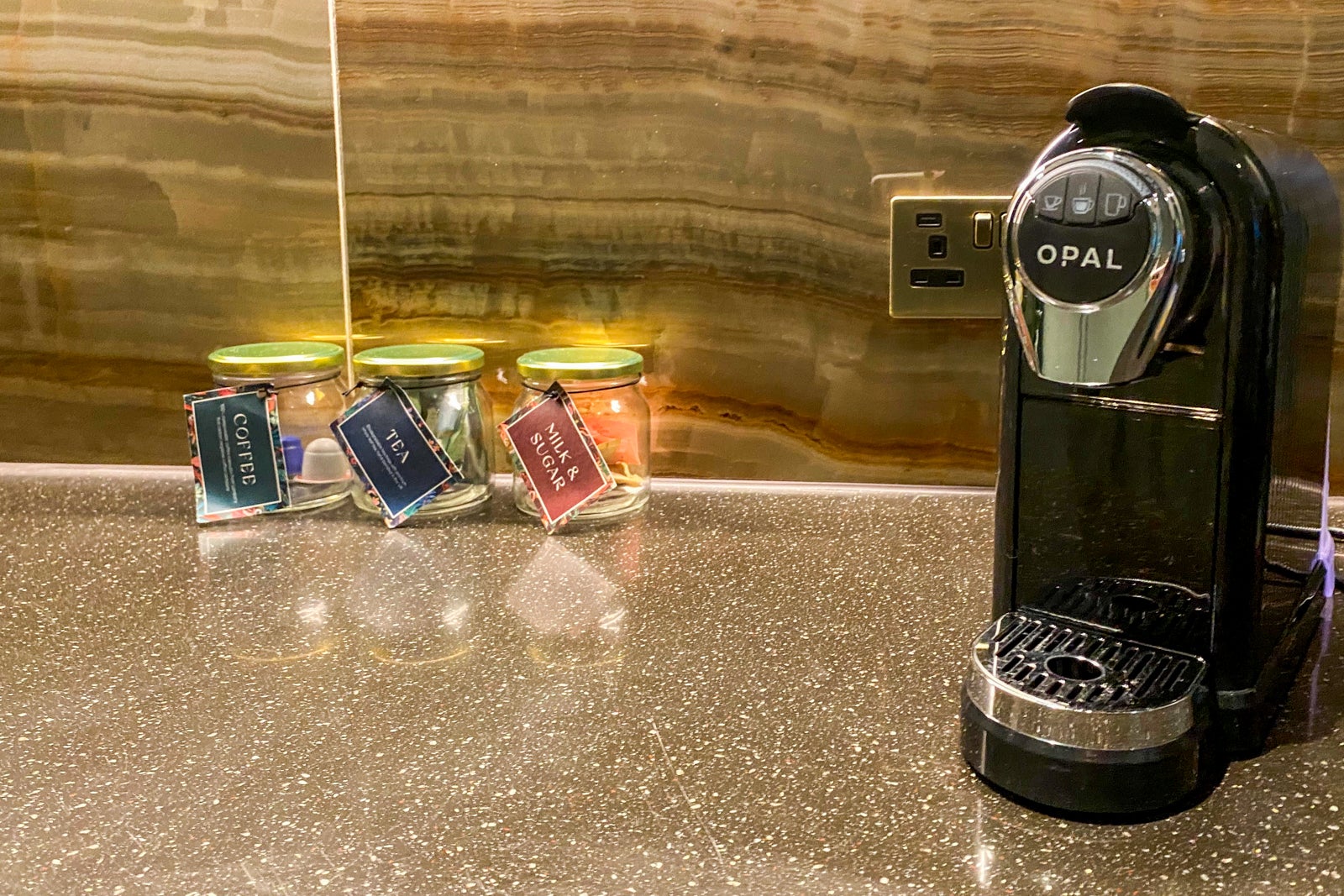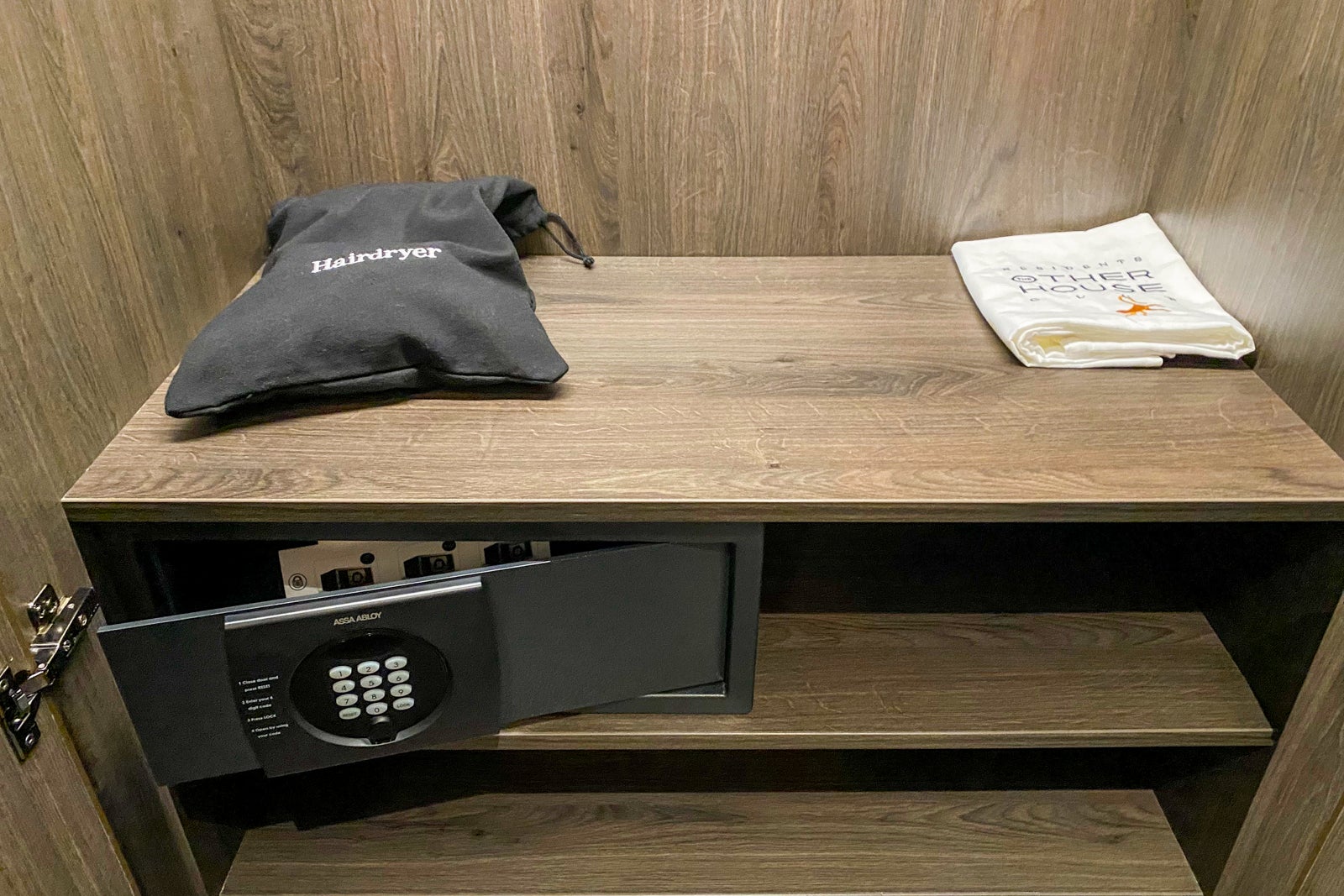 I loved that the flat's design mimicked the rest of the hotel, though it was slightly more subtle, combining jewel tones with rich fabric choices like velvet and plaid. I appreciated just how many amenities came in the kitchenette, too, including an espresso maker with pods, a tea kettle, a toaster and a microwave. There was even dish soap for the sink and detergent pods for the small dishwasher.
Some specific hotel details are missing
While the kitchenette had nearly everything I could need, other parts of the room lacked some common hotel amenities. For example, I missed having a "Do Not Disturb" sign, especially when a housekeeper randomly burst into my room without knocking shortly after my arrival. She was mortified, but this could have easily been avoided with the appropriate sign on my door.
Phones are another amenity you won't find in the rooms. Instead, you're encouraged to use WhatsApp on your phone to contact the front desk. Eventually, guests will have access to an Other House-developed app to use for on-property requests, though it is not yet available to download.
Service is hit or miss
While Vanessa at the front desk was amazing and later became my go-to "House Jack" (what the property calls staff members who help with everything from check-in to concierge services to food and beverage orders), other property employees weren't nearly as helpful. I wasn't told many useful details about the property by another staff member when I checked in and heard conflicting information from other staffers.
That being said, those working in the bar were always friendly and accommodating. If only the same could be said about the restaurant staff, who were disorganized and overwhelmed during my stay. I found the lack of consistency with regard to the service to be bewildering, especially since the hotel had been open for nearly six months when I visited.
It wasn't until Vanessa told me I could contact the House Jacks by WhatsApp that I realized there was an easier way to get help or service when I needed it.
It's not ideal for remote work
Digital nomads may not be happy with the Club Originals flats, as they do not have desks or comfortable chairs to work in. The best space in my room to work at was the rounded dining table. However, it wasn't a very comfortable workspace, though I did like that the table had a flap you could lower for a better angle.
The rest of the property lacked a solid option for working extended periods of time, too. The Hogsmire atrium, part of the Private Club, didn't have any chairs ideal for working, offered only an outlet or two for plugging in devices and got noisy at times.
Similarly, the lobby didn't have any desks or tables large enough to comfortably sit at with your computer. The lobby's beautiful library space was relatively quiet, though, so I ended up working in there with my computer on my lap. Since another guest was in there using the only outlet for her laptop, I was banished back upstairs when my laptop battery began to drain.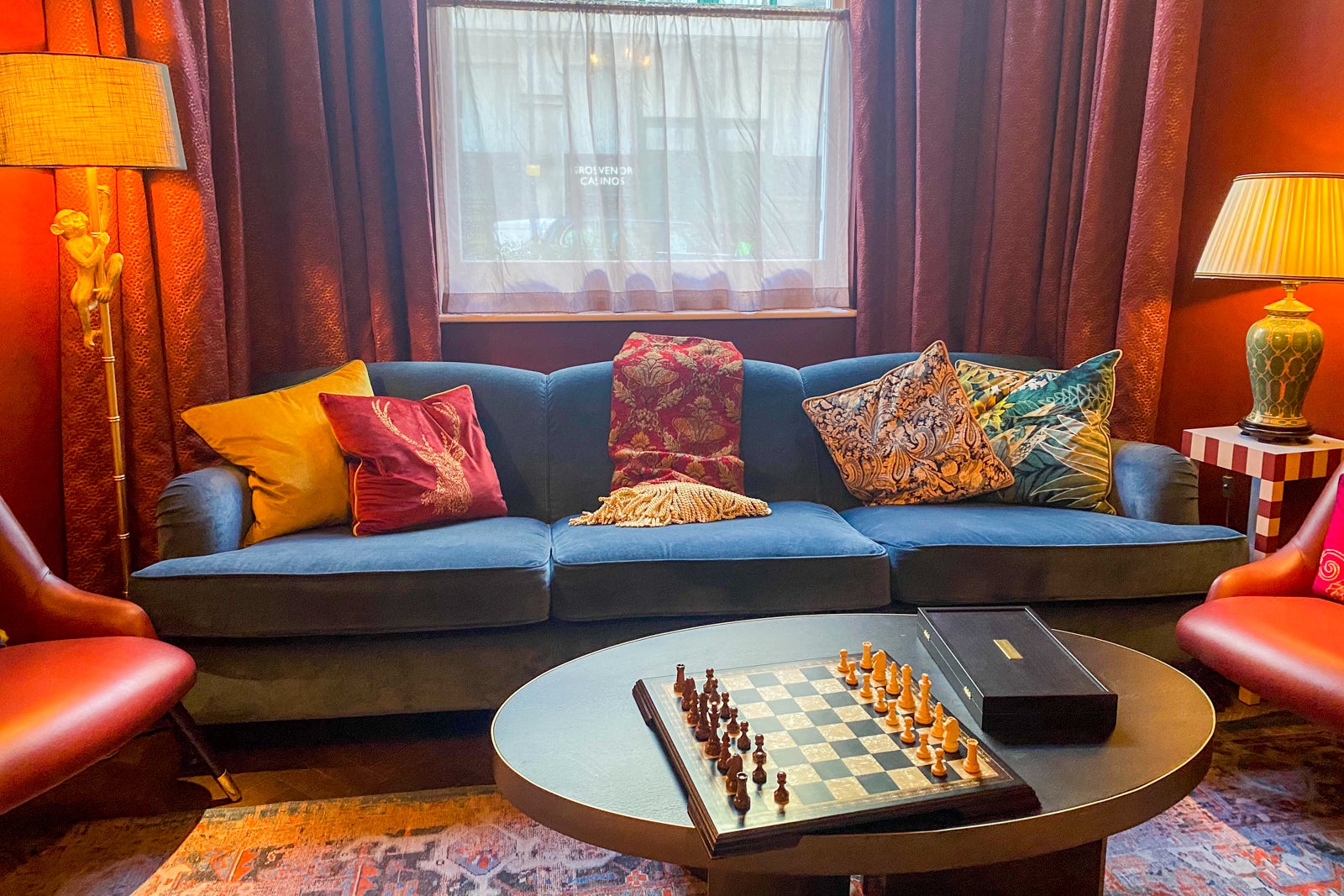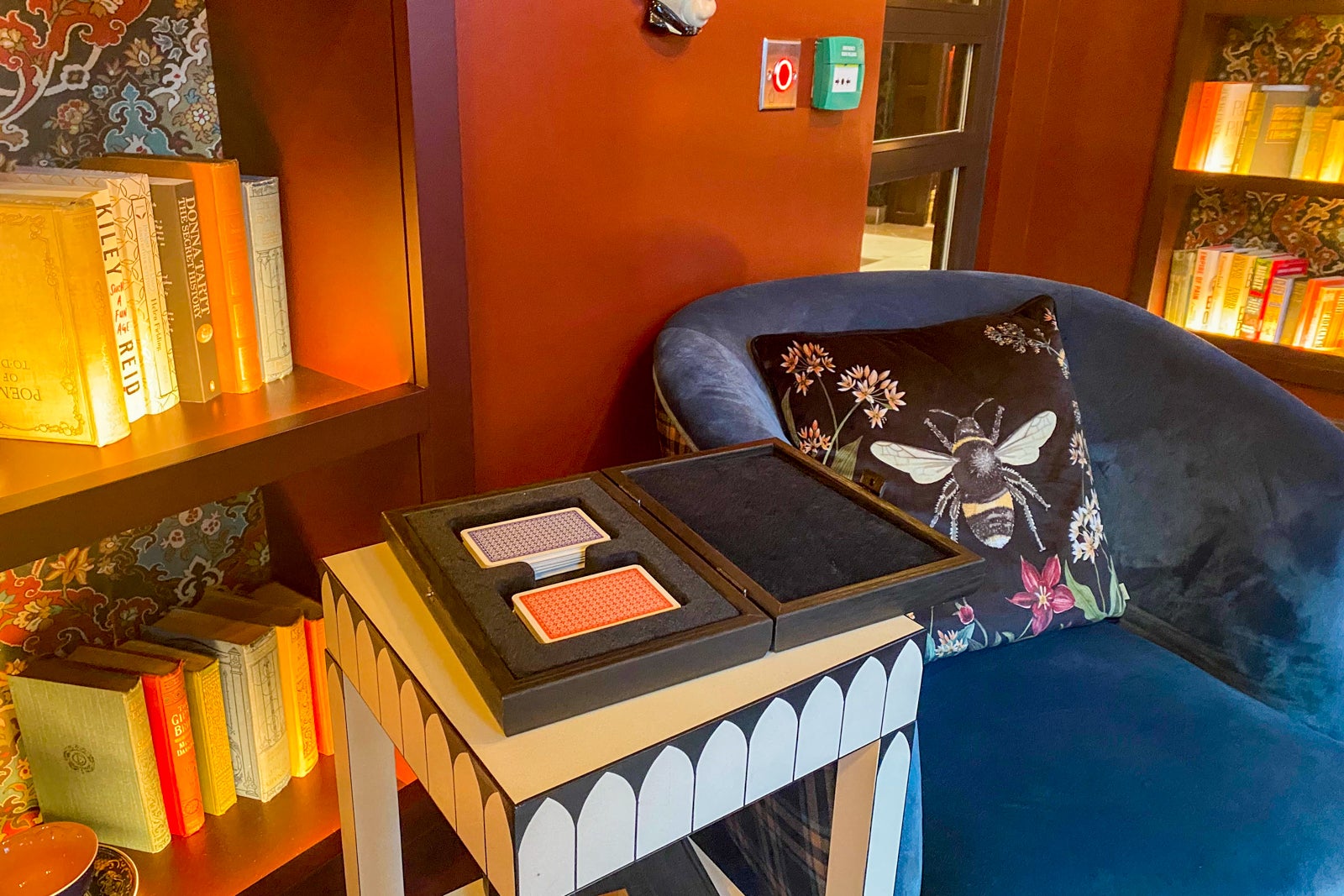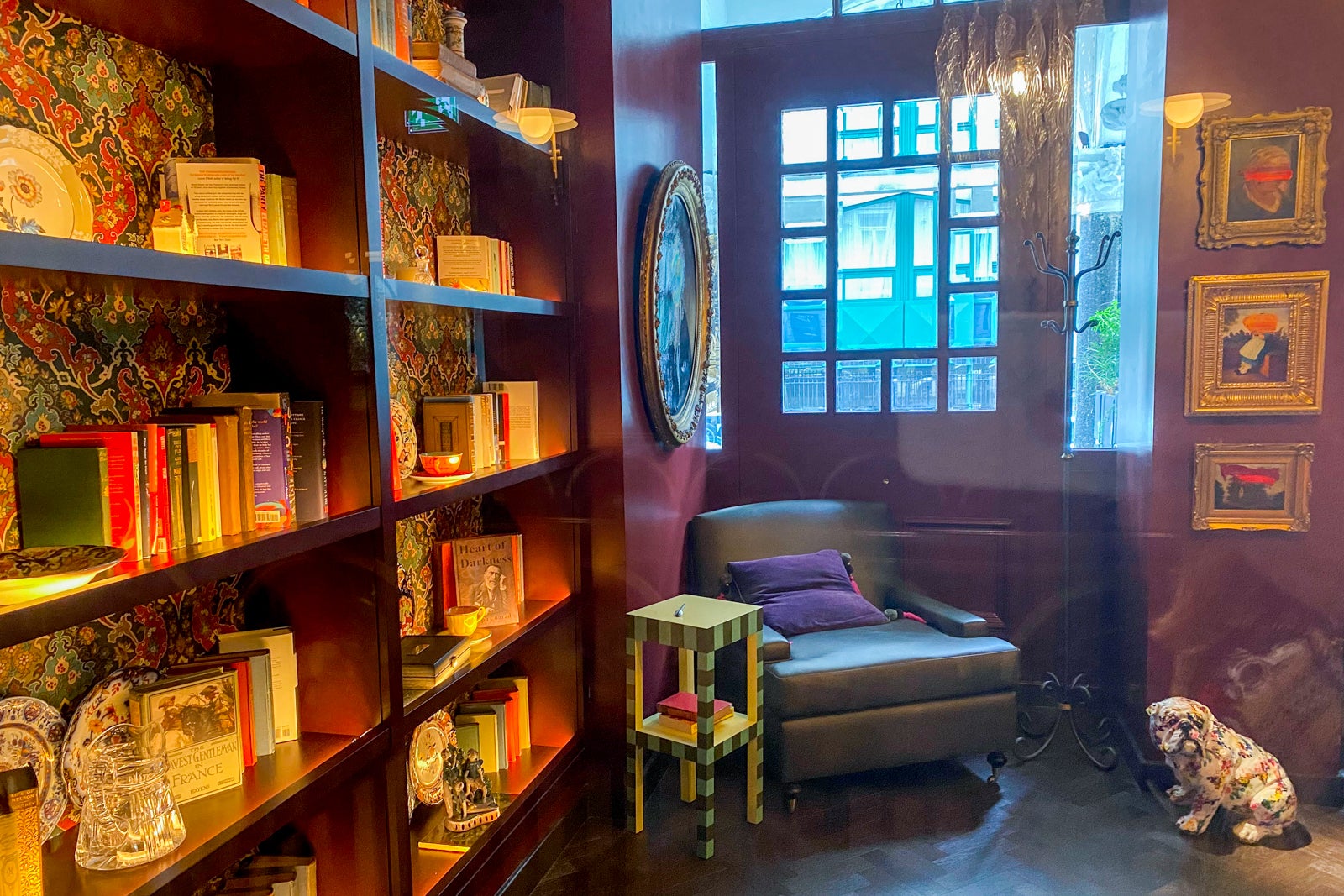 The Private Club concept is trendy and stylish
When I think of private member clubs, I always imagine them to be super chic — and this one is no different. It matches the style of the property, with a few distinct spaces.
The Other Space, the wellness-focused part of The Other House, features a spa and well-being area with treatment rooms, a gym and a small but inviting indoor pool.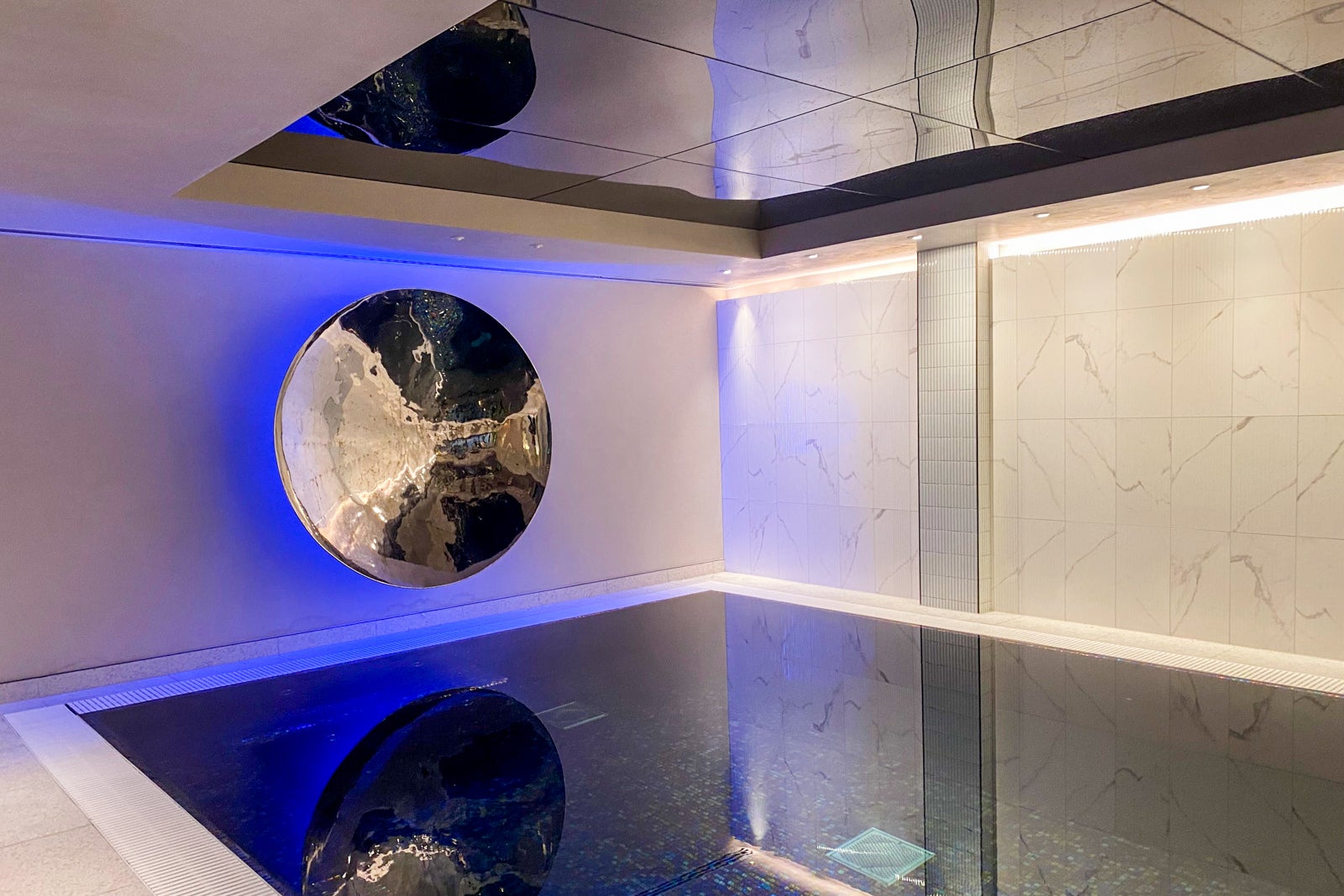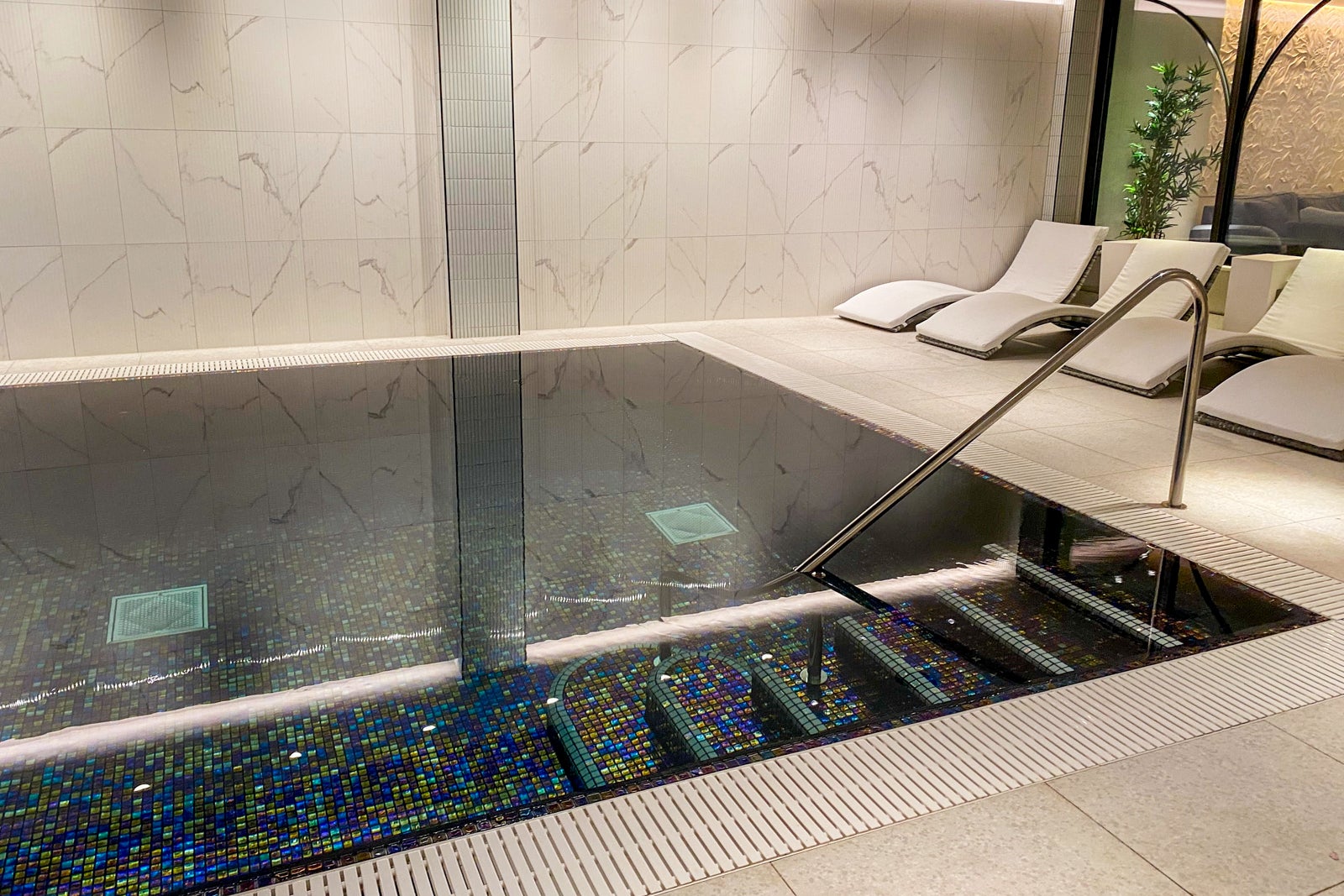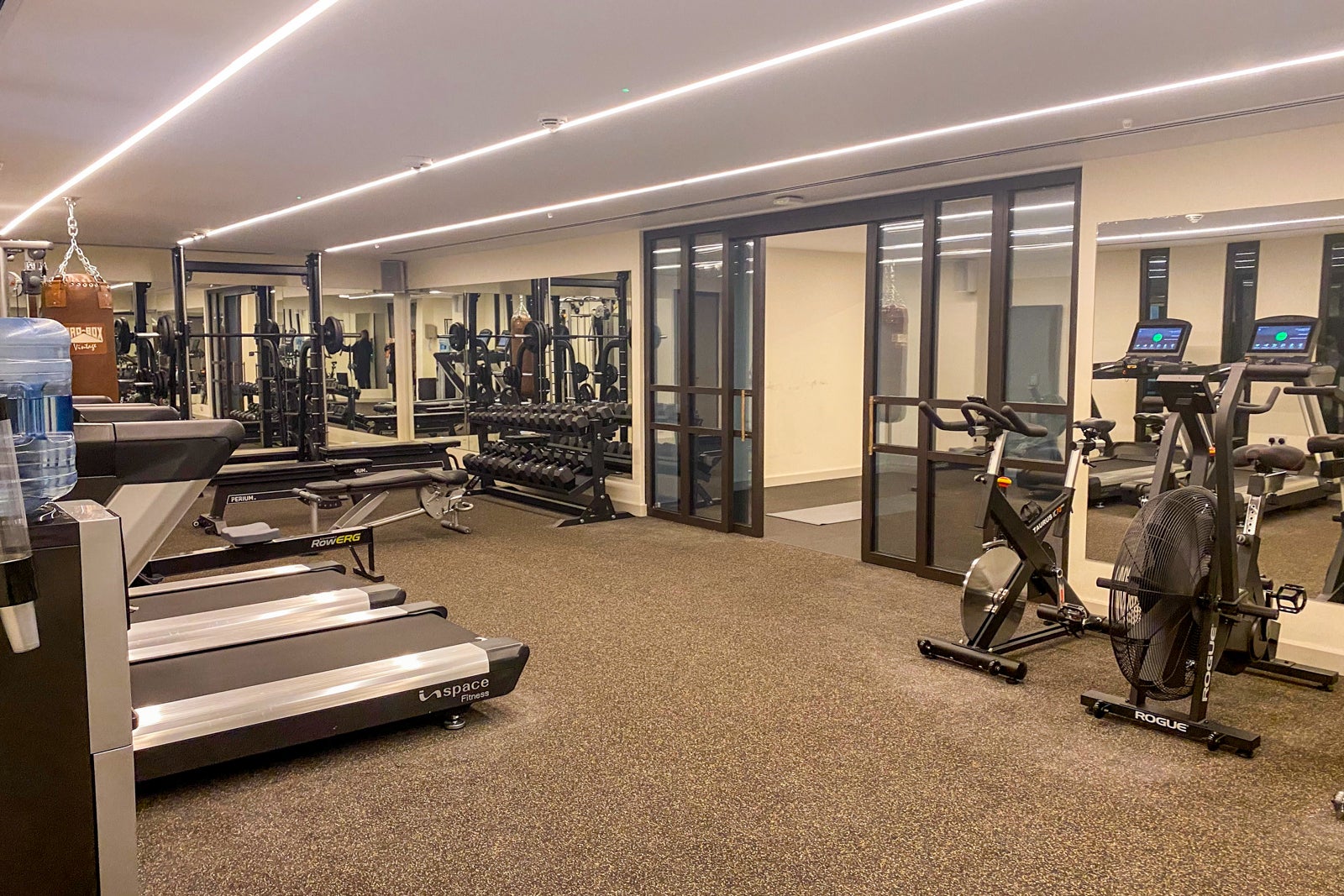 The Private Club also houses a screening room, the luminous Hogsmire atrium and a gorgeous, hidden speak-easy-style lounge and bar called The Keeping Room and The Den, where a fireplace, a piano and small private rooms are available.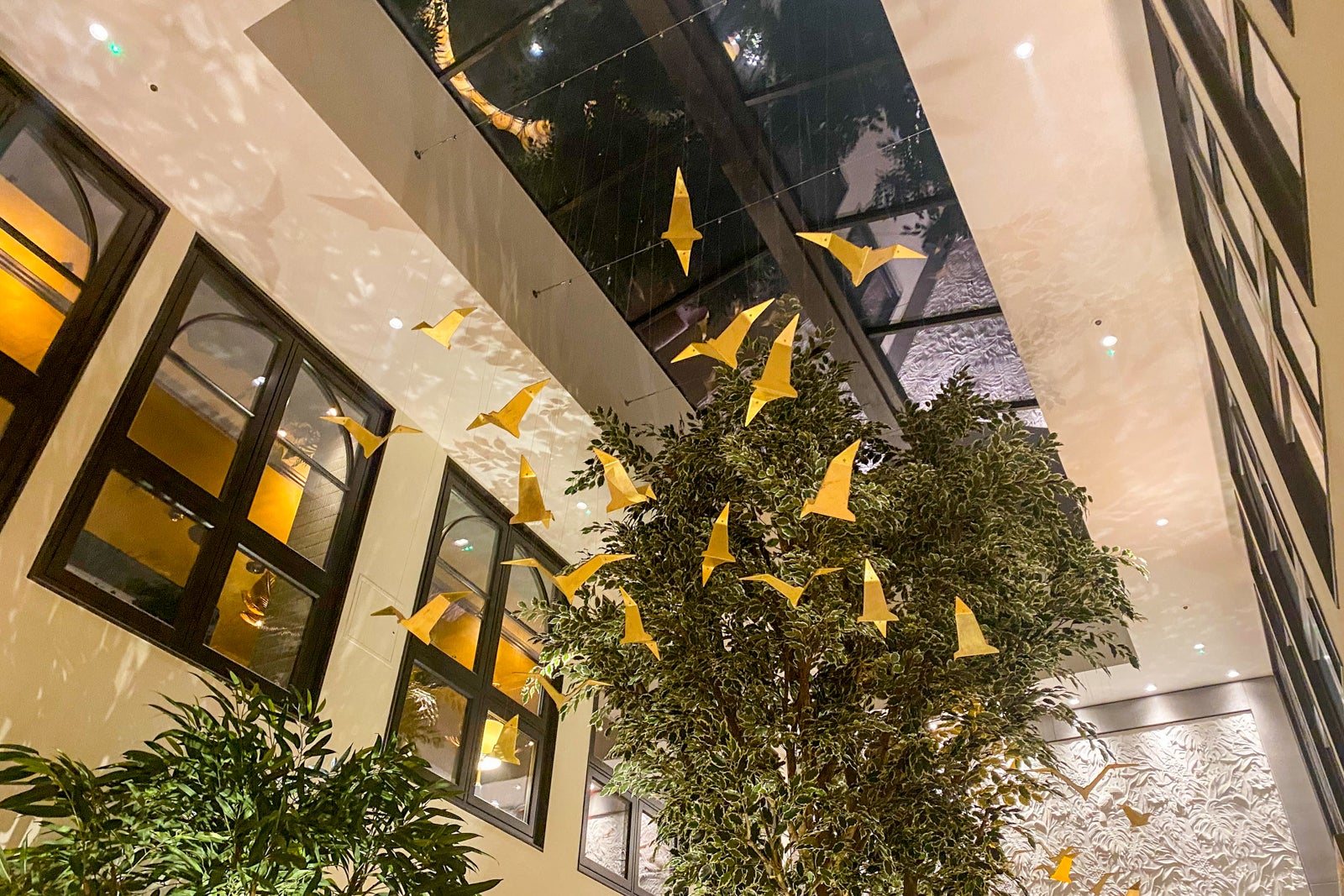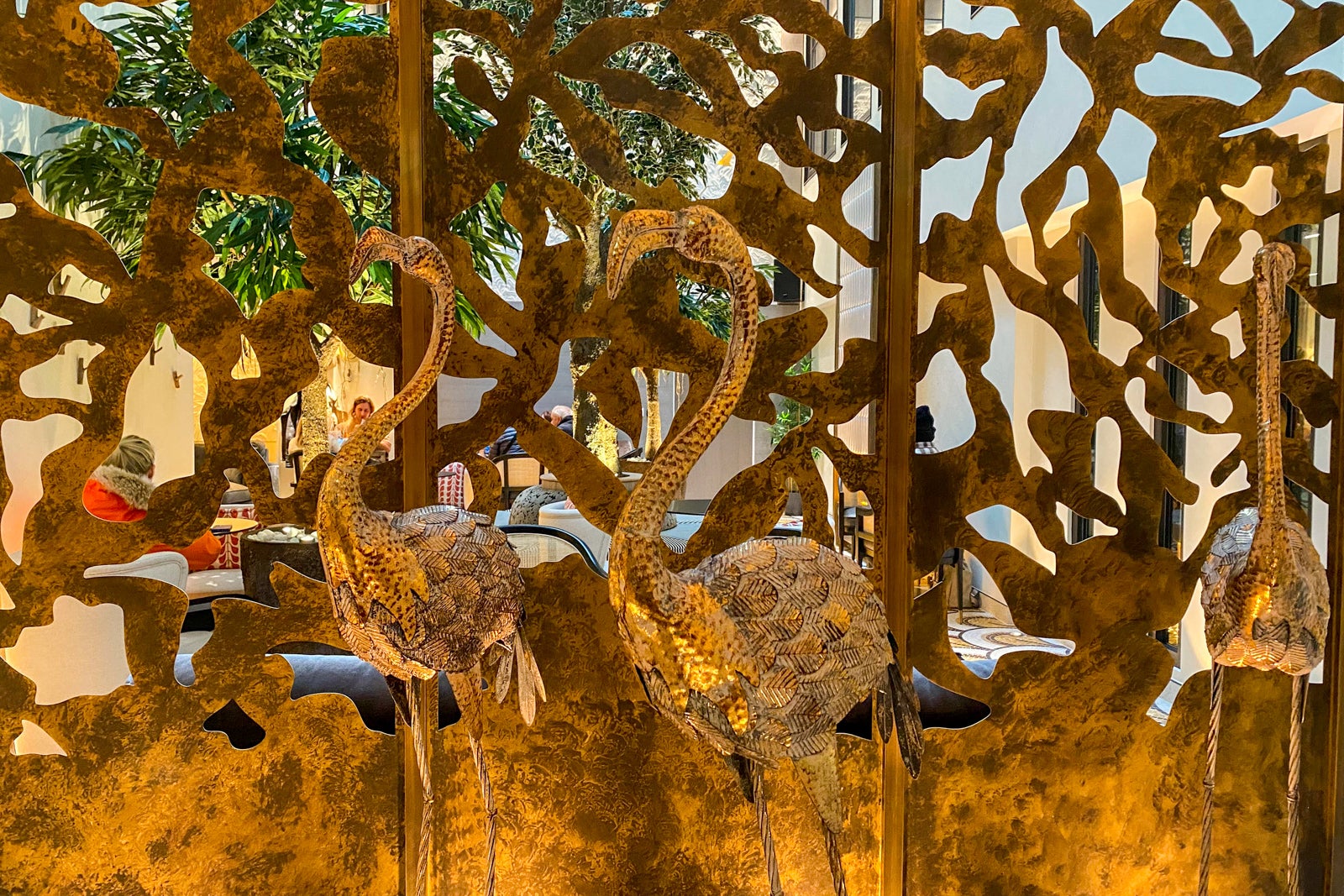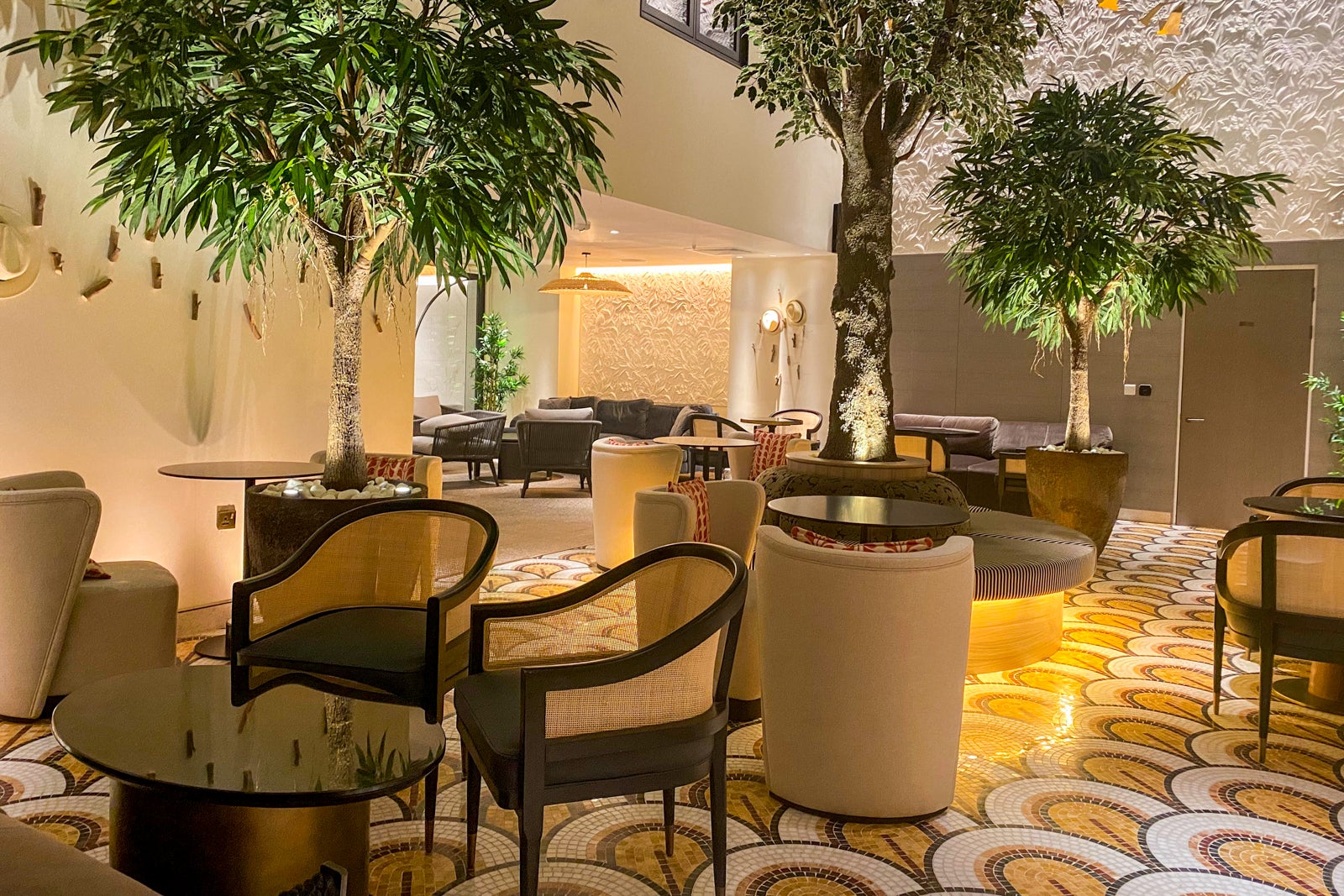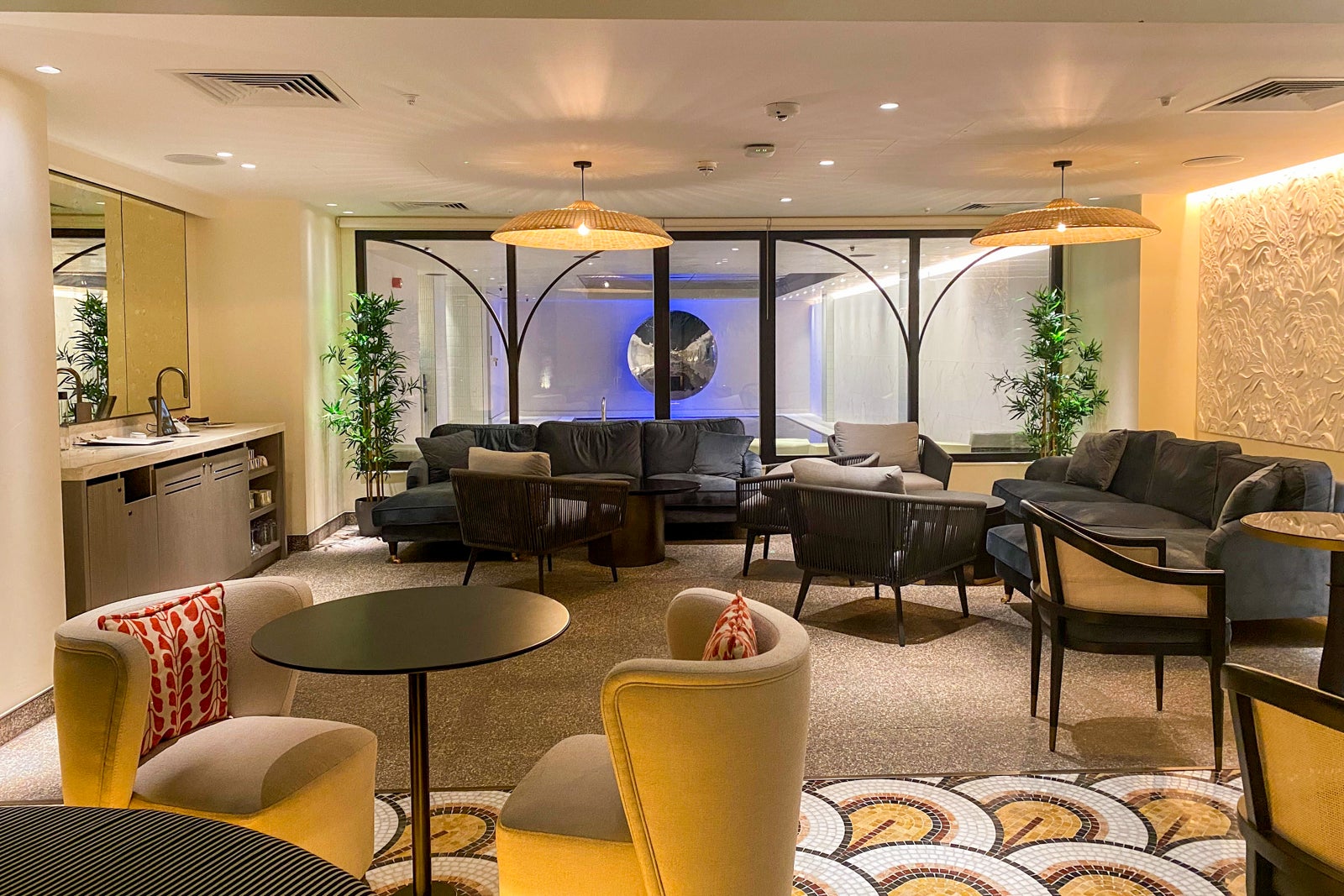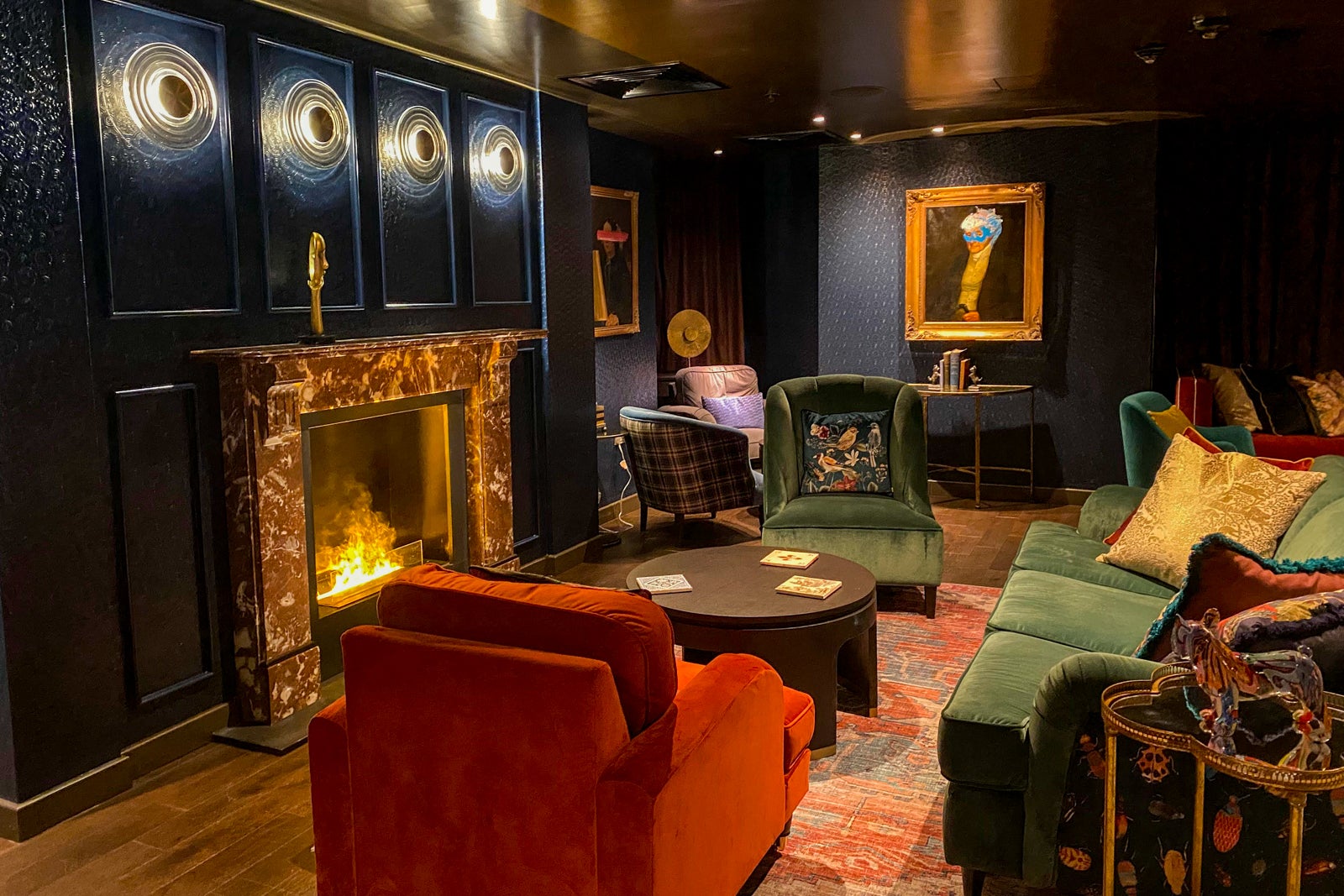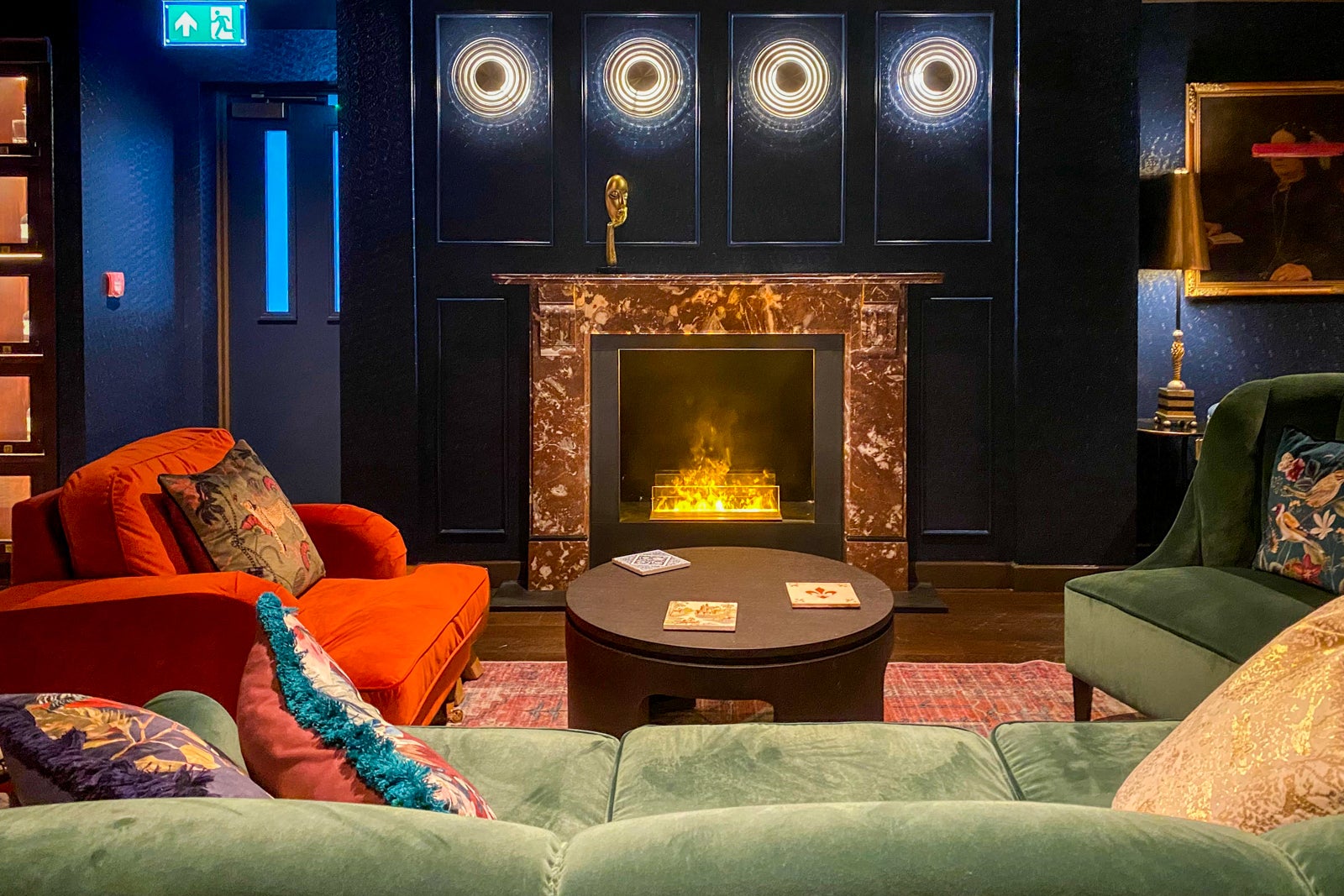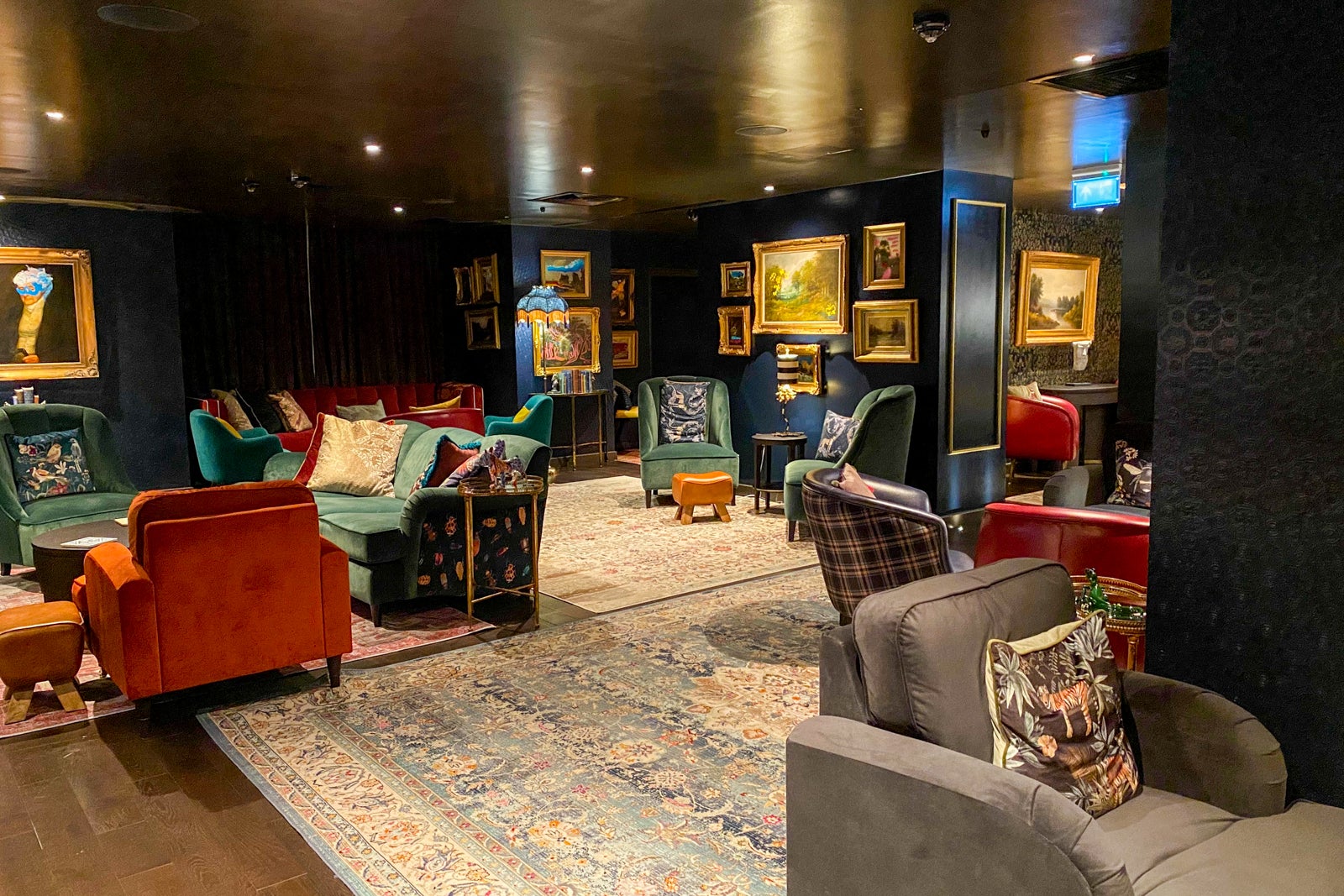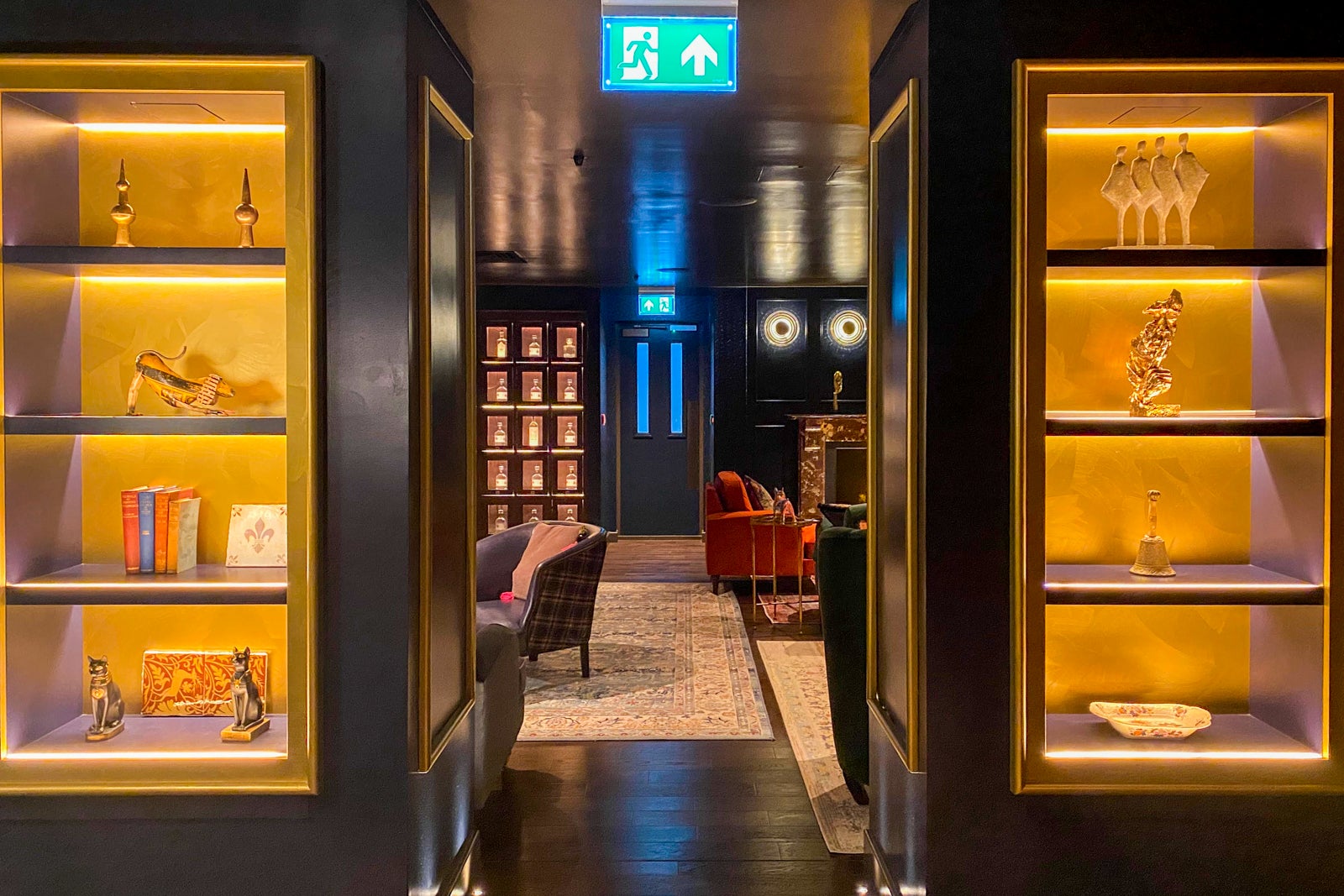 No area is off-limits to guests
One of the most coveted things about private clubs is that you have to be a member to enter. Luckily, that's not the case at The Other House. Like members, all guests can enter the property's Private Club spaces, so you'll feel even more like a VIP during your stay.
Some social spaces lack patrons
I was excited about the prospect of entering the Private Club, as I wondered what the vibe would be like. While the Hogsmire atrium was relatively full around 2 p.m., as the day progressed, there were only a few visitors sipping a coffee and catching up in the space. Later in the evening, it was completely empty.
For a change of scenery, I decided to head to The Den, hoping to find a lively happy hour scene with numerous guests enjoying cocktails and possibly someone playing a few lively tunes on the piano. When I made my grand entrance, though, there were just three gentlemen sipping whiskey and deep in conversation on the sofa by the fire. The odds that a riveting stranger would indulge me in a game of backgammon were slim to none.
I quickly found myself bored, so I ventured back upstairs to the lobby to wait for friends. Given the lackluster atmosphere downstairs, we instead decided to hang out at the upstairs Owl & Monkey bar, which had a dark, sexy vibe complete with many more customers and friendly staff. When I tried returning to The Den again at 9 p.m., it was completely empty.
So much for my exciting private club experience. Both times I visited, the staff was nowhere to be found.
I chalked up the lack of visitors in the Private Club to the fact that I visited on a Tuesday and this is a relatively new property. Since it had only opened six months prior to my visit, perhaps there weren't enough members to keep things hopping on a weekday.
Sustainability and accessibility are top priorities
As someone who aims to travel sustainably as much as possible, I was pleased to find a number of eco-friendly touches throughout my stay.
To start, The Other House offers refillable glass water bottles in rooms and on every table in its restaurant. Additionally, bath amenities are stored in larger shared bottles, and light housekeeping is only available upon request, a policy enforced for sustainability purposes, according to the staff. The Owl & Monkey bar and The Other Kitchen have a minimal waste policy in place, too, which includes using fruit peels as cocktail garnishes and locally sourced produce like British buckthorn instead of limes. The property also sourced as much of its furniture and decor from local British vendors and eco-friendly brands as possible.
I was also pleased to see that all the guest areas, including the dining and club spaces, are accessible, so those with disabilities can visit all of the on-site venues. Accessible rooms are available for booking as well.
A 2nd location is opening soon
While the South Kensington location is currently The Other House's only outpost, the brand is set to grow, as another property is set to open in London's shopping- and entertainment-centric Covent Garden district in 2024.
Additionally, The Other House hopes to add more London locations. Assuming all goes according to plan, the brand is also aiming to open outposts in New York City in the future.
The food and drinks are tasty but limited at times
Breakfast and lunch are available at The Other Kitchen, the property's restaurant.
The breakfast options include various yogurts and baked goods, a couple of breakfast sandwiches, cereal bowls, juices, smoothies, tea and coffee. There's also a full breakfast platter for 25 British pounds (about $31), which comes with a selection of the rest of the menu's offerings, should you want to sample a bit of everything.
The food was fresh and delicious — I ordered piping hot poached eggs on toast that I washed down with a cup of coffee. However, the service was slow and lacking, with the waitstaff seeming disorganized at times.
Similarly, the lunch menu was small but comprehensive, featuring a few salads, the same breakfast sandwiches, scones in a couple of flavors, some small plates and a soup of the day. I found the lentil soup for 4.25 pounds (about $5) warming and flavorful on a typically gray, rainy British day.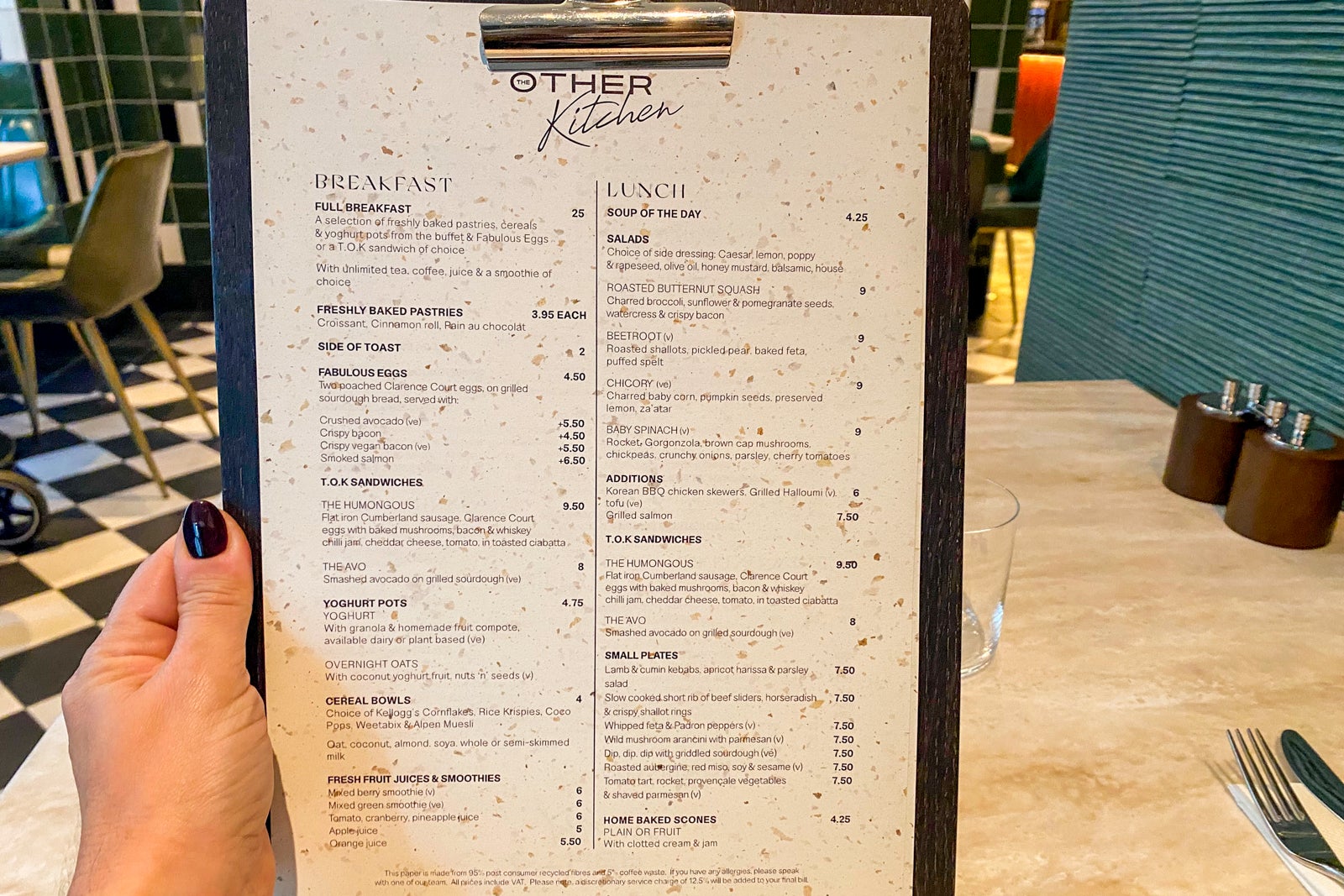 Much to my disappointment, though, The Other Kitchen does not serve dinner. The upstairs Owl & Monkey bar and the downstairs Private Club spaces offer light bites and drinks later in the day and into the evening, but they aren't enough to replace a full meal.
Still, I decided to try the Owl & Monkey's short rib sliders, which I thoroughly enjoyed. The meat was tender and delicious, and the accompanying cocktails I ordered hit the spot, too. Had the portions been larger, I wouldn't have felt the need to venture off-site for dinner.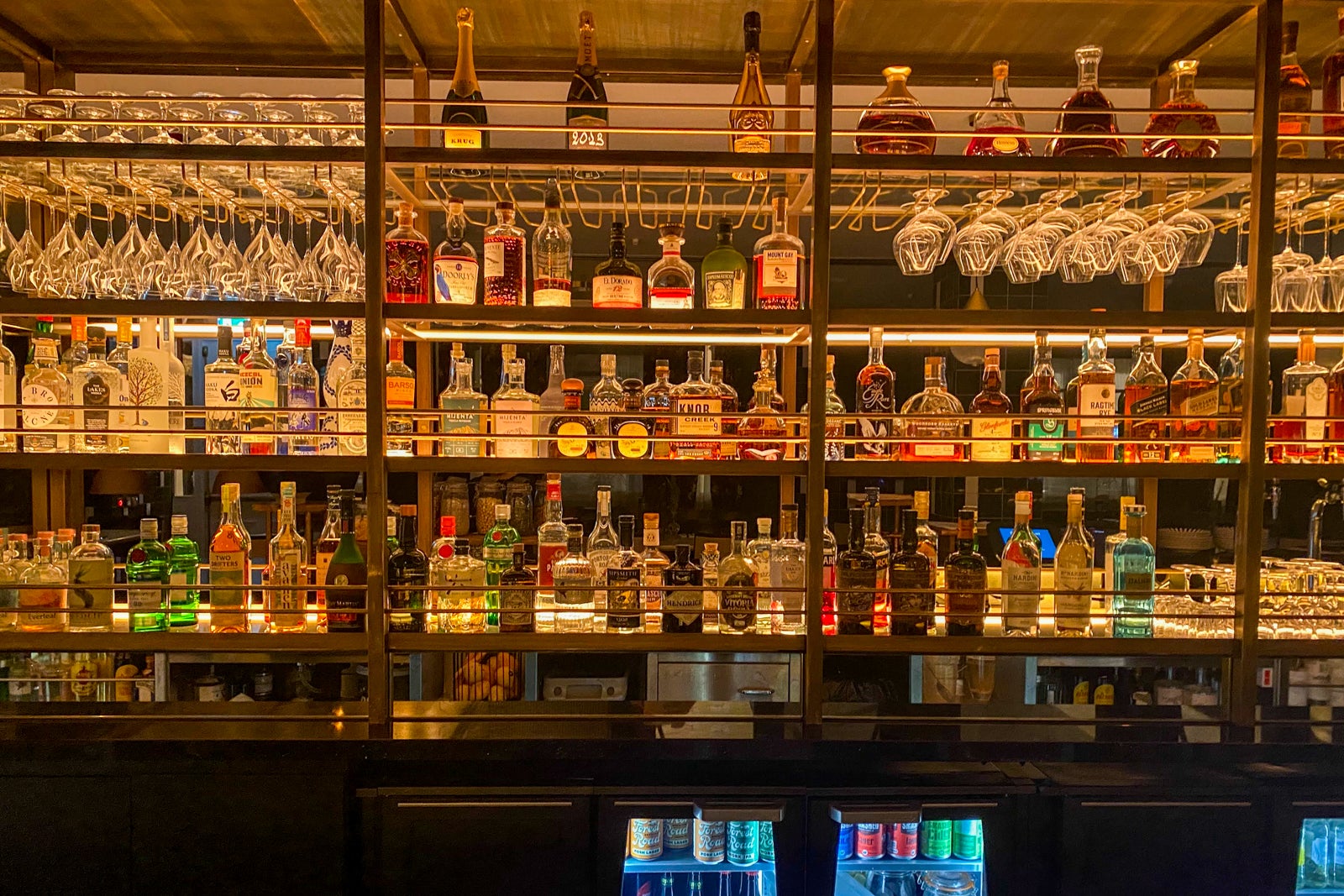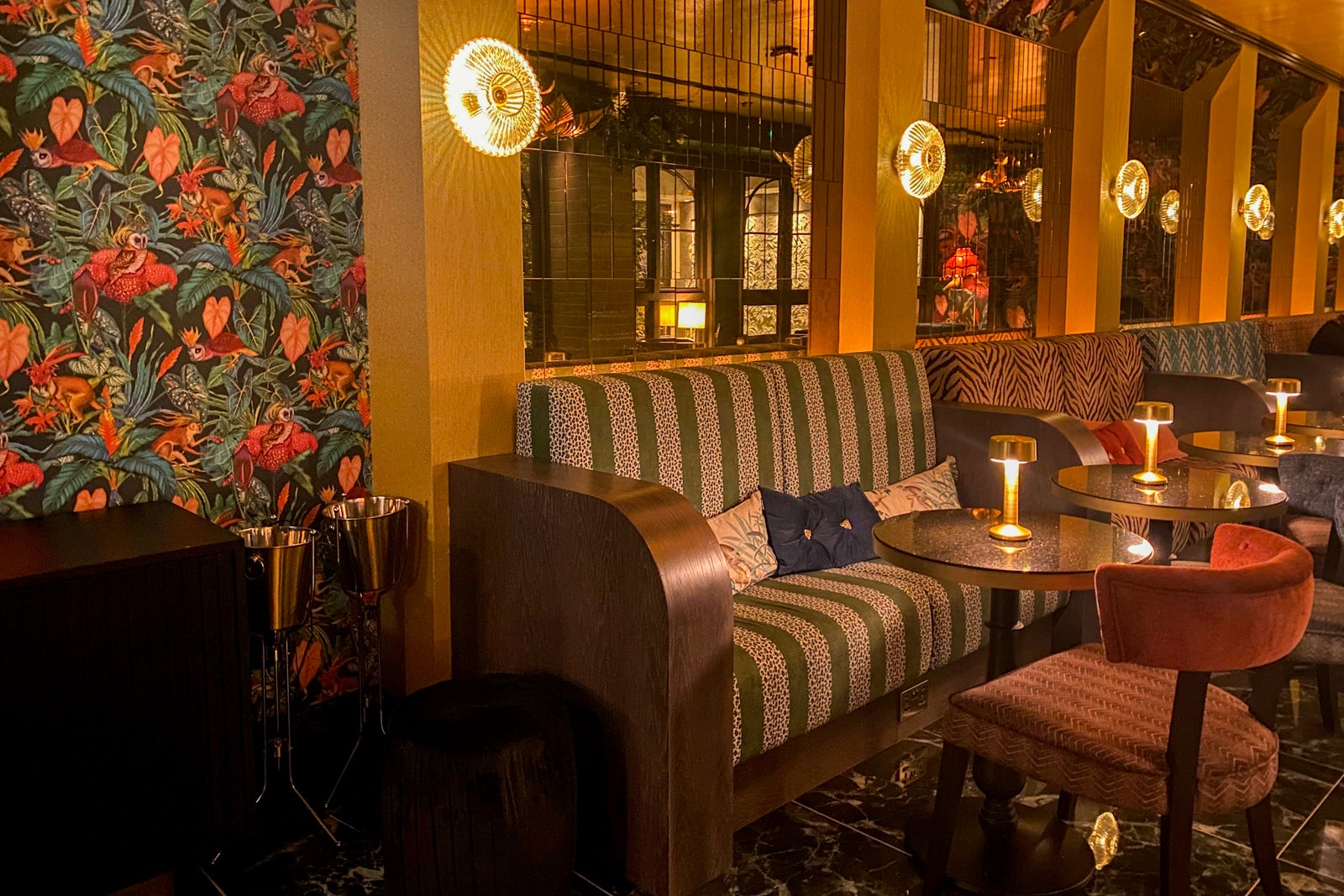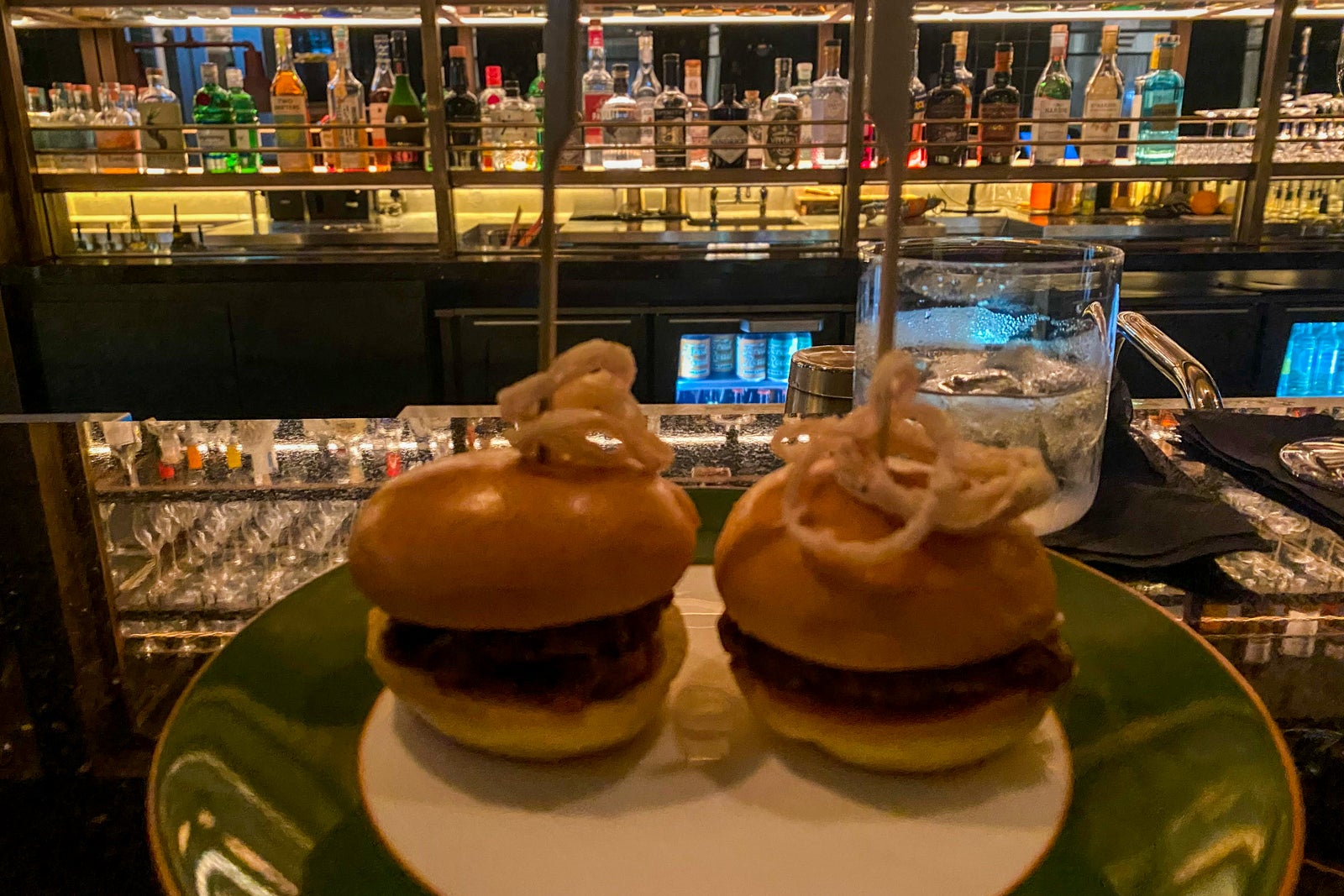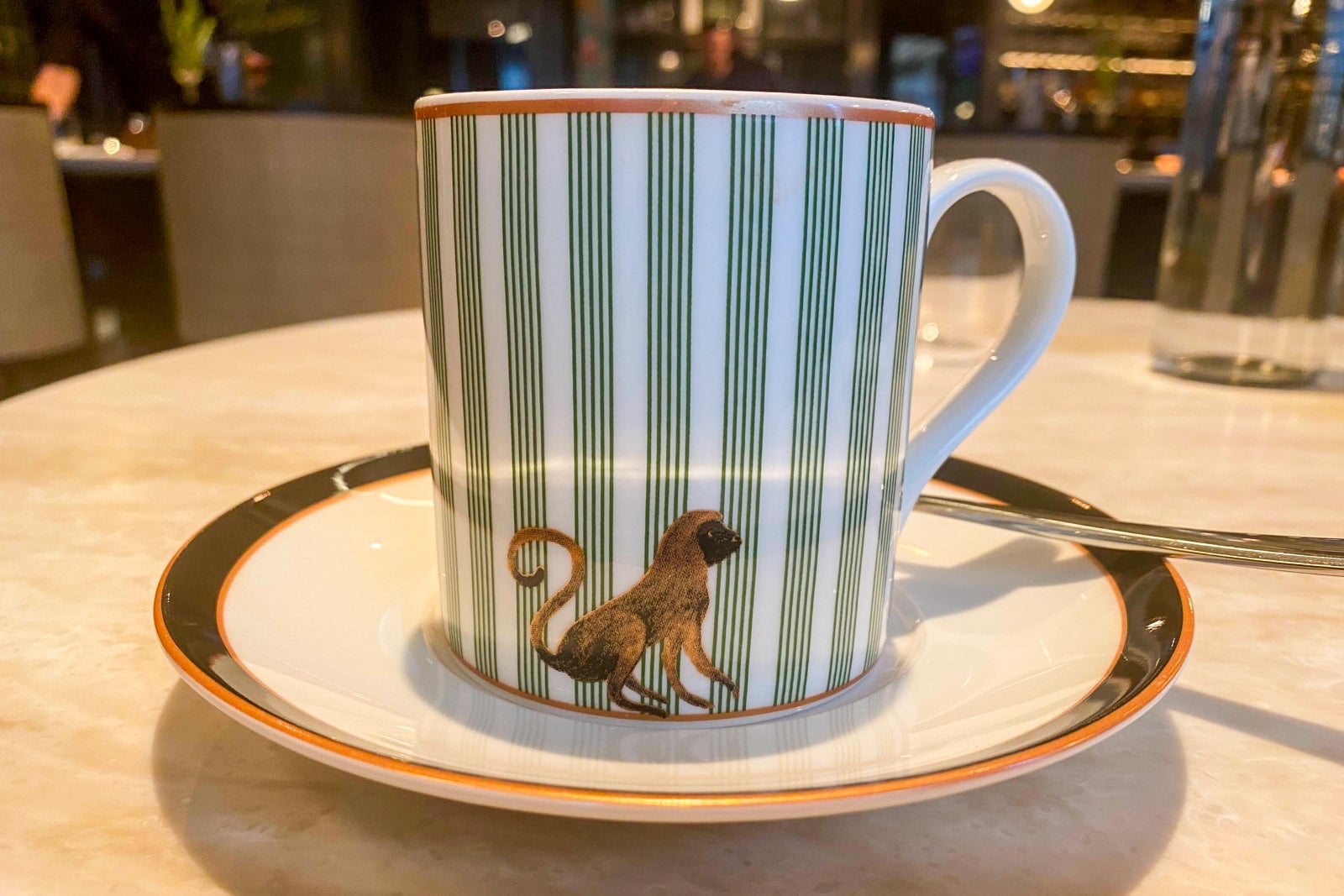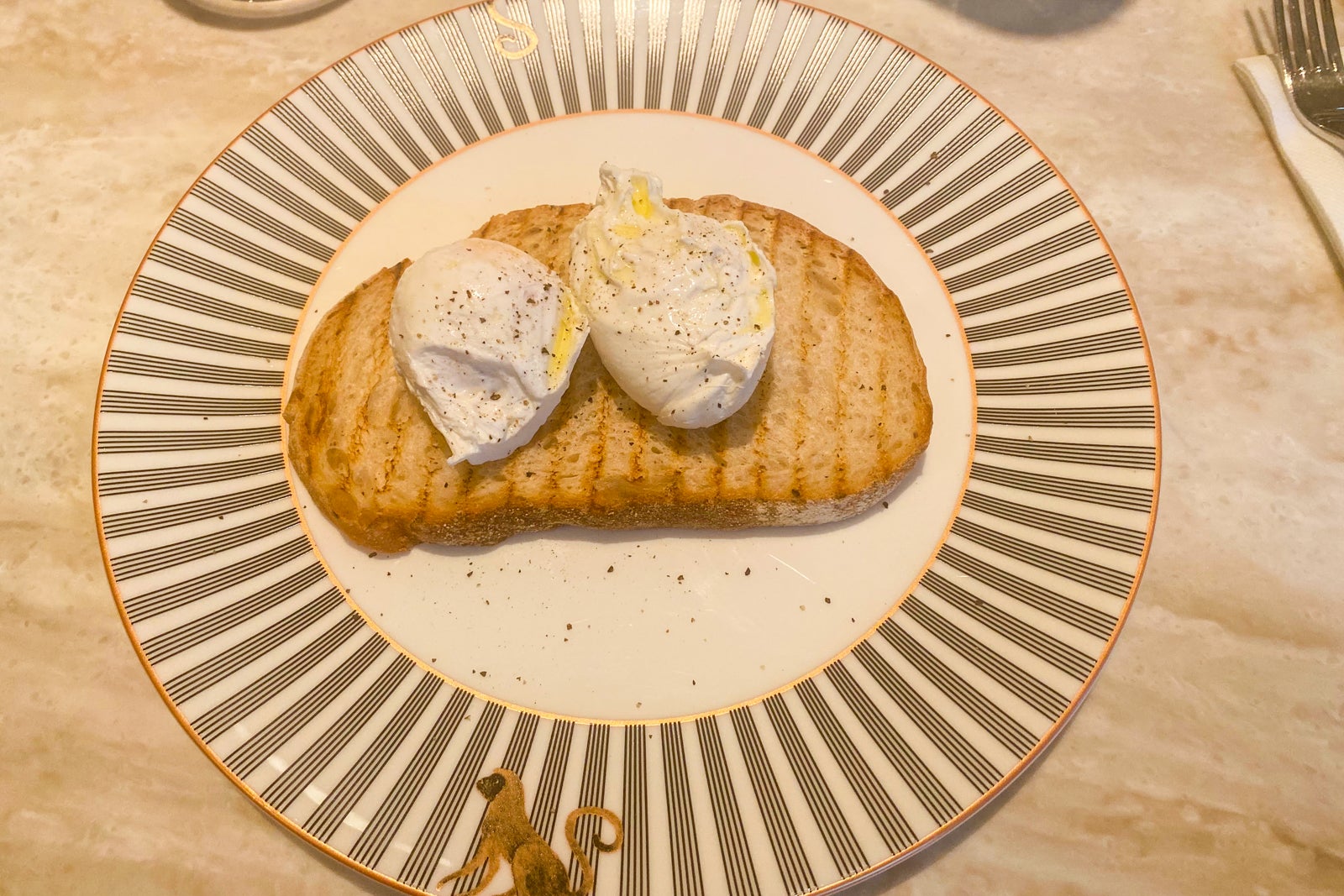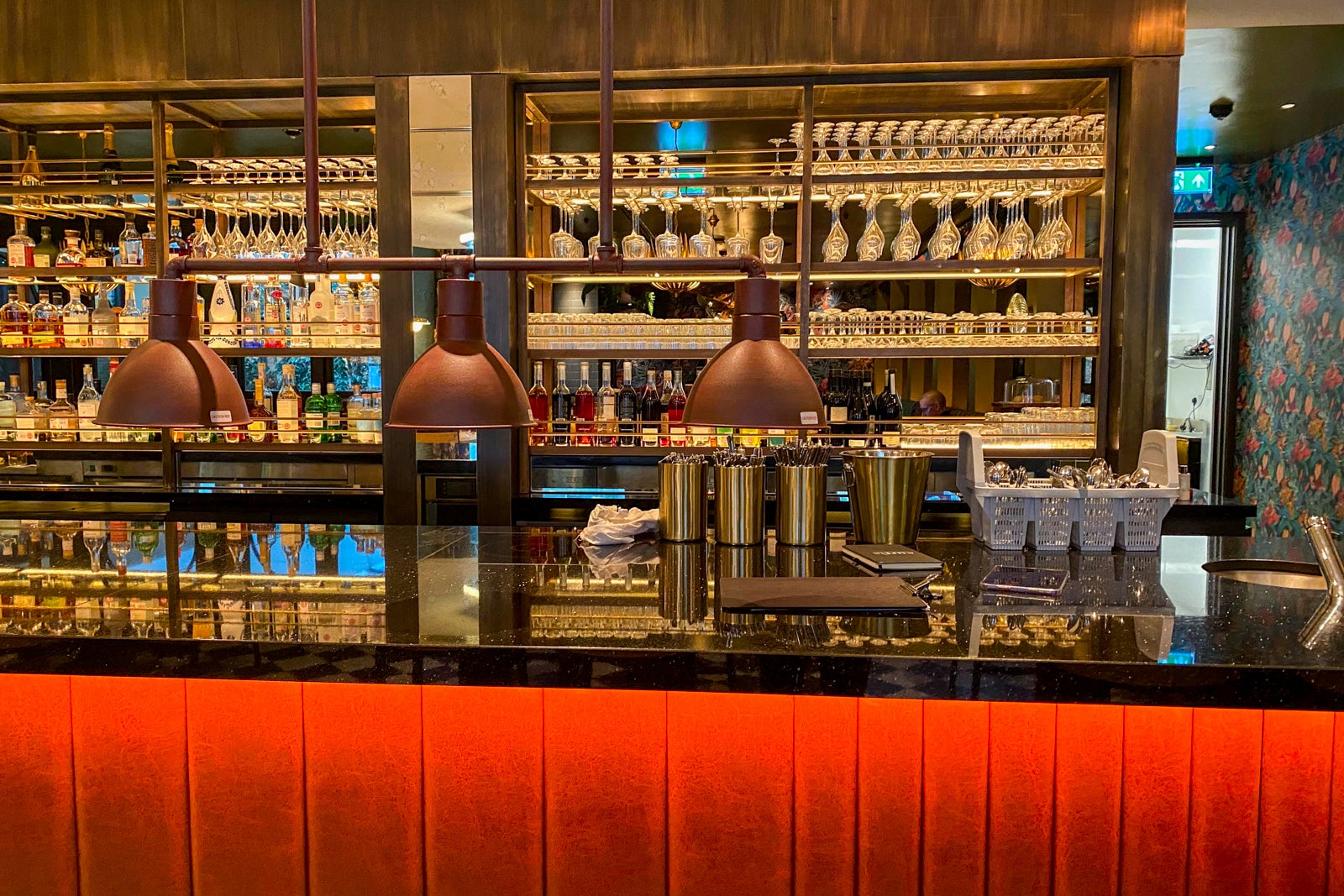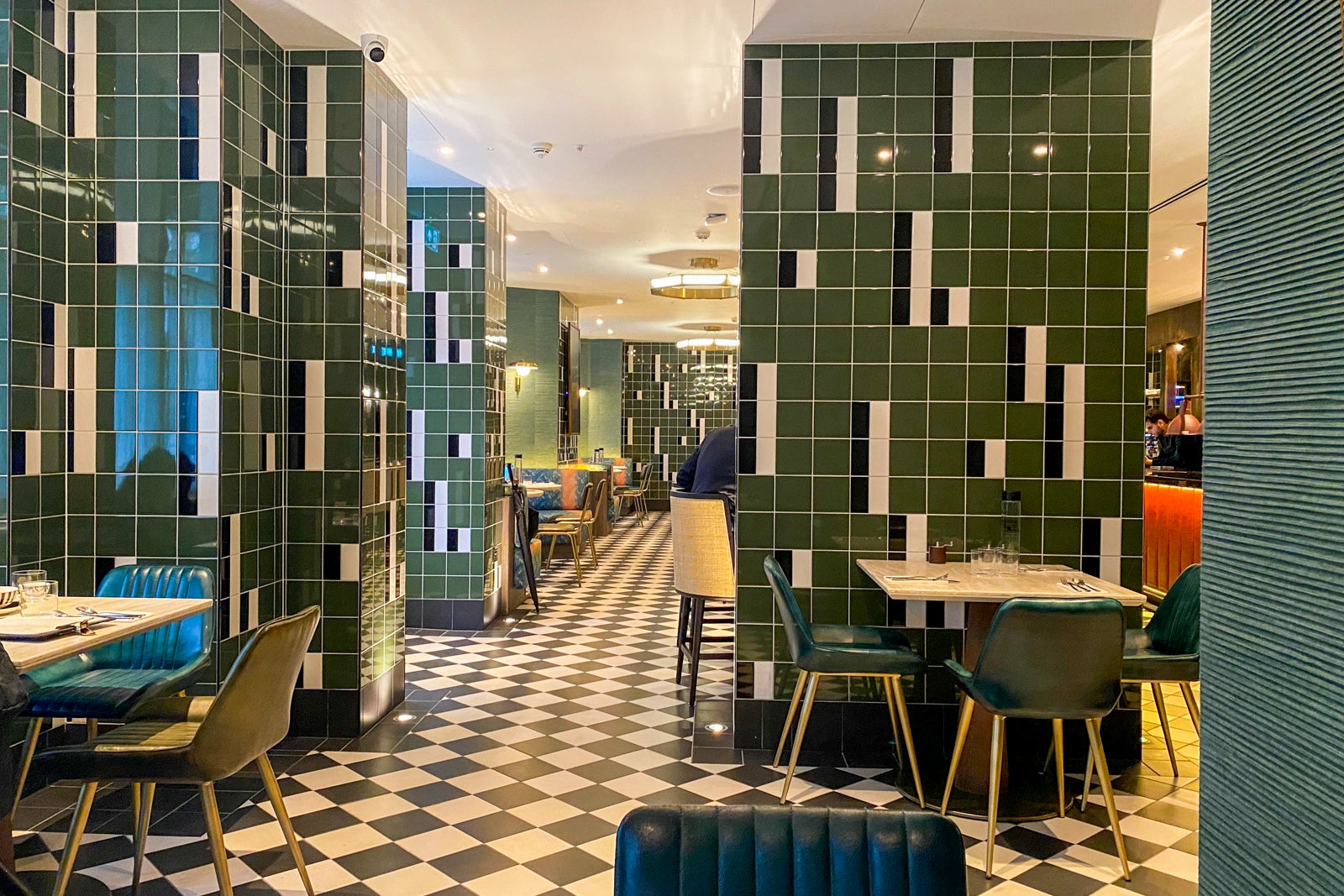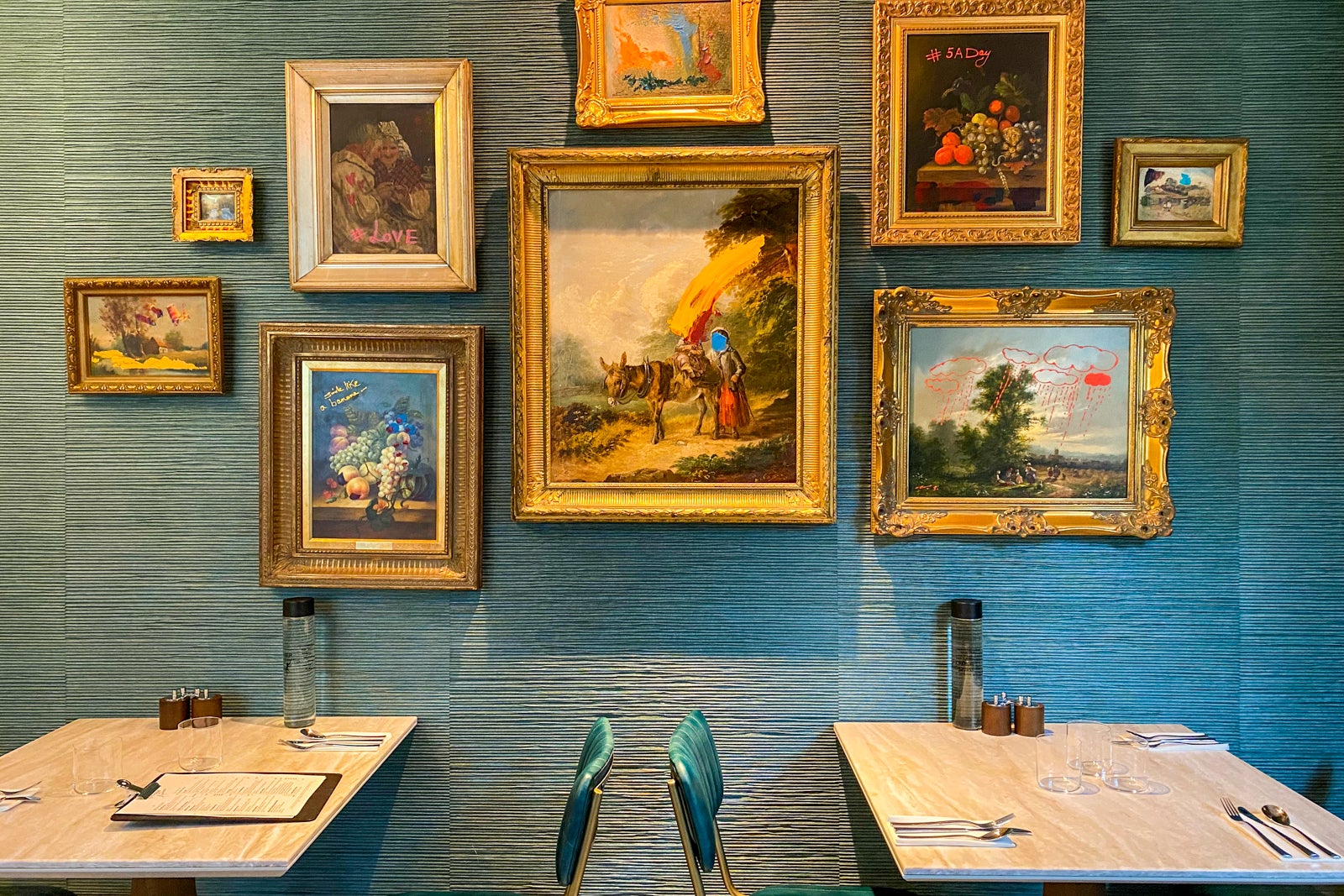 Prices are reasonable
For my two-night stay at The Other House, I spent 350 pounds (about $429) per night. Prices were in line with traditional hotels in the central London area during my November dates.
If you'd rather opt for a club membership, which grants access to all the club spaces and a full calendar of membership events, know that obtaining it will likely be easier to do here than at other private club venues. There are no limits to who can join based on profession or status, though the brand does look for members who care about social impact. Membership starts at 1,500 pounds (about $1,841) per year, with a one-off membership fee of 350 pounds (about $429).
It's got a ways to go to compete with Soho House
While The Other House certainly has the potential to excel in the private club world thanks to its beautiful decor and friendly (though not always efficient) staff, there are a few kinks to iron out before it can fully match up to a private members club and hotel as expansive as one like Soho House.
I've been to London's Soho House on a Tuesday night, and it was crowded, hip and fun. Right now, The Other House doesn't appear to have enough members to offer a similar vibe in its Private Club on weekdays. Additionally, little details like a lack of information about opening hours and how to order drinks in The Den are doing the Private Club a disservice, as they're keeping more people from venturing into the space instead of lingering in the Owl & Monkey bar upstairs.
However, if the property can fix these small issues and possibly expand its culinary options to include more substantial fare at dinner, it'd likely be more of a competitor to Soho House. Just be sure to leave your work at home, as The Other House is a better fit for leisure stays than it is for a business trip.