Passports are your key to the world, allowing you to cross borders, explore new places and experience different cultures. They are also a pain in the you-know-what to renew.
I recently renewed my passport for the first time, and it was quite a tumultuous experience. When I applied in late January, the online renewal portal through MyTravelGov was open, so I decided to take my chances and renew my passport that way.
I figured that after the first rounds of online renewals last year, the kinks would have been ironed out. Boy, was I wrong. I ended up getting my passport a mere 10 days before international travel.
I will caveat my experience with this: I had a very tight window to renew. My passport wouldn't technically expire until January 2024, but I planned an international trip with family in August 2023. So, I needed to have more than six months until my passport expired. I could've renewed over the summer, but I was worried about a rumored government shutdown in June or shortly after.
I had a trip planned April 2, so I had to renew sometime before that. However, I couldn't renew before Jan. 23 because you can't renew more than a year before a passport expires. That left me with just about nine weeks to get my passport renewed before my trip at the beginning of April.
These are the five things I learned when I renewed my passport for the first time and some tips to make your experience easier than mine.
Allow for lots of breathing room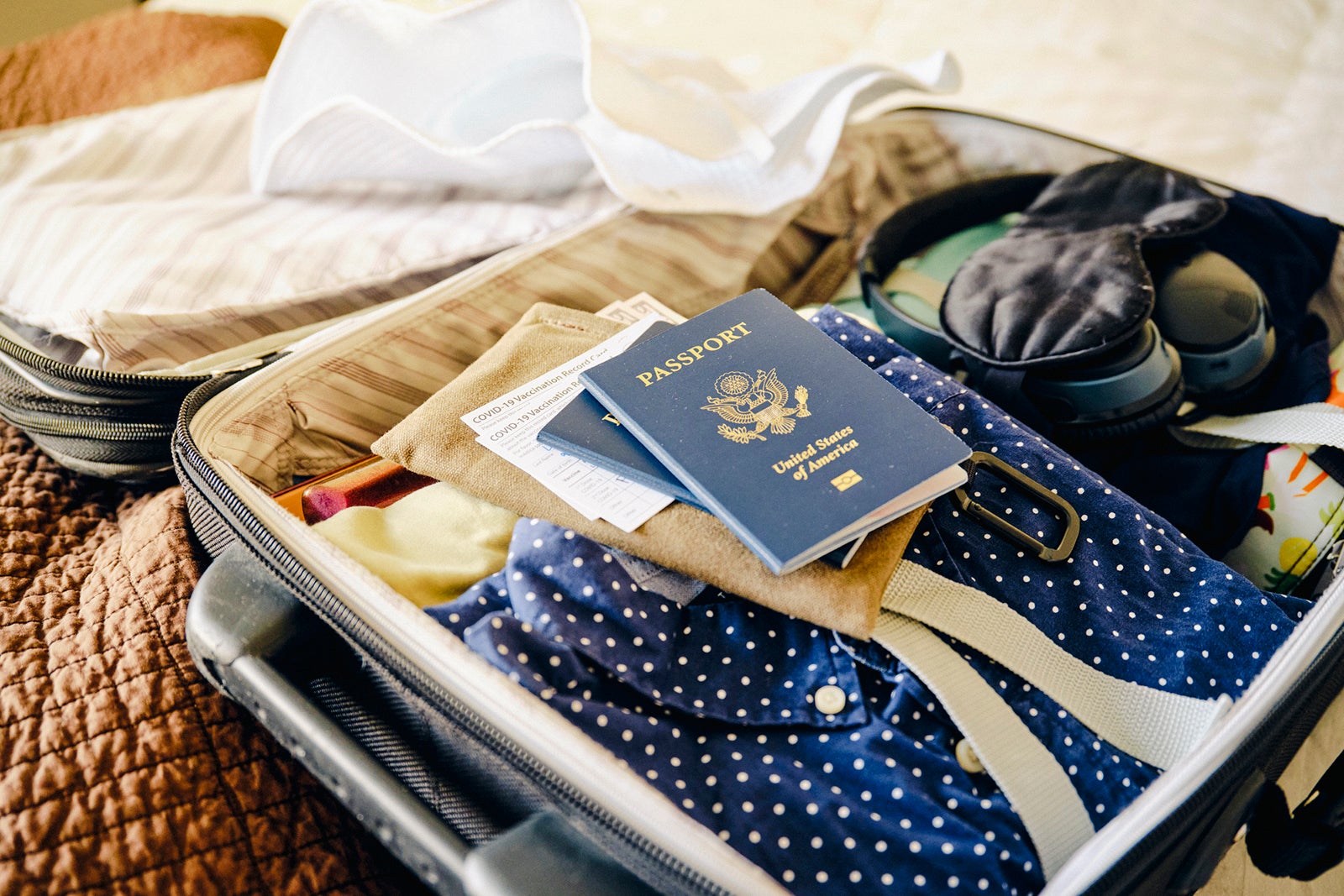 Going into this experience, I definitely underestimated how long it would take to get my passport renewed. When I submitted it on Jan. 29 I got an email that it was received on the same day. So, I naively figured it would take the expected three-to-five-week period for my passport to arrive. But as days turned into weeks and weeks and weeks, I became less confident.
A coworker submitted his on Jan. 25, so I figured we were in the same cycle. However, I became worried when he mentioned that his application status switched to "in process" just four hours after he submitted his application. We even went so far as to compare the numbers of our applications. Mine hovered at "received" almost the entire time until it suddenly switched to "in process" on March 21.
I recommend giving yourself at least 12 weeks before international travel, if not 15. At the time of writing this, the U.S. Department of State is quoting 10 to 13 weeks for routine renewal and seven to nine for expedited renewal. The State Department also recommends renewing passports "well ahead of any planned international travel, even if it still has a few months validity left on it," according to its website. Remember that some destinations require you to have a valid passport for at least six months after your travel dates.
Note: There are also passport agencies and centers that can process the application almost immediately, but it's extremely difficult to get an appointment. I tried calling numerous times to schedule one, and sometimes the phones weren't even connected. Also, you must have imminent travel within two weeks to even get a shot at an appointment.
When in doubt, expedite. Always.
My saving grace in this whole mess was that I expedited from the get-go, and I paid for two-day shipping. I didn't mention earlier that I was scheduled to move out of my New York City apartment on March 27 and was then traveling for work right after. The pressure was on.
If you're unsure about whether the routine processing will get your passport to you in time for your vacation, I highly recommend expediting it. It will cost an extra $60, but in my opinion, it's worth it. If you're even more concerned about your timing, I also suggest tacking on the two-day shipping. This will cost you roughly another $20, but again, I was pressed for time. On top of the base fare for renewal ($130), I paid an additional $80, which brought my total to $210 for my renewal.
While I know this isn't an option for every traveler, it isn't something I would have done if my window for renewal this year wasn't so tight. If I didn't have pending travel and a tricky expiration timeframe, I wouldn't have paid the extra $80.
Reach out to your local representative
As my application sat in the purgatory that is the "received" status, I decided to reach out to my elected official. I thought the least they could do was contact the State Department for me since, ultimately, that's part of the job. Congressman Jerry Nadler was one of my elected officials, so I went to his website and filled out a casework request for my passport.
On March 20, a representative at his office informed me by email that the State Department was "having issues due to the volume of renewal applications they received through the new online portal."
She explained that previously, the office could reach out to the passport agency location to request immediate processing, regardless of the applicant's travel date. "However, the online renewals are so backed up that the Dept. of State is currently only accepting congressional inquiries on cases with confirmed travel within 2 weeks," she wrote.
I confirmed to her that my travel was within two weeks and provided my flight number. She further requested an electronic privacy release form and my flight itinerary, which I sent (although she later responded that my release form never went through). It turned out that my application status changed from "received" to "in process" earlier that morning, but I still provided the information in case it was further delayed. My passport was shipped the following day, on March 22.
Although it seems like my passport changed to "in process" right around the time the caseworker contacted me, I think it was a coincidence. Despite this, I still recommend contacting a local elected official to aid you in your renewal efforts because she was extremely helpful.
Maybe opt for mail-in renewal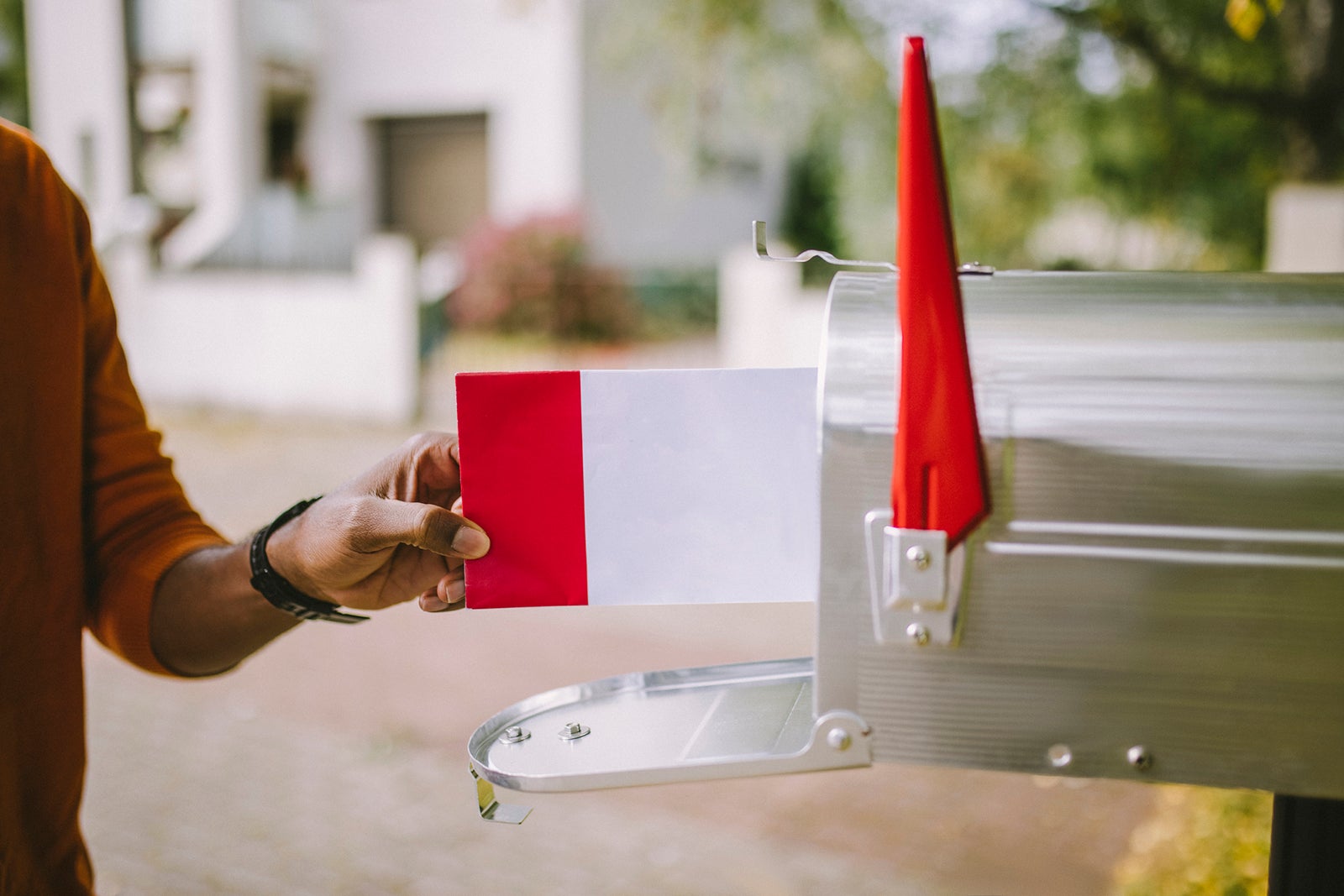 As the State Department streamlines the process of online renewals, it might be better to stick to mail renewal. This might even be the only option available to you, as the State Department paused online renewals on March 8. "During our limited release, over 500,000 customers volunteered to submit their applications online and test our system," the website states. "We look forward to launching the enhanced application in a full, nationwide release later this year."
Even though the online renewal option will be available later this year, I think it might be wise to stick with mail-in renewal until the department smooths out the process. Also, the website I used to renew online was extremely temperamental, and I was only able to get to my application status every so often. The site often crashed, which was an issue my coworker also had.
Expect delays
Unfortunately, it seems like passport renewals are delayed no matter which route you take. Demand is high, and backlogs are imminent. This delayed service is expected, following confirmation to TPG in March and reflecting the agency's upcoming busy season with summer travel. Demand for passports has soared, with 30% to 40% more requests than at the same time last year, according to U.S. Secretary of State Antony Blinken.
Plan ahead and make sure you submit you application well before upcoming travel. Don't plan nonrefundable travel if you are hovering around a passport expiration/delayed passport renewal. Or, buy travel insurance, just in case.
Bottom line
This was a stressful experience, but it helped that I was on top of the process and exhausted many avenues to speed up my renewal. I had a unique timeframe to get my new passport, so I got lucky when it finally arrived before my international travel. Expect it to take a while, especially over the summer, as demand for passports increases. Stay patient and remain calm. Now I return to my motto: Have passport. Will travel.
Additional reporting by Caroline Tanner.
Related reading: