I come from a long line of cruisers and water lovers — my grandfather was an avid cruise enthusiast, and every room in his house was covered with pictures of my grandparents' adventures. He introduced me to the world of cruising when I was in high school, and it's safe to say I've never looked back.
After more than 10 cruises throughout the Caribbean, Europe and Alaska, as well as a career in the Navy, my love for the water has become a significant part of my life. Here, I'll take what I learned from those experiences and share several tips for booking your first cruise that every new sailor should take to heart.
For cruise news, reviews and tips, sign up for TPG's cruise newsletter.
Understand the modern cruising experience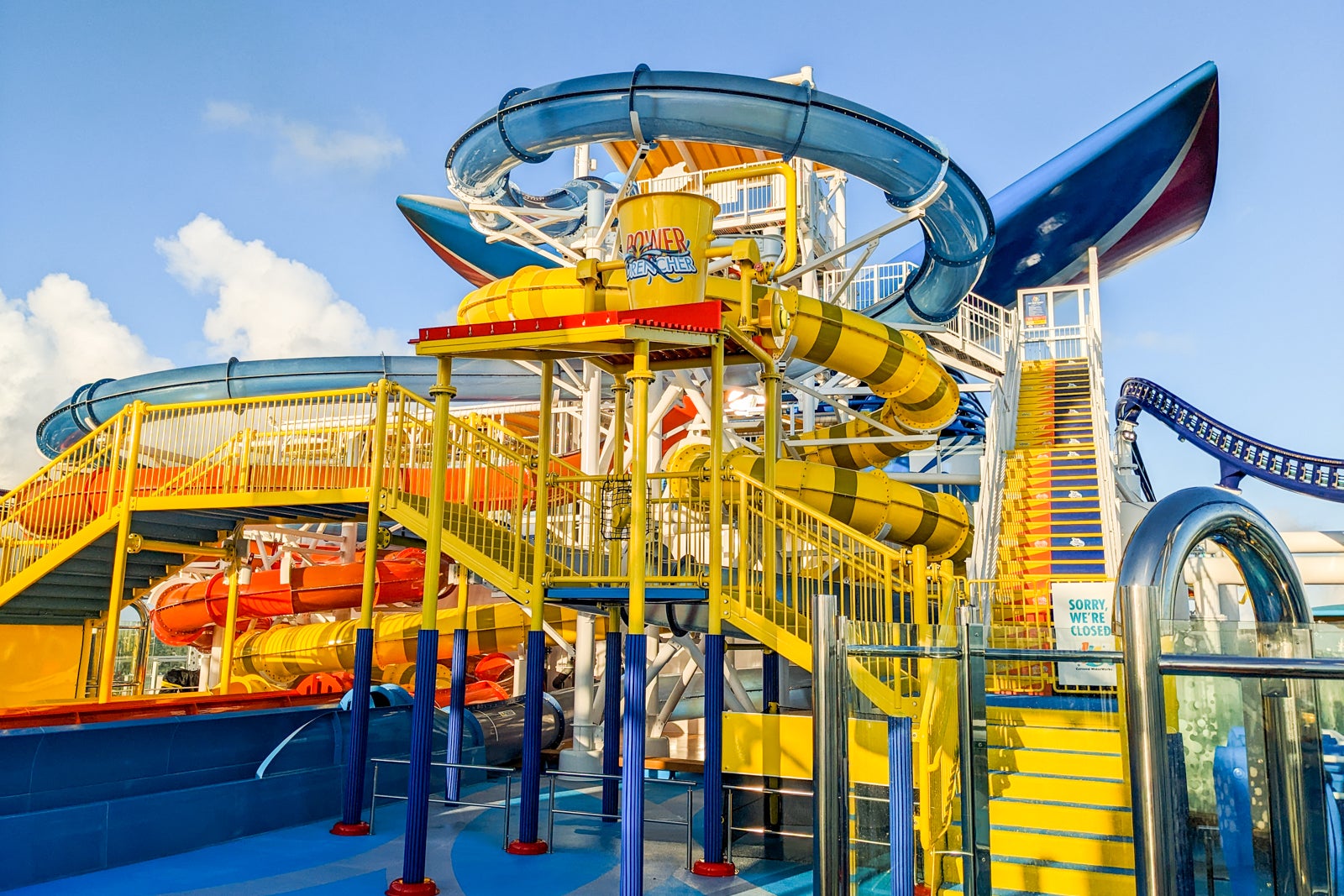 Most people who are initially against the idea of a cruise vacation have one of a few objections: They have no desire for a scheduled vacation, are perhaps a bit nervous about heading out to sea or are just picturing the dining room of a senior citizens' home with a mediocre jazz band playing in the background.
The reality of today's cruise experience is quite a different story. Norwegian Cruise Line's slogan is "Freestyle Cruising," and most major cruise lines have as many activities and dining options as you could ever hope to find on a single ship. You can do — or not do — as little or as much as you want.
For dining, you can eat at a plethora of onboard restaurants, in your room, at the buffet or in the dining room. You don't have to sit at a formal dinner with strangers if you don't want to, though this has always been a blast for me as the cruise line does a good job matching people for table sittings.
Related: The ultimate guide to cruise ship food and dining
While there have been some notable exceptions to the rule, cruises generally make for safe vacations, as they have the most qualified officers and crews at sea on board to ensure your safety. Modern ship designs have wonderful safety features and retractable stabilizers to minimize port and starboard rocking, while Azipod propulsion now makes even the largest ships able to turn on a dime.
Onboard entertainment has taken a noticeable step forward, too, even since I began cruising. While magicians, comedians and musical reviews are still in the picture — and quite enjoyable — you can now bowl, ice skate, ride bumper cars, go zip lining, take cooking or dance lessons, learn computer programs, ride wild water coasters, see an onboard production of a Broadway show and enjoy top-of-the-line spa treatments along with many other intriguing experiences.
Add in a few extra perks, such as visiting several new countries or ports while never having to repack your suitcase, and you have a week of as much (or as little) excitement and fun as possible anywhere.
Related: The 10 wildest attractions you'll find on a cruise ship
Choose an itinerary that works for you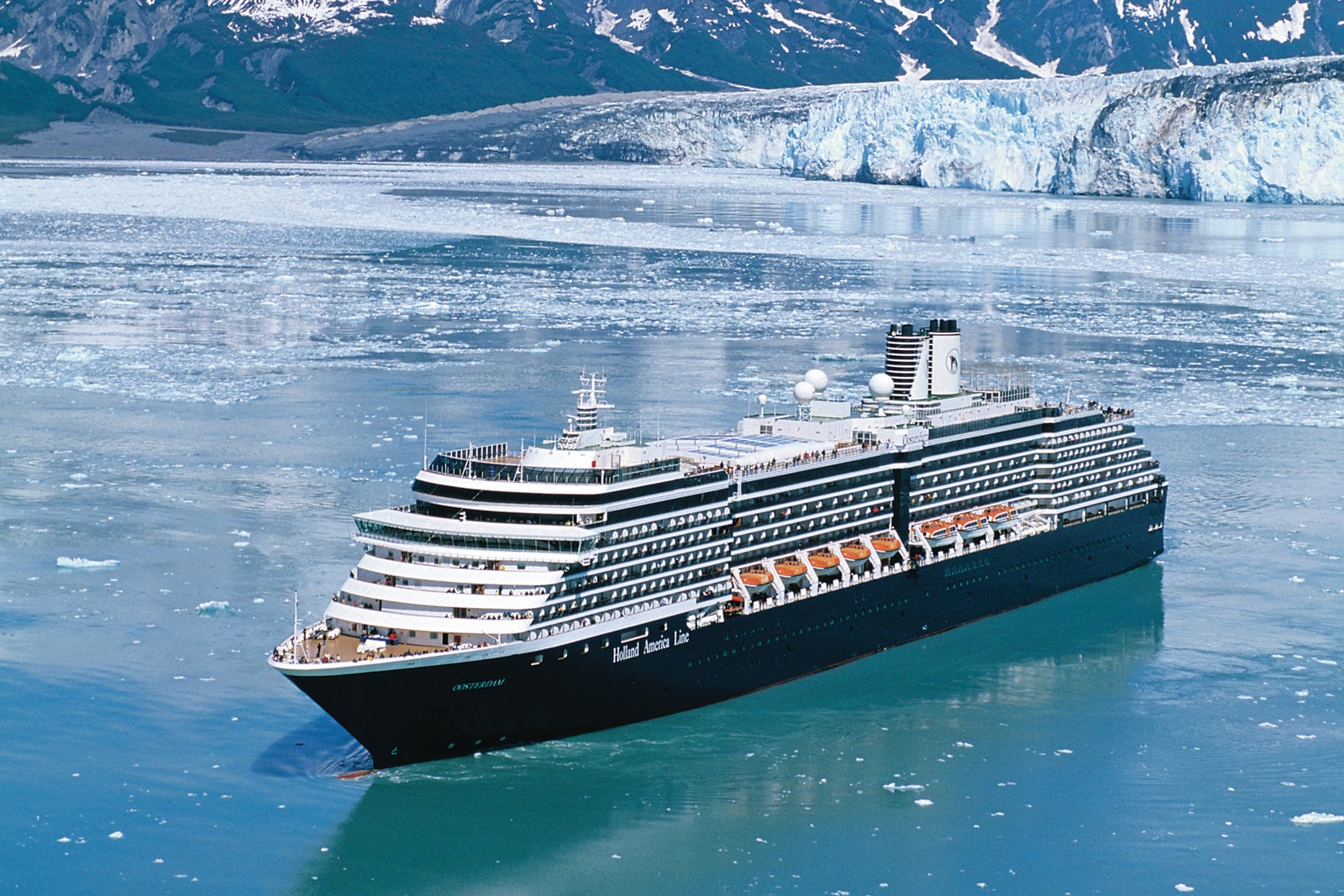 Caribbean cruises are great, but they may not be what you want for your first cruise vacation — perhaps visiting historic sites in Mediterranean countries without having to hop from airport to airport intrigues you. You can cruise almost anywhere that has a port, so you'll want to consider a few factors when deciding your itinerary.
The weather in your destination: What season is it? Will it be as warm or as cool as you want?
Length of the cruise: How many days at sea and how many days in port would you like?
Size of the ship: Do you want a small, intimate and upscale ship knowing entertainment options will be basic? Or, would you prefer a megaship with tons of attractions but also thousands of people on board?
High/low seasons: Peak travel times may have the best weather but the highest cruise fares and larger crowds. Shoulder or low seasons may be more affordable, but know that the weather may be cool or wet.
Cruise line: While every cruise line gives you plenty of options, each also has its own distinct personality. You'll want to match the line to your personal travel style.
Pick your ports and prepare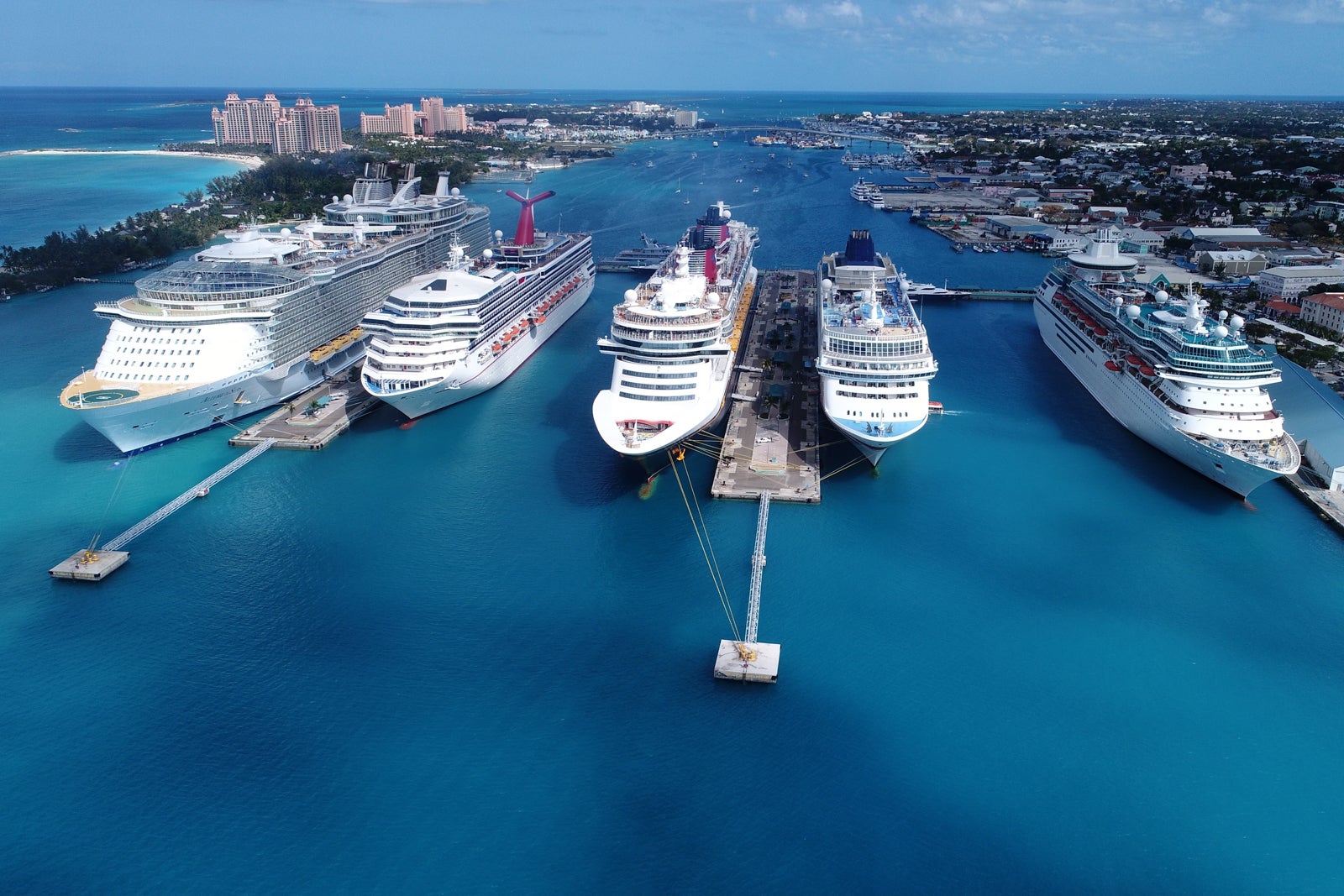 While considering which itinerary to pick, the ports you're visiting should play a huge part in your decision. Regardless of where I have been on a cruise, most ports and cruise lines have a few similarities. They all offer set shore excursions at every stop, and the port itself will also have tour vendors right at the pier waiting for guests who have not booked excursions directly through the cruise line.
The advantage of booking tours through the cruise line is that the provider has been vetted and the logistics of the tour itself are convenient, allowing you plenty of time to get to and from the ship. The downside of booking through the cruise line is the price, which can be much higher compared to smaller, locally run tours.
I usually do my research ahead of time and either book a tour online through a company before I arrive — sometimes the exact company taking my fellow passengers, only I'll have paid about half of what they did — or haggle with the people on the pier and set off on what can turn out to be a surprise adventure. Haggling is not for everyone, and you have no protection or recourse if the experience you choose is subpar, but you will save a lot of money.
Either way, not properly preparing for your shore excursions can cause both your wallet and your head to ache.
Related: Ship-sponsored vs. independent shore excursions on cruises: Which should you book?
Get the right room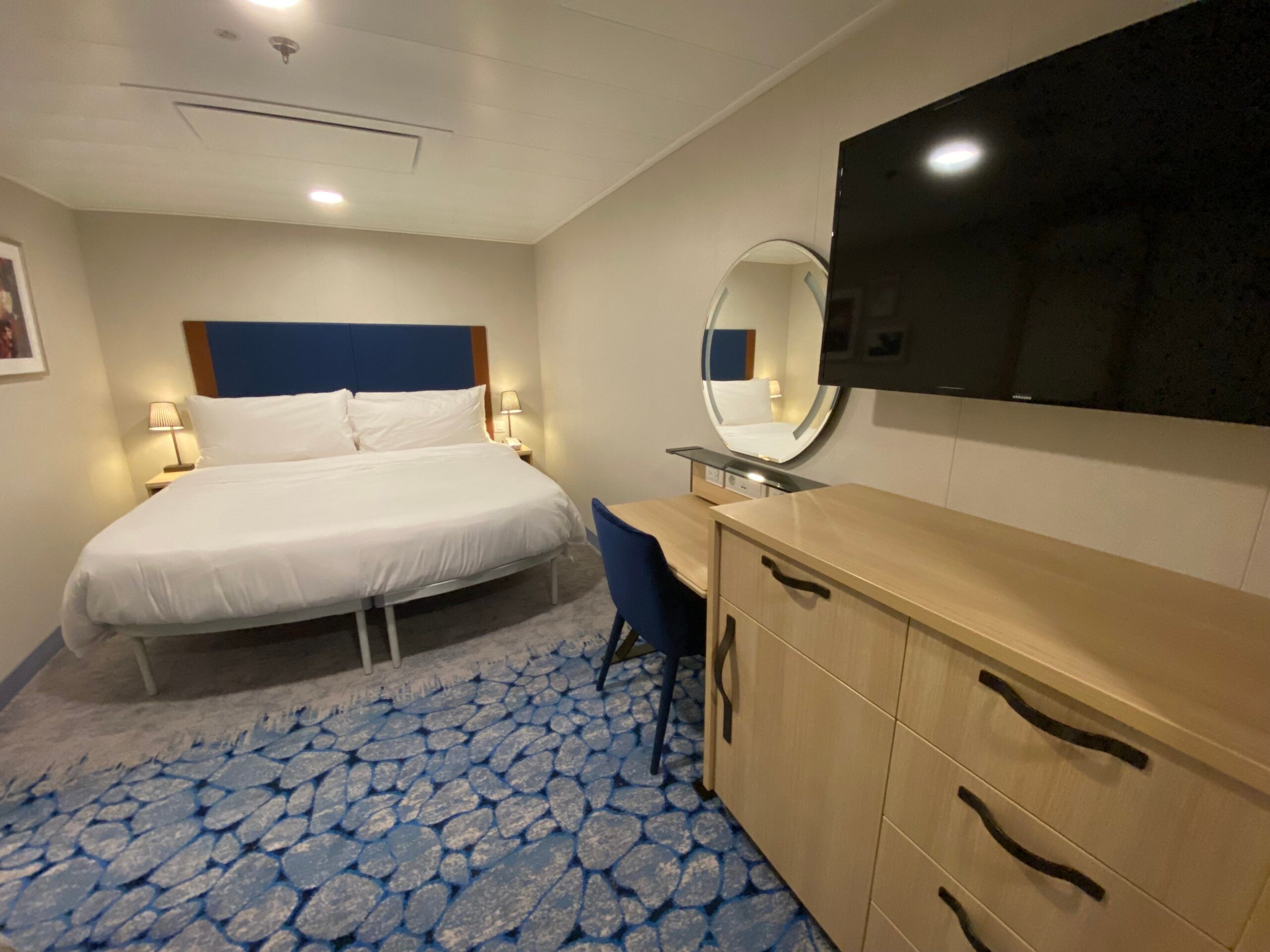 Cruise lines have become clever with the marketing and layout of the different room types on board each ship. There are usually upwards of 15 categories, many with minor differences that you may pay more for but will not notice. Before booking your first cruise, research your ship class online and understand the category differences.
Generally, a ship will offer interior rooms with no windows, ocean-view rooms with windows you can't open and balcony rooms with either interior-facing or ocean-view verandas, as well as various suites. It gets a bit more complicated with additional options like spa rooms and family cabins, which offer extra amenities, so be sure to do your homework ahead of time so you know what to expect.
I usually book what's called a "balcony-guaranteed" room, where I don't know which specific balcony room I will have as it will be assigned closer to booking based on availability. This is a good money-saving tip, as these rooms often cost less. It helps that I'm also not picky about where my stateroom is located.
Related: The ultimate guide to choosing a cruise ship cabin
Book your cruise with the travel agency offering the most incentives
I have booked all but one of my cruises from third-party online travel agencies because of the extras given on top of the cruise fare. These have included onboard credit, beverage packages, shore excursion credit, a specialty dinner at an onboard restaurant and free casino play. You could be giving up a lot of freebies by not shopping around.
Sites I peruse often for cruise deals include Vacations To Go, CruiseDirect, CruisesOnly and CruCon Cruise Outlet.
Whether you're booking your first cruise or your 50th, I recommend shopping around to find the best deal — meaning the extras you'll receive, not just a great price.
Related: The best cruise booking perks — and which ones are actually free
Use the right credit cards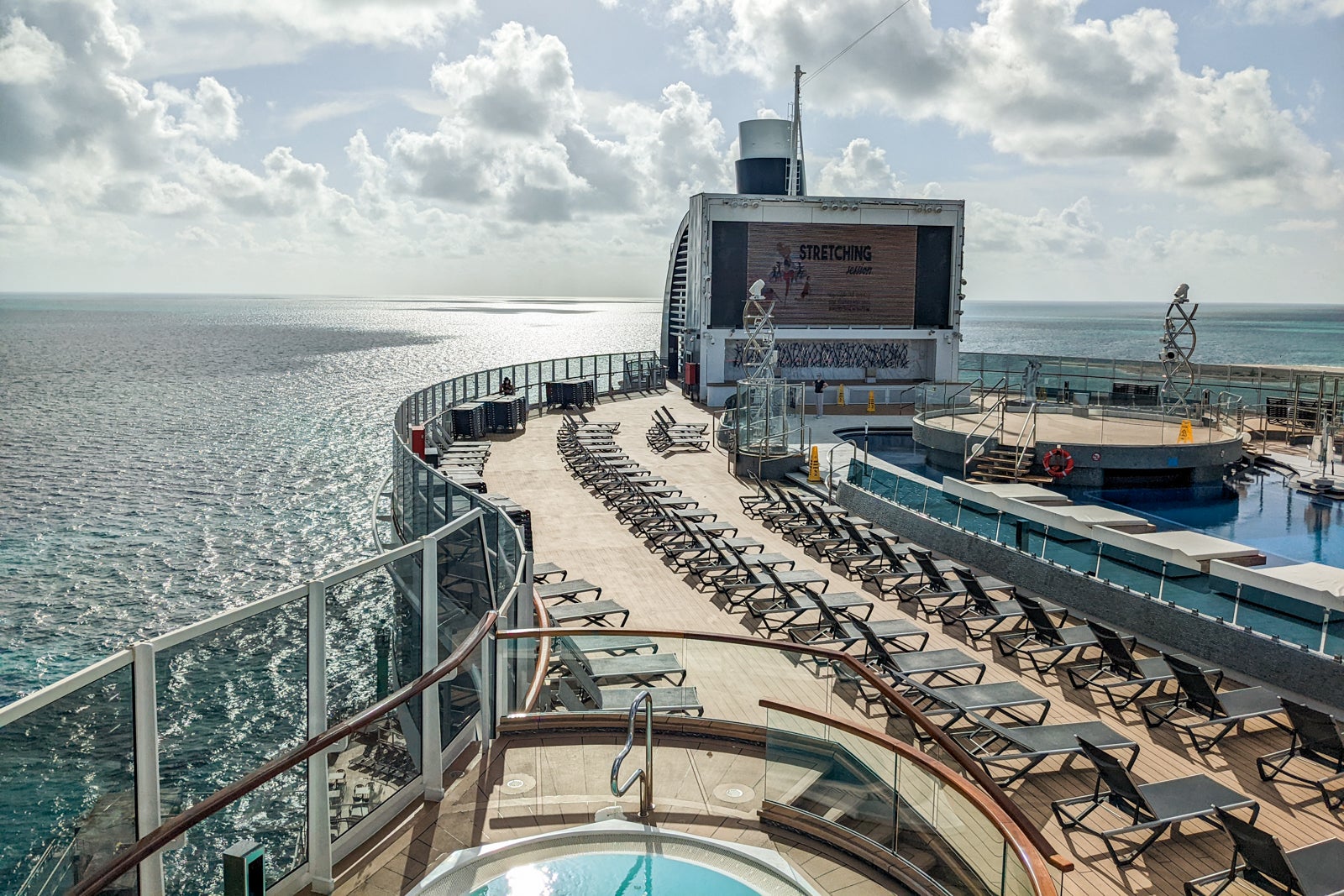 While cruises aren't traditionally considered the best use of points and miles, you can book a free cruise solely on points. You can divert all your credit card spending to cruise line cobranded credit cards, generic cash-back cards or reimbursable travel expense cards like the Capital One Venture Rewards Credit Card (see rates and fees).
However, before doing this, consider the opportunity cost of not earning transferable points with your credit card spending. These rewards can be much more valuable when redeemed for premium-class flights or luxury hotel stays before or after your cruise.
That said, credit cards can still be useful when cruising for a few reasons.
Many popular travel credit cards effectively come with travel insurance (in the form of trip interruption or trip cancellation protection) when you use them for travel purchases like flights and cruises. This can cover issues like a flight delay to the departure port that causes you to miss your cruise or if you or a travel companion is hospitalized and can't make your sailing. You do need to file a claim and provide extensive documentation, but this can offer reimbursement for any nonrefundable travel you booked.
Popular cards with this coverage include the Chase Sapphire Preferred Card, The Platinum Card® from American Express and the Capital One Venture X Rewards Credit Card (See rates and fees) Be sure to read the full details for your card's coverage, though, so you can decide if the card's policy offers enough peace of mind — or if you should spring for separate third-party travel insurance.
Eligibility and Benefit level varies by Card. Terms, Conditions and Limitations Apply. Please visit americanexpress.com/benefitsguide for more details. Underwritten by New Hampshire Insurance Company, an AIG Company. 
Even better for cruises are cards that give you extra points for travel-related spending — both for the initial purchase and onboard expenses like drinks, shore excursions, specialty dining and souvenirs. You may even be able to find an Amex Offer or a Chase Offer for purchases with specific cruise lines. These limited-time offers can award bonus points or discounts, so it's critical to check your account and see what's available.
Some great options for earning bonus points on travel purchases include the American Express® Green Card and the Chase Sapphire Reserve.
Related: Use these credit cards to maximize your next cruise vacation
Bottom line
Booking your first cruise can be intimidating, but with a little planning and the proper research, it will make for an unforgettable experience. My family has seen glaciers calve, toured ancient ruins at Ephesus, been diving on Caribbean reefs and seen an active volcano — all thanks to our vacations on the high seas.
Planning a cruise? Start with these stories: