It's no secret that I am Team Carry-On Only, refusing to check a bag at all costs.
Just this week alone, 30,000 flights in the U.S. were delayed or canceled ahead of the Fourth of July holiday, increasing the risk of checked bags following suit.
Even without a summer of flight issues, checking a bag only delays you as a traveler since you'll have to wait to retrieve that bag, if you're lucky, at the carousel.
With that in mind, here are seven tips from TPG experts to help you avoid overpacking and having to check a bag.
Use packing cubes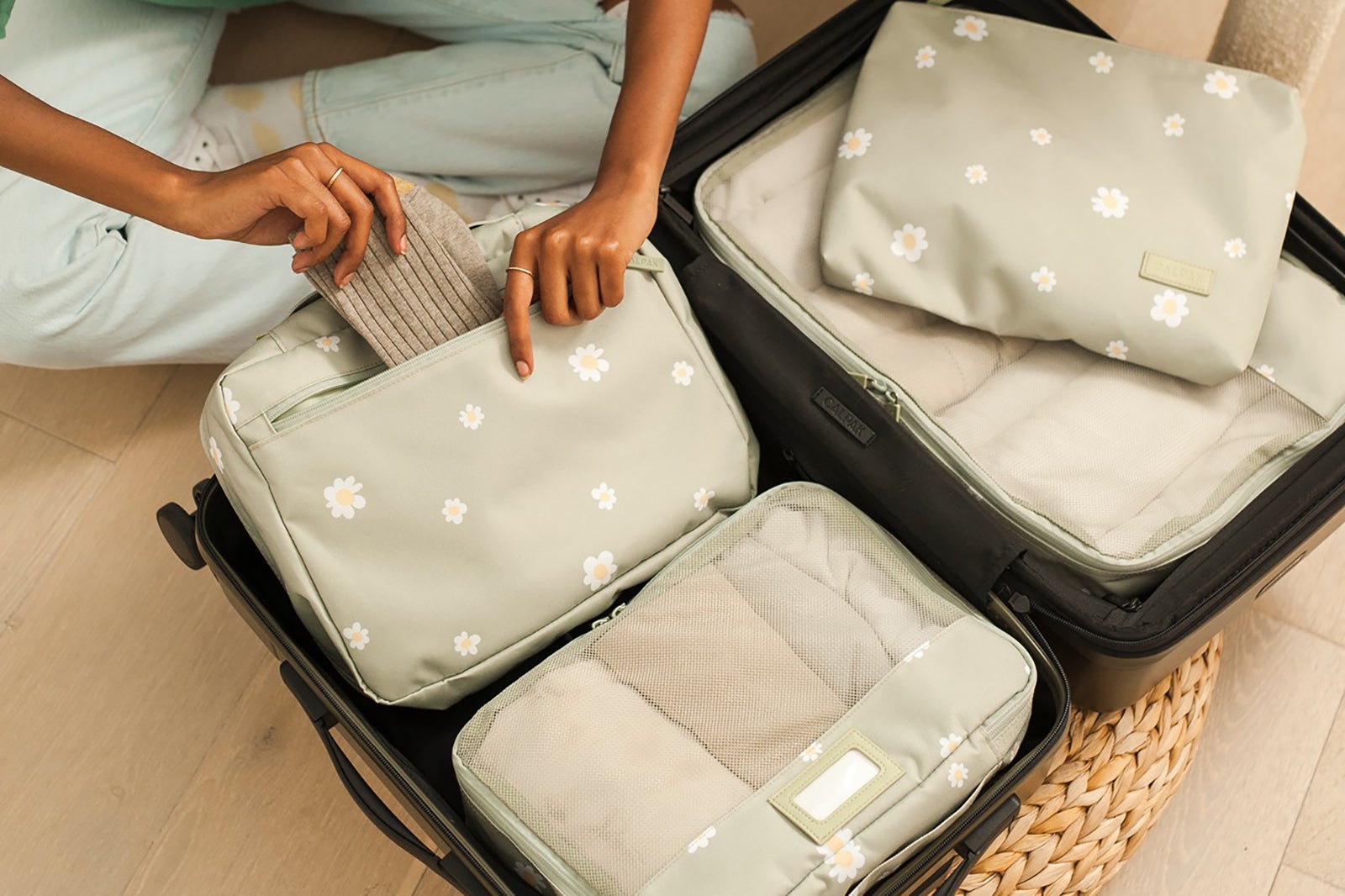 One of our most used items at TPG is packing cubes, which many at TPG, including senior aviation reporter David Slotnick, deem "essential" for their space-saving ability.
I'm also a fan of packing cubes for their ability to fit more clothes and other items in your suitcase. TPG director of content Summer Hull recommends this Calpak five-piece packing cube set. She's found it to be particularly durable on her various travels to theme parks, ski resorts and cruises.
"What makes Calpak a brand that I've ordered with my own cash not once — but twice — is how well it holds up to extended real-world use," Hull wrote. "Specifically, after bringing bed bugs home in my luggage from a trip a few years ago, I've forever changed how I pack and unpack."
Use compression bags
If you find that you need even more space than those provided by packing cubes, consider compression bags, such as these packing bags from Samsonite.
These bags allow you to compress the air out of them without a vacuum, further increasing more space in your suitcase.
"After these bags helped me double the amount of clothes I could pack in my carry-on for Japan, I am obsessed with these bags," Madison Blancaflor, TPG senior editor, shared. "Plus, I still had room for my makeup and toiletries."
Roll your clothing
Regardless of whether you use packing cubes or compression bags, rolling your clothing is also an effective space saver.
This packing method originated from the military, and the technique is formally referred to as Ranger Rolling. You simply fold your article of clothing tightly in the shape of a burrito. If you want to get really fancy, you can read step-by-step instructions for this method here.
"Ranger roll your shirts and socks together," Jose Ventosa Rodriguez, TPG engineering intern, said. "This creates space, and if done well, you can avoid creases, and your socks won't have to be bunched up in a ball."
Plan ahead
Organize outfits
Rather than just throwing your entire closet into your suitcase without a plan, consider laying out all of your potential outfits ahead of time and curating from there based on relevant factors, such as weather and itinerary.
"I lay out all of my outfits and plan day by day, so I don't overpack," Becky Blaine, TPG newsletter editor, shared.
Color coordinate
Similarly, TPG senior cruise editor Erica Silverstein suggested travelers color-coordinate their outfits.
"Choose some kind of neutral bottom and shoe color, such as black and then match tops, accessories, etc., to that color," she explained.
Accessorize
If you're worried about fitting clothing for all occasions, from a walking day tour to a night out, consider packing a lot of jewelry to "dress up basics," offered Jamie Page, senior vice president of content.
"If you're like me, your work-from-home wardrobe hardly changes throughout the week, making it unlikely that I am going to wear a ton of outfits on vacation when I wear leggings and a sports bra every other day of my life."
Be strategic
"I try to be realistic about how much I'm actually going to the gym on a trip," Ashley Kosciolek, TPG senior cruise writer, said. "I do not, in fact, need seven sets of workout clothes, nor do I need my bulky running shoes. Cutting most of that out saves quite a bit of space."
Instead, try limiting yourself to one item of each kind, i.e., one pair of jeans, two pairs of shoes (including the ones you wear on the plane), one swimsuit, one sweater and so on, according to Clint Henderson, TPG senior editor.
Do laundry at your destination
I detest traveling with dirty laundry, especially workout clothes. That means I attempt to do laundry when traveling at all costs, even on vacation.
To start, I generally ask if my hotel has coin-operated laundry facilities I can use or if they offer paid laundry services. If neither of those is an option, TPG senior director of engineering Mitchell Stoutin recommended Travelon Laundry Soap Sheets, which dissolve in water and comply with TSA's 3-1-1 liquids rule.
Page also advised packing "a tide pen to handle spills and stains without needing to pack backup clothes."
Bring travel makeup