Editor's note: This is a recurring post, updated with new information.
---
If you're going to spend $60 to $140 per day for a cruise ship beverage package, you will want to make sure you're getting the best value. Order the right drinks and you can make sure to get your money's worth. Choose the wrong drinks, and you'll end up spending more money than necessary.
The most cost-effective option is to get a cruise line drinks package free as a booking perk. If you can't do that, focus on these eight best drinks to order with a beverage package to get the most out of your alcohol budget. I'll also clue you into three drink types that will work against your plan to make that package worth the money.
For cruise news, reviews and tips, sign up for TPG's cruise newsletter.
Expensive cocktails
If you prepay a flat price for alcohol, you can order pricey specialty cocktails without worrying about paying $20 a pop. Hands down, the best drink you can order from a value standpoint is the most expensive cocktail that falls within your plan's limit.
For example, Carnival Cruise Line only includes beverages that cost $20 or less in its Cheers Beverage Program. The limit is $15 with Norwegian Cruise Line's Unlimited Open Bar Beverage Package and $13 with Royal Caribbean's Deluxe Beverage Package. Prioritize drinks that cost close to the limit. If you go over, most onboard bars will just charge the difference, so you may want to go ahead and try that expensive cocktail for just a few bucks.
Name-brand liquor
Order a gin and tonic, and the bartender is likely to pour you the cheapest house brand of gin he's got on hand. Get the most from your beverage package by asking for your tonic with Tanqueray or Bombay Sapphire.
The same rule of thumb applies to any liquor. Ask for your booze by name to get the nicer, more expensive drink and the best value from your beverage package. Just make sure the brand you're requesting is included in your package — otherwise you'll be charged extra.
Related: Are cruise line drinks packages worth the price? What to know before you buy
Weirdest drink on the menu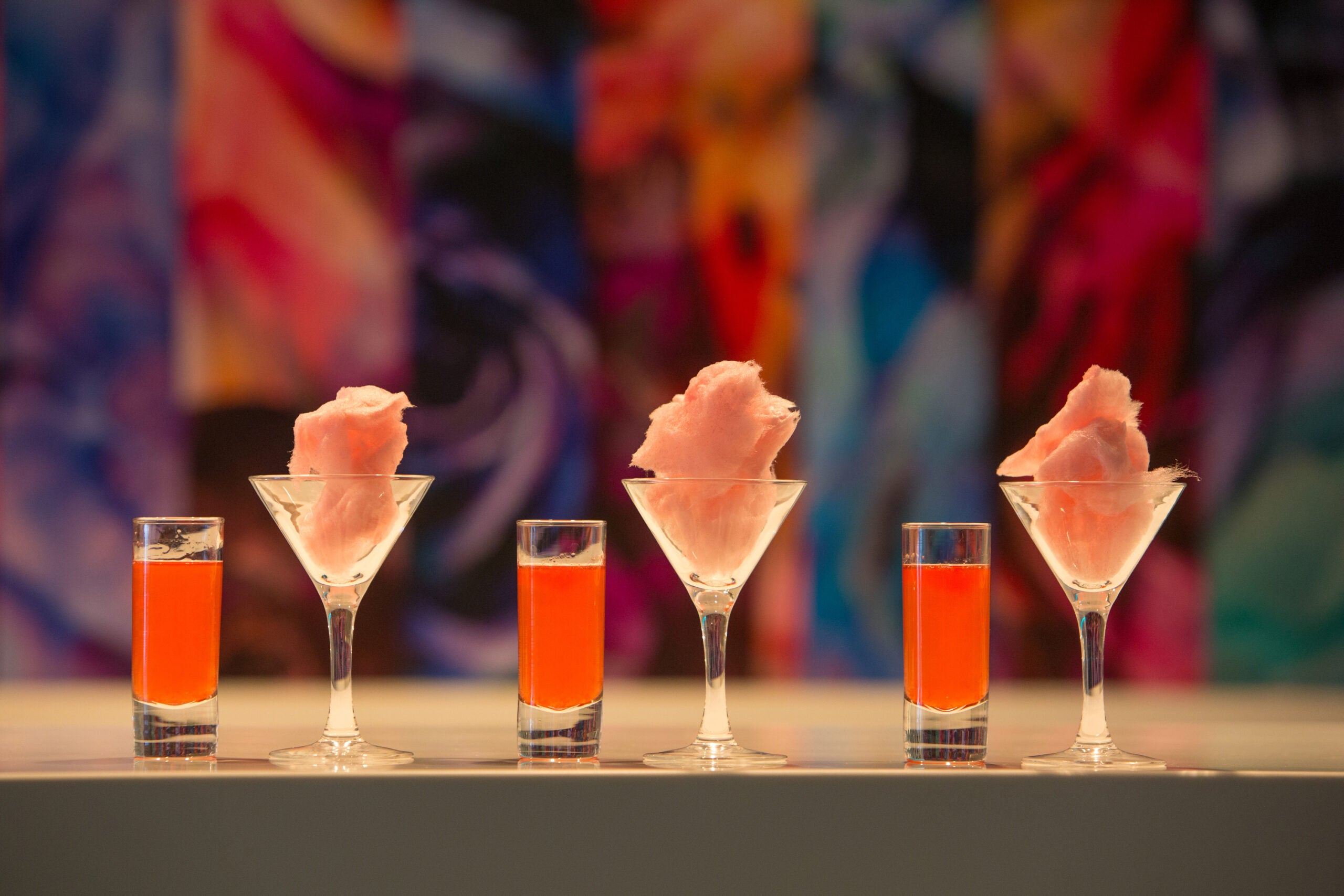 I like to try new drinks, but at $10 to $15 a cocktail, it can be an expensive experiment. With a drinks package, however, experimentation is a risk-free proposition — especially on lines that have no limit on the number of alcoholic drinks you can purchase in a 24-hour period. Try that fruit-infused vodka, the crazy-colored shot or the spiked cappuccino. There's no extra cost if you don't like it, and you only have to wait a few minutes before you can order a replacement.
The drink doesn't have to be eye-raising to be experimental. Use your beverage package to sample new wines by the glass or a cocktail you've never tried. You might discover your new favorite drink.
Specialty coffee
Cruisers have trouble leaving their Starbucks addiction behind them and flock to the extra-charge coffee cafes onboard. With a beverage package, you can indulge your caffeine addiction with the good stuff at no extra charge.
Make your morning latte a vacation habit, or grab a chai tea on a rainy sea day or an iced coffee on a hot one. Nonalcoholic drinks do not count toward any drink limits, so the more you sip, the more value you're getting from your drinks package.
Bottled water
Many cruisers don't like the taste of the ship's tap water. If you fall into that category, bottled water is another great beverage package buy, even if it's not the most earth-friendly option.
Grab a sealed bottle from the poolside bar to bring back to your deck chair so you can stay hydrated while you sunbathe. Collect bottles from the onboard bars to stash in your cabin, so you can drink them after a shipboard pub crawl or throw them in your day pack when you head off the ship.
Prefer sparkling water with dinner? You can order it with no second thoughts when you have a beverage package.
Embarkation day drinks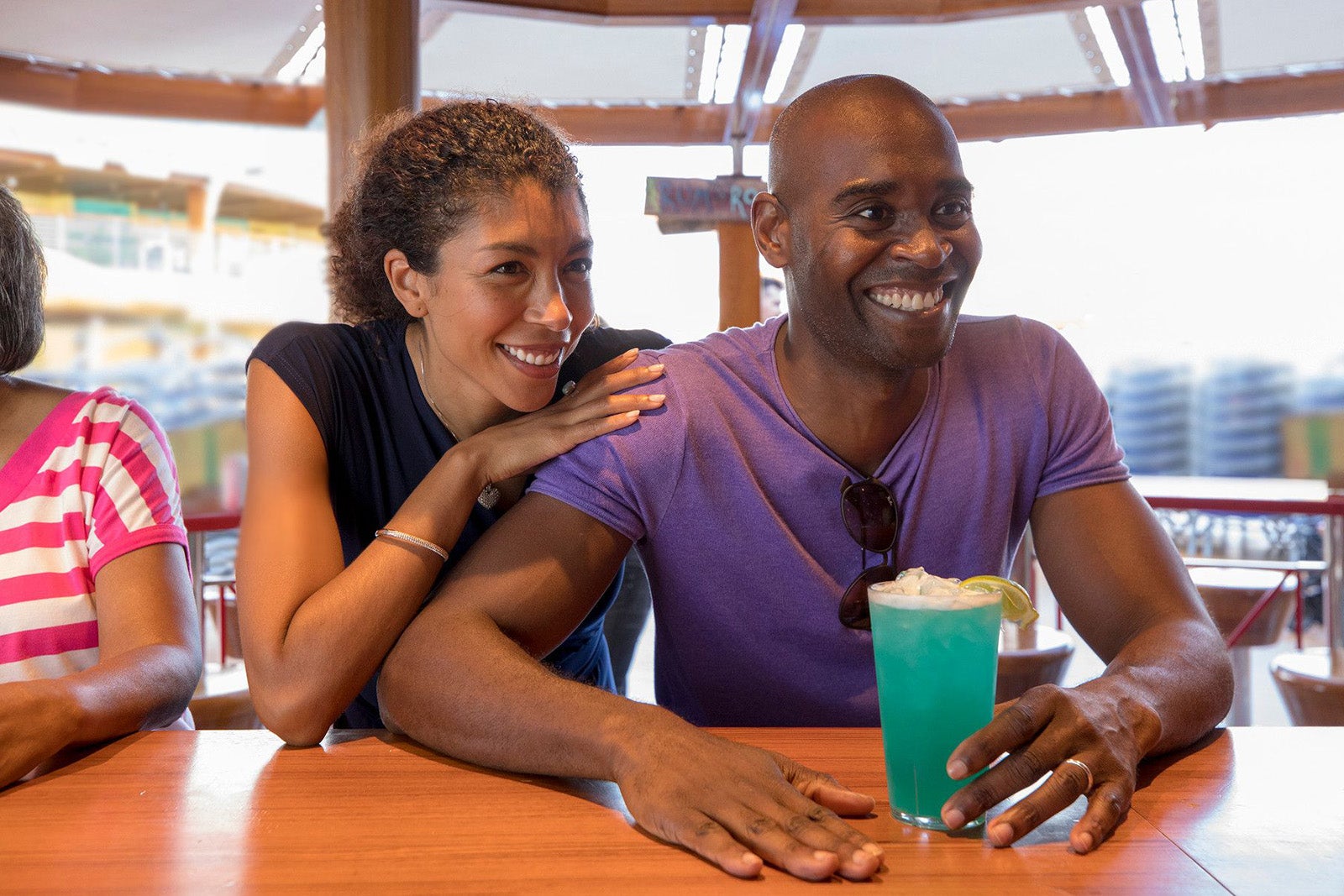 Do you feel a little awkward making a beeline for the bar as soon as you step inside a cruise ship on embarkation day? You definitely should not feel this way if you've purchased a beverage package. The packages are priced by the length of your cruise, and embarkation day counts.
Grab a celebratory bubbly to mark the start of your cruise. Start your vacation with a glass of wine to unwind. It's five o'clock somewhere, and skipping out on embarkation day drinks means you're paying for a full day of beverage service you are not using. You might as well change that up and get more bang for your buck.
Related: 27 cruise ship embarkation day do's and don'ts 
Frozen drinks on private islands
Like I said earlier, cruise lines price their beverage packages by the day, and you can't prorate the pricing to skip port days when you're hardly on the ship. Most of us can't party all night after touring in the sun all day, which makes it hard to break even on the package cost on port days.
The bars on certain cruise line private islands — Royal Caribbean's Perfect Day at CocoCay, Norwegian's Great Stirrup Cay and MSC Cruises' Ocean Cay — let you use your drink package ashore. (Half Moon Cay and Harvest Caye do not.) That pina colada set against a palm tree backdrop will jazz up your social media feed and is a great choice for making your beverage package worthwhile.
Related: The ultimate guide to cruise line drinks packages
Other non-alcoholic beverages
Some lines like Carnival and Princess Cruises limit passengers to 15 alcoholic drinks per day, which can make it harder to break even on the package costs. Make the plan cost-effective (and drink responsibly) by interspersing your bar drinks with nonalcoholic options, such as soda, energy drinks, freshly squeezed juices and other bottled beverages like Gatorade or Honest Tea.
Even better, if you can purchase resealable or unopened bottles or cans, you can save them to take off the ship in port. That strategy will help you get full value from your drinks package on days you're mainly off the ship.
3 drinks to avoid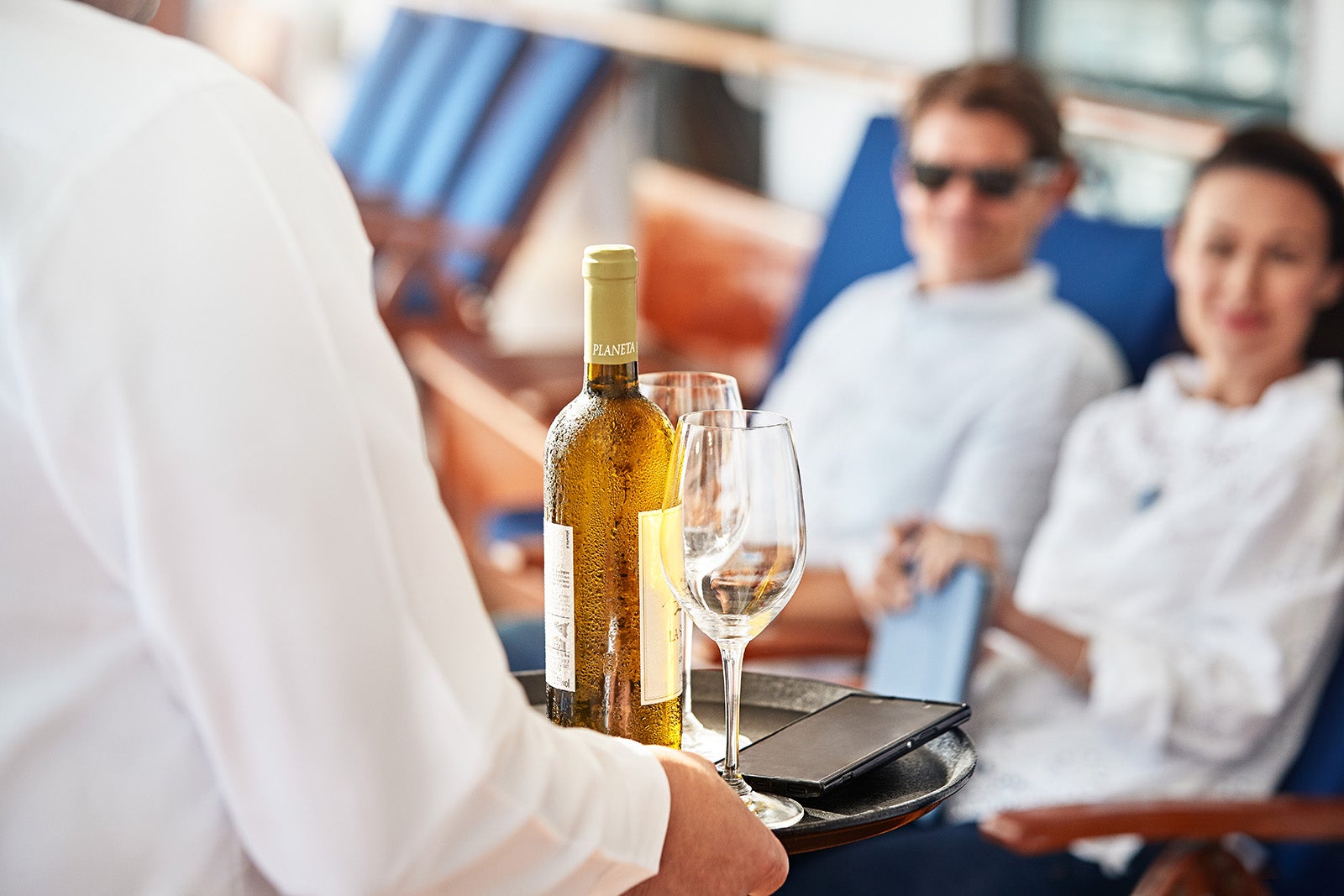 You don't really need to avoid any drinks when you have a beverage package, but some choices aren't as useful as others for making the package cost-effective. If you can, go easy on the following drinks — or reconsider whether that beverage package is the right choice for you in the first place.
Beer
Beer is usually the cheapest alcoholic drink on board, and it can be filling. If you only drink beer, you might find it more difficult to reach the break-even point for your drinks package. Whether you crave craft brews or stick to Bud Light, ask if your cruise line has a cheaper beer-and-wine-only package (such as Norwegian's Corks and Caps option) that might make more sense for you.
Well drinks
If your drinks are already paid for, you have no incentive to order cheap well drinks when you can get name-brand liquor for the same price. If you don't specify which vodka or rum you want, the bartender will give you the most basic option. Call out your booze by name, and if you're not sure, ask the bartender which bottles are included in your package.
Bottles of wine
It's true that you will get a 20% to 40% discount on bottles of wine with most cruise line drinks packages. But you're still paying extra for alcohol when you have already paid for wine by the glass, beer and cocktails. Filling up on extra-fee wine may prevent you from ordering as many additional drinks as you normally would, keeping you from breaking even on your package price.
Sure, you can't get all the same vintages by the glass as you can order by the bottle, and you might want a nice wine to celebrate a special occasion. However, if you intend to order several bottles of wine during your cruise, you might be better off with a wine-only package.
Planning a cruise? Start with these stories: