Editor's note: This is a recurring post, regularly updated with new information. 
---
A year ago, we made our best guesses at what would happen with credit card rewards in 2022.
In the 12 months since then, saying "a lot has happened" might be an understatement.
It's been quite a year, including the launch of new credit cards, major updates to others and an evolving list of new and refreshed partnerships between credit cards and brands that traditionally weren't in the credit cards market.
As 2022 ends and 2023 looms, let's look back at our predictions to see which ones came true.
Intense competition among premium credit cards: Correct
Our first prediction wasn't much of a risk. Premium credit cards have battled for customers and market share for years now This has only intensified since the launch of the Capital One Venture X Rewards Credit Card to compete with traditional favorites like The Platinum Card® from American Express and Chase Sapphire Reserve.
Our prediction that the competition between these cards would stiffen was accurate.
Within this prediction, we guessed that continued changes would be announced on the Platinum Card.
The prophecy was fulfilled in updates like an expansion of which services qualify for the monthly digital entertainment credits, updates to benefits on the Walmart+ monthly benefit and news about the loosening of restrictions on the Equinox benefits.
Luckily, these improvements to benefits came without an increase in the card's already-staggering $695 annual fee (see rates and fees).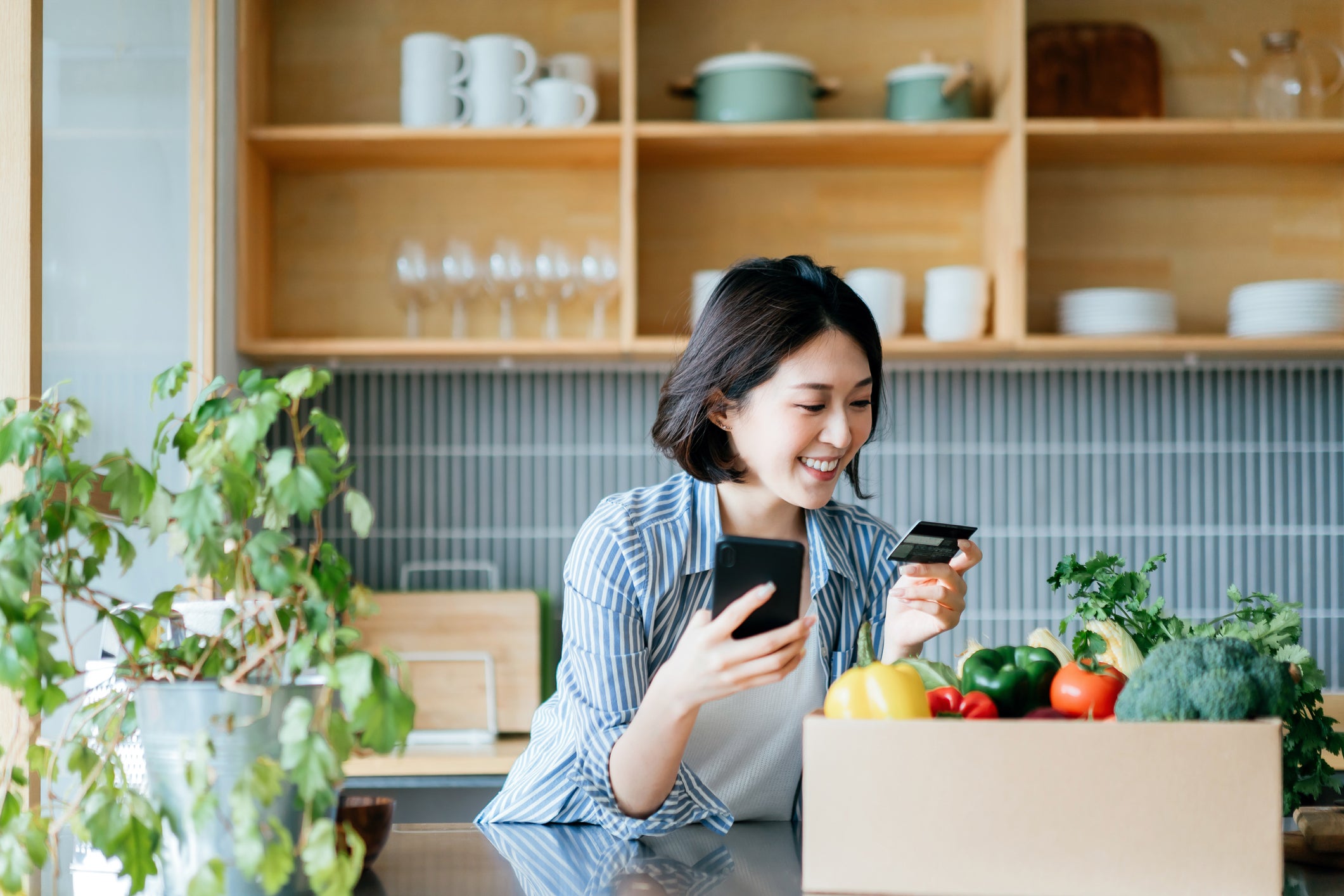 We also saw the Sapphire Reserve offer temporary Marriott Bonvoy Gold Elite status, though the window for enrolling in this benefit has come and gone. We also saw numerous updates to this card regarding partnerships (more on that later).
Venture X cardholders gained two benefits, including the announcement of the Premier Collection and the addition of Plaza Premium lounge access.
The former helps Venture X continue to compete with the Sapphire Reserve and Amex Platinum, given their luxury hotel programs. And while Venture X cardholders did gain access to additional lounges in 2022 (with more to come in 2023 — further details on that below), they will lose access to non-lounge aspects of Priority Pass starting in 2023.
Related: A comparison of luxury hotel programs from credit card issuers: Amex, Chase and Capital One
Another aspect of premium credit cards heated up with major updates to Marriott's credit card lineup in September.
This included the complimentary elite status offered by the Marriott Bonvoy Brilliant® American Express® Card jumping from Gold Elite to Platinum elite, cardholders receiving an additional 10 elite night credits each year, more value in the free night award and a big increase in the card's annual fee. It went from $450 up to $650 (see rates and fees).
More airports with credit card lounges: Partially correct
Competition in the credit card lounge space is definitely heating up, and that continued in 2022. However, several of the expected lounge openings were pushed back to 2023.
The first Capital One lounge opened in the Dallas-Fort Worth Airport (DFW) in 2021, and more Capital One lounges were planned for Denver (DEN) and Washington Dulles (IAD) in 2022. Those didn't happen, unfortunately.
On the plus side, however, we found out that a lounge is planned for Las Vegas (LAS), but there's no planned opening date at this time.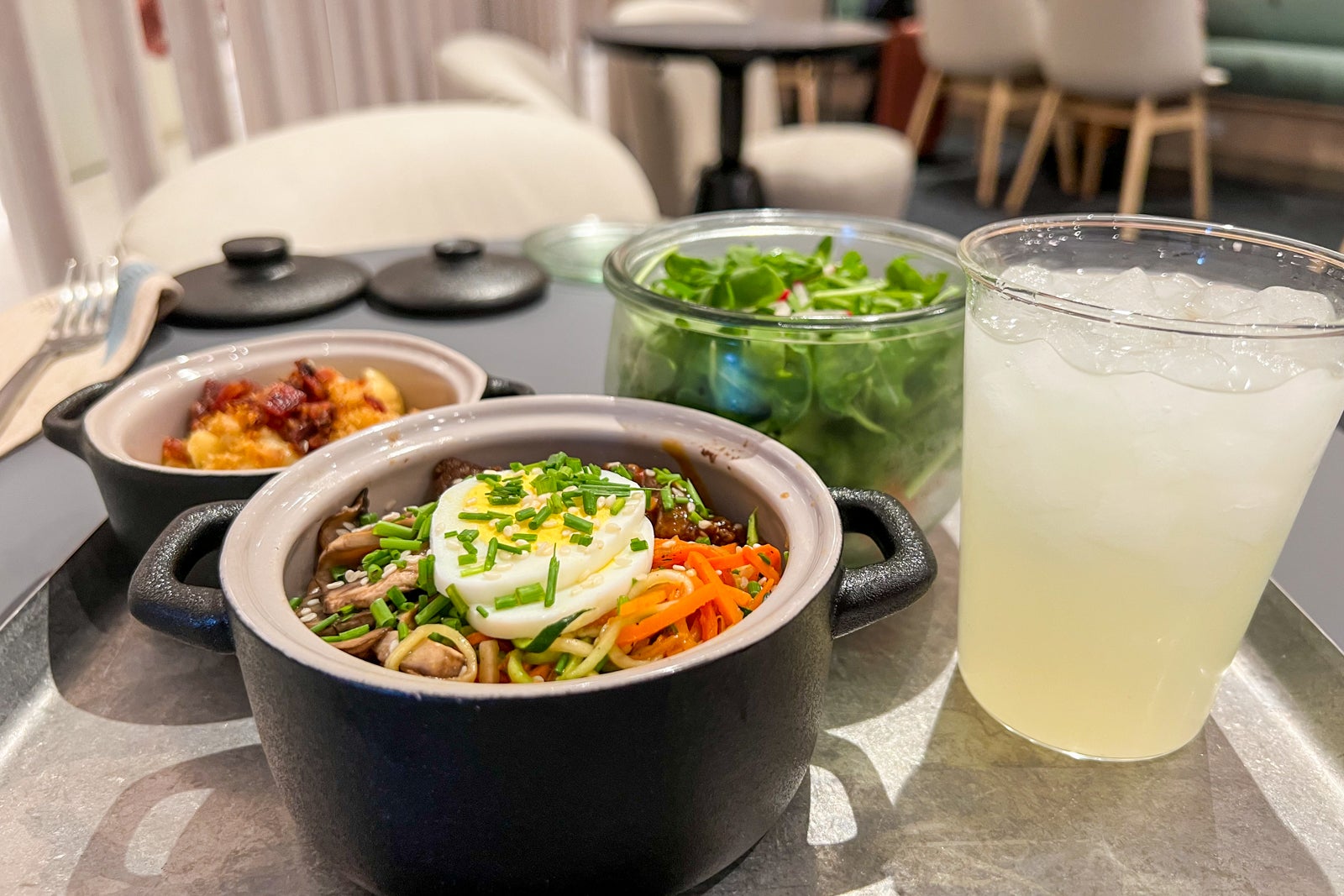 Chase also moved forward with its Sapphire lounges. The first Sapphire lounge opened in Hong Kong (HKG) in October, and we learned about additional lounge plans.
Current locations in the works include Boston Logan International Airport (BOS), Las Vegas Harry Reid International Airport (LAS), New York LaGuardia Airport (LGA), Philadelphia International Airport (PHL), Phoenix Sky Harbor International Airport (PHX), San Diego International Airport (SAN) and Washington Dulles International Airport (IAD).
Related: Airport lounge wars: How credit card companies are competing for your pre-flight cocktail
We also saw a new take on airport lounges with the announcement of Capital One Landings. Slated for New York-LaGuardia (LGA) and Washington-Reagan (DCA), these culinary-focused locations will offer Spanish-style tapas in an upscale setting. Expected opening dates aren't known at this time, however
More cards with annual fees between $100 and $400: Correct
At this time last year, we saw the 2021's launch of the United Quest Card with a $250 annual fee as a sign of things to come. We predicted that credit card issuers would break away from the traditional three types of annual fees, which were $0, under $100 and $400 or more.
This came true on September 22, 2022, with the announcement of two new Marriott credit cards. These include the Marriott Bonvoy Bountiful Card from Chase and Marriott Bonvoy Bevy™ American Express® Card.
Both cards feel very similar, as they launched with the same welcome bonus, the same Marriott Bonvoy Gold Elite status, the same offer of 1,000 bonus points on each paid stay with Marriott, similar earning structures, similar benefits and similar perks available from spending. They both also have the same annual fee: $250 (see rates and fees for the Bevy card).
Related: Credit card showdown: Marriott Bonvoy Bevy vs. Marriott Bonvoy Bountiful
More flexibility with points: Partially correct
We saw positives and negatives in this arena during 2021. There were more options for how to use your points — including both the method of using them and the partners with which you can use them.
However, we also saw negative changes that meant the loss of partners and devaluations of transfers to a handful of partners.
The ability to use your Ultimate Rewards points through Chase's Pay Yourself Back program continued to evolve. Ending dates for this program were pushed back multiple times, with current categories set to end on Dec. 31, 2022.
Will this program survive into 2023? At this point, we don't have any information about Pay Yourself Back categories for the next year.
Capital One miles gained a pair of transfer partners in 2022: Virgin Red and Choice Privileges, the rewards program of Choice Hotels, and these transfers began in January.
Bilt Rewards gained several partners, as well. These include 1:1 transfers to Aer Lingus AerClub, British Airways Executive Club, Cathay Pacific Asia Miles, Iberia Plus and United MileagePlus.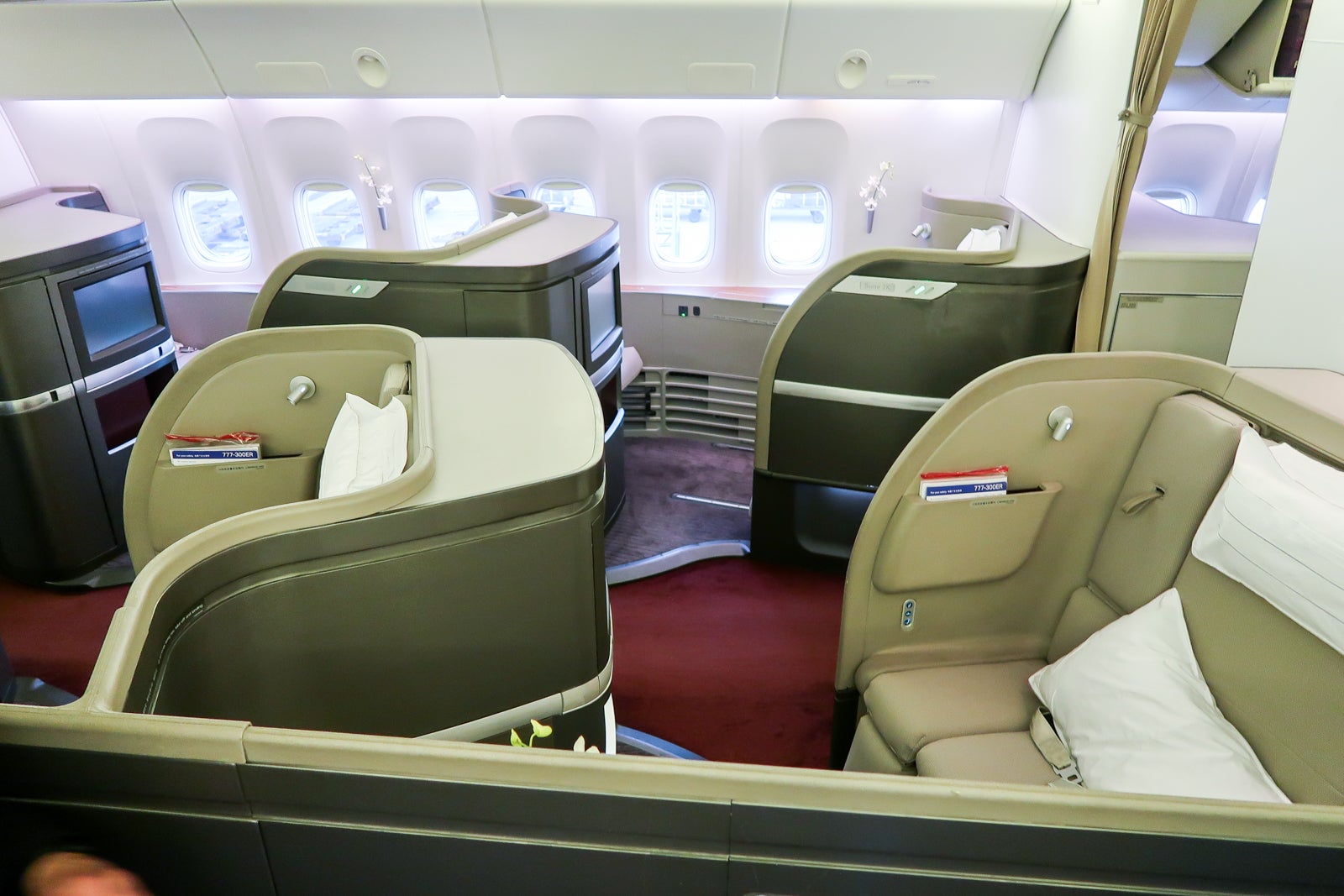 Conversely, Citi ThankYou Rewards lost two transfer partners this year: InterMiles and Malaysia Airlines Enrich. These were not the most lucrative transfer partners, so you may not have noticed or felt the effects of this change.
While the transfer partners didn't go away, the transfer ratios took a hit between Marriott Bonvoy and four airline programs.
If you aren't aware, you can transfer your Marriott points to dozens of airlines. Most transfers occur at a 3:1 ratio and also receive a bonus of 5,000 frequent flyer miles when you transfer 60,000 points (meaning you would receive 25,000 frequent flyer miles in the end).
However, this 5,000-mile bonus ended for transfers to American Airlines AAdvantage, Avianca LifeMiles, Delta SkyMiles and Korean Air SkyPass.
We also saw new uses of points and miles. Aeroplan members gained the ability to redeem points for Emirates flights, and we saw the launch of numerous award charts for the uses of Alaska miles.
These include the ability to redeem your miles for flights on Air Tahiti Nui, El Al, Iberia (though those are temporarily removed), Malaysia Airlines, Ravn Alaska, Royal Air Maroc, Royal Jordanian and Sri Lankan Air.
More personalization of cards and discouraging churning: Correct
At the end of last year, we predicted that credit card issuers would continue to use Artificial Intelligence (AI) to further personalize the credit card experience.
This would be done through benefits being customized to the user and the discouraging of customers who apply for a card, earn the welcome bonus and then stop spending on the card — or so our predictions said.
Both of these predictions were correct in this area.
We saw this through targeted offers throughout the year. Numerous customers saw targeted offers available through CardMatch, offering tens of thousands of bonus points above the publicly-available welcome bonus on these credit cards.
Related: How to use the CardMatch tool to get better credit card welcome offers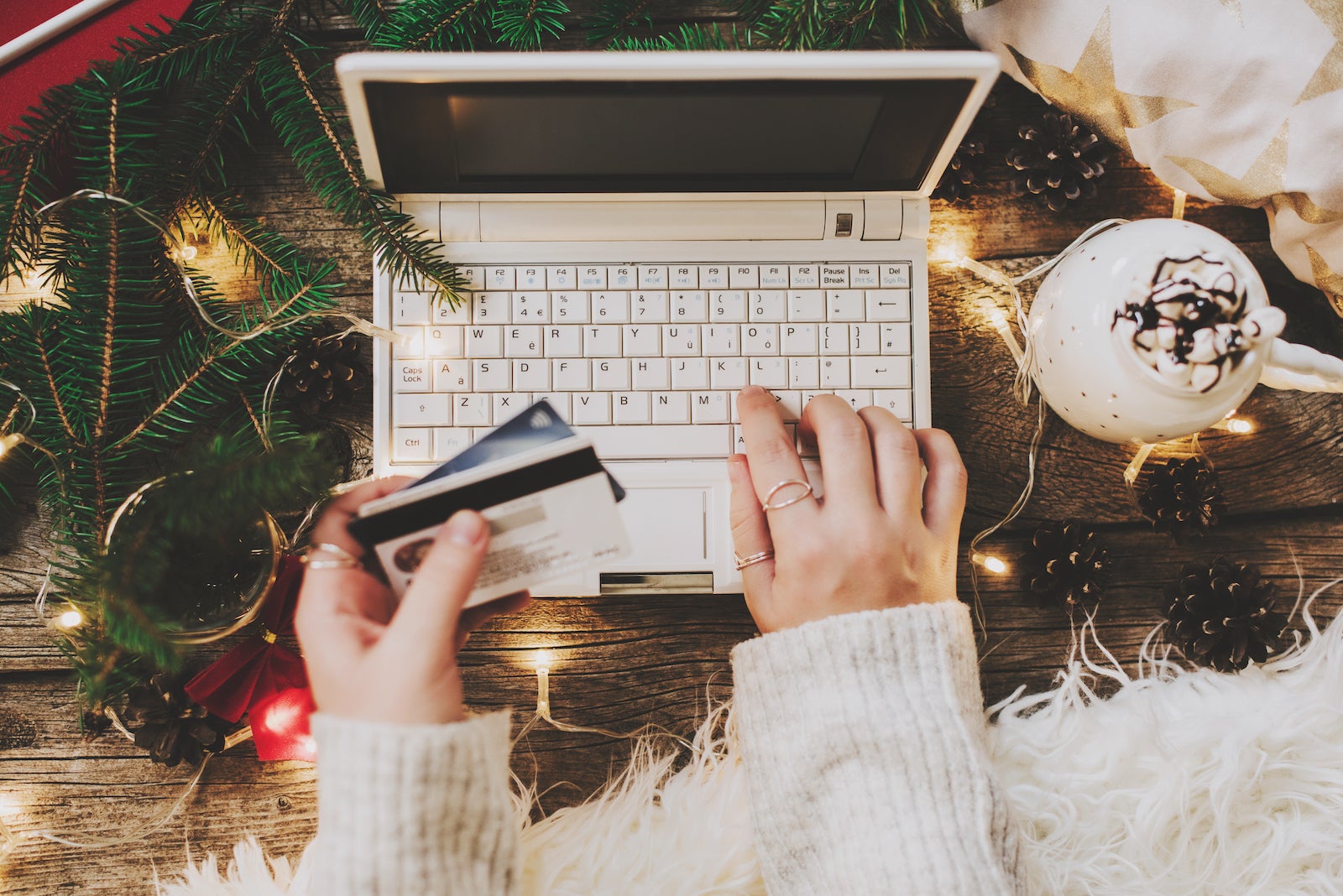 We also saw targeted offers from readers throughout the year, emailing us to tell us about welcome bonuses they'd received in the mail, via e-mail or when logged into their existing credit card accounts.
Another common theme with offers included upgrade offers, where a bank may encourage you to upgrade from a no-annual-fee credit card to a more premium product through a welcome bonus.
This continued throughout the year, and bonuses available to customers varied since these are targeted and not everyone receives the same offer.
Moreover, we saw the continued personalization of the credit card experience through personalized benefits.
Amex Platinum cardmembers gained additional options for how to use their monthly streaming credits and monthly dining credit options on the American Express® Gold Card expanded, as well.
The ability to choose how you use these credits allows credit card issuers to offer a benefit that each customer can use as they see fit. Note that enrollment is required in advance for some of these benefits.
We also saw banks continue to discourage people from getting a credit card merely for the sign-up bonus and then closing the card or no longer using it.
American Express continued to use its eligibility pop-up tool and also rolled out the "Apply with confidence" tool. This allows people to see whether they're approved for an American Express card before a hard inquiry on their credit reports, but its use is limited to those who do not have Amex cards at present.
Another example of this came through restrictions on which credit card bonuses you can earn. When the Amex Marriott Bonvoy Bevy and Marriott Bonvoy Bountiful from Chase launched simultaneously, both came with cross-bank restrictions regarding who was eligible for bonuses on these cards.
Rules limiting the welcome bonus covered previous and current Marriott credit cards you've had and when you earned bonuses on those cards. These rules can be so complicated that it takes an entire chart to understand your Marriott bonus eligibility.
More credit card perks tied to brands: Correct
Banks continued to expand partnerships between credit cards and non-credit card brands.
Capital One introduced bonus earning rates with Uber and Uber Eats on select cash-back credit cards and announced bonus earnings with Turo for select cardmembers.
However, the clearest example of our point comes from Chase. This credit card issuer extended its DoorDash partnership through 2024, extended bonus earnings on Lyft rides through March 2025 and added Lyft Pink All Access for Sapphire Reserve cardholders.
Chase also launched a partnership with Instacart, offering spending credits and complimentary Instacart+ memberships for eligible cardholders, as well as launching the first credit card aimed at grocery delivery fans: the Instacart Mastercard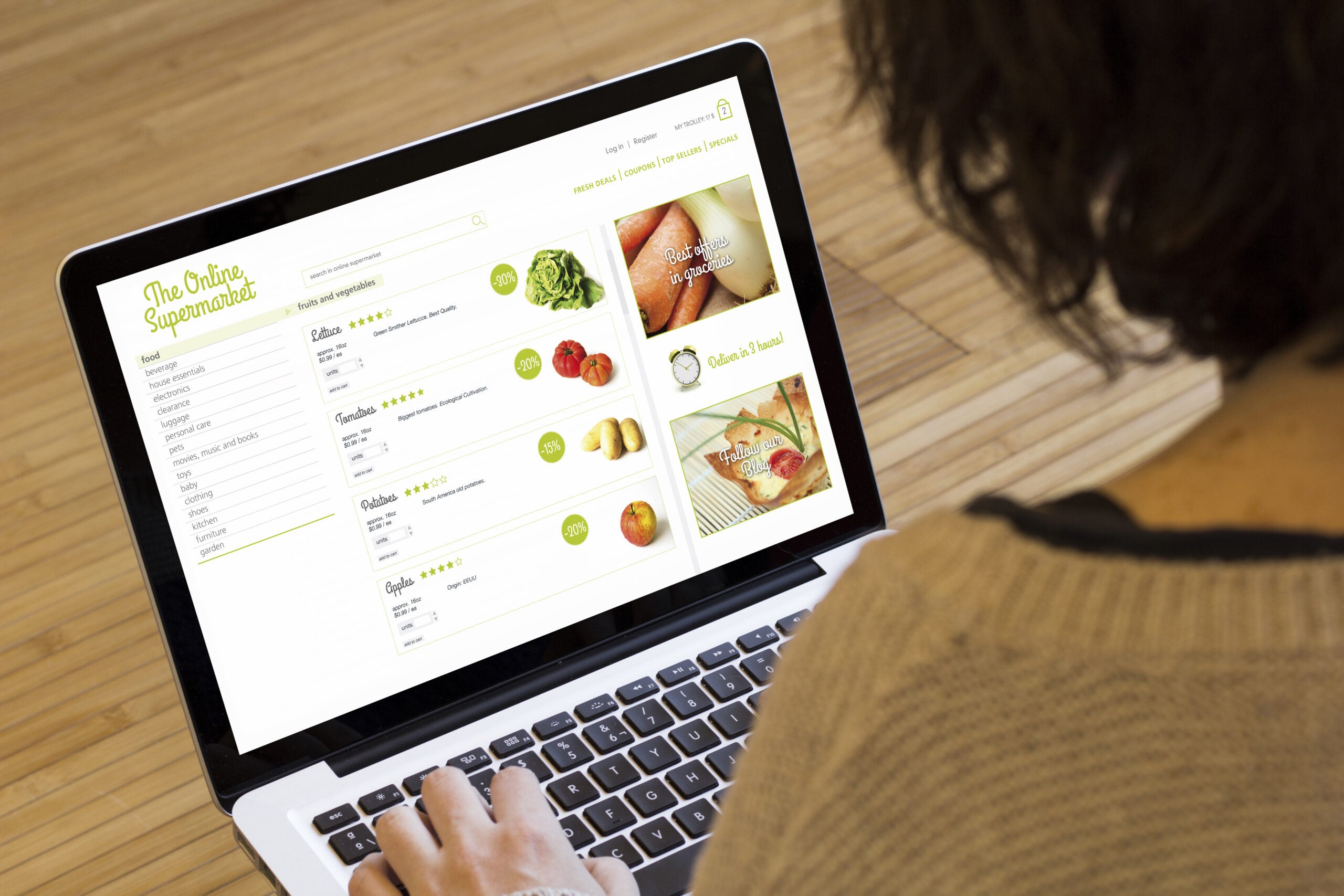 Bottom line
Many of the predictions we made for 2022 came true, but we also had some partial misses — as well as some surprises.
Credit card issuers were busy this year, unveiling new cards, new partnerships and overalls to existing credit card lineups. Keeping track of it all took … well, a full-time job for several people.
What does 2023 have in store? Check out our predictions for next year to see what we think is coming next in the world of credit cards.
For rates and fees of the Amex Platinum Card, click here.
For rates and fees of the Amex Marriott Bonvoy Brilliant, click here.
For rates and fees of the Amex Marriott Bonvoy Bevy, click here.