The perpetual rumor in the hotel industry is that Paris-based Accor — which owns brands like Raffles, Sofitel and Fairmont — will merge with United Kingdom-based IHG Hotels & Resorts. IHG is the conglomerate behind Holiday Inn, as well as higher-end offerings like InterContinental and Regent.
Marriott bought Starwood in 2016 for $13 billion in a megamerger that brought brands such as St. Regis, Westin and W under the same umbrella as The Ritz-Carlton, Edition and Residence Inn. For anyone to compete against this new Goliath, there would have to be more megamergers across the industry, the thinking goes.
Hyatt was reportedly also in talks to buy Starwood. Left hanging at the altar after Starwood ran off with Marriott, the Chicago-based hotel company was suddenly lumped into a pool with IHG and Accor as people wondered who might be next to pair up.
In recent years, the focus has narrowed on IHG and Accor, as their networks complement one another. Accor's strength lies primarily outside the U.S., while IHG — even though it's based in the U.K. and has a strong European network of its own — has a major presence in America.
"Well, the only thing that comes up more is are Jen and Brad getting back together," IHG CEO Keith Barr told me with a laugh two years ago.
It appears the other CEO required at the merger table has similar thoughts on the notion of a megamerger comparable to that of Starwood and Marriott.
"Those mergers make sense on paper when you're an investment banker," Accor CEO Sébastien Bazin said in an interview with TPG during the Americas Lodging Investment Summit this week in Los Angeles. "They do make economic sense, but they fail on execution, and there's no need."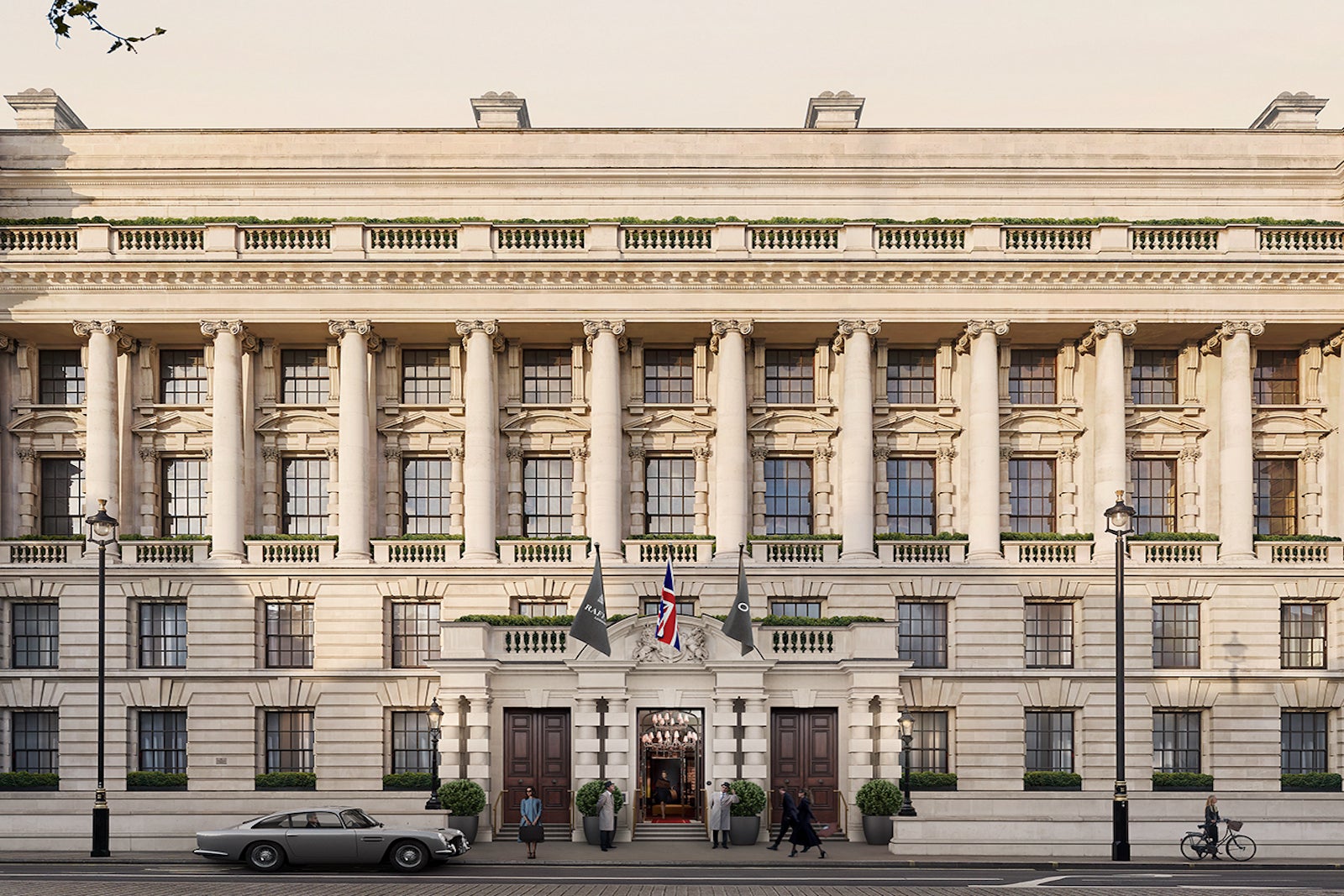 Bazin, like other major hotel CEOs, instead favors a brand-by-brand approach to growth these days. Acquisitions in recent years have favored a bolt-on strategy that fills in a geographic or brand gap rather than a transformative approach like the Marriott-Starwood venture (which created the world's largest hotel company). Accor has bolted on more than most, as the company is only a few brands shy of hitting the 50-brand mark.
Accor's recent growth has included single-brand additions like the Emblems Collection. It has also combined forces with Ennismore, owner of brands like The Hoxton and Gleneagles, to create a lifestyle hotel offshoot with select Accor brands like Delano and 21c Museum Hotels.
Leadership teams at Hilton, Marriott and IHG have similar stances on mergers. What gives?
"The reality is on execution, capacity to get the deal done and then the cultural gaps," Bazin listed off as reasons to not pursue a megamerger. "Cross-country, cross-continent mergers, I think two-thirds of them fail."
If anything, Accor and IHG behave more as rivals than potential mates: Accor partner Faena's planned hotel for New York City came at the expense of a planned Six Senses. It would have been its first New York outpost for the IHG ultra-luxury brand.
A brand spar on both sides of the Atlantic
A battle is brewing among the major hotel companies as they start moving into each other's historic geographic footholds.
Hyatt, Marriott and Hilton have each pushed significantly more into Europe, where Accor has the largest presence of all the major hotel conglomerates.
"They killed me in America, and I'm going to make sure they're not going to be growing that fast elsewhere," Bazin said of U.S. brands suddenly pushing into Europe. Accor has roughly 350,000 rooms in Europe across all its brands.
At the end of 2021, Marriott had a little more than 133,000 rooms in Europe, according to the company's most recent annual filing with the U.S. Securities and Exchange Commission. By comparison, Accor has a little more than 102,000 rooms in the Americas, per its most recent financial documents. Marriott has close to 1 million.
However, American travelers will get a taste of French hospitality in the coming years.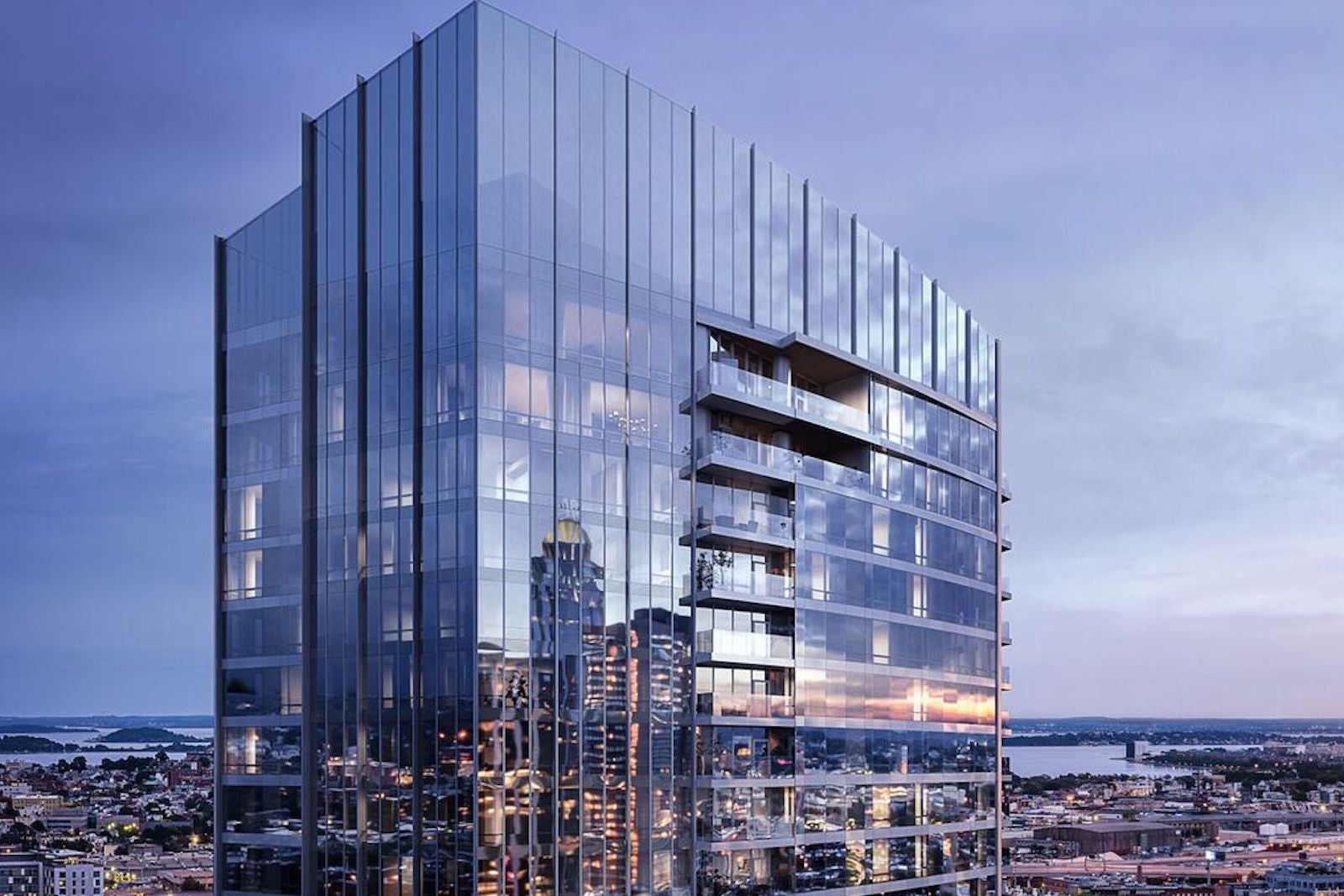 Accor recently restructured in a way that fuels further growth among its higher-end hotel brands. It even parked its headquarters for the ultra-luxurious Orient Express and Raffles brands in New York City. Additional growth plans stem from the Ennismore lifestyle hotel offshoot and further expansion of Sofitel, Fairmont and some of the company's soft brands.
All this growth requires making inroads with American hotel owners and developers, though.
"Could lifestyle make us a mark in the U.S. as a niche player? The answer is certainly yes," Bazin said. "Is it difficult? Oh, yes, it is. It's a market controlled by six gorillas. They know that the streets, the neighborhoods [and] the travelers much better than I do."
"If we wanted to go with Mama Shelter, the Hoxton or Delano or SLS more in the U.S., I need a partner. I need a U.S. partner that I can rely on who brings me the knowledge, and I can bring them the new experience of the brand," he added.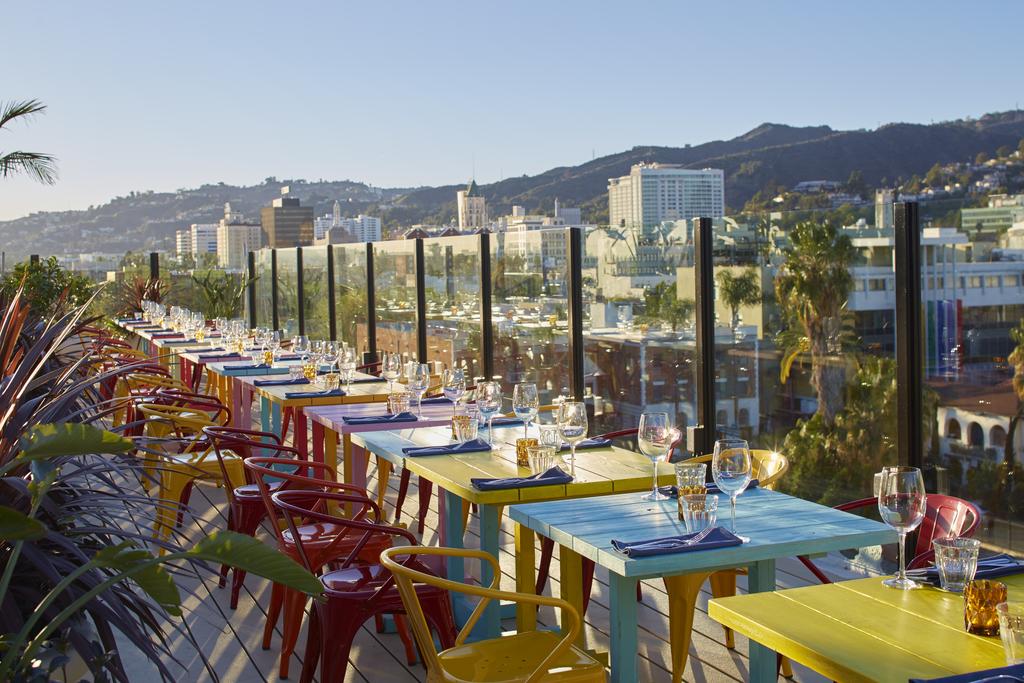 It was very evident this week during the ALIS conference — which can feel like a giant dating pool of hotel brands vying for new deals with developers and lenders to fuel growth — that Accor means business.
The company had a notably larger presence with executives than at prior ALIS conferences. It arrived shortly after the corporate reorganization; there are various CEOs under Bazin now overseeing entire brands instead of geographic regions.
Maud Bailly — who was Accor's CEO of southern Europe and is now CEO of Sofitel and the MGallery and Emblems collections — previously told TPG she was targeting the U.S. with the brands she now heads.
Some might scoff at the idea of Accor ever gaining much of a foothold in the U.S., but signs do point to owners open to deals with companies simply because they aren't a Hilton or a Marriott. Sonesta International Hotels Corporation exploded in growth during the pandemic, partially through conversions of various Marriott and IHG hotels.
A hotel needs more than guest rooms
U.S. travelers shouldn't expect to find Accor hotels in the economy sector. Hilton made moves to push into premium economy hotels with its recently announced Spark brand, and Marriott acquired the affordable City Express brand out of Mexico. This suddenly put two of the world's largest hotel companies in a travel segment they aren't typically known for.
Accor has several budget brands like Ibis and Greet, but those aren't part of the U.S. expansion strategy. The company previously owned Motel 6 before selling it to Blackstone in 2012 for nearly $2 billion. It's unlikely Accor wades back into the pool of cheap hotels in the U.S.
"In America, that's taken," Bazin said of the economy segment. "In Europe, we control that game."
Instead, he pointed to the more recently announced Handwritten Collection, a midscale soft brand, as a way to grow. The brand caters to the growing travel preference for more experiential offerings and better connectivity to a surrounding neighborhood. That's part of Accor's broader push into lifestyle hotels. (Company leaders previously defined lifestyle hotels as properties that make at least half their revenue off food and beverage.)
Achieving the lifestyle characterization requires building more hotels that cater to local residents who spend money at bars and restaurants but not on a guest room upstairs.
"Don't build for the travelers," Bazin said later in the week during a general session at the conference. "That is the recipe of the future."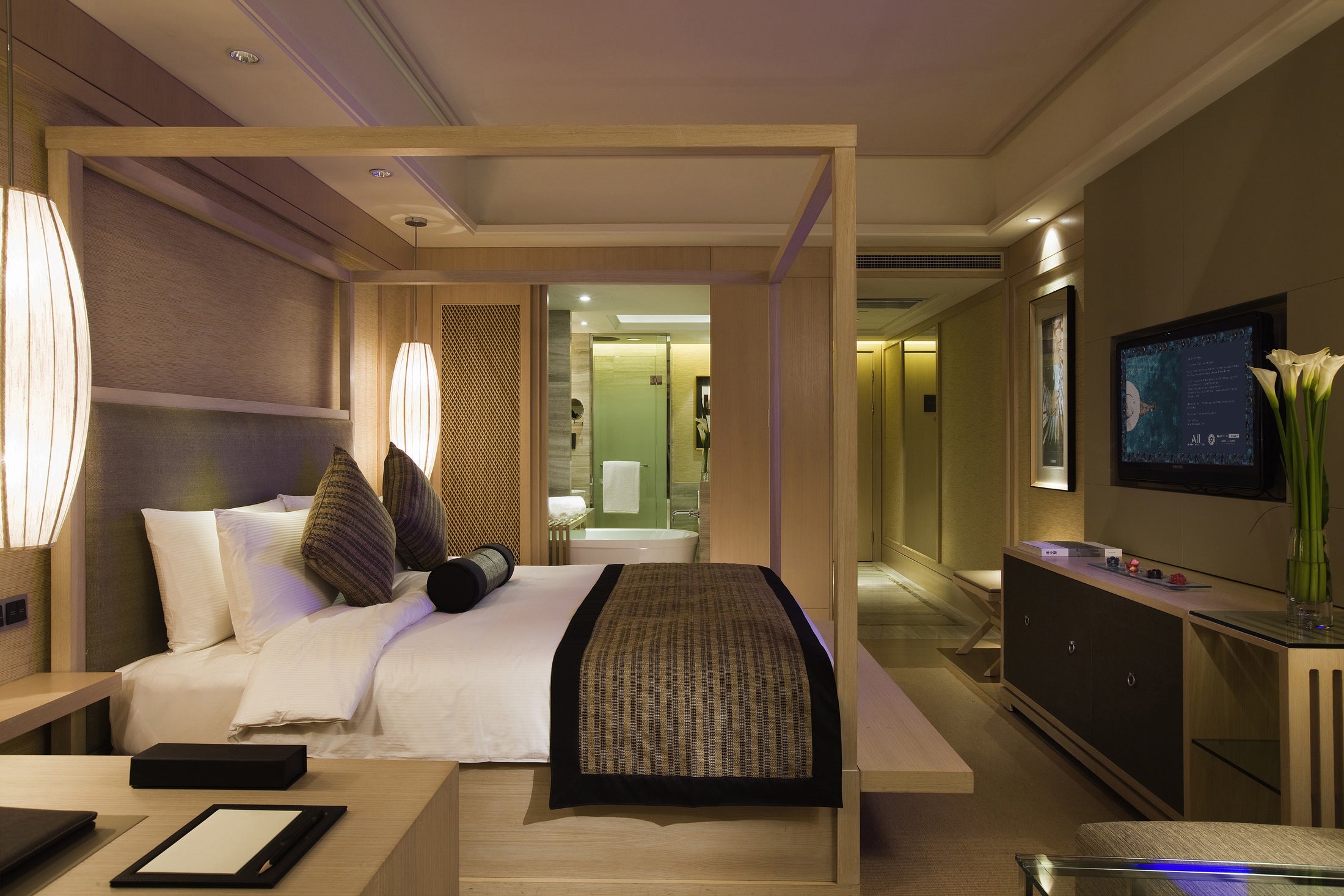 Finessing the product
Accor's smaller U.S. presence might give it an advantage on the guest experience front; travelers here likely only associate the company with higher-end hotels that include robust bars and restaurants.
Some guests have complained about the disjointed experience across hotels associated with all the major brands; this is especially true considering how brands relaxed their standards during the pandemic. Hotels weren't getting renovated on normal schedules because the big brands favored letting the owners hold onto the cash during such an uncertain travel time.
While Accor might not face that disjointed customer experience problem as much in the U.S., Bazin admits it is still something the company deals with in Europe.
"What's happening to the legacy, traditional U.S. brands is they are facing the same problem that I'm facing in my own domestic market," he said. "We did not pay attention enough, [and] the owners have been friends for 40 years, so you're not harsh on them. It is a true problem. It needs to be fixed."
The silver lining is owners are coming around to the idea of renovating their hotels quickly, as it means they can start charging more for rooms.
"A lot of the owners realize that if they do spend the money, they have a big return," Bazin said. "That was not the case pre-COVID-19. Today, pricing is very strong. Every hotel we've been renovating in France, we got a payback in two-and-a-half years. I'm sure it's very close to that in America as well."
Another summer of expensive hotel stays
While the global economy might have a giant question mark over it, that doesn't mean there will be a wave of bargains at your favorite Accor hotel. Once again, summer is likely going to be great for hotel owners but not so great for your wallet.
"I am starting with the truth [and a] big statement: 2023 will be better than 2022 — no question," Bazin said.
The optimism comes amid swelling sentiment that a recession, if there is one, is likely to be brief this year in certain parts of the world. Marriott CEO Anthony Capuano also told TPG this week that he doesn't see signs of cratering hotel rates this year.
Bazin is bullish on travel demand in the Middle East and Southeast Asia amid China's reopening. He also pointed to destinations like Egypt, Turkey and Brazil that are growing in demand. This ongoing diversification of the Accor network and worldwide expansion helps fuel the Accor CEO's outlook.
"When 80% of the company centered on continental Europe 10 years ago, my answer would have been different," Bazin said.