Regulation is once again dangling over the short-term rental sector, best known for vacation rentals found on platforms like Airbnb and Vrbo.
Places like Maui, Hawaii, and Atlanta cap how many units a host can list online. Other cities like Paris limit the number of days a host can rent out a unit. New York City's latest law requires hosts to register with the city or run the risk of not having listing platforms process their payment.
There are more than 40,000 Airbnb listings in New York City, according to the watchdog group Inside Airbnb. The executive director for New York City's Office of Special Enforcement told the New York Daily News late last year that this latest regulation, Local Law 18, could swipe more than 10,000 listings off Airbnb.
While you might end up paying more for a New York hotel room or vacation rental, don't sing a swan song quite yet for Airbnb.
"As with regulation in general, particularly for something like vacation rentals, I think the enforcement of it is the real challenge," said Makarand Mody, an associate professor and director of research at Boston University's School of Hospitality Administration. "For that reason, I don't think it's going to be as big an impact as a fourth of the inventory going off the market."
New York City already prohibits renting out a home or apartment for less than 30 days if the owner is not present during the stay. However, Local Law 18 requires hosts already adhering to existing guidelines and planning on renting out a space to register with a city database and obtain a registration number.
Listing platforms like Airbnb and Vrbo would then have to verify that number before listing a home and processing payments for that listing. Failing to comply with the new measure means a host could end up owing the city between $1,000 and $5,000 in penalty fees.
Mody is in no way advocating renting an illegal vacation rental unit, nor is he supporting hosts who fail to comply with the measures. But he is the latest of many to note all these regulations on the burgeoning short-term rental industry are hard to enforce.
If you look for a four-night stay in February and filter your Airbnb search by whole homes and apartments, you shouldn't be able to find any listings in New York City. Instead, you can find well over 1,000.
"It's more news than actual enforcement or any sort of real impact on the supply of Airbnb, per se," Mody added.
Short staffed
The latest regulation comes after years of New York City failing to enforce various attempts to rein in lawbreakers in the short-term rental sector.
There are roughly 13,000 homes — not all of those on vacation rental platforms — regularly rented illegally in New York City, according to The Real Deal.
Christian Klossner, the executive director of the mayor's office of special enforcement, told the real estate news site that he and his 30-person team don't have the resources to go after rule breakers.
"Someone who is living in their own home, occasionally renting it out a few times a year and doing it in a way where they aren't driving the neighbor crazy is not our priority," he added to TRD. "We have bigger fish to fry."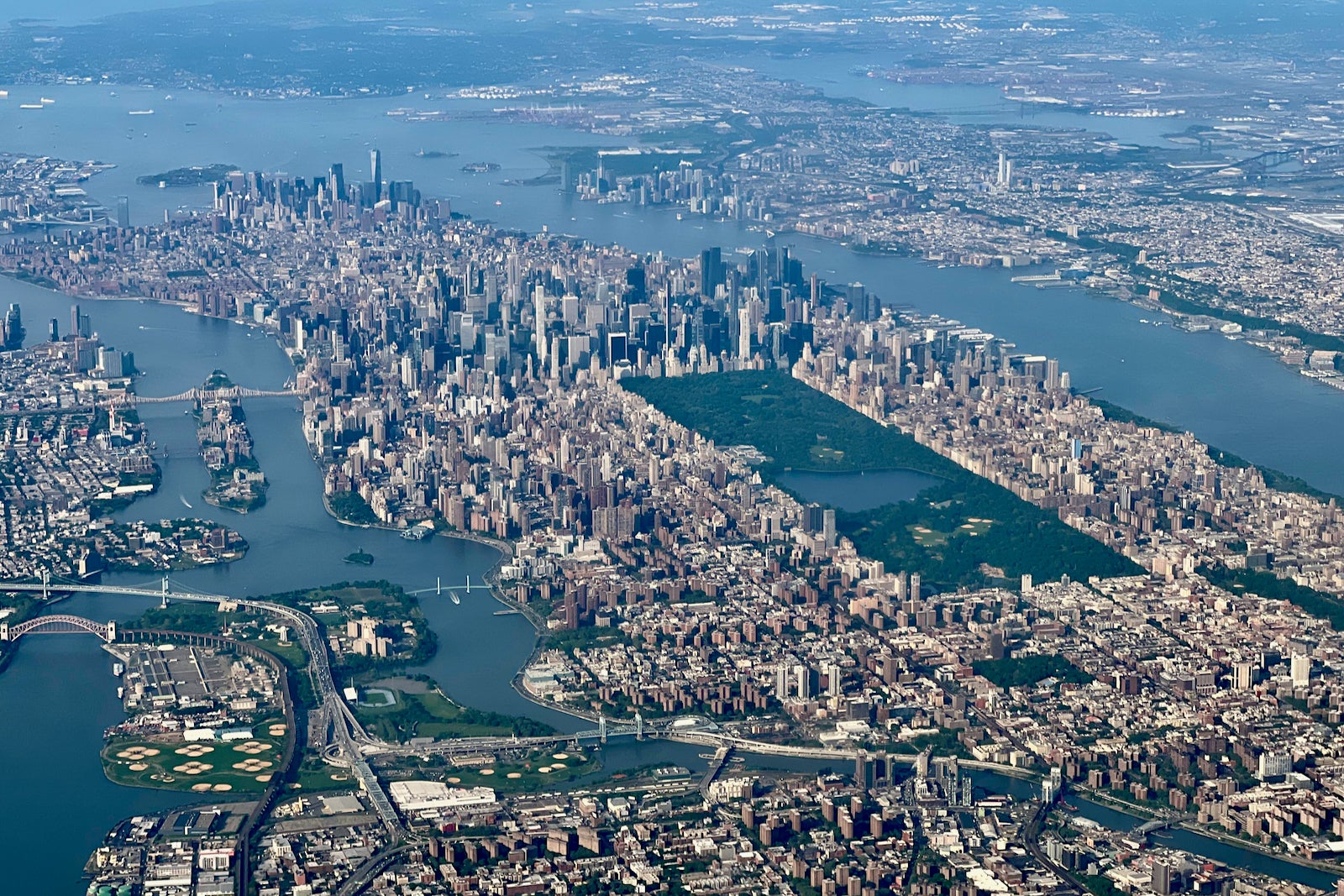 Back-up plans
This doesn't exactly mean go ahead and book whatever New York City Airbnb you find online. One always runs the risk of getting evicted during a stay if the city finds out a unit is rented and occupied illegally.
There are also plenty of warning signs about the new regulation taking a legitimate toll on overall listing availability — especially if it becomes a matter of hosts getting paid or not.
Airbnb sent an email to users in December that linked to a form where they could complain to New York officials about the new regulation. But the company indicated Monday to TPG that no one city in the world or potential regulatory headwinds have a significant pull on overall performance.
"Over the last decade, our Host community has continued to grow, thanks in part to the work we've done with cities around the world to support clear, balanced regulations which provide certainty for Hosts and allow communities to benefit from the economic activity short-term rentals generate," an Airbnb spokesperson said in a statement. "Nearly 90 % of our top 200 markets by revenue around the world have some regulation in place, and no one city accounts for more than 1.5 % of our revenue."
New York City represents less than 1% of all active Airbnb listings worldwide.
The new regulation will likely be painful to travelers' wallets, as less supply puts more power in the hands of landlords and hotel owners to charge more. Even with average hotel occupancy rates down 13% from pre-pandemic levels last year, average daily rates in New York City were a little more than 13% higher, according to STR.
By the end of January of this year, average daily hotel rates in New York City were just shy of $200 a night. At the same point in 2019, rates averaged a little more than $177 a night.
One could correlate some of that pricing power hoteliers had stemmed from already lower-than-normal vacation rentals on the market. The number of short-term rental listings in New York City cratered during the pandemic, according to rental analytics firm AirDNA. By the end of last year, the city still only recovered to 60% of its peak seen in late 2018.
"I don't think this dumps growth," said Kevin Davis, CEO of JLL Hotels & Hospitality, Americas, of various regulations underway or under consideration. "It changes how these companies grow, and, frankly, it has an effect on the rates that people pay. To the extent that Airbnb or short-term rentals are more difficult to execute in cities, what will happen is existing properties will generally continue to exist. There may not be new supply in that municipality, so as a result, pricing for the existing properties is going to go up."
A new tune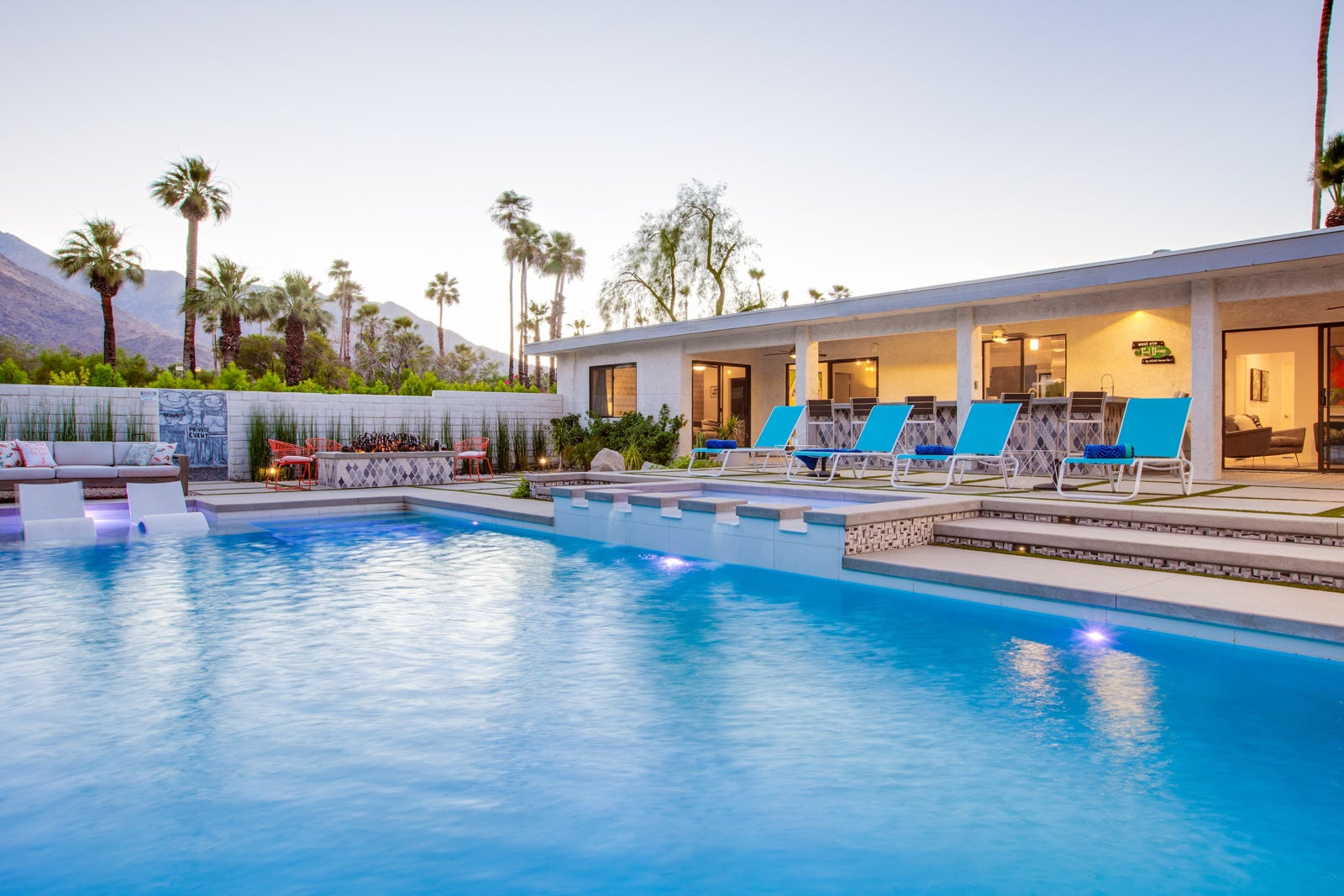 There is something different amid this latest round of regulatory unfurling compared to prior years.
For one, this isn't the Airbnb vs. hotel companies slug fest of yesteryear regarding short-term rental hosts not having the same safety and tax requirements of a traditional hotel.
Instead, city governments this time around are trying to do things like shore up more year-round housing for people who say the short-term rental bonanza of recent years has displaced them from neighborhoods.
While this new oversight might cause a speed bump in terms of the overall vacation rental industry's growth in select parts of the world, this isn't going to be a death knell for this kind of lodging.
When one municipality introduces short-term rental regulation, prices go up, David said. But adjacent towns and cities without regulations are likely to see an increase in short-term rentals to offset the limits placed by the adjoining city.
"This is such a new phenomenon in a lot of places that the municipalities have yet to respond, certainly in big cities like New York," Davis added. "[In] other markets where we see a lot of short-term rentals [like] Savannah, New Orleans and Palm Springs, you've seen those markets enact legislation. But at the end of the day, I don't think it's going to be a limit. It's a slight impediment in certain jurisdictions, but generally, it's not going to affect the overall rate of growth."
There's also the expectation that more hotel companies are not only accepting that short-term rentals are here to stay — they're jumping into the pool themselves.
Marriott is already in the space with Homes & Villas by Marriott Bonvoy, while Accor offers vacation rentals via Onefinestay. Mandarin Oriental Exclusive Homes and Four Seasons Private Retreats are hotel-branded providers at the ultra-luxurious end of the sector.
"My prediction is that over the next five years or so, you will see owners of traditional hospitality [companies] also owning short-term rentals," Davis said. "From a consumer perspective, I think they will see a higher quality product and more institutionally managed and built-out properties."