American Express is flexing its lounge muscles with the opening of an exclusive club inside one of New York City's tallest skyscrapers.
The issuer is building what it's calling the "Centurion New York" inside the 93-story One Vanderbilt building in midtown Manhattan, located just a few blocks from Grand Central Terminal and Bryant Park.
While the space is named after the invite-only Centurion Card from American Express, the lounge will actually be open to everyone. Here's what we know so far.
The information for the Centurion Card has been collected independently by The Points Guy. The card details on this page have not been reviewed or provided by the card issuer.
What is the opening date of the Centurion New York?
The Centurion New York is due to open in March. Reservations are expected to open in late February.
What's inside the Centurion New York?
The exclusive Centurion club will offer all Amex cardholders a luxurious escape from the hustle and bustle of New York.
The amenities include a comprehensive dining menu, an extensive drink list and plenty of spaces to relax and mingle with other cardmembers.
Popular chef Daniel Boulud, best known for his Michelin-starred restaurant Daniel, will curate a casual and fine dining menu for the Centurion New York, though it wasn't immediately clear whether the food offerings will be complimentary.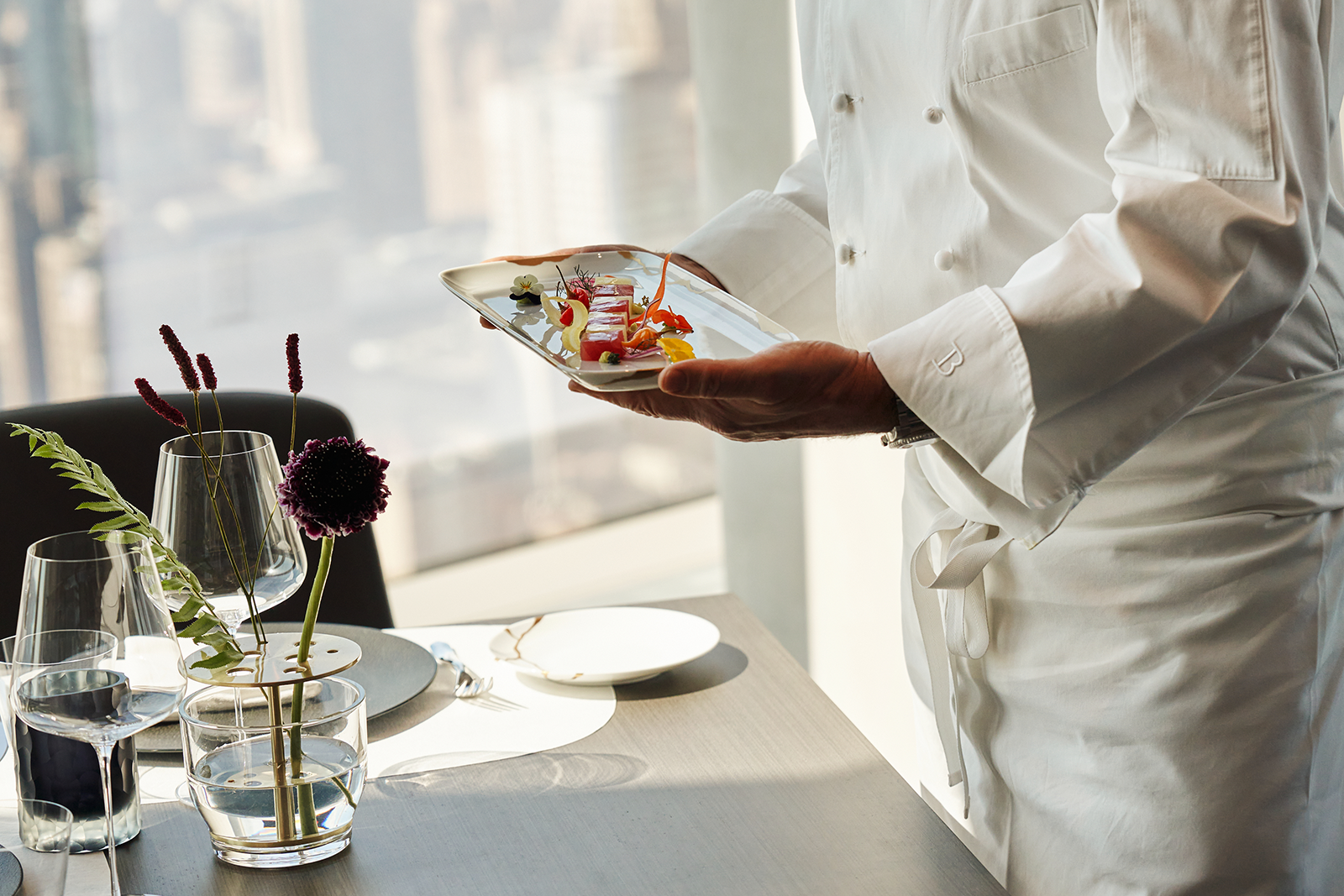 The Centurion New York will be staffed by specially trained concierges who'll be able to help cardholders with any personal requests ranging from dining reservations to travel plans.
While the lounge's size and layout are a tightly kept secret, Amex advertises that the space was designed by renowned studio Yabu Pushelberg. The walls will be adorned with a rotating selection of artwork curated by Artsy, an online art marketplace. Should you be interested, these pieces will be available for purchase.
Your olfactory senses will also be in for a surprise as Diptyque created a special scent that'll be pumped into the lounge.
While some of the amenities will be available to all cardholders, many will be reserved for those with the Centurion ("black") card.
This includes exclusive member-only events, one of which will be dedicated to learning more about wines, according to the information shared with TPG by a Centurion cardholder. Other events will focus on art, culture and lifestyle programming.
There'll be a private dining space in the lounge, which will be available to reserve in advance by Centurion cardholders for business meetings or other special occasions. Other private rooms and lounge areas will be reserved for Centurion members.
How do I get access to the Centurion New York?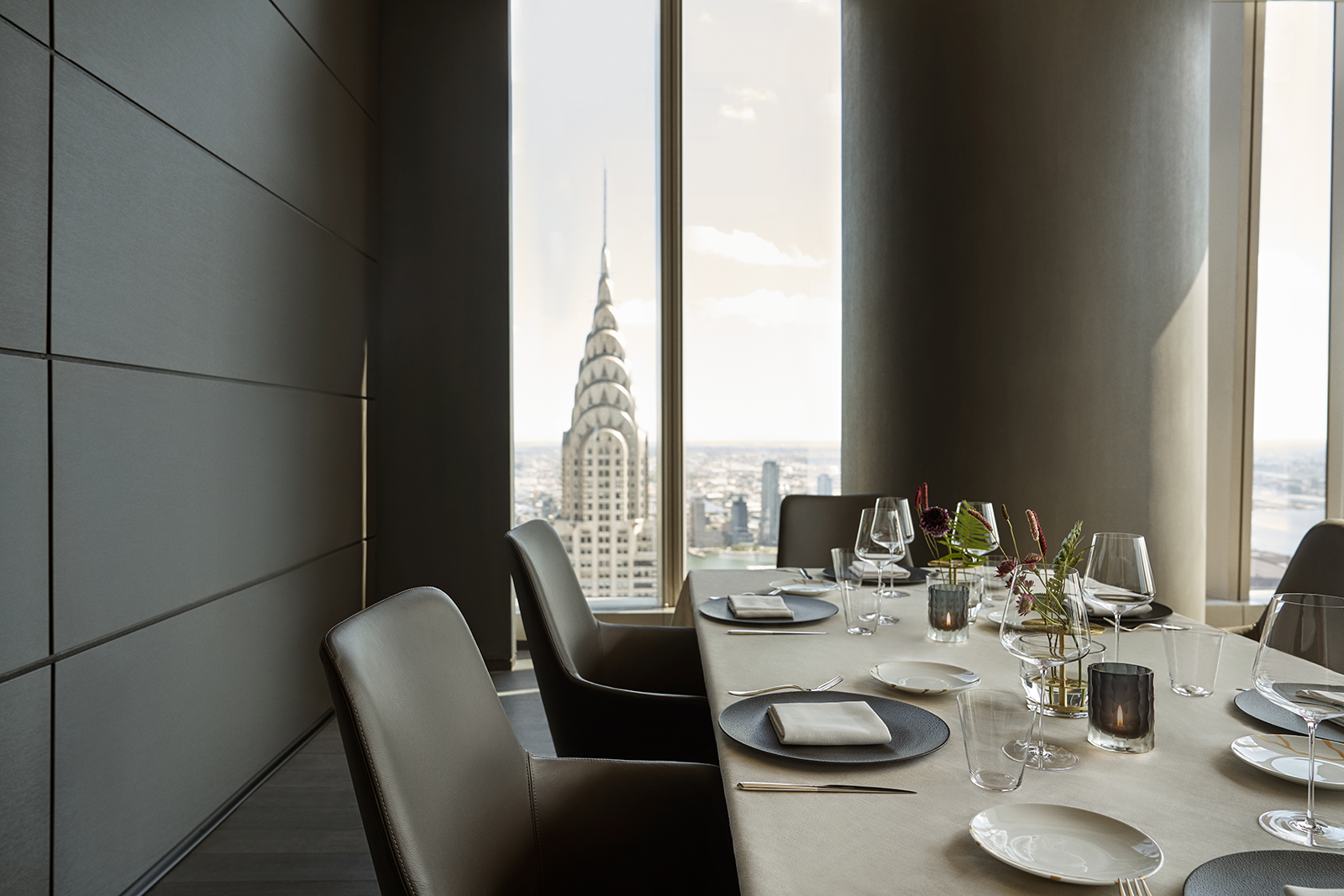 While some might think that the Centurion New York will be limited to those who have a black card, that's actually not the case.
All American Express cardmembers will be able to access the Centurion New York with an advance reservation made via Resy, according to people familiar with the matter, including Amex membership professionals.
In fact, members of the general public, including those who do not yet have an Amex card, will also be able to make reservations to visit the Centurion New York. Reservations are expected to open in late February, and we'll update this story with more details as they become available.
Once you've secured a reservation — there's no word yet on how challenging that'll be — access will be complimentary for all cardmembers and members of the general public. It wasn't immediately clear how long each reservation window will last, or how many guests you'll be able to bring into the lounge.
While the lounge will be open to all cardmembers, those who have a Centurion Card will receive priority access and expanded availability.
Though Amex never shares too many details about the Centurion card experience, the invite-only black card is typically reserved for very notable individuals and businesses with hundreds of thousands of dollars in monthly expenses and an ultra-high net worth.
The issuer has historically offered Centurion cards to celebrities, CEOs and other VIPs. The Centurion Card comes with a $5,000 annual fee (on top of the $10,000 one-time initiation fee).
We'll update this story with more access details as they become available, but most Amex cardmembers will likely be excited that the issuer isn't going to keep the club limited to those with top-of-the-line cards.
Where is the Centurion New York located?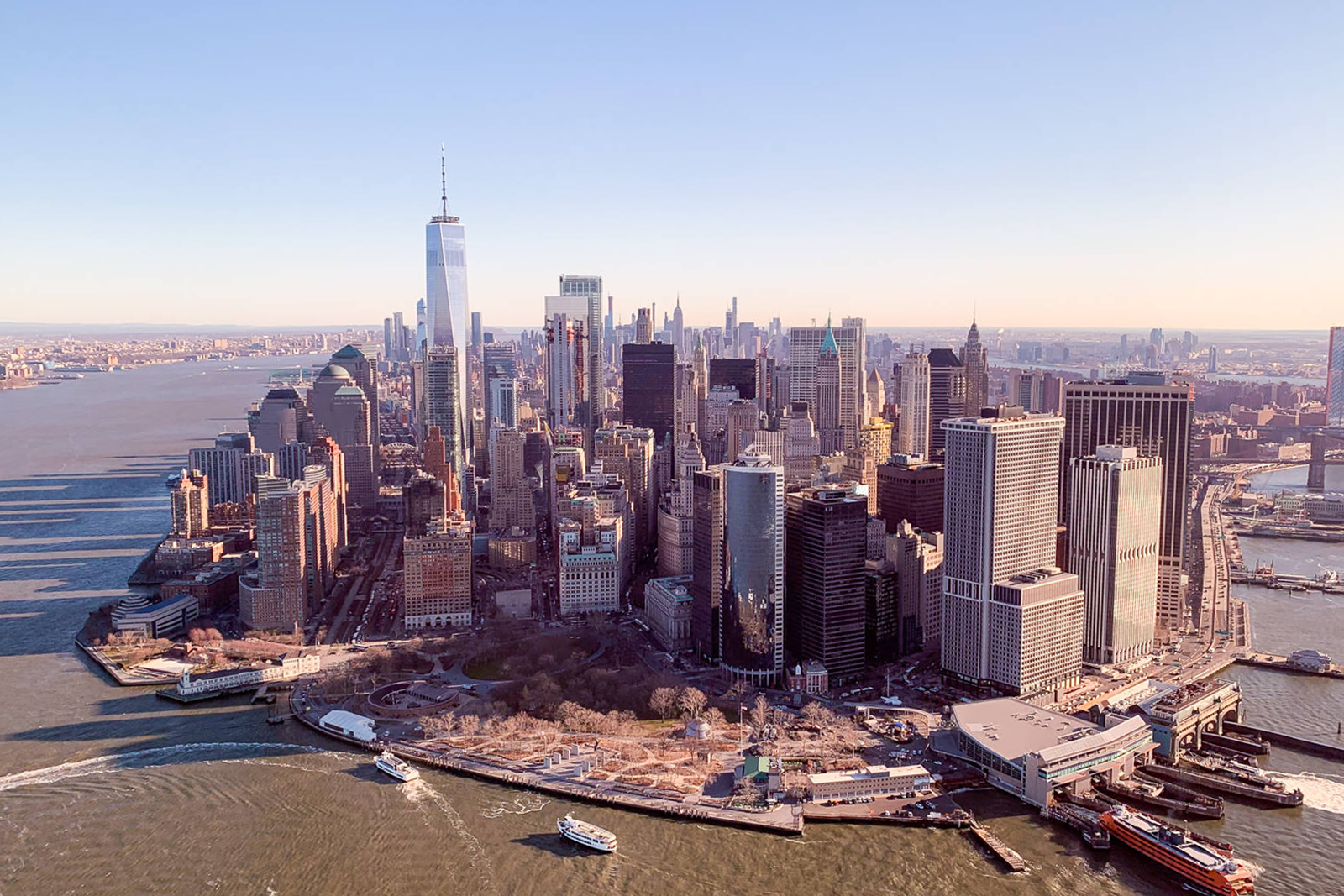 The Centurion New York opens in March on the 55th floor of the One Vanderbilt building, which is the fourth-tallest skyscraper in New York City.
One Vanderbilt is located just a few steps from Grand Central Terminal in the Midtown East area of Manhattan.
In addition to the Centurion club, the building features a thrilling observation deck that opened in 2021. The Summit One Vanderbilt is also home to Apres, a terrace and lounge led by hospitality icon and restaurateur Danny Meyer's Union Square Events.
Bottom line
As Amex faces increased competition from Chase and Capital One in the premium credit card and airport lounge space, the company is once again raising the bar for what it means to be a cardholder with the opening of the Centurion New York.
While we'll reserve judgment until we fully review the new lounge, Centurion New York is poised to be a swanky space in the heart of Manhattan that's sure to be quite popular with cardholders (and members of the public) who live or work in or visit New York City.
Though it's possible more non-airport Centurion clubs are in the pipeline, I'd imagine that the initial focus will be on nailing down the experience in New York. In the past, Amex has opened pop-up lounges for cardmembers in places like Vail, Colorado; Deer Valley, Utah; and Tokyo, though Centurion New York will become the issuer's first permanent club outside of an airport.
It's interesting that Amex will also welcome non-cardholders into the lounge, though it's likely that there will be far fewer reservations released for members of the general public. Of course, it's also possible that the issuer will try to monetize the experience once inside the club with expensive food and beverage offerings.
As the opening approaches, stay tuned to TPG for more details and a full review of the Centurion New York.
For more about American Express Centurion Lounges, check out: