Editor's note: This is a recurring post, regularly updated with new information and offers.
If you're looking for the most affordable way to go to Disney World, Disneyland or on a Disney Cruise, you may have wondered if Disney's credit card offerings, the Disney Visa Card and the Disney Premier Visa Card, are good options.
Both earn Disney Rewards Dollars that you can use to pay for most things Disney, including trips to the parks or a cruise. And, after all, anything that makes a Disney trip more affordable can be a very good thing to consider.
But the answer to whether or not the cards are worth it is a little more complicated than a simple yes or no. We'll break down how the cards work and when they are — and aren't — worth getting in anticipation of an upcoming Disney vacation.
Disney Visa card welcome offers
The Disney Visa is the entry-level product that has no annual fee and currently awards a $150 bonus after you spend $500 on purchases in the first three months. The Disney Visa Premier has a $49 annual fee, but currently awards a $300 statement credit after $1,000 in spending in the first three months. Both are issued by Chase and thus are subject to Chase 5/24 rules.
I'm not one to turn down $150 to $300 in statement credits, but remember that several credit cards have sign-up bonuses worth $1,000 or more.
Just as an example of what else is out there, the Capital One Venture Rewards Credit Card is currently offering 75,000 bonus miles after you spend $4,000 total on purchases within the first three months from account opening, and the Chase Sapphire Preferred Card has a bonus of 60,000 bonus points after you spend $4,000 on purchases in the first three months from account opening.
So while $300 toward a Disney vacation sounds great (and it can be) — it's good to compare to the value of other cards.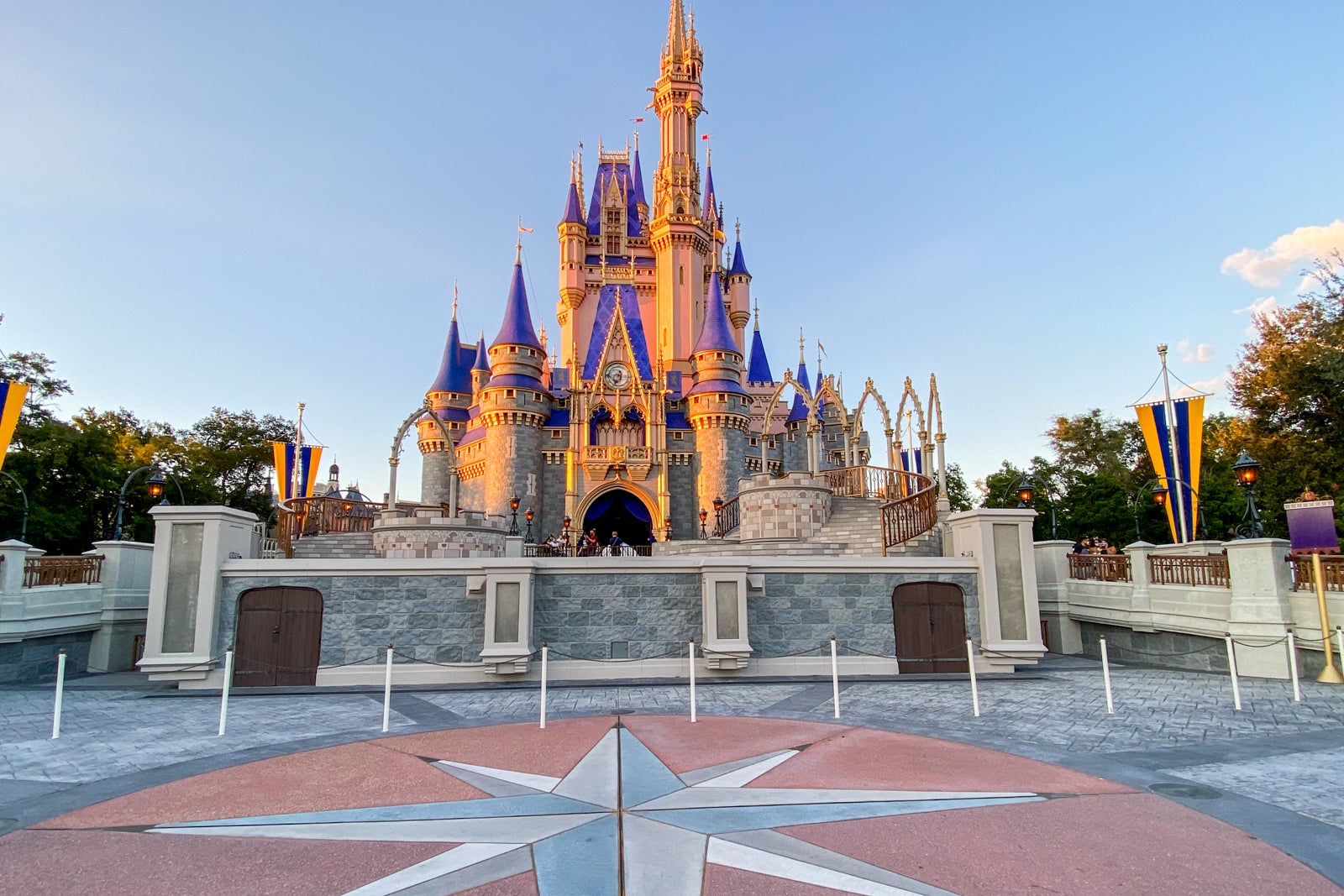 Related: How much does it cost to go to Disney World? 
Disney Visa card rewards
Now that we've discussed the bonuses, when you look at everyday spending, the Disney credit cards earn rewards at different rates.
The no-annual-fee Disney Visa earns a simple 1% back on all card purchases in the form of Disney Rewards Dollars you can use at Disney. The Disney Visa Premier, meanwhile, earns 5% back on card purchases made directly at DisneyPlus.com, Hulu.com or ESPNPlus.com, 2% back on purchases at gas stations, grocery stores, restaurants and most Disney locations, and 1% back everywhere else.
Disney Rewards Dollars are extremely limited — they're only good for use at Disney locations With the Premier, you can also redeem your dollars for a statement credit toward airline travel, but it's likely that there are still better options out there for you. Earning up to 5% back in Disney Rewards Dollars in some spending categories isn't bad, but just for perspective, there are many credit cards out there that provide a better return for everyday spending than either of the Disney cards.
For example, the Capital One Venture earns 2 miles per dollar spent on all purchases, albeit for a higher annual fee of $95 per year. Some credit cards award up to 4 or 5 points per dollar at places such as grocery stores and on gas purchases, travel purchases, etc.
In other words, you can do much better than earning Disney Reward Dollars with your everyday purchases via a wide variety of credit cards.
Related: Earn more than 1 point per dollar with these cards
Disney Visa card perks
The unique perks are where the Disney Visa products get more interesting for those looking to vacation with Mickey Mouse.
First, you can save 10% on some Disney merchandise purchases of $50 or more and save 10% on select dining locations on eligible dates at Disneyland and Disney World. Some eligible spots include: Skipper Canteen at the Magic Kingdom, Rose & Crown Dining Room (lunch only) at Epcot, Kona Cafe at the Polynesian Village Resort, the Hollywood Brown Derby at Hollywood Studios and Storytellers Cafe at the Grand Californian at Disneyland (I highly recommend the breakfast with characters at Storytellers).
Related: Best restaurants at Disney World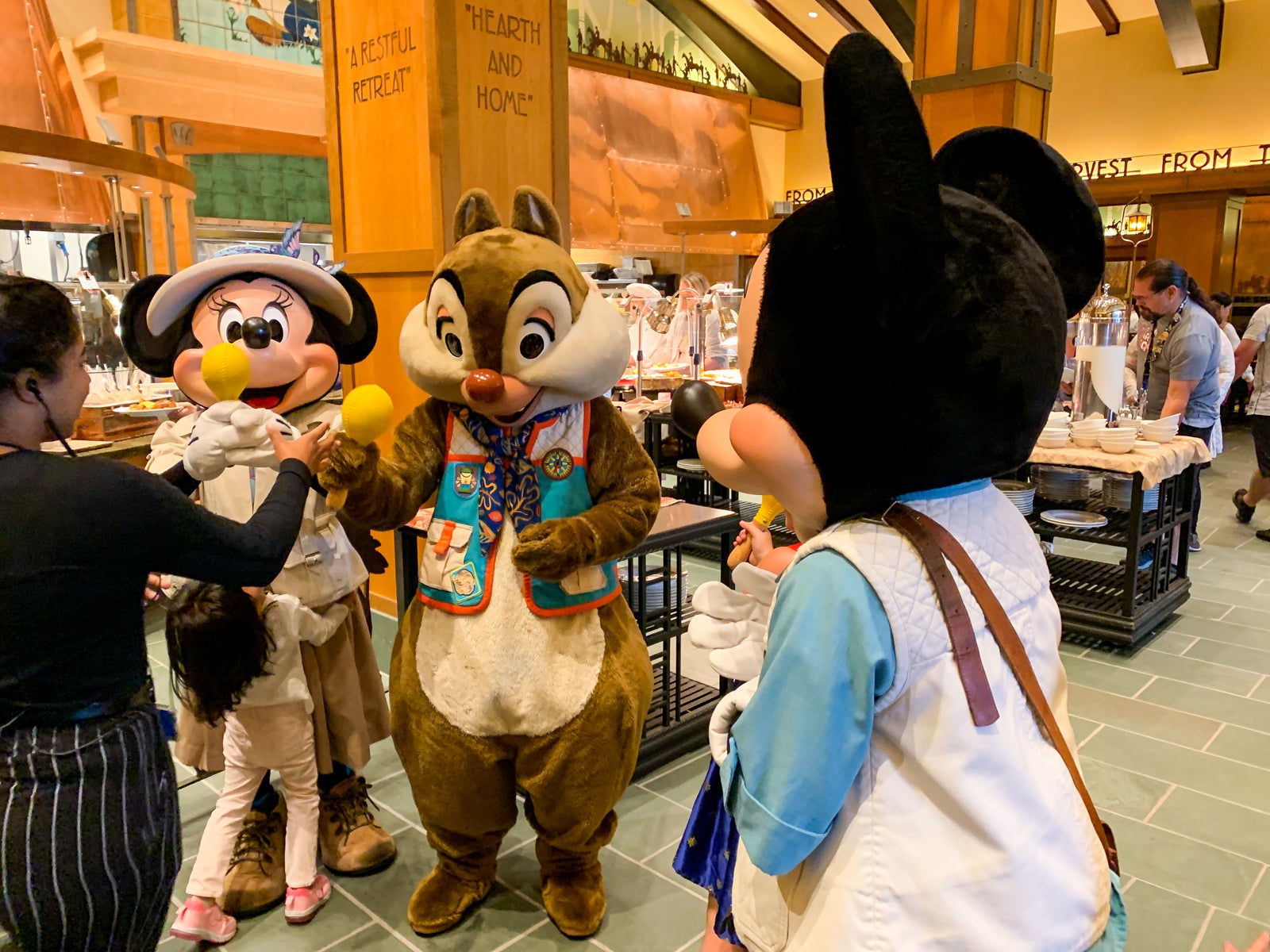 You can also get a 10% discount on some activities, such as the horseback rides at Fort Wilderness. Finally, Disney card members also get some exclusive photo opportunities.
Related: Is Disney Cruise concierge level worth it?
Why the Disney debit card may be better
At TPG, we aren't huge fans of using debit cards for everyday purchases, as you typically don't earn rewards or have the same level of built-in protections as with credit cards. That said, the Disney debit card may make sense if you're mainly interested in the Disney perks that come by having the card.
Having the debit card won't count against Chase 5/24 status and carries no annual fee. However, you will need a Chase checking account to access this debit card option.
The Disney debit card doesn't earn rewards (so there is no need to really use it much), but it gets you access to many of the same photo ops and discounts on Disney merchandise, dining, cruise expenses, park tours, etc., as the Disney Visa credit cards. This is a way to get the perks but avoid fees or using a 5/24 slot on a Disney credit card.
Related: Why you shouldn't use debit cards
Why the Disney Visa cards aren't always the best choice
I'm a bit of a Disney fanatic, so I get the appeal of having one of these Disney cards — they're cute, too, with the different available Disney design options. If the built-in perks — the in-park character photo ops and available discounts — sound intriguing, then a Disney Visa might be right for you since those are perks not really replicated on other cards.
If you are big on Disney dining and some out-of-park experiences, saving 10% or so on those charges can add up for frequent Disney visitors.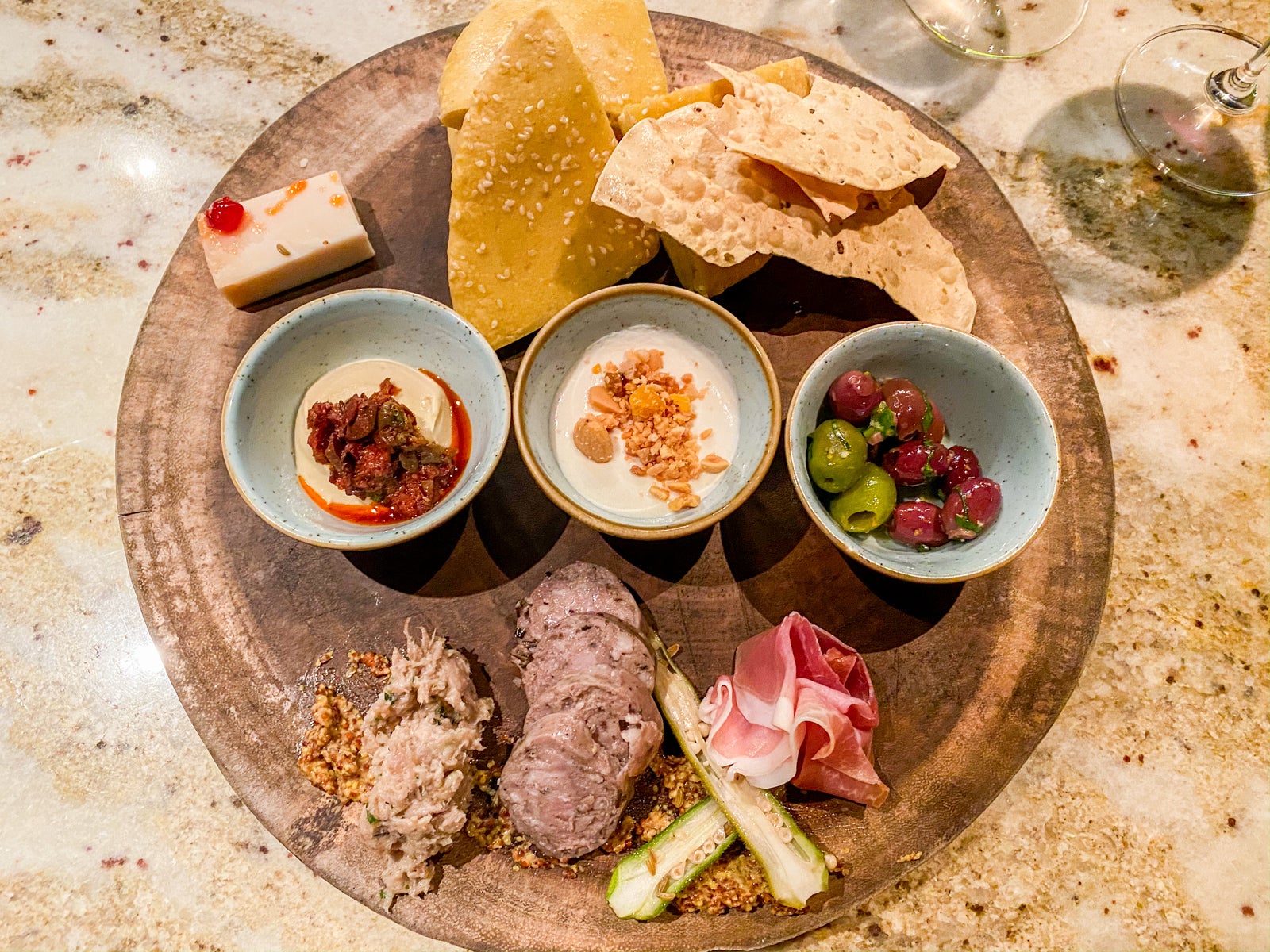 However, if your main goal is to get a rewards-earning credit card that will rack up points or rewards you can use toward a Disney vacation, you can probably do better both in terms of a larger welcome bonus and better everyday earning rates that you can use at Disney than a Disney Visa.
Here are my favorite credit cards for families who want to use perks to travel.
Related: How to use points for Disney tickets
If you spend a lot of money at Disney and want to earn as many points or as much cash back as possible on these expenses, the Disney Visa Premier is a good choice but not always.
Bottom line
The Disney Visa credit cards are fun rewards choices for fans of all things Disney. However, the cards are far from slam dunks for Disney enthusiasts looking to earn or use rewards for a Disney vacation in all situations.
In terms of rewards, the Disney cards are better than paying for things with checks or debit cards, but they often aren't the absolute best credit cards on the market if your goal is to use points for your next Disney trip.
Instead, have read our guide to the best credit cards for Disney vacations to save the most money and earn maximum points on your ticket, flight and hotel expenses on your next Disney vacation.
Read more: Disney Premier Visa and Disney Visa card reviews
Additional reporting by Ryan Wilcox.