Avelo Airlines' presence continues to grow.
The budget airline that launched in 2021 will add three destinations to its network: Charlottesville, Virginia; Colorado Springs, Colorado; and Brownsville, Texas.
Avelo plans to service flights from its base at Hollywood Burbank Airport (BUR) to Colorado Springs Airport (COS) and Brownsville South Padre Island International Airport (BRO) — the first home-state destination for the Houston-headquartered carrier.
Flights between Burbank and Colorado Springs begin May 3, and they will operate on Tuesdays, Thursdays and Saturdays. Avelo plans to launch flights between Burbank and Brownsville on May 17, with flights running on Wednesdays and Saturdays.
Avelo will also begin flying between Orlando International Airport (MCO) and Brownsville starting May 17.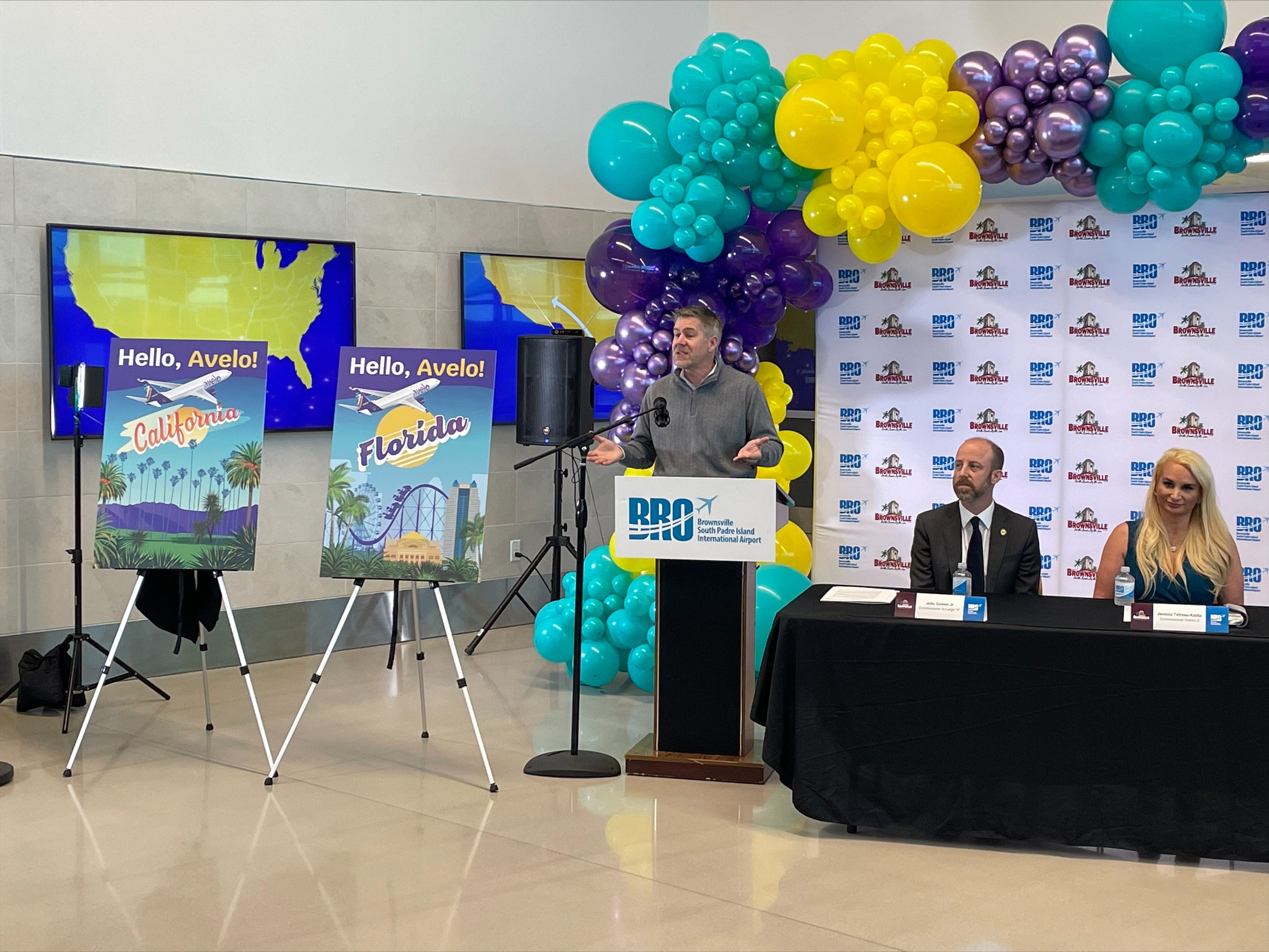 In addition, the budget carrier will offer flights between Orlando and Charlottesville Albemarle Airport (CHO) starting May 3. Avelo said it would operate flights between Orlando and Charlottesville on Mondays and Fridays.
Avelo also said that the Brownsville launch will make it the only carrier to offer nonstop flights from SpaceX's new South Texas spaceport to the spacecraft company's Los Angeles headquarters and Florida's Space Coast (which is approximately an hour away from Orlando).
Since its inception in 2021, Avelo has grown its network significantly by offering nonstop flights to popular leisure destinations. The startup carrier already operates bases in Burbank; New Haven, Connecticut; Orlando; and Wilmington, Delaware.
More recently, Avelo made a splashy debut in Wilmington with its inaugural flight from Wilmington Airport (ILG) to Orlando. Before Avelo's arrival, Delaware was the only state in the U.S. without regularly scheduled passenger service; the last carrier to serve the state was Frontier Airlines.
Although Avelo has grown significantly in the past two years, it has also cut destinations from its network. Avelo confirmed it will leave Virginia's Newport News-Williamsburg Airport (PHF) on April 17 and Kentucky's Blue Grass Airport (LEX).
The last Avelo flight out of Lexington, Kentucky, was Feb. 21.
A spokesperson for Avelo said the airline decided to shutter those two routes due to a lack of demand in both markets. Particularly regarding Newport News, the carrier had been underperforming in future bookings. Avelo plans to automatically refund customers who have booked flights out of Newport News past April 17.