If your typical packing routine involves tossing random items of clothing into your suitcase and then sitting on it to squish everything down until it zips shut, you probably haven't met Away luggage. Away's signature polycarbonate luggage is designed to comfortably secure your belongings, glide through the airport and stand up to the wear and tear brought on by even the most intrepid travelers.
These days, the biggest problem with Away is often how many other travelers on your flight have the exact same Away bags in navy, pink and other popular colors. But Away just launched a new eye-catching collection that is almost guaranteed to stand out in the airport.
Away's limited-edition Aura Collection comes in two new gradient hues, both inspired by the "healing power of sunrises and sunsets."
"Sunrise" is a celestial blend of blues and greens that mimic those first hints of daylight as the sun begins to brighten the night sky. "Sunset" harnesses the full spectrum of blues, oranges, pinks and purples that canvas the sky as day gives way to night.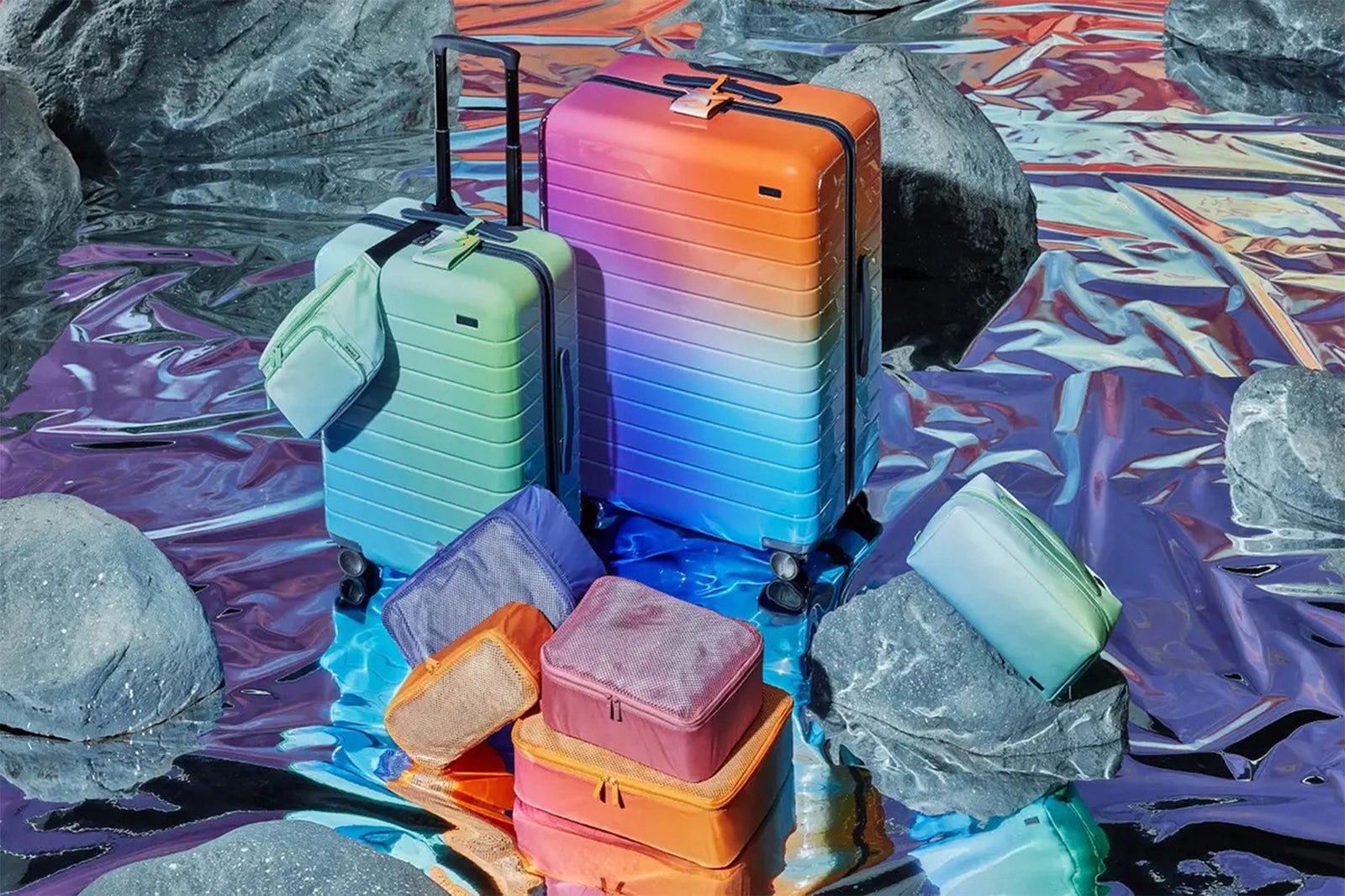 Related: Keep calm and carry on: TPG shares its favorite travel carry-on bags
Both colors are available in some of Away's most popular designs, including the Bigger Carry-On ($315), the Large ($395), Insider Packing Cubes ($55) and the Large Toiletry Bag ($85).
You can also get the Sunrise color on Away's all-new Everywhere Sling Bag ($85), a roomy bag that can be worn as a fanny pack or as a crossbody.
Related: These are the checked bags carried by TPG's staff
You shouldn't have any trouble finding your luggage in these eye-catching colors, but if you want to add even more flair to your Away luggage, it's also designed luggage tag and charm duos ($30 each) in Sunrise and Sunset.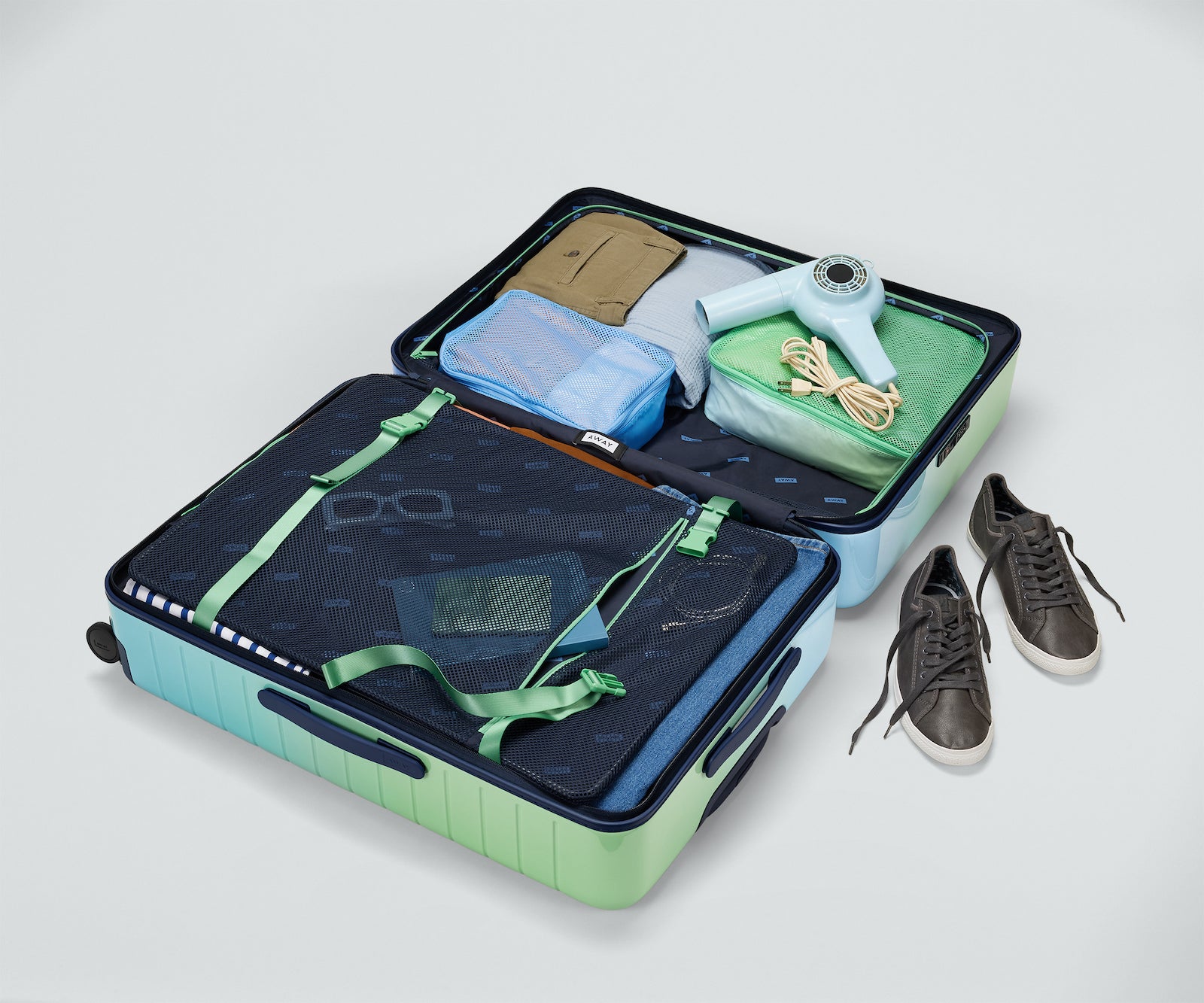 Based on TPG's tests, Away's hard-shell luggage performs just as well as it looks. The Bigger Carry-On and the Large come with an interior compression system, laundry bag, 360-degree wheels and a combination lock.
If you want the fun Away Aura collection, know that it is only available for a limited time. So, if these ethereal colors call to you, don't let the sun set on your opportunity to add them to your collection.
Related: