From Greek gods and goddesses to wine and olives, there's a lot to love about Greece. There's something magical about the contrast between the deep-blue waters of the Aegean Sea and the ancient ruins and white buildings found on the Greek islands.
The best Greece cruises are those that offer a well-rounded mix of islands and key Greece destinations: Athens for its ruins, Santorini for its blue-roofed churches, Mykonos for its shopping and nightlife, and Rhodes for its palace and charming cobblestone streets. You might even luck out and snag a visit to places like Turkey or Montenegro, too.
If you're not sure which ships to consider, here's a list of the best cruises to Greece for different kinds of travelers.
For more cruise guides, news and tips, sign up for TPG's cruise newsletter.
Best Greek isles cruises for families: Disney Dream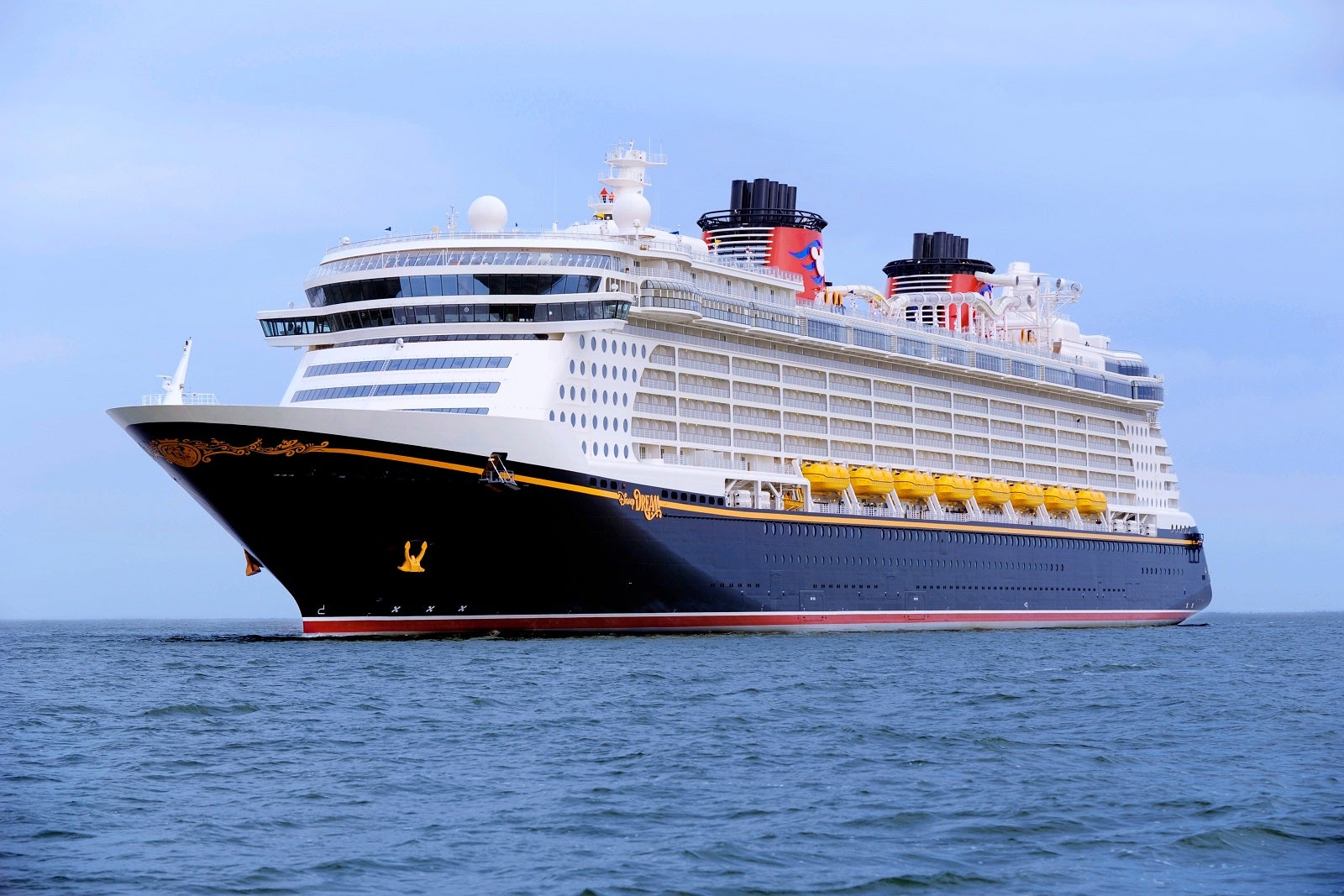 Disney Cruise Line is ideal for families. If a Disney cruise to Greece with kids sounds appealing, Disney Dream is the ship that will take you there.
The vessel is not the line's newest, but it's also not the oldest, so you'll still find plenty to do on board. The 2,500-passenger ship's small size means it's easy to learn your way around. Even better, Disney Dream is typically more affordable than the line's newer vessels.
Your children likely won't be bored on the ship. Dream offers jaw-dropping entertainment and daily character appearances. Its magical kids clubs feature a replica of Andy's room from "Toy Story" and the Millennium Falcon's cockpit from "Star Wars." (Expect surprise visits from R2-D2 or a squad of stormtroopers.)
Also, Greece is wrapped in tons of ancient history to spark your family's imagination. For example, in Athens, your family might choose to take a guided tour of the Acropolis, followed by a "day in the life of an archeologist" experience, where you'll search for treasures in a faux archeological dig.
If the kids prefer something sportier, they might enjoy an excursion that takes visitors to the Panathenaic Stadium for a tour and a talk about the first Olympic games of the modern era.
Disney Dream sails eight-, nine- and 11-night voyages from $416 per person, per night, for a windowless inside cabin. Some itineraries sail round-trip from Rome, while others cruise one-way between Rome and Barcelona with calls on Athens, Mykonos and other ports in Greece.
Related: Best cruise lines for families
Best adults-only Greece cruises for party animals: Resilient Lady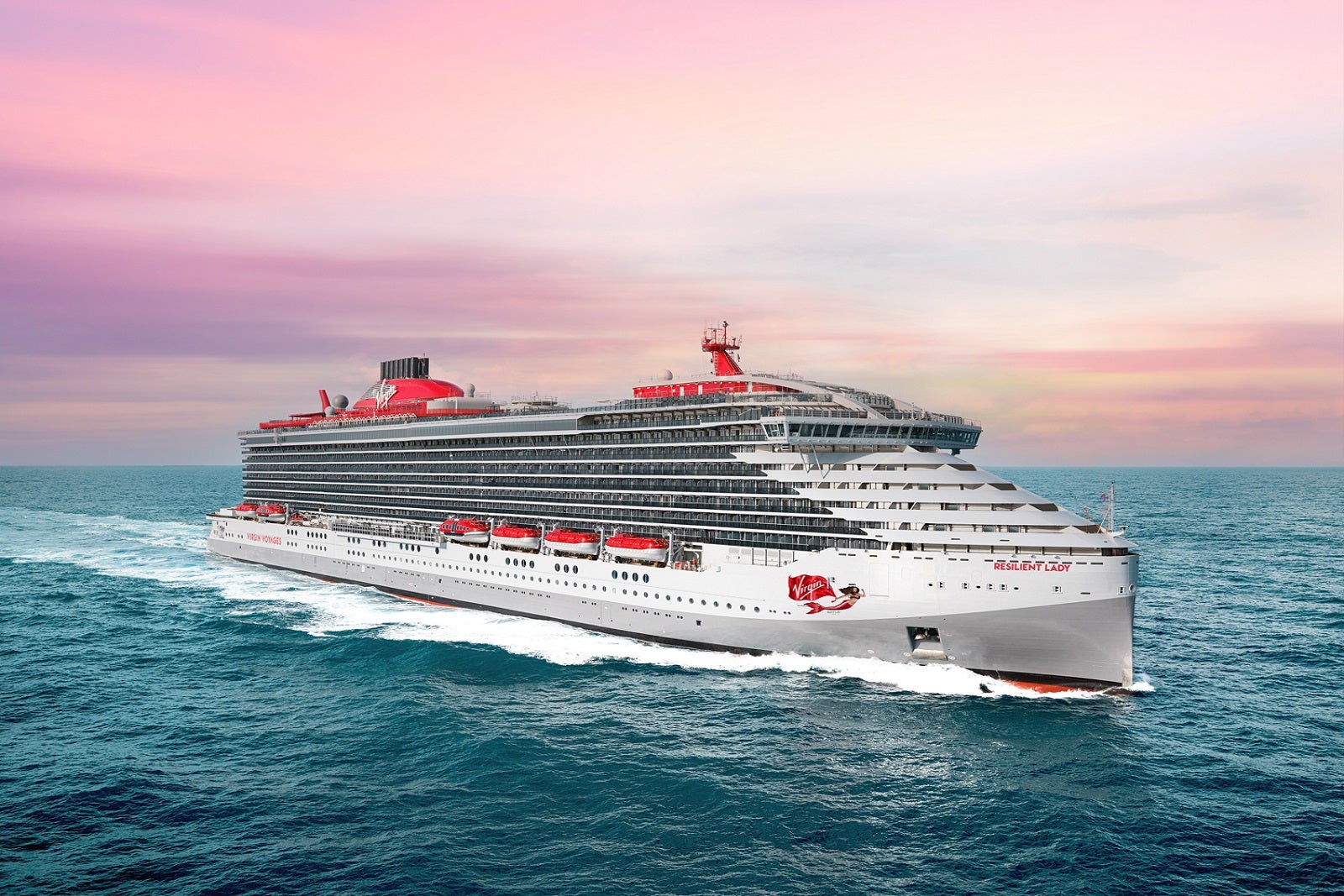 If you enjoy a lively megaship party atmosphere but you don't want your ship overrun with kids, Virgin Voyages' Resilient Lady will likely be the best Greece cruise option for you.
Although Virgin's Greece itineraries are pretty standard, its onboard experience is what sets it apart in the region.
The adults-only ship combines a casual vibe with a ramped-up nightlife. You'll find passengers dressed up like mermaids, crew dressed up like drag queens and performers who look like real people.
Nighttime shows run the gamut from lounge singers and seemingly impromptu atrium dance parties to secret below-deck visits to the crew bar for a tipple. There's also Scarlet Night — a rave-like pool-deck dance where everyone wears red.
If that's not wild enough for you, there's also an app that lets you order Champagne to wherever you are on board, free fitness classes that encourage you to dress up in your '80s best and even a tattoo parlor so you can make some bad decisions.
Resilient Lady sails seven-, 10- and 14-night cruises, starting at $148 per person, per night, for an inside cabin. The voyages feature stops in Croatia, Turkey and Montenegro, in addition to Greece (Santorini, Rhodes and overnight in Mykonos from Athens), depending on the specific itinerary you choose.
Related: The best adults-only cruises to try if you can't stand being around kids on vacation
Best budget-friendly Greece cruises: Rhapsody of the Seas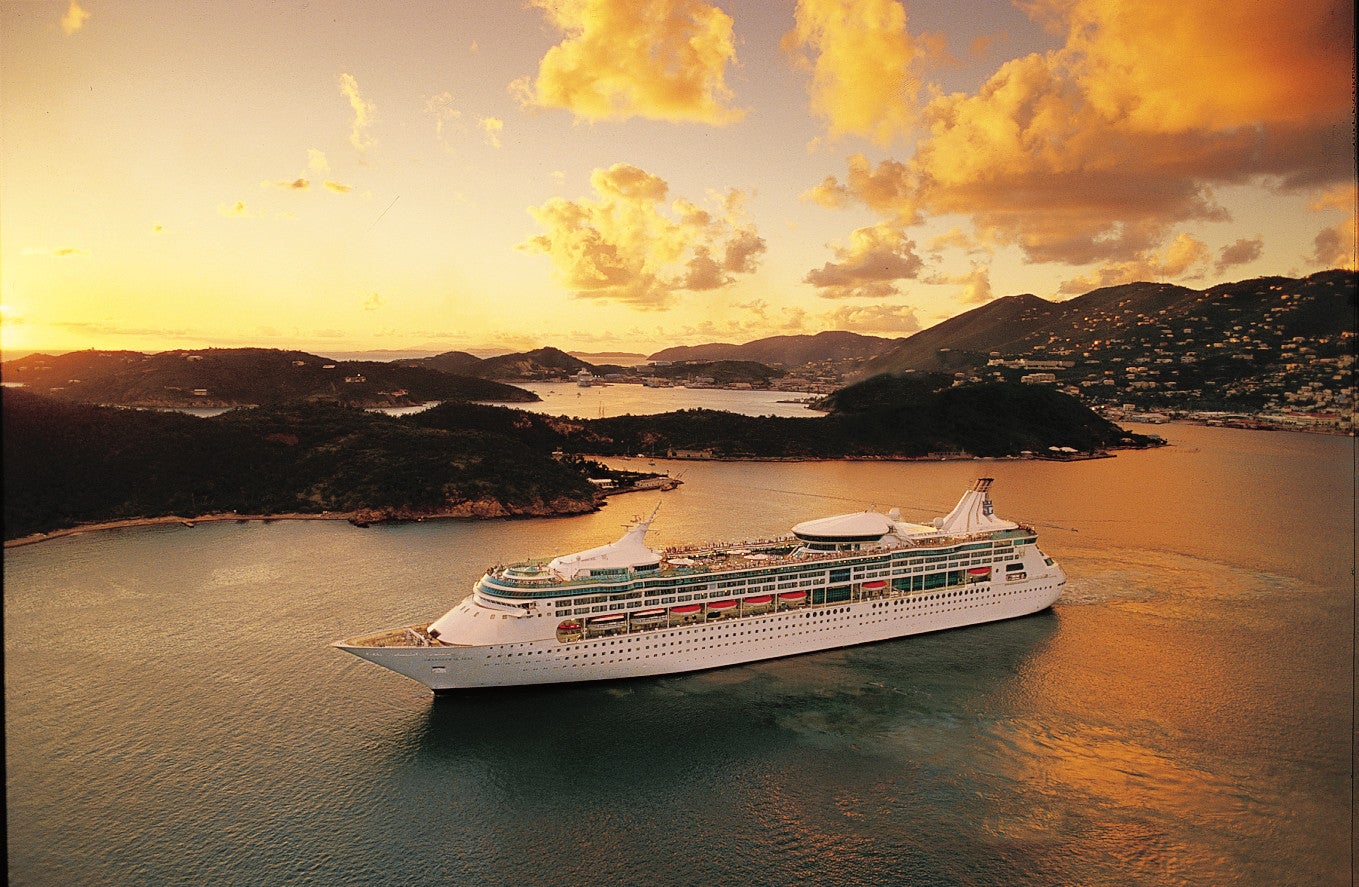 Want to check out Greece but have limited funds? Although you'll have to factor in potentially expensive flights to Israel to board, a voyage on Royal Caribbean's Rhapsody of the Seas could be right up your alley.
The ship is one of Royal Caribbean's older ships; it debuted in 1997. That doesn't mean you won't find fun onboard activities such as trivia, pool games, nightly theater performances, game shows, dancing and live music.
The best part if you're on a budget is the price. You can snag sailings of five or seven nights, round-trip from Haifa, from just $65 per person, per night, for an inside cabin. Voyages include calls to ports in Rhodes, Athens, Santorini and Mykonos, as well as Cyprus.
Related: How to get a deal on a cruise
Best small-ship luxury Greece cruises: Windstar's Wind Star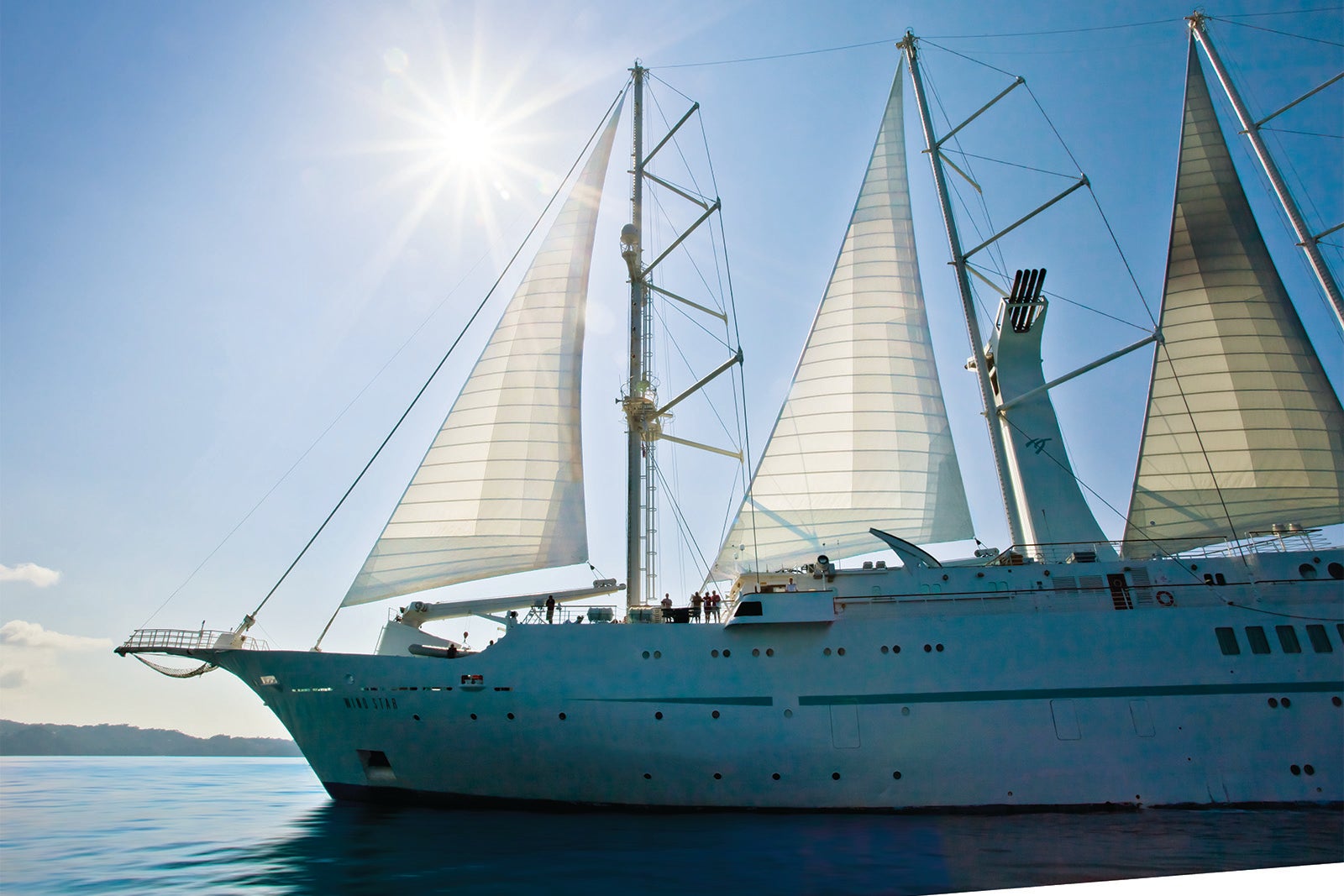 Windstar Cruises' namesake, Wind Star, is a 148-passenger masted sailing yacht that offers a special Greek islands experience.
The ship is great for sailing aficionados. Because of its small size, the ship can visit smaller ports that larger vessels can't access. (Think Patmos, known to theology buffs as the place where the book of Revelation was written; Monemvasia, a town carved into rock; and Nafplion, modern Greece's original capital and now the site of museums, churches and castles.)
Also, Wind Star is an upscale ship, which means you'll find elevated dining and service on board. All cabins offer at least one window. When you purchase an all-inclusive fare, Wi-Fi, gratuities and alcohol are rolled into the price.
The vessel sails weeklong Greece cruises round-trip from Athens and calls on Mykonos, Santorini, Patmos, Monemvasia and Nafplion in Greece, as well as Kusadasi in Turkey. Rates start from $500 per person, per night, for an outside cabin.
Related: The best luxury cruise lines for elegance and exclusivity
Best locally based Greek isles cruises: Celestyal Journey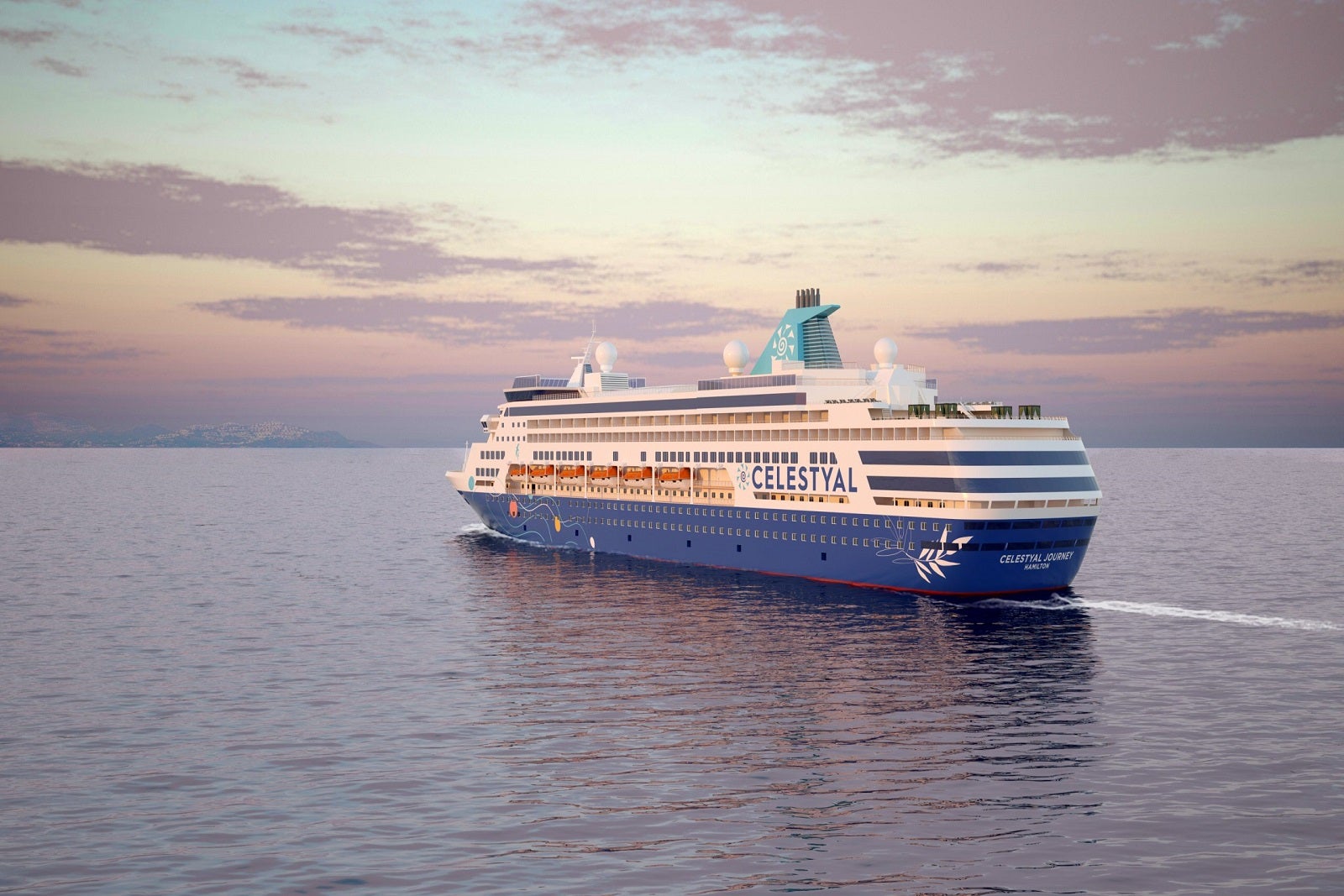 Celestyal Cruises is a line you don't hear about too often, but it's based in Greece, which means it has a unique perspective on Greek island sailings.
If you're looking for a cruise vacation that's full of local Greek flare, check out the brand's Celestyal Journey. Set to debut for the line in September 2023, the ship isn't new, but following an extensive refurbishment, it will become the youngest member of the line's fleet.
Holding about 1,200 passengers, Celestyal Journey is small enough that you'll still receive a personalized experience but large enough to offer a multitude of onboard amenities. Enjoy yourself at the spa and fitness center, eight bars, seven restaurants, a chef's table experience and two pools. The ship offers 630 cabins, including 149 balcony cabins, 120 junior suites and 28 full-fledged suite accommodations.
Itineraries offered by Celestyal Journey range from four to 28 nights, departing from either Athens or Thessaloniki. Most voyages include calls on well-known Greek ports like Santorini, Rhodes and Mykonos, while longer sailings also venture to places in Turkey and Montenegro. Pricing is not yet available.
Bottom line
The best cruises to Greece combine a mix of fascinating destinations with a ship that fits your budget and travel style. If you're still unsure which cruise to choose, check with a knowledgeable cruise travel agent who can help you sort through the options.
Have more cruise questions? TPG has answers: