Editor's note: This is a recurring post, regularly updated with new information.
When you share your points and miles redemptions with your friends and family, they'll likely ask for your advice on which credit card they should get next. And if they take your advice, you may be able to benefit by sending them your referral link and earning a bonus. But what if your friend or family member wants a business card, and you only have personal cards?
Great news: you may still be able to refer them. But since each issuer has its own way of rewarding referrals, a few different factors will determine whether you'll be able to get a bonus.
Here's what you need to know about earning referral bonuses on both personal and business credit cards.
American Express
American Express is the most versatile issuer when it comes to earning referral bonuses from different cards. You can earn a referral bonus when someone gets a business card from your personal referral link or vice versa. However, there are a few steps you and the person you're referring need to take in order to get the referral bonus with a different card.
First, log in to your Amex account and click "Refer friends. Earn rewards." You can either send an email directly to your friend/family member or copy and paste a referral link. Then, when your recipient opens the link, the pop-up window will indicate the card you used to refer them.
Here's an example of the Hilton Honors American Express Card: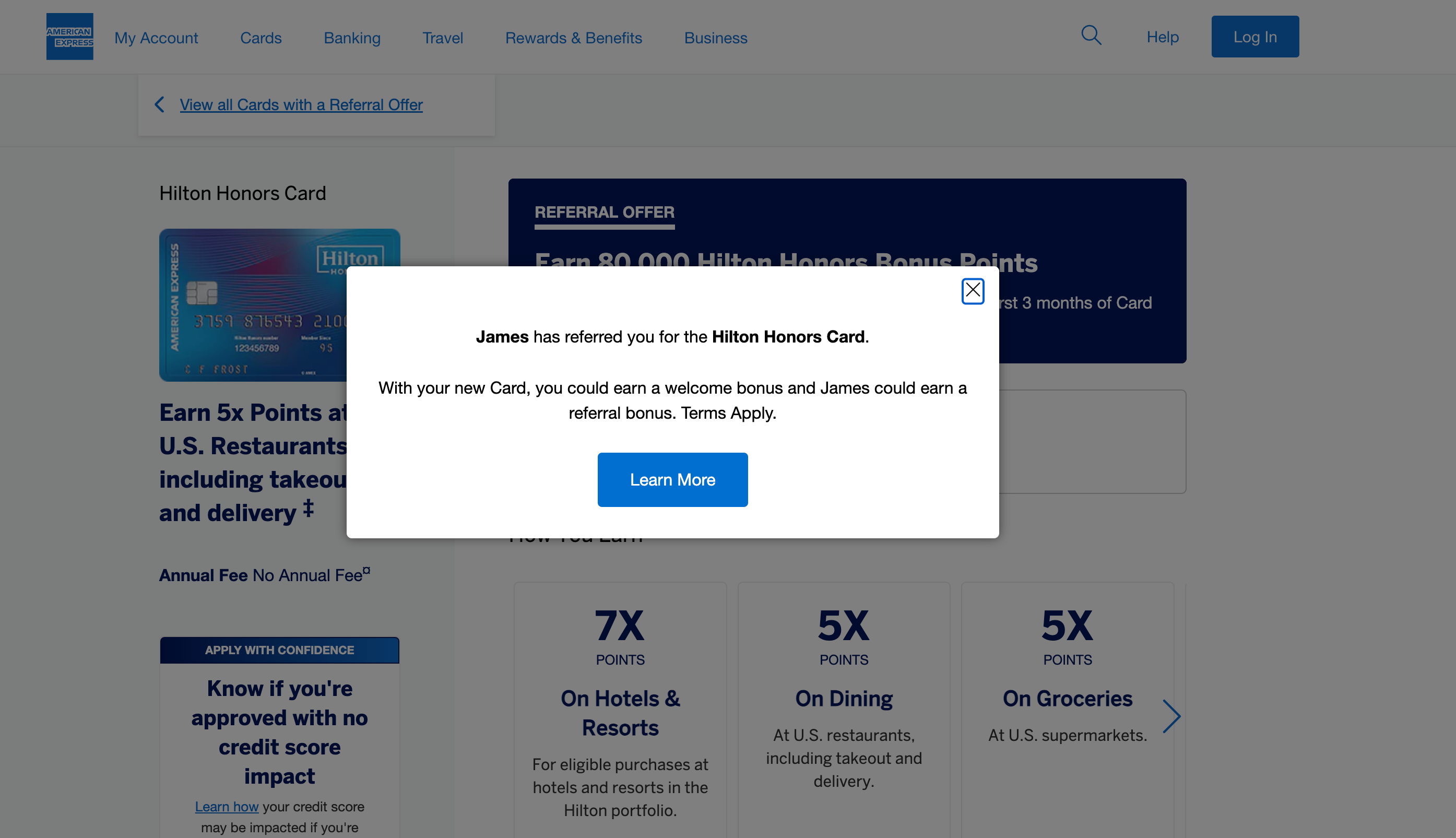 But if your recipient wants a card other than what you used to refer them, they should close the pop-up box and click on the "View all cards with a referral offer" link.

Then, they'll need to select whether they want to see the available personal or business cards.

From there, they will be redirected to see which of those cards are available via your referral.
While Amex has greatly relaxed the rules around card referrals, it's not a complete free-for-all. For example, when my friend generated a referral link from his Hilton card, I could only see personal or business Hilton cards. No Membership Rewards points-earning cards showed up as an option for me to select.
When I referred my friend using my American Express® Gold Card link, however, they had cobranded cards as well as cash-back and Membership Rewards cards to choose from. If you have a card that earns Membership Rewards, using its referral link will likely give your friend or family member the most card options.
Related: The best American Express cards
Chase
In general, Chase only lets you earn a referral bonus when you refer someone to a card within the same family as the one you have.
So if you have the Chase Freedom Flex℠, for example, you can refer someone for the Chase Freedom Unlimited®. This means that if you want to refer someone to get one of the Ink Business cards, you need to be an Ink cardholder.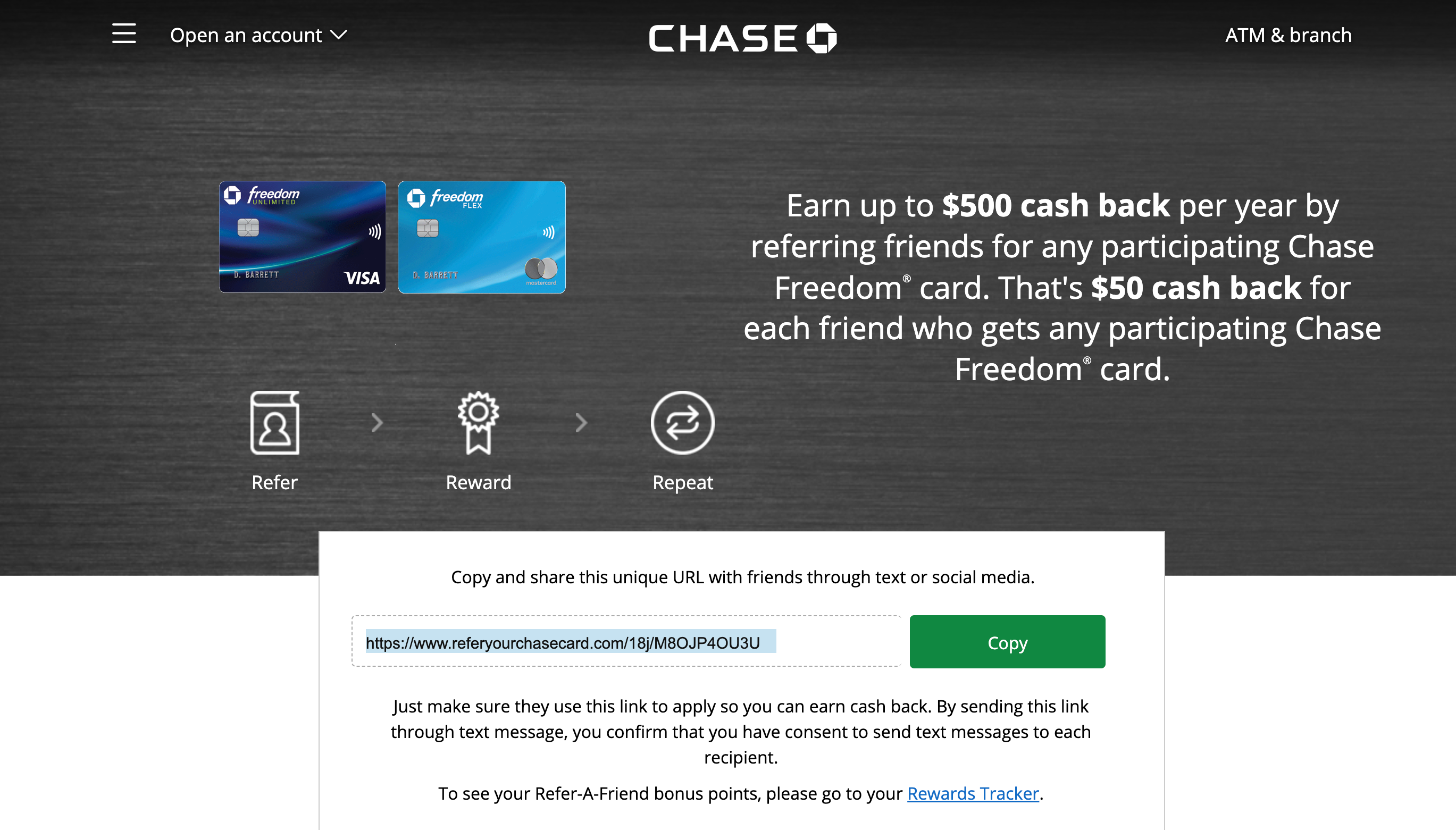 If you have a personal cobranded card, like the IHG One Rewards Traveler Credit Card, you can refer someone to get any card within that family. In this case, you can refer someone to the IHG One Rewards Premier Business Credit Card even if you only have a personal IHG card.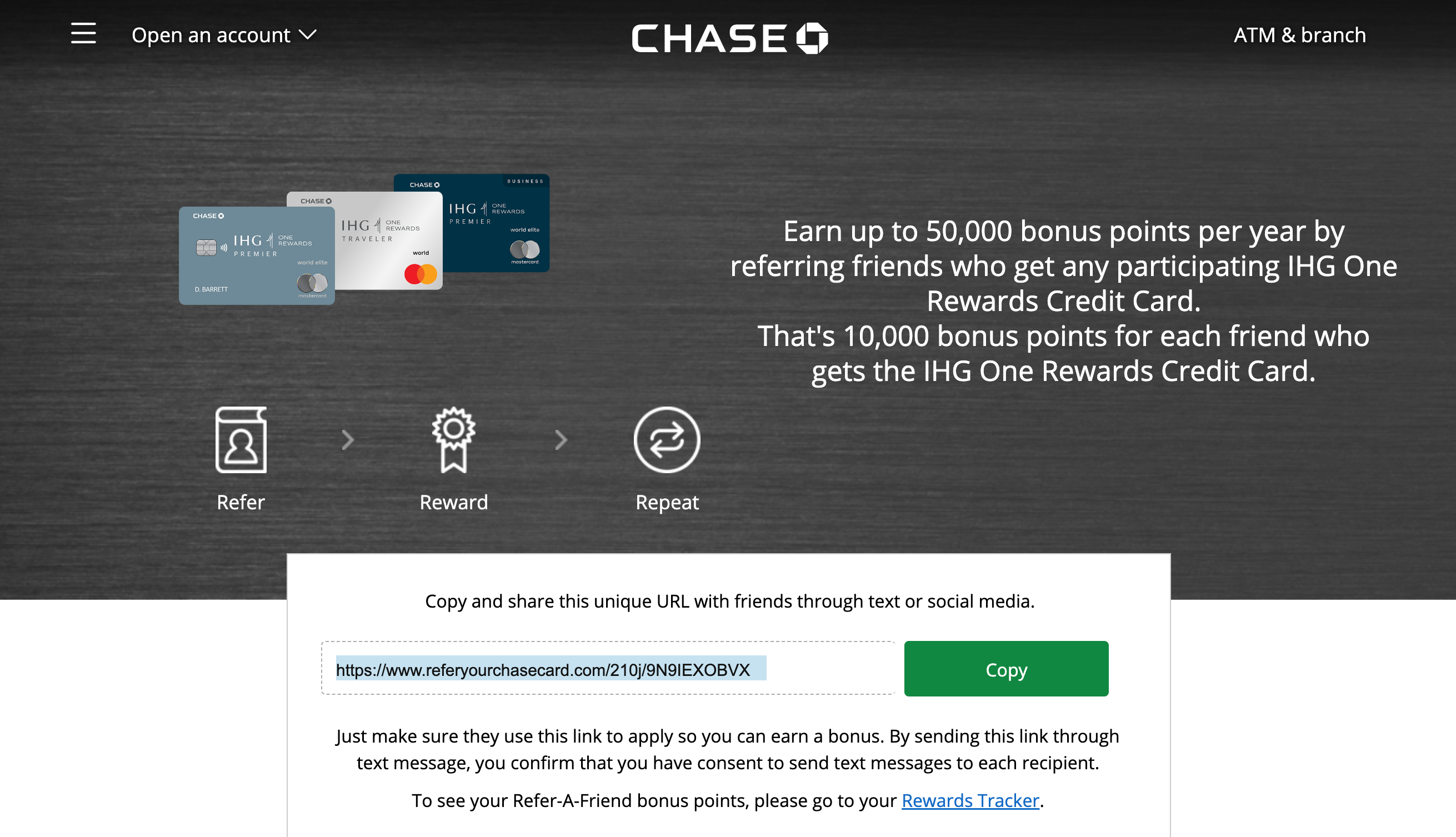 Related: The best Chase credit cards
Capital One
Capital One referral bonuses are more limited. They're targeted instead of widely available, so you'll need to check your account to see if you have a referral link you can send to a friend. If you do have a link, your friend will need to navigate through it to see which cards are available to them on your referral.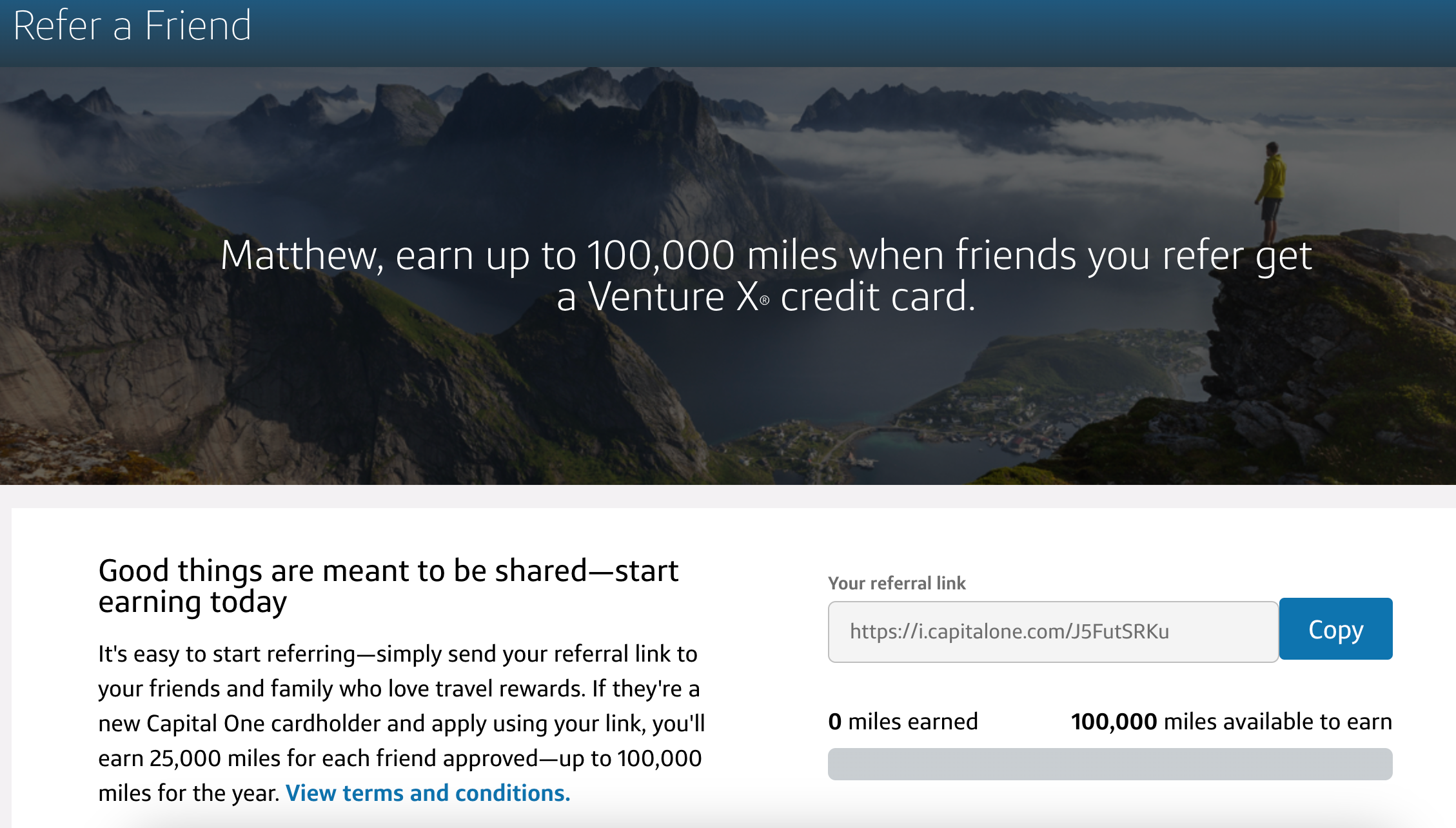 The consistent limitation for Capital One referrals is that personal credit cards will only be able to refer personal cards. To refer someone to a Capital One business card, you must have a Capital One business account.
Related: What you need to know about Capital One refer-a-friend
Citi
Citi is far more stingy with its referral offers than the other issuers listed here. They do offer referral bonuses, but they're specifically targeted, so you're far from guaranteed to get a referral bonus if you have a friend who wants a Citi card.
Bottom line
Referring friends or family members to one of your favorite credit cards is a great way to share the world of points and miles, and earning a referral bonus makes sharing that knowledge even sweeter. Check your referral links before your friend or loved one signs up for a new card. If you can share one, it's a win for you both.
Additional reporting by Ethan Steinberg.