It was big news that the all-inclusive brand Club Med was coming to a U.S. ski resort.
While there are some hybrid all-inclusive ski hotels in the U.S., the traditional all-inclusive ski experience has been limited, at least for the last few years, to destinations in Europe and Canada.
And it seems domestic travelers will at least have to wait a bit longer, as plans to develop and open the first all-inclusive Club Med in the U.S. at Snowbasin Resort in Utah will no longer proceed for 2025, the two entities mutually confirmed.
"We have announced our intention to return to the U.S .ski market with a new mountain resort with a target opening date of 2025. Unfortunately, while we had hoped our first U.S. project would be at Snowbasin, there have been delays and Snowbasin is reassessing their development plans on the mountain, instead focusing on improving the skier experience," Club Med U.S. said in a statement. "As a result of these delays, Club Med is shifting its focus to other projects in its pipeline."
Club Med confirmed plans to develop a future U.S. mountain resort by the 2025 to 2026 ski season as part of a three- to five-property portfolio; this includes both openings and renovations that will also occur in the Caribbean. The exact locations of each, including the ski resort, remain unknown.
Snowbasin (a ski mountain 43 miles north of downtown Salt Lake City featuring 3,000 skiable acres and 3,000 vertical feet of terrain) also confirmed the news and elaborated on its shift in priorities.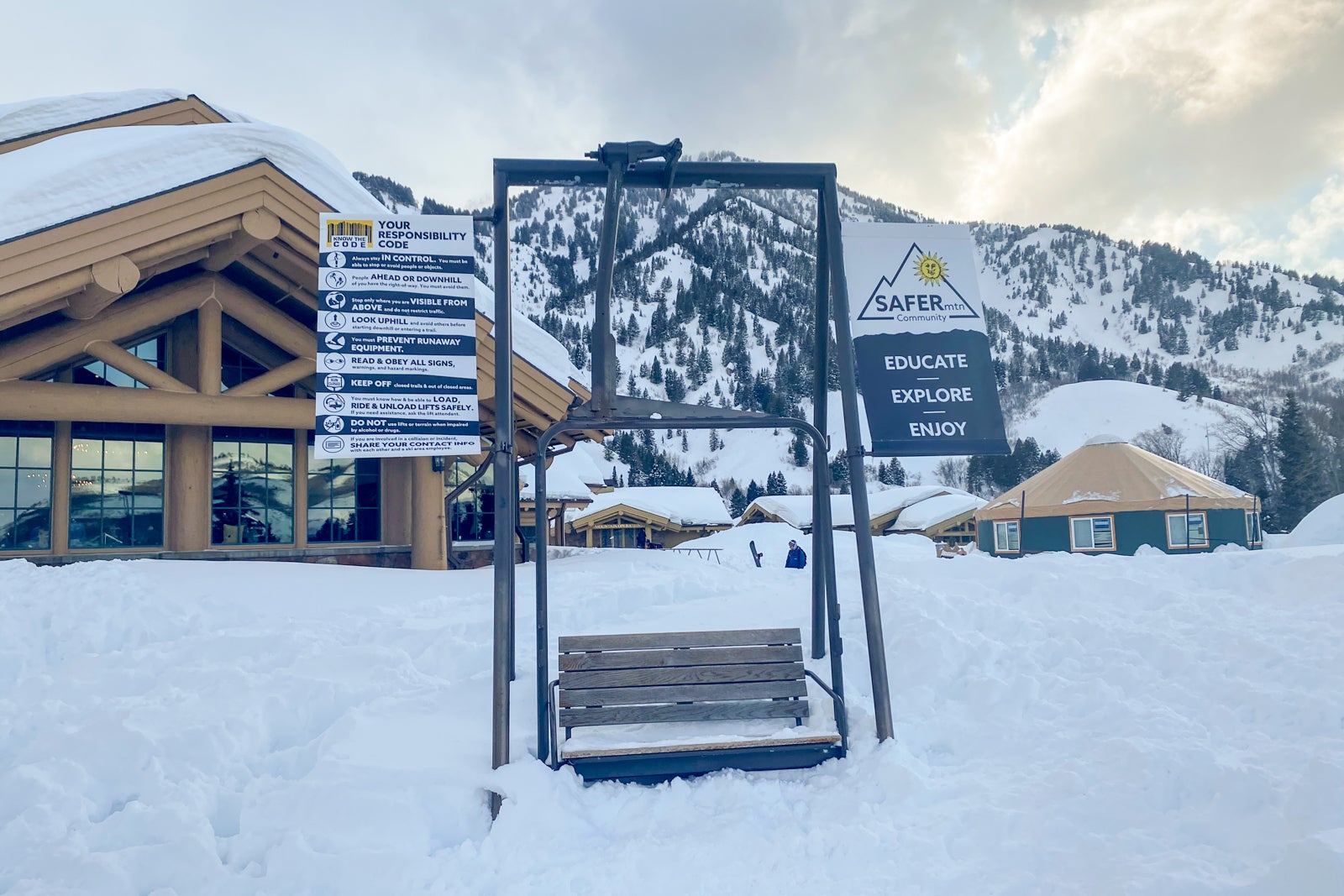 "In the fall of 2021, Snowbasin and Club Med revealed their intention to construct an all-inclusive Club Med hotel at the base of Snowbasin. After extensive discussions, our two companies have decided not to pursue this project further," a letter from Snowbasin's general manager to Snowbasin pass holders reads. The letter promised "continued, significant investment in the resort" to "focus on our central goal of providing a world-class ski experience."
Following its departure from the U.S. with the closure of its all-inclusive Florida properties last year, Club Med's arrival in Utah was eagerly anticipated. Since then, it opened a new resort in Spain (Club Med Magna Marbella) and three new mountain resorts — Kiroro Peak in Japan, Tignes in France and its first full Exclusive Collection mountain property in Val d'Isère, France.
The other current Club Med locations in North America are located in Mexico and Canada, including Club Med Québec Charlevoix, a four-season mountain resort that opened in December 2021, and which, at least until Club Med confirms where in the U.S. it may now target as its home, remains the only North American Club Med ski property.
Related reading: