Of all the airline loyalty statuses, few are more prestigious than United Airlines Global Services, the airline's ultra-exclusive tier for its most valuable customers. From bumping Premier 1K elite members down the upgrade list to accommodate Global Services customers to Jaguar ground transfers, this unpublished status tier is packed with perks.
We had an opportunity to learn all about the status tier from a Global Services member, including the benefits and how to qualify.
Here's everything you need to know about United Global Services.
Global Services benefits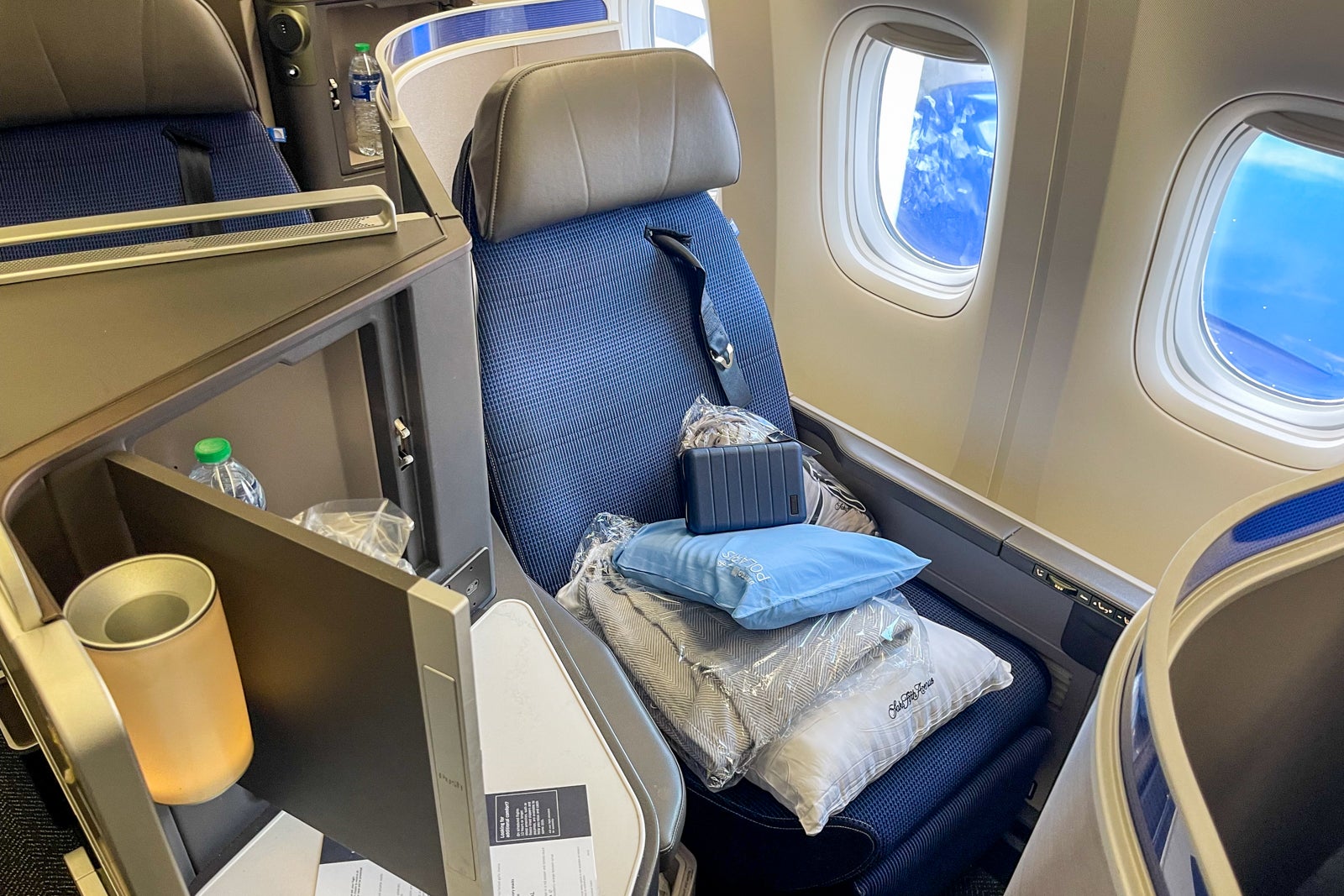 Here's a look at some of the key benefits of United Global Services status:
Complimentary Premier Upgrades on most domestic and some short-haul international flights, starting 120 hours before departure (as opposed to 96 hours before departure for Premier 1K members). Upgrades are valid on United and United Express-operated flights.
Ability to use PlusPoints or miles to upgrade award tickets (as opposed to only paid tickets).
Access to exclusive Global Reception check-in.
Dedicated support and reservation hotline (generally has no hold time).
Some chauffeured connections in an electric 2023 Jaguar I-Pace HSE (cannot be reserved).
Complimentary access to United Clubs.
Dedicated Global Services preboarding on United and United Express-operated flights.
Highest priority for standby and upgrades on United and United Express-operated flights.
Access to international partner arrivals lounges in Frankfurt Airport (FRA), London's Heathrow Airport (LHR) and Zurich Airport (ZRH).
Personalized email reply within four hours during regular business hours.
Upgrades clear into the PN fare class, as opposed to the PZ fare class for other elite tiers. The PN fare class generally has better upgrade space.
Saver economy award space (XN) if the T fare is available on United and United Express-operated flights.
Saver business award space (IN) if PZ-fare inventory is available on United and United Express-operated flights.
As you'd expect, Global Services members also receive all the benefits of Premier 1K status, including Star Alliance Gold status, three complimentary checked bags up to 70 pounds each, Premier Access, the ability to use extra PlusPoints to skip the waitlist, instant Y-, B- or M-fare upgrades on some flights, Marriott Gold Elite status and Avis President's Club status.
Related: Why Premium Plus and higher fare classes are the secret to United upgrades
However, Global Services status is about much more than earning extra miles on paid tickets or receiving extra checked luggage. Instead, Global Services means an entire United team looking out for you to ensure you have the best experience. Our Global Services reader refers to these moments as "surprise and delight." Here's an example of one of those surprise and delight moments:
Our Global Services reader was once en route to Denver International Airport (DEN) and received a voicemail that their 2 p.m. flight would be delayed due to a mechanical issue (even though the United app hadn't yet been updated). The Global Services team proactively booked them on the 4 p.m. flight. By the time they reached security, the 2 p.m. flight was on a rolling delay and the 4 p.m. backup seat was a testament to the Global Services team's ability to proactively mitigate an inconvenience.
For some members, this type of support alone makes Global Services status worth it.
How to qualify for United Global Services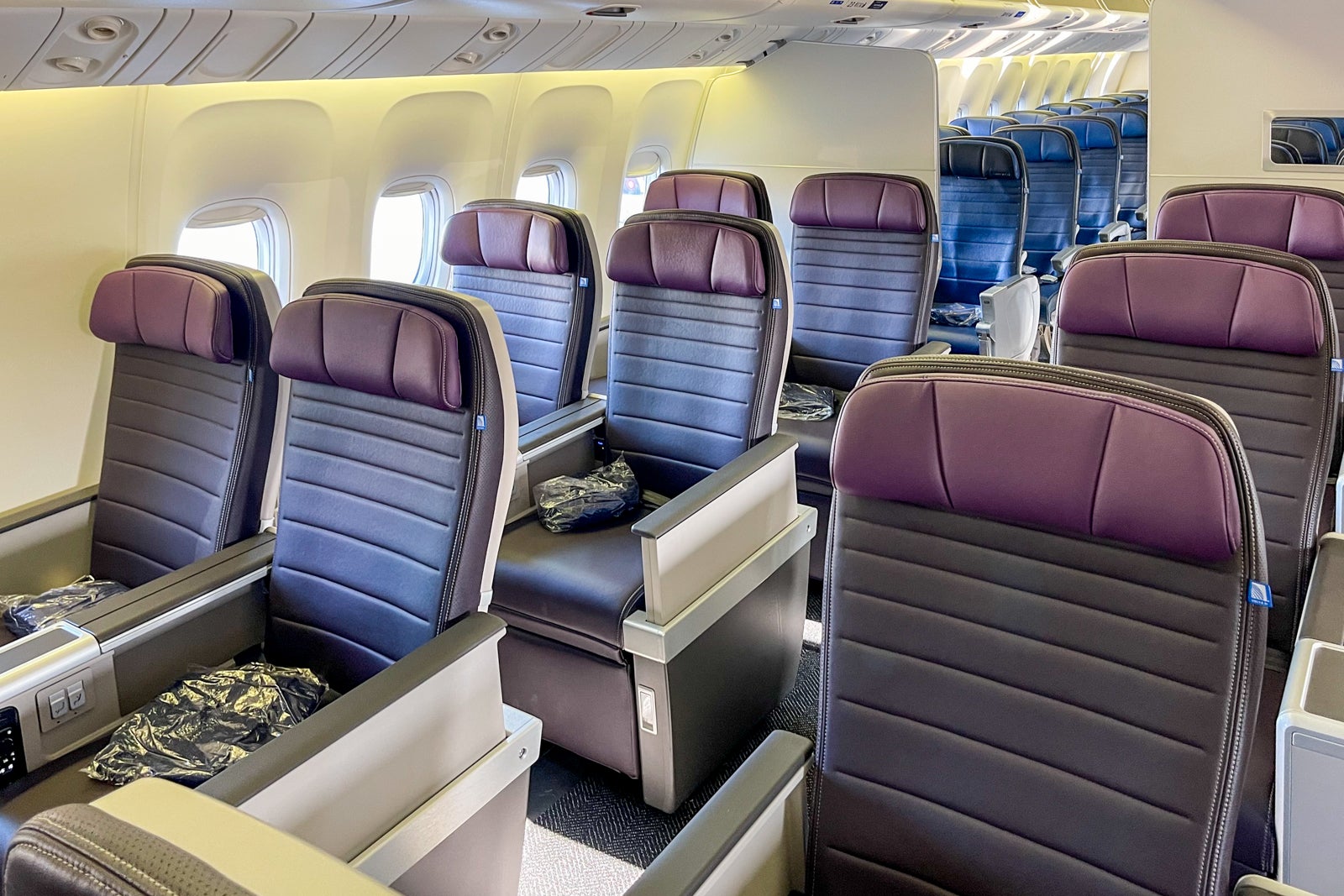 There are four primary ways to qualify for Global Services status, even though United only publishes the first two on its website.
4 million lifetime flight miles
You're a Global Services member for life once you earn 4 million lifetime flight miles.
To put this in some context, you'd have to fly on 1,654 paid, nonstop United flights from San Francisco International Airport (SFO) to Washington's Dulles International Airport (IAD) to earn 4 million lifetime flight miles. That's roughly an entire year's worth of hours in the sky.
This is the only published way to become a Global Services member for life.
Companion nomination
If you're a United Million Miler, you can nominate one household companion to receive your current status.
That means that if you're a Million Miler (starting at 1 million lifetime flight miles), you can nominate one person to also receive Global Services, regardless of how you've earned yours.
By forming a Global Services chain, here's how three people can become Global Services members with one membership:
Person A: Holds Global Services status, also a Million Miler.
Person B: Person A's Global Services nominee, also a Million Miler.
Person C: Person B's nominee, not a Million Miler.
In this unique example, Person B and Person C can receive Global Services status from Person A. This can make the program appealing to family members residing at the same address.
PassPlus nomination
United PassPlus is a prepaid business travel product with special pricing and travel perks. By prepaying for travel, commercial customers receive more advantageous pricing and amenities. PassPlus customers can utilize the United Jetstream portal to access reporting and request traveler amenities. PassPlus offers two program types: Flex (best for customers who make last-minute bookings) and Secure (best for value customers looking for flexibility).
When you make a $50,000 annual investment in the PassPlus program, United generally gives you a Global Services nomination.
Invitation to the program
Finally, United may invite you to the Global Services program at its discretion. Reports vary significantly but generally indicate that you must spend over $60,000 per year with the airline to be invited to the program. Beyond the dollar amount, United also likely considers the type of tickets you've purchased when evaluating your candidacy for the program. For example, customers who tend to buy last-minute, full-fare premium-class tickets may be more likely to be invited than customers who book more discounted economy tickets.
Additionally, your home base can be a factor in United inviting you to the program, as members in non-hub locations may be invited to the program with less annual spending than a member in a hub location.
Some reports indicate that United has also extended Global Services membership to Fortune 500 business executives to encourage goodwill between the business and the airline.
Related: VIP treatment: Your guide to invitation-only airline and hotel elite status
Bottom line
If you've earned 4 million lifetime flight miles, hold a significant travel contract, spend a considerable amount flying United or have been nominated by a household member, Global Services status unlocks the highest priority level for all services and benefits United offers.
As a Global Services member, you can expect personalized treatment and exceptional service throughout your travels handled by United's customer service agents with a gold scarf or gold tie (the uniform used to indicate Global Services agents).
Of course, this status is far from easy to obtain. But for United's top customers, it can make a big difference in their travel comfort.