As cruise lines continue to discount fares to drive bookings, the holidays could be a terrific time to sail, with deals on upcoming 2022 voyages everywhere you look — some as little as $50 per person, per night.
Travel demand is swelling in the wake of the COVID-19 pandemic, meaning that airfares have skyrocketed, as have prices for land-based hotels, resorts and all-inclusives. What this means is that, with cruise prices remaining low, a vacation at sea just might offer some of the best value if you're looking to hit the road for the holidays.
Whether you're planning to spend them with your significant other, a group of friends or your entire extended family, you'd be remiss not to check out some of these amazing last-minute cruise deals we've spotted for sailings over Thanksgiving, Christmas, Hanukkah and New Year's.
For more cruise news, guides and tips, sign up for TPG's cruise newsletter.
Sample cruises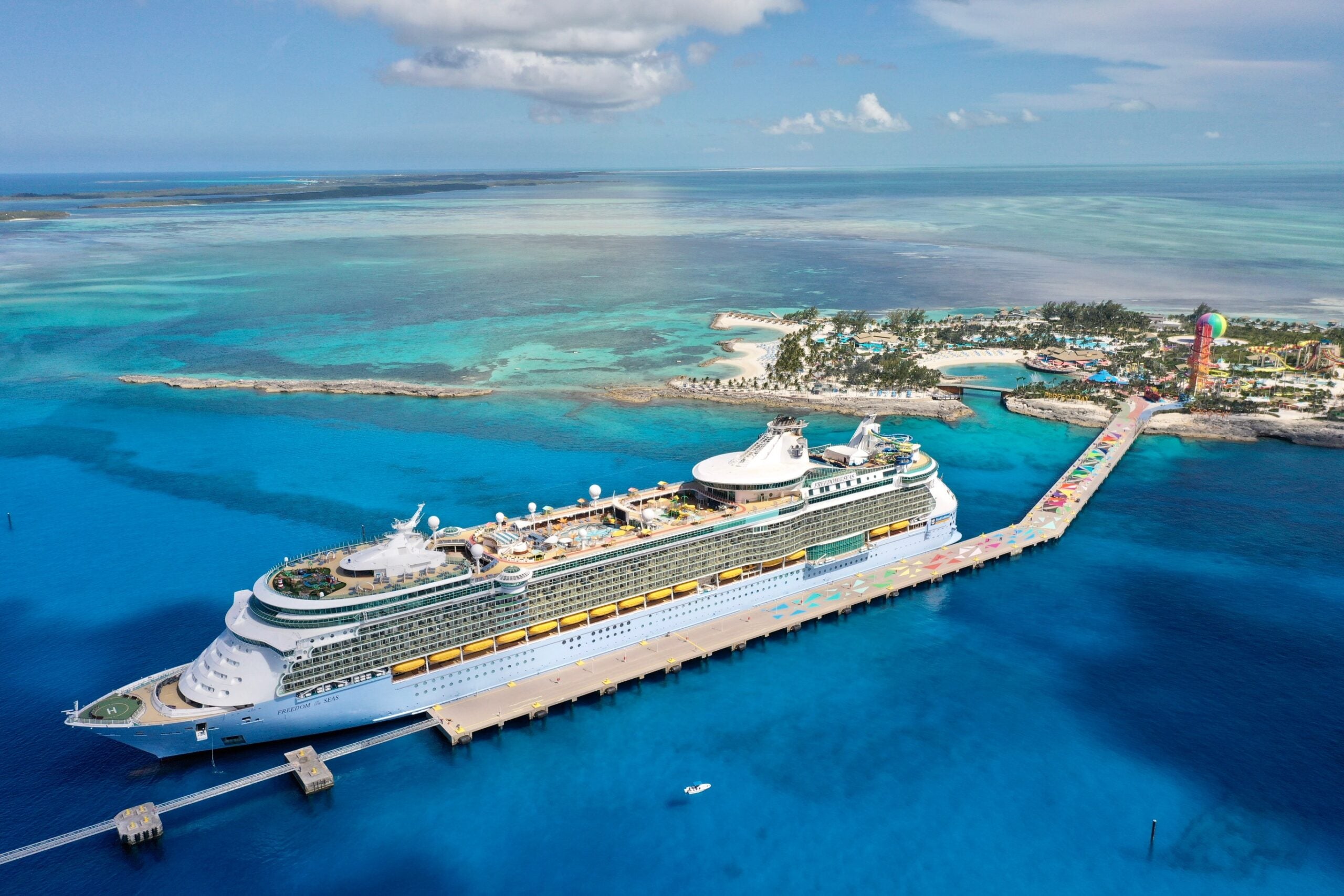 Here are some of the examples of fares I'm seeing in three popular cruise destinations over the holidays.
Bahamas
Thanksgiving: 5-night Carnival Sunrise sailing, roundtrip from Miami on Nov. 23, from $479 per person ($96 per night).
Christmas/Hanukkah: 3-night Norwegian Sky sailing, roundtrip from Miami on Dec. 23, from $279 per person ($93 per night).
New Year's: 8-night Norwegian Getaway sailing, roundtrip from New York on Dec. 31, from $629 per person ($79 per night).
Caribbean
Thanksgiving: 9-night Celebrity Infinity sailing, roundtrip from Fort Lauderdale on Nov. 19, from $599 per person ($67 per night).
Christmas/Hanukkah: 16-night Zaandam (Holland America) sailing, roundtrip from Fort Lauderdale on Dec. 20, from $1,049 per person ($66 per night).
New Year's: 7-night Radiance of the Seas (Royal Caribbean) sailing, roundtrip from New Orleans on Dec. 31, from $571 per person ($82 per night).
Mediterranean
Thanksgiving: 15-night Regal Princess sailing, from Rome (Civitavecchia) to Fort Lauderdale on Nov. 17, from $857 per person ($57 per night).
Christmas/Hanukkah: 5-night MSC Magnifica sailing, roundtrip from Marseille on Dec. 22, from $299 per person ($60 per night).
New Year's: 4-night MSC Poesia sailing, from Genoa to Rome (Civitavecchia) on Dec. 31, from $243 per person ($61 per night).
The fine print
There are some caveats, however. The prices listed are for the most basic windowless cabins, as advertised at VacationsToGo.com. They're also double occupancy rates, which means they're per-person, not per sailing. Cruisers traveling solo are expected to pay for both fares if they're staying alone in accommodations intended for two people. (Some cruise lines do offer solo cabins.)
Additionally, port taxes and fees generally aren't included in the fares you initially see. Airfare and pre-cruise hotels can add on to the overall cost of your trip, too. Look for sailings departing from a port you can drive to if you're cruising on a budget.
Bottom line
Although cruise prices for holiday weeks aren't as low as what we've been seeing for non-holiday weeks this fall — think $26-per-day Carnival fares and Royal Caribbean sailings for less than $100 — they're still affordable, providing a much more economical choice than land-based vacations. (Although the prices above are super-low, anything less than $1,000 per person, per voyage, is still a steal for cruises during the holidays.) Plus, you can see multiple places in one trip.
Not quite ready to sail yet? There are other great bargains to be had for sailings in 2023 and beyond with this year's Black Friday cruise deals. Check out early offers from major cruise lines featuring fare discounts and added perks like complimentary airfare, Wi-Fi, alcohol packages and more.
Planning a cruise? Start with these stories: