About a year and a half ago, Delta Air Lines and United Airlines swapped rental car partners, leaving Delta with Hertz and United with Avis. Now, Delta and Hertz have further expanded their partnership.
As part of the partnership's second phase, all SkyMiles Medallion elite members are eligible for Hertz Gold Plus Rewards status, and there's a new mileage earning structure in place.
Today, we'll highlight the changes and show you how to earn some extra SkyMiles on your next rental.
A new status match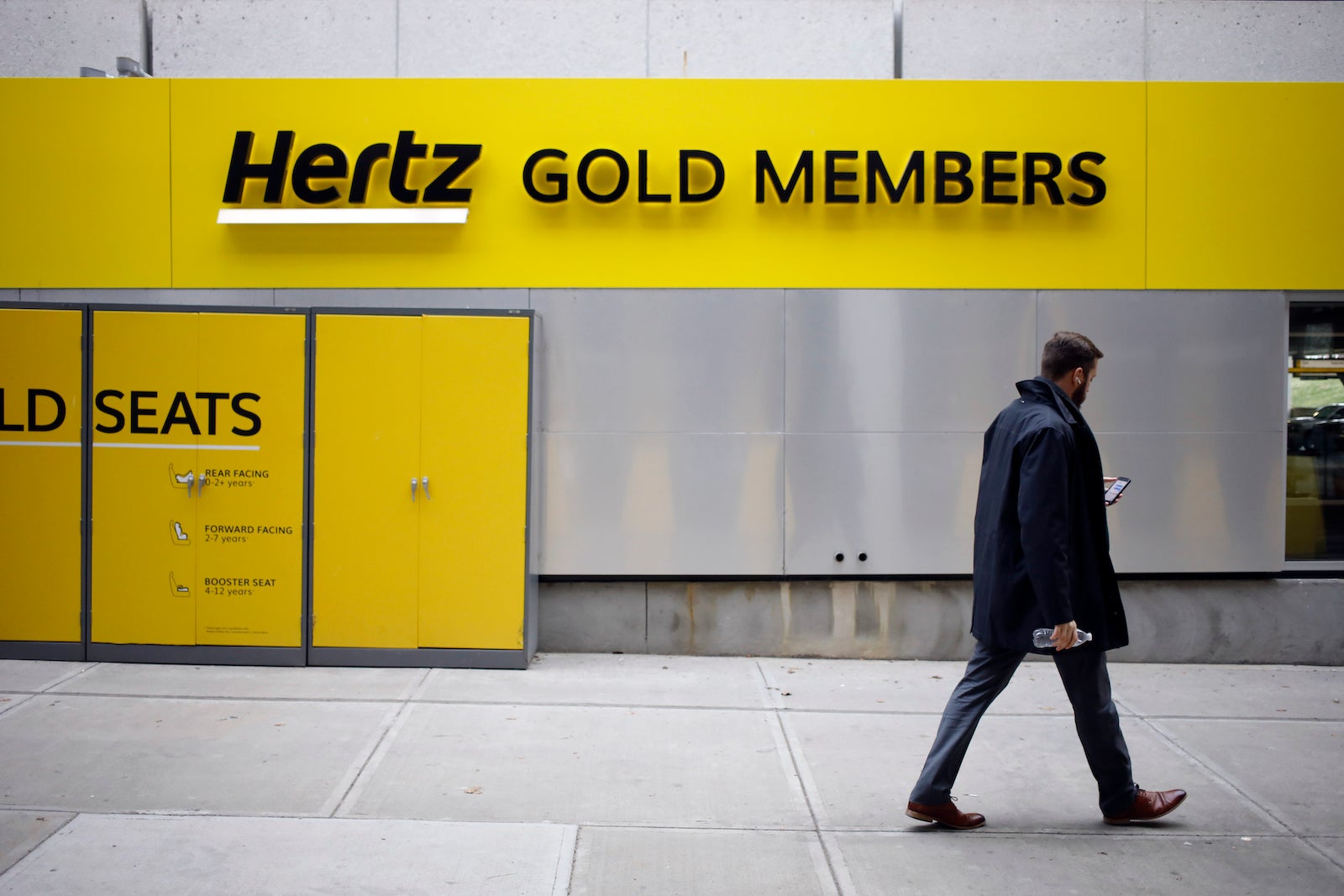 Previously, mid-tier Gold Medallion elites could match to Hertz Five Star status, while upper-tier Platinum Medallion and Diamond Medallion elites could match to Hertz President's Circle status. Silver Medallion elites were not entitled to Hertz status.
But that changes today. Now, entry-level Silver Medallion elites can also match to Hertz Five Star status. There have been no changes to Gold, Platinum or Diamond Medallion status matches.
This gives Silver Medallions access to modest perks with Hertz, like a 25% bonus on points earning, space-available car upgrades and a greater selection of cars at Ultimate Choice lots. Five Star status usually requires 10 rentals or $2,000 in spending with Hertz in a given calendar year to earn.
Related: The complete guide to car rental elite status matches
A new mileage-earning structure
Hertz rentals booked directly with Hertz, on delta.com/cars or through the Travel with Delta portal used to earn 500 SkyMiles per rental, regardless of how much the rental cost. Further, Medallion elites received an increased earning rate of up to 1,250 miles per rental, depending on their elite tier.
Now, Delta will credit miles from the price of your rental car (before taxes and fees):
SkyMiles members: 4 miles per dollar.
Silver Medallion members: 5 miles per dollar.
Gold Medallion members: 6 miles per dollar.
Platinum Medallion members: 7 miles per dollar.
Diamond Medallion members: 8 miles per dollar.
As a member without Delta status, I ran a test search on the Travel with Delta portal. On a $68 per day Hertz car rental, I could earn 272 SkyMiles (worth $3.84 per TPG's latest valuations). Meanwhile, a Diamond Medallion would earn 544 SkyMiles from the same rental.

This is a mixed bag for Delta frequent flyers who rent with Hertz.
In the past, the same $68 rental would earn 500 SkyMiles with no elite status or up to 1,250 SkyMiles with Diamond Medallion status. At the same time, those renting expensive cars or those renting for an extended period will fare better under the new earning structure.
For example, if you rented the same car for 14 days at the $68 rate (for a total of $952 spent before tax), you'd earn 7,616 SkyMiles as a Diamond Medallion. In the past, you'd earn just 1,250 SkyMiles regardless of how long or how much you paid for your rental.
Note that you will not earn Hertz Gold Rewards points when you opt to earn SkyMiles (or any airline currency) on your Hertz rental, even if you book directly through Hertz. Always run the numbers and see which is a better deal before selecting the points you earn on your rental.
Related: How to never pay full price for a rental car
Linking your accounts
Per Delta's website, earning SkyMiles on Hertz rentals is a three-step process:
Enter your Hertz Gold Plus Rewards number into the Car Loyalty Programs section on the Hotel & Car Preferences page. If you're not already a Hertz Gold Plus Rewards member, follow the Enroll Now link on the page to complete enrollment.
Click "Save Changes."
(Only for Medallion elite members) Follow the Opt-In link to enter your Delta SkyMiles number for verification and opt-in to receive your benefit.
Once you log into your SkyMiles account, navigate to "My profile" and select "other loyalty programs."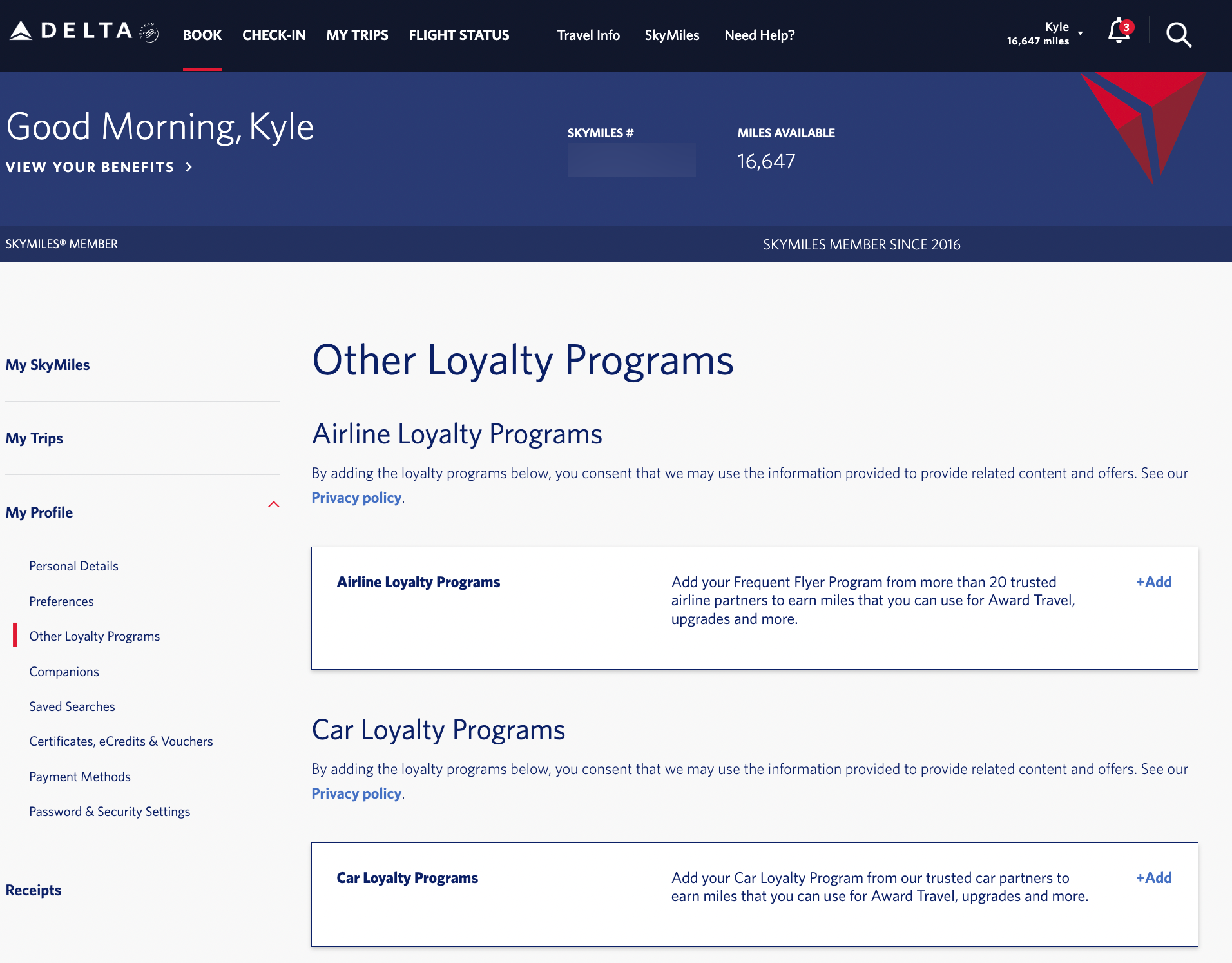 DELTA.COM
Under "Car Loyalty Programs," add your Hertz Gold Plus Rewards number and select "save."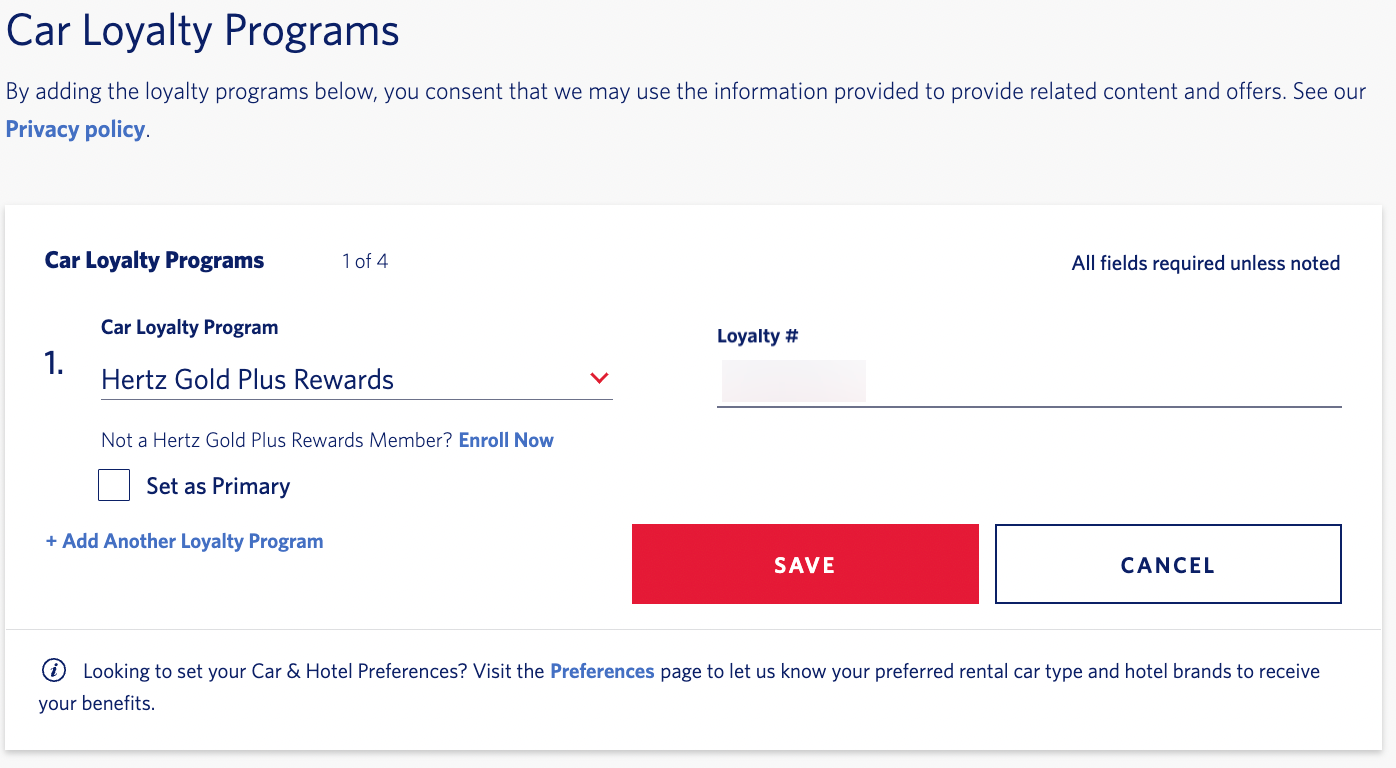 Again, Medallion elite members can navigate to this page to register for Hertz status.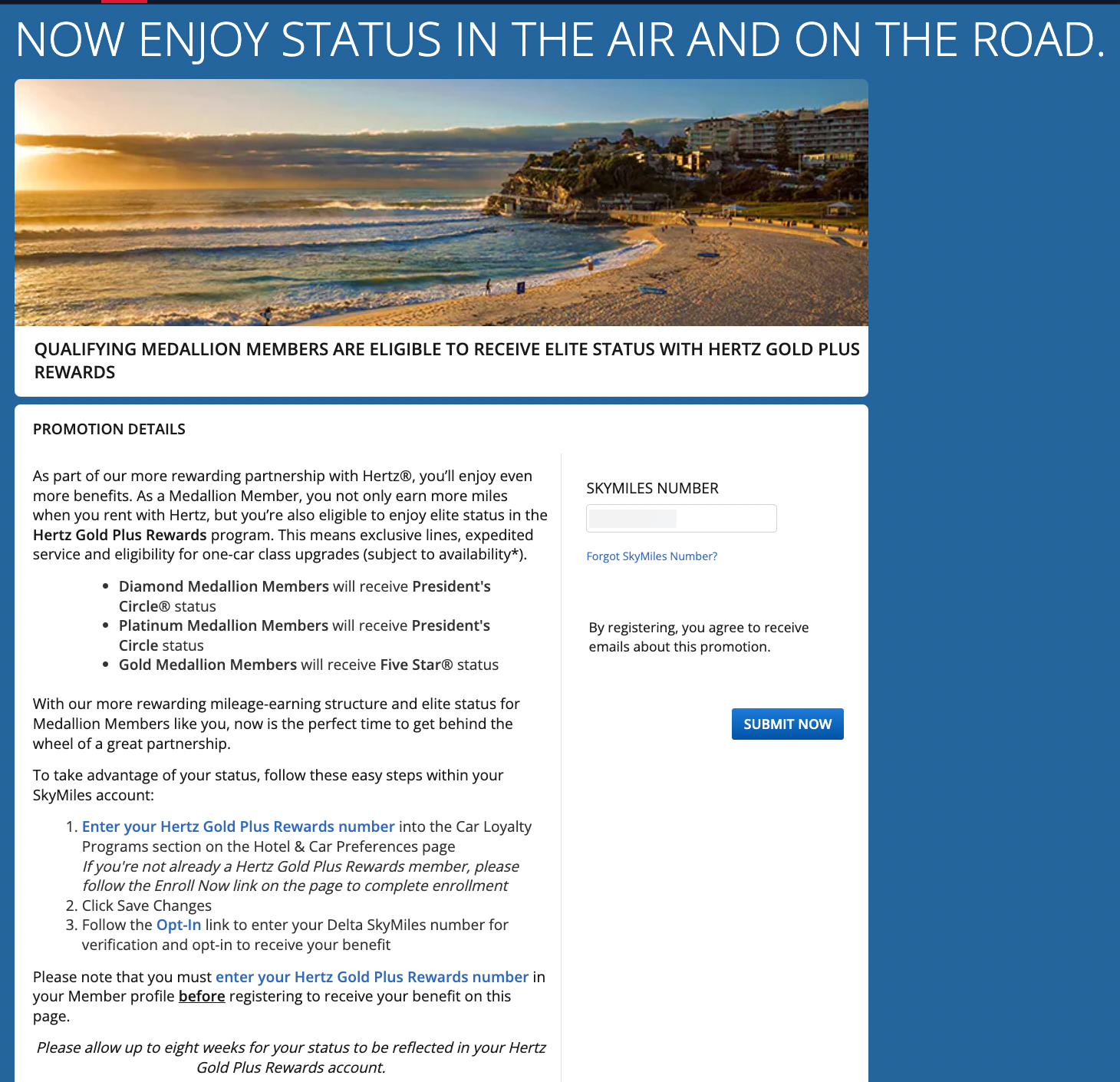 Related: How you can rent a $100,000 BMW for $3 a day
Bottom line
Hertz and Delta have expanded their partnership. Silver Medallion members can now register for Hertz Five Star status, and if you book a Hertz rental directly or through Delta, you'll earn SkyMiles from the base rate of your rental.
As discussed, the new earning structure is good for those renting for long periods of time and for those renting expensive cars. At the same time, it is a devaluation for those booking cheap rentals, as you'll no longer earn a set number of miles regardless of how much your Hertz rental costs.