Editor's note: This post has been updated with new information.
Starting April 20, Walt Disney World Resort will once again sell annual passes to non-Florida residents. The move marks the first time in almost 18 months that those who live outside of Florida will be able to buy annual passes.
The past few years have been challenging for the parks as they struggled with the coronavirus pandemic, months of no operating revenue and surging crowds once the parks reopened. The implementation of park reservations further complicated the experience for annual passholders.
However, now that Walt Disney World annual pass sales are returning, at least for a little bit, there's an additional way you can save money on your family's next Disney World vacation (and the one after that).
While the math may not always favor each family member having a Disney World annual pass, that doesn't mean you should skip purchasing it. The many discounts that come with an annual pass are valid for your entire family, so you can still take advantage of all it has to offer, even if only one person in your group has the pass.
So, should you get an annual pass now that Disney World is opening up sales to non-Florida residents? Here's what you need to know to help you decide.
---
FOR NO-COST ASSISTANCE WITH PLANNING AND BOOKING YOUR NEXT DISNEY VACATION, CHECK OUT TPG'S DISNEY BOOKING PARTNER, MOUSE COUNSELORS.
---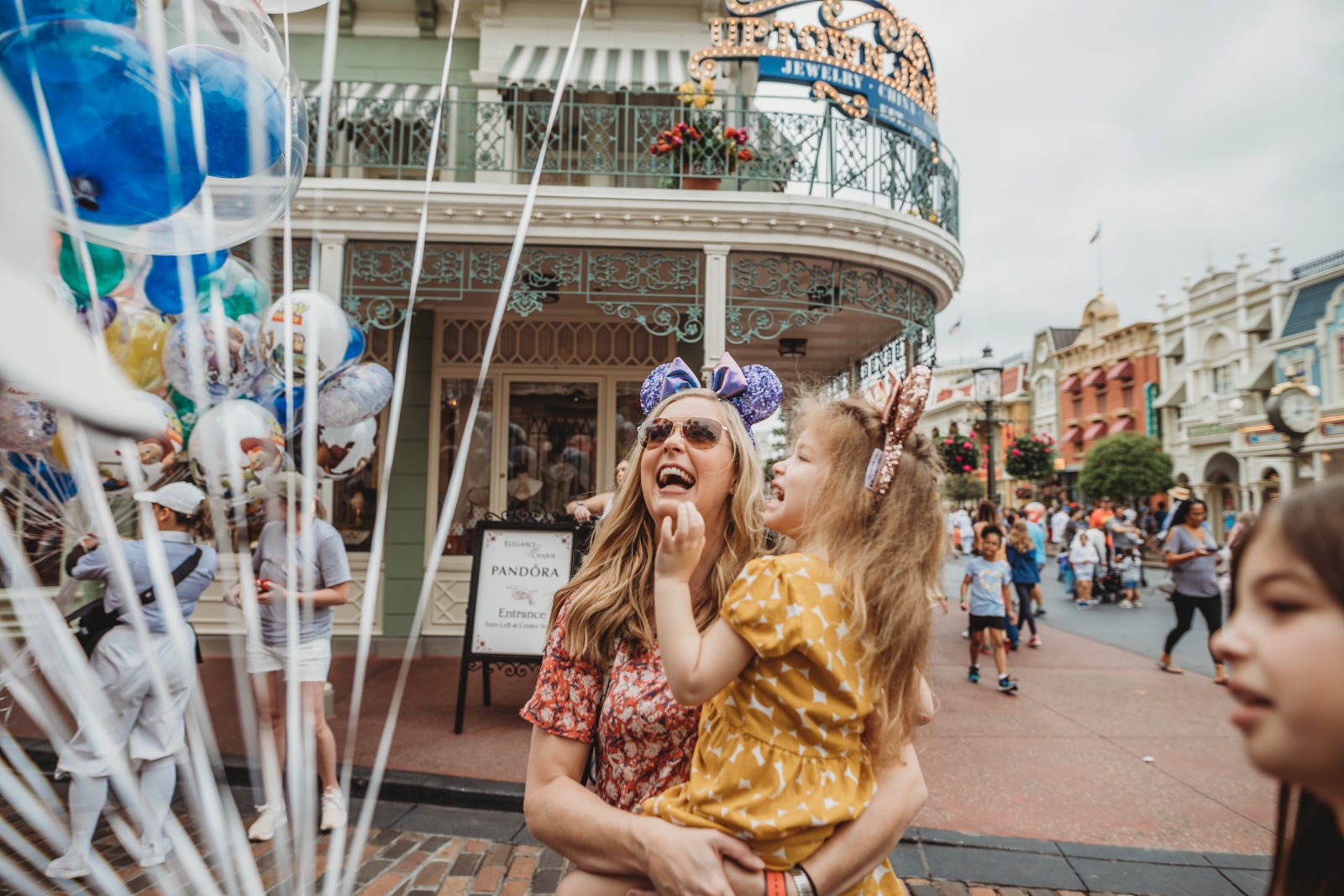 How much is an annual pass to Disney World?
To answer how much an annual pass to Disney World costs, we need to discuss the different annual pass options.
If you live in Florida or are a Disney Vacation Club owner, you can get a pretty solid deal on some annual pass options that others can't access. For everyone else, the price for the one annual pass option isn't for the faint of heart (but don't pass out on us yet).
It's important to know that although park tickets are slightly cheaper for kids 9 and younger, Disney World annual pass prices are the same for most children and adults. Only little ones ages 2 and younger 3 do not need a pass, as they can enter the parks for free.
All annual passes come with the following benefits:
Free standard theme park parking.
Park hopping (i.e., the ability to visit multiple parks in one day).
Up to 20% off on select dining and merchandise at retail locations.
Special offers on tours, hotel room rates, after-hours events and more.
Access to exclusive events and merchandise.
However, some additional perks are available, depending on which pass you choose.
Disney Incredi Pass: $1,399
Available to all guests, the Disney Incredi Pass is the most expensive option at $1,399 per person. In addition to the above benefits, it comes with the following perks:
The ability to hold up to five park pass reservations at a time (along with any eligible days when staying at an on-site Disney World property).
No blackout dates.
Disney Sorcerer Pass: $969
Only available to Disney Vacation Club members and Florida residents, the Disney Sorcerer Pass costs $969 per person. It includes the standard annual pass perks and has a couple of additional pass-specific benefits and terms:
The ability to hold up to five park pass reservations at a time (along with any eligible days when staying at an on-site Disney World property).
Limited blackout dates around Thanksgiving, Christmas and New Year's.
Disney Pirate Pass: $749
Only available to Florida residents, the Disney Pirate Pass will set you back $749 per person. Its extra benefits and terms include:
The ability to hold up to four park pass reservations at a time (along with any eligible days when staying at an on-site Disney World property).
Blackout dates during the spring break season and on many key holidays, such as Labor Day, Columbus Day, Thanksgiving, Christmas and New Year's.
Disney Pixie Dust Pass: $399
Only available to Florida residents, the Disney Pixie Dust Pass is the cheapest annual pass option at $399 per person. Its lower price tag means you'll have slimmed-down benefits and more restrictions, such as:
The ability to hold up to three park pass reservations at a time (along with any eligible days when staying at an on-site Disney World property).
Blackout dates during weekends and around key holidays.
In the past, two additional benefits — PhotoPass downloads and access to Disney World water parks — were included in some annual passes. This is no longer the case, as these perks are now only available as add-on purchases. To enjoy unlimited PhotoPass downloads and/or unlimited access to Disney's water parks and golf courses, you'll need to pay an extra $99 per person, per add-on benefit.
Related: How to save a lot of money by renting Disney Vacation Club points
Disney World annual pass discounts
Before buying a Disney World annual pass, think about the regular ticket type you'd need to buy for your trip. Disney World has a variety of ticket options, including the Park Hopper, which is one of the most popular ticket options because it allows you to visit multiple parks in one day.
While doing the math to calculate the average cost can be hard due to Disney World's move to a date-based system for pricing tickets, for comparison purposes, let's consider a five-day vacation during a typical school break week. A five-day Park Hopper ticket for an adult visiting during a winter holiday week costs $765.36. Dropping to a four-day Park Hopper during the same date range would only cause your out-of-pocket total to fall to $687.95. To save more money, you could skip the Park Hopper option altogether and instead snag a standard five-day ticket for that same period for around $670.
Based on these prices, it's likely that the average family would need to spend at least $500 per person for their multiday Disney World vacation, though that number could easily grow to $700 per person. If that's true for your group, you'll need to find another $600 to $700 in savings per person to make a Disney Incredi Pass worth investing in for at least one member of your family.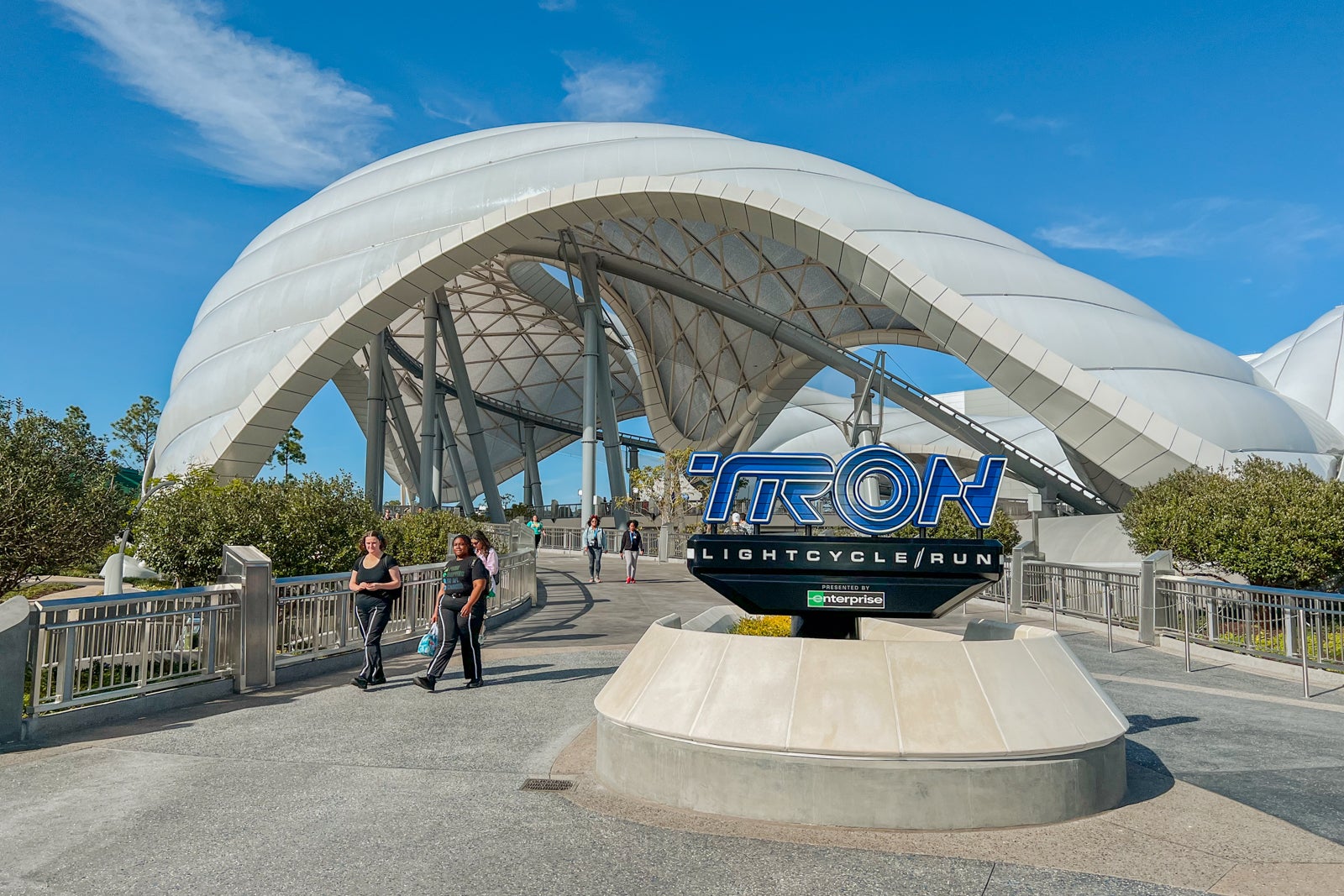 Fortunately, there are several annual pass discounts available to help you reach that savings number you'd need to target to justify purchasing the pass.
Free parking at Disney World theme parks
Disney World annual passholders can park for free at Disney World theme parks. This perk comes in handy if you're staying off-site and renting a car (a good choice for many of the best points hotels near Disney World), as parking will normally set you back $25 a day, meaning you'd save $125 by having five days of free parking. Keep in mind, though, that this benefit won't help you save if you're planning on staying at a Disney hotel or resort since parking charges have been eliminated for all guests at those properties.
Dining discounts
Disney World has an exhaustive list of restaurants where you can earn up to 20% off of dining as an annual passholder, but in reality, many restaurants on the list only offer a 10% discount. Still, the discount can be a valuable perk due to it covering the passholder and up to three guests. Be Our Guest, Cinderella's Royal Table and Chef Mickey's are a few of our favorite Disney restaurants that apply the dining discount. A meal for a family of four at these spots can easily exceed $200, so even a 10% discount is $20 saved.
Shopping discounts
The list of stores at Disney World that offer up to a 20% discount is much longer than the list of restaurants. Carts and kiosks throughout the parks will be less reliable with the discount, but the main shops that line places like Main Street USA are a virtual lock for discounts on most merchandise.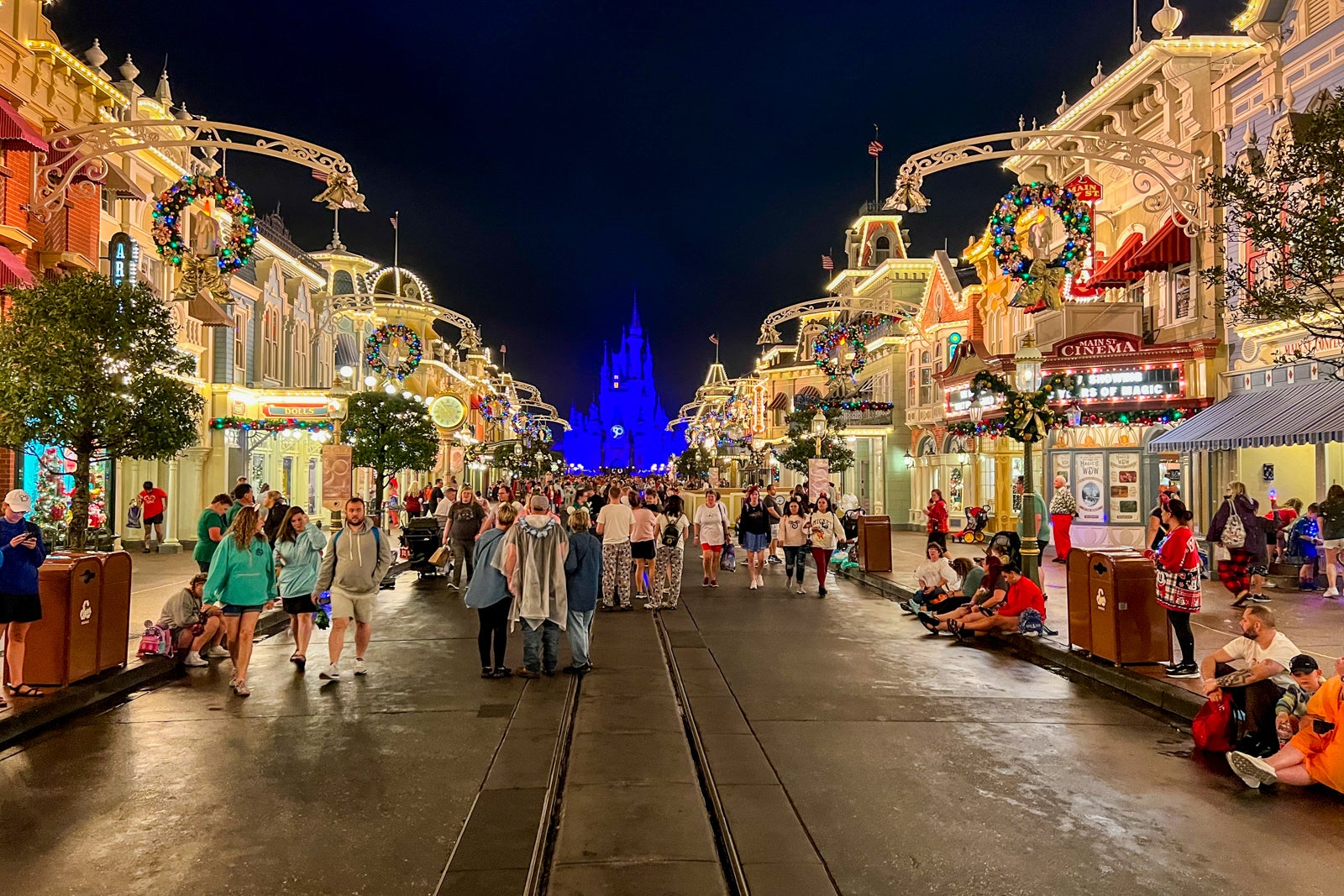 Picture-perfect moment
The photographers at Disney World are great at grabbing that perfect family memory sans a selfie arm. You'll find a few special tricks up their sleeves, like making Tinkerbell appear next to your daughter's outstretched hands. The new PhotoPass option for annual passes means you can save at least $70 by paying for this add-on instead of buying the $169 Memory Maker package that gives guests access to vacation photo and video downloads for 30 days.
Hotel discounts
Disney World frequently offers hotel discounts to annual passholders. We've saved more than $100 per night on recent Walt Disney World Resort stays. You can look at the Disney World website to see discounted annual pass room options. They'll appear in a separate column alongside other rate choices.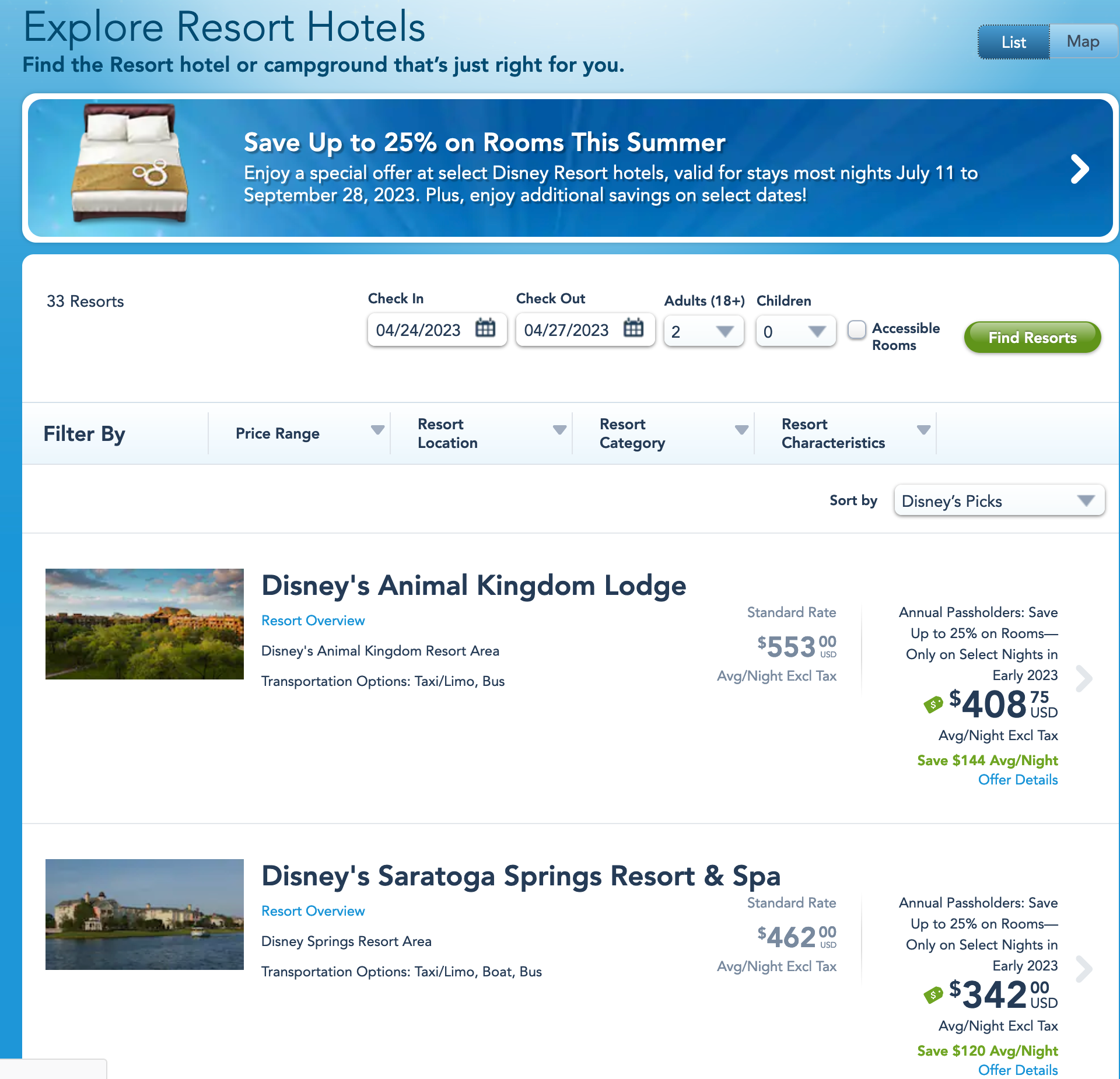 Special event tickets
Disney World has several special events, including Mickey's Not-So-Scary Halloween Party and Mickey's Very Merry Christmas Party. Annual passholders generally receive discounts on all these types of special events.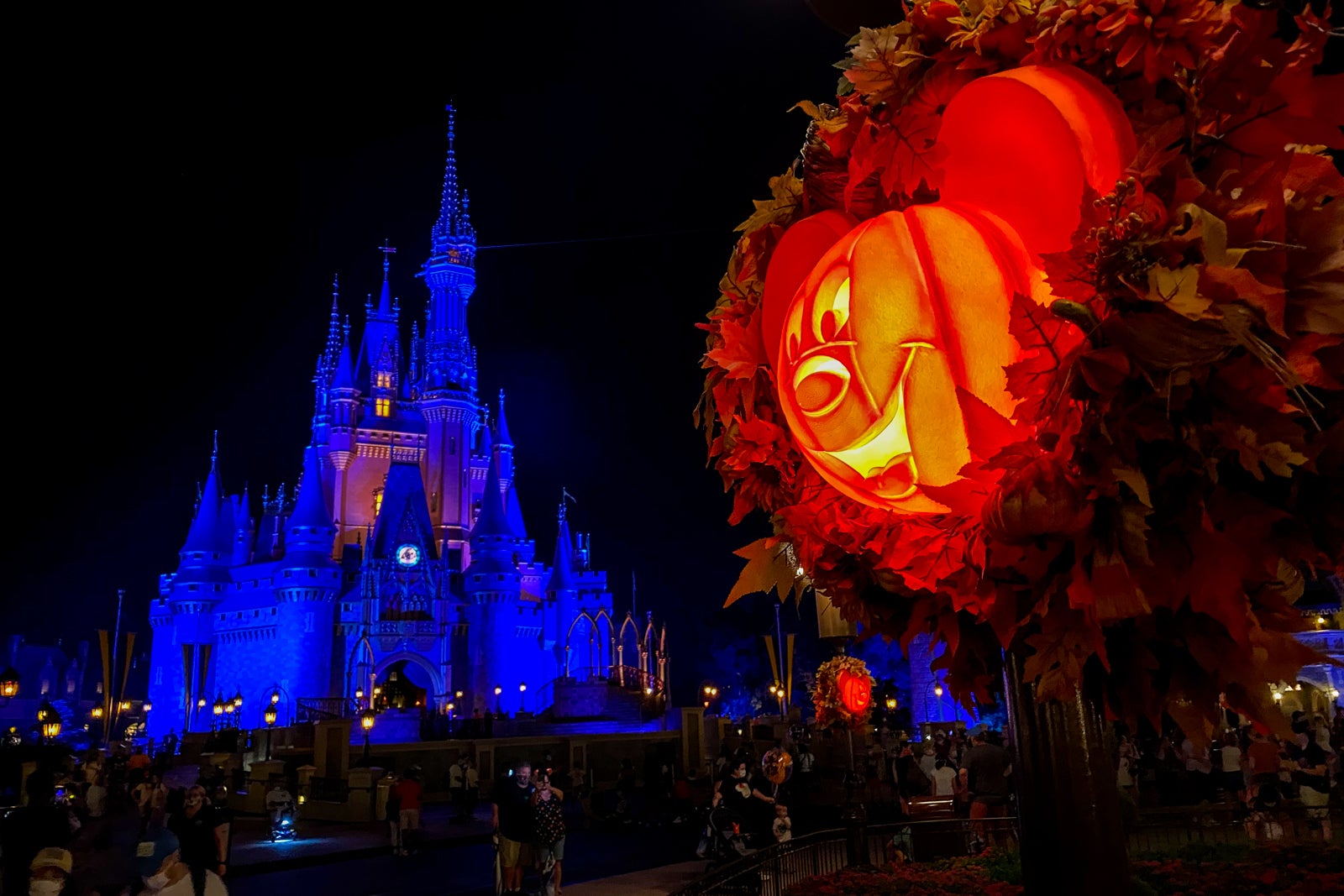 V.I.Passholder events
Aside from the discounts for special ticketed events, passholders will have access to extra-hours events that Disney World occasionally hosts. Similar to Disney After Hours, these extra-hours events, which are free to attend, are only open to season passholders. They are a great way to experience most rides without a significant wait.
Admission to the V.I.Passholder events typically requires prior registration. The events usually fill up within hours of the registration opening, so register quickly if you get an email about one of these events. Passholders are often invited to preview new attractions before the general public. This doesn't result in savings, but it is a cool perk that will make your visit that much more memorable.
Everything else
Disney World offers a slew of other passholder discounts for everything from movie tickets to VIP tours to spa treatments to golf tee times. You can even book reduced rates at Aulani, A Disney Resort & Spa in Hawaii during certain times of the year. All of these savings opportunities are listed on the annual pass discount page.
A new savings perk we've recently seen appear is a 30% discount on the Star Wars: Galactic Starcruiser experience for Disney annual passholders. That results in very substantial savings since the prices for the property's voyages typically climb above $5,000 per cabin.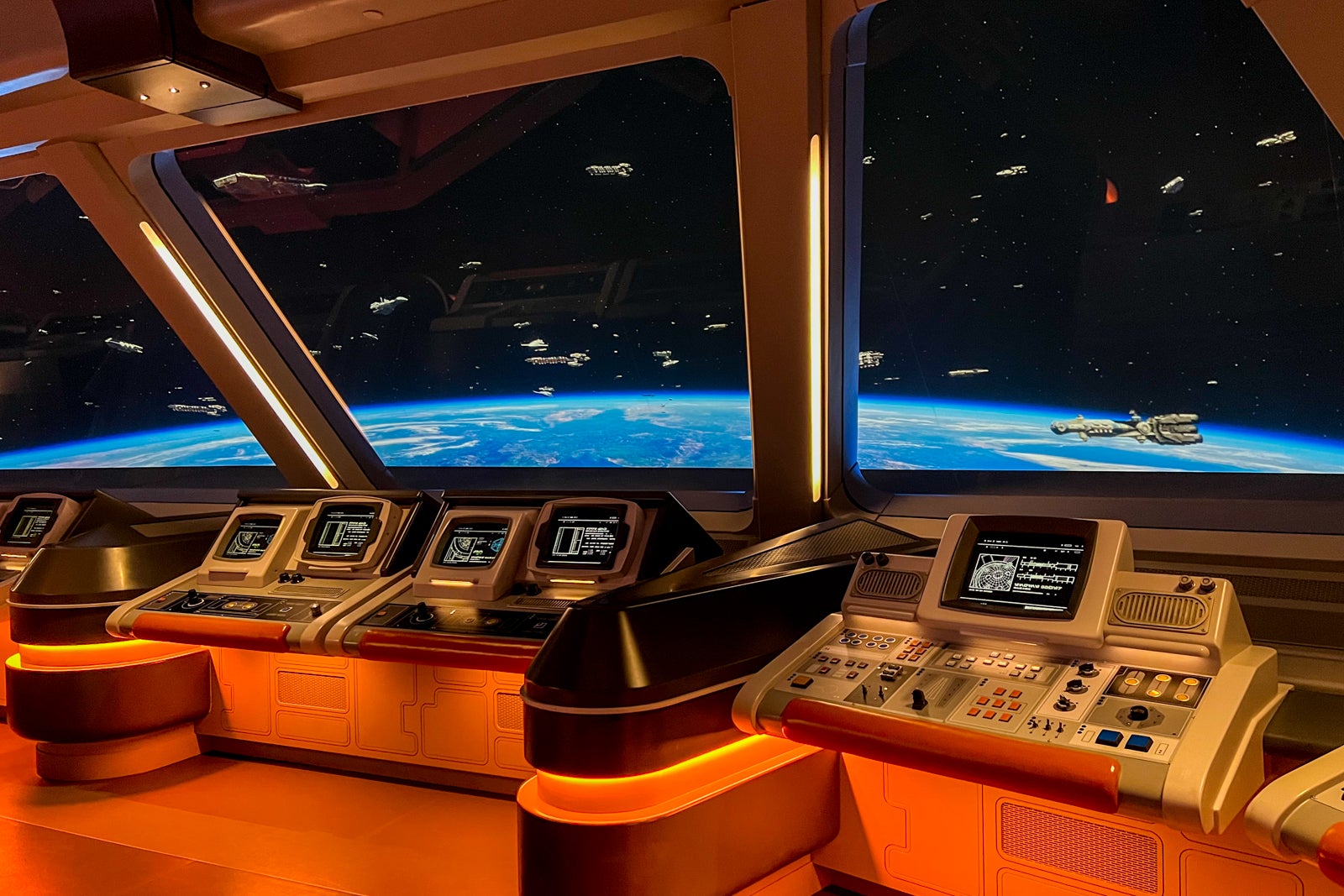 Related: Is the new Star Wars: Galactic Starcruiser 'hotel' worth it? We paid $6,875 to find out
How to maximize your annual pass savings
Of course, the easiest way to save money with a Disney World annual pass is to plan more than one trip to Disney World per year. Frequent visits to Disney World might be out of the budget or geographic radius for some families, but you can get creative with the calendar.
One of the best ways to double up the savings for families sticking to a traditional school calendar is to plan a summer trip two years in a row so you hit the parks in August of year one and in July about 11 months later. Doing so will make it so you can get your annual pass, which is valid for 365 days from when you first use it, to cover your annual Disney family vacation at least twice.
By planning a five-day family trip to Disney World (like the one described above) as a group with one Disney Incredi Pass, you can expect to spend about the same amount as the cost of the annual pass once discounts from the pass are factored in. Tack on a second (and potentially third) trip to Disney World in the same 12-month period and you'll easily exceed the $1,399 fee for Disney's most expensive annual pass.
Related: What it's really like doing Disney World 3 different ways: Budget, moderate and blow-out luxury
Is a Disney World annual pass worth it?
Planning a Disney World vacation can be daunting, especially when you start adding up all the expenses. You'll pull your wallet (or flash your MagicBand+) plenty of times while at the parks.
If you plan on visiting at least twice in a 12-month period for a minimum of a few days at a time and know you will take advantage of the pass' discounts, you will likely save money by having a Disney World annual pass. Know, though, that you'll need to act fast if you plan on getting one, as quantities will be limited when they're released to the public on April 20.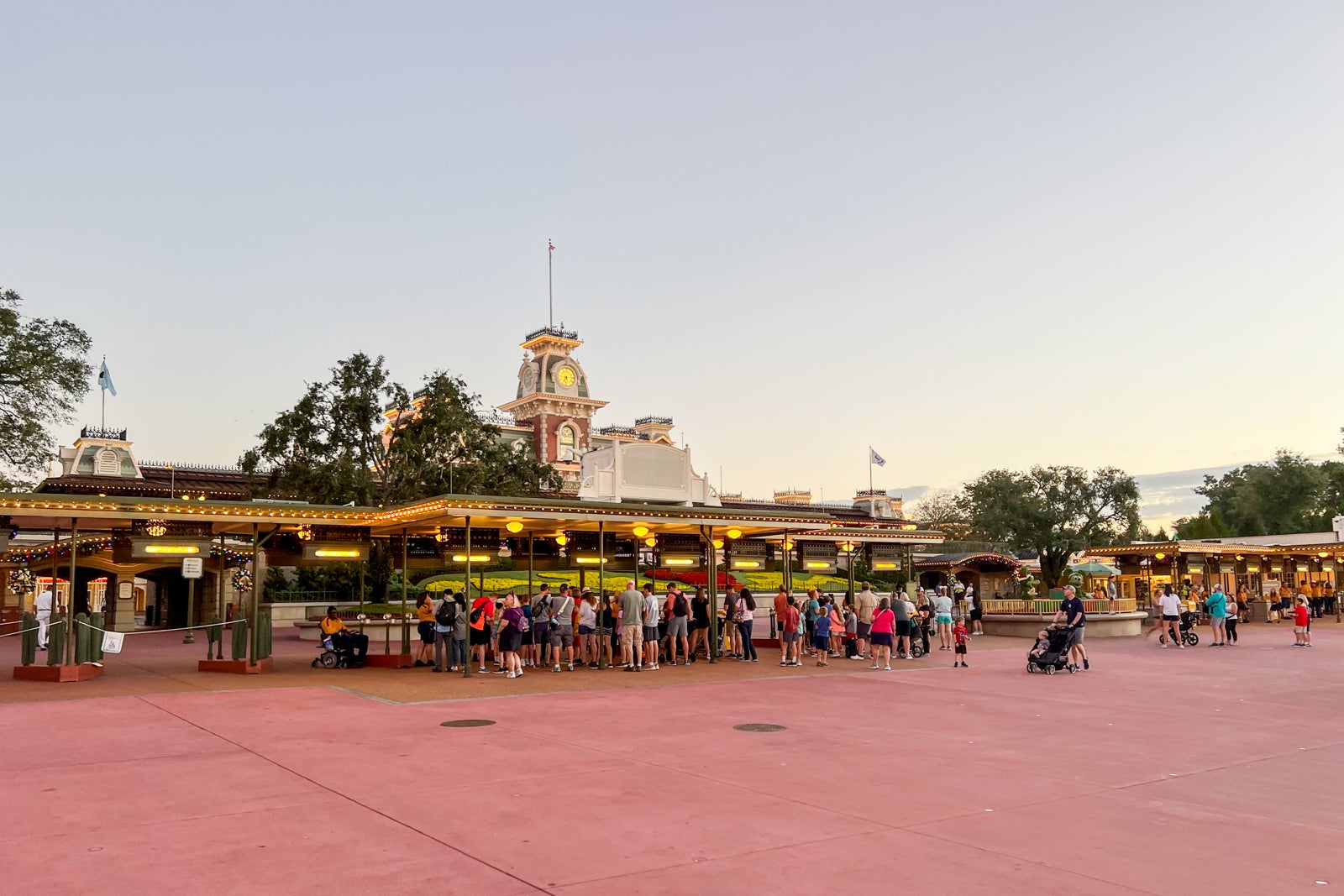 To ensure you're getting as much value out of your purchase as possible, be sure to be strategic about how you buy your annual pass. It will most likely code on your credit card as entertainment or amusement park tickets, not travel, so you'll want to use a card that awards a bonus on entertainment, such as the 4% back on the Capital One Savor Cash Rewards Credit Card. Better yet, purchase it with discounted Disney gift cards to ramp up the savings.
The information for the Capital One Savor Cash Rewards Credit Card has been collected independently by The Points Guy. The card details on this page have not been reviewed or provided by the card issuer.
Related reading: