Just as fans prepare to descend upon Qatar for the 2022 FIFA World Cup, the country's largest airport this week unveiled a massive new indoor, natural light-filled forest that will serve as a new, central concourse at the airport. It's a spectacle you'll surely notice the next time your travels take you through Doha Hamad International Airport (DOH), which is a key international hub, particularly for those flying aboard its flagship carrier, Oneworld alliance member Qatar Airways.
The airport celebrated the opening of The Orchard last week, a 60,000-plus square foot rainforest-like atrium inside its central concourse terminal. As you can see, sunlight fills the space, illuminating its greenery, walkways and mezzanines.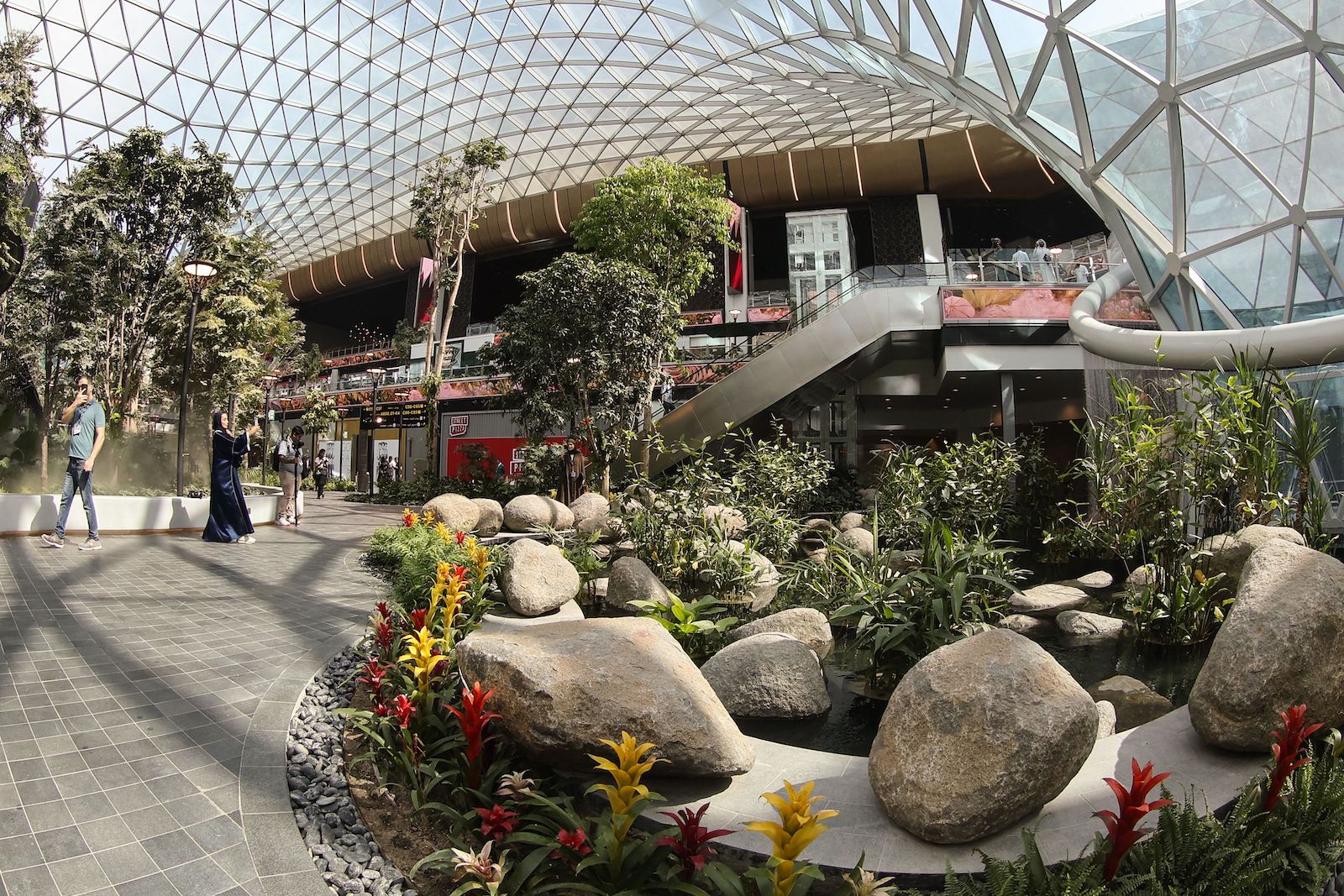 The newly unveiled space is part of a much larger package of expansion projects at Hamad International Airport, which first opened in 2014. On top of infrastructure upgrades like additional gates, improved baggage and expanded cargo facilities, Doha officials have also unveiled new dozens of new shopping and dining options situated in the forest-style setting.
As part of the expansion, the airport has also added new lounges and a second on-site hotel, the 100-room Oryx Garden Hotel which will complement the existing Oryx Airport Hotel. A future Al Mourjan Business Lounge will overlook The Orchard's gardens.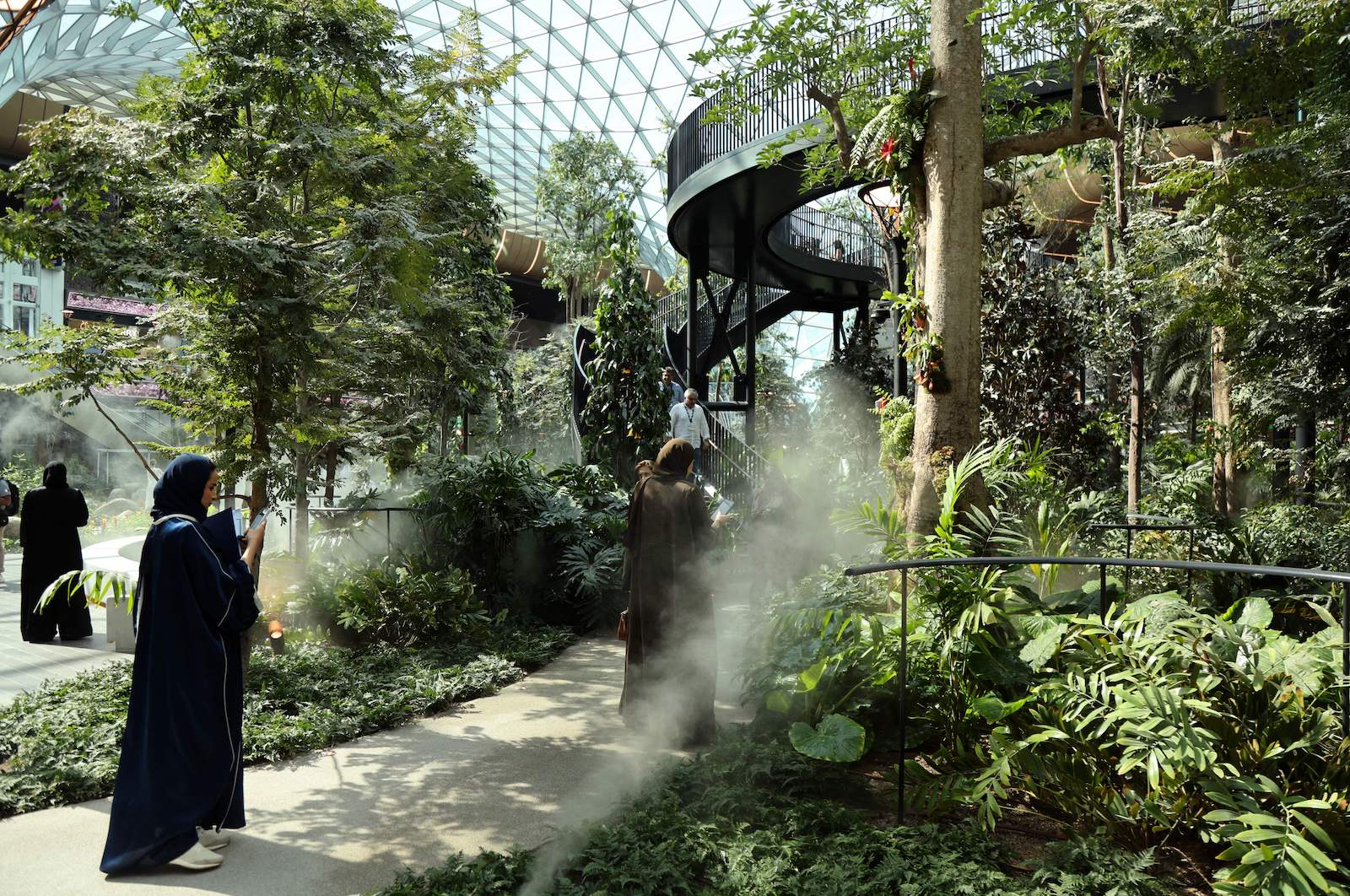 Seen as a focal point of this expansion, though, The Orchard boasts extensive natural light, with 300 trees and 25,000 plants from around the world underneath the glass roof, airport officials said. The tallest tree reaches more than 50 feet high. A large water feature anchors the indoor spectacle.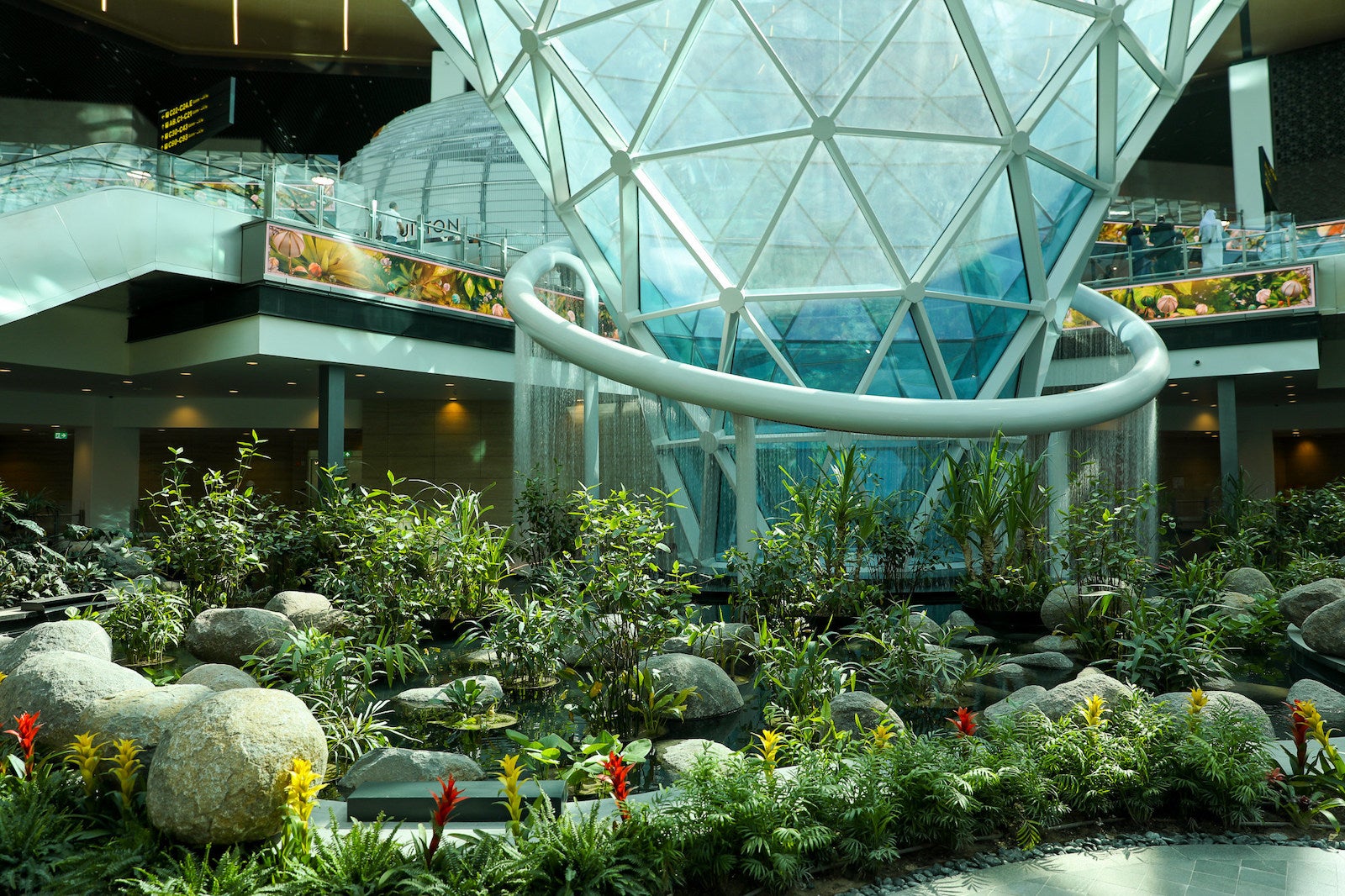 The Orchard itself may spark memories of an iconic airport in another part of the world. Some travelers have found that The Orchard shares similarities with The Jewel at Singapore Changi Airport (SIN), which opened in 2019 and also features an expansive glass-enclosed forest and water feature.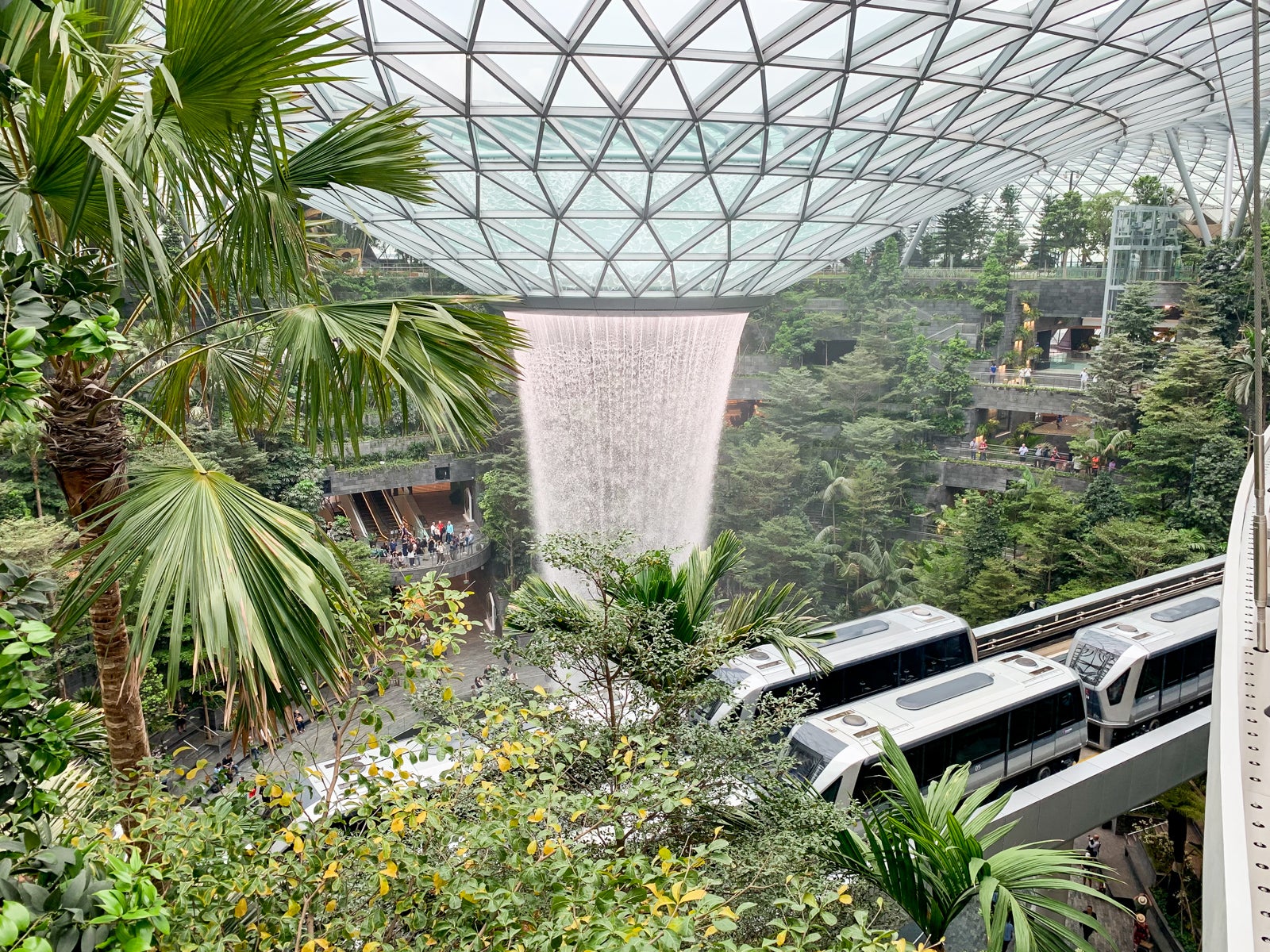 Doha officials see this expansion as a significant driver of growth at the airport, anticipating it will bring passenger capacity from around 40 million currently to 58 million annually next year.
Future construction set to start after the new year includes plans for additional gates, concourse space and airside rapid transit. Airport officials believe it will grow Hamad's capacity to as much as 70 million in the future.
These are important expansion projects considering the waive of passengers expected in Qatar over the next month for the FIFA World Cup, but also considering the airport's role as a key hub for passengers traveling to other parts of the world.