Like to peer out of the airport window and admire the different plane livery on display? Well, keep your eyes peeled for Emirates' new look.
The airline, a flag carrier for the United Arab Emirates, has just revealed a refreshed livery upgrade. It includes a range of tweaks to a design last updated almost a quarter century ago.
The new design includes a 3D effect added to the UAE flag on the tailfin, creating a "blowing in the wind" appearance. Red-painted wingtips featuring a striking white Emirates logo written in Arabic calligraphy.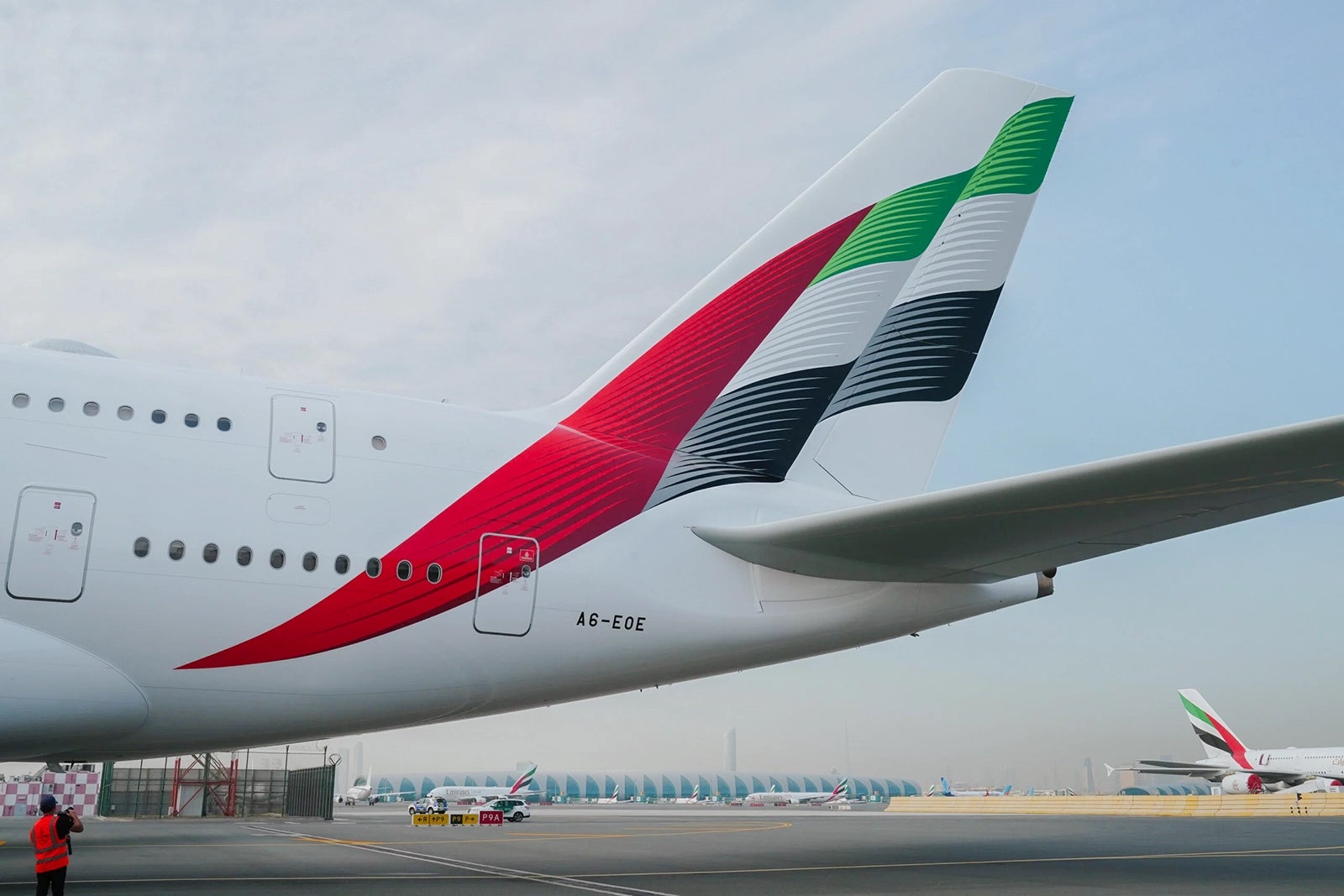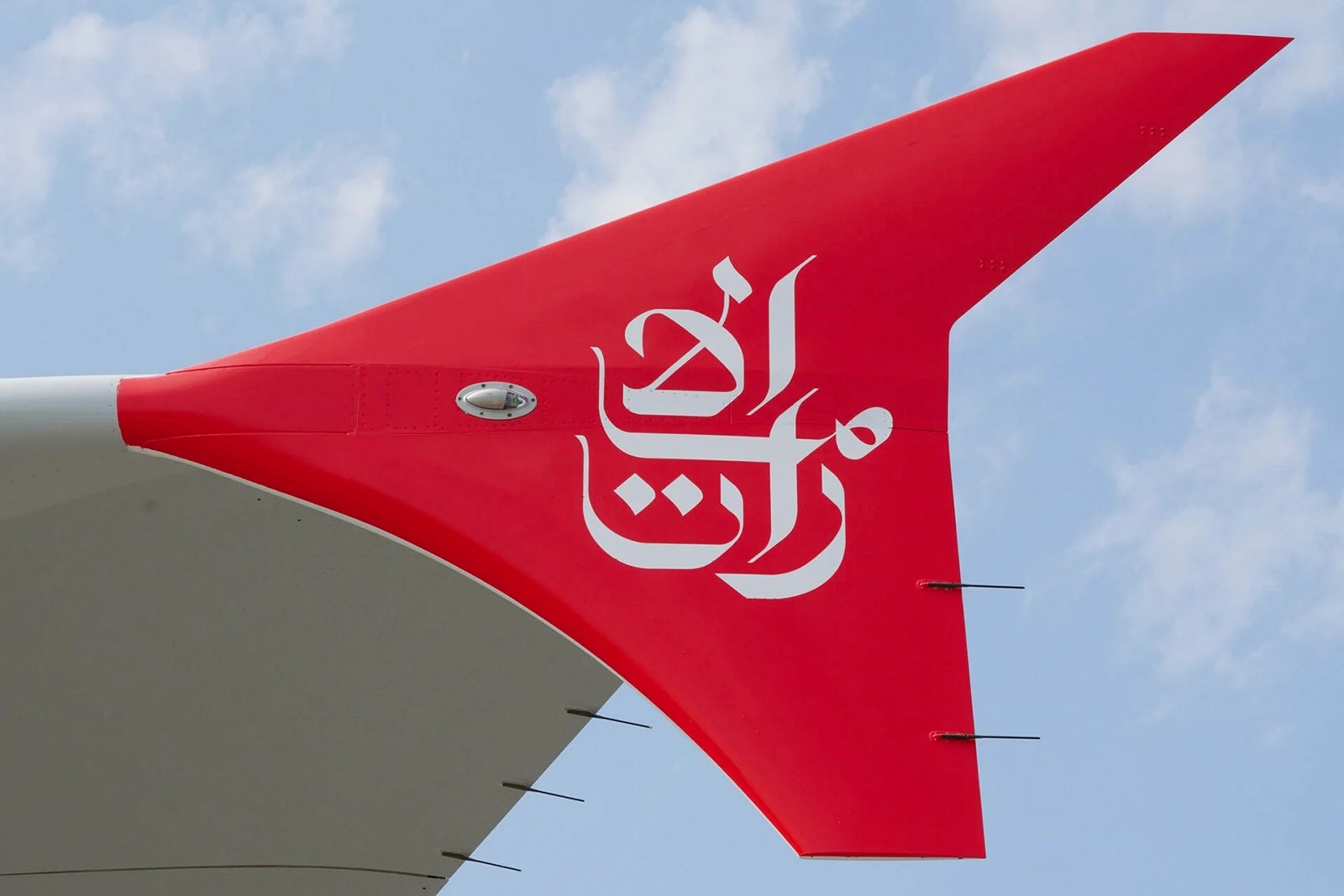 The familiar golden Emirates logo on the plane's body remains but has been enlarged (by 32.5%, to be exact). It is also bolder. The smaller text underneath in the plane's previous livery has been removed, according to Emirates' website.
If you're in the right place, you can spot the new design in the skies or on the ground as early as March 17. The first plane to get a makeover, an A6-EOE (Airbus A380), takes flight from Dubai International Airport (DXB) to Munich International Airport (MUC) as flight EK51.
This is the first time Emirates has upgraded its livery since 1999. The original look was launched alongside the airline itself back in 1985. It was created by U.K. design firm Negus & Negus — also known for its iconic work with British Airways.
Related: What are points and miles worth? March 2023 monthly valuations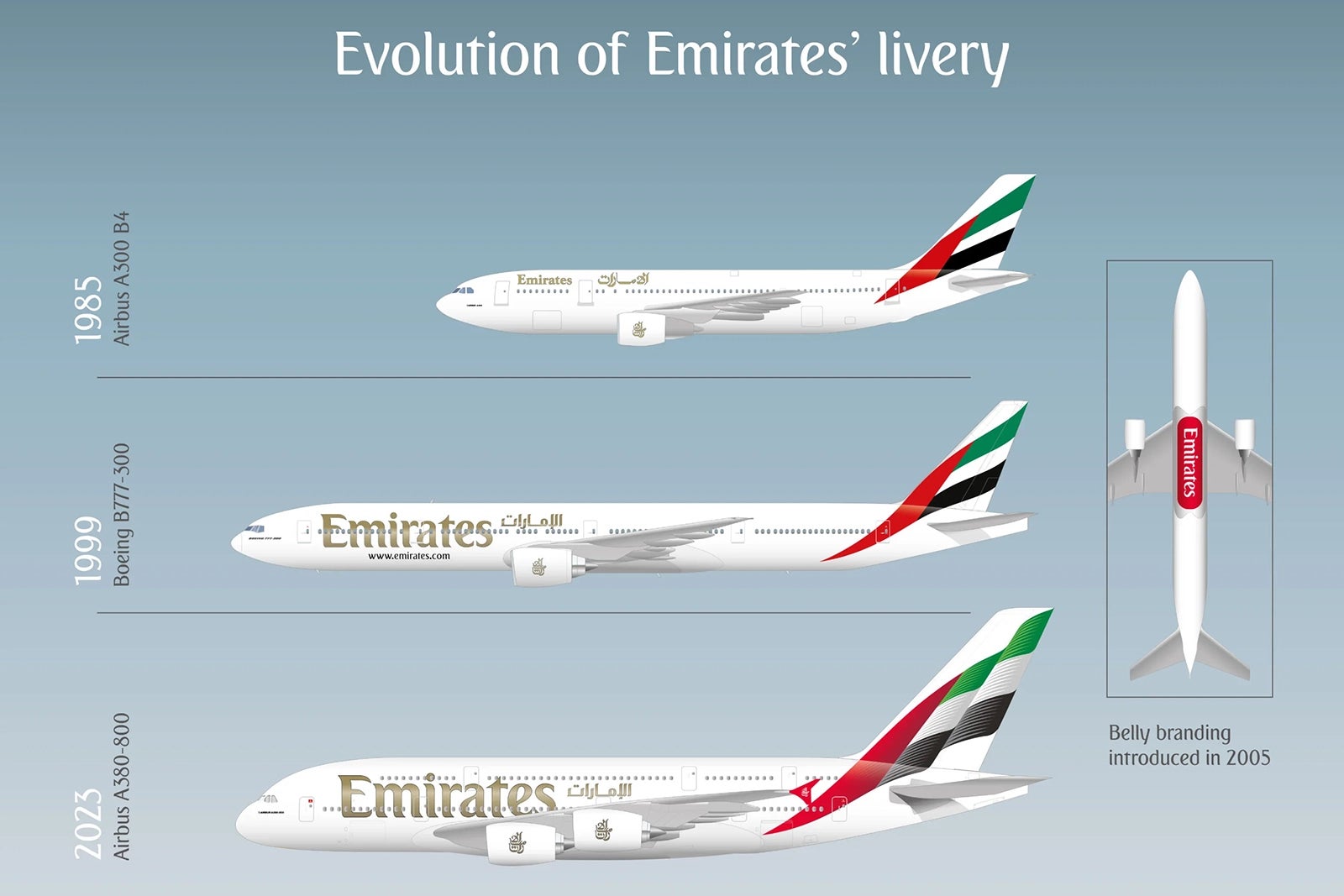 Emirates says it will update 24 planes with the new livery by the end of 2023, with the rest of the fleet to follow. All new aircraft — from the first Airbus A350, due in August 2024 — will sport the new design from the get-go.
"Aircraft livery is the most instantly recognisable brand real estate for any airline," Emirates president Sir Tim Clark said. "It's a visual representation of our unique identity, something we wear proudly and display in all the cities we fly to around the world. We're refreshing our livery to keep it modern without losing the key elements of our identity, such as the UAE flag on our tailfin and the Arabic calligraphy."