With benefits like lounge access, upgrades and nearly instantaneous support, elite status can make your travels much more enjoyable. But as 2022 draws to a close, the remaining days to qualify for elite status are quickly running out.
We've already discussed a few last-minute strategies to qualify for some popular programs like United MileagePlus, Delta SkyMiles, American AAdvantage and Alaska Mileage Plan, but now you'll hear from several TPG staffers on what they're doing to qualify for status before the new year.
As always, feel free to use this as inspiration for your elite status plans.
Andrew Kunesh: Completed a partner MQD run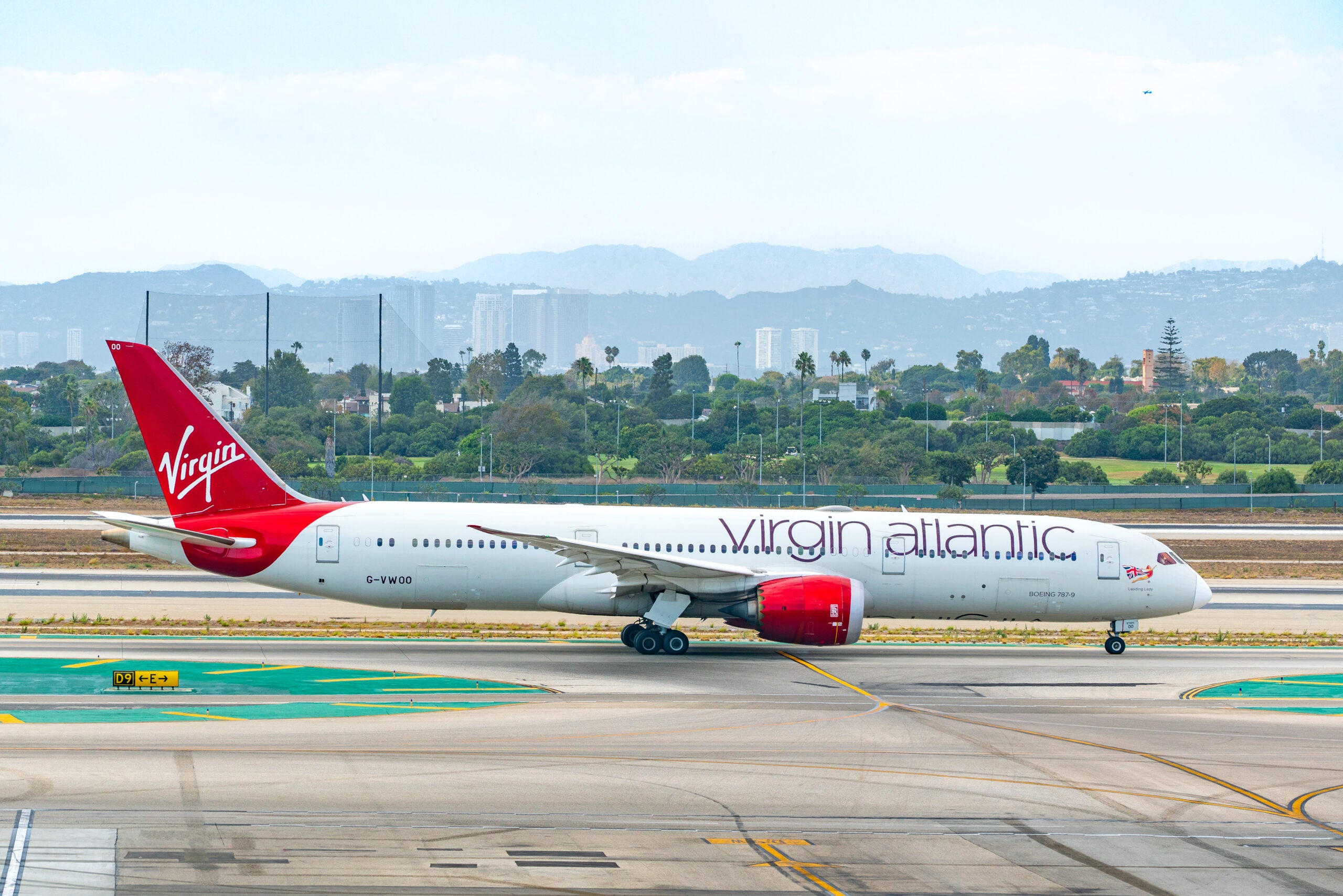 I fly Delta a lot, but it always seems like I'm a few thousand Medallion Qualification Dollars short of qualifying for Diamond Medallion. So with that, I have made it an annual ritual to book a partner MQD run at the end of every year. This is because partner tickets earn MQDs as a percentage of miles flown, meaning you can score excellent earnings on relatively cheap premium cabin partner tickets.

Last month I flew Virgin Atlantic premium economy from New York to Johannesburg via London. The round-trip ticket earned 5,447 MQDs despite the ticket costing just $2,013. This wasn't cheap by any stretch, but it was far less than what I'd pay on Delta flights to earn the same amount of MQDs — and I think the benefits outweigh the cost. Plus, it was a chance to see a new city, even if only for a few days.

This put me just under 500 MQDs away from reearning Diamond Medallion status, which I'll earn from a year-end work trip and two personal trips.
Kyle Olsen: Hit 1K PQP requirements out of the park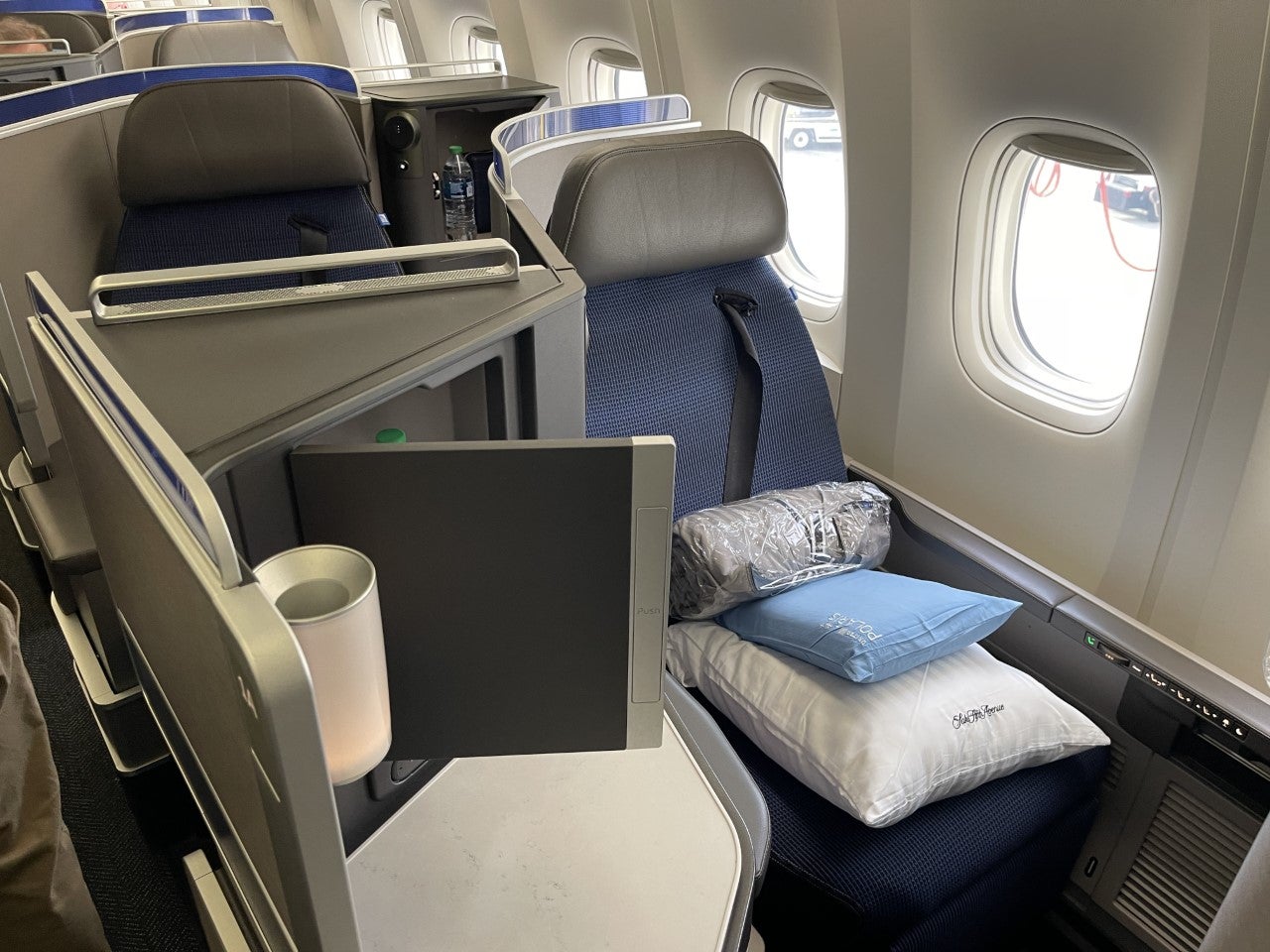 Like Andrew, I'm a big fan of flying partner airlines to earn U.S. airline status. I accrued Premier qualifying points by flying on partner-operated and -marketed tickets to requalify for Premier 1K at a fraction of the normal price. If you're strategic, you can often earn (sometimes significantly) more than the approximate 1 PQP per dollar spent on United-issued tickets. Earlier this year, I traveled on a Lufthansa-purchased long-haul, premium cabin itinerary that was around $2,900. Since this ticket was purchased in 2021, it's almost certain that you wouldn't be able to find a comparably priced ticket today.
Here's what I earned from this trip by crediting the ticket to MileagePlus:
San Francisco International Airport (SFO) to Frankfurt Airport (FRA): Operated by United in the Z fare, 1,250 PQPs.
FRA to Mauritius Sir Seewoosagur Ramgoolam International Airport (MRU): Operated by Lufthansa/Eurowings in the Z fare, 1,500 PQPs.
Adolfo Suárez Madrid-Barajas Airport (MAD) to Toronto Pearson Airport (YYZ): Operated by Air Canada in the J fare, 1,500 PQPs.
YYZ to Los Angeles International Airport (LAX): Operated by Air Canada in the J fare, 870 PQPs.
From this single multicity itinerary, I earned 5,120 PQPs. That's roughly 40% of the 13,500 PQPs needed to qualify for Premier 1K this year (plus 36 Premier qualifying flights). I also earned 5,500 PQPs on United flights and 3,000 PQPs from United's Valentine's Day bonus earlier this year.
Next year, United is reverting to pre-pandemic status requirements. To requalify in 2023, I'll have to earn 18,000 PQPs and 54 PQFs — or "just" 24,000 PQPs (without a PQF requirement).
Clint Henderson: Earned Hyatt Explorist, Alaska Gold, Delta Platinum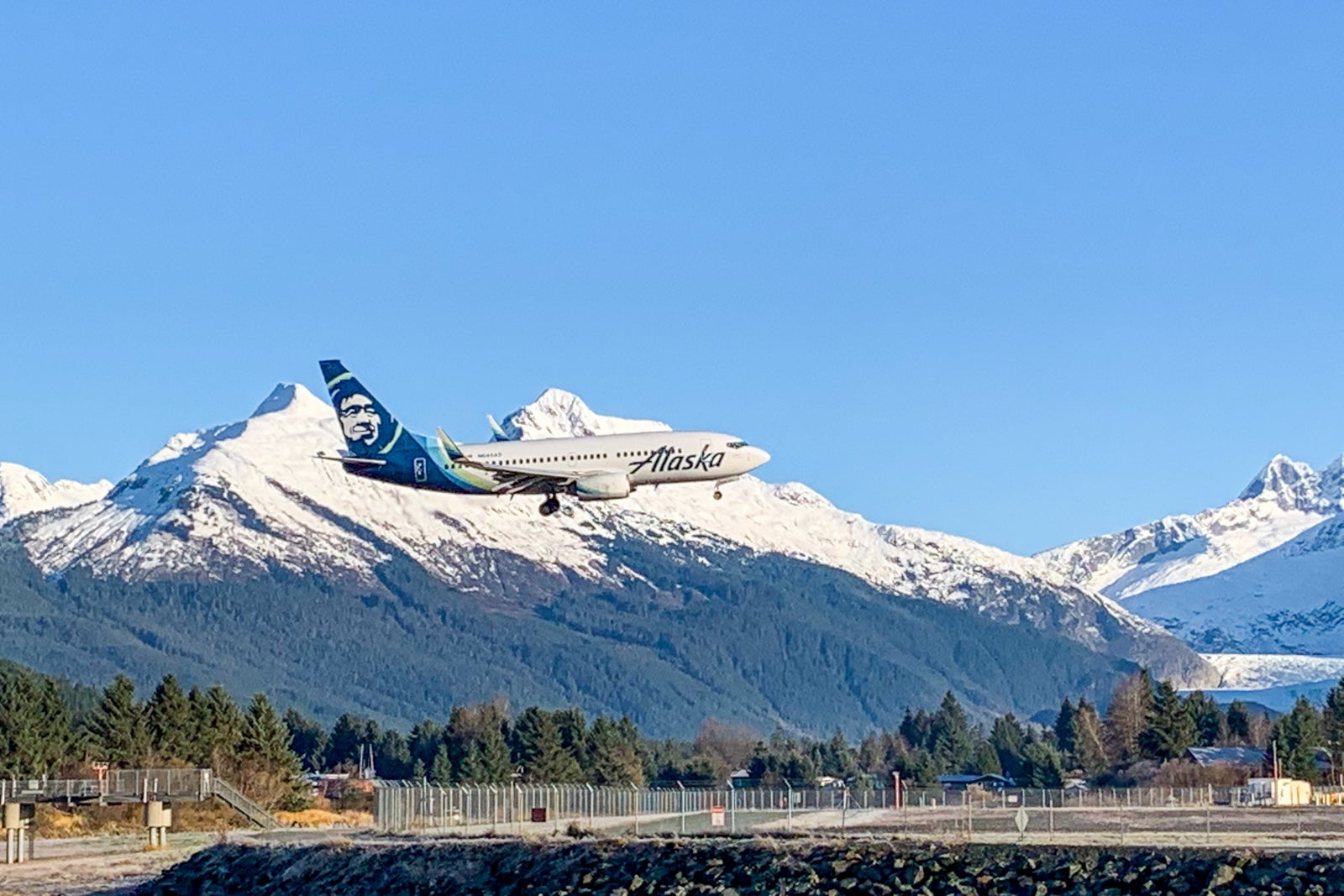 2022 was an embarrassment of riches when it came to status. Easier-than-normal qualification requirements allowed me to make Alaska's top-tier Gold MVP 100K, Delta Platinum and Hyatt Globalist status. Sad trombone sound here … 2023 is shaping up to be a much tougher road.

For 2023, I'm only likely to make it to World of Hyatt Explorist status since I cannot stay 60 nights and hit Globalist again. In fact, the only reason I'm requalifying for Explorist is that I signed up for the World of Hyatt Business Credit Card, and it had a promotion to get double elite night credits for stays until the end of the year. I'm maxing that out with a total of eight nights at Hyatt properties this fall which should get me to a total of 32 nights .. good enough for Explorist next year.

I had a great run with Alaska, including making it to MVP Gold 100K, but I will only make it to Alaska MVP Gold next year. A move from Montana back to New York City means I have less opportunity to fly Alaska. While I've loved flying American Airlines as an Alaska elite member (they have a partnership), I just won't be able to fly much more than 40,000 butt-in-seat miles with the two airlines this year, even with a bonus right now for California flights.

In a pretty surprising development, however, American Airlines offered an "Instant Status Pass" that gifted me Platinum Pro status for the next four months. If I earn a bunch of Loyalty Points, I can extend that status a few times in 2023, so now I'll be flying a lot on American Airlines again.

I'll also be focusing on Delta Air Lines next year.

In 2020 and 2021, all MQMs earned on Delta were rolled over into 2022. That has given some of us enough miles to achieve status (if we also achieve the spending requirements or earn a waiver by using our Delta American Express cards). Delta Air Lines will also be rolling over any "extra" MQMs from 2022 into 2023. Right now, I have more than 188,000 MQMs. I also spent $25,000 on my Delta SkyMiles® Reserve American Express Card, which means I'm Platinum on Delta for 2023.

Heck, I may even go for Diamond next year.

Fortunately, I also had Platinum status with IHG and Marriott and Diamond status with Hilton thanks to holding the right credit cards. I'll continue to hold those status levels by keeping my hotel cobranded cards open and active.
Related: How and why I went for Alaska's new top-tier MVP Gold 100K status
Ben Smithson: earning British Airways Gold at the last second
I should qualify for BA Gold on Dec. 31, the very last day the tier point thresholds are reduced by 25%. If my last flight doesn't depart on the day it is scheduled I will miss out on Gold.
Summer Hull: upgrading flights for Premier 1K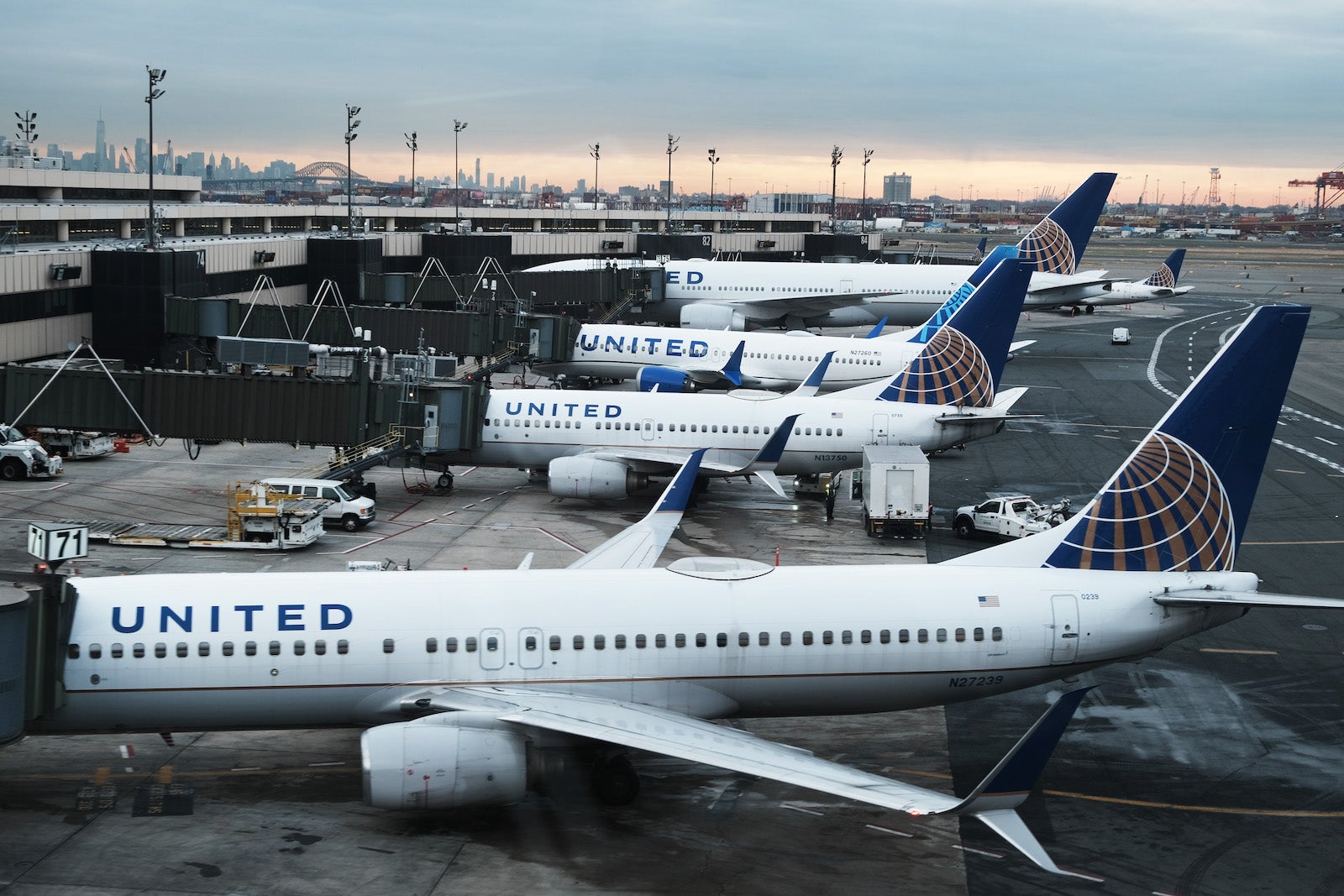 Without the pandemic-related help of the last two years, I'm about to be back in the "you can't have it all" bucket and I likely need to drop some things next year.

But I just feel too close this year … I'm going to have to have unneeded Hyatt stays. And probably also Marriott. Sigh … I'm there on United segments, but pacing about 1,500 off PQPs. Will try and get at least 500 more of those with a card and then may "need" to start upgrading some to chip away at PQPs while still leaving some room for unexpected trips to pop up and close the gap.
Ryan Smith: A new hotel status strategy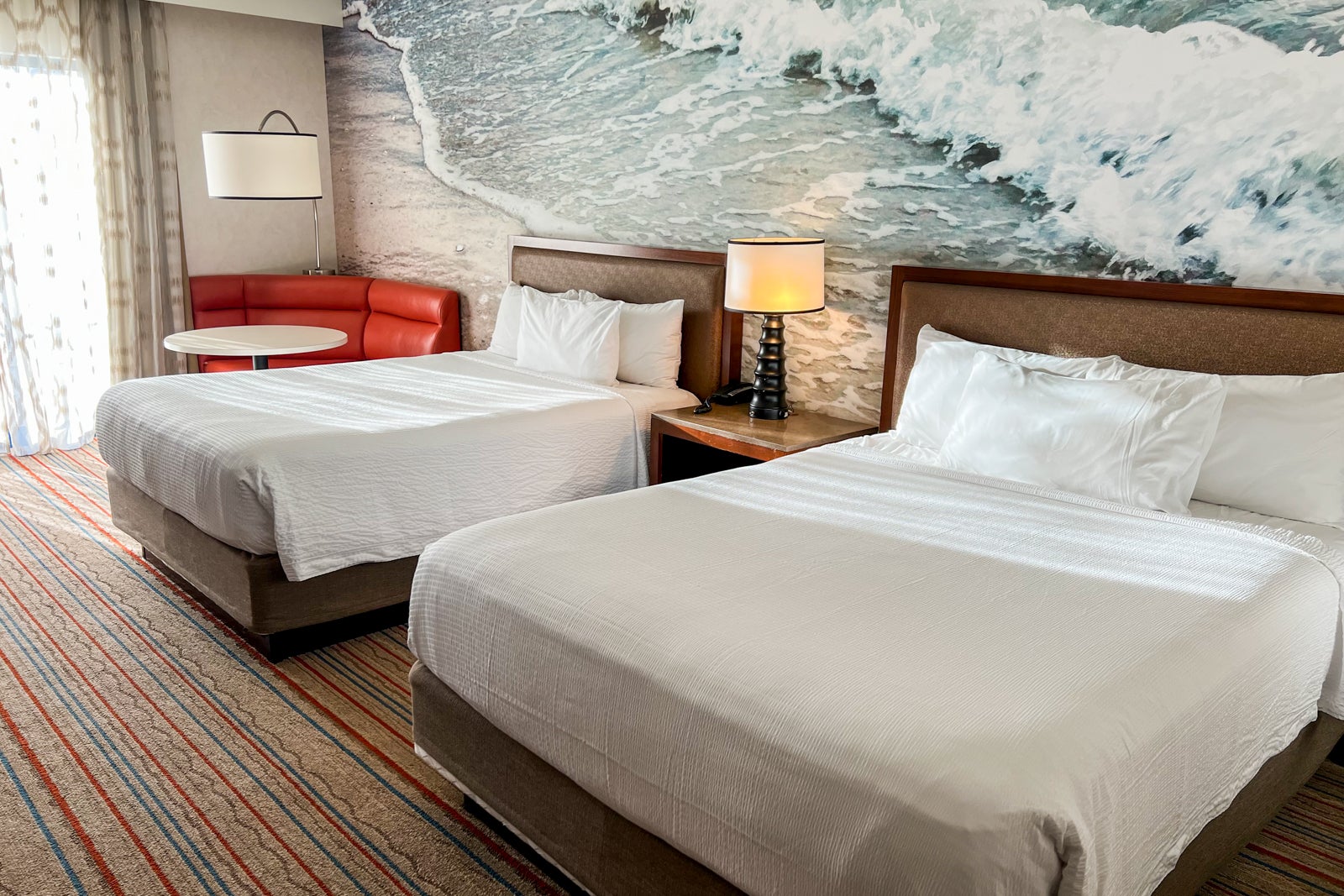 I shifted all my stays to Marriott properties when they had the double nights promotion earlier this year. As a result, I could easily requalify for Titanium Elite status this year, with the help of the 30 nights I get in my account from having two Marriott credit cards (the Marriott Bonvoy Boundless Credit Card and the Marriott Bonvoy Business® American Express® Card). And a bonus benefit of Titanium Elite status is that it provides United Silver status.

I am letting go of my Hilton Diamond status. Once I stop getting the pop-up window from Amex advising me that I can't qualify for a new card welcome offer, I will apply for the Hilton Honors American Express Aspire Card since this offers automatic Diamond elite status. Doing this whenever I wasn't able to requalify without unnecessary effort has always been my plan since qualifying for Diamond status through a status shortcut at the end of 2020. Plus, status requirements with Hilton are going up next year, so the shortcut to top-tier status from holding the Aspire card will be even more useful.

With my current travel plans through the end of the year, I think I will be two or three nights short of requalifying for World of Hyatt Globalist status. If I'm still in this same spot come the end of December, my wife and I will take a weekend trip somewhere to meet these requirements — assuming I can find an inexpensive Hyatt property here in Southern California, which is no small task."
The information for the Hilton Aspire card has been collected independently by The Points Guy. The card details on this page have not been reviewed or provided by the card issuer.
Bottom line
As you can see, our staff has carefully considered status plans through the end of the year. Of course, when it comes to airlines, elite members in well-served cities like New York and Los Angeles have significantly more mobility to change preferred carriers as compared to those in cities like Atlanta and Houston.
If you're a few nights away from qualifying for your preferred hotel status, you can book a mattress run to earn elite qualifying nights with the minimum out-of-pocket expense.
Also, take time to carefully audit your accounts. Some travel providers like Marriott and American are notorious for conveniently "forgetting" to post a stay or flight to your account. If you notice something's missing, you can contact your travel provider and resolve it, so your account accurately reflects what you've earned.
Now is the time to develop a solid plan for how you will requalify before the end of the year.