Editor's note: This is a recurring post, regularly updated with new information and offers.
---
One of the best things about the holidays is the Christmas movies. From "The Holiday" to "Love Actually," holiday-themed content will undoubtedly occupy hours upon hours of Christmas break this year.
For those of us traveling home or elsewhere for the holidays, don't fret: Your holiday movie and TV consumption won't need to be interrupted. Airlines are offering their usual variety of holiday films to choose from — all from the comfort of your airplane seat.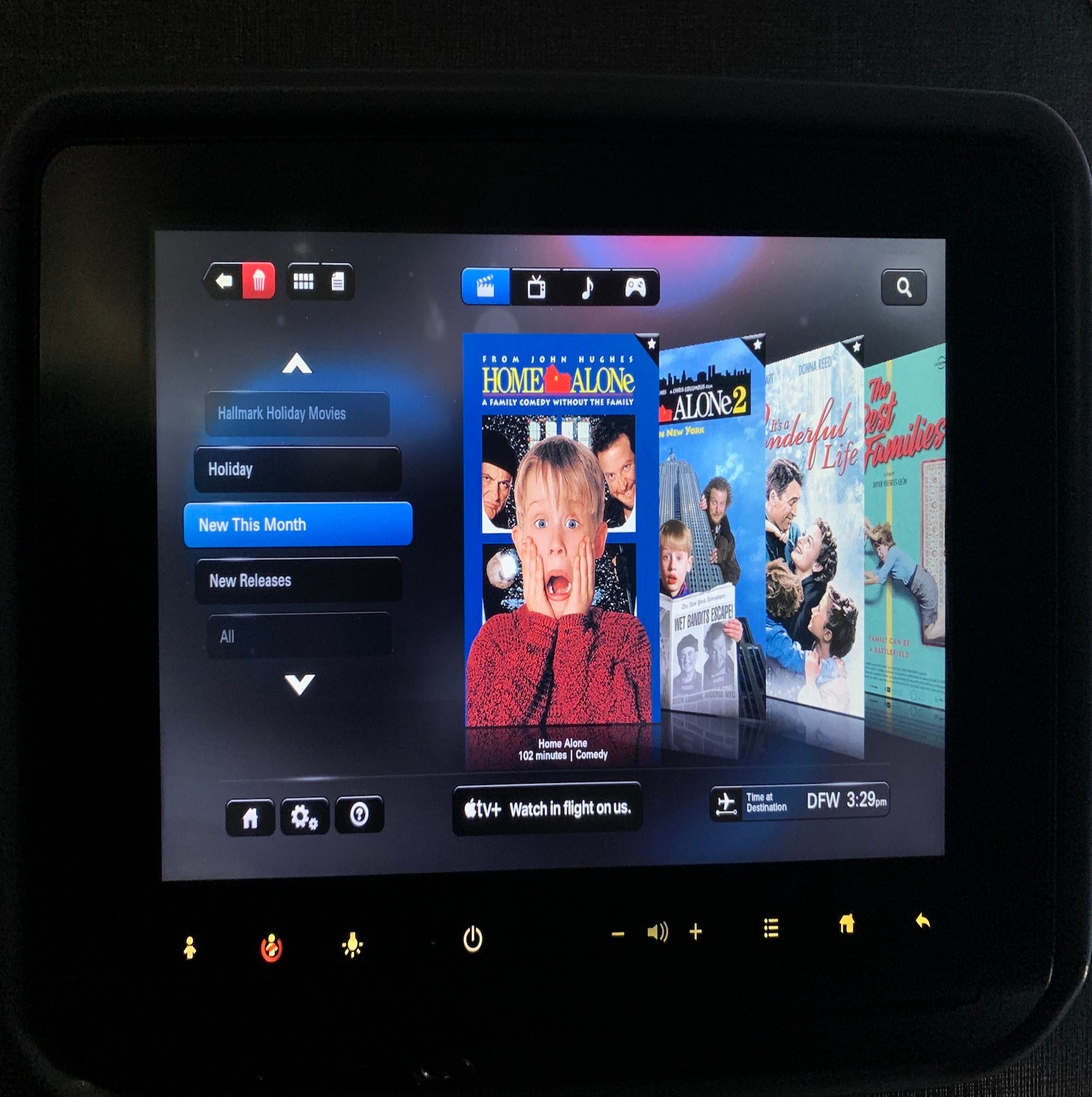 A number of airlines — including American Airlines, Alaska Airlines and JetBlue — shared their 2022 holiday entertainment lineups with TPG. Here's a taste of what titles you may find on your flight:
"A Bad Moms Christmas."
"A Christmas Carol."
"A Christmas Story."
"Adam Sandler's Eight Crazy Nights."
"A Holiday in Harlem."
"Almost Christmas."
"Arthur Christmas."
"Bad Santa."
"Bad Santa 2."
"Christmas with the Kranks."
"Dr. Seuss' How the Grinch Stole Christmas."
"Eight Gifts of Hanukkah" (Hallmark).
"Elf."
"Everybody's Fine."
"Four Christmases."
"Gremlins."
"Holly & Ivy" (Hallmark).
"In Search of Santa."
"It's a Very Merry Muppett Christmas Movie."
"It's a Wonderful Life."
"Jack Frost."
"Jingle All the Way."
"Last Christmas."
"Last Holiday."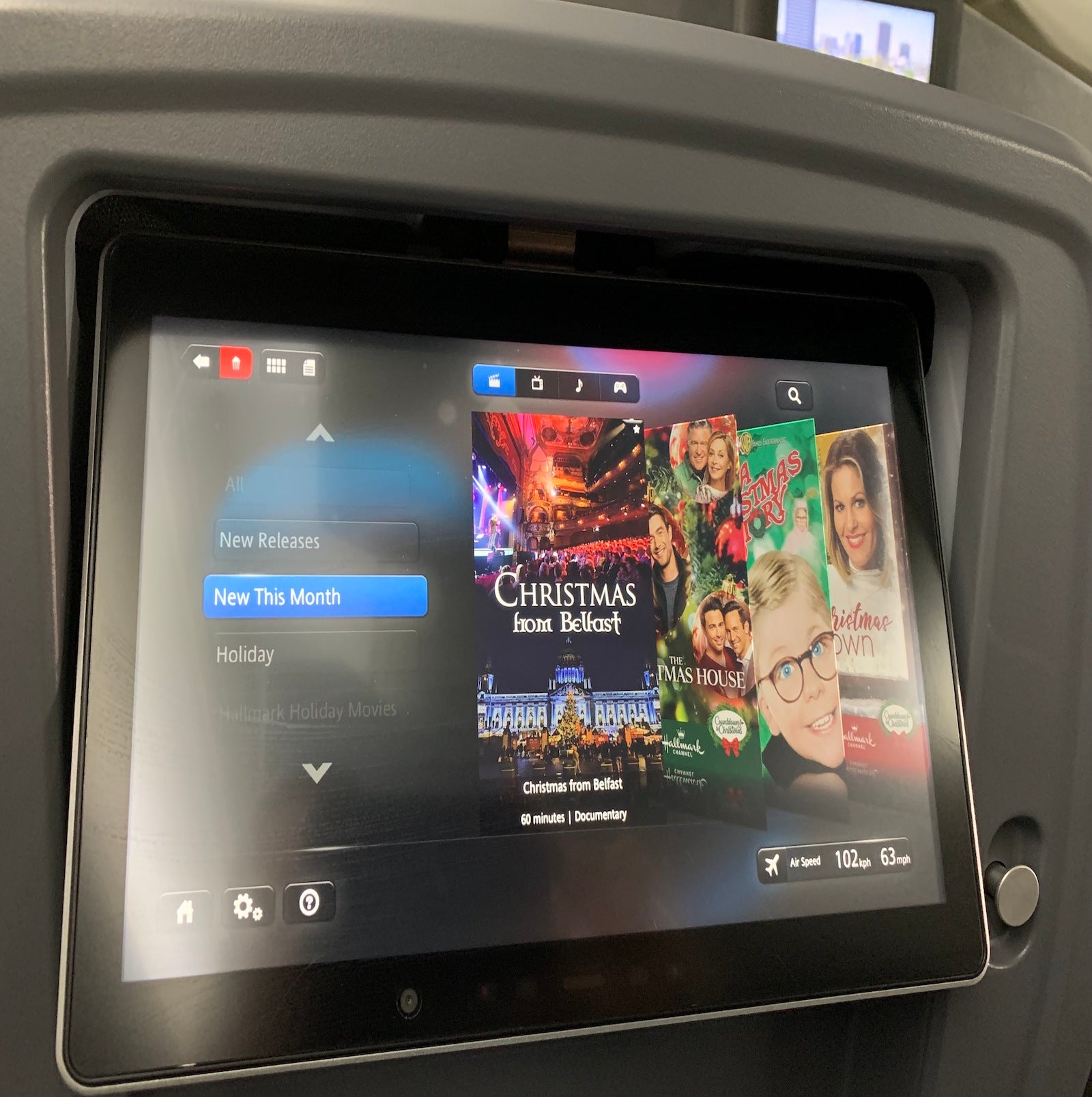 "Little Fockers."
"Love Actually."
"Miracle on 34th Street."
"National Lampoon's Christmas Vacation."
"New Year's Eve."
"Reba McEntire's Christmas in Tune."
"Rudolph the Red-Nosed Reindeer."
"Santa Claus is Comin' to Town."
"Scrooged."
"Sister Swap: A Hometown Holiday" (Hallmark).
"The Best Man Holiday."
"The Christmas Contest" (Hallmark).
"The Christmas House 2: Deck Those Halls" (Hallmark).
"The Holiday."
"The Legend of Frosty the Snowman."
"The Man Who Invented Christmas."
"The Muppet Christmas Carol."
"The Night Before."
"The Polar Express."
"The Santa Clause."
"The Star."
"This Christmas."
"When Harry Met Sally."
"White Christmas."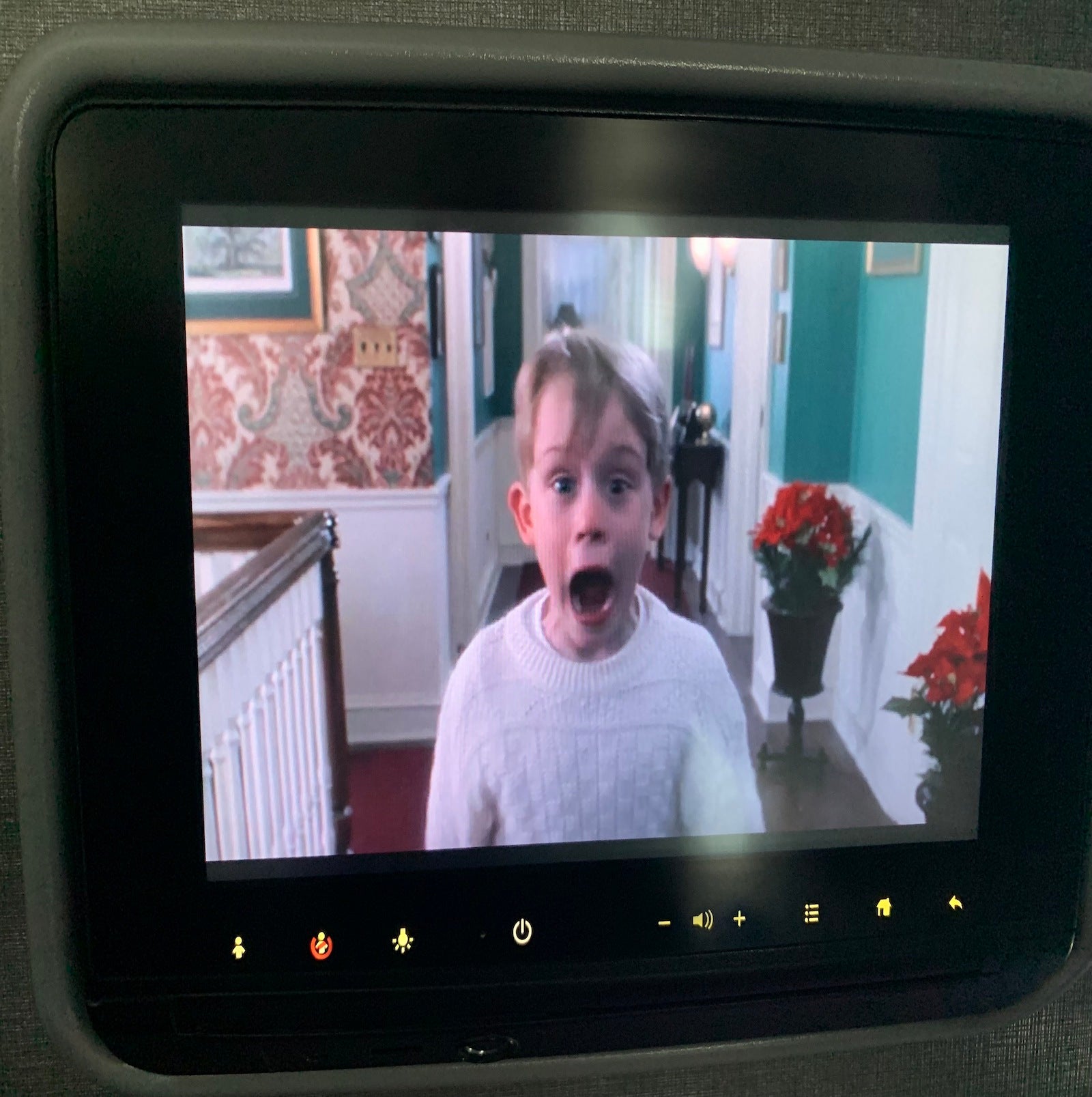 Beyond those movies, airlines are offering holiday-themed TV episodes, including:
"Abed's Uncontrollable Christmas" (season two, episode 11).
"A Benihana Christmas" (season three, episode 10).
"A Charlie Brown Christmas."
"Christmas Cookie Challenge" (season 5).
"Christmas Eve Eve" (season six, episode 10).
"Christmas Party" (season two, episode 10).
"Classy Christmas" (season seven, episode 11).
"Deck the Halls: The Luxury Christmas Decorators."
"Holiday Baking Championship" (season 8).
"House Hunters Ho Ho Home" (season 1).
"Just Christmas, Baby" (season three, episode 10).
"Merry Christmas, Mrs. Moskowitz" (season six, episode 11).
"Trolls Holiday."
"Trolls: Holiday in Harmony."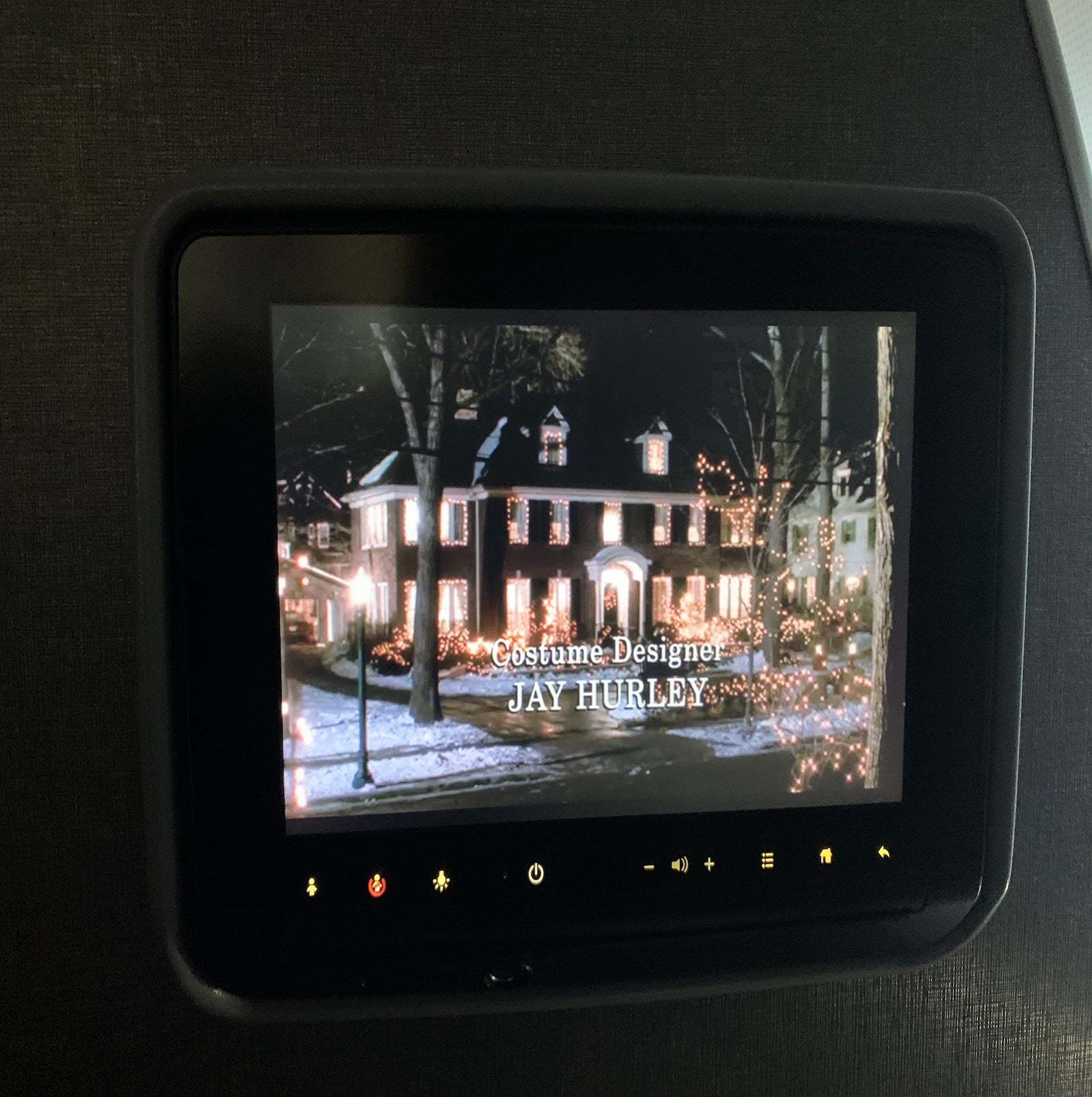 Whether you are heading home, visiting friends or perhaps flying solo this year, we hope these movies add a bit of joy to your holiday travels this year.