Hotel bathtubs are one of my favorite parts of traveling. For me, there are few things more enjoyable after a long day of flight delays and baggage problems than a soak. The bigger and more elaborate the tub, the better.
So, imagine my disappointment when I visit a new or recently renovated hotel only to find that my beloved bathtub has been replaced by a beautiful but underwhelming rainfall shower.
It's not just my imagination. Bathtubs are rapidly disappearing from hotel rooms.
"Hotels are increasingly focused on being destinations for guests and locals and embracing their surrounding communities," said Kellie Sirna, co-founder of the award-winning hospitality design firm Studio 11 Design. "With so much to explore on property and nearby, there's little need to provide a long, luxurious bath experience."
In fact, many hotels are removing their tub and shower combinations and replacing them with more modern shower-only setups.
For more TPG news delivered each morning to your inbox, sign up for our daily newsletter.
Rise of the hotel shower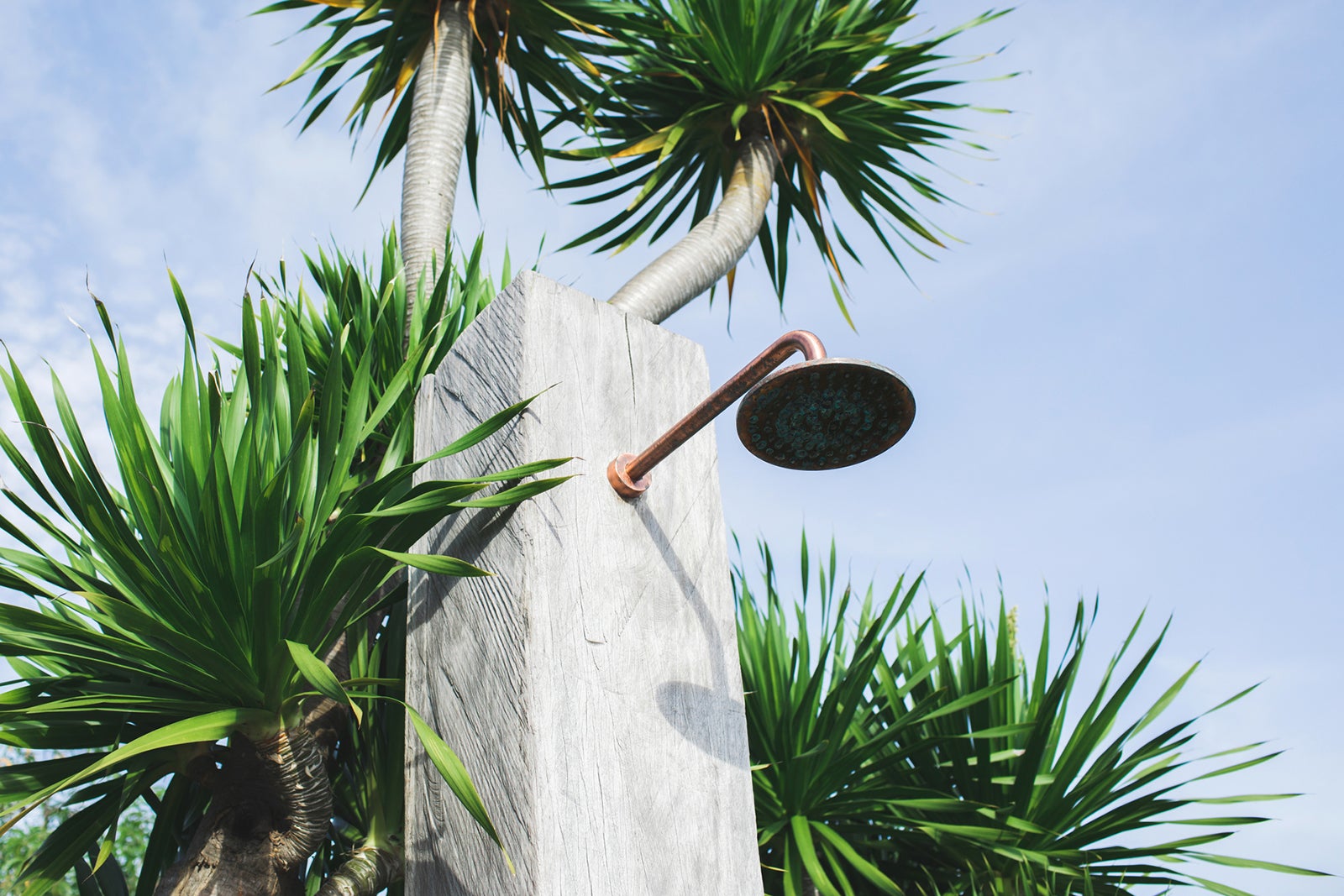 Having a dedicated bathroom for each hotel room wasn't actually a common practice until the late 1800s. Even then, they were considered a luxury amenity.
Before hotel guests had access to their own bathrooms, they could expect to find shared facilities and a basin of water to wash up in. However, the idea of a private bathroom started catching on, and by the 1920s, many hotels were offering en suite bathrooms.
Like the move to create private bathrooms decades ago, the current shift toward bathtub-free spaces is coming from guest preferences. According to Sirna, guests are increasingly interested in more space, more sustainable hotel options and, maybe more than anything, cleanliness, when they travel.
Does the tub get scrubbed?
There are several factors at play that have led to the decline of the hotel bathtub, though changing customer preferences seem to be a growing reason behind the trend. And as we've learned more than ever during the pandemic, cleanliness is key.
In a quick survey of TPG readers in the TPG Facebook group, we found more than half of those who responded preferred showers to tubs — often strongly. For most readers, concern about the tub's cleanliness was the main reason for their preference. Many didn't mince their words about their reasoning.
"Bathtubs used by anyone else but my own family [are] just gross," Denise Jordan from Philadelphia said in the TPG Lounge.
But hotel bathtubs are not the only bathroom feature that TPG readers were hesitant to use because of cleanliness. Hotel showers were also flagged as an area of concern, so much so that several people stated that they opt for shower shoes in hotels because of it.
Overall, it seems that TPG readers, and perhaps hotel guests in general, are concerned that the level of cleanliness in hotels might not match what they themselves are comfortable with, particularly given the sheer volume of cleaning undertaken by hotel staff.
"The staff has 100% more work than any human can be expected to do," said Drew Powers of Illinois in the TPG Lounge. "There is no way most of that room gets cleaned to the level it really needs."
With many hotels still so short of housekeeping and other staff, shower-only bathrooms could potentially cut down on cleaning times. A move that both saves the hotel money and helps ensure that housekeeping staff has more time to properly sanitize rooms.
But we've reported before, hotel housekeeping is still very hit or miss, with many hotels still skipping daily cleanings — even at some luxury hotels. While a lot of changes to housekeeping have been driven by labor shortages, major hotel companies have also been cutting back services in the name of sustainability, another factor that could be driving the trend of bucking hotel bathtubs.
Is sustainability at play?
The average standard-sized tub takes up about 13 square feet, whereas a standard shower-only option only needs about nine square feet. But studies vary on the question of which bathing option uses more water (long, hot showers may actually use more water than the average bath).
Either way, according to Sirna, travelers are looking to reduce their carbon footprints — and hotels can play on that by removing expensive tubs and replacing them with showers, some small and basic while others are more luxurious.
Related: 8 sustainable travel tips from expert green travelers
As a result, there have been some interesting innovations when it comes to hotel showers, including low-flow showerheads that reduce water waste, and the use of natural materials like stone, to evoke the outdoors. Hotels are also evoking more spa-like bathroom experiences with rainfall showerheads or even double showerheads, and increasingly intricate and unique tile work.
Some new hotels, such as Motto by Hilton New York City Chelsea, are opening without a single bathtub. Others, like Dream Hollywood in Los Angeles, only have bathtubs in their more high-end rooms.
But if there's really no solid proof that showers are more sustainable, it begs the question: Is removing bathtubs from hotel rooms actually about sustainability or a way for hospitality companies to shrink the bottom line using sustainability as a ploy?
One way we know hospitality companies are truly taking sustainability seriously is by removing single-use mini bottles of shampoo, conditioner and soap from rooms and replacing them with mounted dispensers that can be refilled by housekeepers.
Will hotel bathtubs disappear?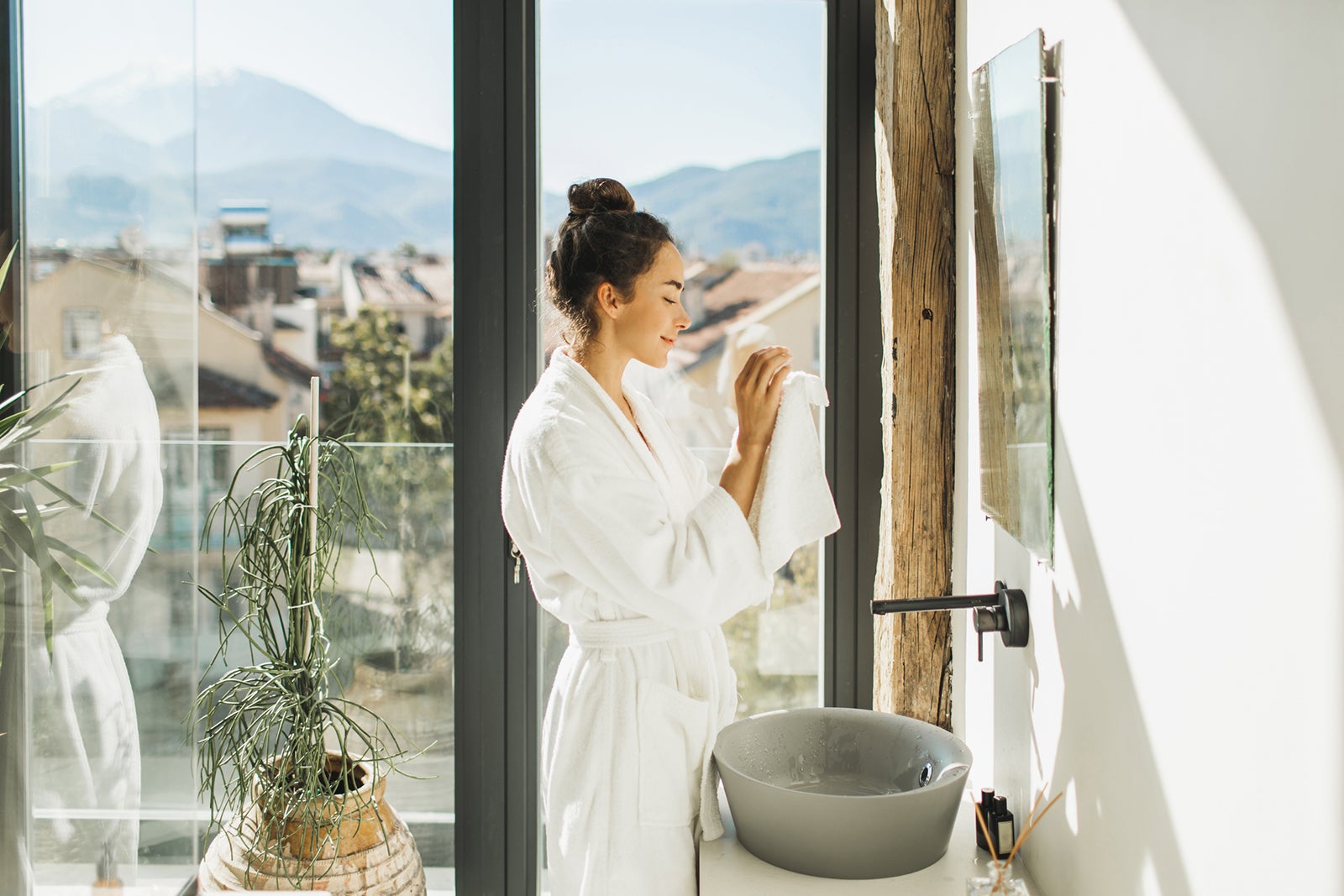 What bathroom amenities are available in a hotel still depends largely on its target market.
"If city hotels have the space, offering a bathtub is an opportunity to tap into your local apartment-dwelling market who may not have bathtubs of their own," Sirna said. "Romance travelers are a mixed bag — while a sexy, unexpected shower experience has its own merits, the traditional, visual aesthetic of a beautiful bathtub still holds strong appeal. Business travelers are more impressed with a high-design shower experience that fits seamlessly into their daily routine."
Paige Harris, the director of design and development at Valor Hospitality Partners, agrees, adding that she thinks hotel bathtubs are "practically obsolete," except in very specific cases.
"Some luxury, resort properties are keeping tubs, but only in suites, not in typical guest rooms," Harris said.
So, despite the ongoing and expanding trend toward showers, bathtubs are unlikely to disappear entirely. As long as there are hardcore bathtub lovers like me and Carolyn Spencer Brown of Maryland around who are willing to splurge a bit to have access to one, bathtubs will stick around.
"Team Bath all the way," Brown said in the TPG Lounge. "I will choose one hotel over another over that."
Featured Photo by Catherine Falls Commercial/Getty Images