Editor's note: This is a recurring post, regularly updated with new information and offers.
Since it was released in 2019, Disney+ has quickly become a much-loved entertainment fixture for Disney shows and movies, old and new, in many houses — over 150 million households, to be exact.
But its relevance in the Disney ecosystem goes far beyond watching "Frozen II" (again). In the last year or so, Disney+ has been trending toward being a must-have for trips to Disney's theme parks, including Disney World.
We've seen previous discounts on Disney resort hotel stays and Disney cruises for Disney+ subscribers. Now, Disney+ can save you up to 35% on stays at Disney World hotels on select nights this holiday season (from Oct. 22 through Nov. 2 and from Nov. 26 through Dec. 25).
Related: The best credit cards for your Disney vacation
Disney+ basics
Aside from the park-related discounts, Disney+ is great for travelers who might find themselves on a plane without good (or any) Wi-Fi for hours. Once you have the Disney+ app on your device, you can download as many Disney+ shows and movies as your device can handle with the premium version of the service. This means your family can watch all their favorites on the go without connecting to Wi-Fi.
You can download shows on up to 10 devices and stream up to four at a time, so you can load all your kids' devices with shows to watch during your next flight or road trip. There's also an option for kid profiles that limit your child to shows rated TV-7FV and G.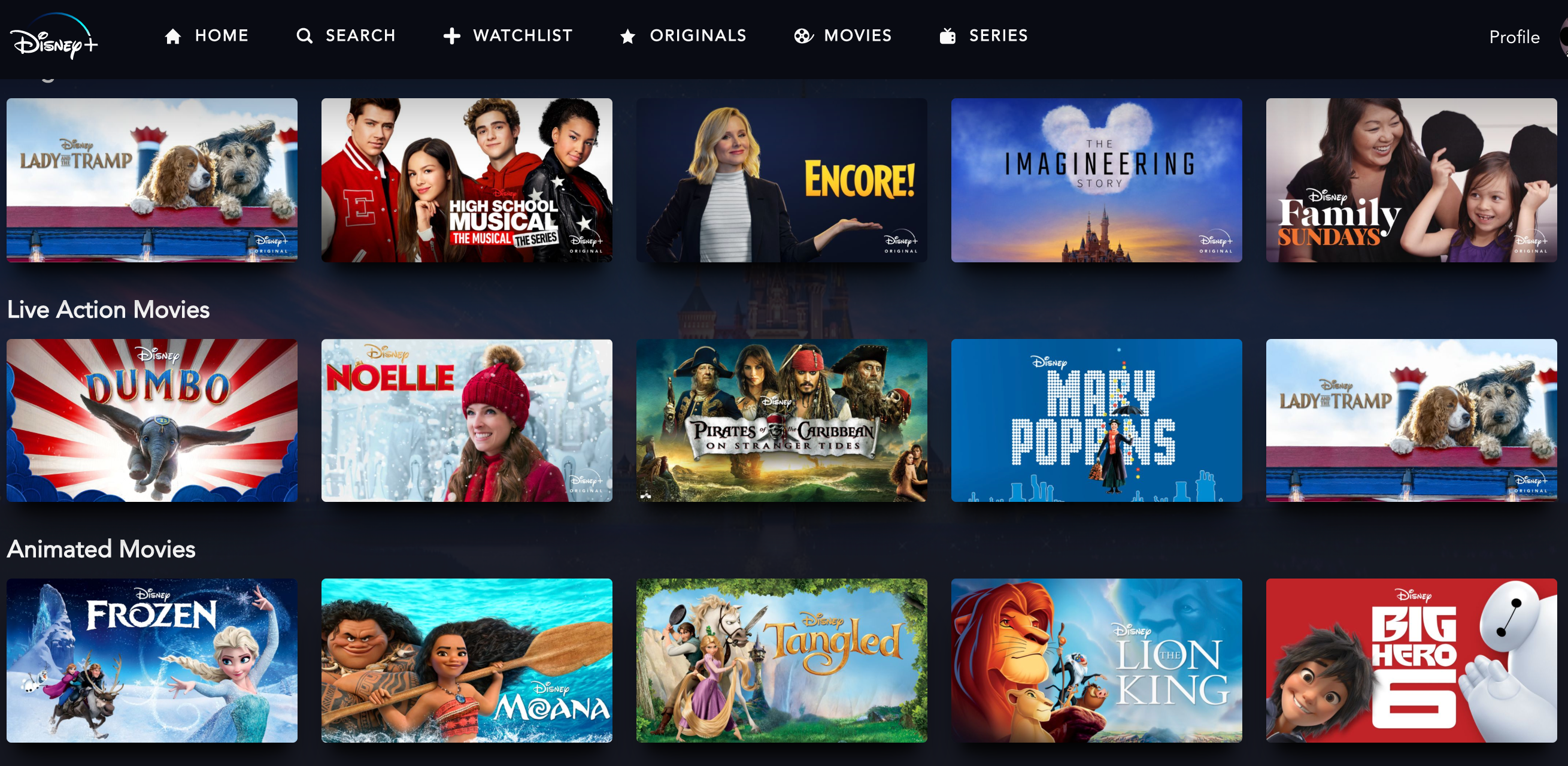 DISNEY+
Related: 6 ways using an authorized Disney vacation planner will improve your trip
Using Disney+ to save in the Disney parks
If you stay by Dec. 25 and have Disney+, you can save up to 35% on a Disney World hotel. How much you save depends on which resort you book. You can get the full breakdown of eligible Disney resort discounts here.
The hotels at the highest 35%-off tier include:
Looking at a three-night, early December stay at Disney's Animal Kingdom Lodge, the discount drops your nightly rate from $560 to $364 per night (before tax). Over a three-night stay, that's a savings of more than $500 thanks to a service that starts at $7.99 per month.
While you'll save a bit less at the Moderate-level Disney's Port Orleans Resort – French Quarter (a TPG favorite), you'll also spend less than at a Deluxe resort. For those same December dates, this discount knocks the price down from $307 to $260 per night (excluding tax).
If you plan to celebrate the holidays at Disney World, this is a great way to price out some hotel stays. The discount should display automatically when you're signed into your Disney account, but this is only if you used the same email address for your My Disney Experience account and your Disney+ account. Remember that consistency if you are signing up for either for the first time.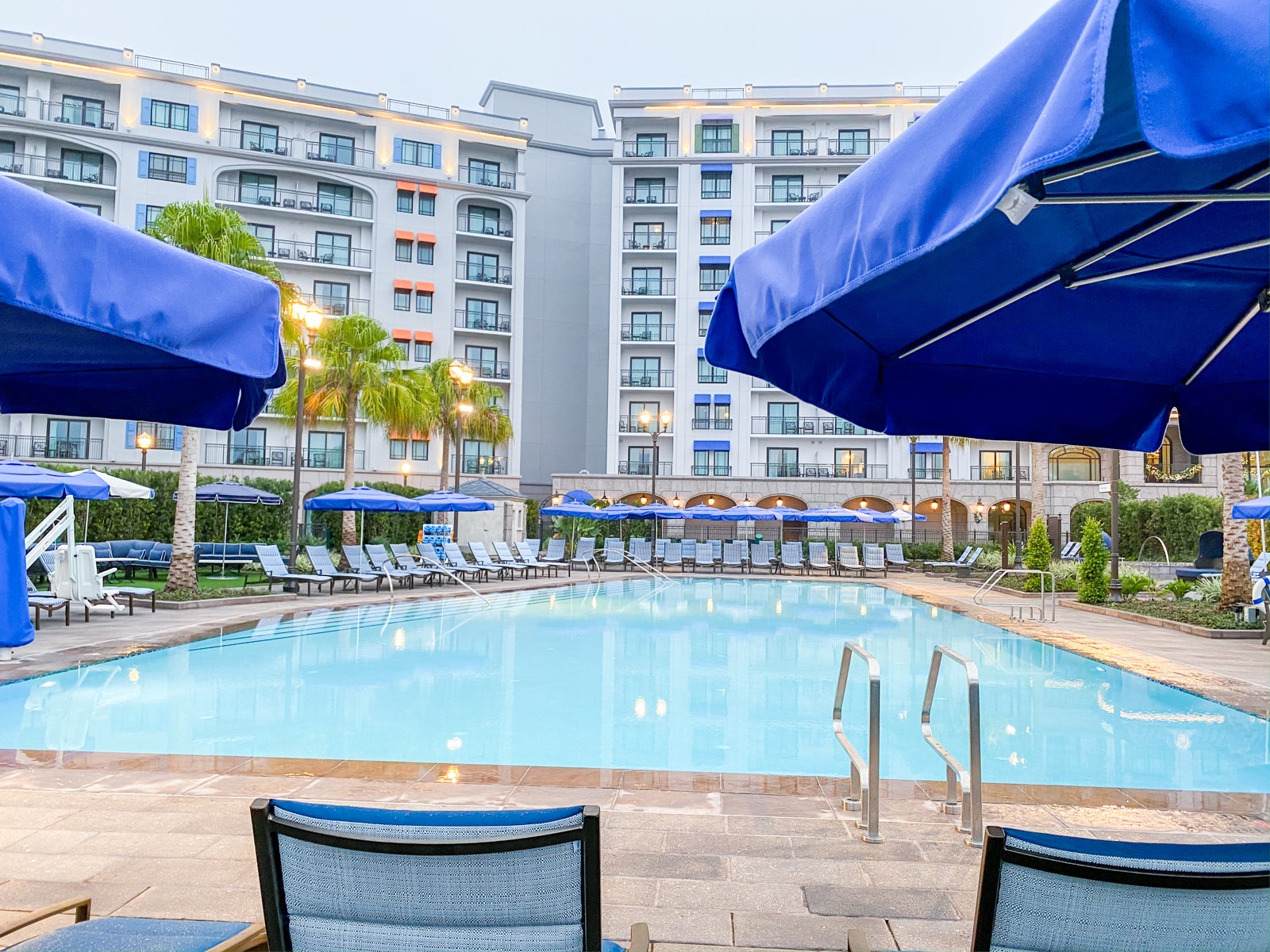 Related: Disneyland vs. Disney World: Which is the better park to visit?
How to save on Disney+
There are a few ways to save on Disney+.
The base price for Disney+ is either $7.99 per month with ads, $10.99 per month without ads or $109.99 per year. You can also bundle it with Hulu and ESPN+ for an additional cost.
If you have an eligible Verizon account, you can save $4.99 per month on a Disney+ bundle.
Additionally, there are a few credit cards that may help you reduce out-of-pocket costs for the streaming service.
The Disney Premier Visa Card gives you $13.99 back in statement credits for up to three consecutive months when you buy the Disney+ bundle. American Express also occasionally has an Amex Offer that issues cardholders a monthly $7.99 statement credit for up to six months of Disney+ charges. What's more, The Platinum Card® from American Express regularly provides up to $20 per month in digital entertainment credit that you can use toward Disney+, among other eligible services (enrollment is required).
Related: Now with Disney+, Hulu and ESPN+: How to use the Amex Platinum digital entertainment credit 
What credit card should you use for Disney+?
If you don't have any of the above cards that offer statement credits for Disney+ — or if you would rather use a different card for Disney+ charges — there are some other cards to consider for Disney+ purchases.
Some of the best cards for streaming services include:
Chase Sapphire Preferred Card: Earn 3 points per dollar spent on select streaming services, including Apple Music, Disney+, ESPN+, Fubo TV, Hulu, Netflix, Pandora, SiriusXM, Sling, Spotify, Vudu and YouTube TV.
Blue Cash Preferred® Card from American Express: Get 6% cash back on select U.S. streaming services (enrollment is required).
Capital One Savor Cash Rewards Credit Card: Get 4% cash back on select streaming services.
The information for the Capital One Savor card has been collected independently by The Points Guy. The card details on this page have not been reviewed or provided by the card issuer.
Bottom line
For years now, Disney+ has been an affordable way to help keep the family entertained, both at home and on the road. More recently, it's become an increasingly valuable tool to save money in Disney parks and even occasionally while on board a Disney cruise.
If you're looking to go to Disney World later this year, consider how much you can save with this monthly streaming service.
Application link: Unlock Disney in-park perks and discounts with the Disney Visa Card.