Editor's note: We've updated this post with current information.
In 2022, Choice Hotels launched a new dining rewards program named Choice Privileges Eat & Earn.
This program lets you earn bonus Choice Privileges points whenever you eat at participating U.S. restaurants. It can be a great way to generate extra points without much effort. Here's what you need to know about the Eat & Earn dining rewards program.
How to earn points with the Choice Eat & Earn dining program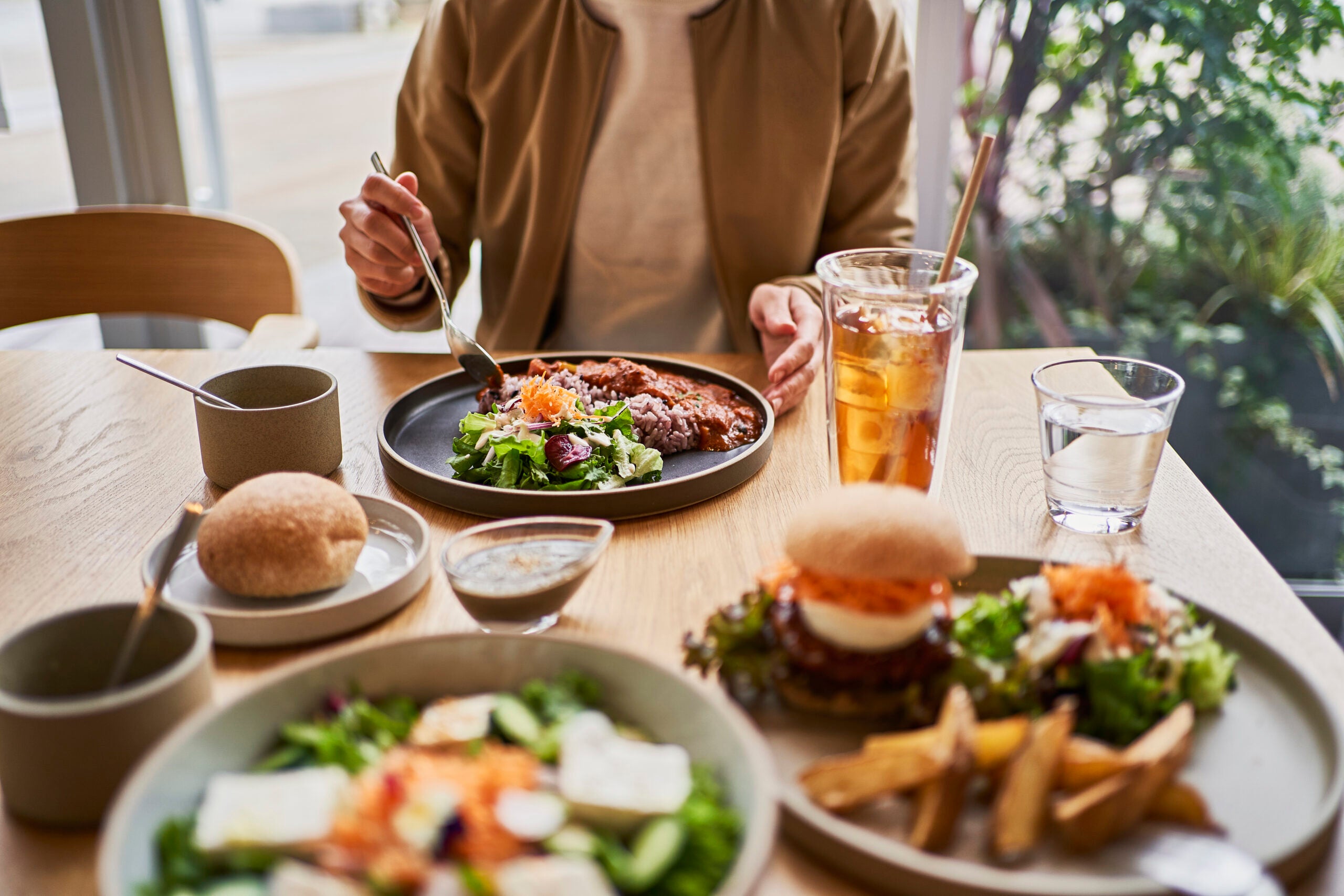 Several other hotel brands have dining rewards programs. You can earn hotel points with Hilton Honors Dining, Marriott Bonvoy Eat Around Town and IHG One Rewards Dine & Earn. So it's great that Choice Privileges also offers a dining rewards program in case you'd rather earn Choice points.
To use the Choice Privileges Eat & Earn program, you must register and link a credit or debit card to your profile. You don't need a cobranded Choice Privileges credit card to qualify — you can link almost any credit or debit card to your Eat & Earn account, although we recommend one of the best cards for dining. Please note, you must be a U.S. resident to use the Eat & Earn program.
Whenever you use a linked card at an eligible restaurant (search for eligible restaurants), you'll automatically earn 5 bonus Choice points per dollar. You'll earn points when dining in or ordering online through the Eat & Earn site.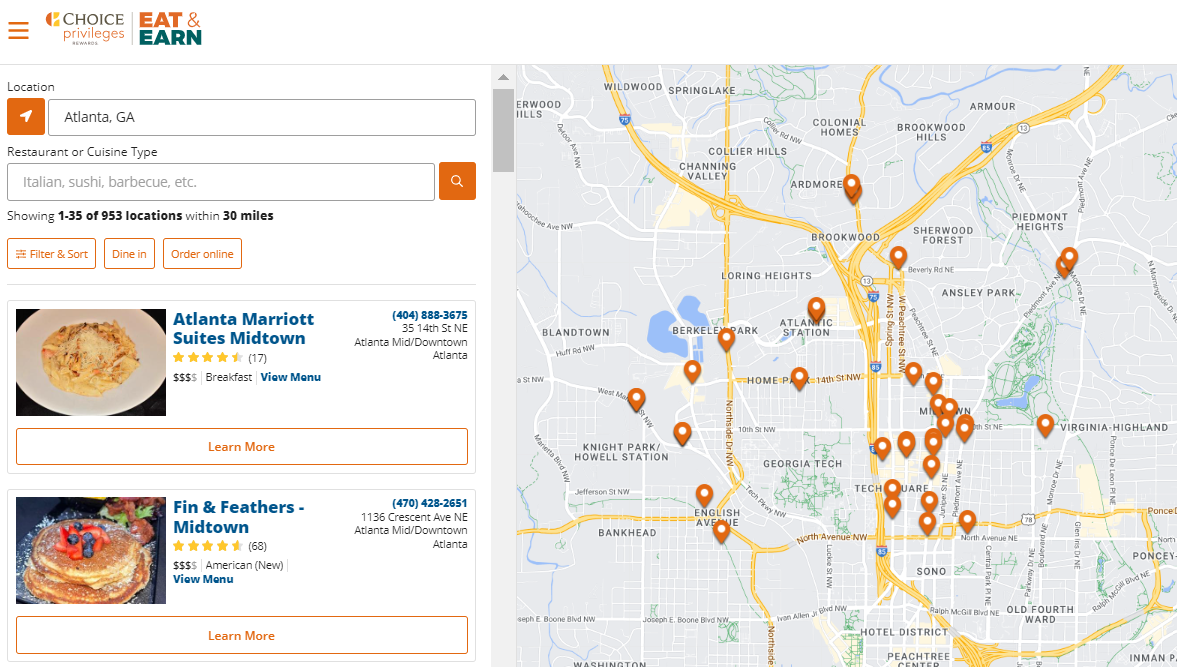 Plus, you can occasionally earn additional points through promotions. Taxes and tips are also eligible for bonus points when you dine in. But when you order online through the Eat & Earn site, you won't earn bonus points on taxes, tips or delivery-related fees.
The points you earn through the Choice Privileges Eat & Earn program are in addition to the rewards you'll earn from your credit or debit card. For example, if you link your Chase Sapphire Preferred Card, you'll earn 3 Chase Ultimate Rewards points per dollar spent at participating restaurants.
Related: The ultimate guide to redeeming Choice points
Should I use the Choice Eat & Earn dining program?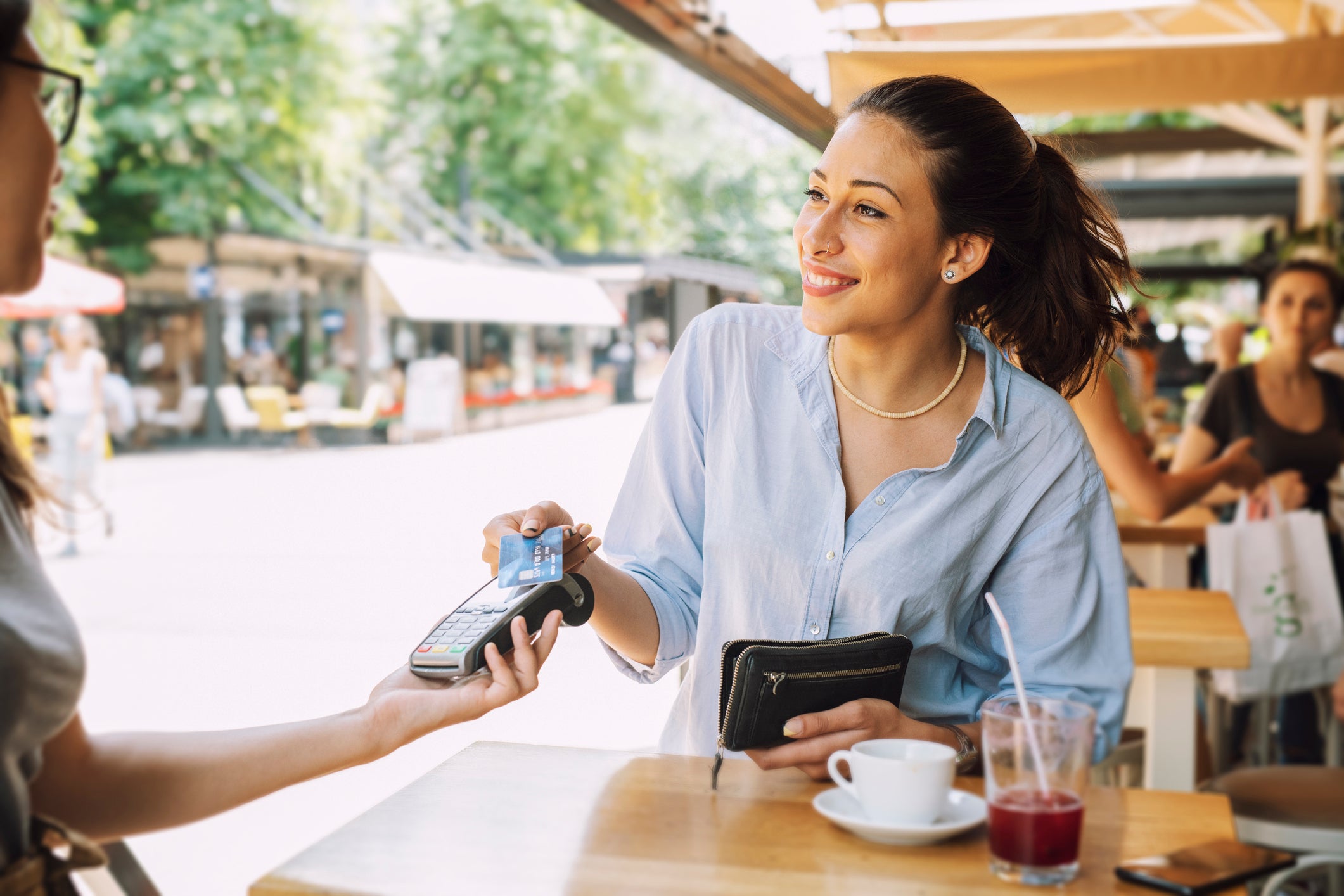 TPG values Choice points at 0.6 cents each. That means you'll earn the equivalent of 3% back on dining at eligible restaurants. That may sound incremental, but these rewards get you that much closer to your next free vacation. You can read our guide to Choice Privileges to see how powerful Choice points can be.
That said, an opportunity cost may be involved with using Choice Privileges Eat & Earn over another airline or hotel dining rewards program. For example, American Airlines AAdvantage Dining awards 3 miles per dollar if you opt in for email alerts. After you earn VIP status with 11 purchases in a calendar year, you'll start earning 5 miles per dollar spent. TPG values AAdvantage miles at 1.77 cents apiece, giving you a 5.3% to 8.8% return on eligible dining. Plus, you'd also earn Loyalty Points toward American elite status.
Of course, which program you should use depends on your travel goals. If you have a specific Choice redemption in mind, it could make sense to use the Eat & Earn program.
Related: Redeem Choice points for a Maldives resort, half-board hotels, suites and more
Bottom line
In most cities, multiple restaurants participate in Choice Privileges Eat & Earn. So there could be plenty of opportunities for you to earn extra rewards. However, since you can only enroll each credit or debit card in one Rewards Network dining rewards program at a time, you have to choose the best program in which to enroll your favorite dining credit card. And you have to decide if the return is high enough to go with Choice Privileges Eat & Earn over another program.
Additional reporting by Katie Genter.