Spirit Airlines is back with a new status match. If you hold status with an airline or hotel company, you may be eligible for instant entry-level Silver or top-tier Gold status in the Free Spirit Program. And unlike the offerings from most other carriers, this status is valid for a full 12 months, without any flight requirements.
Here's how to get Spirit elite status for a year — and why you might want it.
Key benefits of Spirit elite status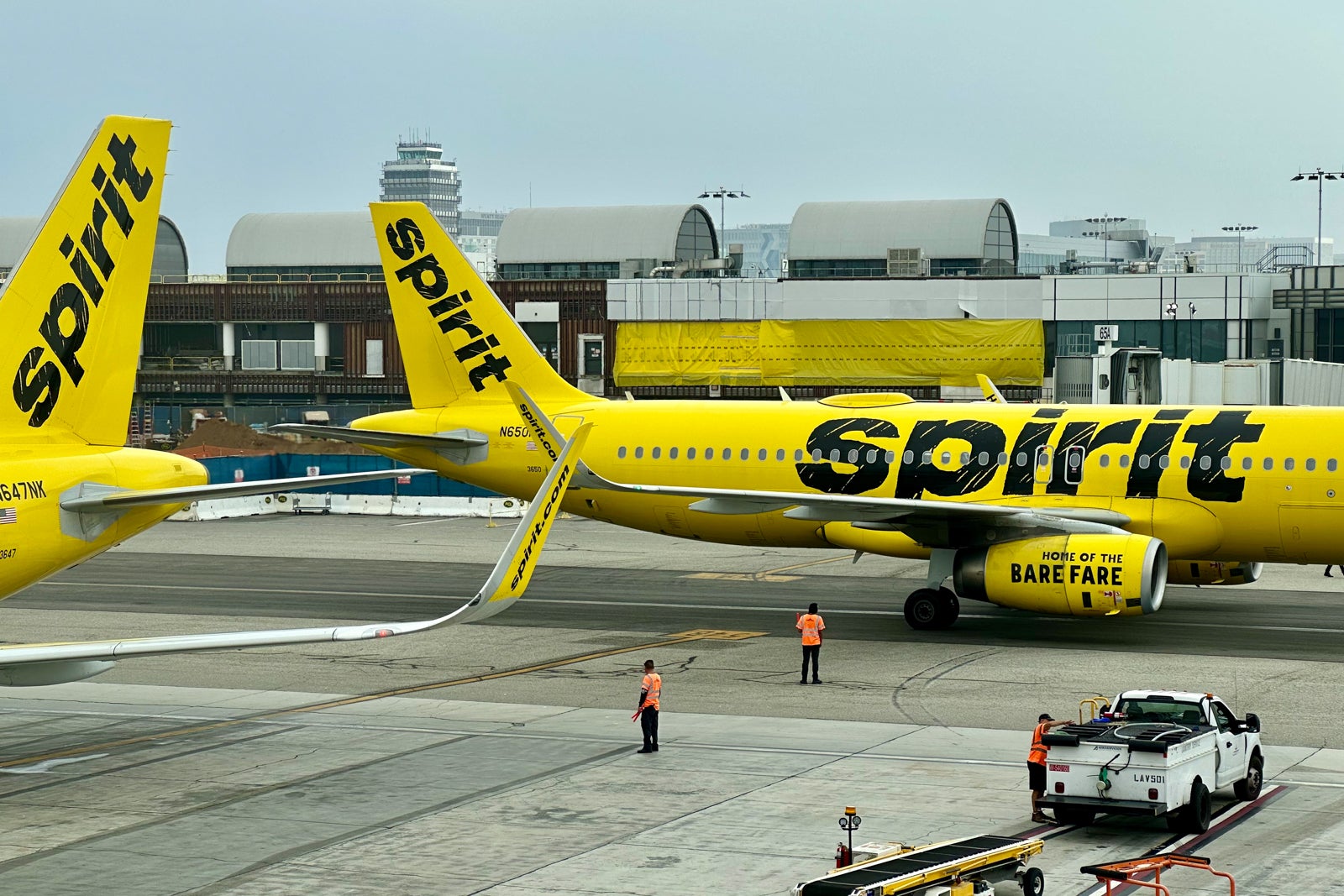 Despite its ultra-low-cost business model, Spirit Airlines status provides some fantastic, cost-saving perks. The airline offers two status tiers — Silver and Gold. Both tiers are available through this status match promotion.
Here's a look at some of the key perks of Silver status:
Host a points pool (so you can combine points with others).
Priority support.
Award redemption fee waiver (so you don't have to pay a redemption fee when you use your points).
Complimentary exit row seating.
Shortcut boarding.
Shortcut security.
Same-day standby.
Overweight baggage fee waiver.
Gold status provides these same perks plus the following benefits:
Free checked bag.
Free carry-on bag.
Free drink and snack onboard.
Zone 1 boarding.
Free Flight Flex.
Pet fee waiver.
Group 2/3/4/5 seat selection at purchase.
In particular, the luggage benefits of Gold status can be the most lucrative as Spirit is known for high luggage prices.
However, just note that only select perks, like priority security and boarding, extend to additional passengers booked with the elite member.
Related: Everything you should know before flying Spirit Airlines
Spirit status match details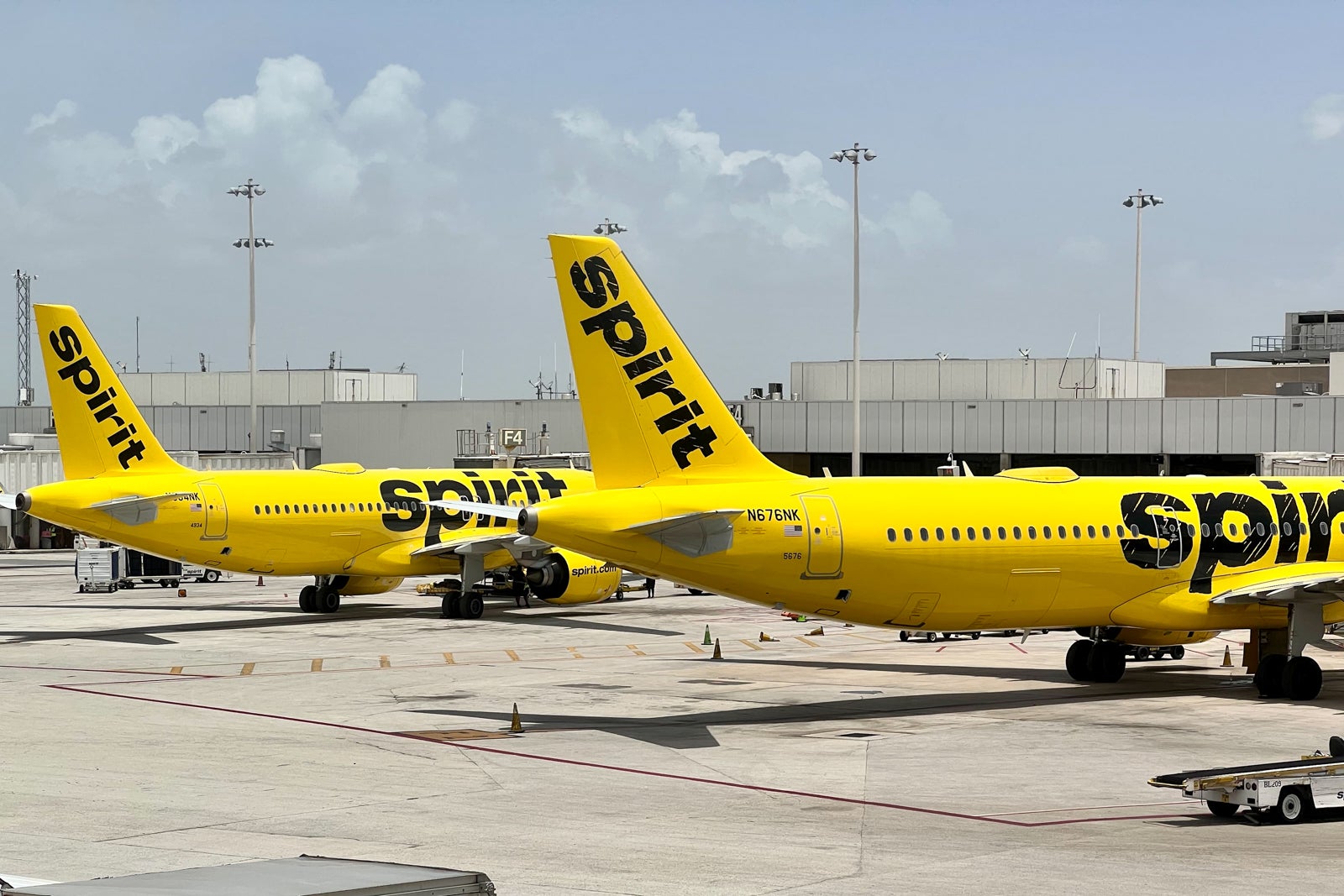 You must be a Free Spirit member to enroll in the status match. To enroll, if you haven't already, visit this page.
Spirit has a published list of 32 programs (16 airline and 16 hotel companies) for which it will honor status matches.
If you're an entry-level elite in the major airlines or hotel companies based in the Americas (i.e., AAdvantage Gold, Delta Silver Medallion, United Premier Silver, Southwest A-List, Hilton Honors Silver, Marriott Bonvoy Silver Elite, Hyatt Discoverist, etc.), you're eligible for Silver status.
Meanwhile, mid and upper-tier airline and hotel elites (i.e., AAdvantage Platinum, Delta Gold Medallion, United Premier Gold, Southwest A-List Preferred, JetBlue Mosaic, Hilton Honors Gold, Marriott Bonvoy Gold Elite, Hyatt Explorist, etc.) are eligible for Gold status.
You'll have to pay a one-time fee when you submit your status match request. Once your status match is approved, you'll hold your elite status for 12 months:
Silver status match request: $49.
Gold status match request: $99.
One final note — you're not eligible for this status match if you've participated in another Spirit status match or challenge in the last two years.
Related: How to pack only in a Spirit Airlines free carry-on bag
How to request a Spirit status match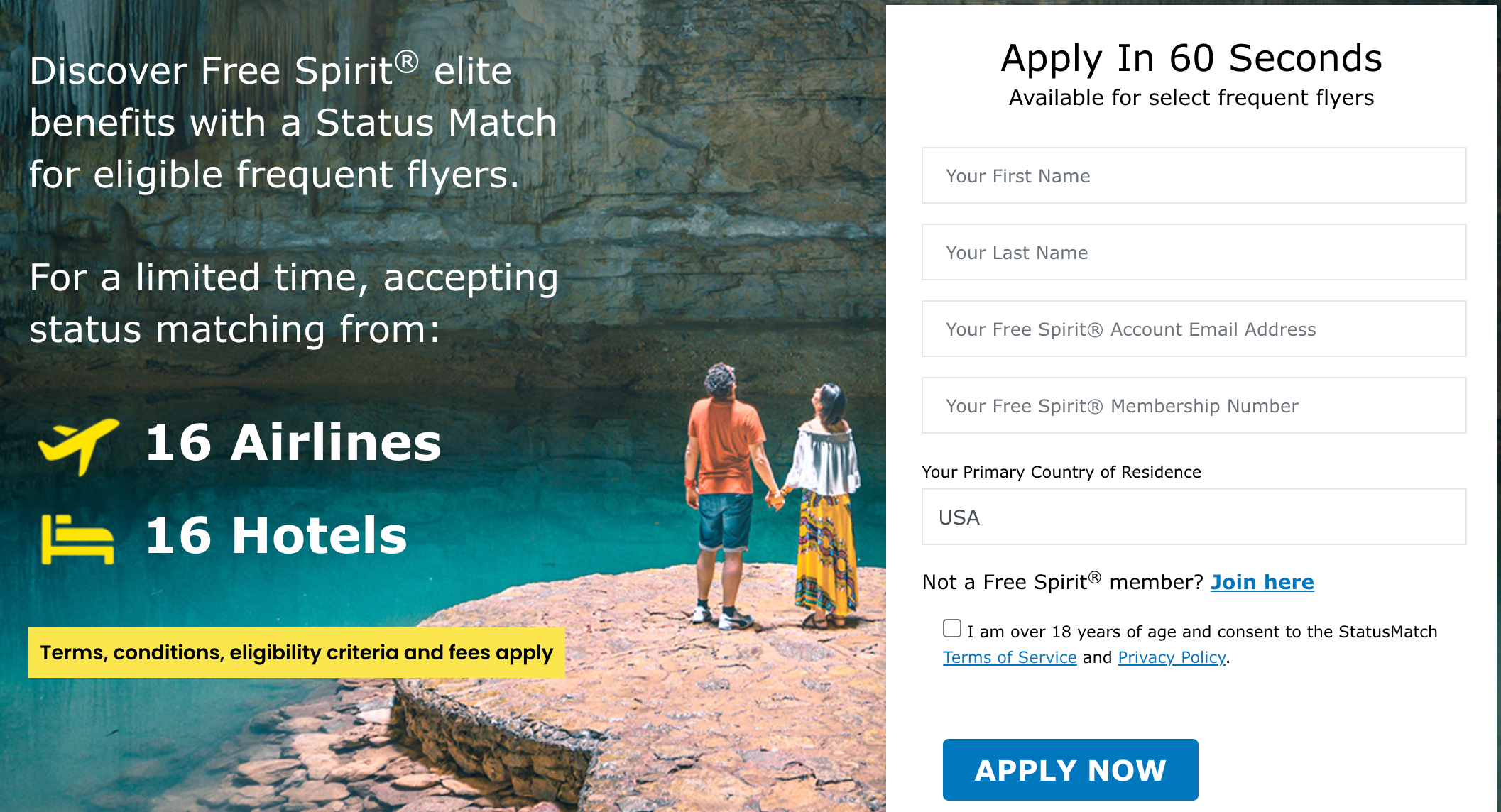 It's easy to request a status match online. After you enter your name, email address, Free Spirit number and country of residence, you can begin your application.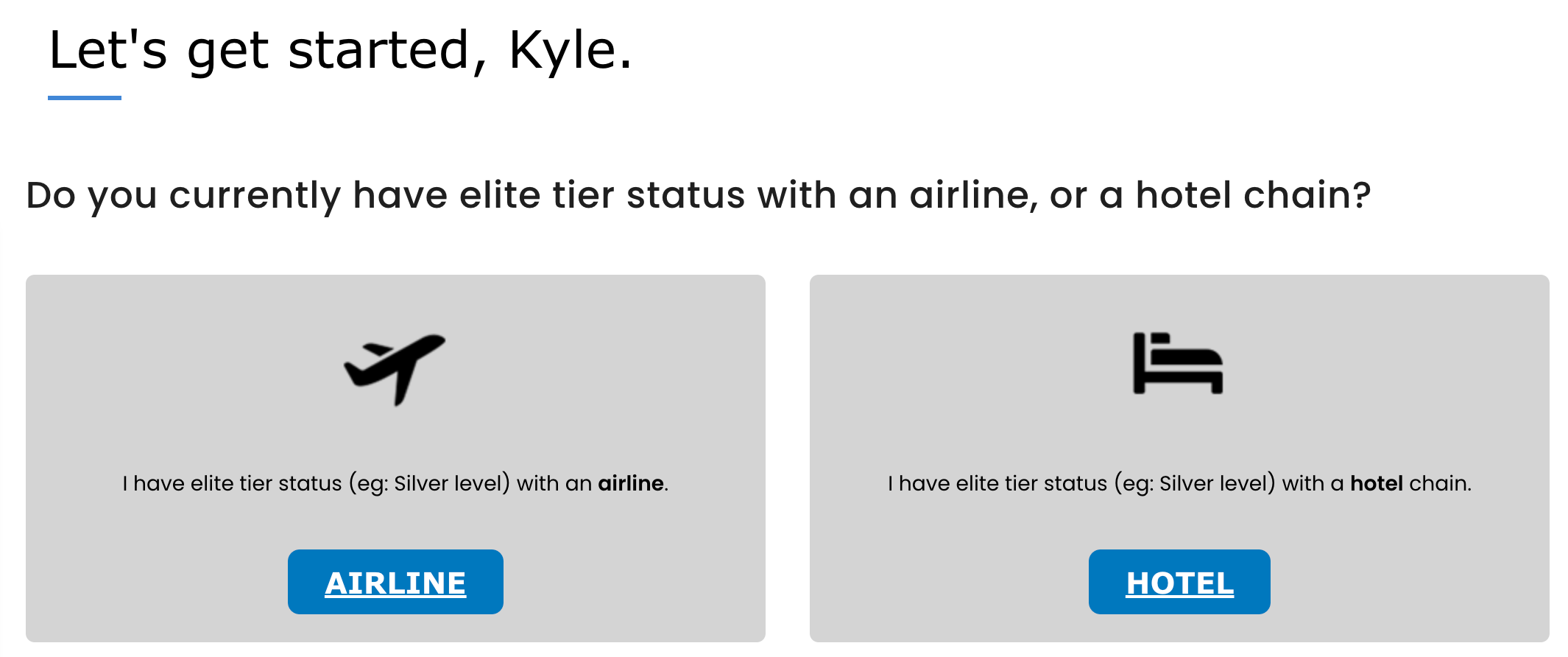 You'll select between an airline or hotel status match — again, refer to this page if you're unsure which one you want to select. For this test, I selected United Airlines Premier 1K.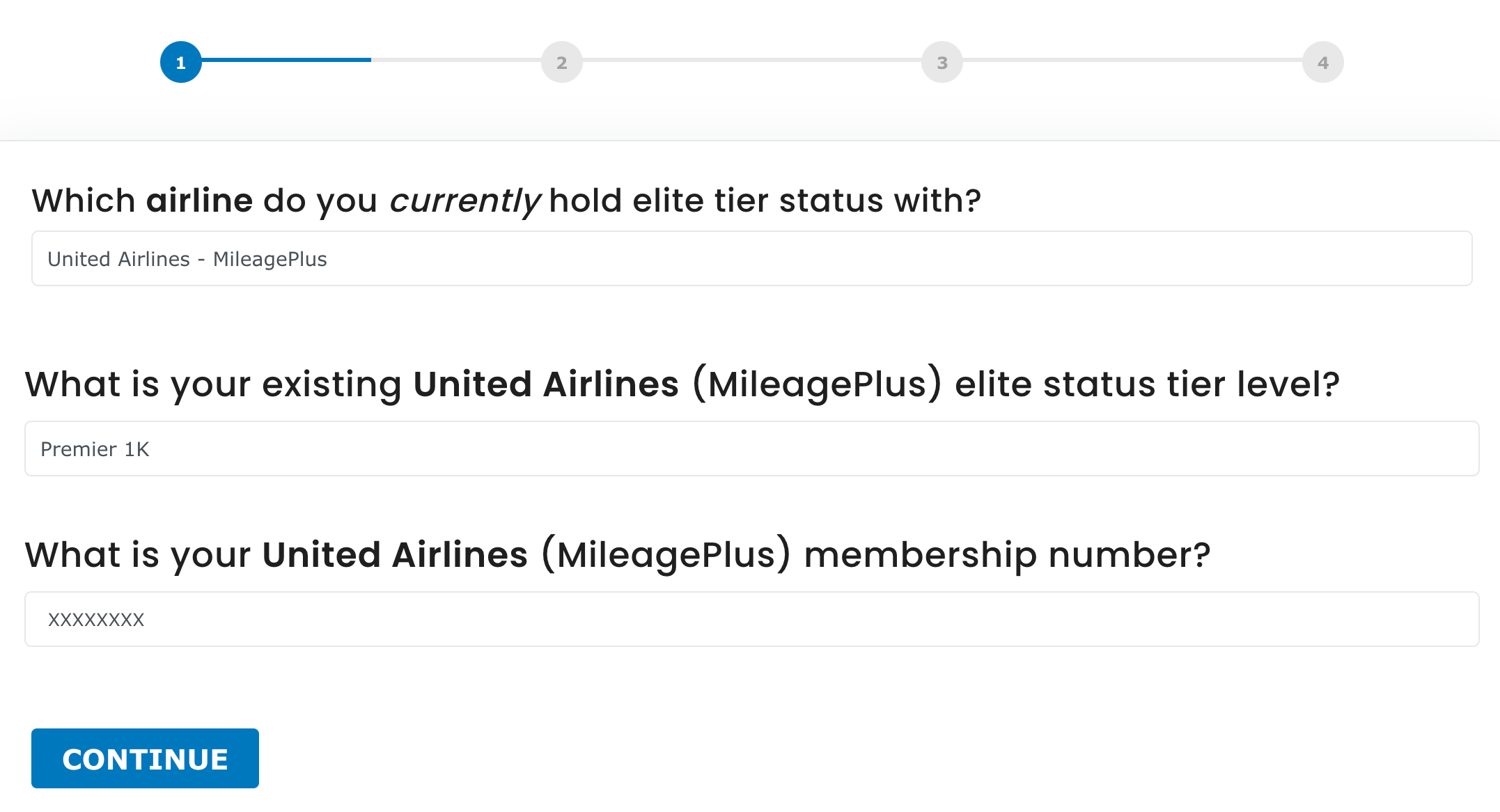 You'll then be asked to upload documentation to prove your elite status. Upload your membership card or account homepage.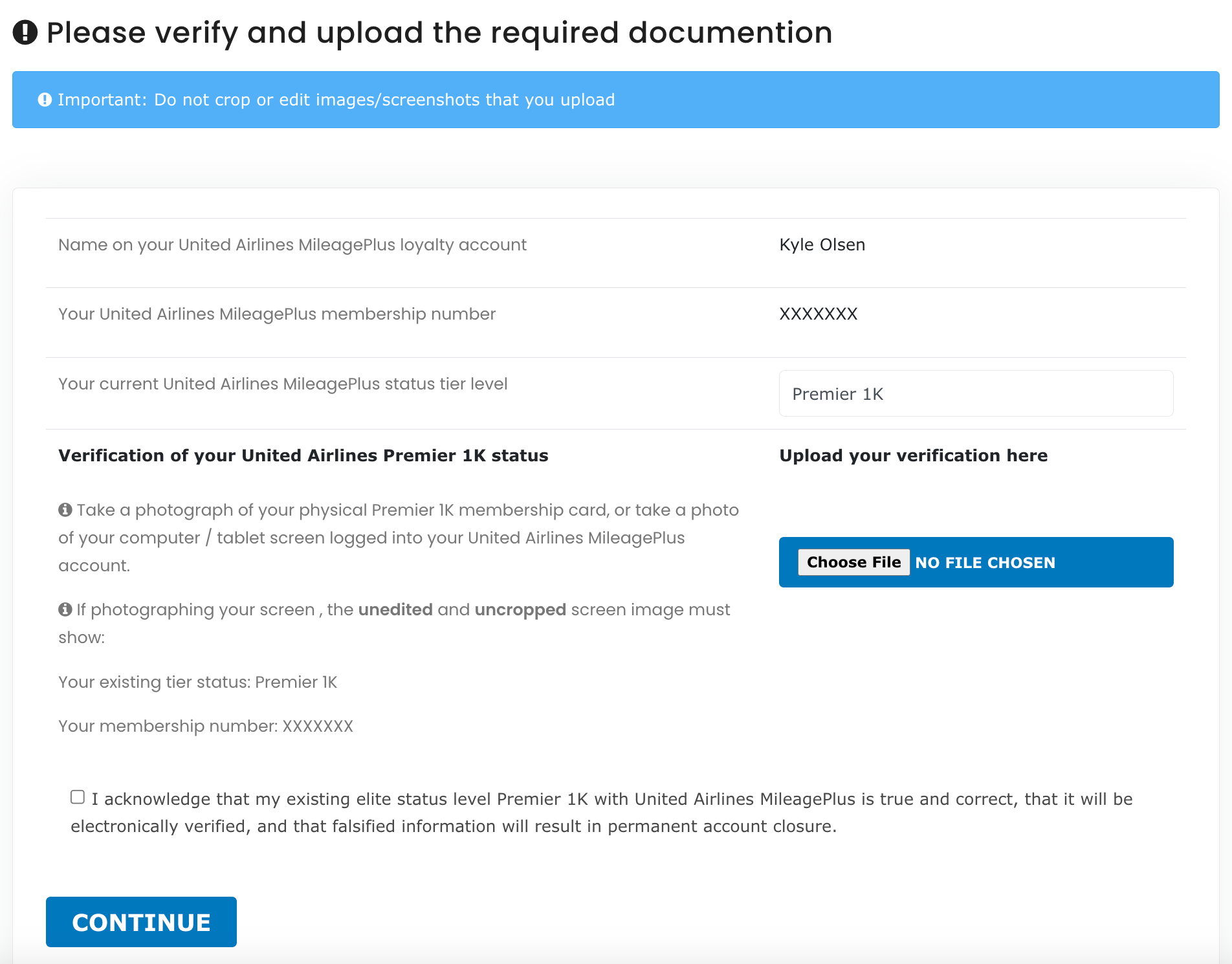 You'll then pay for your status match, and submit your application.
Once submitted, you can track your application here.
Related: 8 thoughts from my first Spirit Airlines flight in over 3 years
Should you pay for elite status with Spirit Airlines?
Each traveler is unique, but this has the potential to be a very rewarding status match, even if you only plan to fly Spirit a few times over the next year. That's because the $99 required for a Gold status match request can easily cover the added costs of flying with Spirit.
Consider this round-trip flight in August from Orlando (MCO) to Montego Bay, Jamaica (MBJ).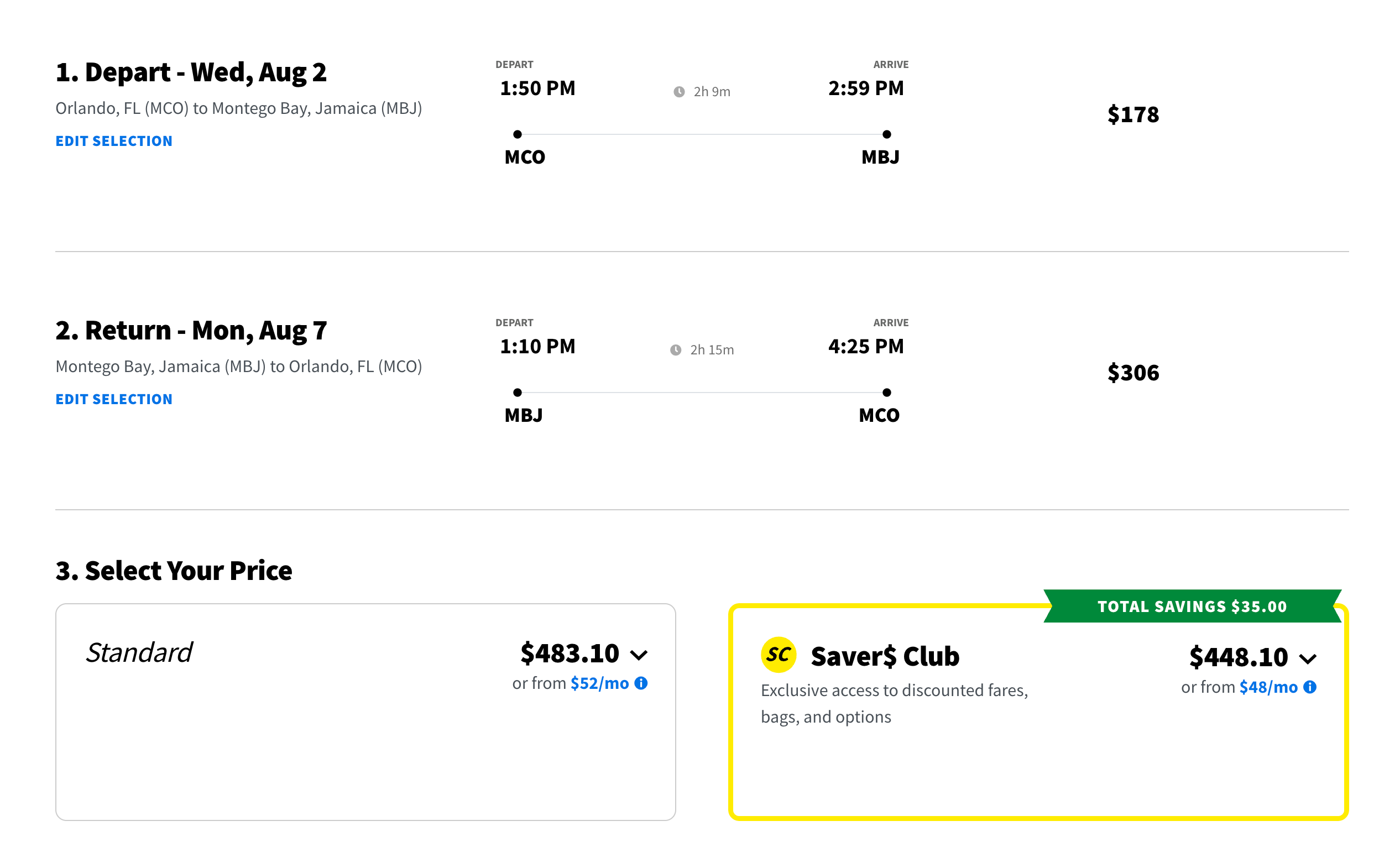 The "Bundle It" option essentially includes all the perks of Gold status, and it would cost you $130 each way to add all of these items.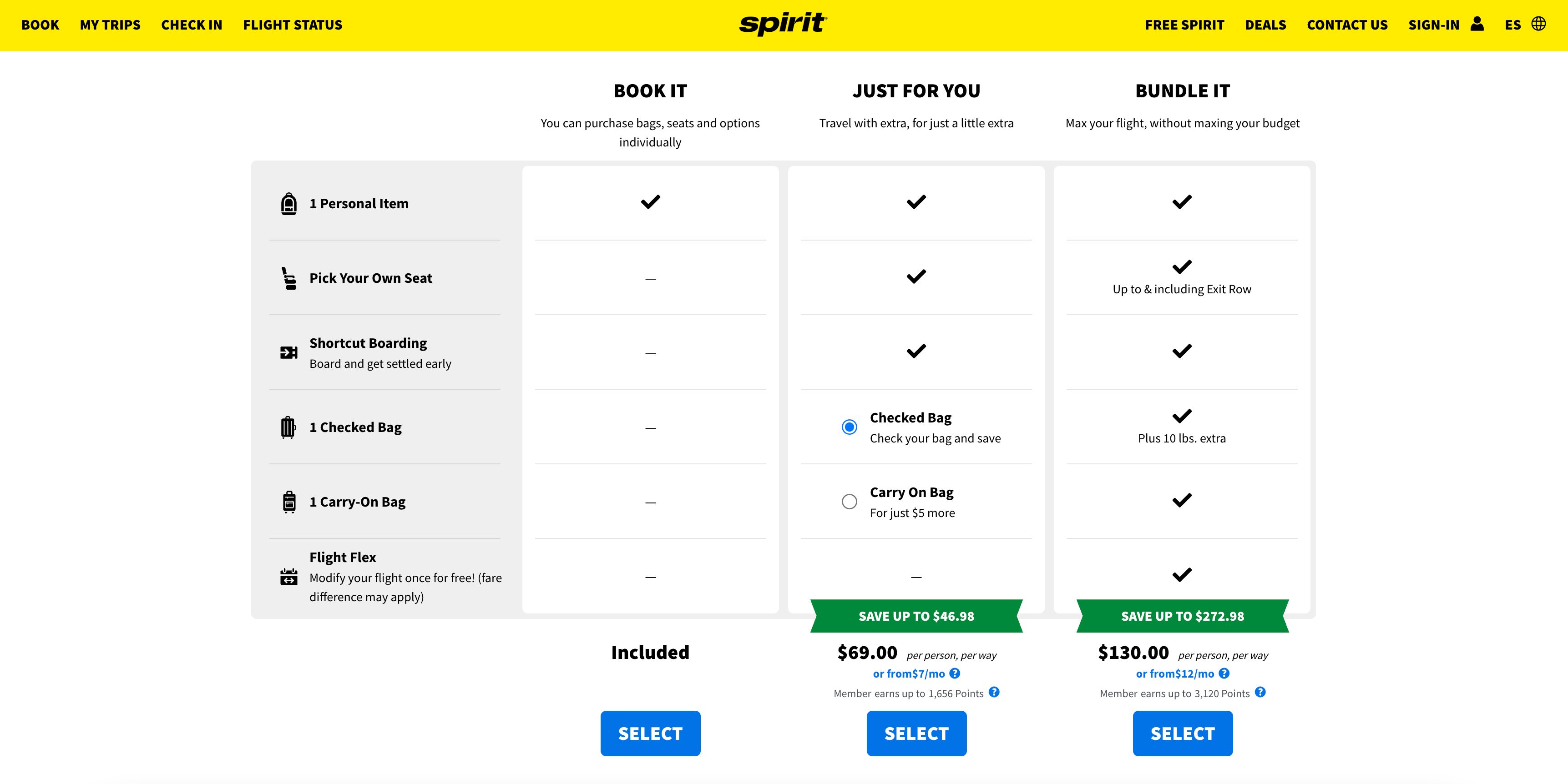 Or, if you went with a la carte pricing, you'd face the following ancillary fees in each direction:
Carry-on bag: $65.
Checked bag: $55.
Seat selection: Starting at $20.
With Gold status, you're effectively turning that airfare-only purchase into an all-inclusive flight.
Bottom line
Spirit's latest status match allows Free Spirit members to enjoy Silver or Gold status for an entire year by leveraging existing status in one of 32 eligible loyalty programs. Best of all, the status will last the full 12 months without any flying requirements. However, if you want to extend your status for another year, you'd need to hit the standard thresholds of Status Qualifying Points (SQPs) — 2,000 SPQs for Silver status or 5,000 SQPs Gold status.
Although Spirit hasn't published a date when this promotion ends, it may do so at any time without notice. With perks like exit row seating, priority boarding and complimentary luggage, consider a status match if you have upcoming travel on Spirit Airlines.