Though we just toasted to the new year, some of us already have our sights on next year — and specifically, on the 2024 Summer Olympics, which will take place July 26-Aug. 11 in Paris.
Believe it or not, the ticket process for the Olympic Games actually begins later this month.
To fairly distribute tickets for the Games, the host committee will select hopefuls at random for two ticket draws.
"The people selected in the draw will be given access to a purchase window that will be open for a certain number of hours," the Paris 2024 committee says. "They can buy tickets during that window, subject to availability."
You have until 6 p.m. on Jan. 31 to register for the ticket lottery.
How the ticket draw works

As mentioned, there will be two opportunities for hopefuls, selected randomly, to buy tickets via a draw.
To enter your name into the ring (pun intended), you must register your email address and sign up on the Paris 2024 website. After registering your email address, continue creating your account before verifying your account via email. Make sure to use an email address that is valid until 2024.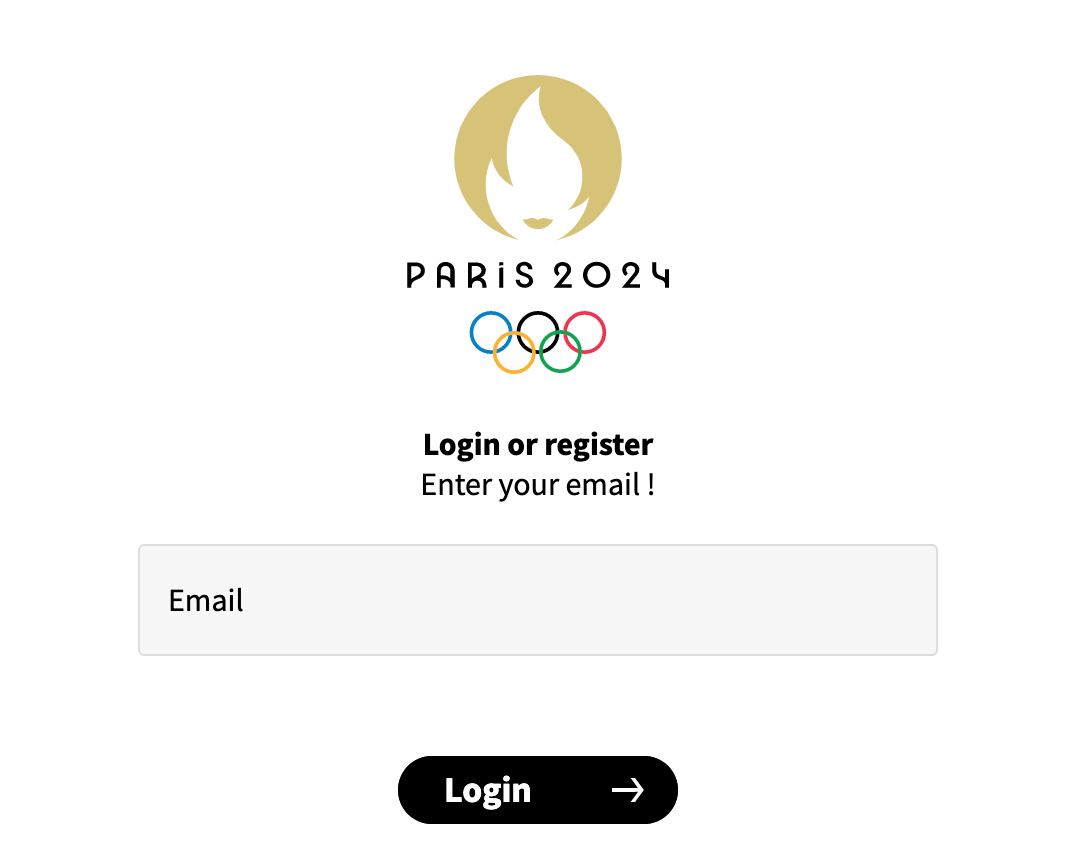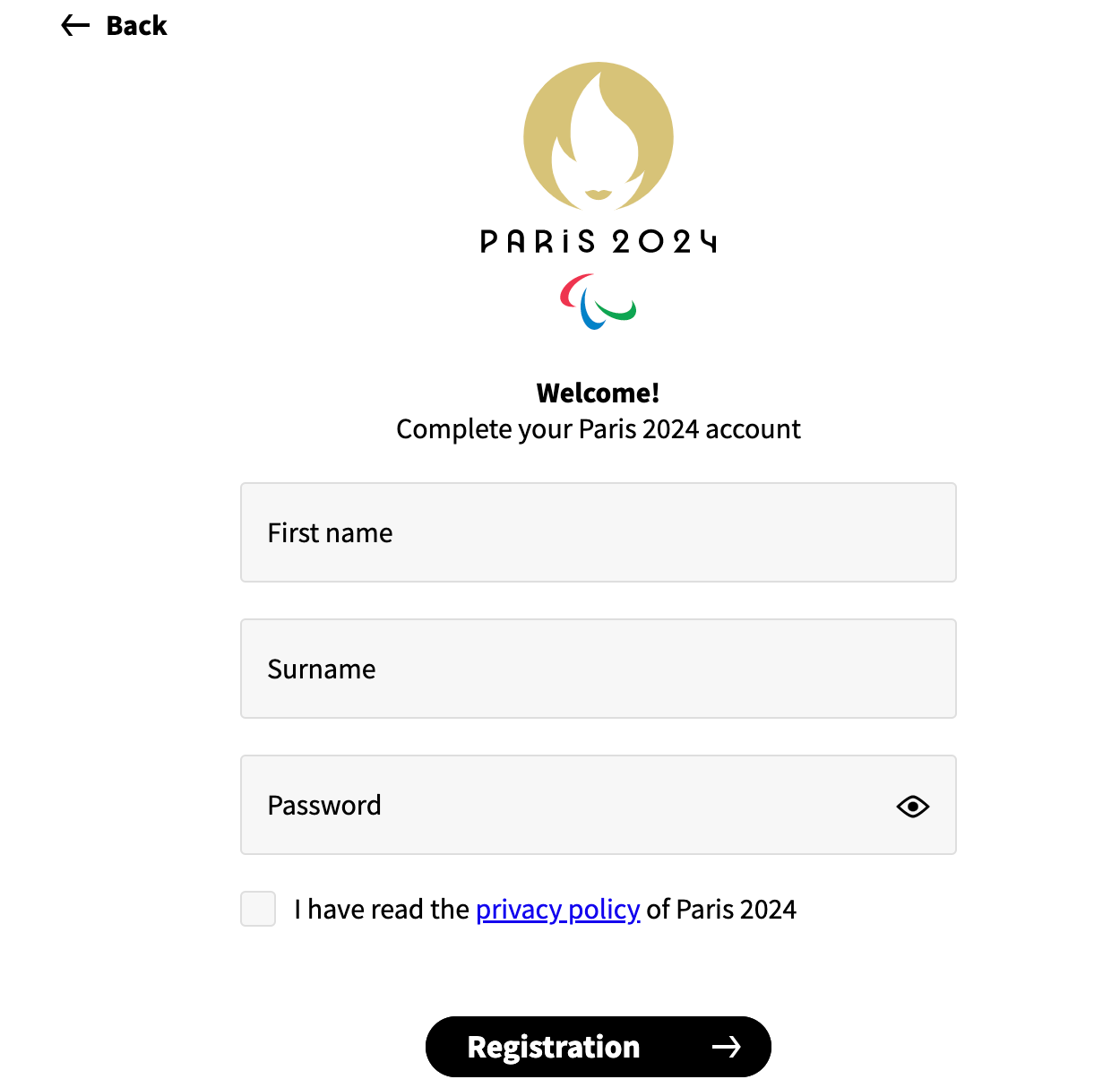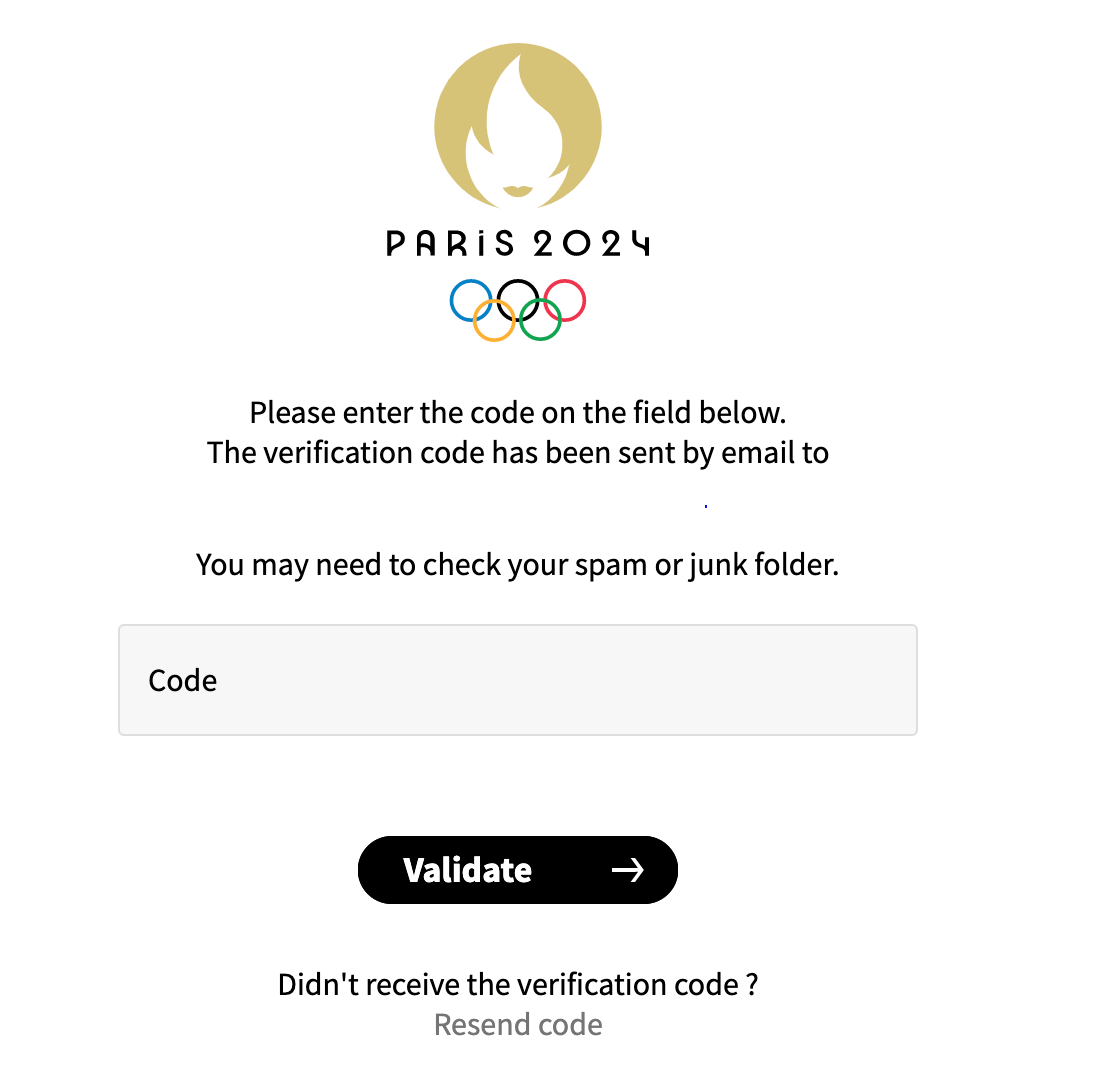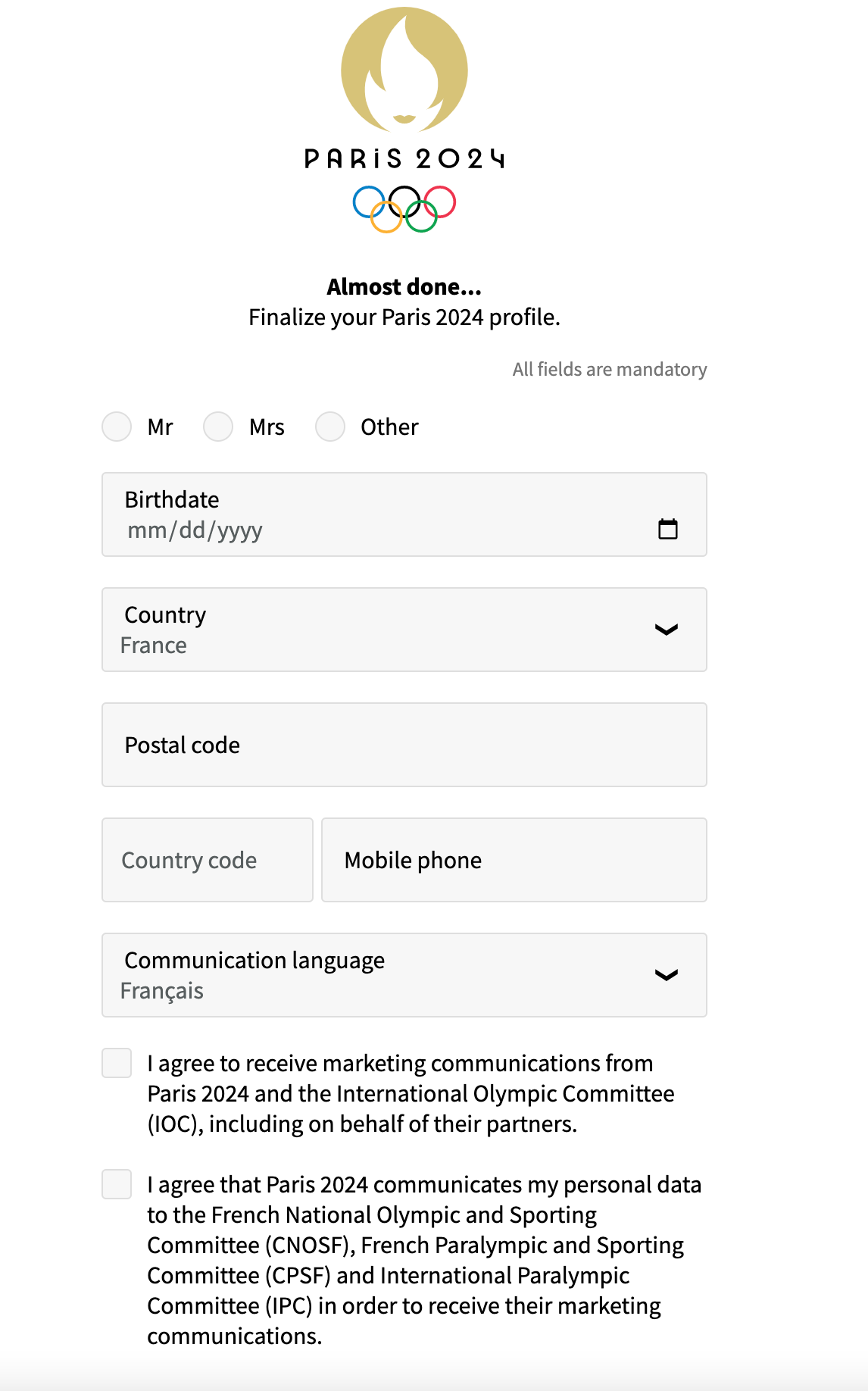 You'll also be asked if you want to join Club Paris 2024 to receive promotional information about the games. From there, select what draw you want to participate in, either for pack sales or single tickets.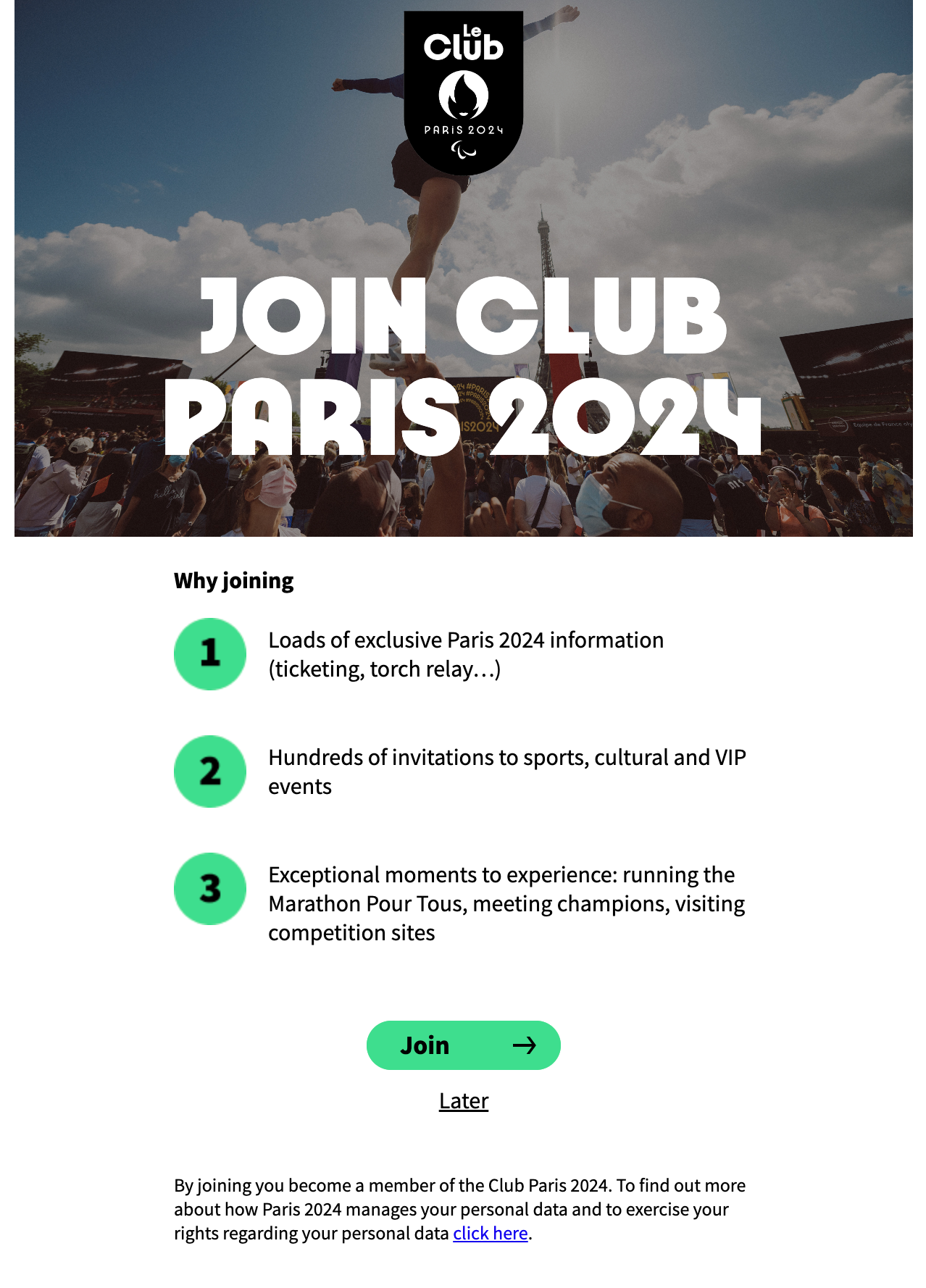 Pack sales vs. individual ticket sales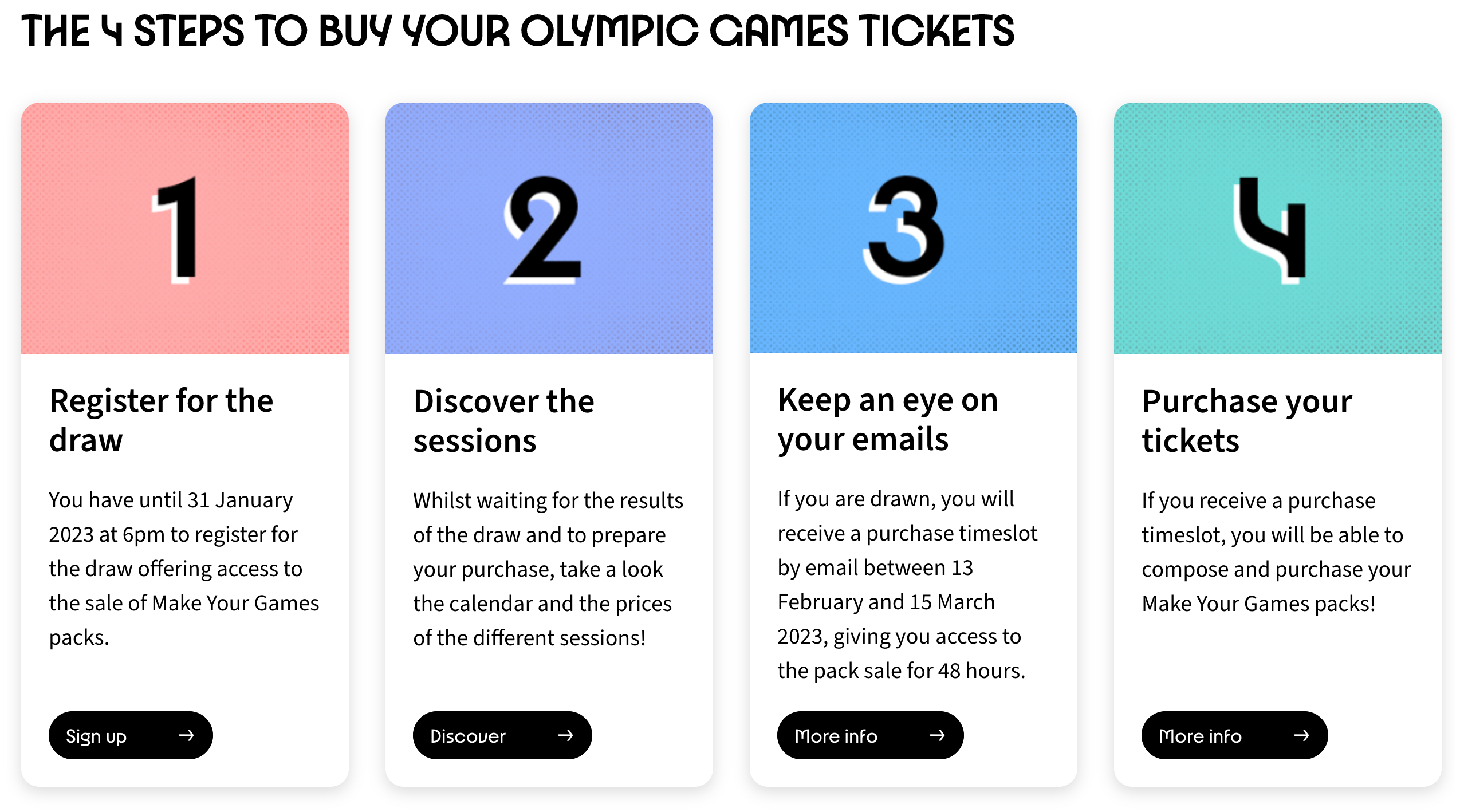 If you are selected to participate in the draw, you can choose between ticket packs and individual tickets for specific events.
If you choose to create a Make Your Games pack, you can select tickets for up to three sessions based on the sporting events and venues you'd like to attend.
Note that some events, including the opening and closing ceremonies, will not be available in the first phase of ticket sales.
Ticket packs will go on sale for one month, from Feb. 15 to March 15. If you are chosen to participate in the draw, you will receive an email with a designated time slot and link to access ticket sales. You will then have 48 hours from the start of your specific time slot to create and purchase packs.
You must purchase the same number of tickets for each session, for a total of 20 tickets per account, for up to three sessions.
Overall, you can buy up to 30 tickets across all Olympic Games ticket sales phases, based on availability at the time of purchase.
Otherwise, you can purchase single tickets starting in May 2023 via a second draw.
Other things to know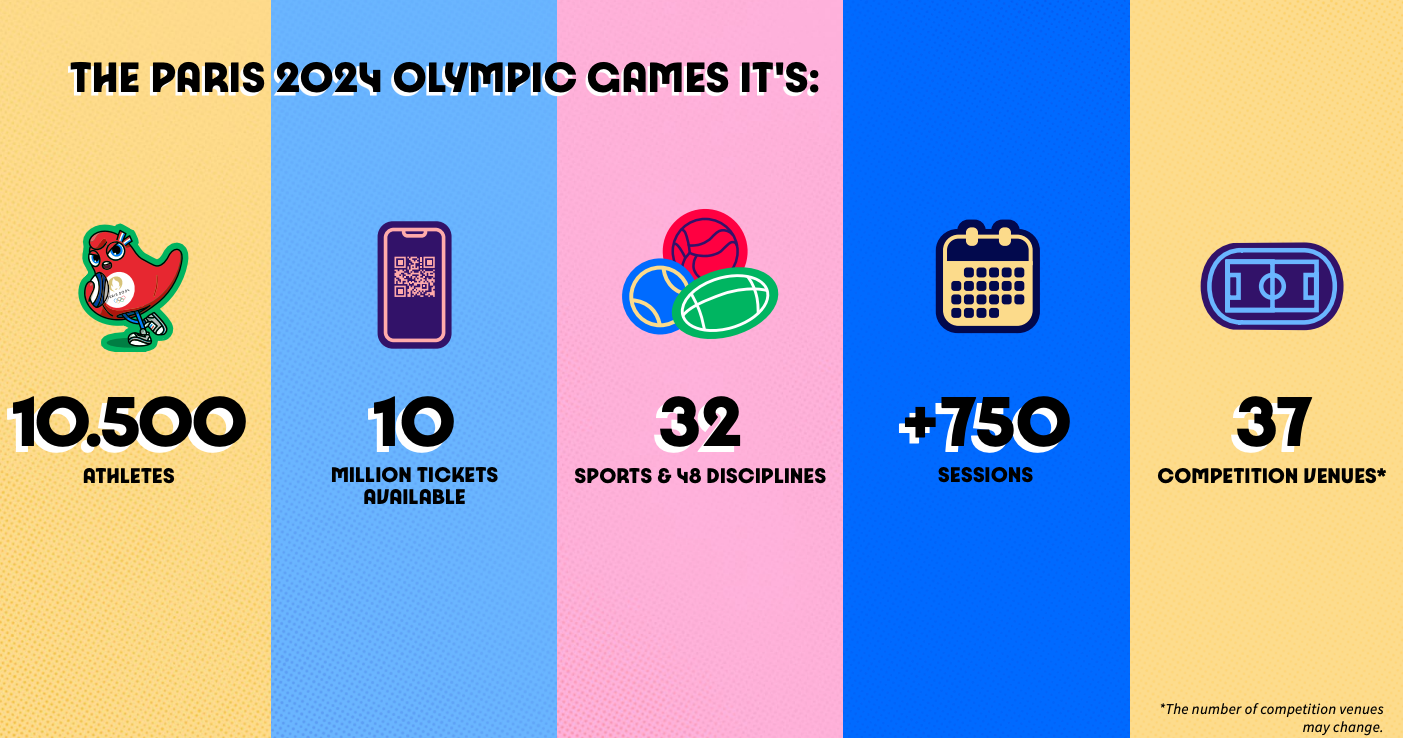 In total, 10 million tickets will be available for sale for 32 sports and 48 disciplines across 750-plus sessions at 37 competition venues. Paris 2024 is the only official ticketing site for the Olympics.
Ticket prices vary by sport and type of session, ranging from 24 euros (about $26) to 280 euros ($304). However, expect higher prices for special events, like medal ceremonies, which start at 690 euros ($748).
All sports, competition venues and seat categories will be available during this sale phase (except for surfing, for which there will be no ticket sales).
Should you secure tickets via the draw, you can access your tickets via a dedicated app, to be released closer to the start of the games.
If you end up buying tickets, you may be able to use a credit card that rewards sporting events purchases. For example, the Capital One Savor Cash Rewards Credit Card earns 4% cash back on entertainment purchases.
The information for the Capital One Savor Cash Rewards Credit Card has been collected independently by The Points Guy. The card details on this page have not been reviewed or provided by the card issuer.
Four years ago, Olympic tickets were coded as entertainment/tickets/sports tickets depending on the credit card, but be sure to contact your credit card company to confirm.
Bottom line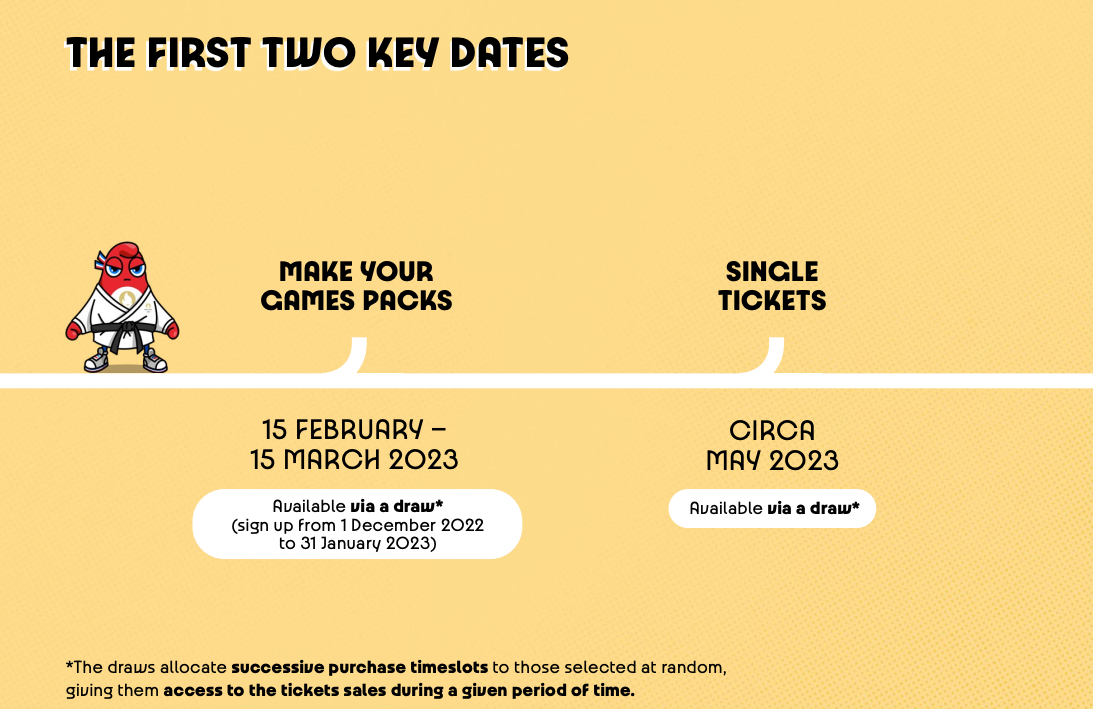 Whether you hope to create a ticket pack or buy individual tickets, we suggest researching what type of sessions you'd like to attend now. This way, you will be ready to purchase should your name be selected for the draw.
For more information on the Paris 2024 Olympic Games, including ticketing, bookmark the following websites for the most up-to-date, official guidance: