Editor's note: We've updated this post with current information.
---
There are many ways to use your points to book a hotel for your next vacation. Whether you're redeeming points for an aspirational hotel or something more practical, three major hotel loyalty programs will give you a fourth or fifth night free.
That's right: Marriott Bonvoy, Hilton Honors and IHG One Rewards allow you to get the fourth or fifth night free when redeeming points for your stay. This is a great opportunity to stay longer and maximize your points.
There are caveats to this benefit, as we'll discuss in this guide. However, it is worth noting upfront that you must stay at one hotel for your entire stay — you can't use the free night on a different stay. Now, let's take a closer look at the three programs offering this perk.
Marriott Bonvoy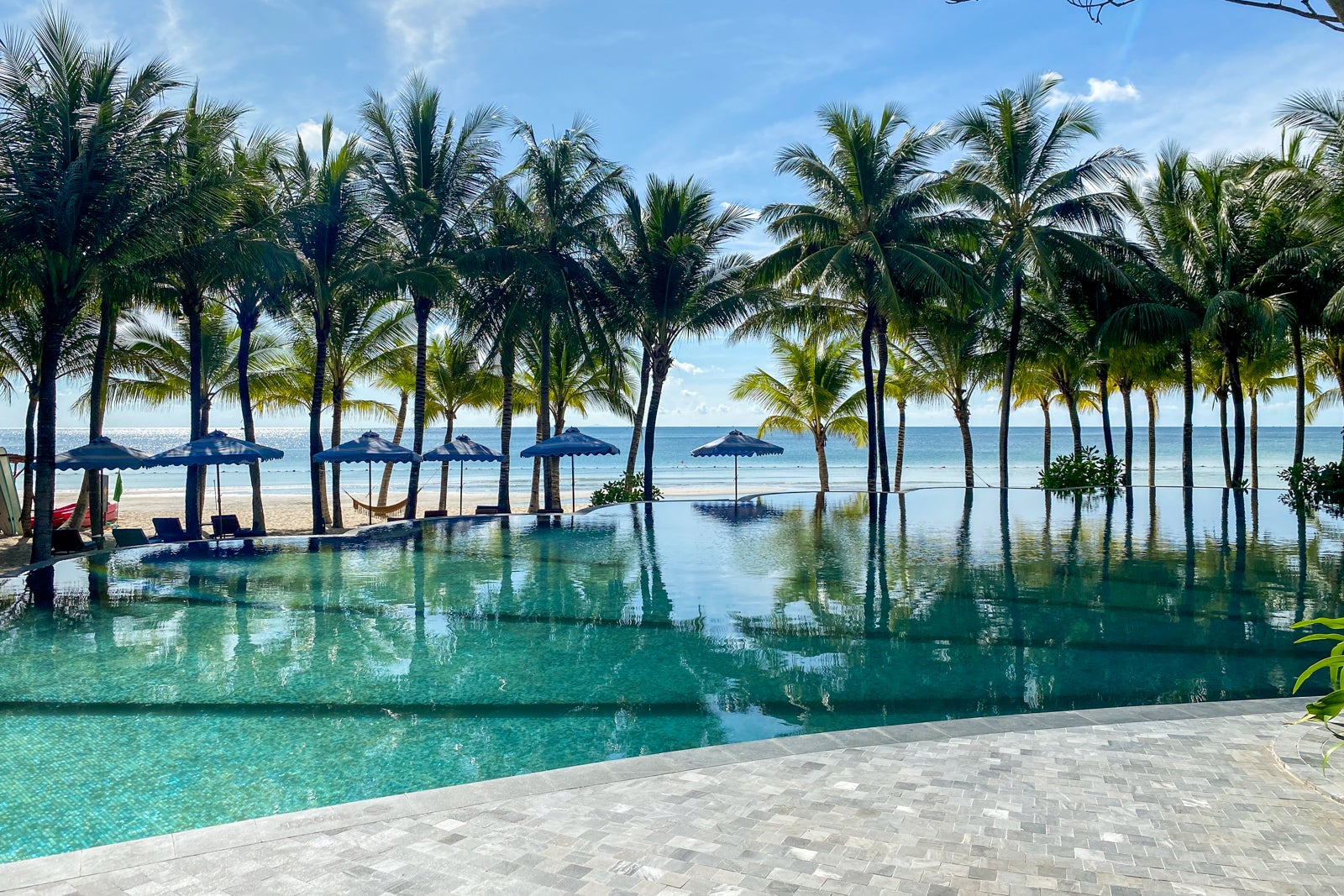 Marriott's Bonvoy loyalty program has undergone a lot of changes in the past several years, including Marriott's removal of award charts in early 2022.
One of the most useful perks of the Marriott Bonvoy program is its stay for five, pay for four offer on award stays. When you redeem your Marriott points for a reward stay of five consecutive nights or more at any Marriott property — including Marriott's all-inclusive resorts — you get the lowest point-value night free.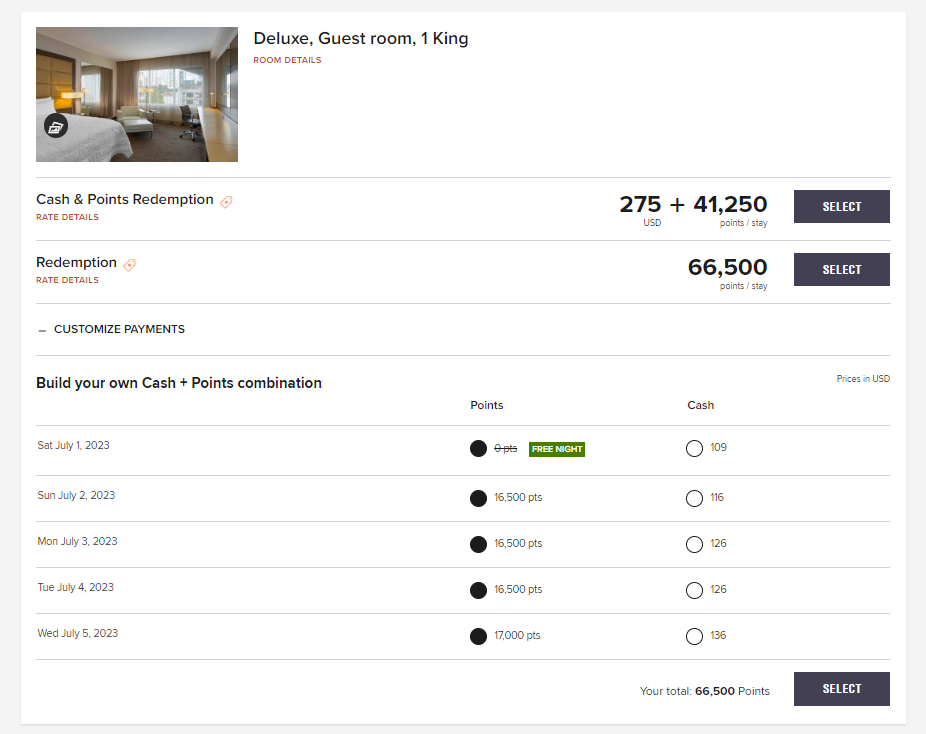 You don't have to do anything special when redeeming Marriott points. You'll see the discount automatically reflected when you book eligible award stays using Marriott's website or mobile app.
You can use free night award certificates for some nights of your stay. As long as you redeem points for four nights of your stay, you'll still get the lowest point-value night free.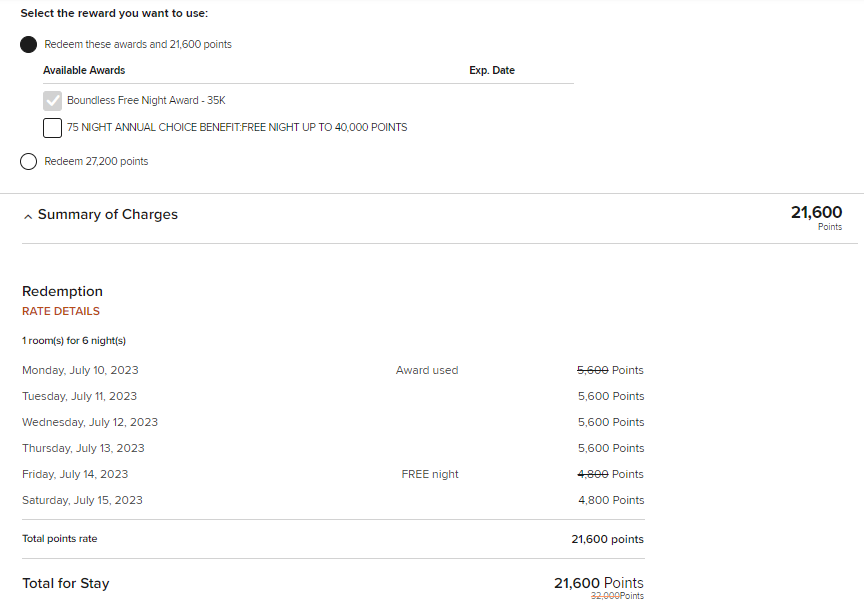 Best of all, you can get multiple free nights on longer stays. If you redeem for a longer stay, Marriott will consider the entire stay when determining which nights are the lowest point-value nights and hence the ones you get free. For example, consider this 15-night stay where you'd get three free nights: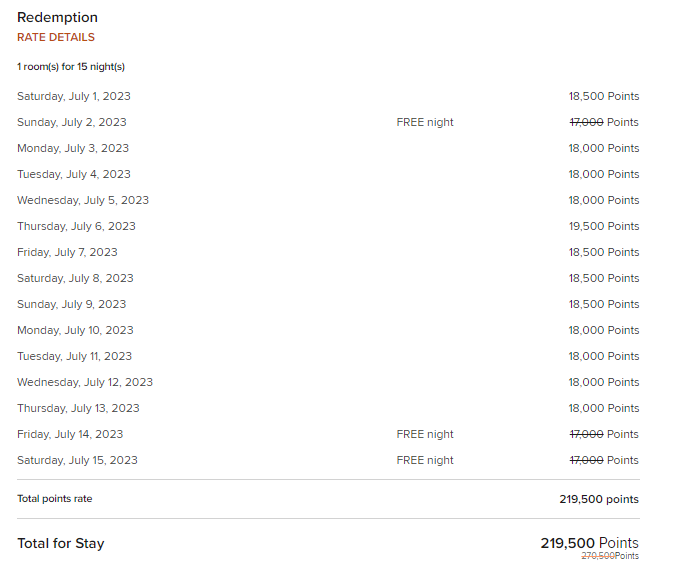 You can use the stay for five, pay for four offer with Marriott's Points Advance feature. Doing so may let you lock in award availability at hard-to-book properties when you're short on points, but remember that the number of points for your reservation won't be set until the points are deducted from your account. As such, the award rate may increase between when you book and finalize your reservation.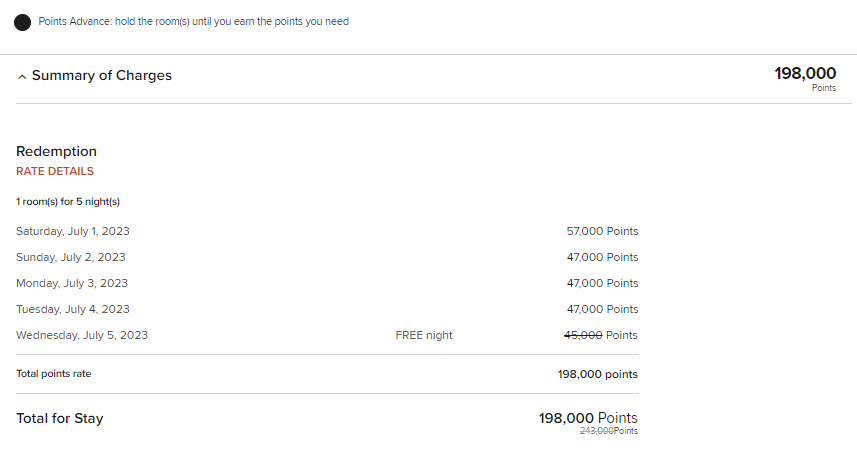 If you redeem Marriott points for an upgraded room, the stay for five, pay for four offer will only apply to the standard award rate. As such, you need to use additional points or pay the cash copay for the higher-category room every night of your stay (including the free night).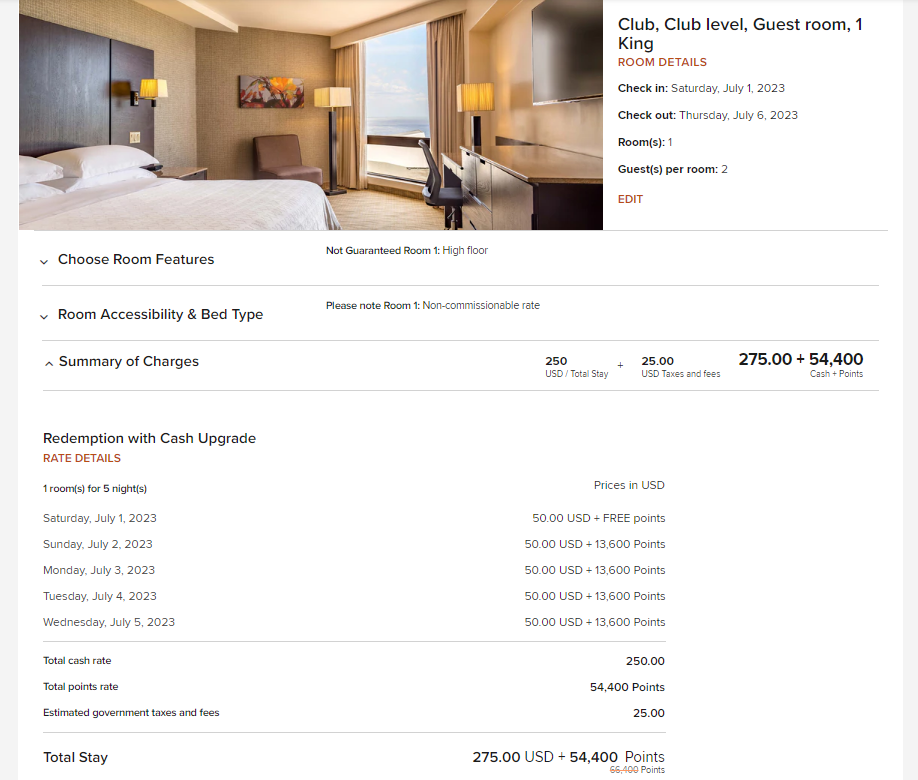 Finally, if you want to use suite night awards on a stay for five, pay for four award stay, you can, but you'll need to use one for each night, including the free night.
Related: Are you eligible for a new Marriott Bonvoy card? This chart tells you yes or no
Hilton Honors
The Hilton Honors program uses dynamic pricing for its awards. But, if you hold Hilton Honors elite status, you'll automatically get every fifth night free on standard room reward stays of five nights or longer.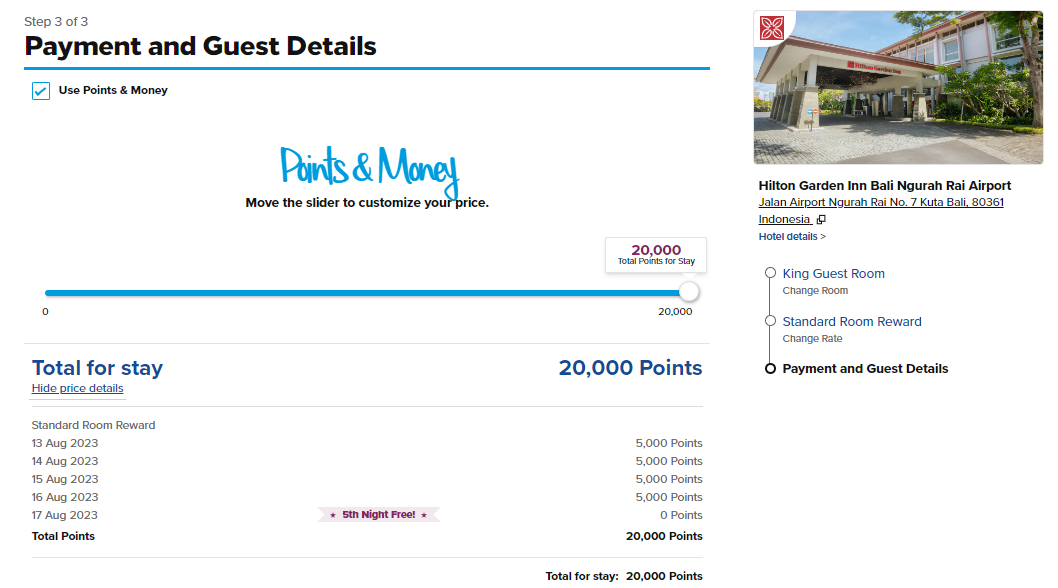 Hilton will charge you zero points for the fifth, 10th, 15th and 20th night of a 20-night stay. You'd need to pay the full standard room reward rate for all other nights of your stay. You can only get up to four free nights per stay, though. Here's an example of a 20-night stay: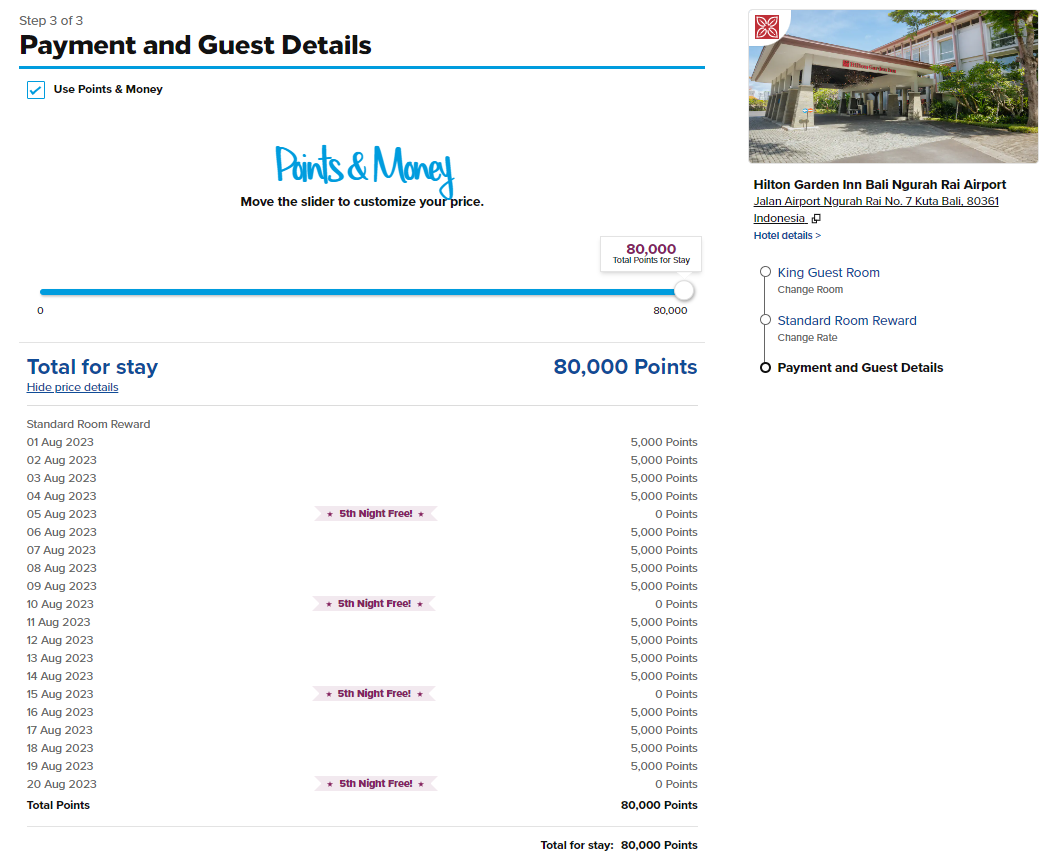 You can't pay cash or redeem Points & Money Rewards if you want a free fifth night. Also, you won't get a fifth night free when redeeming Hilton points for a premium room.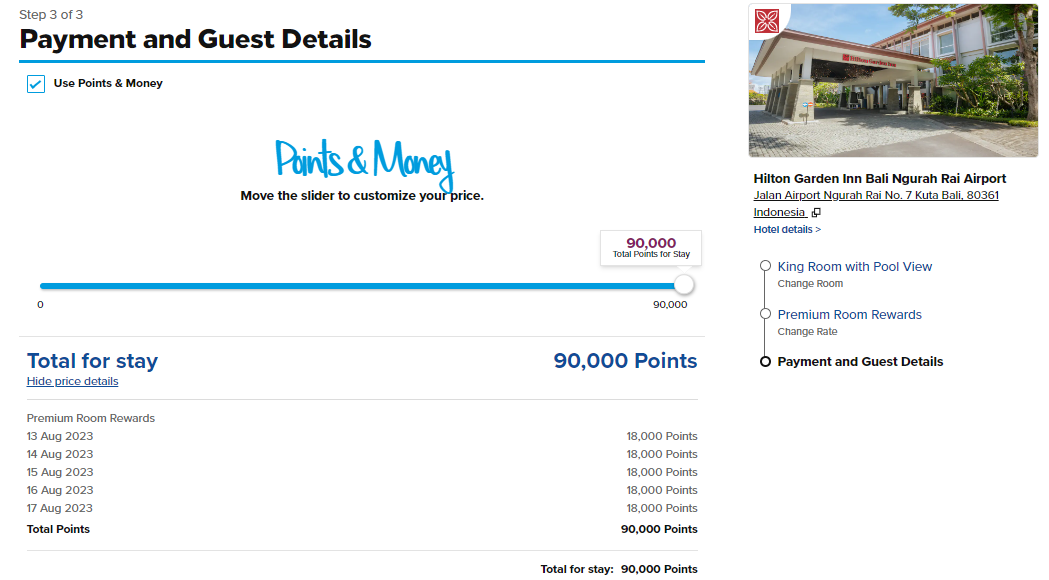 You have to hold at least Hilton Honors Silver status to get every fifth-night free on standard room reward stays. You can earn Hilton Honors status by reaching set requirements for nights, stays or points. However, it's far easier to obtain Hilton Honors elite status as a perk of one of the following cards:
The information for the Hilton Aspire card has been collected independently by The Points Guy. The card details on this page have not been reviewed or provided by the card issuer.
Related: Last-minute strategies for earning Hilton Honors elite status
IHG One Rewards
In the IHG One Rewards program, the ability to get a free night when redeeming points is more limited than with Marriott and Hilton. In particular, the IHG fourth-night reward perk is only available to members with the following cards:
If you have any of these IHG Rewards credit cards and book a standard room reward night stay of four or more nights, every fourth night will cost zero points.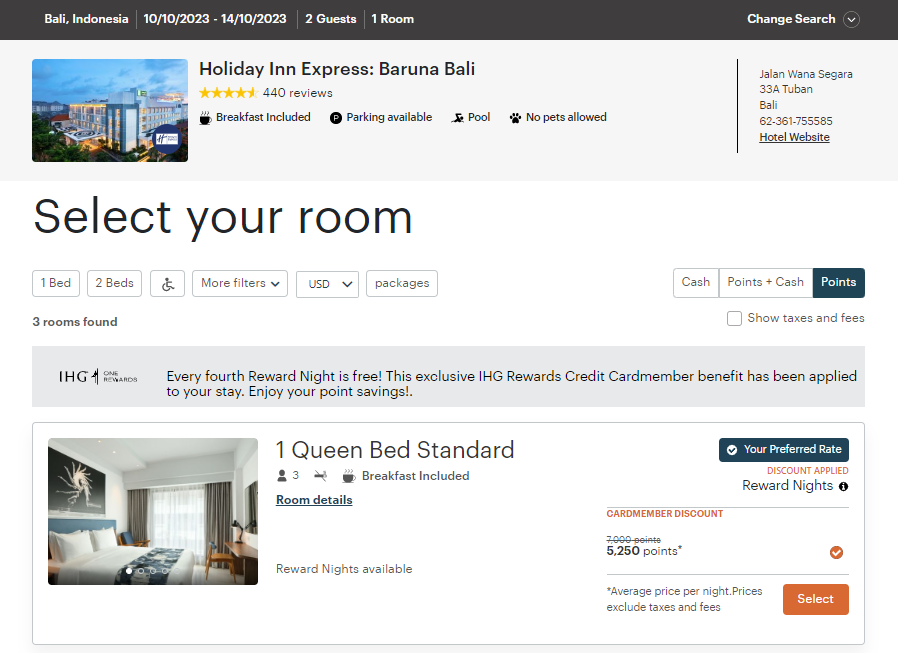 You'll automatically see this discount when you're logged into an IHG account linked to an eligible IHG Rewards card and search for an award stay of four or more nights. You can even get multiple zero-cost nights when you book longer stays using IHG points.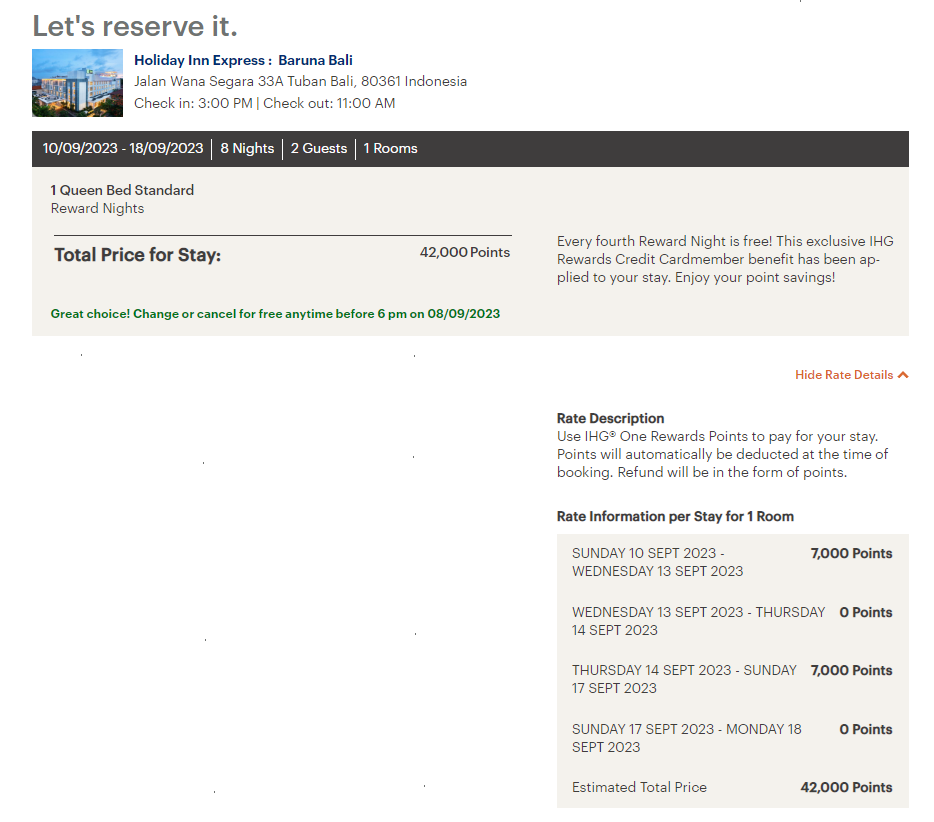 You can use this perk an unlimited number of times each year. It doesn't apply to paid stays or Points & Cash bookings; you must redeem IHG points for a stay of four or more consecutive nights at the same property to get every fourth night free.
Related: The incredibly easy way of redeeming IHG's 4th-night reward
Bottom line
All three of these major hotel programs — Marriott, Hilton and IHG — help you maximize your points by offering a free night on longer stays to eligible members.
If you redeem points with Hilton or IHG for longer stays, it may be worth adding a hotel credit card to your wallet to unlock this valuable perk. The fourth-night reward is one of the many reasons TPG's Katie Genter happily pays the annual fee on her IHG Premier card.
Additional reporting by Ehsan Haque, Katie Genter and Chris Dong.