For the first time in years, I'm within reach of elite status on United Airlines. And it breaks my heart to say it does not make financial sense for me to book a flight just to become an entry-level Premier Silver elite.
I have spent more than enough hours on an airplane this year to be considered an elite-level frequent flier. Whenever possible, I try to book those flights on United. But sometimes, that's not possible.
When I travel for work, I don't always have complete control over the bookings, with someone else choosing the airline with the lowest price or with whom the travel agency has a partnership. And with airfare skyrocketing this year, I found myself booking personal flights on Southwest Airlines, often with nonpreferred routing, because that airline offered the best deals.
Still, in early November, I realized that I would have enough Premier qualifying points to make United's 3,000 PQP threshold for Premium Silver, thanks to a stupidly expensive Thanksgiving week travel to Florida. But I also had to meet the requirement for eight Premier qualifying flights – and I only had 6 of those pesky PQFs.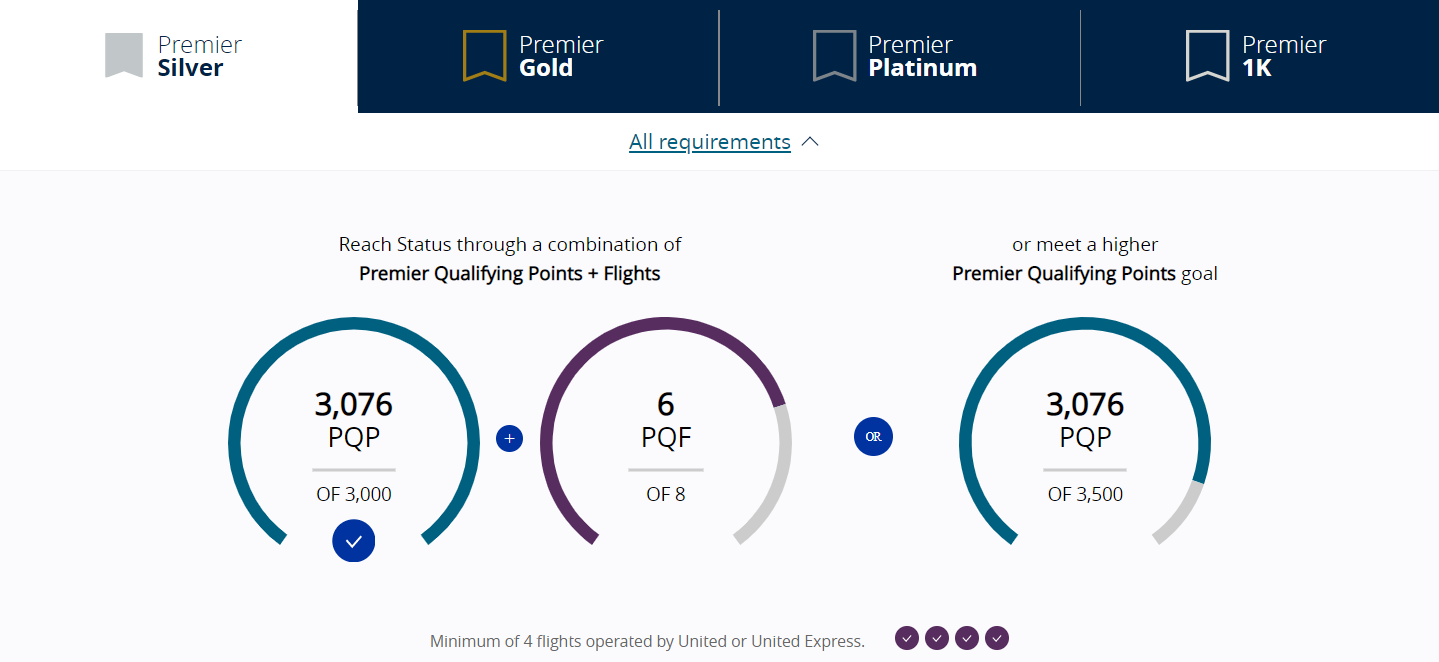 Premier Silver status could be mine (insert maniacal laugh) for just one round-trip flight of any price or distance in any cabin class above Basic Economy (which does not earn PQFs). I was so close to becoming an airline VIP I could taste it. (And it tasted, unsurprisingly, like Biscoff cookies.)
But with the year rapidly coming to a close, winter travel already booked and a vacation budget nearly used up, my ability to take that one last trip was hampered. I couldn't think of a way to nab that status without playing into the airline's hands and spending hundreds of dollars on an unnecessary flight that I might not recoup in value the following year.
Here's how I came to that decision and why you might make a different one.
My schedule was packed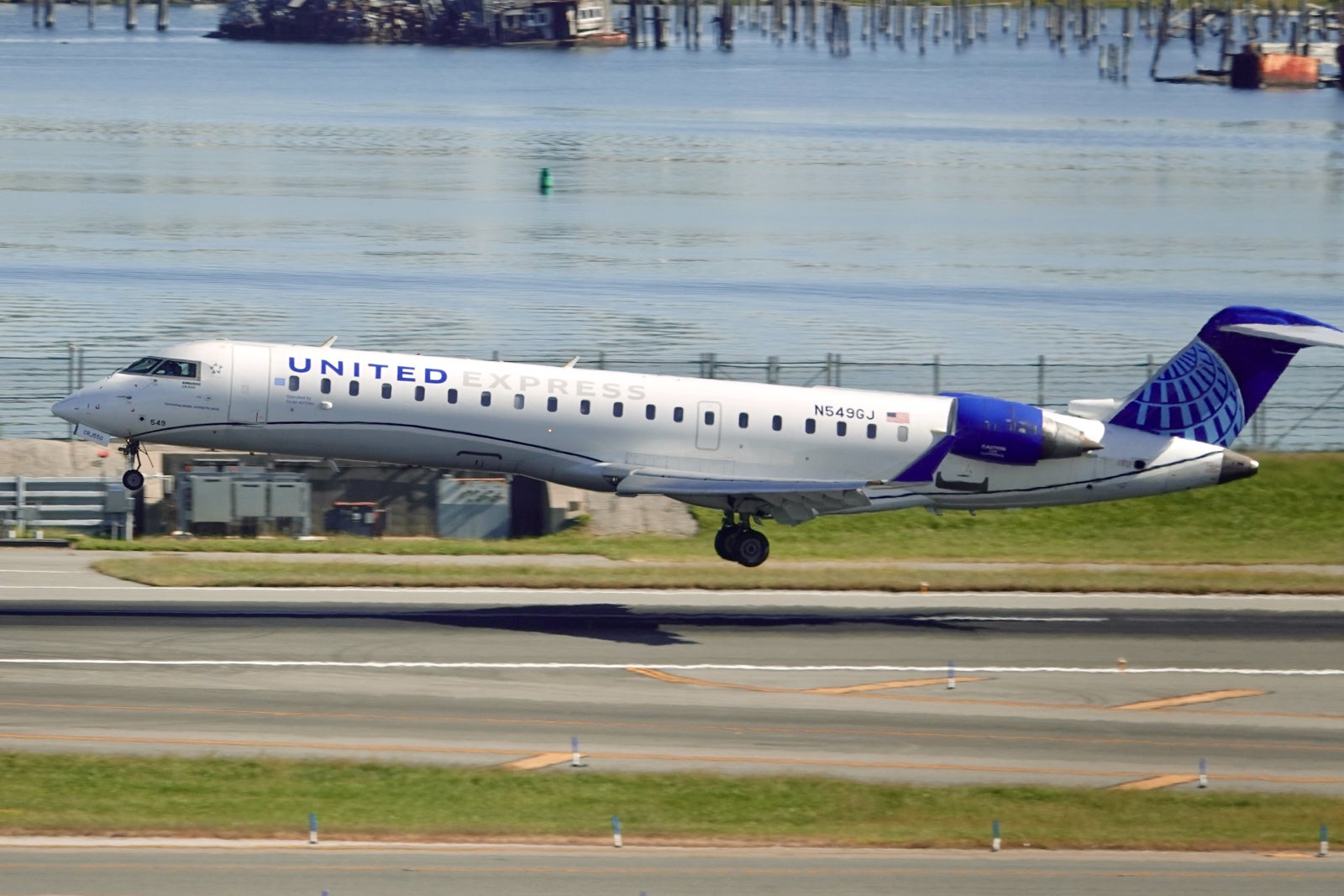 I started considering my options in late October, but by then, my personal schedule was already packed.
I had a long-weekend girlfriends' getaway scheduled in early November, followed by a Thanksgiving week cruise. In December, one long weekend is reserved for a medical procedure, my parents are coming to town for another and I have PTO scattered over the last two weeks of the year, both for travel and to hang out with my kids who are off school.
To fit in a flight, I'd either need to be away for another weekend (possibly putting my marriage in jeopardy) or find a way to do a midweek trip and work from planes and airports — or fly early or late — since I was out of paid time off.
Related: 8 lessons from 2022 travel meltdowns to use on your holiday trip
Flights are expensive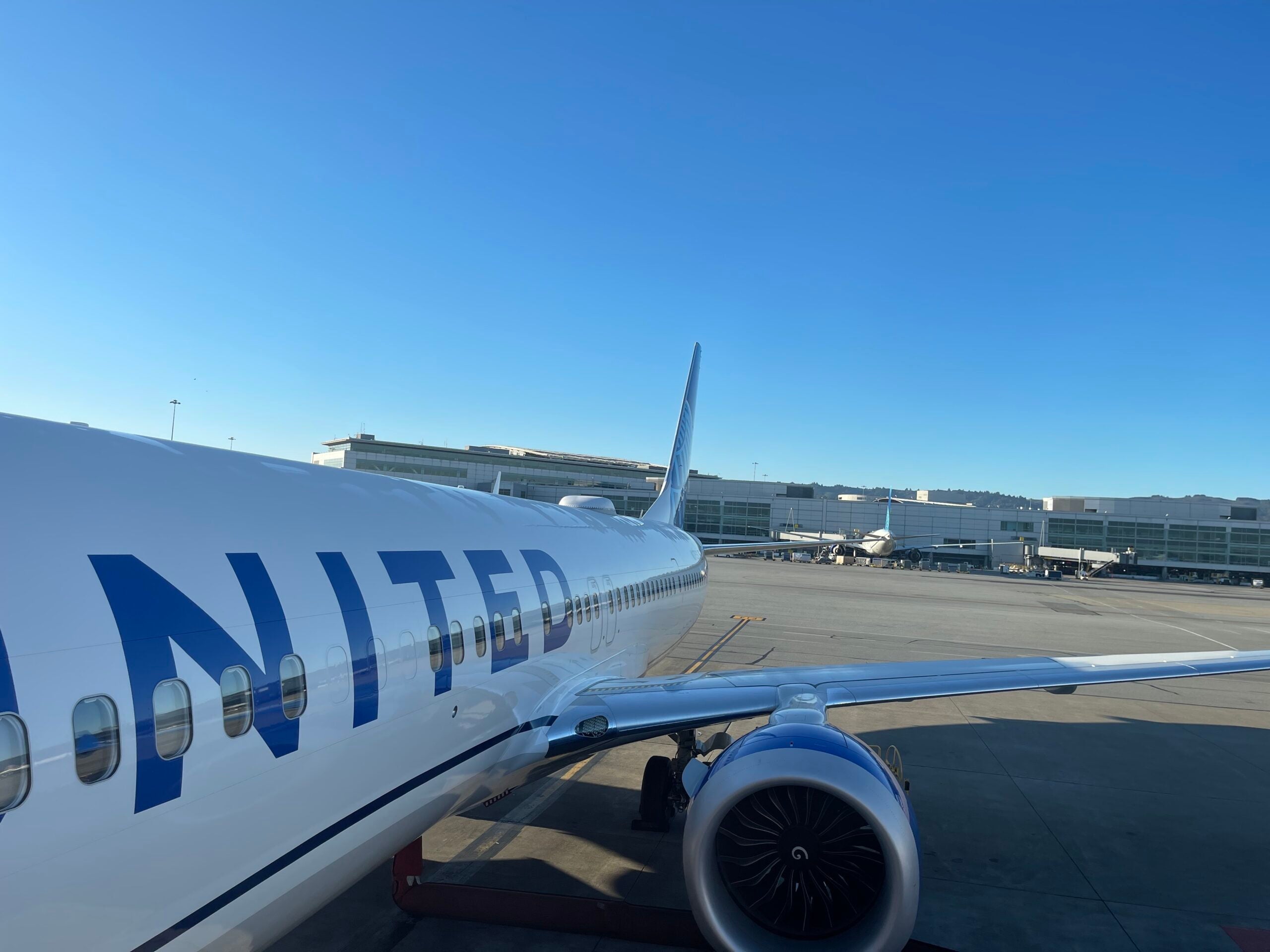 I was willing to squeeze something in – for the right price. What was the cheapest flight I could find from Washington National Airport (DCA) or Dulles International (IAD), both airports equidistant from my house?
I found a page on United's website listing low fares by departure city and used that as a jumping-off point to run searches. The cheapest fares I could find were around $150, but those were at limited times; most hovered close to $200, the arbitrary limit I gave myself.
I could fly to New York's LaGuardia Airport (LGA) for under $200 plus taxes; a visit to my hometown of Boston would also be under $200. Certain Florida airports were possibilities, but I would have just been there over Thanksgiving. Newark was out, as was Chicago – too pricey.
I was tempted by the LGA deal, as I have friends and an office in and around New York. Maybe I could see a Broadway show! But then I did the math – always a buzz kill. 1/10, do not recommend.
For an overnight trip, airport parking would be roughly $20 to $54 (cheaper than a rideshare, but a factor nonetheless). But then I'd need to get from the airport into the city and then back again ($100+ for a taxi) and pay for food and activities even if I managed to crash at a friend's place.
If I chose Boston, I'd have free rides and a place to stay – but my parents are coming to visit in a few weeks. Why would I pay $200+ to see them for a night when they were coming to me the next weekend?
I could do a classic mileage run and fly into LGA and right back out, never leaving the airport. But was elite status worth the $250 or so that would cost?
Related: I said I'd never mileage run … but now I want United's top-tier 1K status
My credit card makes elite status less valuable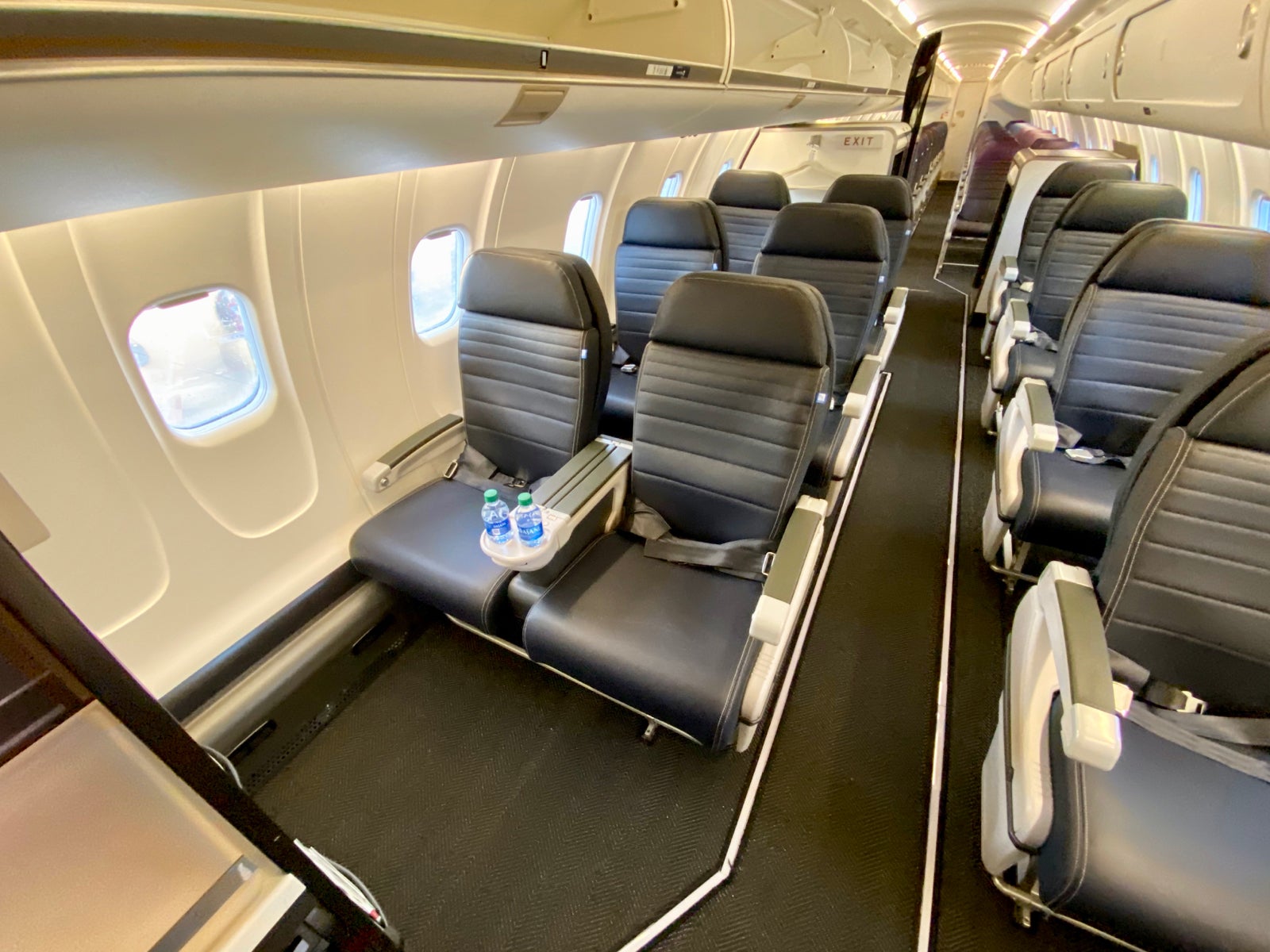 To answer that question, I looked up United's Premier Silver perks. They fell into three categories: perks I want, perks I'll never use and perks I already get with my credit card.
Perks I already have with my credit card
Let's start with the last category. Some of the most valuable Silver-level perks I get with the $95 annual fee on my United℠ Explorer Card. They include:
Priority Group 2 boarding: This is a useful perk when flying with a carry-on, but I already get Group 2 boarding with my credit card.
One complimentary checked bag when flying economy: This perk alone would make a mileage run worth it since much of my travel is on cruises where I find it nearly impossible to pack light. However, I already get one free checked bag for me and a companion with the credit card.
No blackout dates for award flights and better award availability in economy: This is another useful benefit but it's hard to put a value on. I know I already have better access to award flights through my credit card, though I'm not sure if I'd have more availability as an elite Mileage Plus member than as a cardholder.
Perks I'll never or rarely use
Several of the Silver perks are incredibly beneficial…to someone else. Not me. They include:
Three complimentary checked bags in a premium cabin: I can think of no moment in my life when I'd be both checking multiple bags and flying in a premium cabin.
CLEAR annual membership for $109: I'm still on the fence about whether I want to pay for CLEAR when I already have TSA PreCheck. An $80 discount isn't going to convince me to get it, so this benefit isn't valuable to me.
Instant upgrades to premium cabin on Y or B economy fares: I've been at TPG long enough to know that these are the expensive economy fares. Let's be real – I never book the most expensive economy fares.
Complimentary Avis Preferred Plus elite status: I cannot remember the last time I rented a car. I'm not taking an expensive flight to nowhere to avoid lines on perhaps one trip next year.
Perks worth a mileage run
So why do I even want elite status, other than to wield a sense of smug entitlement over everyone in Group 5? It's the following perks.
Complimentary Premier upgrades, day of departure: I'd love these…but with so many elites flying out of my home airport of Washington Dulles, would I actually ever get one? Even top-tier Premier 1K elites on staff have had a tough time scoring upgrades this year.
Complimentary access to Economy Plus or preferred seating: As a tall, long-legged person, free access to Economy Plus is, for me, the Holy Grail of status. However, if I have to wait until check-in, I'm not optimistic that anything other than middle seats will be left.
7x extra miles when booking United and select partner flights: More miles equals more free travel! This is a perk I desire. But not knowing my travel plans for next year, I can't calculate how many extra miles I'd earn and put a dollar amount to the value of this elite benefit.
Free onboard amenity when booking with United Cruises: As a cruiser, this could be a valuable option, but is United Cruises the best place to book a cruise? As my colleague Ashley Kosciolek points out, a booking comes with a $25 credit. However, a travel agent might have access to lower fares, better perks and/or more personalized service. Or I might get a bigger bonus booking through Costco.
While these benefits would be nice, they are minor in the grand scheme of things given Premier Silver elite members are last in line for upgrades and preferred seating. Plus, elite qualification thresholds are going up in 2023, so it will take even more flying to meet the requirements for Silver next year.
Bottom line
Between my schedule and an inability to guarantee that I'd make back in value the hundreds of dollars I'd need to spend on a mileage run, I reluctantly pulled the plug on my quest for Premier Silver status.
My calculations were personal. If I didn't already have a benefits-laden credit card, I likely would have tried harder for status. Or, if more of the benefits would be valuable to me, it also would be worth it to book some crazy midweek, overnight trip to anywhere cheap.
Instead, I will enjoy my lazy weekends around the house and continue to nurse my jealousy of my colleagues with their free legroom and ever-increasing stashes of miles. And next year, perhaps I'll take some of my PTO to craft a devious plan to travel enough on United to attain that elusive eliteness next year.