Editor's note: This is a recurring post, regularly updated with new information and offers.
---
When you think of the most opulent and iconic of Walt Disney World resorts, there's a good chance that images of Disney's Grand Floridian Resort & Spa dance through your head. This resort exudes a Disneyized version of turn-of-the-century Victorian charm that leans into the use of light colors, high ceilings, stained glass, chandeliers and marble. There's even a cage elevator and occasional live piano music to help further set the scene.
Yet despite the fancy setting, the vibe is neither stuffy nor intimidating. You'll see bathing suit-clad kids squealing through the sweeping lobby more frequently than you'll see suits and jackets walk by — though you'll likely catch a glimpse of those, too, especially in the evenings as some lucky diners head to the award-winning Victoria & Albert's restaurant that calls this resort home.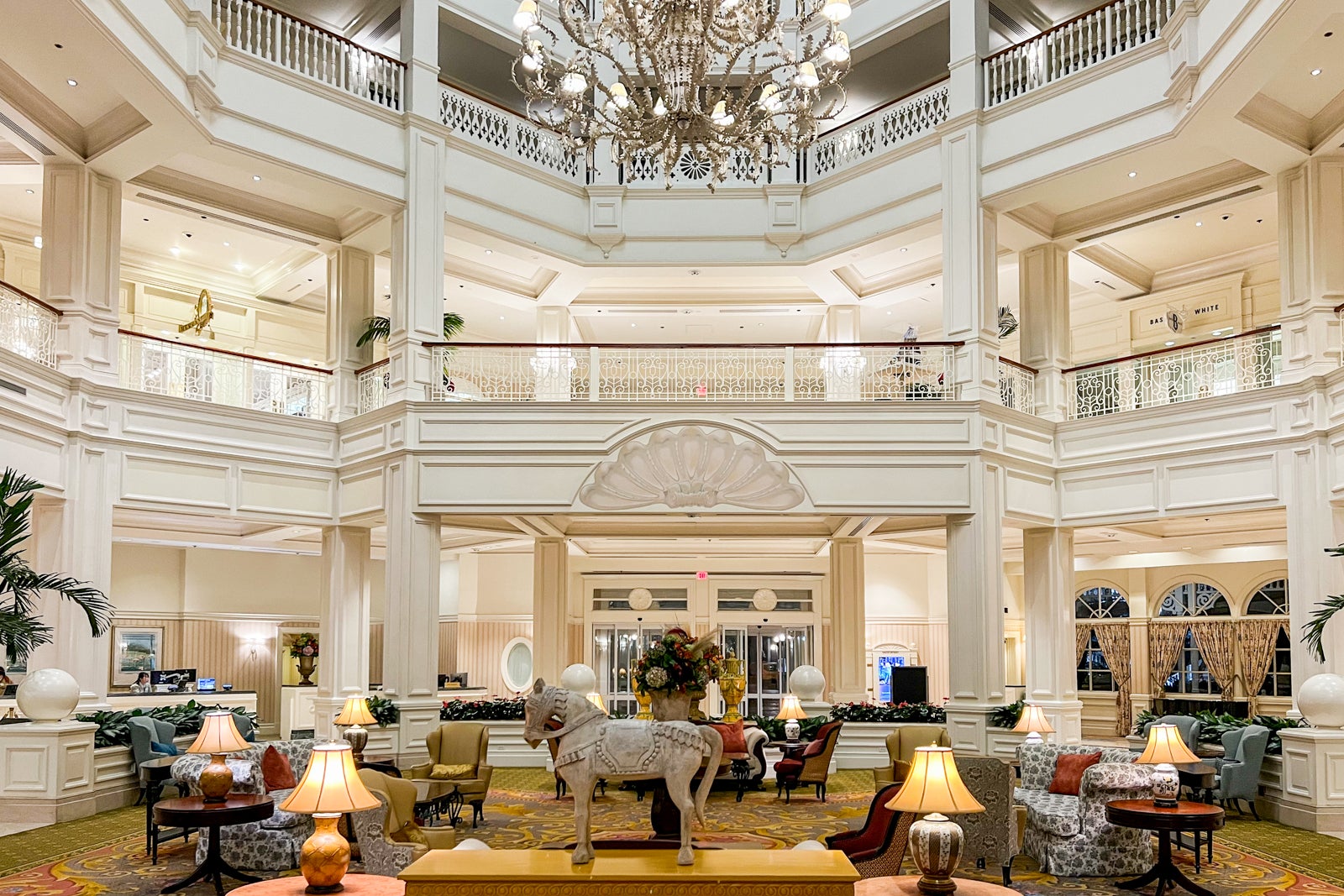 There could be some healthy debate about whether the Grand Floridian is truly the grandest of Disney resort hotels, but one thing is indisputable: It unquestionably played a major role in transitioning Disney into an era of rapid resort expansion when it opened in 1988. Prior to its opening, a new resort hadn't been added to Walt Disney World since 1971.
Now that it's getting its turn at some renovations, it's safe to say that the property — which seems to represent the straightlaced and upbeat theme of the Magic Kingdom's Main Street U.S.A., similar to how Disney's Contemporary Resort draws inspiration from Tomorrowland and Disney's Polynesian Village Resort enjoys influences from Adventureland — is becoming an even stronger contender for that top resort slot.
Almost 35 years after the resort first opened, the bones of the Grand Floridian have held up exceptionally well. The white paint and red roof exterior look just as timeless as the Hotel del Coronado in San Diego and other beachside resorts that likely helped inspire the property.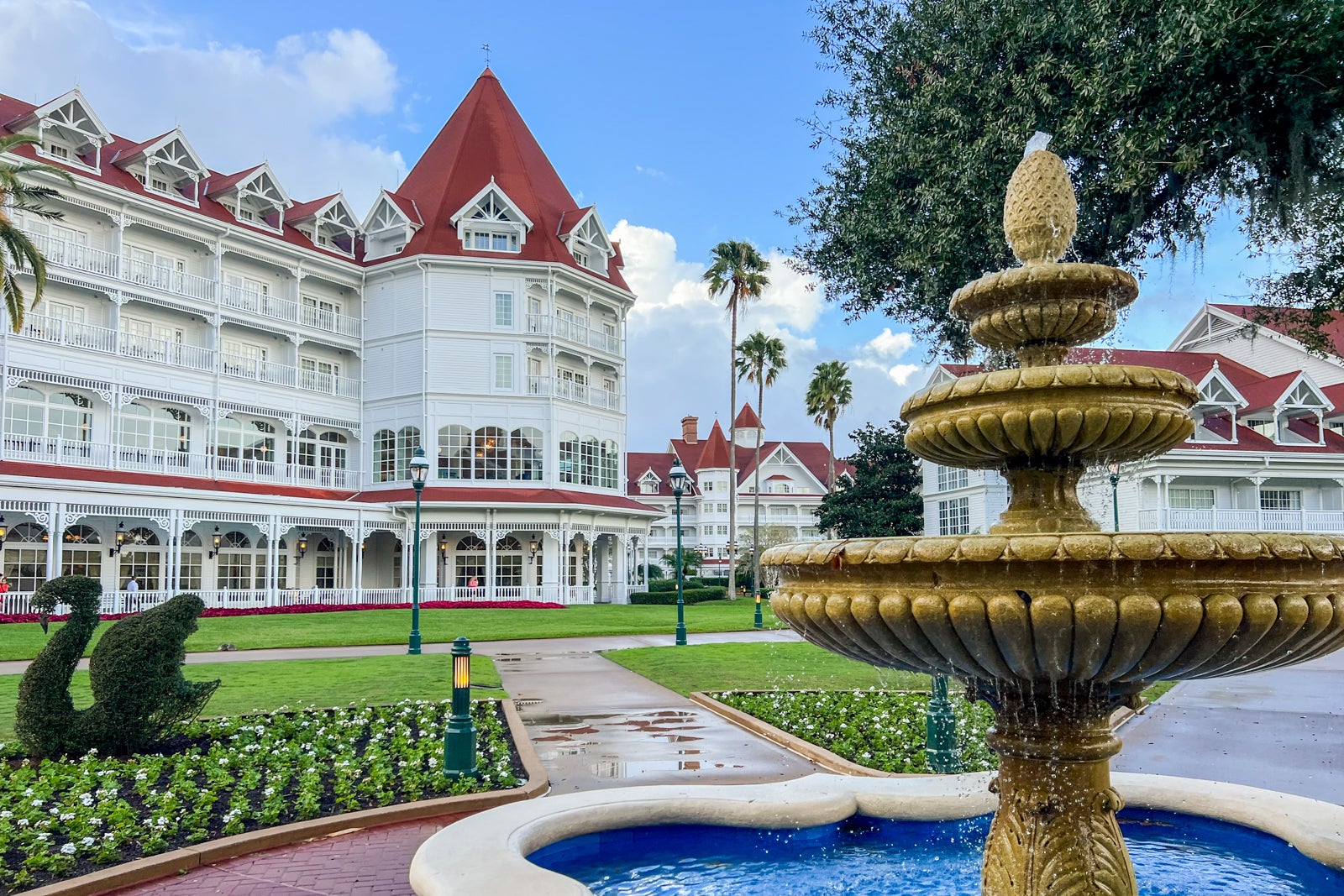 There's also no denying that its spot on the Seven Seas Lagoon, just a stroll or short monorail ride away from the Magic Kingdom, is some of the best real estate in all of Walt Disney World.
But before you drop $700 or more per night to book a room at this deluxe Disney resort, there are a few things you need to know. Here are eight key details to be aware of so you can decide if the Grand Floridian is the right Disney resort for you.
Related: Everything you need to know about visiting Walt Disney World Resort
It's one of the closest resorts to the Magic Kingdom
While the Grand Floridian isn't technically the closest resort to the gates of the Magic Kingdom, it's pretty close. Only the Contemporary Resort and Bay Lake Tower at Disney's Contemporary Resort, which are about a half-mile away from the park, are closer, as the Grand Floridian is roughly 0.7 miles away via the newly completed walkway.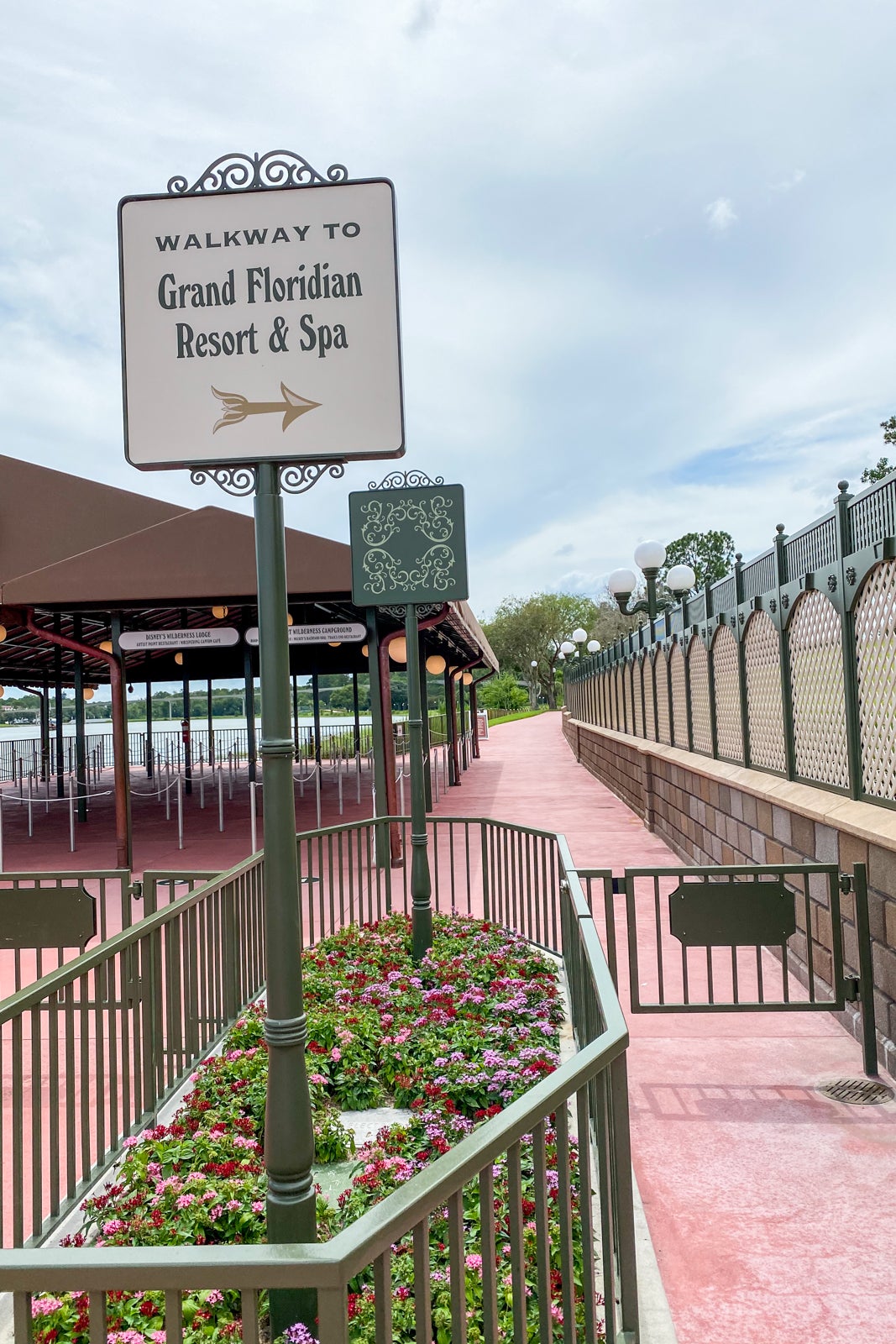 Depending on your strolling speed, expect this walk to take 10 to 15 minutes. You won't have the benefit of a ton of shade and coverings when it's hot, humid and/or rainy, but you will get an up-close view of the monorail zooming by overhead as you make your way between the resort and the park.
If you'd rather stay cool and dry, you're in luck, as you can also opt to take the monorail to the Magic Kingdom. Simply clear security and board it from the lobby of the Grand Floridian to reach the Magic Kingdom. Since the park is the next stop on the monorail loop after the Grand Floridian departure point, you'll be in the park in no time.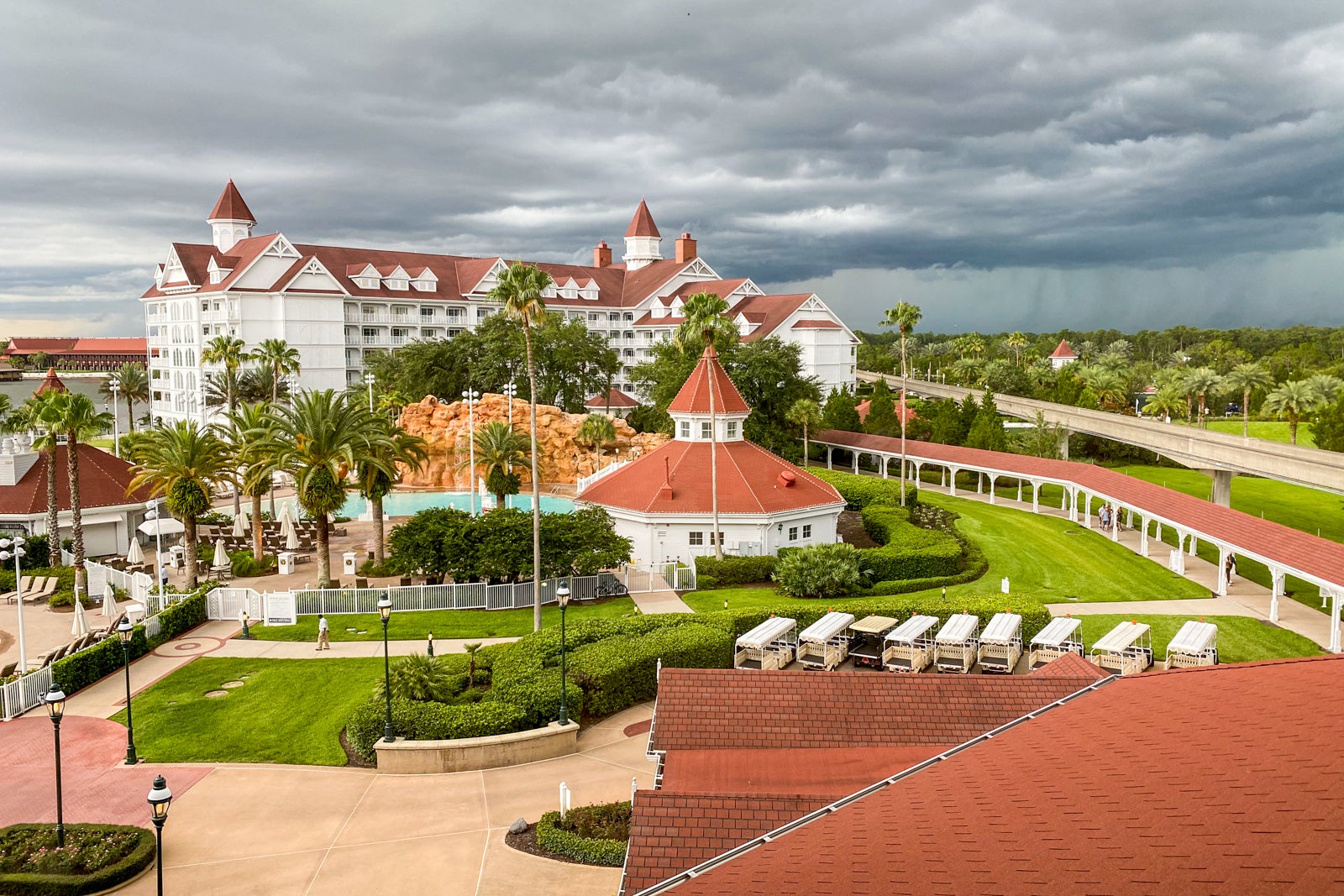 ---
FOR NO-COST ASSISTANCE WITH PLANNING AND BOOKING YOUR NEXT DISNEY VACATION, CHECK OUT TPG'S DISNEY BOOKING PARTNER, MOUSE COUNSELORS.
---
The resort is large and spread out
Although the Grand Floridian isn't the biggest resort at Disney World, as some properties occupy more than 200 acres and have 2,000-plus rooms, it's still quite large by most standards.
On the Grand Floridian's 40 acres, you'll find more than 800 rooms spread throughout the five-story lobby, plus the Sago Cay, Sugarloaf, Conch Key, Boca Chica and Big Pine Key buildings. Additionally, there are several Disney Vacation Club villas housed within a separate building on the opposite side of the main Beach Pool.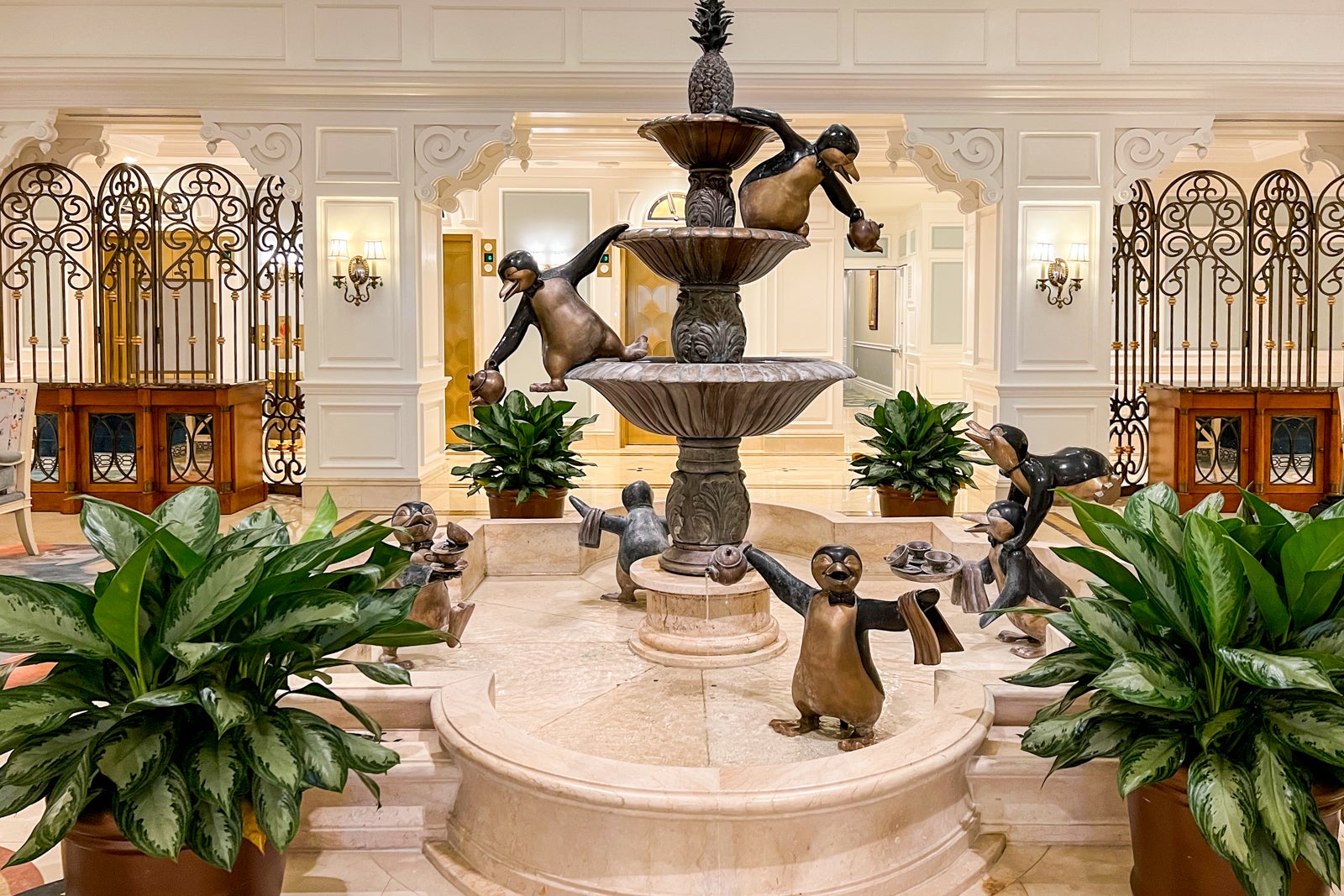 Needless to say, if you are staying here with a group, you could end up being quite spread apart if you aren't careful with room requests, types and selections. I recommend opting for rooms in the Sago Cay and Sugarloaf buildings since they're relatively close to the main lobby, restaurants and dock. These accommodations are also on the end closest to the Magic Kingdom, so you'll have a shorter walk to the park.
Related: How to save a lot of money by renting Disney Vacation Club points
There are 2 pools and a water play area
The Grand Floridian has two impressive pools.
At the main Beach Pool, which holds more than 100,000 gallons of water, there are a 181-foot waterslide, waterfalls and a zero-entry area. Plus, you can grab food and drinks from the poolside Beaches Pool Bar & Grill to enjoy from a chaise lounge or a rented cabana. Poolside activities like games and arts and crafts are available, too, should your family prefer some variety when having a pool day.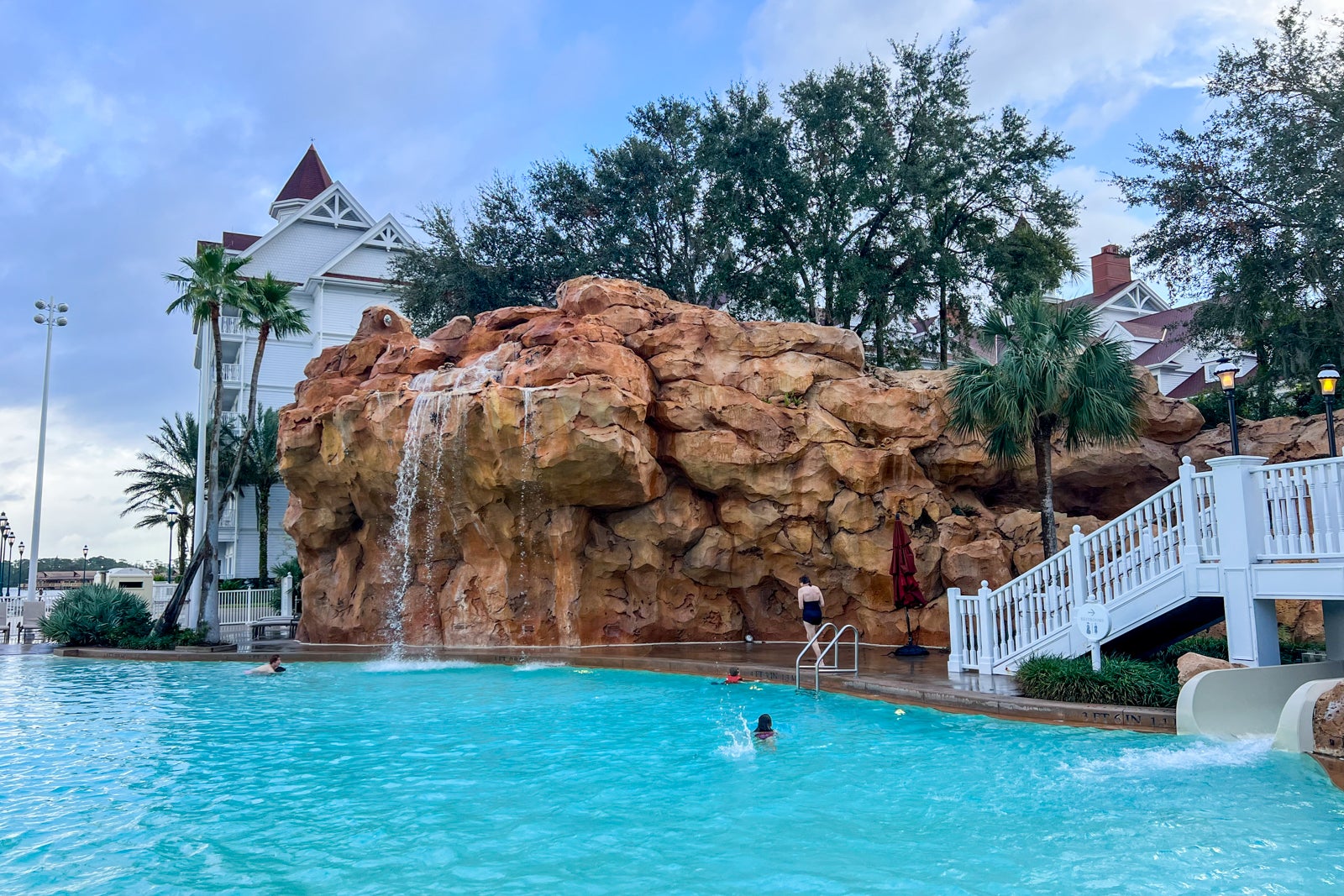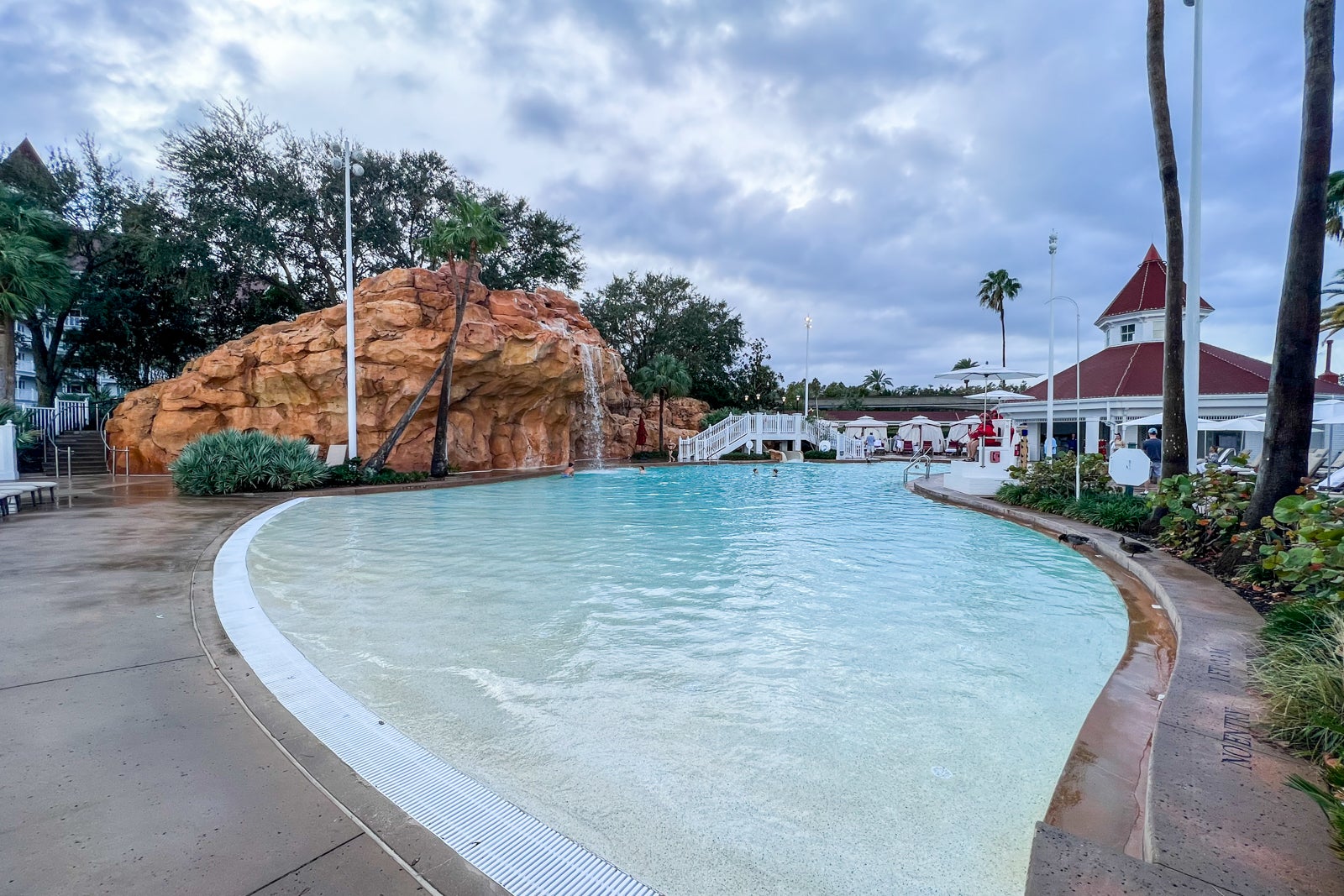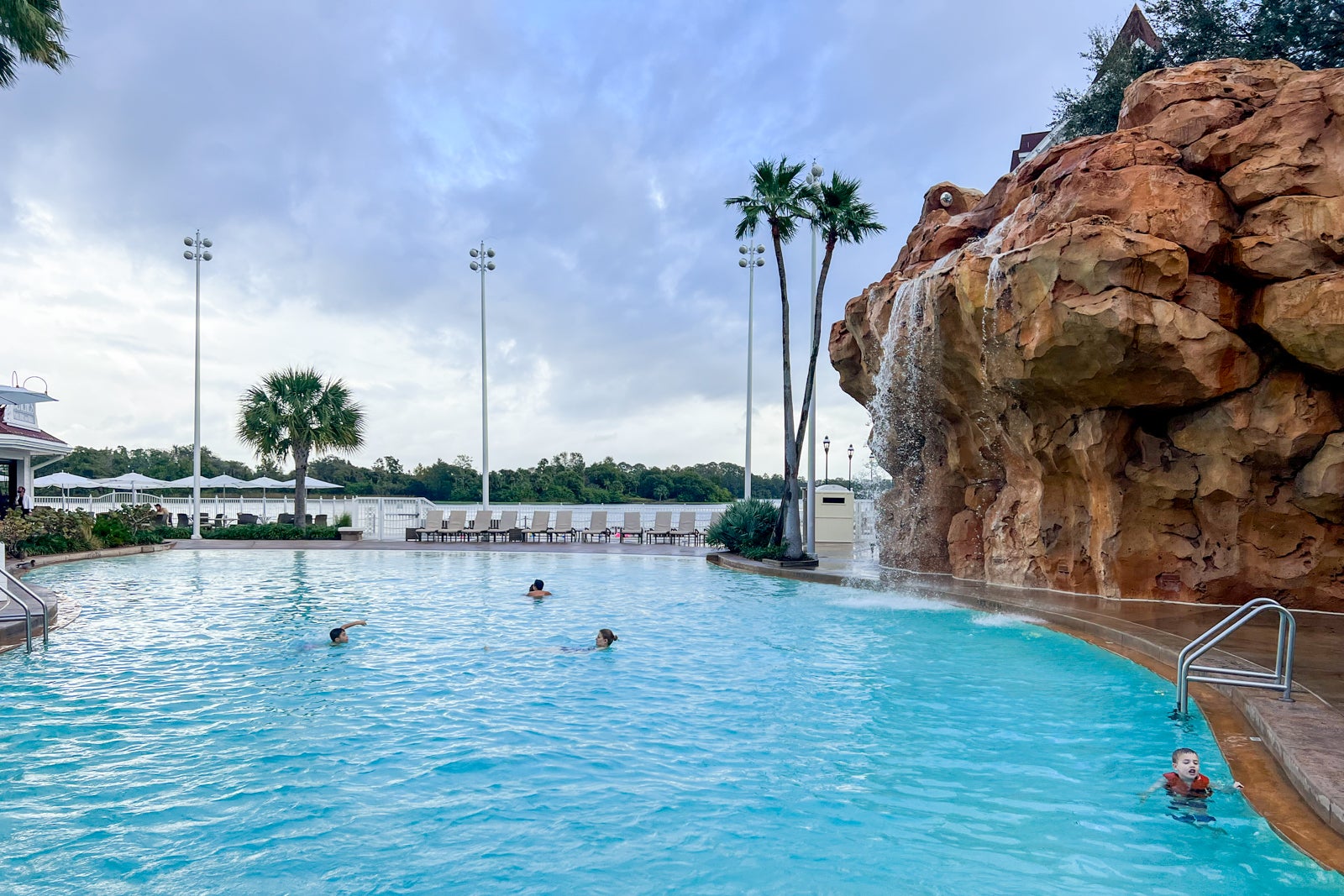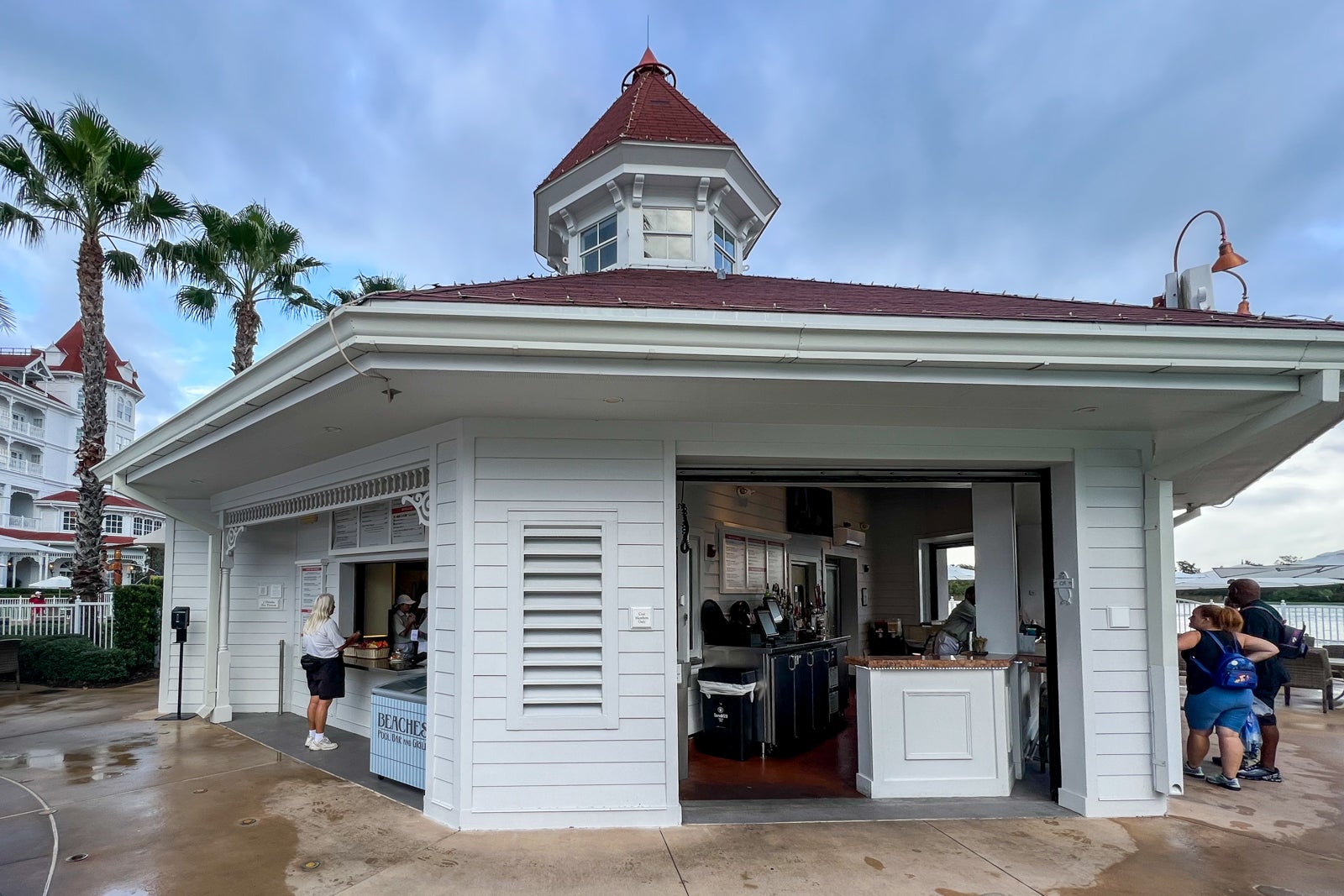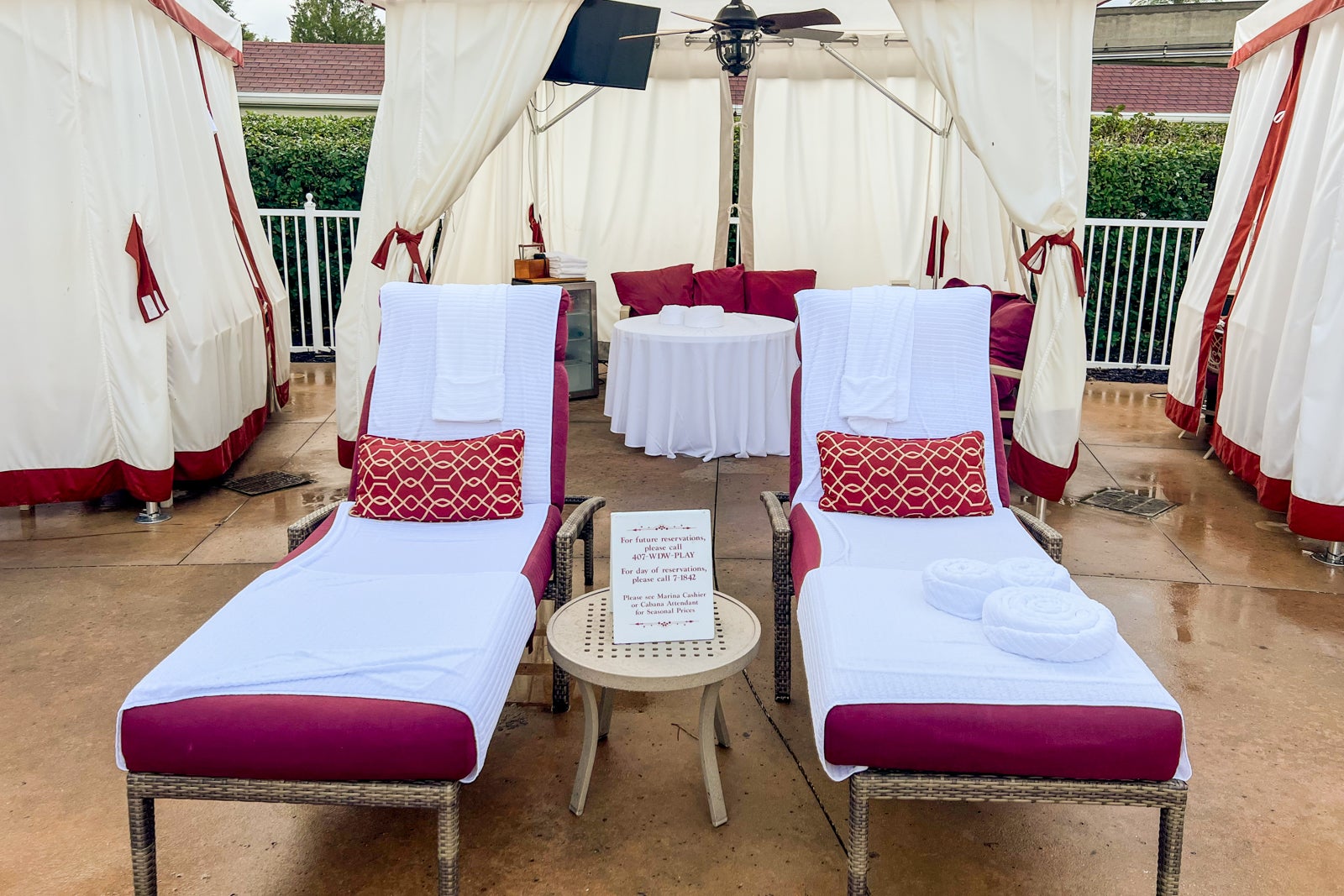 Additionally, there's the Courtyard Pool, a large option behind the main building. It doesn't have a waterslide or activities going on, creating a quieter atmosphere than what you'll find at the Beach Pool.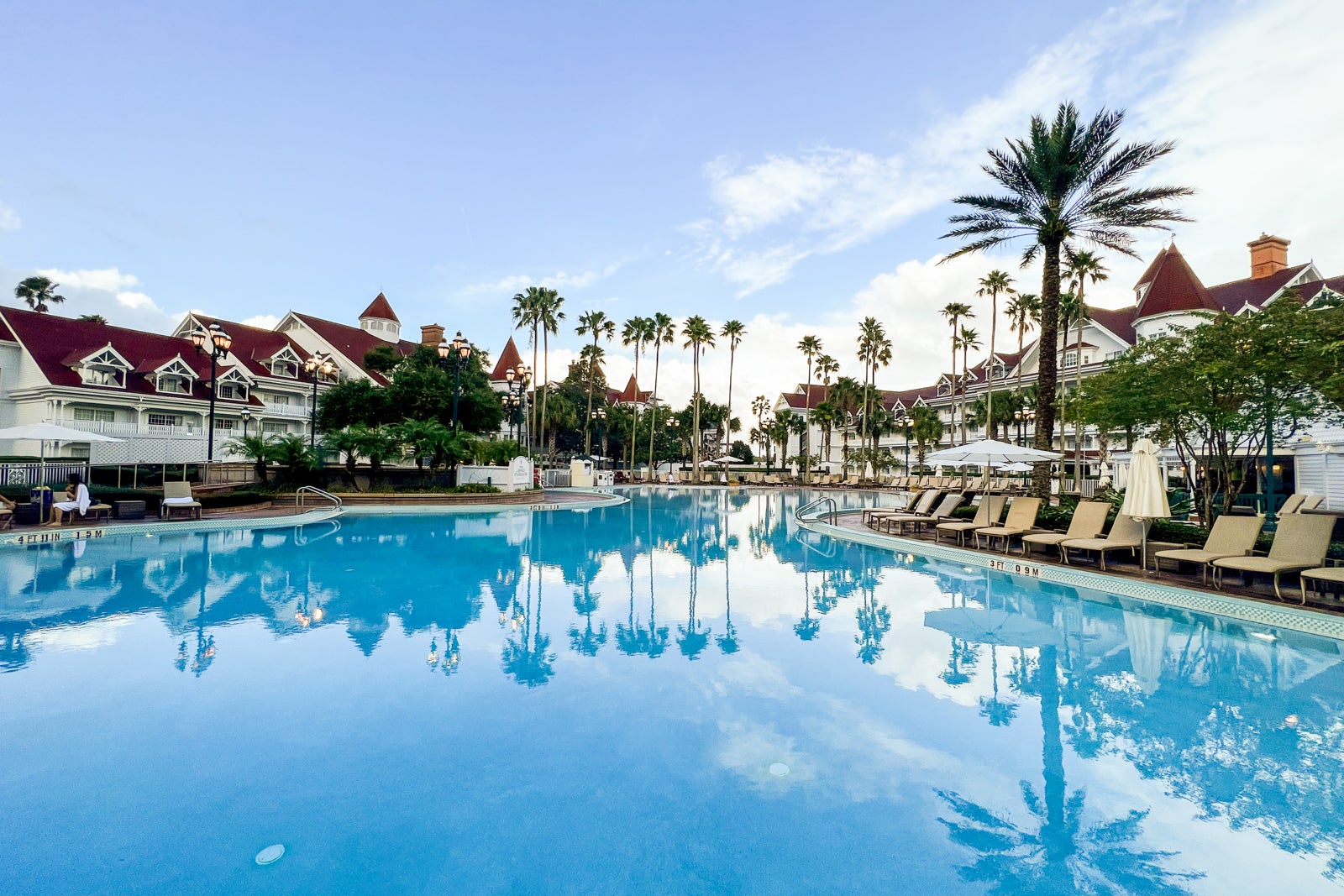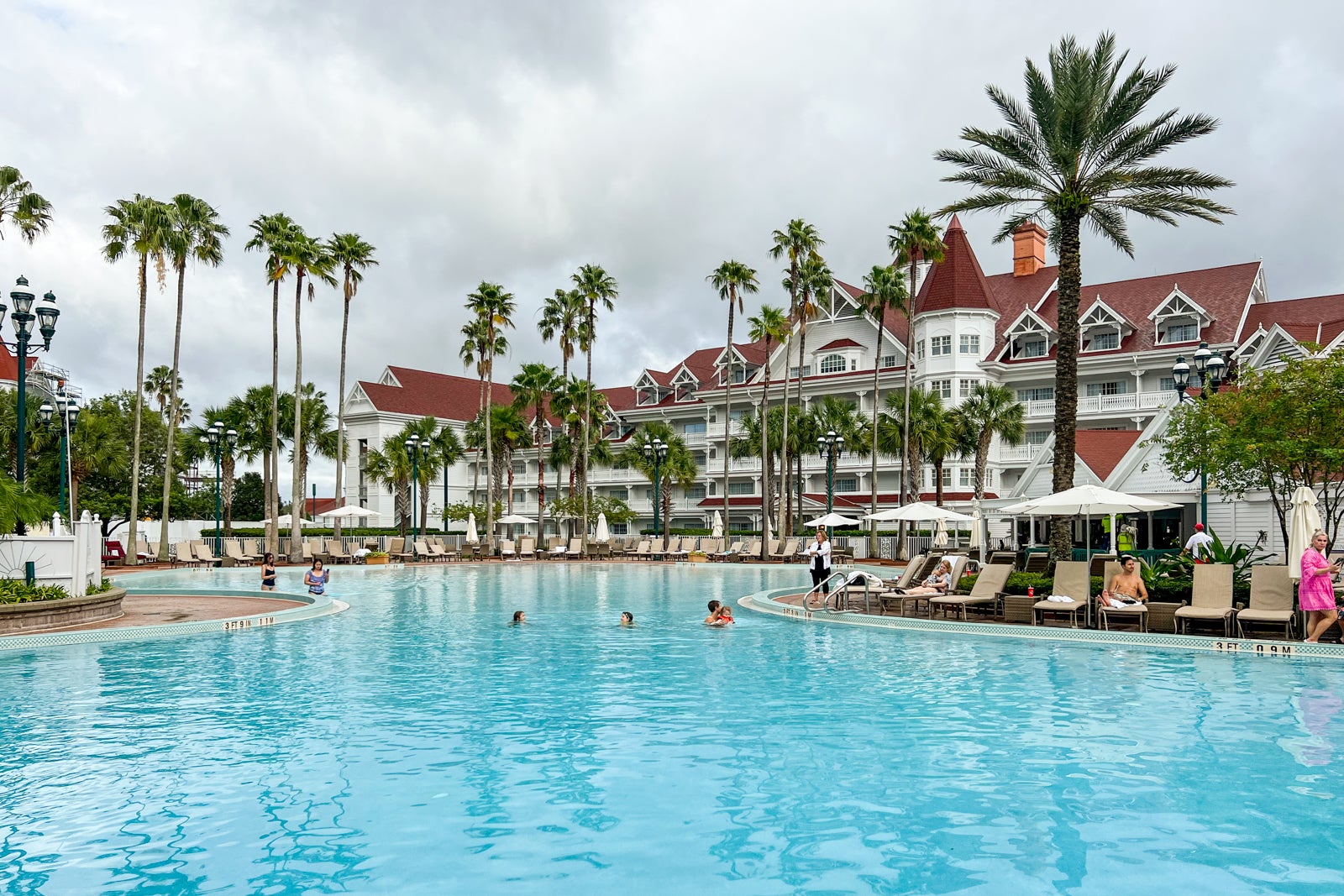 Little kids can also check out the Mad Hatter-themed play area, which has a small waterslide, water sprays and a big water dump bucket that looks like a hat, by the main pool.
Related: Cool pools and sangria school: 12 things non-Disney people can do at Disney World
Rooms are big … and expensive
Measuring around 440 square feet, standard rooms at the Grand Floridian are the largest standard hotel rooms available at Walt Disney World. However, this extra space comes at a cost, as the rooms are consistently among the most expensive options found at Disney.
Outside of a sale (or booking via rented DVC points), it's quite common to find standard outer building rooms at the Grand Floridian hovering between $600 and $700 per night. For an upgraded theme park view, expect to pay anywhere from $800 to $1,000 per night. If you'd rather have club access, prepare for sticker shock, as club-level rooms in the main building are often more than $1,000 per night.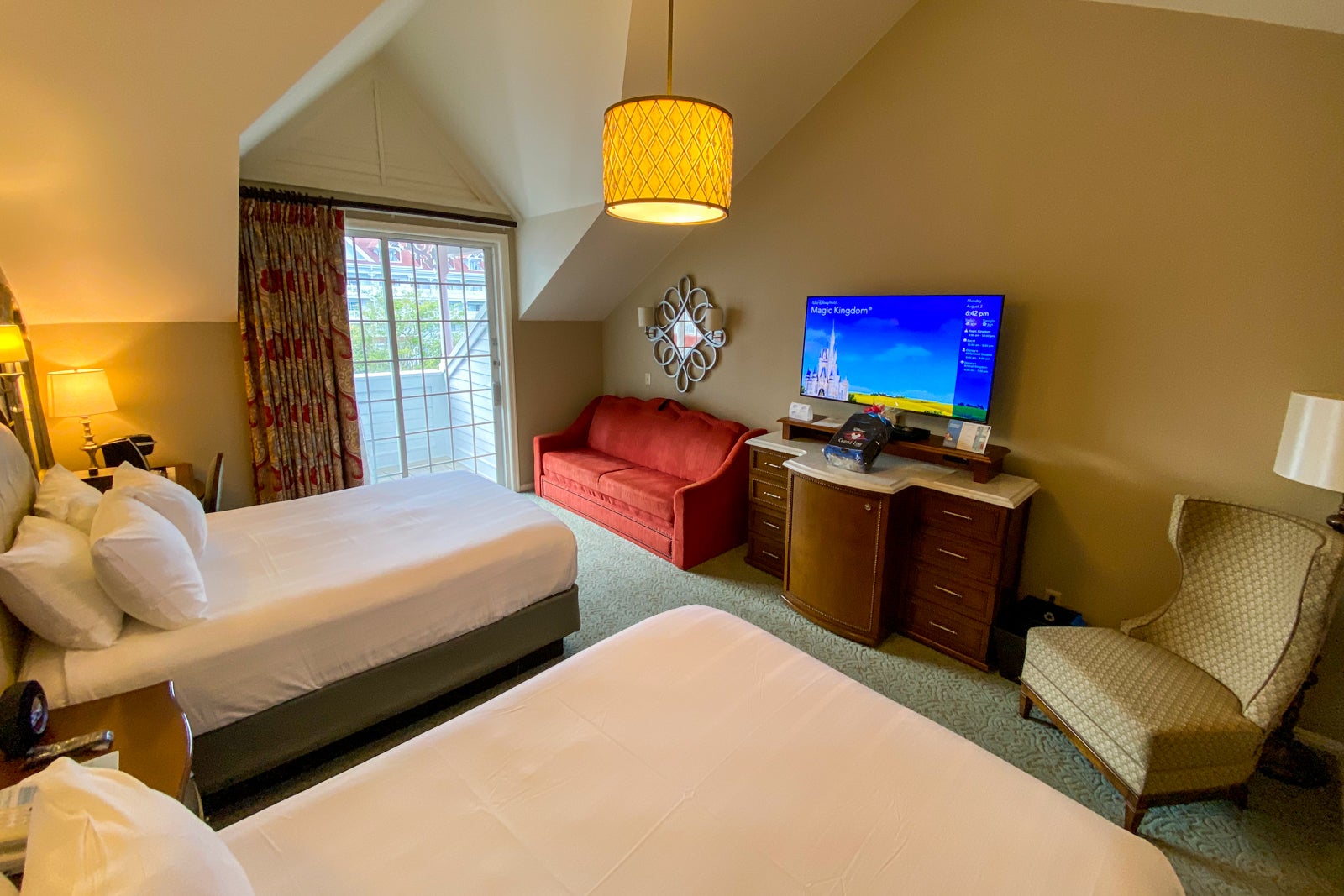 Related: What it's really like doing Disney World 3 different ways: Budget, moderate and blow-out luxury
You'll find several high-end restaurants and amenities
Those who pay the big wallet rates to stay at the Grand Floridian have easy access to some of the most upscale restaurants and amenities at Disney World.
Here, you can dine at one of Disney's most exclusive dining venues: Victoria & Albert's. The AAA Five Diamond Award-winning restaurant serves gourmet fare via multiple courses dished out for hours in an elegant space that perfectly matches the Victorian-era design of the property.
Eating at Victoria & Albert's is an experience well worth having — if your budget permits it and you're able to snag a coveted reservation. Just be sure to dress appropriately (dinner jackets are required) and leave the little ones behind, as kids 9 and younger are not permitted.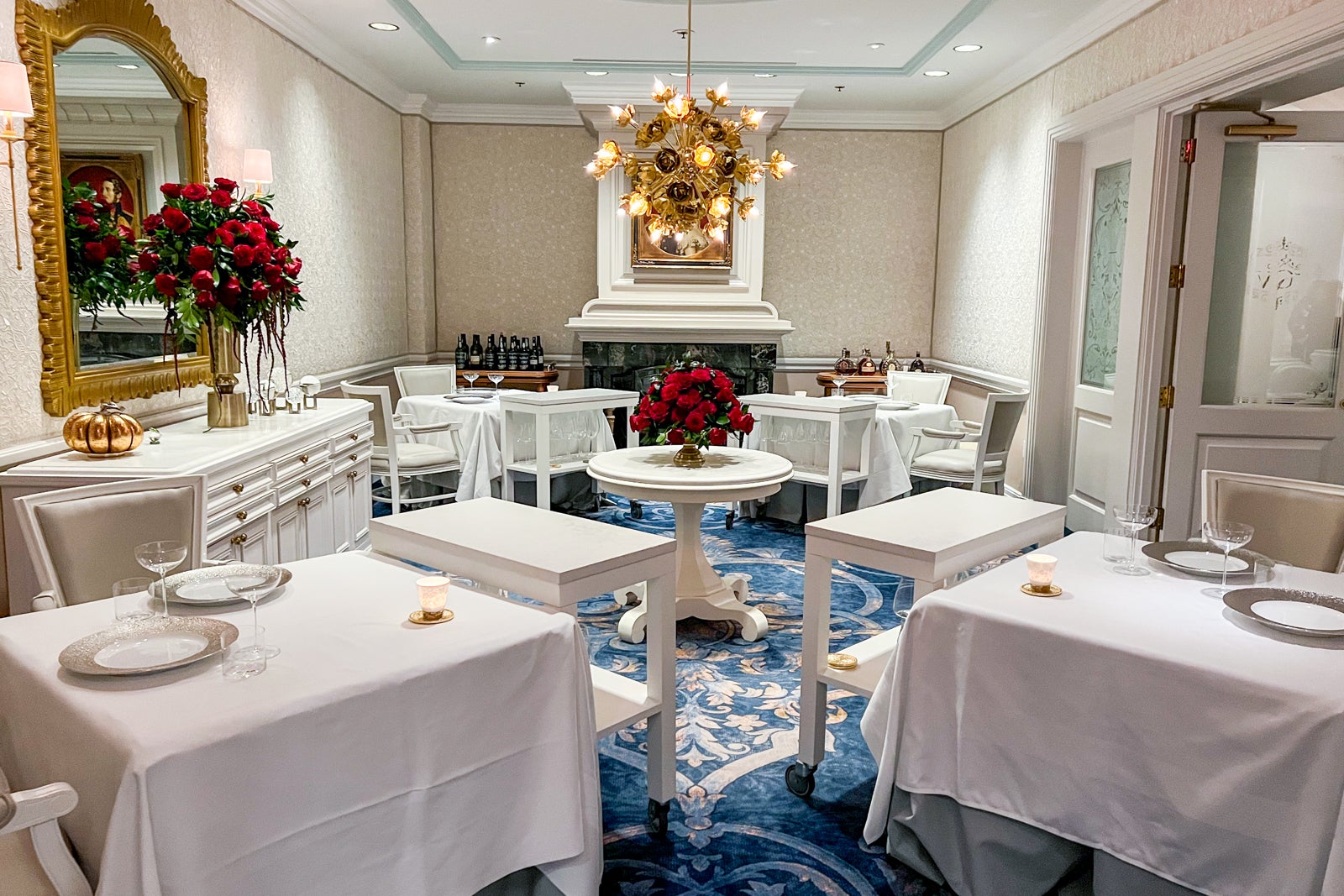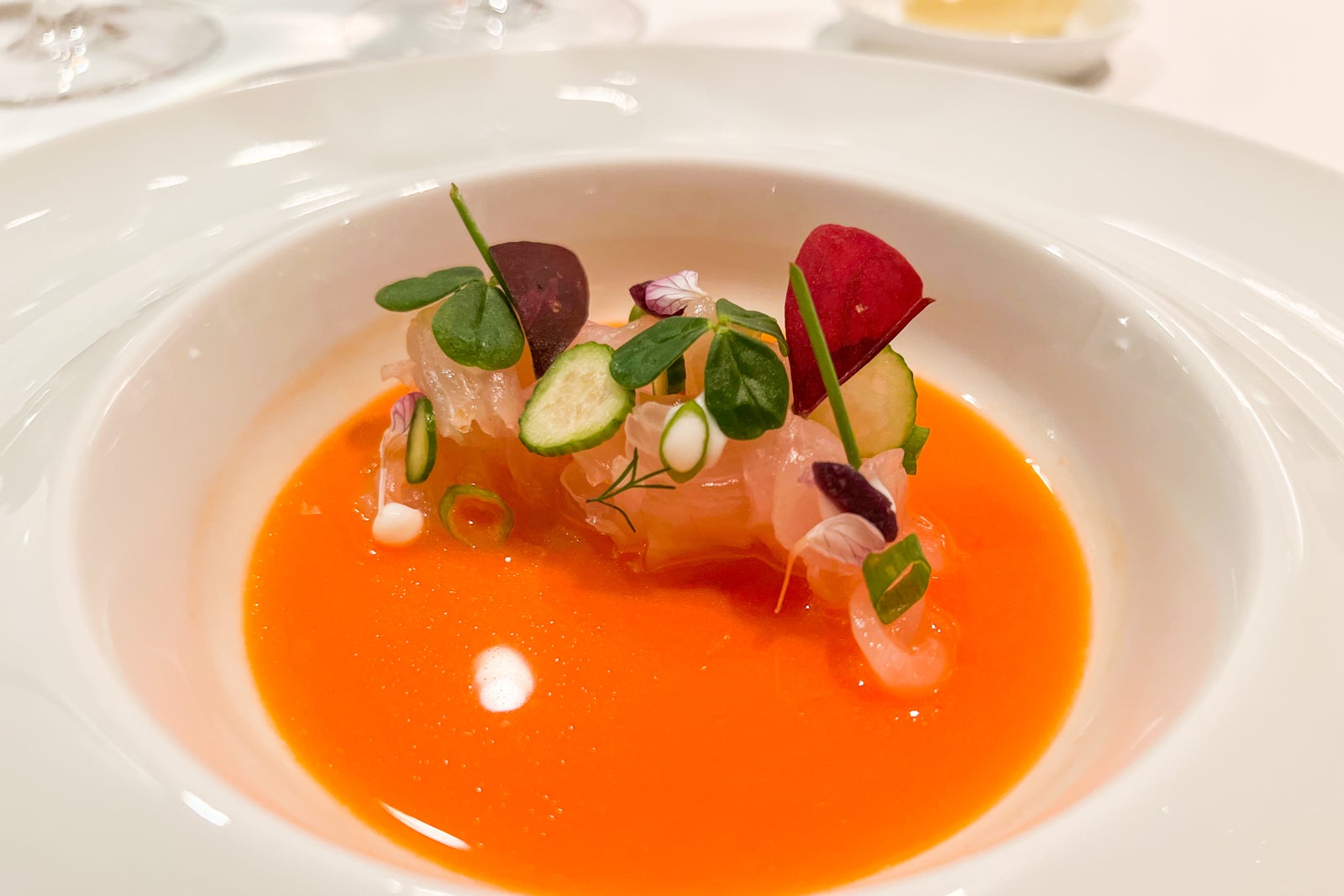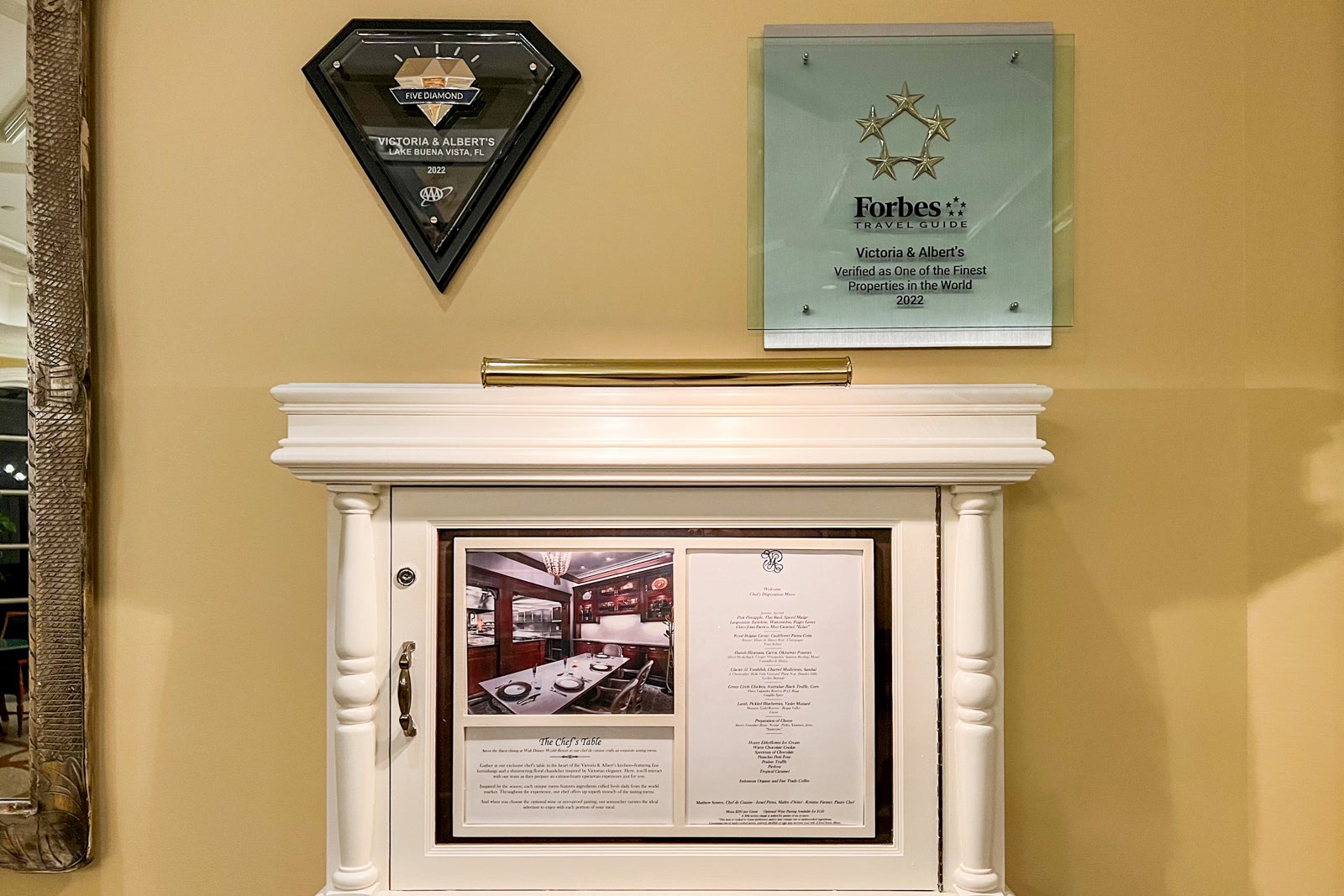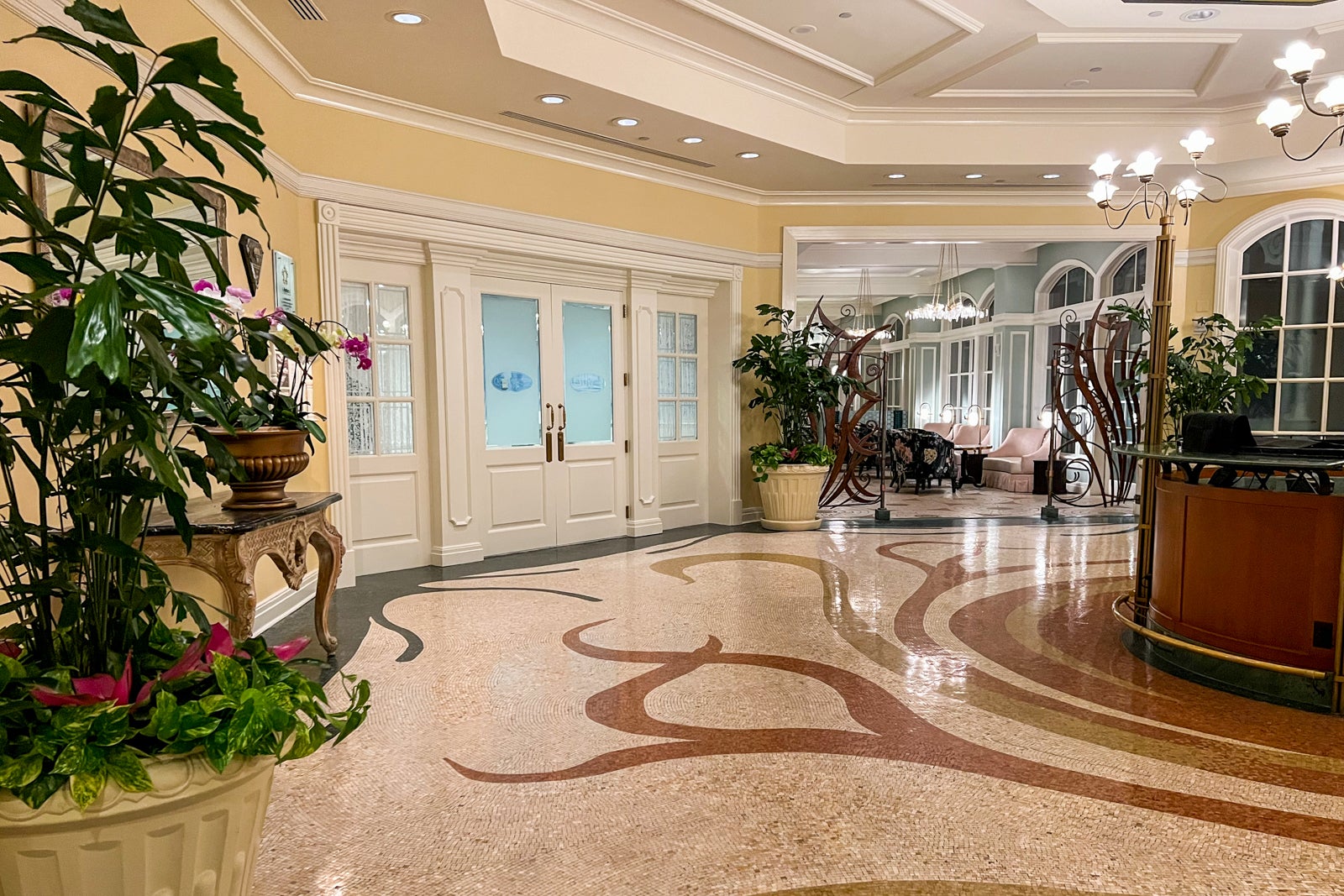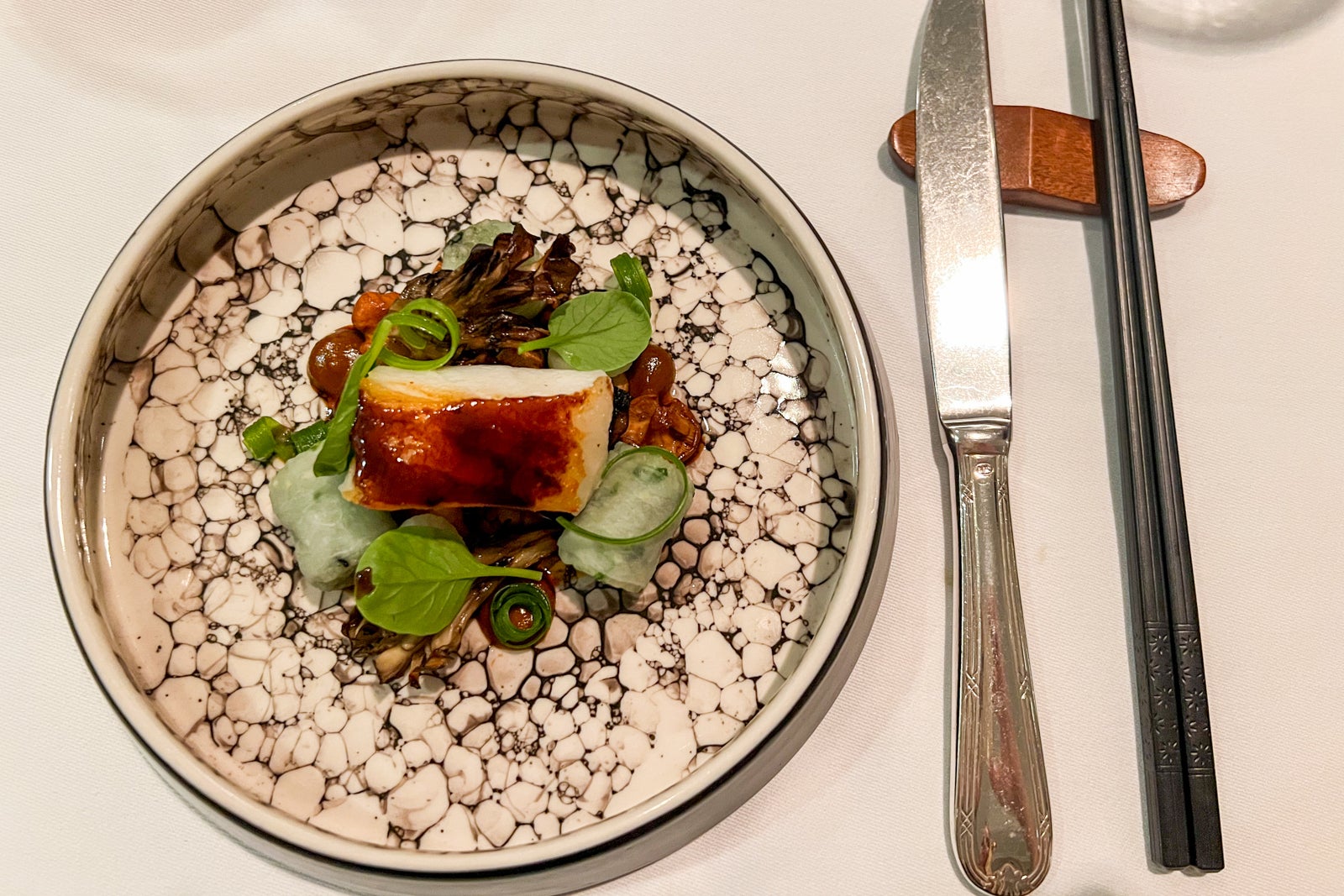 Other must-dos for those visiting with some extra cash include enjoying a treatment at The Grand Floridian Spa and sipping a cocktail or two at Enchanted Rose, a "Beauty and the Beast"-inspired evening lounge located in the main building.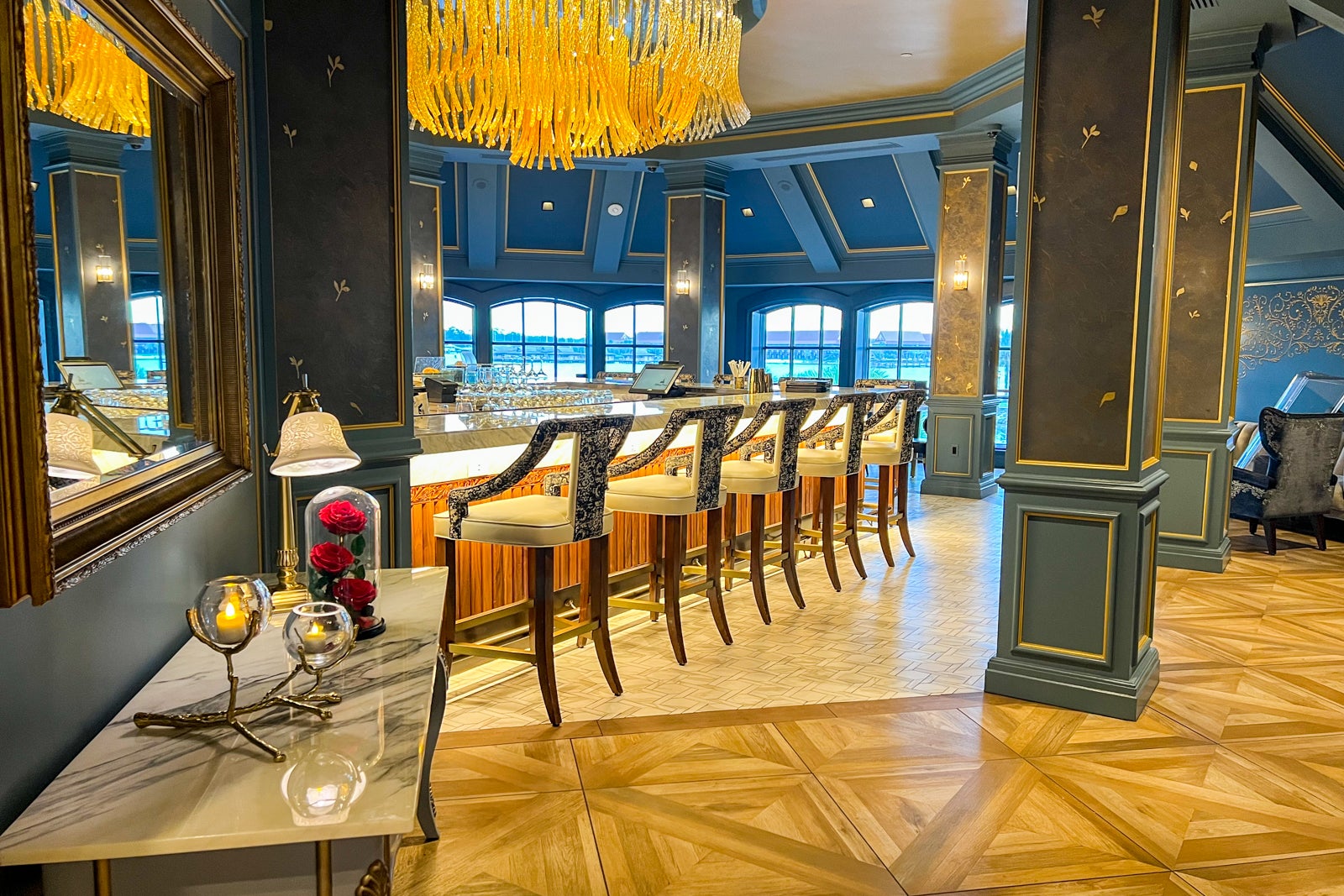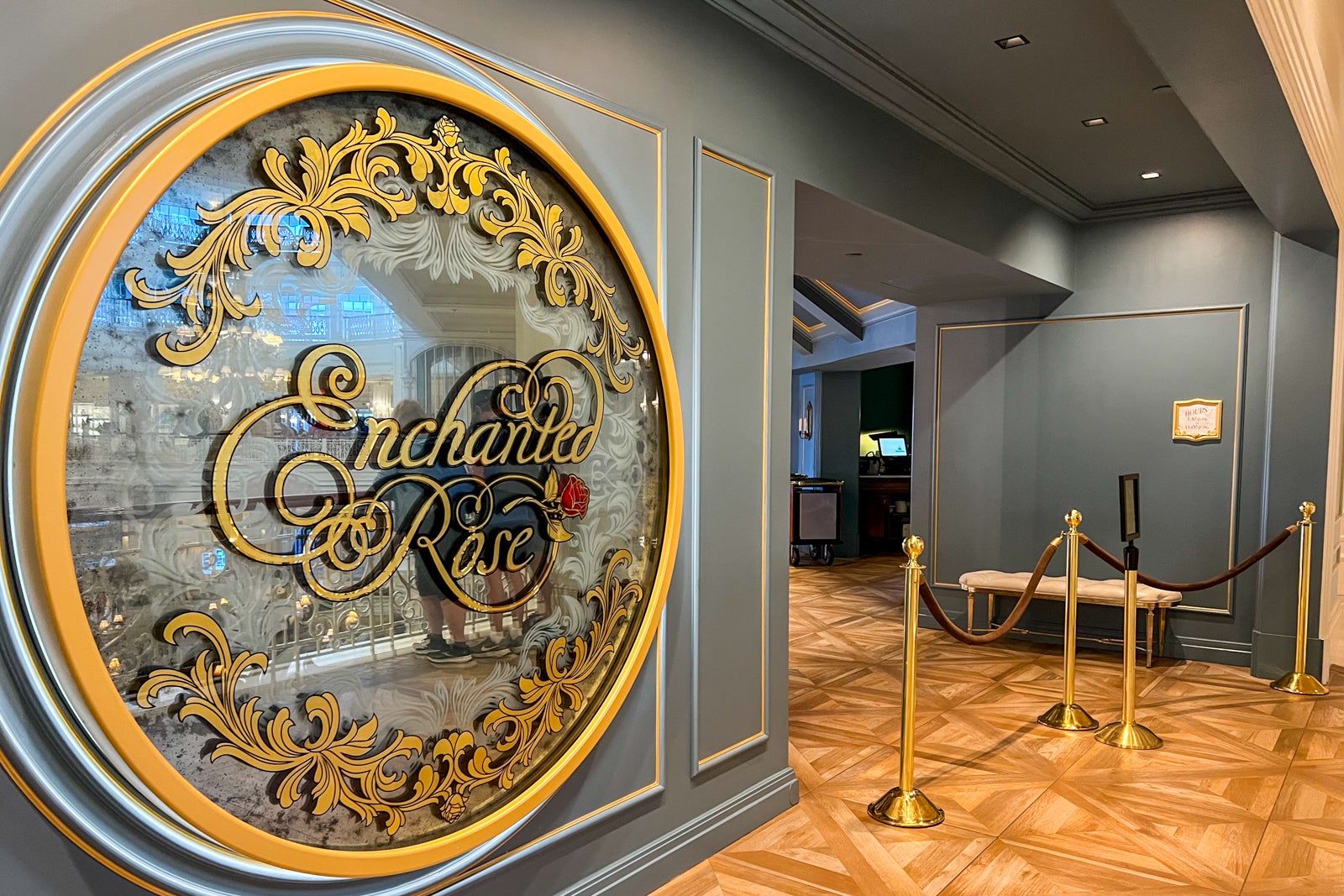 Related: The best restaurants at Disney World
Renovations are underway
The old-world look of the Grand Floridian was an intentional design choice for the Victorian-era-inspired property, but after years of welcoming guests, it was starting to show some wear and tear. As a result, the resort is now undergoing a bit of a renovation.
While the rooms were last refreshed in 2015, which doesn't sound all that long ago, they lack the more contemporary look of other on-property resorts. So, the resort is working on updating its interior to make the accommodations more eye-catching and equip them with modern-day conveniences.
Of the property's structures, the Big Pine Key building was the first to be completely renovated. It reopened in the summer of 2022 as a Disney Vacation Club outpost with studio rooms that are absolutely beautiful.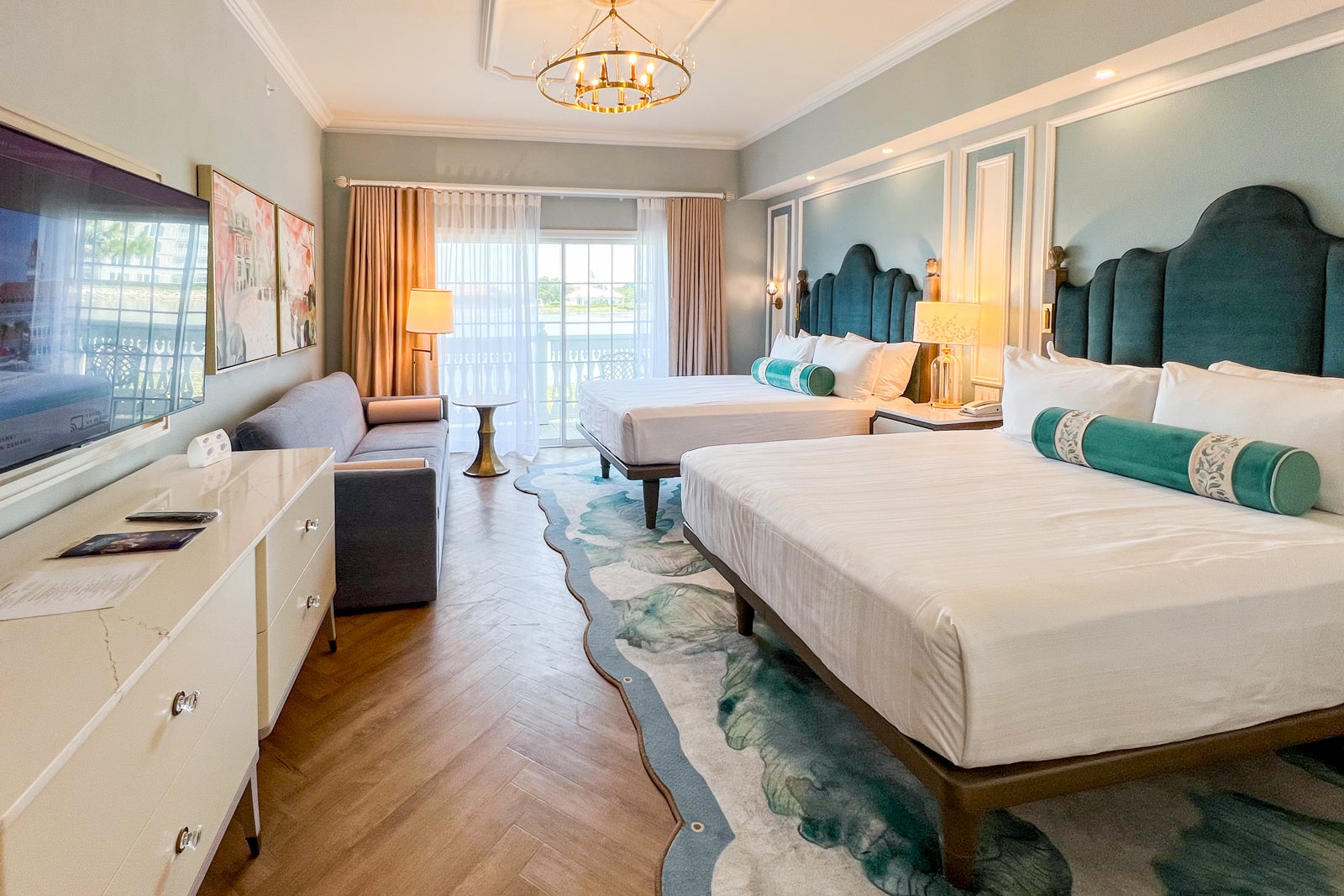 Each of these rooms sleeps up to five guests and is as modern and functional as it is lovely. Decor details include the use of jewel tones and garden-inspired patterns, with faint "Mary Poppins" influences sprinkled throughout.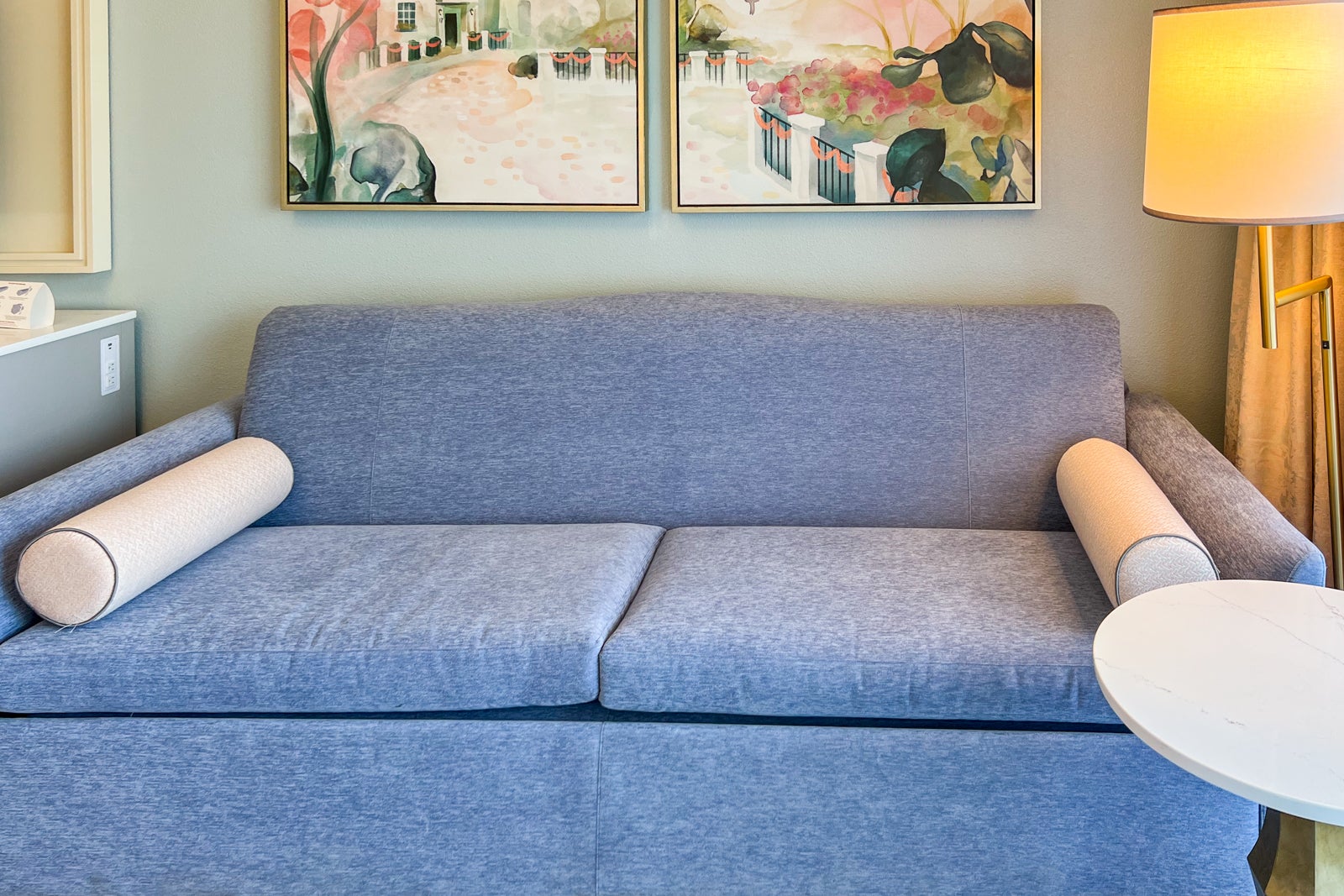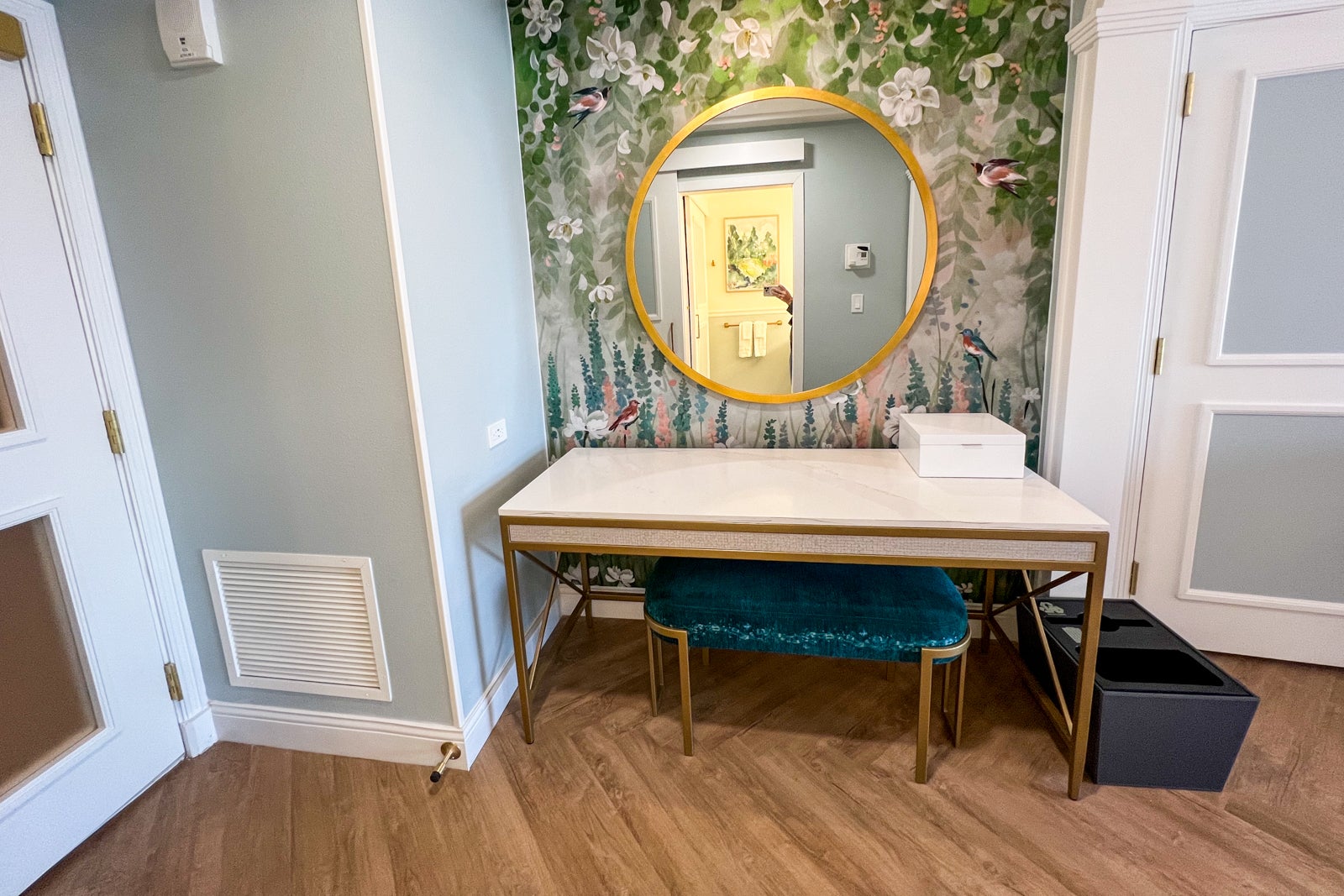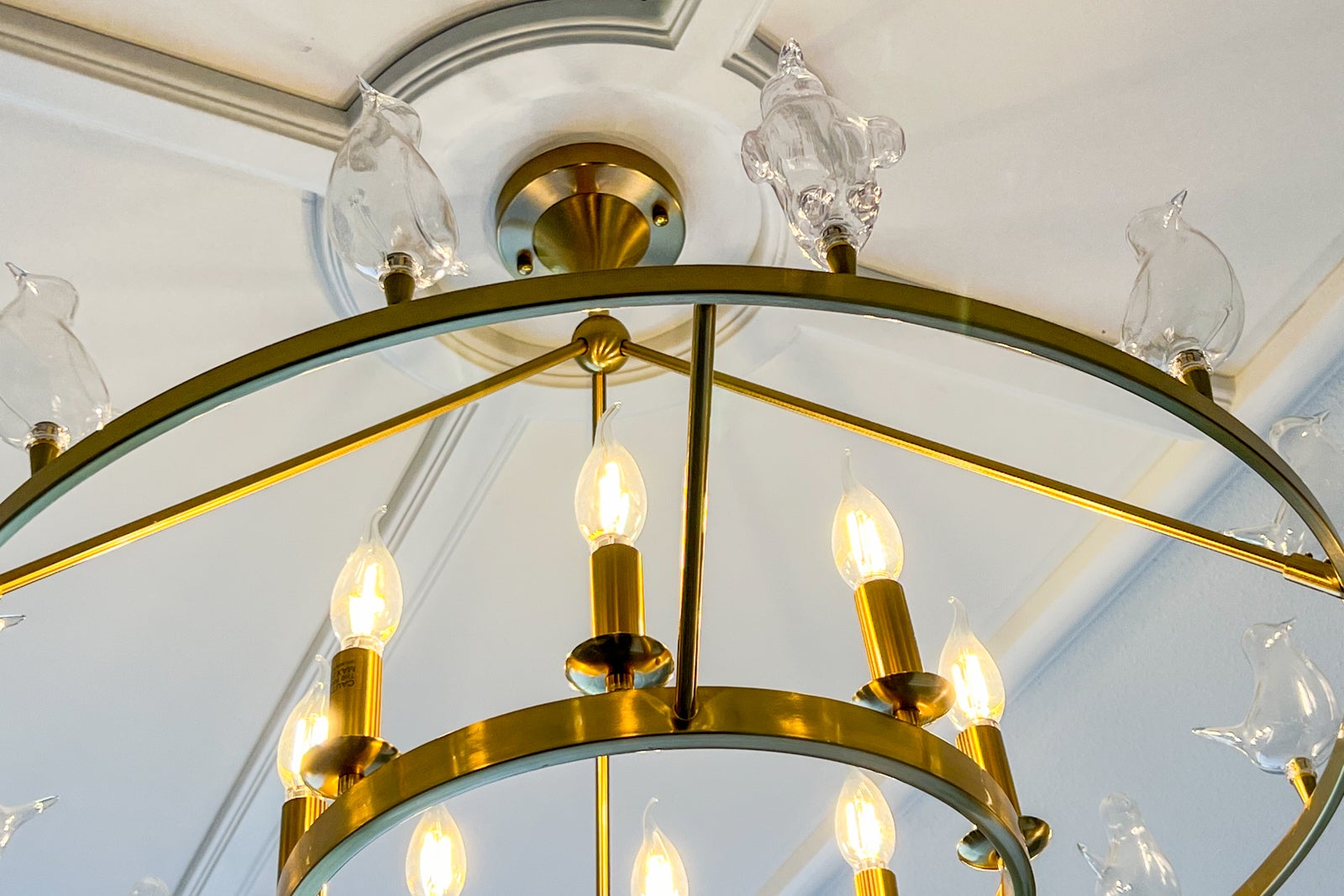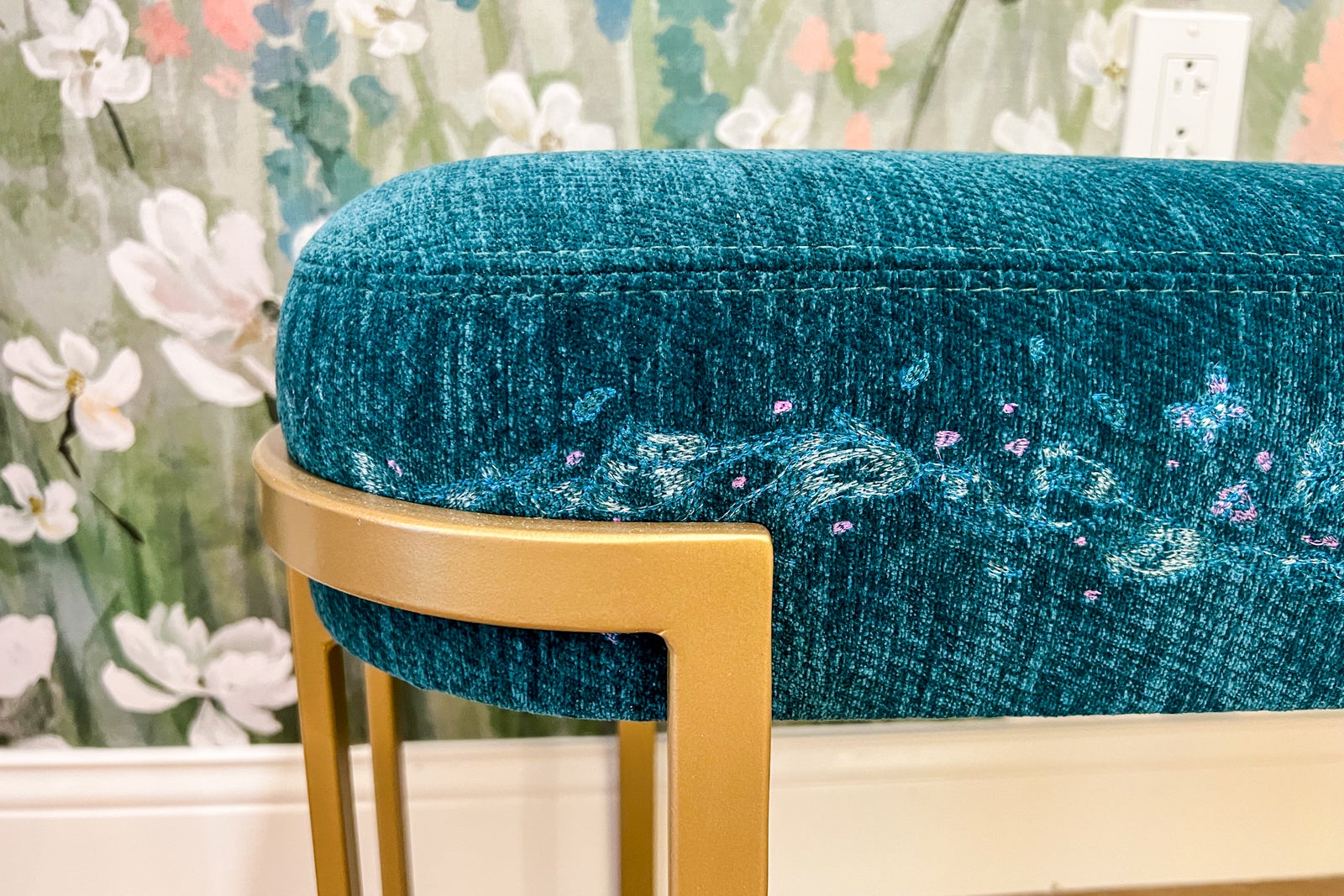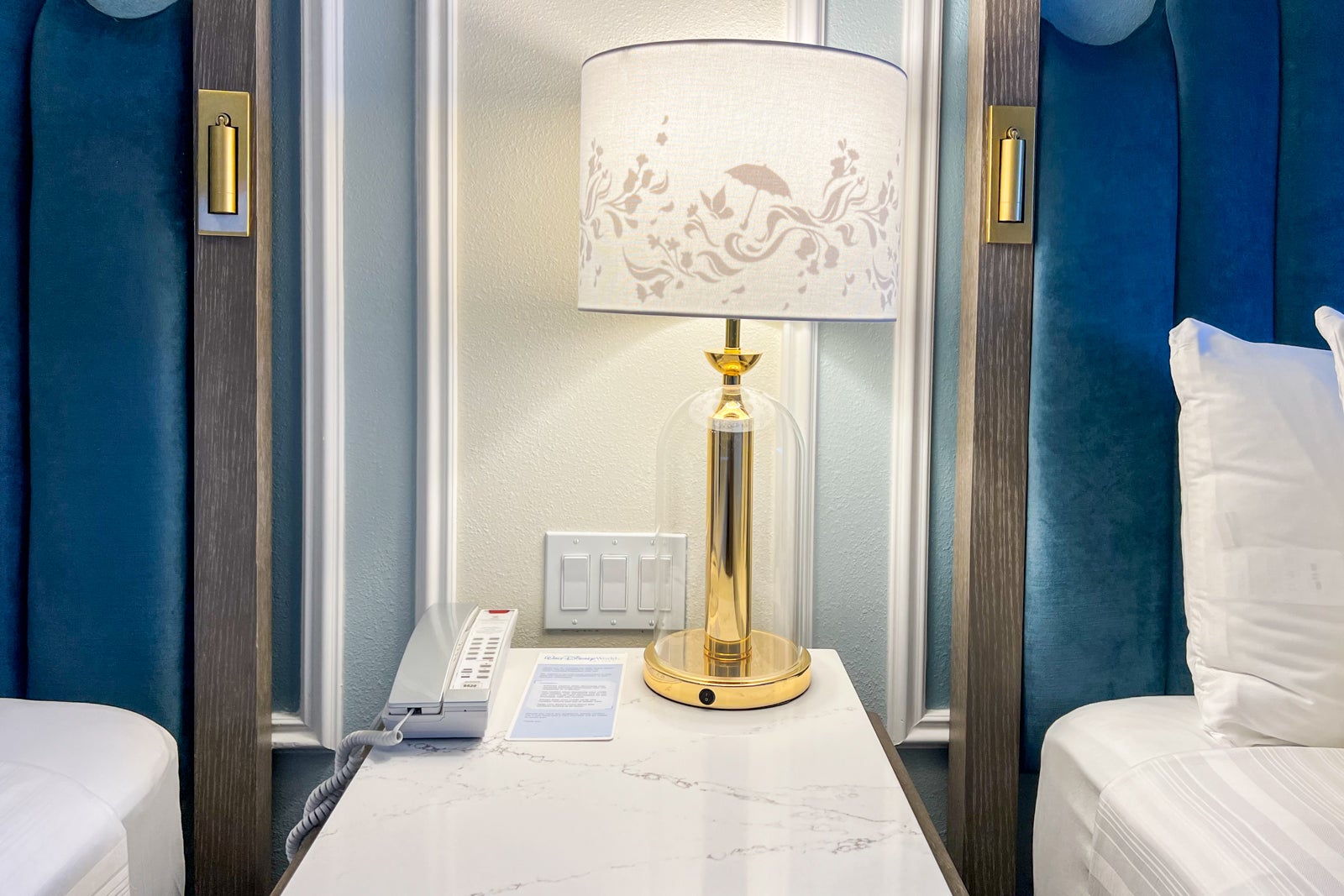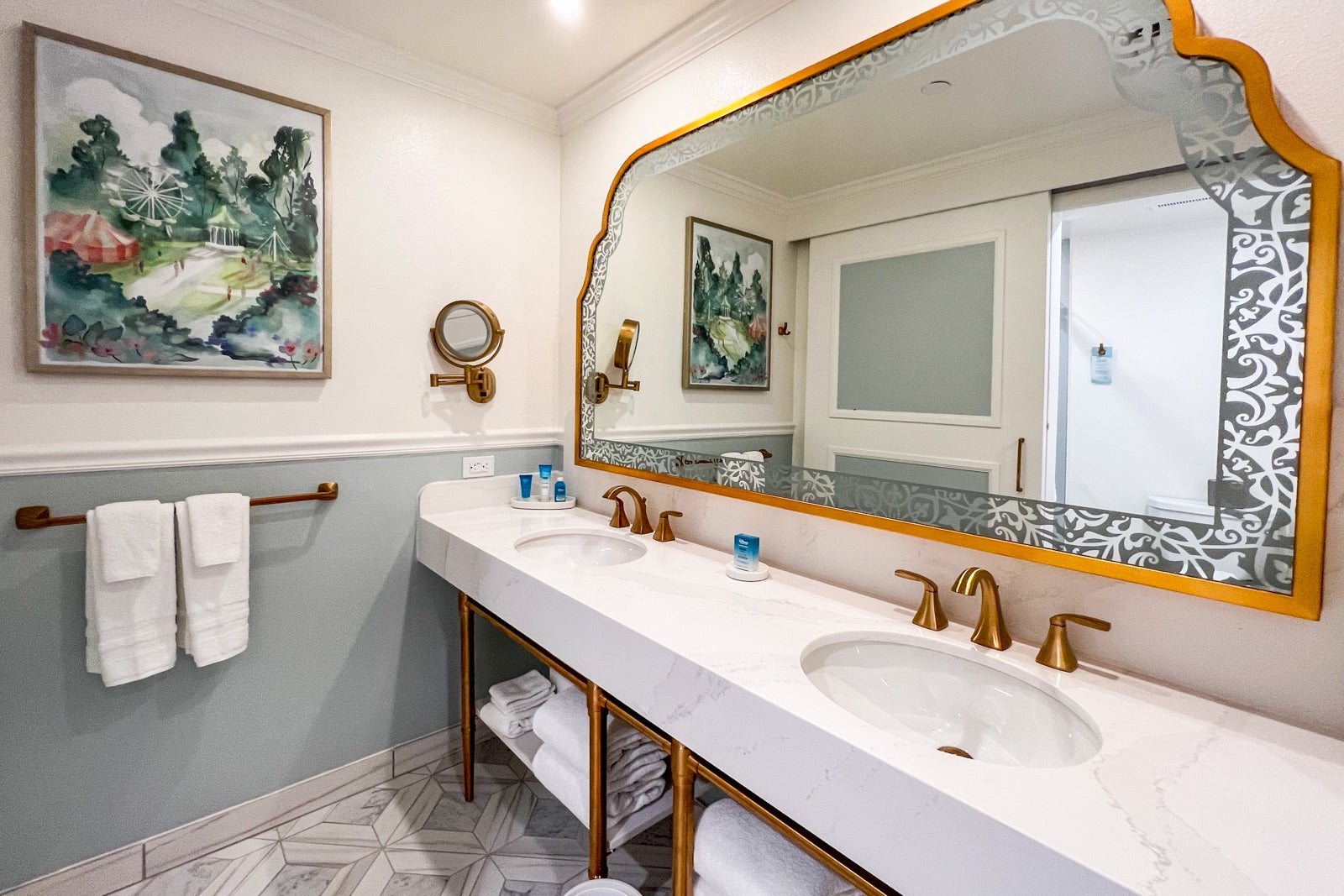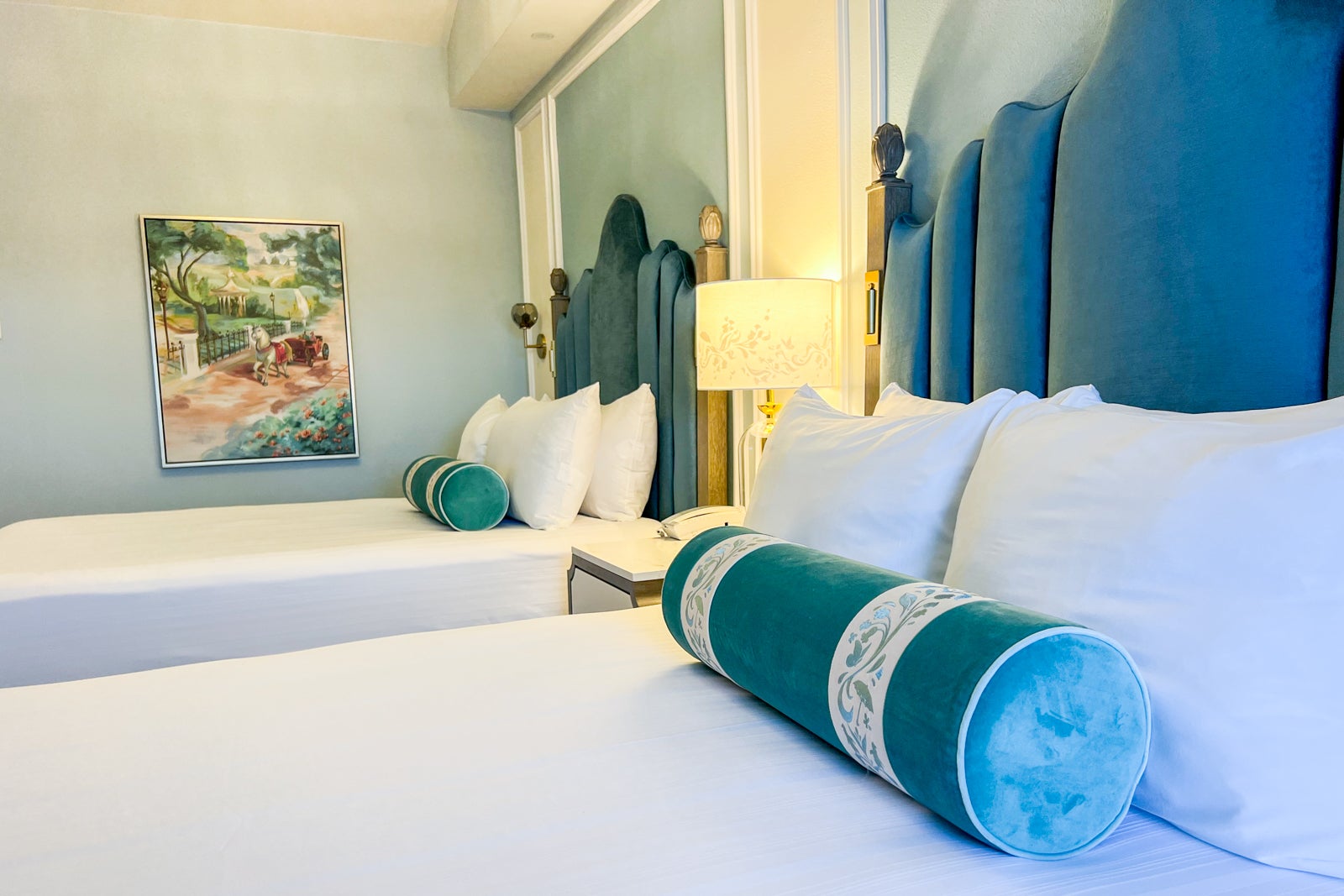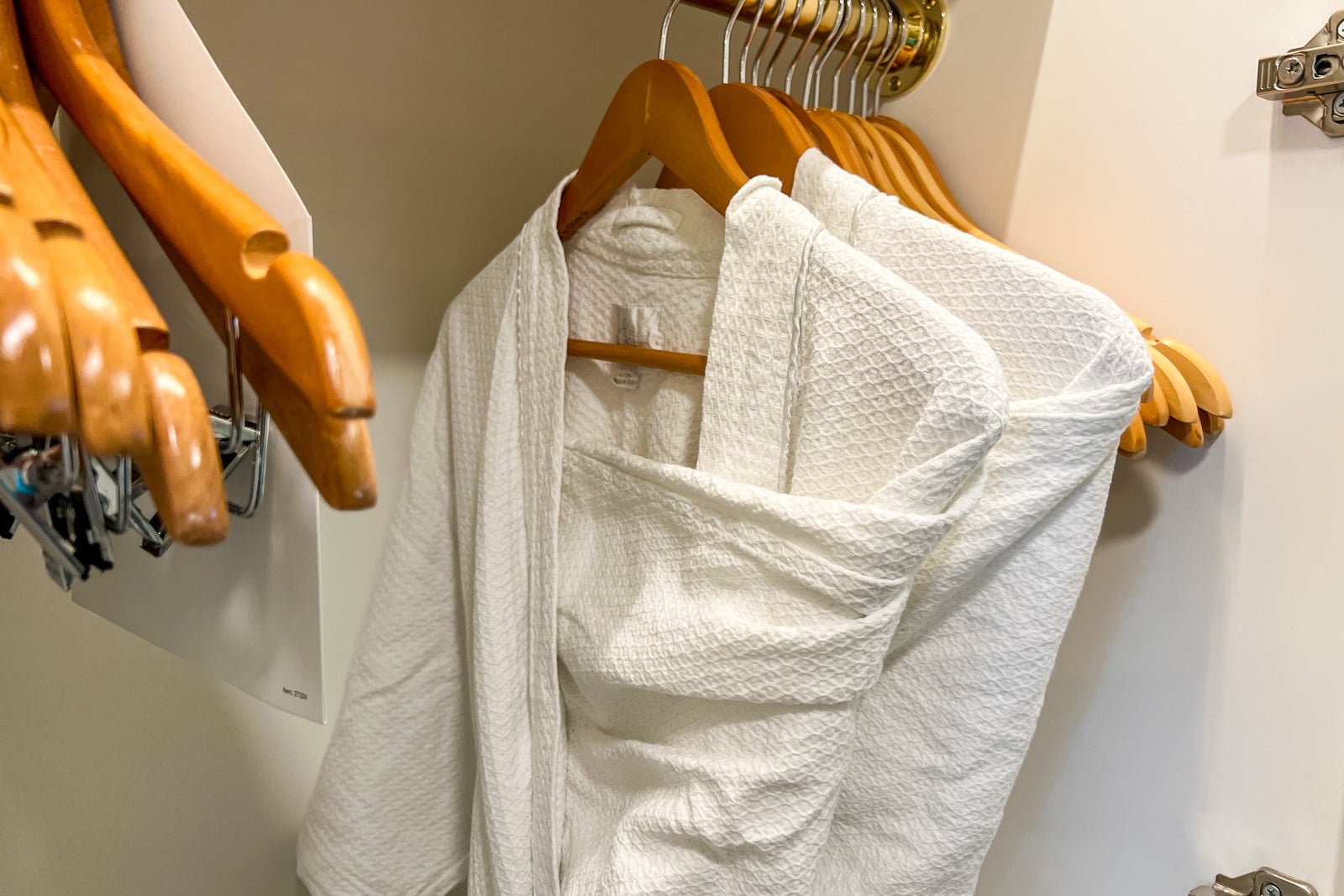 The larger DVC rooms at the Grand Floridian also benefited from a refresh recently, though those upgrades are not as dramatic as the 200 new DVC studios.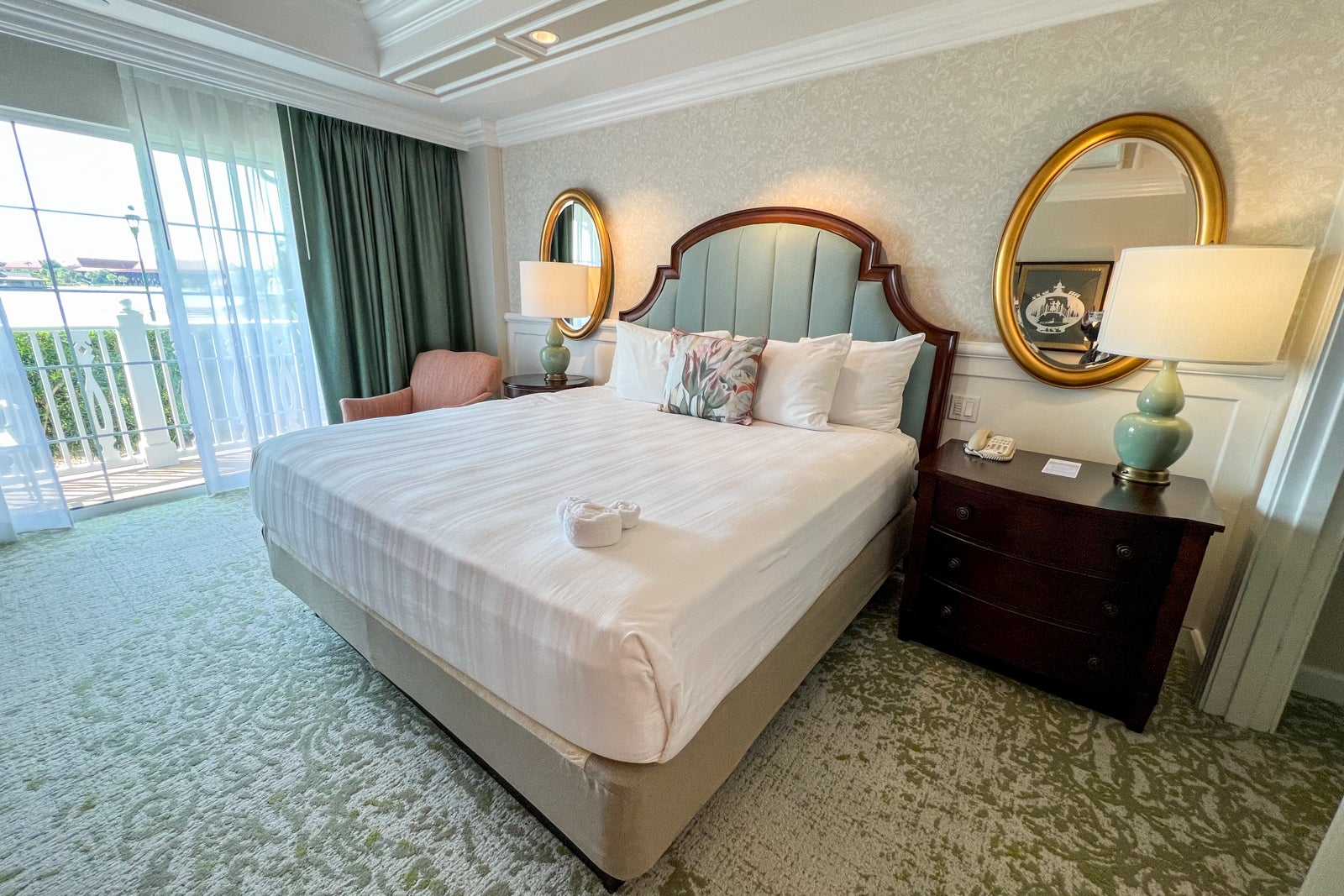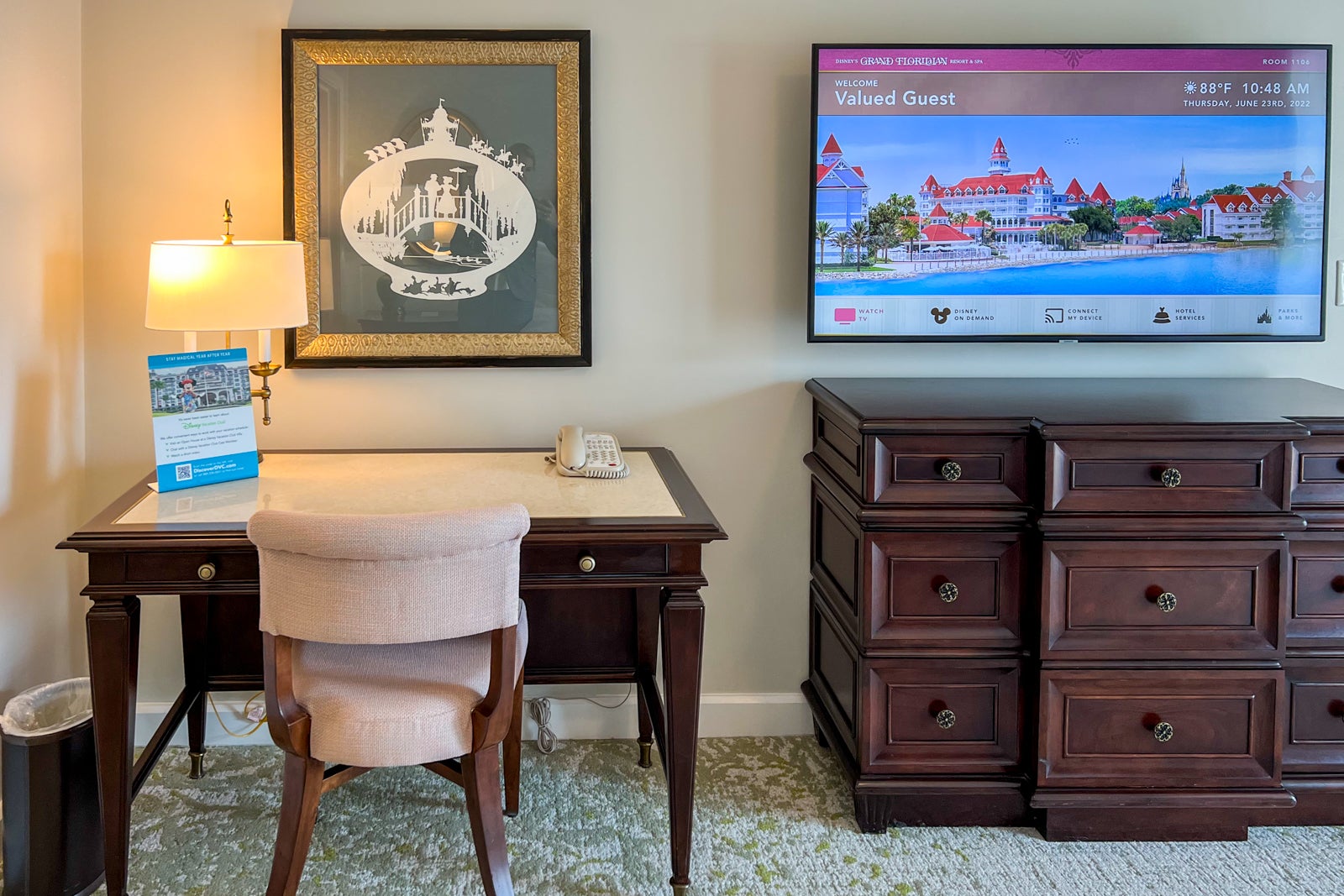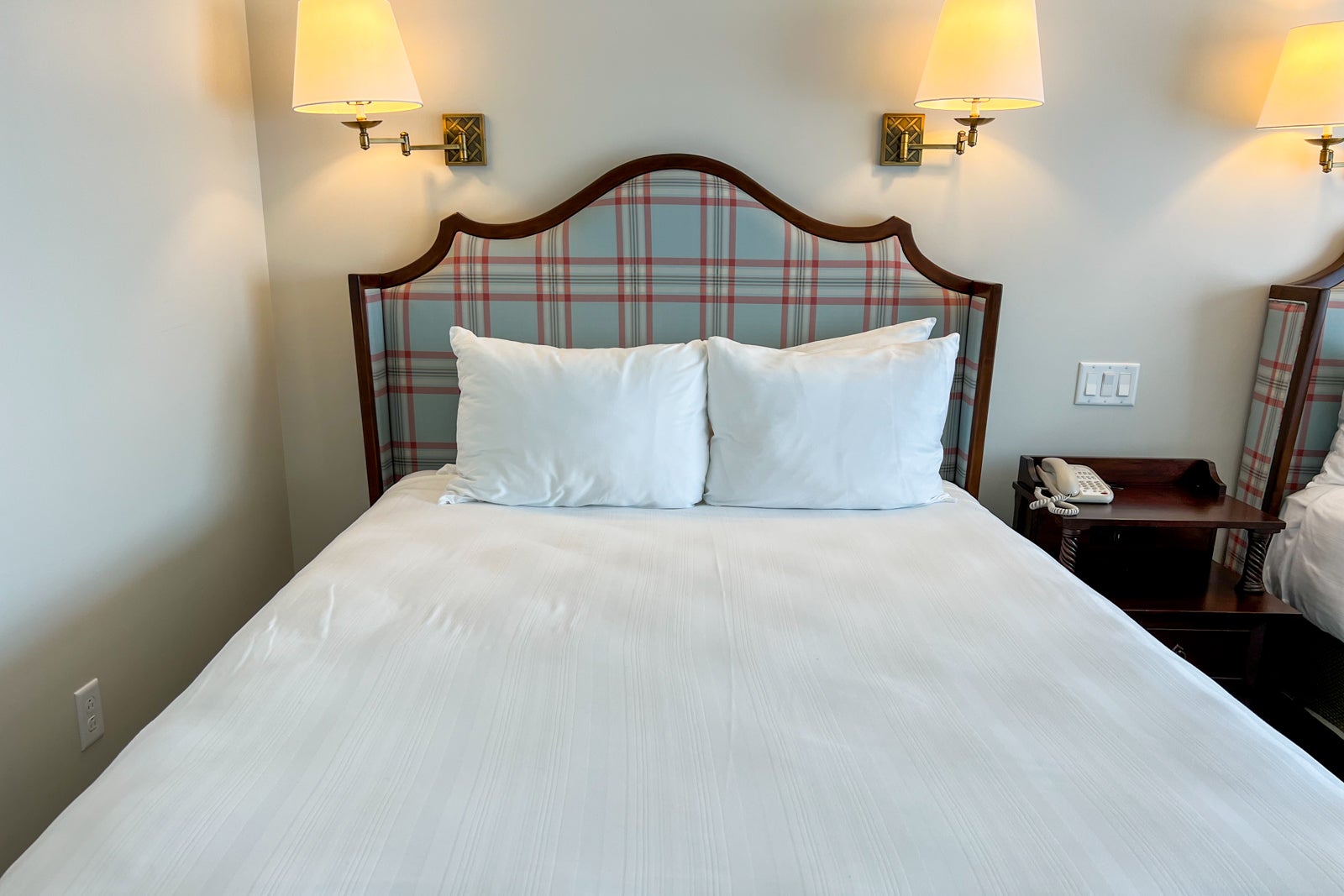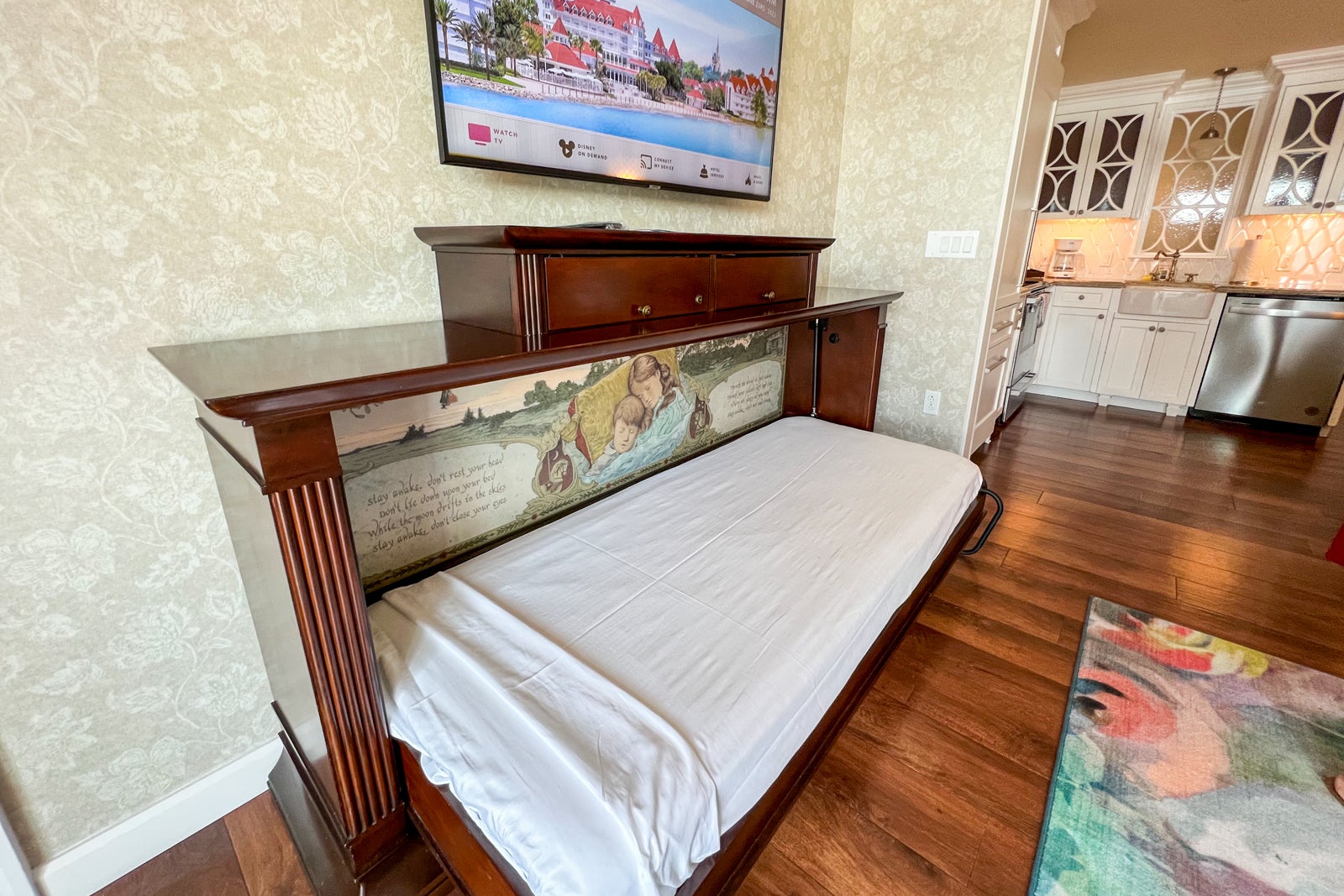 It is possible to save money … if you book the right way
Since there are Disney Vacation Club rooms at the Grand Floridian, you can potentially pay less than the retail price. This can be done by renting points from an owner — either on a 1:1 basis via an individual or through a larger company like David's Vacation Club Rentals.
Studio rooms at the Grand Floridian start at 16 points per night, and it's common for DVC points to rent for around $21 per point these days. At those rates, the new studios would start at $336 all-in, which is a bargain compared to the cash rates. Know, though, that you'll likely need to book many months in advance for good availability.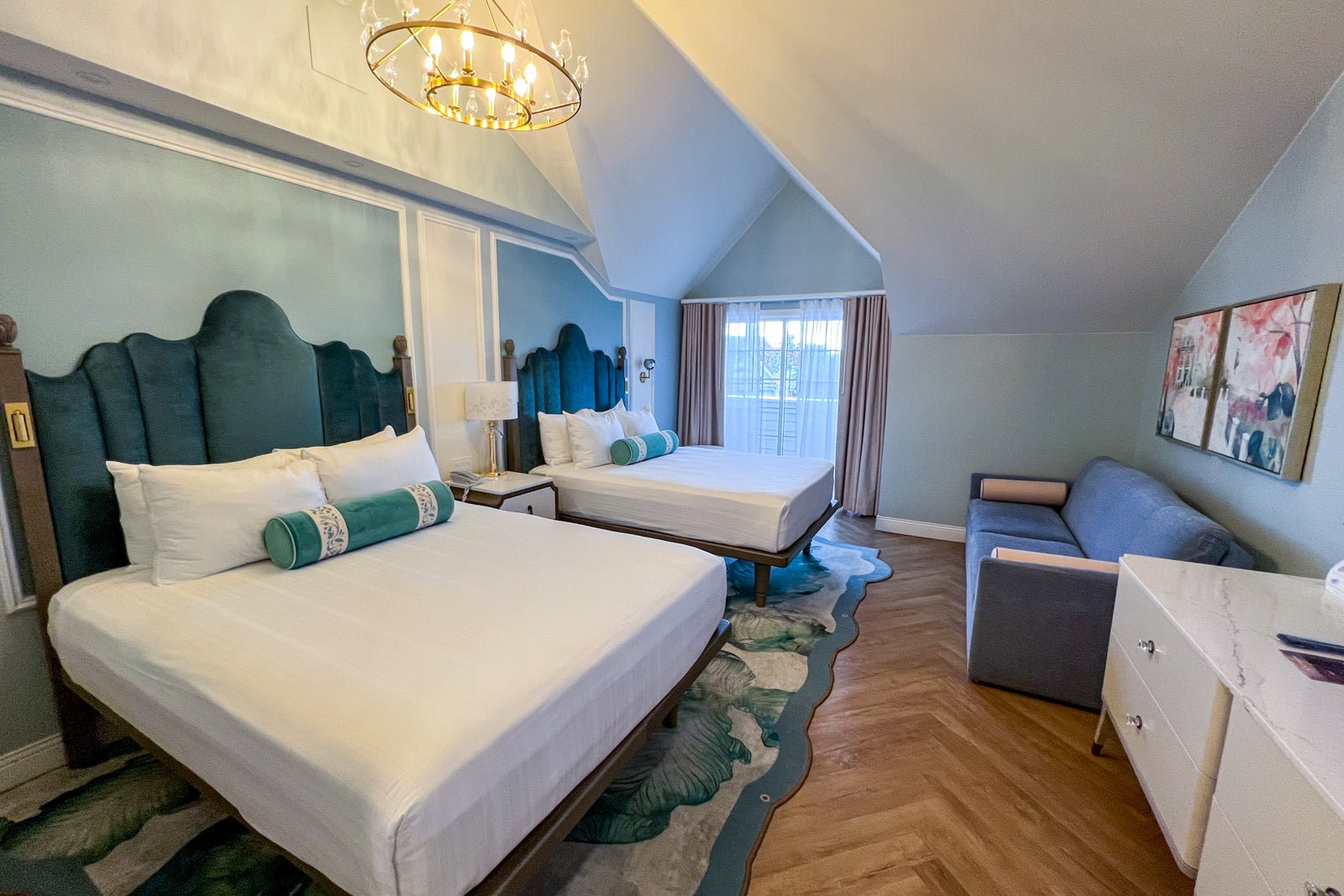 If you don't own or want to rent DVC points, don't fret: You can also stay in the new Grand Floridian resort studios by booking directly. The trick here is to make sure you are booking this exact resort studio room type and to reserve as far in advance as possible to secure lower rates. Prices generally start around $700 per night, which is usually about the same as the standard hotel rooms at this resort.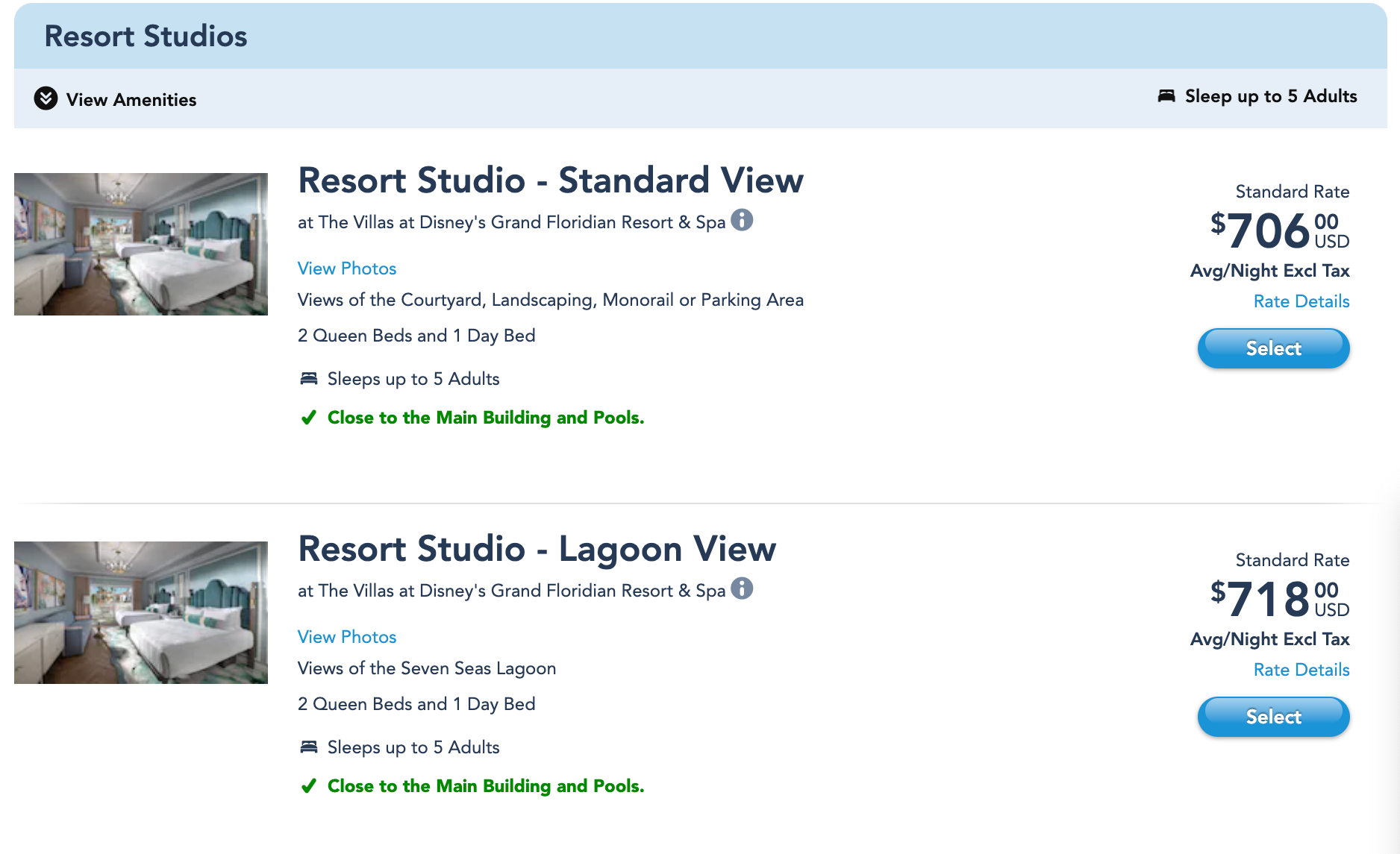 Since there are many details involved with booking a Disney vacation, consider making your reservation via a free Disney vacation planner, such as TPG's partner Mouse Counselors, if you plan on paying with cash. They will not only make sure you book the correct accommodation but can also help you save money by passing along discounts and modifying reservations should prices drop.
Related: 6 ways using an authorized Disney vacation planner will improve your trip
The property is extra magical (and popular) around the holidays
For me, the best time to stay at the Grand Floridian is, without question, in late November and December. This time of year is when the resort shines the brightest thanks to its massive tree, life-size gingerbread house, poinsettias, garland and other festive decorations.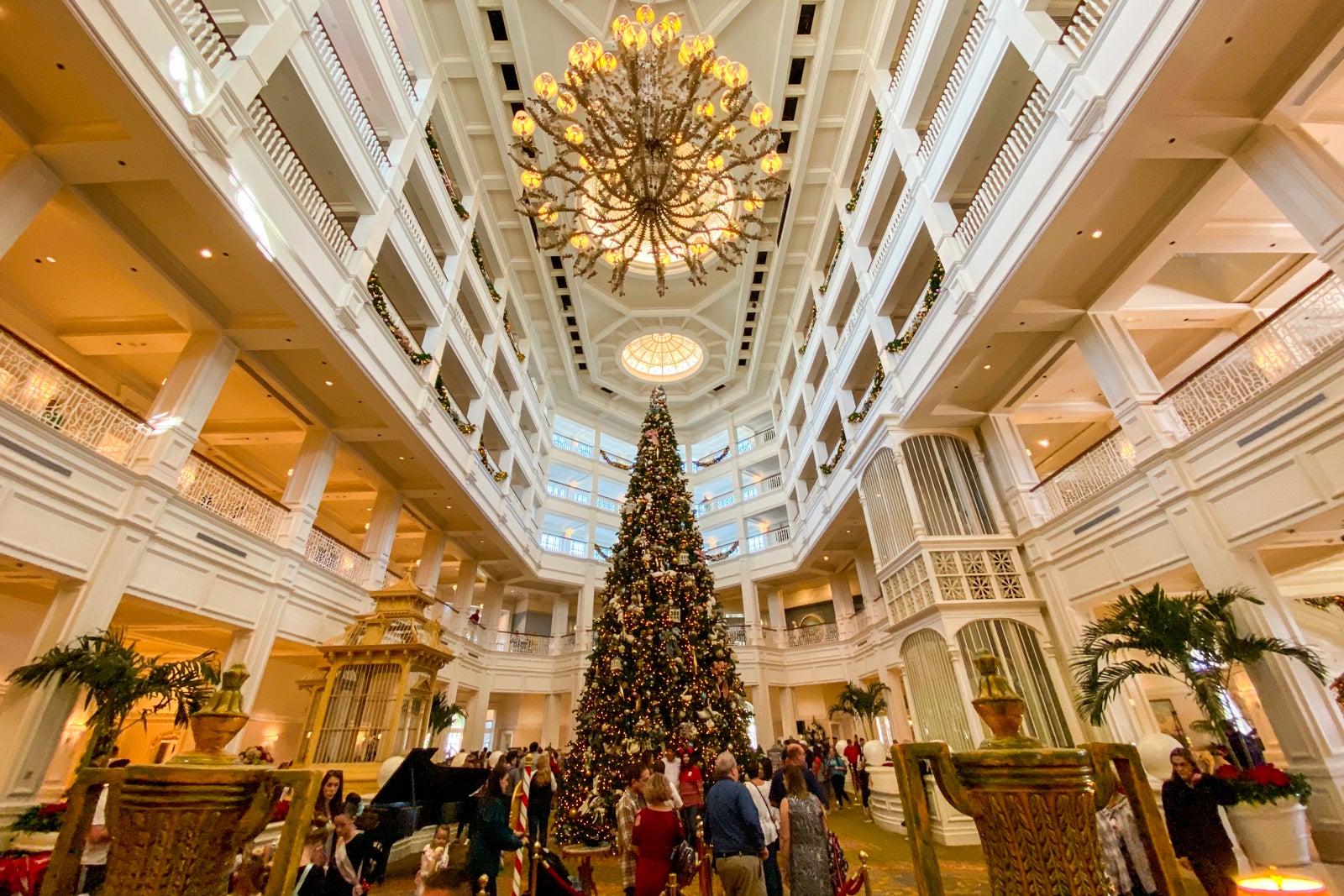 Not only can you admire the holiday view, but you can also purchase a gingerbread shingle from the life-size house to enjoy as a snack.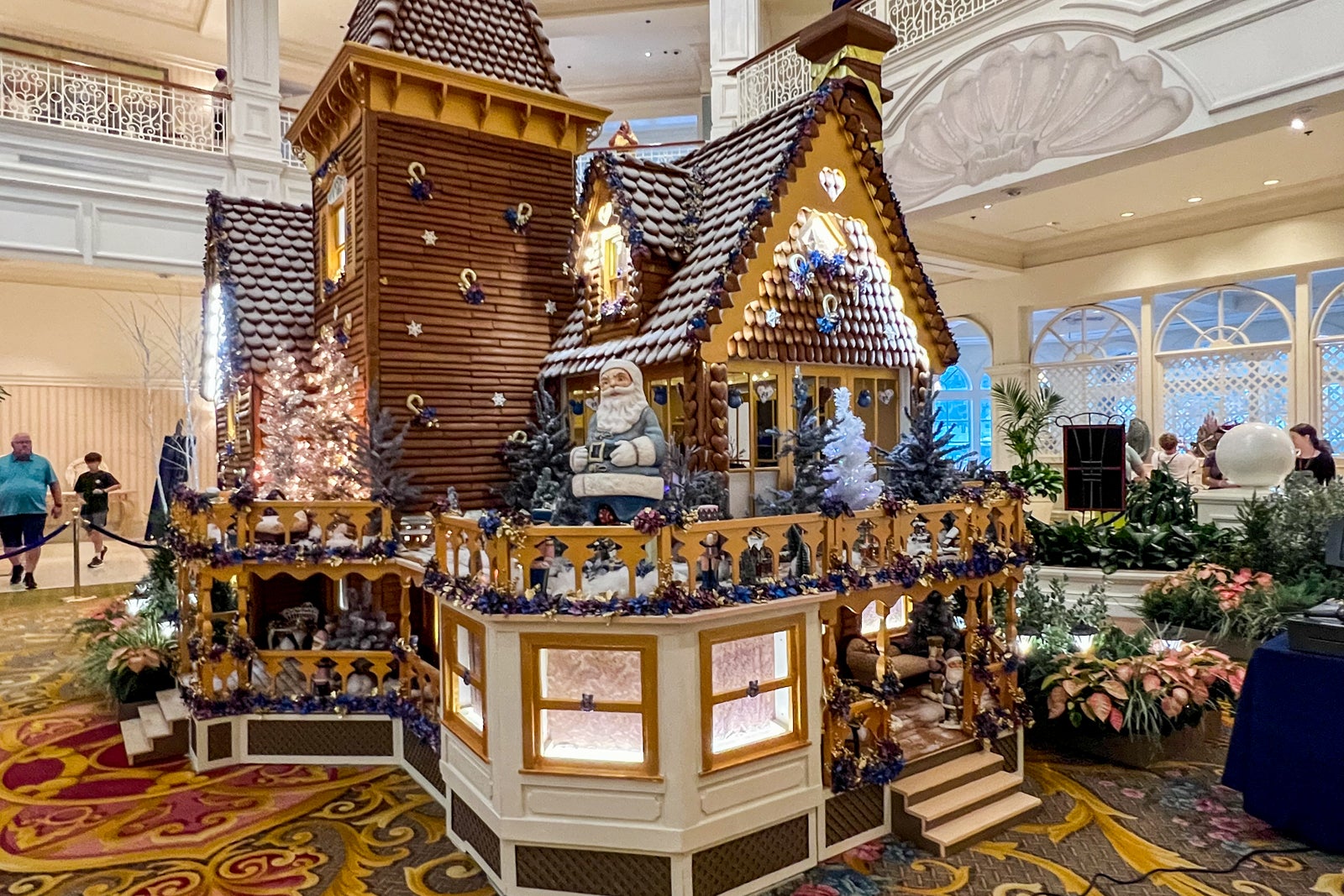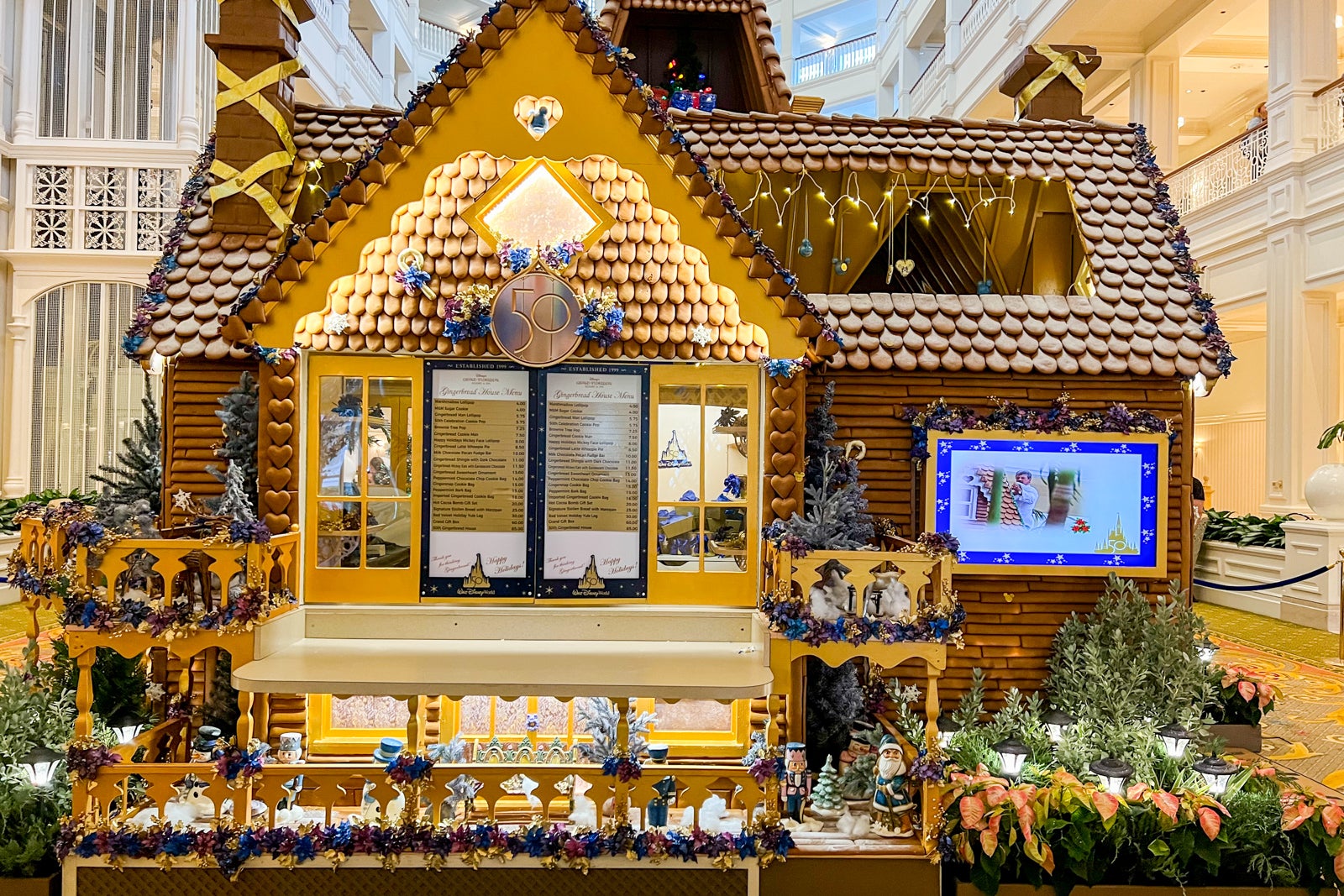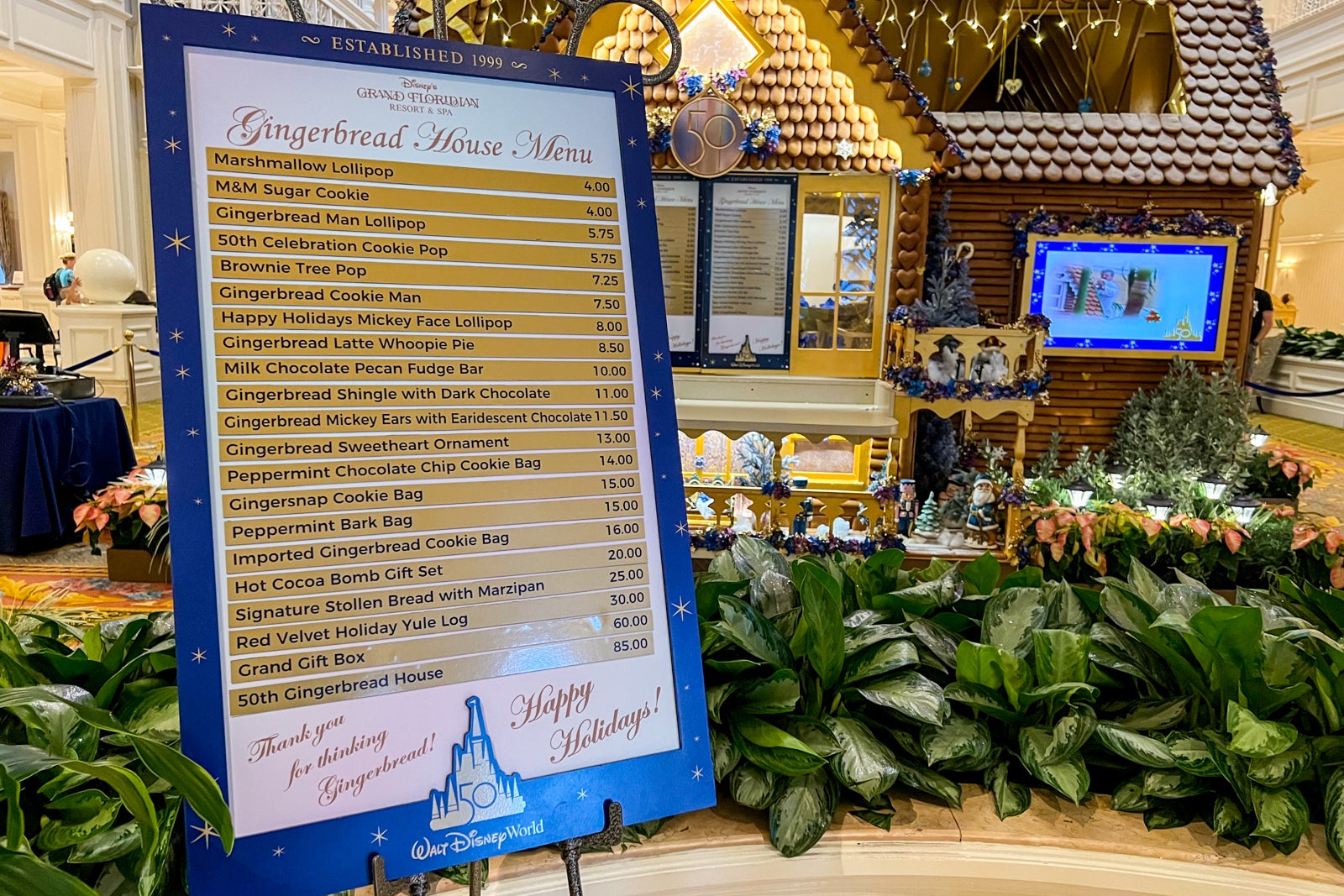 As an added bonus, the property's proximity to the Magic Kingdom means it's one of the easiest to stay at when going to Mickey's Very Merry Christmas Party.
Related: Holiday magic without spending lots of cash: 7 free (or very cheap) Disney World Christmas activities
Bottom line
The Grand Floridian is where Disney World still feels quite magical, especially in the renovated sections.
While some areas are a bit more dated than others, the amenities, service and offerings are still worth experiencing in person. After all, the resort offers many moments where you can feel like a Disney prince or princess, whether you're walking up its main staircase, getting pampered in the spa or just sitting on the sofa and listening as live piano music fills the lobby.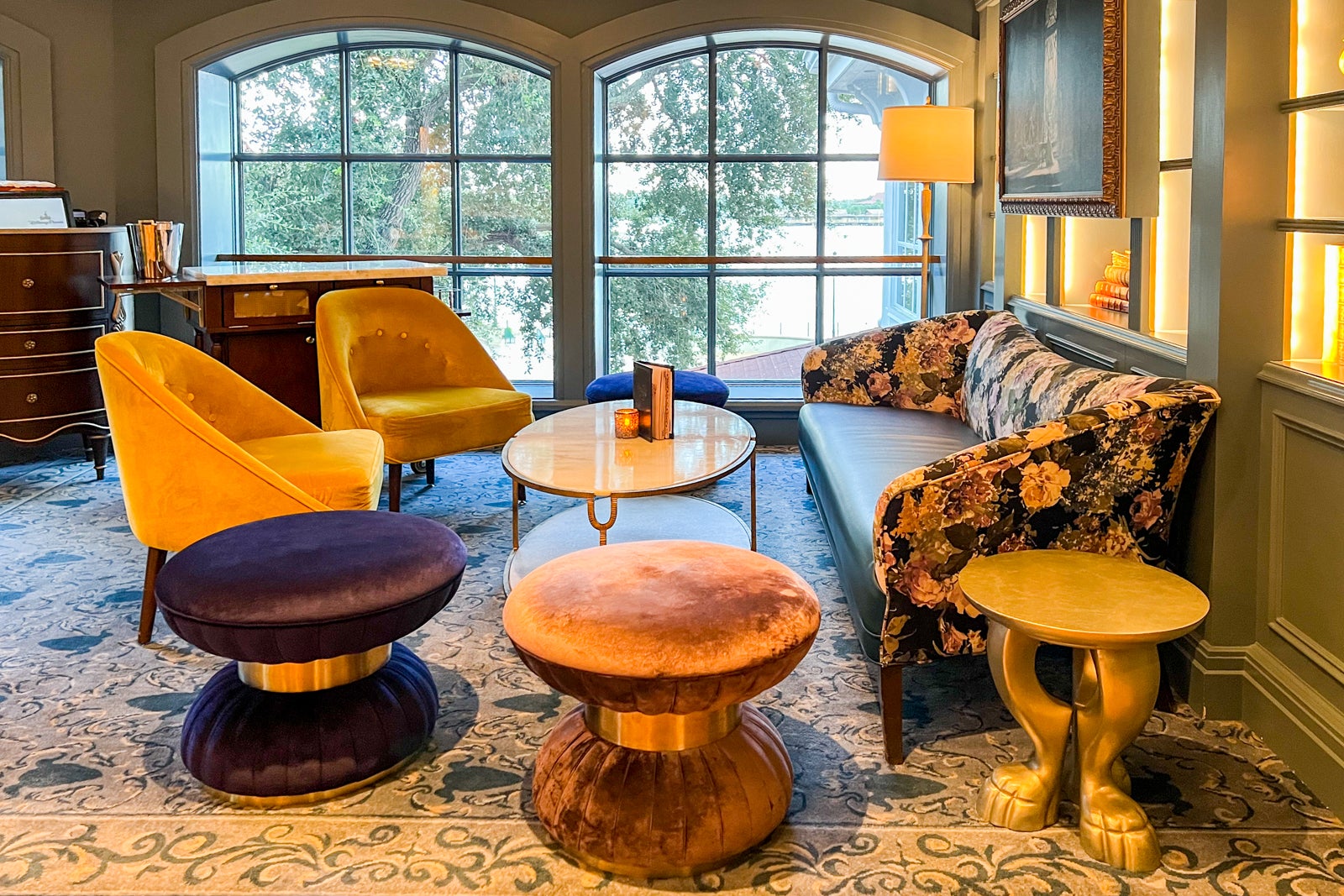 Being just a short walk or monorail ride from the Magic Kingdom adds to the resort's appeal. No other property at Disney World offers quite as relaxing of a setting so close to the parks as the Grand Floridian, cementing its recognition as a top-notch Disney resort.
However, all of this comes at a steep cost, so make sure you do your homework before you book to ensure you're getting the most bang for your buck by opting to stay here. If you can't quite swing a stay, you can always pop by for a few hours to walk around or grab a bite to eat at the property.