Editor's note: This post has been updated with the latest information.
There's good news for Chase Sapphire Reserve cardholders: Chase and Marriott have launched a new status challenge similar to the one the bank and hotel megachain offered a year ago.
As of July 1, those with the Chase Sapphire Reserve can enroll for Marriott Bonvoy Gold Elite status. It appears that this offer is available to all cardholders. Note that the status is complimentary but only temporary unless you complete three eligible paid nights with Marriott.
Here's what you need to know about this cardmember offer, what this status affords and how to keep it for the next 18 months.
Sapphire Reserve cardholders can enroll for Marriott Bonvoy Gold Elite status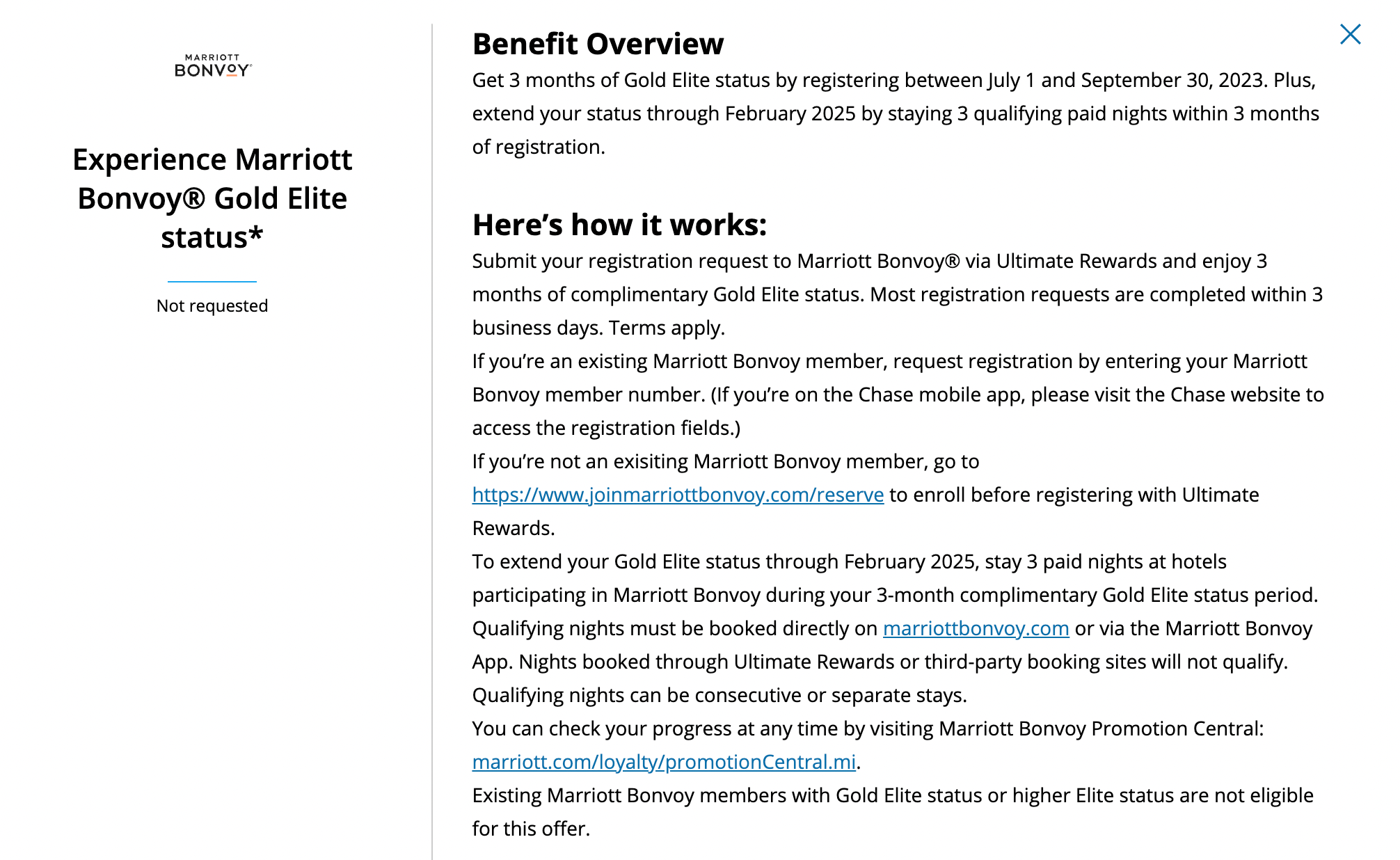 Chase quietly added this cardmember perk July 1. You can access it in your cardmember benefits on Chase's website.
According to the terms, you must enroll by Sept. 30 to enjoy three months of complimentary Gold Elite status with Marriott Bonvoy. This status level includes perks like 25% bonus points on paid stays, late checkout (when available), non-suite room upgrades based on availability at most hotels and a welcome gift of bonus points at check-in.
You can enter your Marriott Bonvoy number from the benefit details page and request your complimentary status. This status will only last three months unless you complete the status challenge.
Related: What is Marriott Bonvoy elite status worth?
Extend your status through February 2025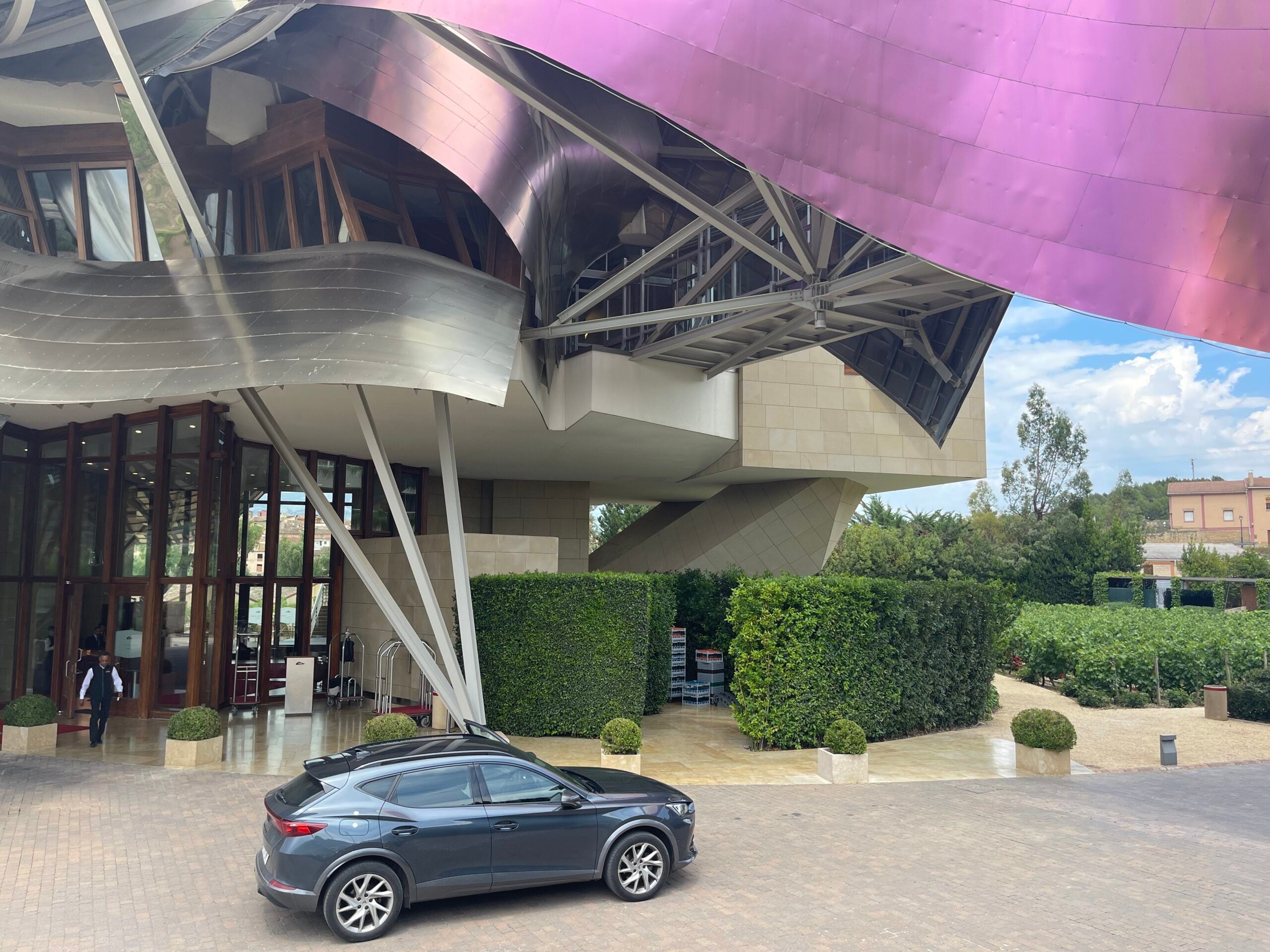 If you'd like to keep your Gold status with Marriott Bonvoy, you must complete at least three paid nights during the three months of complimentary status. If you do this, you'll retain your Gold status through February 2025. Any three nights should suffice, but they must be paid stays — stays using points or free night awards do not count. In addition, these nights must be booked directly with Marriot to qualify. Using a third-party platform (including the Chase Ultimate Rewards travel portal) won't count.
Unfortunately, there is no way to complete extra stays to earn a higher status. The only option is to stay for three paid nights and then retain Gold status. And if you currently have Gold (or higher) status, you're not eligible.
Be sure to time your registration carefully, since the three-month qualification window starts when your request is processed. You'll want to make sure that you do so ahead of your qualifying stay(s) but not too early.
Finally, it's worth noting that there are other ways to unlock complimentary Marriott Gold status. The Marriott Bonvoy Business® American Express® Card includes this status for all cardholders, and it's also a perk on both The Platinum Card® from American Express and The Business Platinum Card® from American Express (enrollment is required). If you have one of those cards, you can get the same status without any stays required.
Related: Guide to Marriott and Hilton status with the American Express Platinum and Business Platinum cards
Bottom line
Gold status is the second-lowest tier in Marriott Bonvoy. It doesn't offer suite upgrades or guarantee free breakfast. However, it can lead to upgrades to preferred rooms, larger rooms or rooms with a better view at most Marriott Bonvoy-branded properties. I stayed at the JW Marriott Hotel Rio de Janeiro several years ago as a Marriott Gold member and received an upgrade to a larger room with a fantastic view of Copacabana Beach.
Receiving elite status for free is always a nice perk. Staying just three paid nights to keep this status for another year and a half is quite simple, assuming it aligns with your travel plans.
Additional reporting by Kyle Olsen.