United Airlines wants you to remember that its hub at Newark Liberty International Airport (EWR) is closer than you might think.
That's why the airline embarked on an advertising blitz around New York City, resuming one of the most popular and catchy campaigns it has run in recent years.
Specifically, the airline's "time to fly United out of Newark" campaign began reappearing on top of taxi cabs and at digital kiosks around the city. Nearly 3,000 screens on top of yellow cabs and at bus stations will feature a live GPS-based comparison of travel time from the current position to both John F. Kennedy International Airport (JFK) and EWR. These estimates are digitally updated in real time and vary based on current traffic.
Want more airline-specific news? Sign up for TPG's free biweekly Aviation newsletter.
That said, United is clearly confident that EWR will repeatedly beat JFK as it invests in this revived ad campaign. I expect the ads to run in downtown Manhattan, around midtown and perhaps even the Upper West Side — areas where it's frequently faster to drive to EWR than it is to JFK. (Of course, the ads neglect to consider public transportation options.)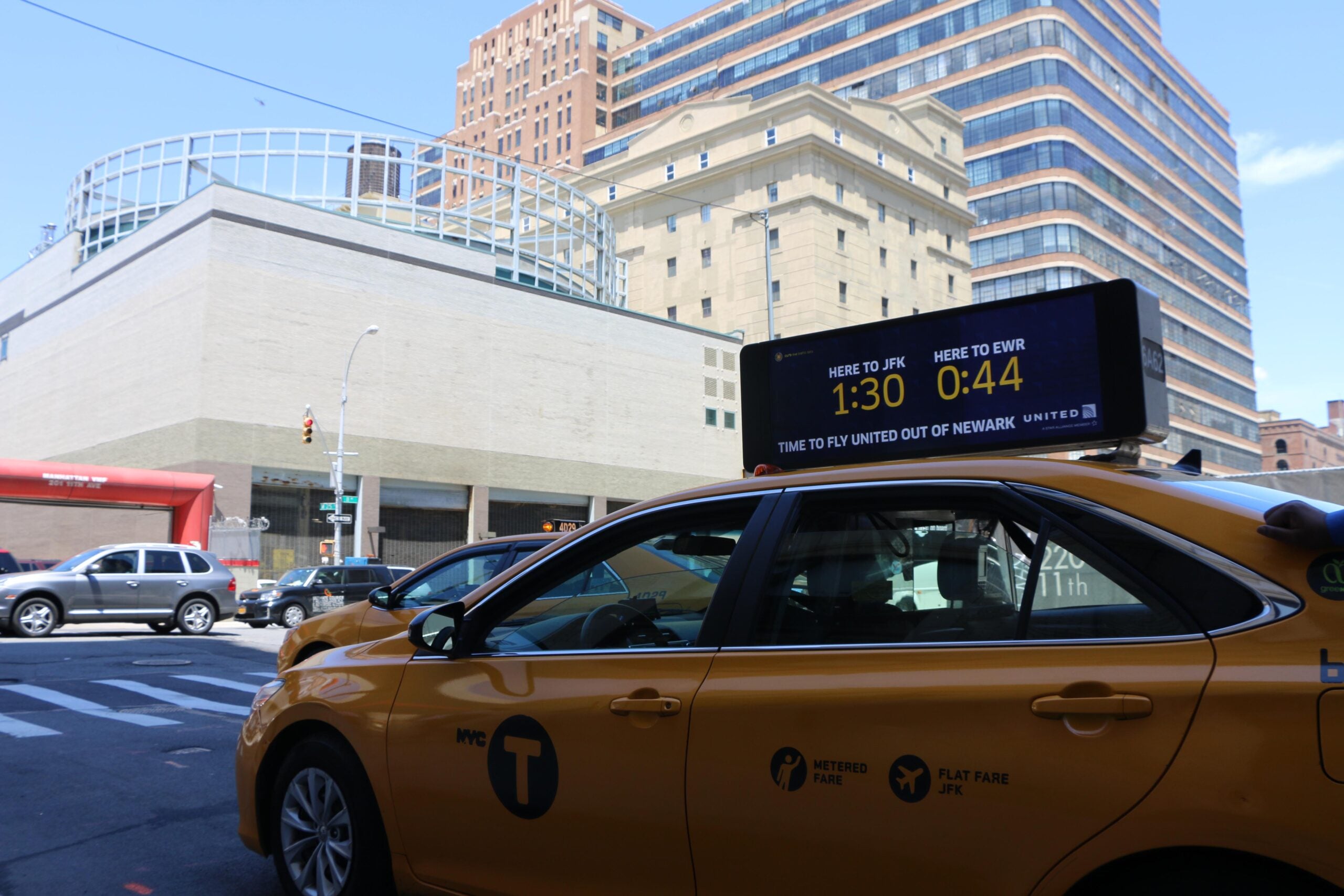 As United explains, "JFK has long been considered 'New York's Airport.' However, Newark has many claims to be better for New York travelers; the most compelling being its proximity."
If you're a long-time New Yorker, you might remember that United first debuted this exact ad campaign in 2017. It was quite successful, as United saw an increase of roughly 720,000 Newark passengers throughout the campaign, as compared to the same period during the prior year. Also, United's "brand favorability score" increased from 39% to 55% while the ads ran, according to data from Edelman Intelligence.
The airline even won a Cannes Lions advertising award in 2018 for the ad campaign.
As such, it may not necessarily be surprising to see these ads reappear in 2023. For now, the airline is planning a limited-time run through May 21, though it's possible that the activation gets extended depending on the success of the campaign.
Traditionally, when people think about flying to or from New York City, many first consider LaGuardia Airport (LGA) and JFK before remembering that EWR is another good option.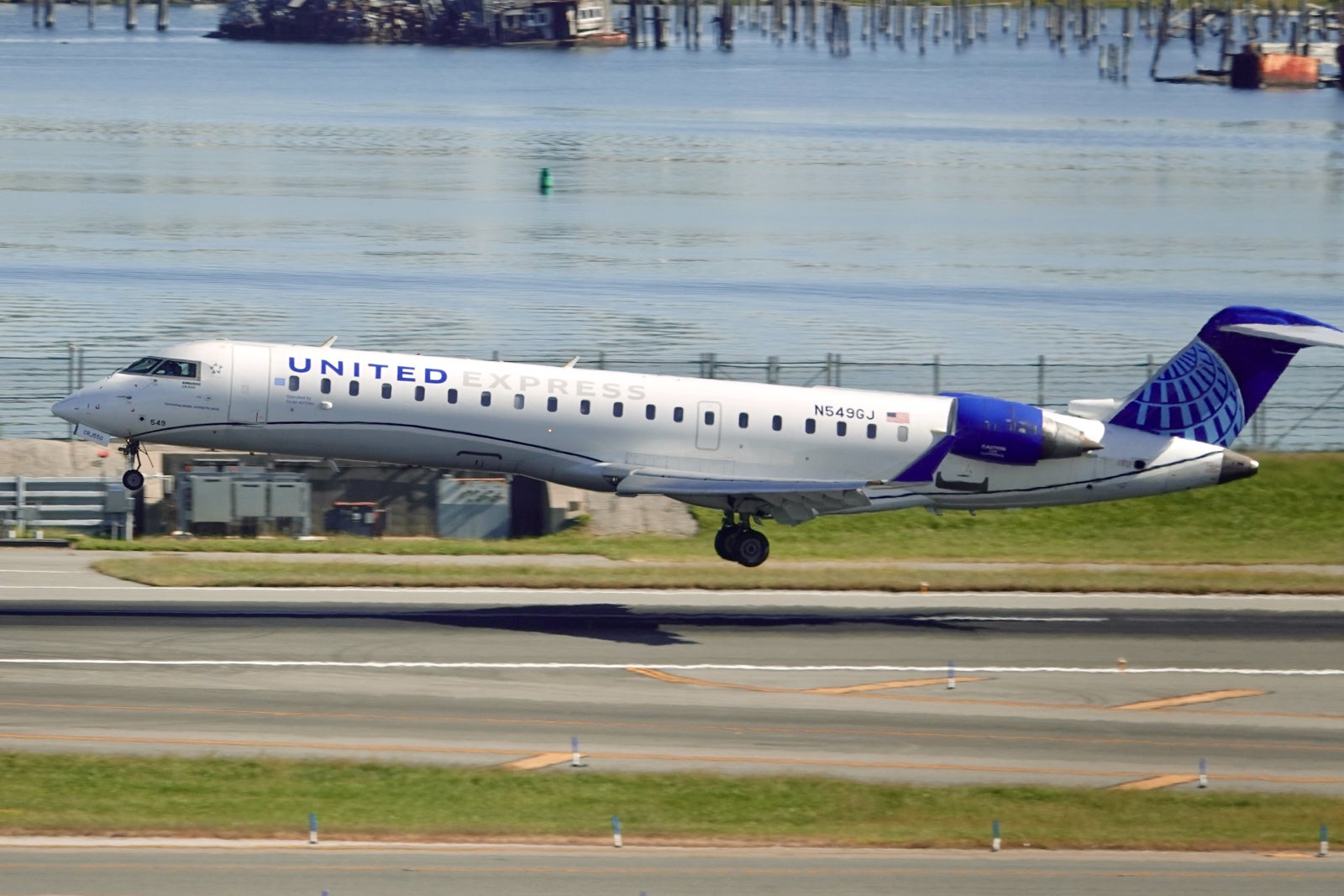 United operates a hub at Newark, and it calls LaGuardia — where it flies to Chicago, Denver, Houston and Washington, D.C. — an important outstation. The airline no longer has a presence at JFK after it ceased flying there late last year.
At the end of October, the airline lost the slots that allowed it to operate from JFK — a key driver for its most recent service suspension. Slots are essentially permissions granted by the Federal Aviation Administration to allow an airline to land or depart at a given time at capacity-constrained airports, including JFK.
United historically served JFK for many years, but it pulled out of the airport in 2015 under the direction of former CEO Jeff Smisek. The withdrawal, since dubbed a "strategic mistake" by current CEO Scott Kirby, caused the airline to lose important (and lucrative) corporate contracts with some of its most valuable customers.
United strategically used the demand downturn associated with the pandemic to muscle its way back into JFK in March 2021. However, that pandemic-era trial ended last fall when it needed to return the temporary slots it was using.