Low-cost Japanese carrier Zipair plans to launch flights from Tokyo to San Francisco, providing U.S. travelers with a cheaper option to visit one of the most sought-after international destinations this year.
Zipair will begin flying between Tokyo's Narita International Airport (NRT) and San Francisco International Airport (SFO) on June 2, marking the startup's fourth U.S. destination. Los Angeles, Honolulu and San Jose, California, are already on Zipair's map.
Flights between Tokyo and San Francisco will operate five times a week on Mondays, Tuesdays, Wednesdays, Fridays and Sundays, with fares starting at an astonishingly low $352.
The Tokyo-based carrier also advertises a bargain $91 fare for the route, but that price only applies to children 6 years old and under. Tickets are already on sale.
Related: The best ways to travel to Japan with points and miles
Zipair President Shingo Nishida heralded the new route as a way to strengthen its ties to the U.S.
"Through our relationship with SFO, we are confident this service will provide a valuable link for commercial and cultural exchange for our mutual customers," Nishida said in a statement.
Zipair was founded in 2018 as a subsidiary of Japan Airlines, using a fleet of Boeing 787-8 Dreamliners for its flights. Besides its U.S. destinations, the carrier also flies to Seoul, South Korea; Bangkok; and Singapore.
Zipair's operations were planned to commence in the spring of 2020 but were thwarted by the pandemic as travel restrictions squeezed the airline industry. Zipair postponed its passenger operations because of the pandemic and launched only cargo flights between Tokyo and Bangkok.
The carrier inaugurated its passenger services in October 2020 and flew its first U.S. route to Honolulu in December 2020. Since then, Zipair has grown its operations, flying to a total of seven cities from its Tokyo hub.
As Japan slowly lifted each of its COVID-19 restrictions, the country once again became a popular destination for tourists worldwide. Japan first opened to travelers last summer, welcoming tourists only on supervised tours.
Since the fall of 2022, Japan has been open to independent travelers, and the country plans to lift its remaining COVID-19 border testing and vaccination rules May 8.
Related: Japan is slowly reopening to tourists — here's how I visited without a group tour
Zipair's appeal not only lies in its low prices but also in its business-class seats, which may be some of the cheapest for trips to Japan. For a June 5 trip to Japan, Zipair's website shows only three lie-flat seats left at $1,332.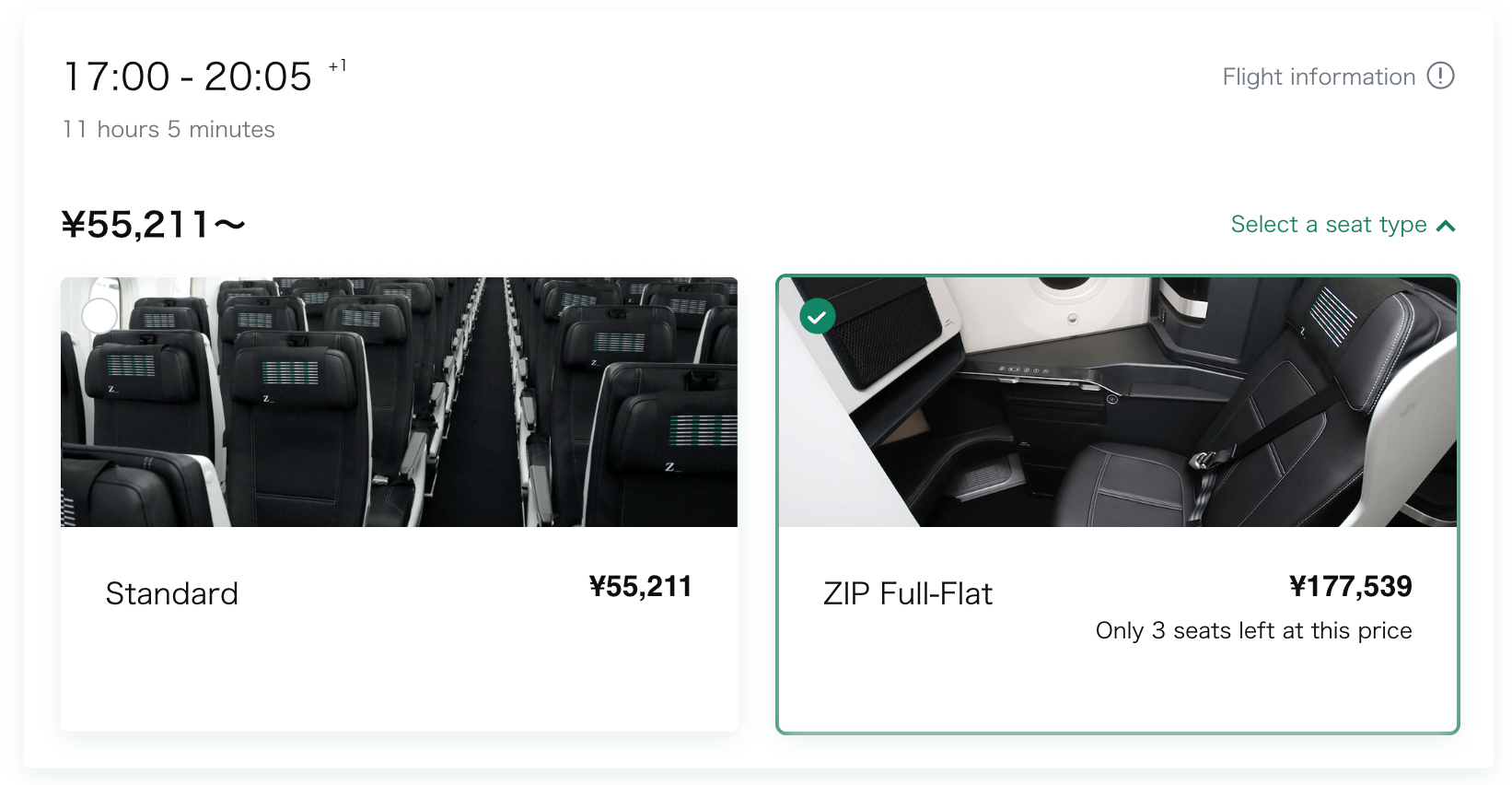 The carrier gives passengers the option to buy a business-class lie-flat seat, but flyers must also pay extra if they want other perks like seat selection, checked baggage and inflight meals. Travelers can also pay for certain ancillary perks separately rather than purchasing a bundle.
All fares include complimentary Wi-Fi, and passengers can check bags that weigh up to 15 pounds, or 7 kilograms, for free.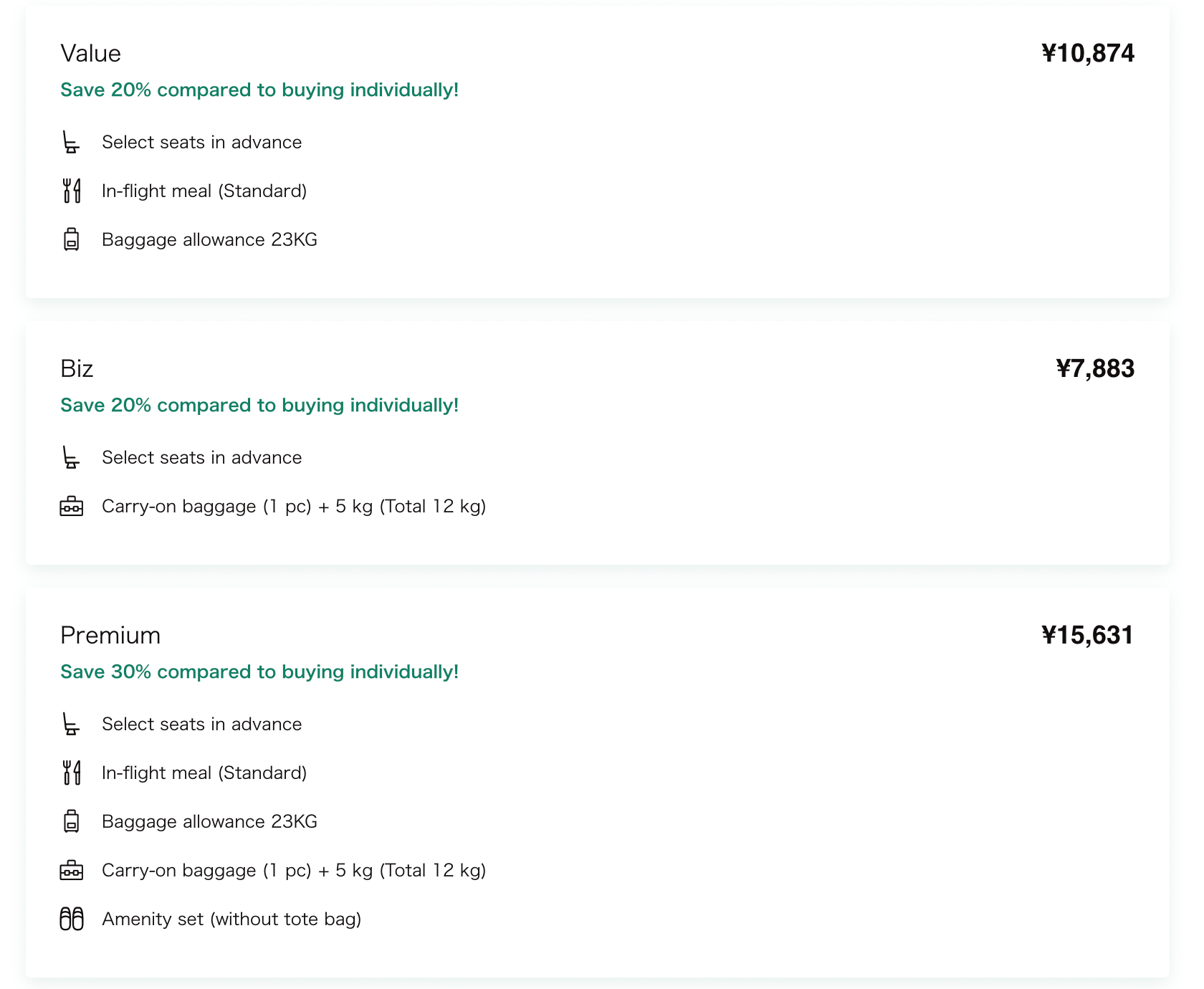 However, if you opt for Zipair's premium bundle, which includes seat selection, inflight meals and other amenities, you'd only be paying an extra $117, making your total flight cost come out to $1,449 just for one way. That's a bargain for business-class flights to Japan.
Also, a round-trip business-class flight on Zipair with the same premium package comes to a total of $2,473.
Otherwise, on Google Flights, business-class trips to Tokyo cost at least $4,000 round-trip (Zipair is also shown as the cheapest option).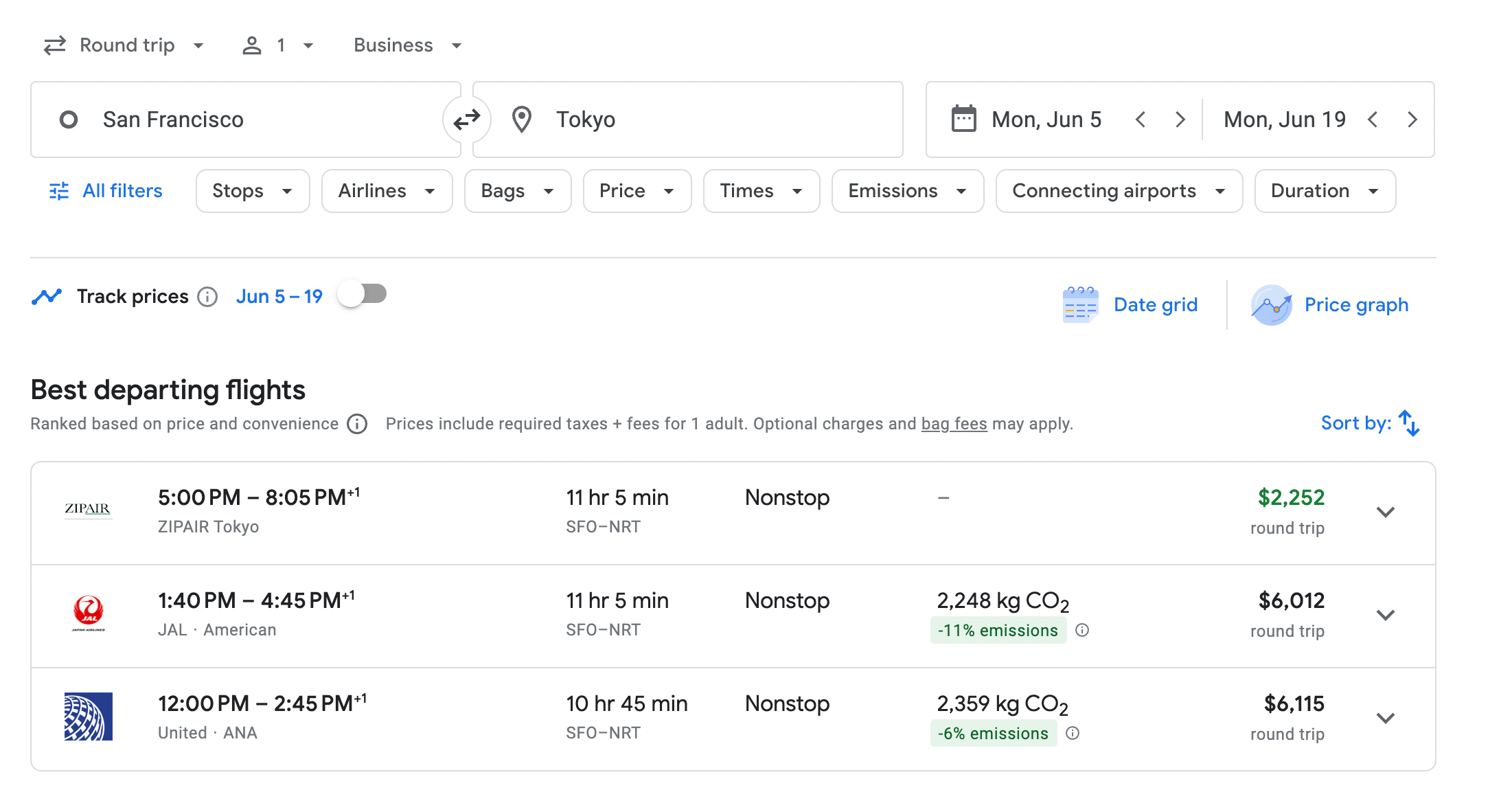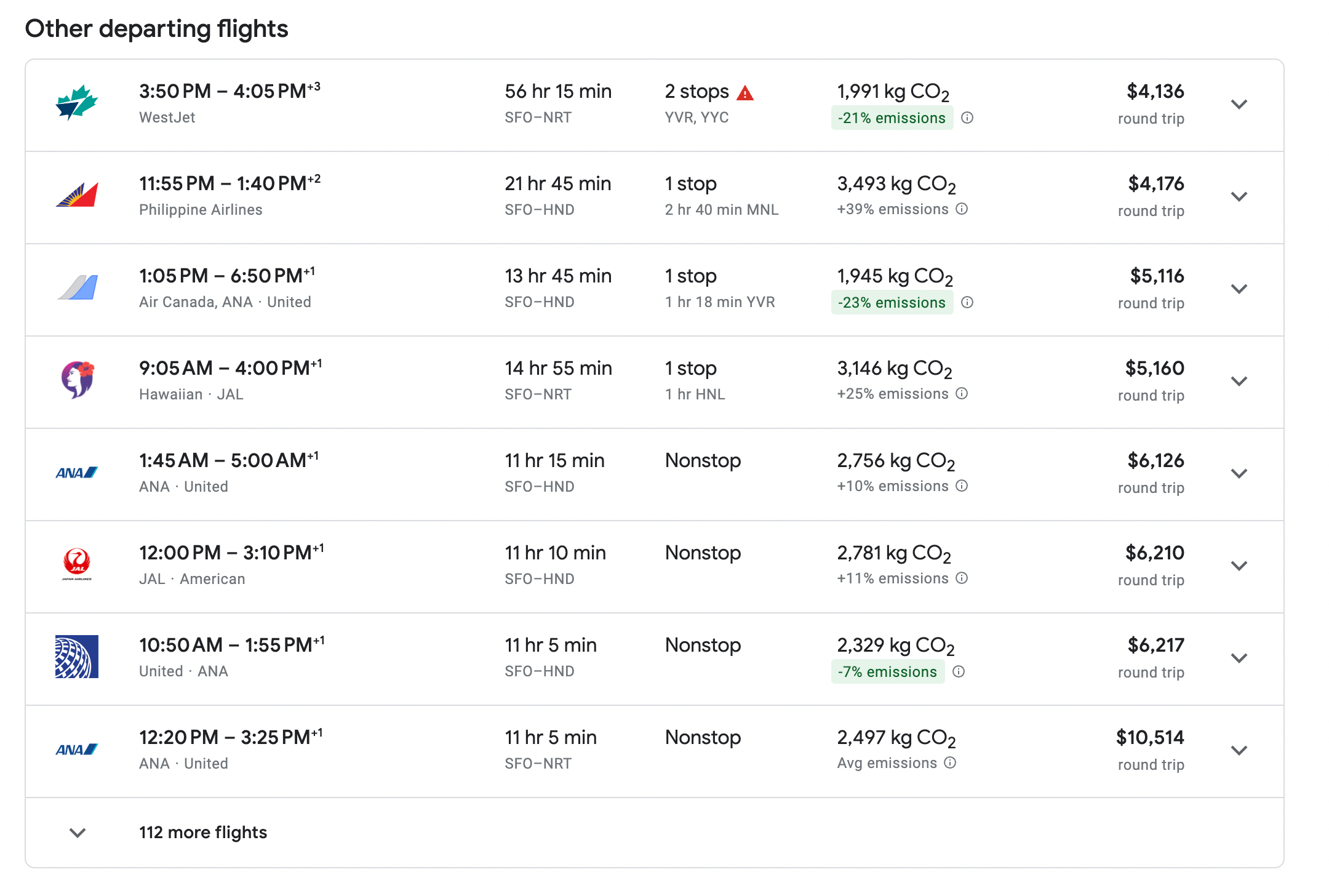 Bottom line
If you're considering visiting Japan but don't want to pay a hefty price tag for airfare, these flights are worth checking out.
Japan is one of the most popular international destinations, and flights to the country have been selling out, so definitely snag these Zipair flights while you can.