It might seem a bit early to discuss the elite statuses I hope to earn in 2023. After all, many travelers are still working on last-minute plans to secure status this year.
However, I've earned — or have solid plans to earn — all the statuses I wanted this year. This is a result of me mostly returning to my pre-pandemic travel habits as I travel full-time as a global digital nomad.
Even though 2022 isn't over yet, now is an excellent time to start considering which statuses you plan to requalify for in 2023 and which you'll let lapse. Thinking about this now will provide direction as you book trips for the coming year and allocate your elite miles and hotel nights accordingly.
To help you think through how to handle your elite statuses, here's a look at what statuses I plan to earn in 2023.
American Airlines: Requalify for Executive Platinum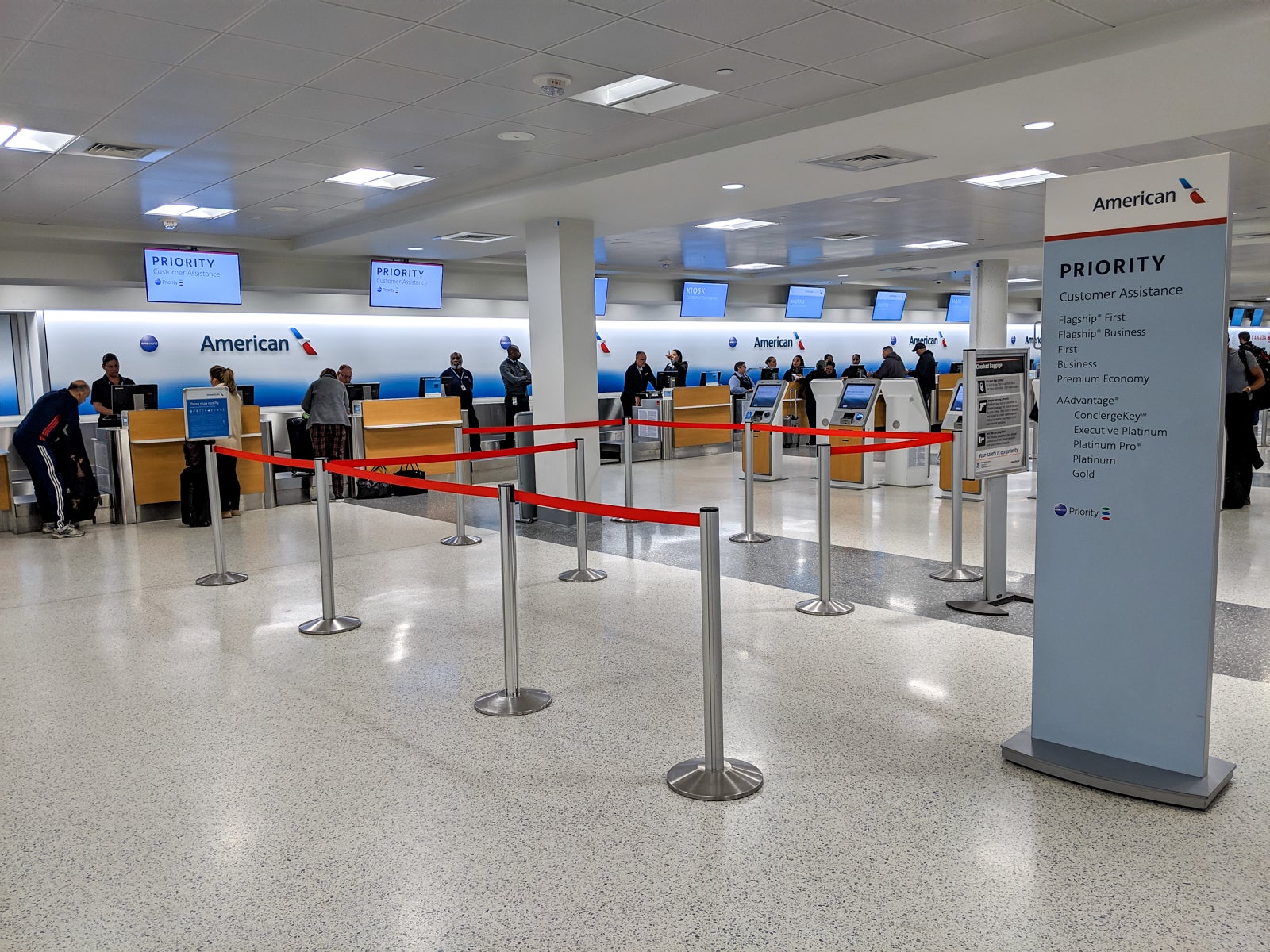 American Airlines switched to its new Loyalty Points scheme for elite status qualification in 2022. In doing so, AAdvantage shifted how you earn status and its elite qualification year. Now you have until the end of February each year to earn American Airlines elite status.
I first earned American Airlines Executive Platinum status in 2016 and have requalified for the status every year since. Over the years, I've gotten a ton of value from American Airlines miles and the perks of Executive Platinum status. Although some benefits have been watered down or removed over the last few years, I still think Executive Platinum status is worth striving for.
However, the shift to Loyalty Points has made me change how I earn American Airlines status. During the current qualification period, I'll earn almost half of the 200,000 Loyalty Points I need for Executive Platinum status from two partner premium economy round-trip bookings:
46,022 Loyalty Points on a $949 British Airways round-trip from Los Angeles to Bangalore via London.
43,463 Loyalty Points on a $922 Finnair round-trip from New York to Singapore via Helsinki.
I've picked up almost all of the remaining Loyalty Points I need for Executive Platinum status from other flights, AAdvantage eShopping, SimplyMiles, the conversion of 500-mile certificates and duel-earning on Hyatt stays.
As I work to requalify during the March 1, 2023, to Feb. 29, 2024 qualification period, I'll have two fewer months than this year to requalify. I also won't get Loyalty Points from the conversion of 500-mile certificates. So it will be more difficult for me to requalify during the next qualification period.
I expect I'll need to start earning Loyalty Points through Rocketmiles hotel bookings and spending on American Airlines credit cards. However, if American follows the lead of Delta and United and raises its elite-qualification requirements, I'll have to reassess whether it makes more sense to earn status with another Oneworld airline.
Related: Last-minute strategies for earning American AAdvantage elite status
Asiana Club: Requalify for Diamond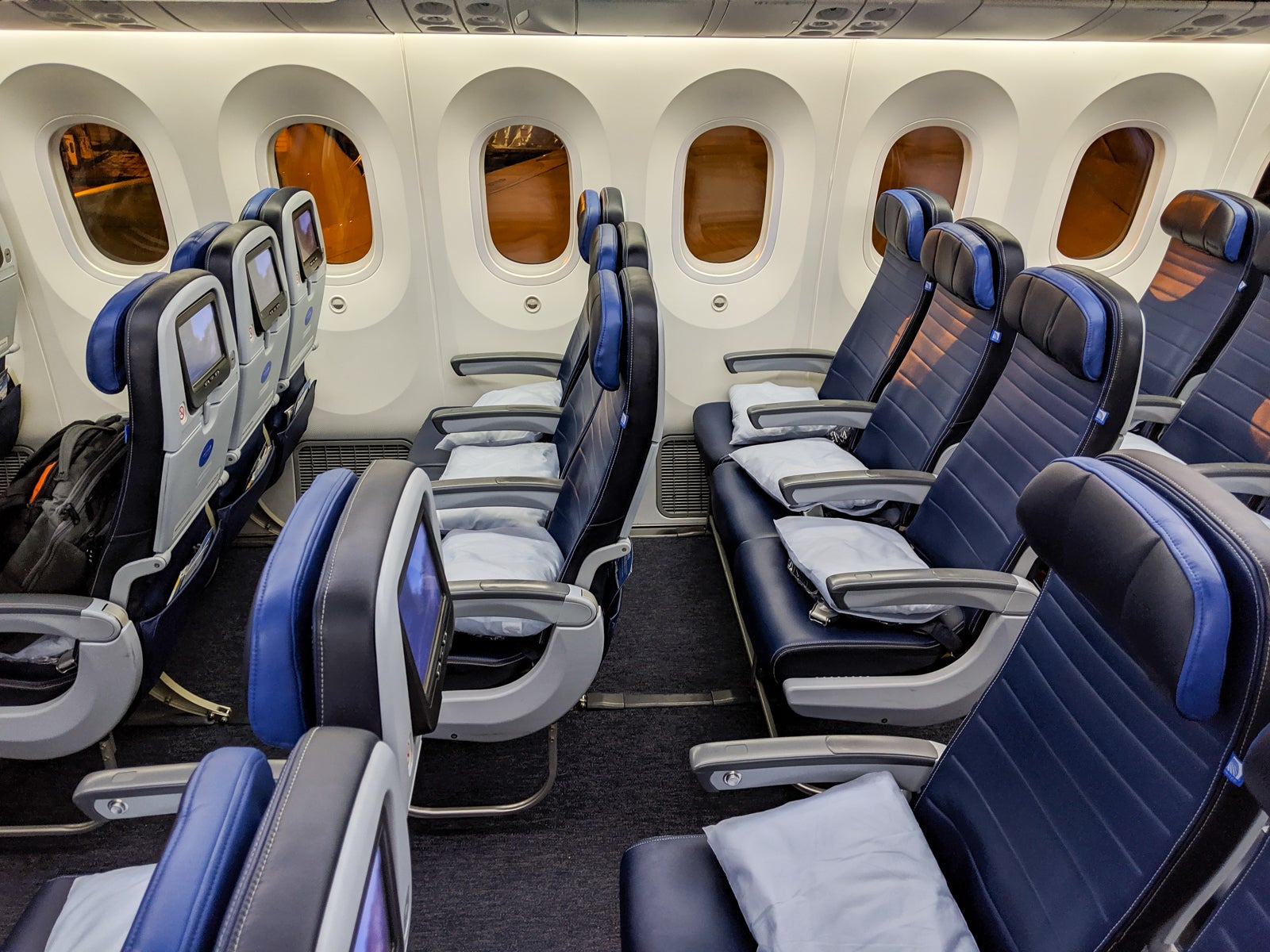 In December 2017, my husband and I both started the 24-month qualification period to earn Asiana Airlines status. By the end of January 2018, we'd each earned Asiana Club Diamond status.
Since Asiana Club gives you 24 months to qualify for status and then lets you keep your status for 24 months once your qualification period ends, we each earned Diamond status through December 2021.
While you initially need 40,000 tier miles to qualify for Diamond status, you only need 30,000 tier miles to requalify. We made minimal progress toward requalifying for Asiana Diamond status during the January 2020 through December 2021 qualification period.
Still, Asiana quietly extended our status and qualification period by a year, giving us through December 2022 to earn the required 30,000 tier miles. We easily earned the required tier miles in 2022 by taking a few paid premium economy and business class round-trip itineraries on Star Alliance carriers.
Our next qualification period to retain Diamond status will run from Jan. 1, 2023, through Dec. 31, 2024. Lucrative earning rates on partner premium cabin fares should make it easy to earn the 30,000 tier miles we each need across the two-year qualification period.
However, Korean Air and Asiana Airlines plan to merge, so it's unclear how such a merger will affect our elite status and requalification plans.
Related: Which mileage program is best for getting Star Alliance status quickly?
Delta Air Lines: No plans to requalify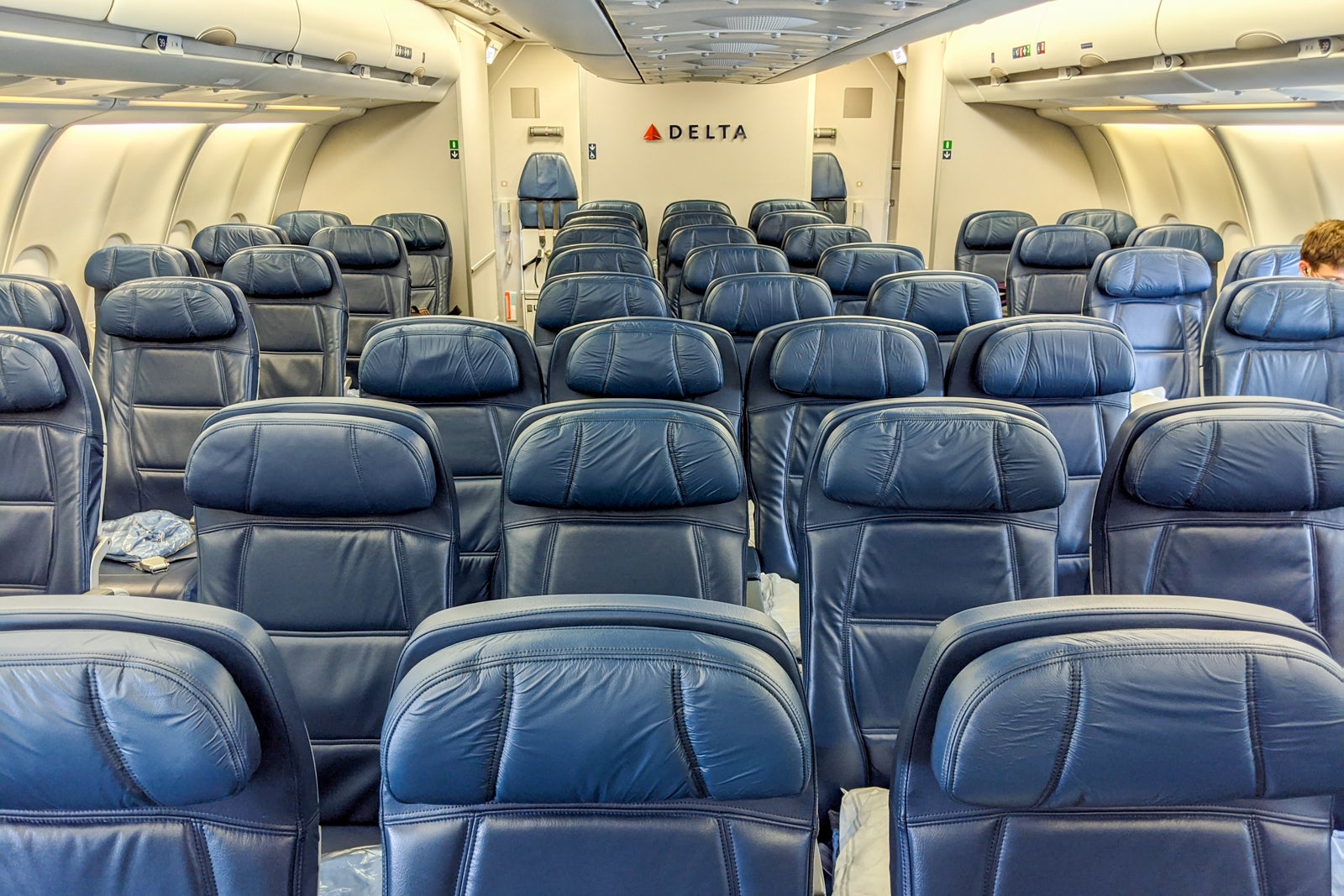 In 2021, I earned Delta Silver status through Jan. 31, 2023, after a last-minute award trip to Italy got me halfway to Silver status.
I appreciate that Delta Silver status provides access to preferred seats at no additional cost (except when flying Delta basic economy) and a first checked bag free when traveling on Delta flights. I also like that Delta made Medallion earning on award tickets permanent in early 2022.
Thanks to rollover MQMs, I almost have enough Medallion qualifying miles to earn Delta Gold status through Jan. 31, 2024. However, I only have $597 Medallion qualifying dollars this qualification year, so I will drop to member status on Jan. 31, 2023.
In chasing American Airlines Executive Platinum status and Asiana Diamond status — and using the Southwest Companion Pass I earned in 2021 — I didn't prioritize earning Delta status in 2022. As a result, I don't plan to focus on earning status with Delta in 2023.
Related: Last-minute strategies for earning Delta Medallion elite status
Malaysia Airlines Enrich: No plans to requalify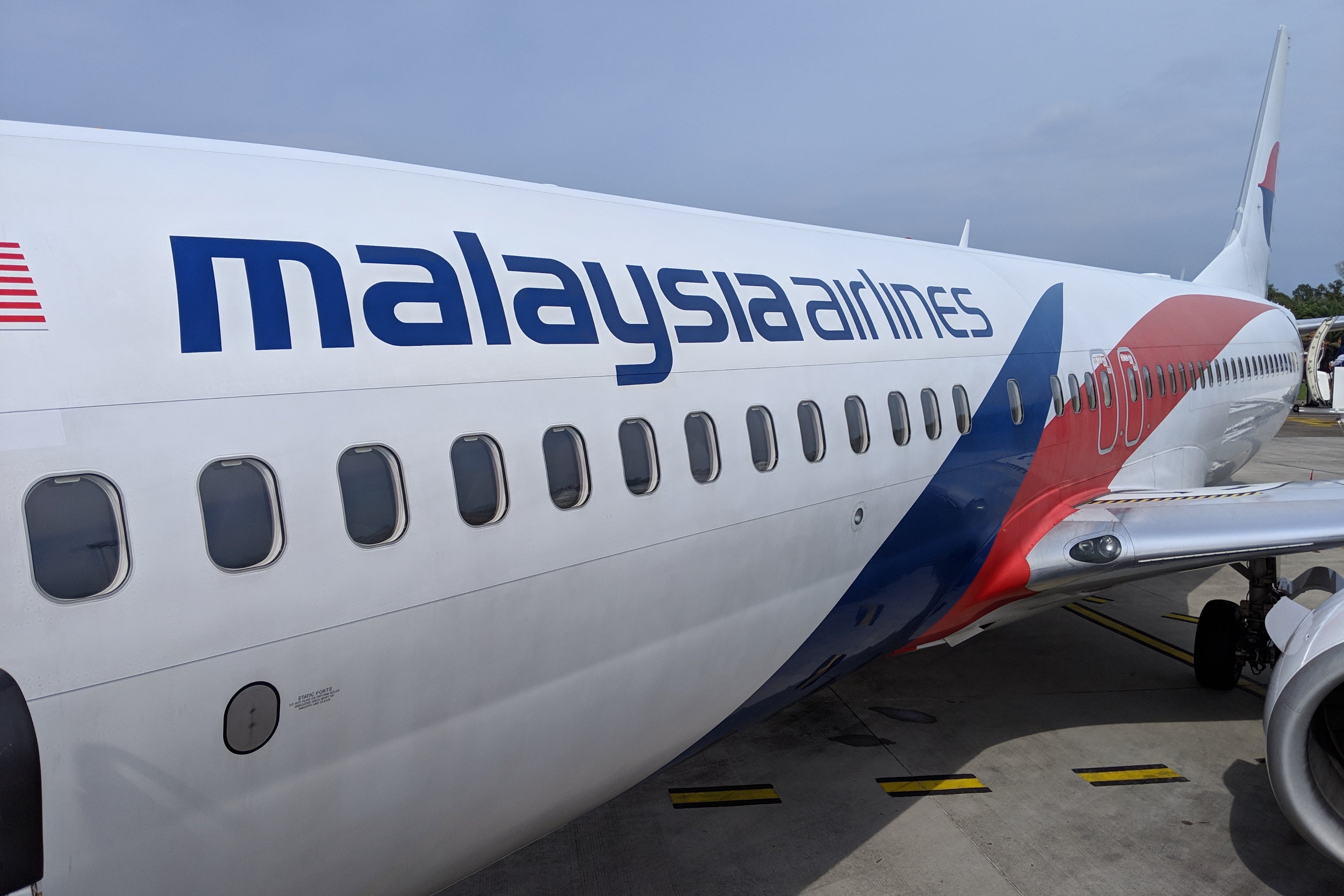 In early 2019, I earned Oneworld Sapphire status for less than $500 through a Malaysia Airlines promotion. Having Oneworld Sapphire status as a Malaysia Enrich Gold member has allowed me to enjoy Admirals Club access and Flagship Lounge access when flying American Airlines domestically.
However, after two sets of elite status extensions, my Enrich Gold status will expire on March 31, 2023. I plan to redeem my remaining Malaysia Enrich miles in February 2023, but I don't plan to earn status again with Malaysia Airlines unless the program offers another excellent promotion.
My husband will likely earn Oneworld Sapphire status with another program in 2023. Once he does so, we can continue enjoying Admirals Club access and Flagship Lounge access while flying American together domestically.
Related: Elite status vs. miles: How to make the most of Oneworld partner tickets
Marriott Bonvoy: Requalify for at least Platinum Elite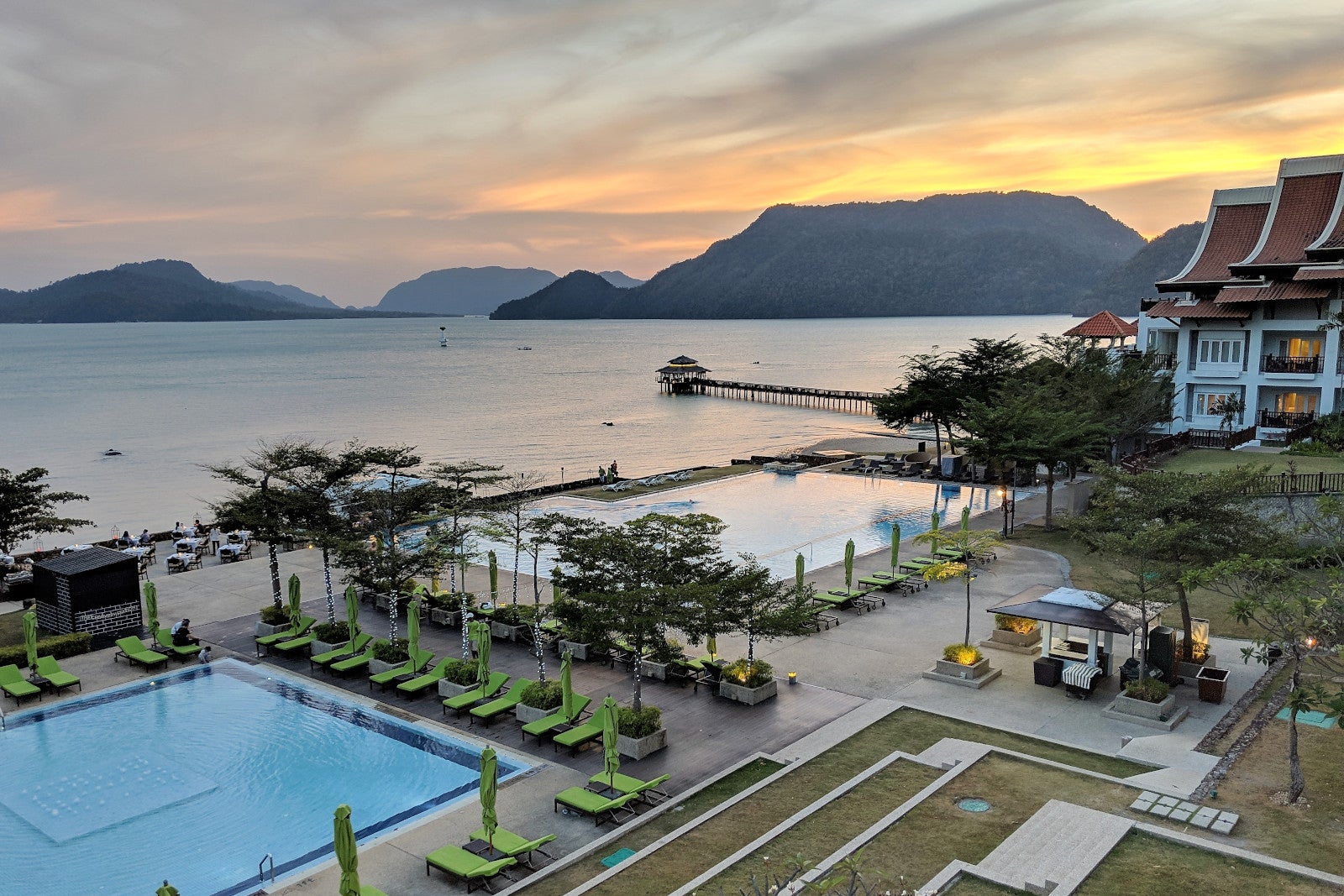 In 2021, I earned Marriott Bonvoy Titanium Elite status for the first time. I'll requalify for Titanium Elite status this year, but I may only requalify for Platinum Elite status in subsequent years. After all, the only tangible perks that Titanium Elite status provides over Platinum Elite status are increased earnings on paid stays, United Silver status and a 75-night annual Choice Benefit.
Of course, these perks are valuable. However, my husband and I both want to earn at least Platinum Elite status with Marriott Bonvoy in 2023. We get significant value from Platinum Elite perks, including guaranteed 4 p.m. late checkout, lounge access and complimentary breakfast at most Marriott brands.
So first, we'll ensure we both get the 50 elite nights required for Platinum Elite status (which is relatively easy since we each earn 30 elite night credits from our Marriott Bonvoy cards). Then, we'll put the next 25 nights toward one of our accounts to earn Titanium Elite. As such, one of us may only requalify for Platinum Elite in 2023.
You may wonder why we don't just put all our stays toward one of our accounts to earn Marriott Bonvoy Ambassador. Since we redeem Marriott Bonvoy points for many of our stays to get a fifth night free, we wouldn't even come close to reaching the spending requirements for Ambassador.
However, even as Marriott has started to move toward truly dynamic pricing, I've managed to snag some high-value Marriott redemptions recently, thanks to dynamic award pricing. I'm hopeful we'll continue to find good value in the Marriott Bonvoy program.
Related: Last-minute strategies for Marriott elite status
World of Hyatt: Requalify for Globalist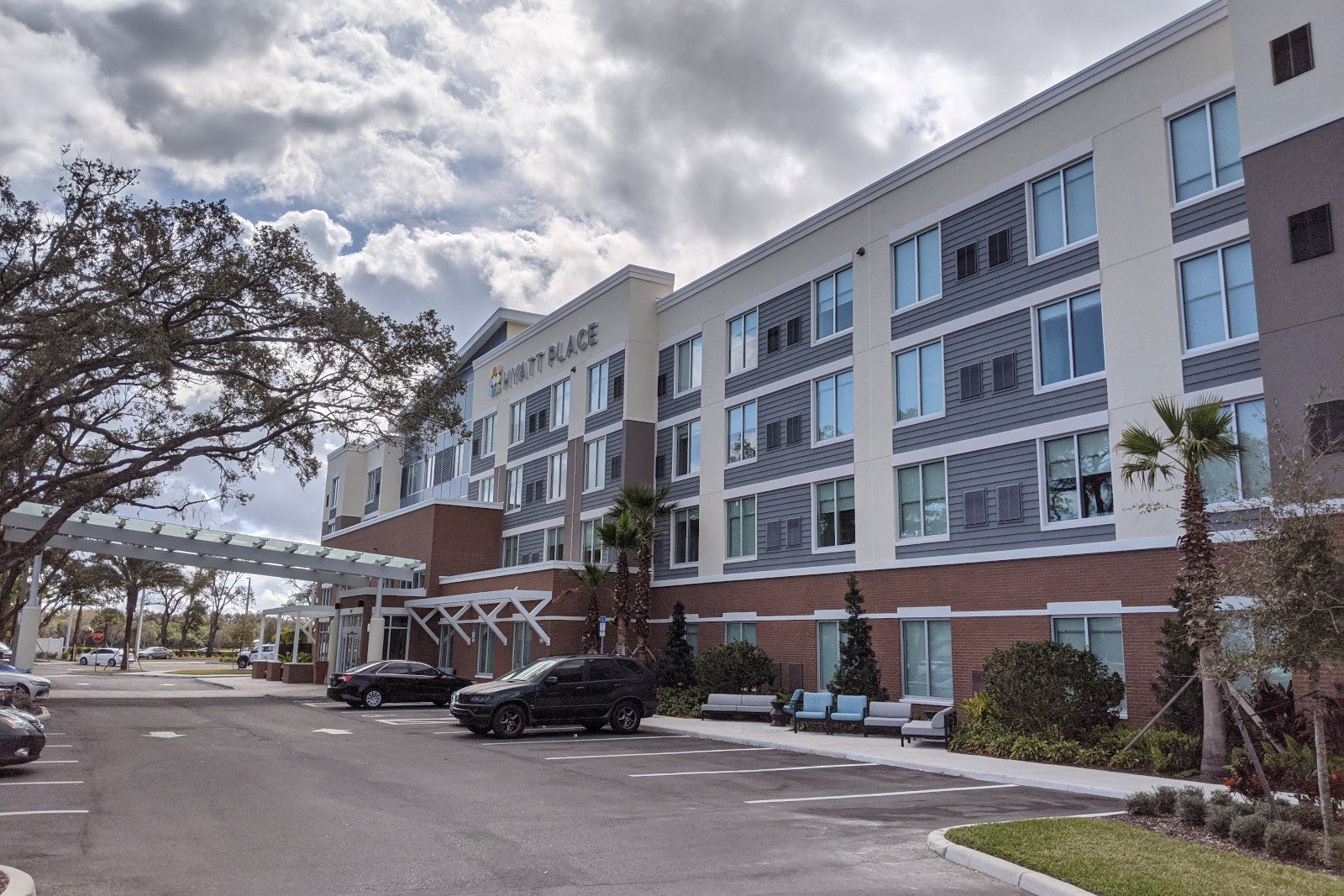 Until 2021, I'd ignored World of Hyatt. Discoverist and Explorist status don't provide enough perks to justify staying with Hyatt over other programs where we have mid-to-high levels of elite status or can get high value when redeeming points. So, I never wanted to put in the 60 nights required to earn Hyatt Globalist status.
However, thanks to World of Hyatt promotions and decreased elite requirements, I qualified for Globalist status in 2021. I initially figured I wouldn't requalify for Globalist status in 2022. After all, 60 nights is a lot considering Hyatt's small footprint and the absence of budget-friendly Hyatt options in many markets.
However, World of Hyatt now had a solid place in my hotel elite strategy plan, partly because it has opted to maintain award charts. I appreciate the many Category 1 Hyatt properties in the U.S. and abroad. In 2022, I redeemed Hyatt points for 13 nights at Category 1 Hyatt properties.
I've also gotten great value from World of Hyatt Globalist perks, ranging from impressive upgrades to waived parking fees on award nights. I love that most Hyatt hotels proactively provide Globalist perks like breakfast and guaranteed 4 p.m. late check-out straightforwardly.
I get five qualifying night credits each year from my World of Hyatt Credit Card toward qualifying for elite status. I can also earn two qualifying night credits for every $5,000 I spend on my World of Hyatt card each year. I'll spend at least $15,000 on my Hyatt card in 2023 to earn an extra free night at any Category 1 through 4 Hyatt hotel or resort and six more qualifying night credits.
After accounting for the qualifying night credits I'll earn with my card, I'll need to spend 49 nights with Hyatt in 2023 to requalify for Globalist status. This might sound like a lot. However, as I've started planning 2023 trips, I already have 15 nights booked next year at Hyatt properties. So, I have a good foundation for requalifying.
Related: What is World of Hyatt elite status worth?
IHG One Rewards: Requalify for at least Platinum Elite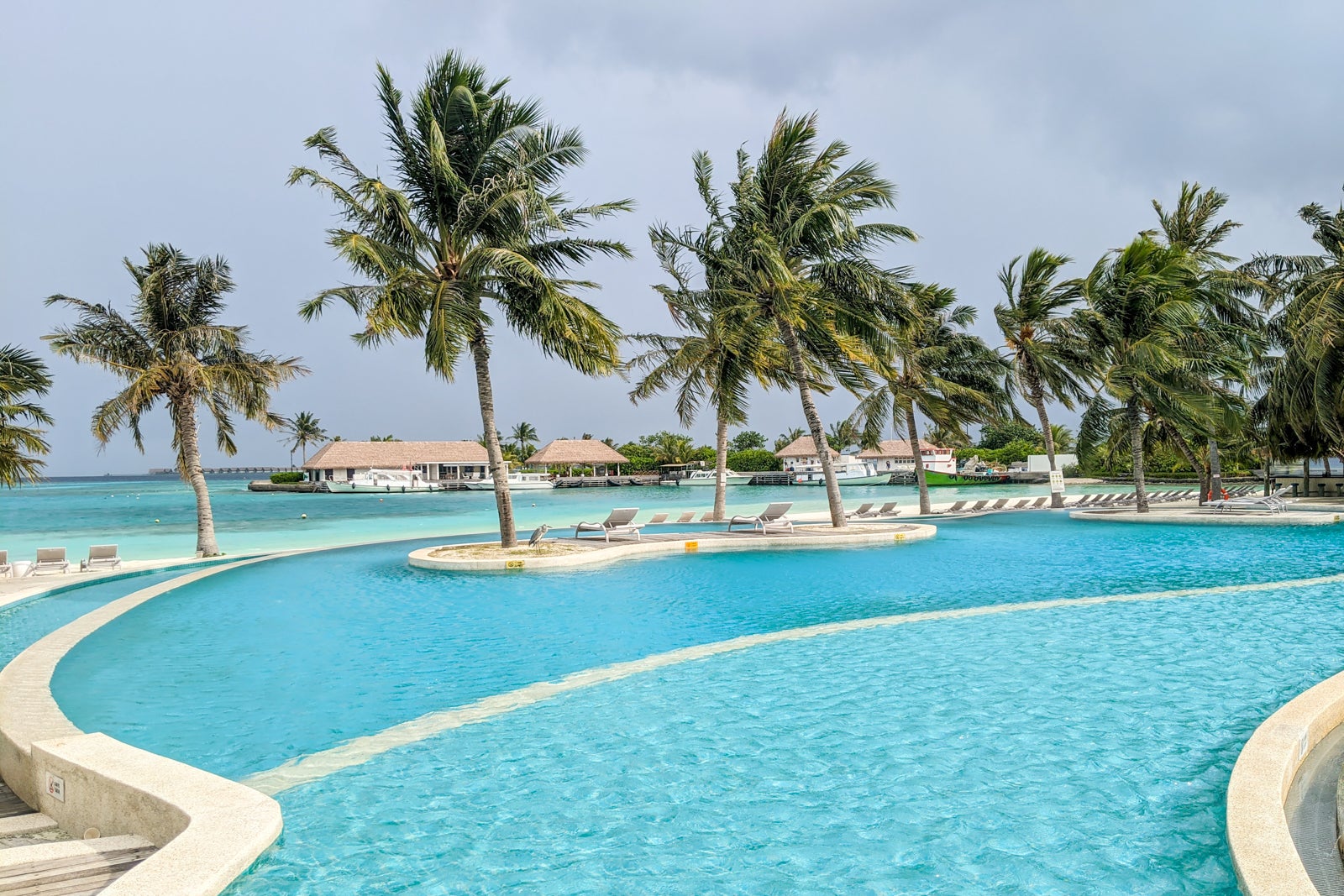 IHG One Rewards offered a lucrative status challenge this summer that let members earn Platinum Elite status by staying five qualifying nights within a 120-day challenge period (and Diamond Elite by staying 15 qualifying nights).
IHG's top-tier Diamond Elite status otherwise requires 70 qualified nights or 120,000 qualified points in a calendar year. My husband and I both registered for this promotion, and each snagged Diamond Elite status through the end of 2023.
He's reached 40 qualifying nights in 2022 and will select an annual lounge membership as one of his 40-night milestone rewards in January 2023 (so it will be valid through December 2024). We enjoy getting a choice of breakfast as a Diamond Elite welcome amenity, so we'll likely book most IHG nights through him in 2023 to requalify him for Diamond Elite status through the end of 2024.
Seventy nights with IHG in a calendar year is a lot. Since we'll focus most of our IHG nights on his account in 2023, I expect I won't requalify for Diamond Elite status next year. Instead, I'll rely on the Platinum Elite status I get as a perk of the IHG® Rewards Premier Credit Card.
Related: Last-minute strategies for earning IHG One Rewards elite status
Other status levels I'll earn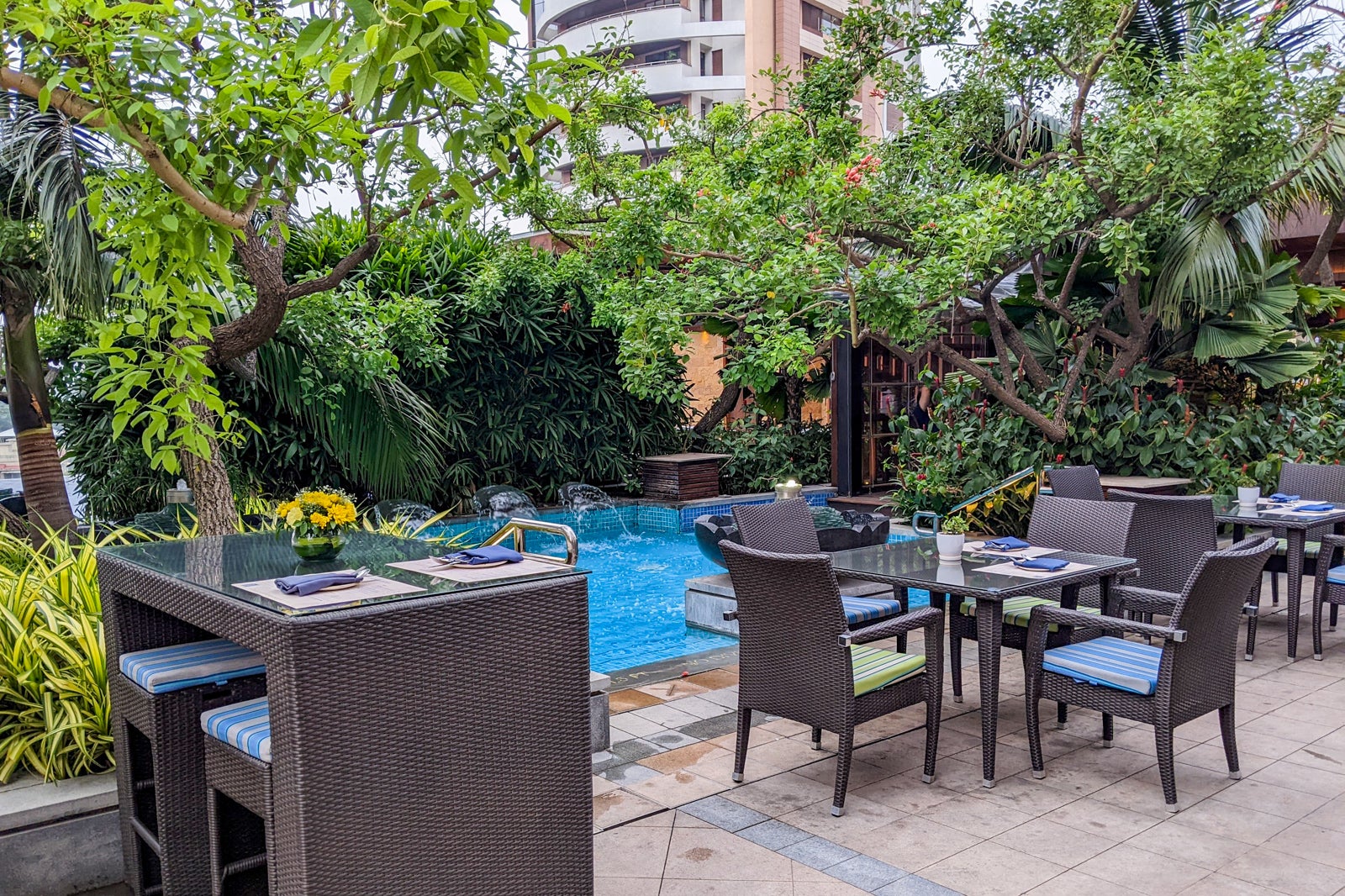 Finally, there are several other casino and hotel elite statuses that I plan to earn or maintain through partnerships and card benefits, including:
The information for the Hilton Aspire Card and the Wyndham Rewards Earner Business Card has been collected independently by The Points Guy. The card details on this page have not been reviewed or provided by the card issuer.
If I requalify for Marriott Bonvoy Titanium Elite status in 2023, I'll also keep United MileagePlus Silver status via the RewardsPlus partnership between Marriott and United.
Related: Is hotel elite status worth it anymore?
Bottom line
It's not easy to make elite status requalification plans before your requalification period even starts. After all, the program could completely change its elite requirements or tweak earning rates for the partner airline you're flying or the hotel brand you're staying at. Or, the hotel you book could exit the program, as happened with the former Marriott hotel I enjoyed staying at in South Africa.
One of the best ways to travel for less is to book refundable flights and hotels far in advance and then check for price drops. So, you may want to make a loose plan of what you want to qualify for in 2023 and book travel accordingly.
As long as your bookings are freely refundable, you can change your plans if a program increases its requirements or devalues its rewards.