Lufthansa's superjumbo jet is back.
The German carrier returned its first Airbus A380 to service Thursday, a victorious return for a fleet that was once considered gone for good amid a bleak future for international travel.
The airline's return flight for the massive double-decker landed at Boston Logan International Airport (BOS) after a hop across the Atlantic from Munich Airport (MUC), before departing back to Munich later in the evening.
Want more airline-specific news? Sign up for TPG's free new biweekly Aviation newsletter.
Now, three years after Lufthansa initially "retired" the A380 due to a collapse in international travel linked to the COVID-19 pandemic, the airline industry can barely keep up with surging travel demand, even choosing to operate fewer flights in order to keep operations more reliable.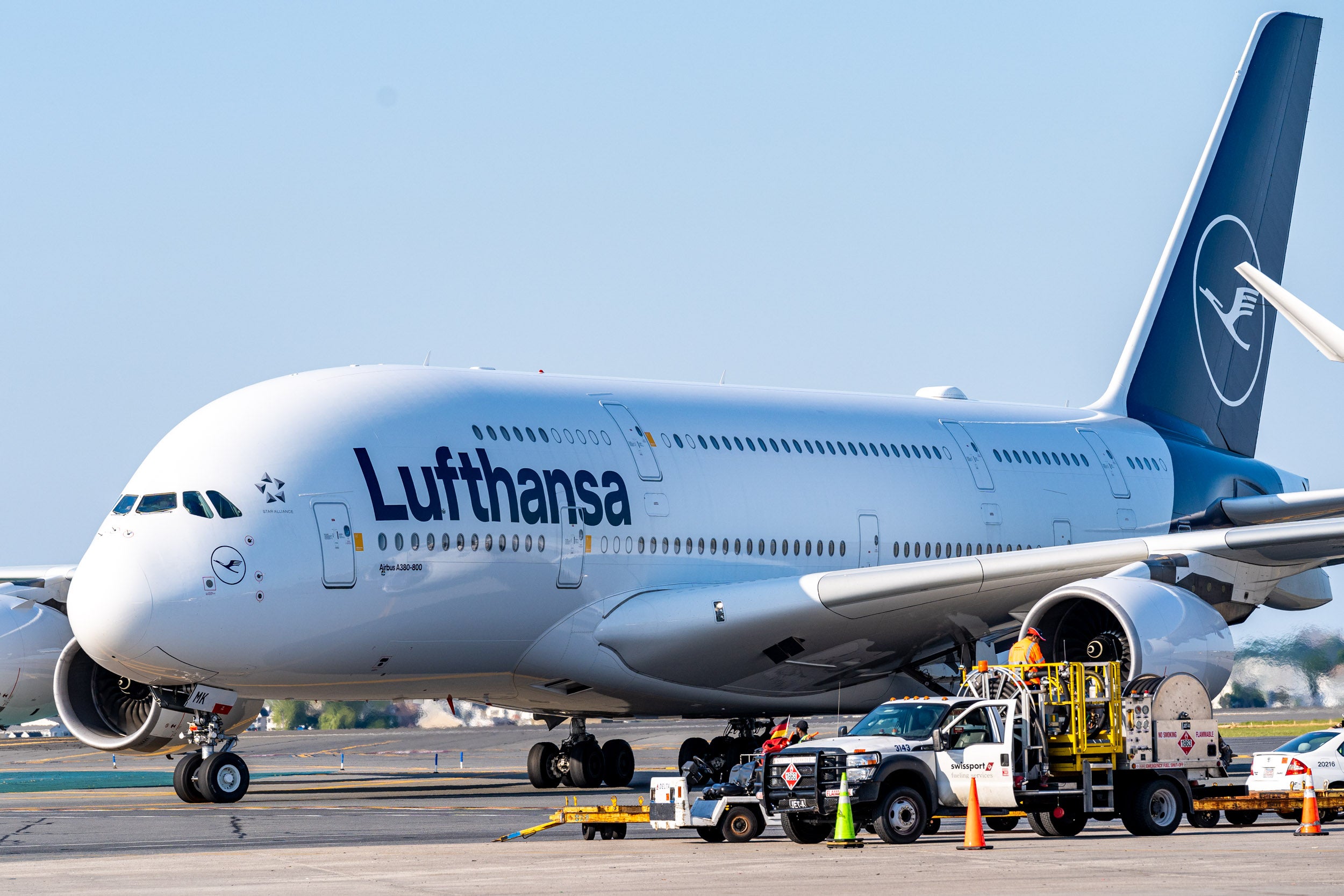 For Lufthansa in particular, whose capacity growth plans rely on new aircraft development and deliveries from Boeing and Airbus, the current demand has created a quandary. Travel demand surged back to pre-pandemic levels sooner than expected, but new aircraft deliveries have been delayed amid mounting supply chain issues — it needed a way to add more capacity to its network quickly.
So just three years after saying goodbye to the A380, the German carrier pulled the palatial plane out of storage and put it back into service, starting on the Munich-Boston route.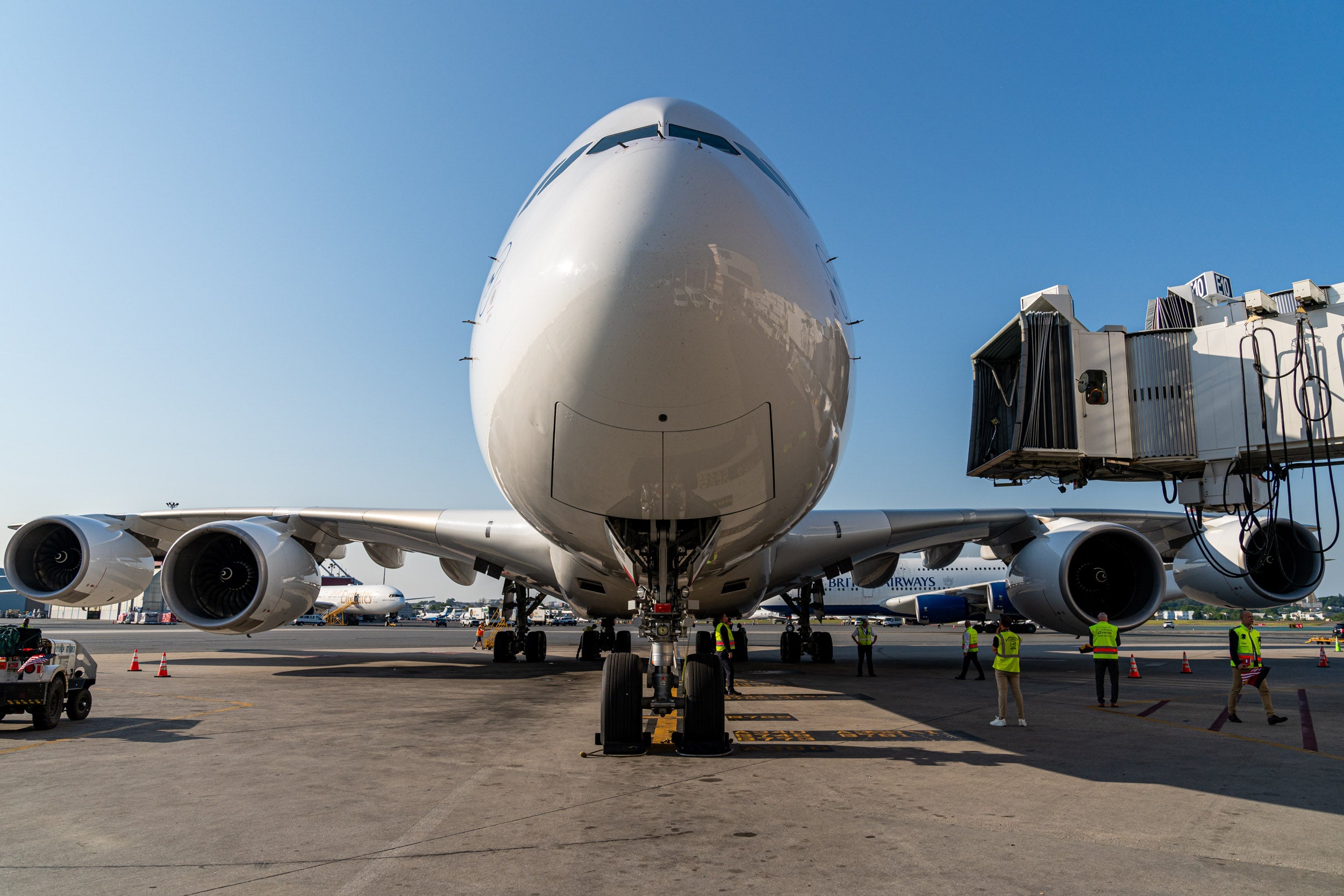 Lufthansa will also add the double-decker to its route between Munich and New York's John F. Kennedy International Airport (JFK) starting next month.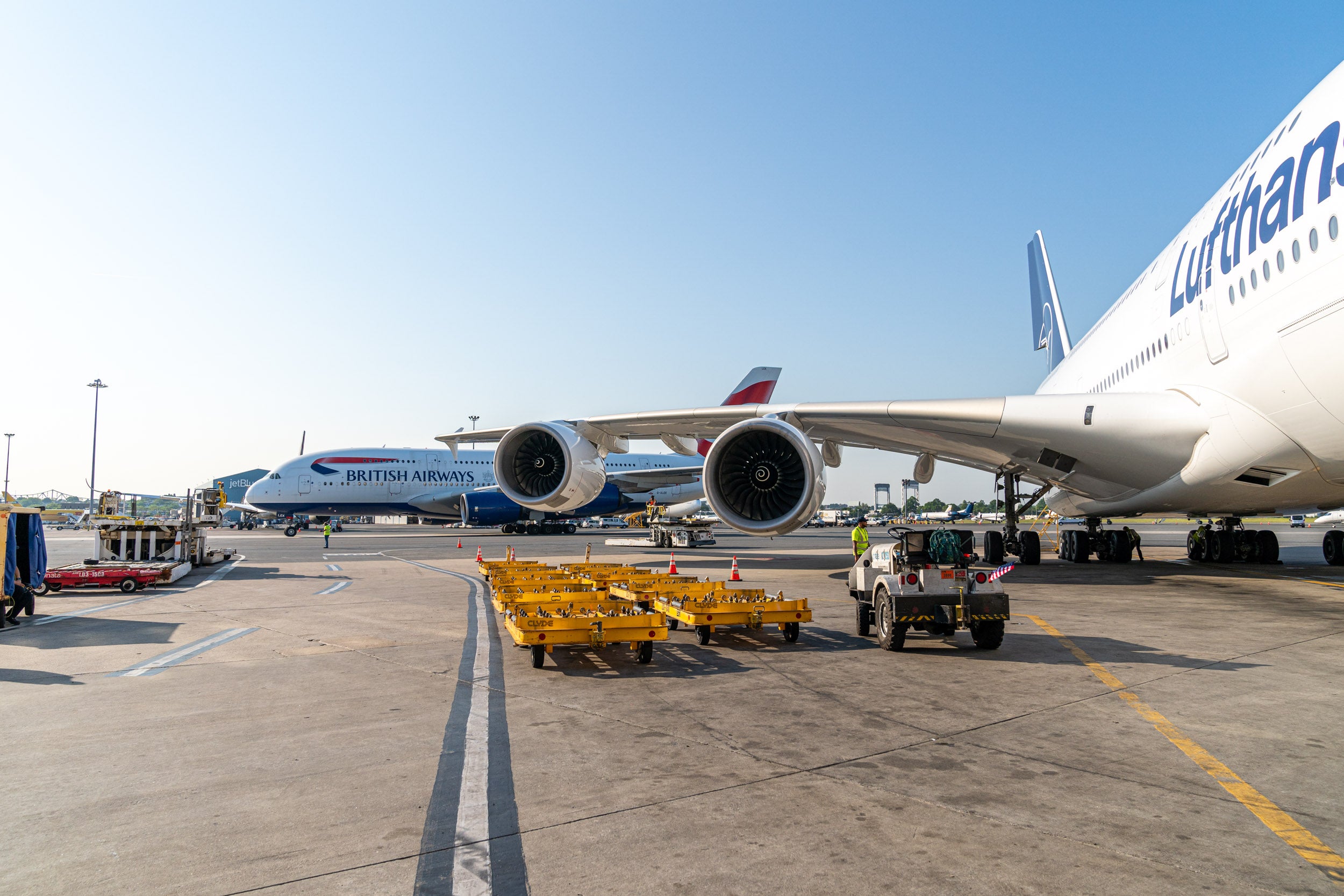 As the aircraft landed and taxied to its gate, employees from Lufthansa and Boston Logan Airport watched from the ground, noting that it was the first time the German carrier had brought its biggest plane to the New England airport. While British Airways operates an A380 on one of its Boston-London daily frequencies during the summer, and Emirates flew an A380 to Boston before the pandemic, it's nevertheless exciting for the locals to see the flagship plane landing in their city.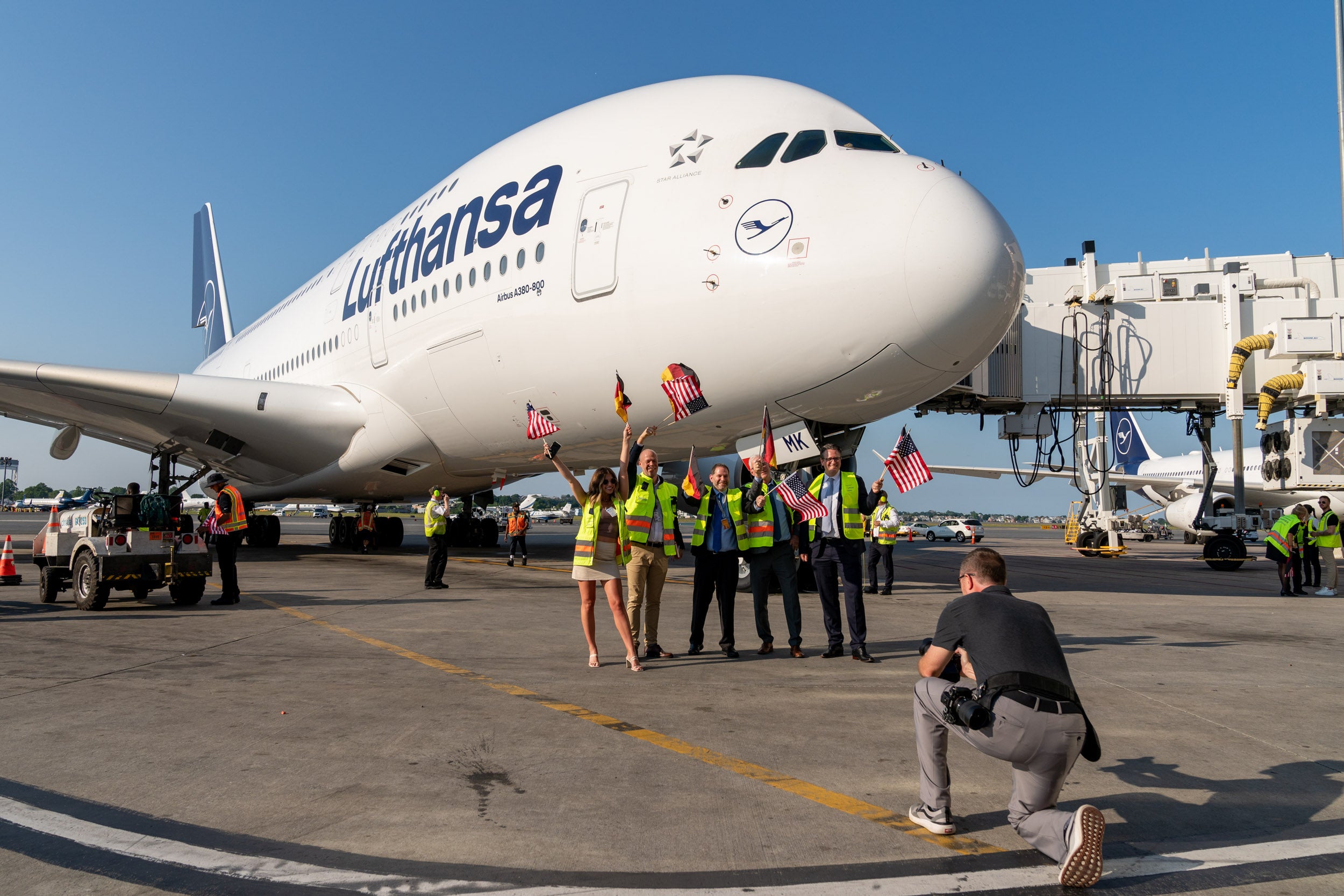 Photos and celebrations on the ramp and at the gate, coupled with short speeches in the lounge, capped off the festive arrival.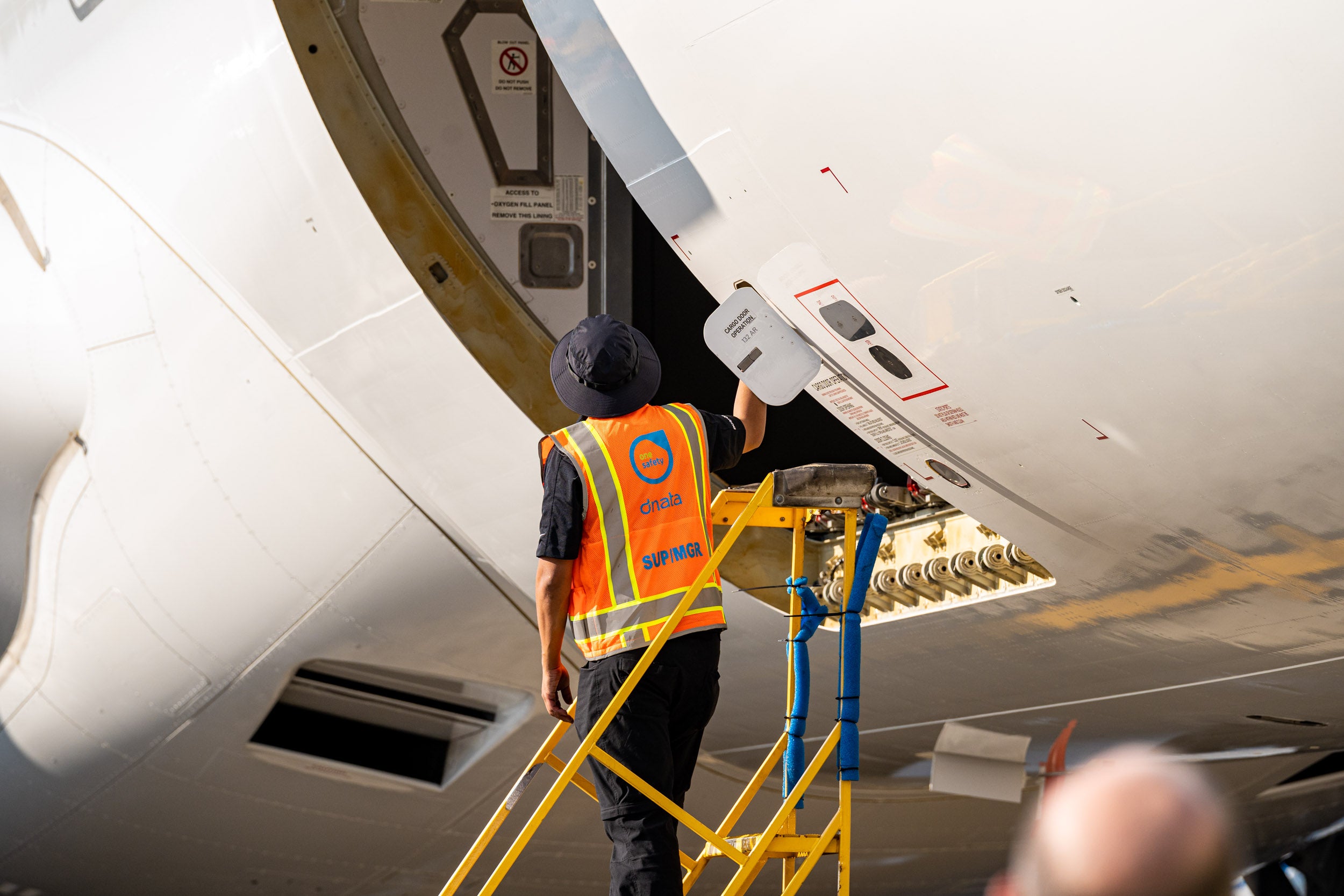 With airlines scrambling to add planes and pilots, some of the groundings from the peak of the pandemic in 2020 seem to have been a bit hasty. United, for instance, often notes that it chose not to ground any of its wide-body fleet, putting it in a strong position to capture resurgent demand in 2021 and 2022.
Lufthansa's head of the Americas region, Dirk Janzen, hesitates to call the initial planned retirement a mistake.
"At the time, with the knowledge that we had, it was a reasonable decision," Janzen told TPG during an interview at the event. "We didn't expect demand to come back at that rapid pace."
"If I could go back in time, yes, probably, we wouldn't retire it," he added.
Notably, the aircraft also features first-class seats — only Lufthansa's A340-600 and Boeing 747-8 also offer the top cabin in addition to business class — giving the airline a renewed opportunity to sell tickets to wealthy "premium leisure" travelers, a market subset that has emerged and grown since the pandemic began.
"Premium leisure is just extremely strong," Janzen said. "A lot of customers are willing to pay more to sit in premium economy, business class or even first class. So that has changed since COVID."
Lufthansa's A380s can seat 509 passengers across four cabins. There are eight first-class seats, 78 business-class seats, 52 premium economy recliners and 371 economy seats.
Flight review: Lufthansa first class on the Airbus A380
Lufthansa will roll out a new first-class cabin as part of its new Allegris cabin design, set to debut later this year.
Lufthansa plans to have four A380s back in service by the end of the year, so there are plenty of opportunities to book a flight if you want to take advantage of this second chance to fly the legendary two-story jetliner.
Related reading: