Even though JetBlue just unveiled its brand-new service to Paris, the carrier is continuing to pursue European expansion.
The New York-based airline is on a legal blitz to secure permission to fly to Amsterdam, which would represent its third market in Europe following London and Paris.
JetBlue recently petitioned the U.S. Department of Transportation (DOT) for help getting access to slots at the Amsterdam Airport Schiphol (AMS), and now the carrier has been awarded these coveted takeoff and landing permissions — with a twist.
Want more airline-specific news? Sign up for TPG's free biweekly Aviation newsletter
Instead of receiving long-term slots, which would allow JetBlue to serve Amsterdam for the foreseeable future, the carrier received temporary slots that were previously assigned to now-defunct FlyBe, according to a March 21 public filing with the DOT.
In fact, these slots are only valid through this summer, and the aviation authorities in the Netherlands have not given JetBlue permission to keep them on a permanent basis.
These limited-time slots pose "significant market planning challenges" for JetBlue since the carrier would face "reputational harm" if it were forced to cancel its Amsterdam flights once the winter season rolls around, the public filing states.
Also on TPG: The best credit cards that offer trip cancellation and interruption coverage 
Without long-term access to Amsterdam, JetBlue isn't going to launch service there, as it shared in a detailed statement with TPG.
"JetBlue is a disruptor in the transatlantic marketplace and we have long said we believe that customers on both ends of these routes deserve better service at a lower price point than what exists today.

The Amsterdam slots that we have been granted are on a seasonal temporary basis, which means JetBlue could face immediate expulsion from the airport within months of launching the route. We will continue to vigorously pursue permanent slots via all available avenues, including with the U.S. Department of Transportation.

JetBlue's incredible service and low fares would be welcomed by customers traveling between the U.S. and Amsterdam, and we will wait to determine the feasibility of our entry onto this route when we are further along in this process."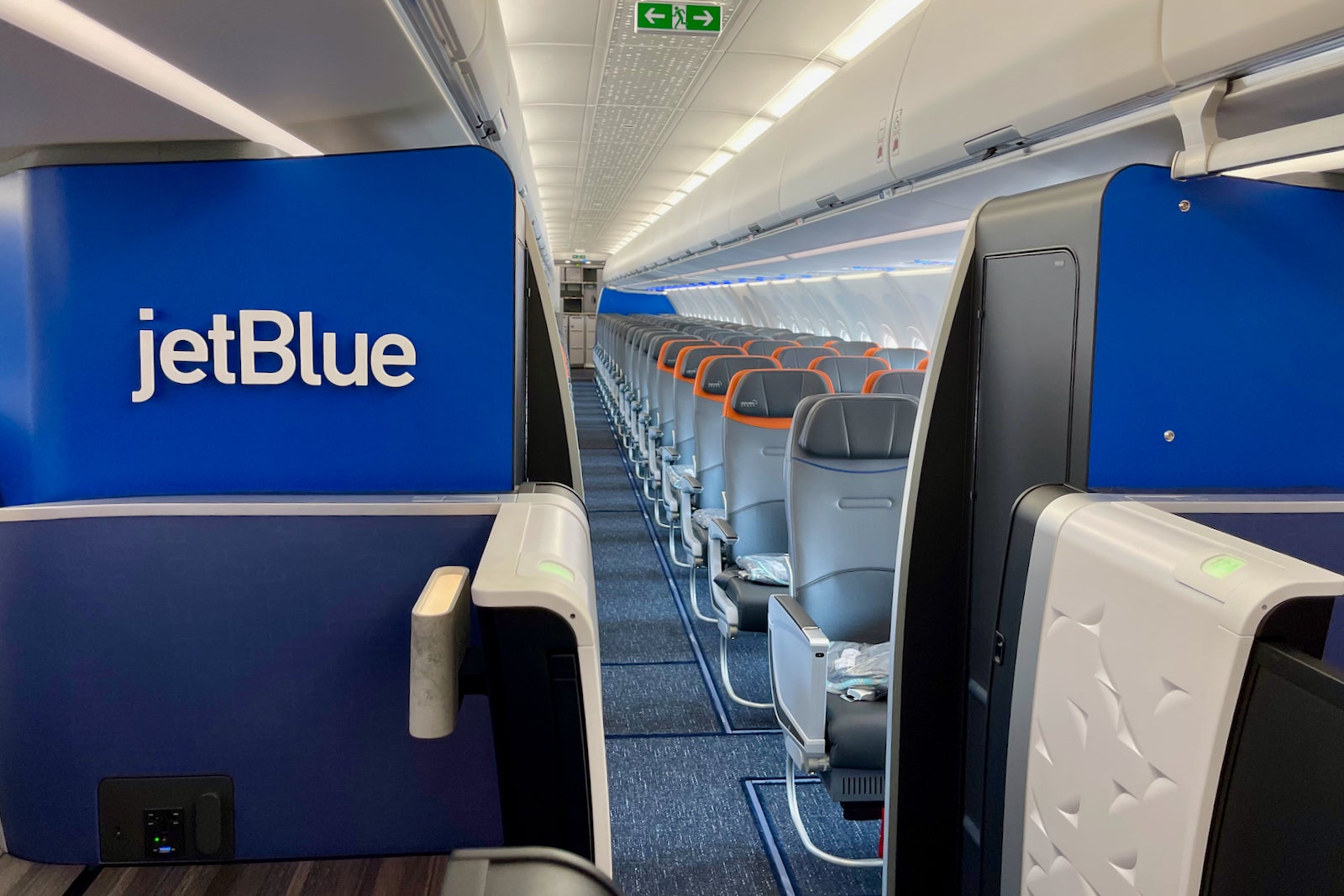 JetBlue's reasoning makes sense. Most carriers would be reluctant to invest in a brand-new market only to be told a few months that they need to pack up and leave.
While JetBlue continues to solicit the DOT's help in getting permanent access to Amsterdam, the carrier is also concerned that the forthcoming cap on annual departures and arrivals at AMS will negatively impact its ability to secure these slots.
This so-called "Balanced Approach" is set to take effect in November 2023, and it'll cap the number of yearly aircraft movements (takeoffs and landings) at AMS to 440,000, down 60,000 from the previous quota, as part of an effort to reduce air and noise pollution in the region.
So, although the airline's proposed Amsterdam service scored a notable win in the form of temporary slots, JetBlue still faces what's turning into an uphill battle to serve the Dutch capital.
According to a recent interview with Joanna Geraghty, JetBlue's president and chief operating officer, "entrenched legacy carriers and joint ventures that have been around for years are impeding the ability for others to grow." 
Geraghty is likely referring to the Air France-KLM and Delta transatlantic joint venture partnership, which offers up to five daily flights between New York and Amsterdam. Plus, Delta and KLM are the only two airlines flying between Boston and Amsterdam.
If JetBlue eventually wins the slots it needs to serve Amsterdam, it will add flights there. "We can do them both," Geraghty said, referring to flying to Paris and Amsterdam using the five new Airbus A321LR jets that JetBlue plans to receive this year.
"We're continuing to knock on their door and hope that at some point they open it and let us in," Geraghty said.
Related reading: