The Langham, London is an upscale London classic.
Welcoming guests since 1865, this timeless property exudes old-world European elegance.
In its early years, guests would come here for a taste of high society and to enjoy modern-day marvels like indoor plumbing, electric lights, elevators and air-conditioning. Today, The Langham continues to draw London visitors seeking the finer things in life.
While a stay at this luxe hotel certainly won't be cheap, if you value having seemingly endless amenities within reach, you'll appreciate all this grandiose hotel has to offer. Wellness facilities are impressive, rooms have ample space and food and beverage options are overwhelming … in the best possible way.
Should you book a stay at The Langham, London? Here's what you need to know to help you decide.
What is The Langham, London?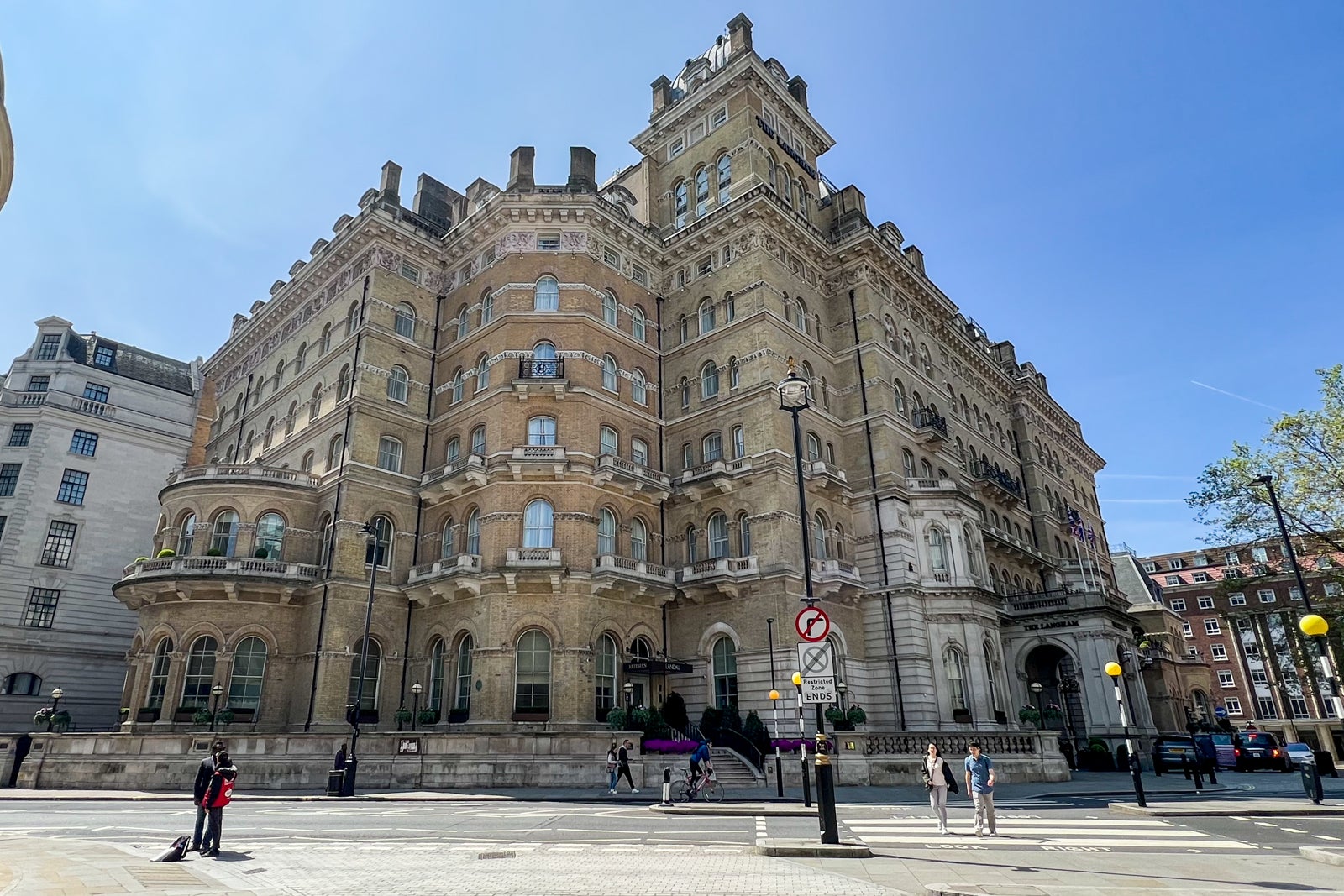 The Langham is a luxurious, historic hotel in the heart of London.
Open since the mid-1800s, this high-end hotel sits in London's Marylebone neighborhood. It's a short walk from the Oxford Circus Tube station, so you can easily access the city's must-visit sights when you're not busy checking out your immediate surroundings.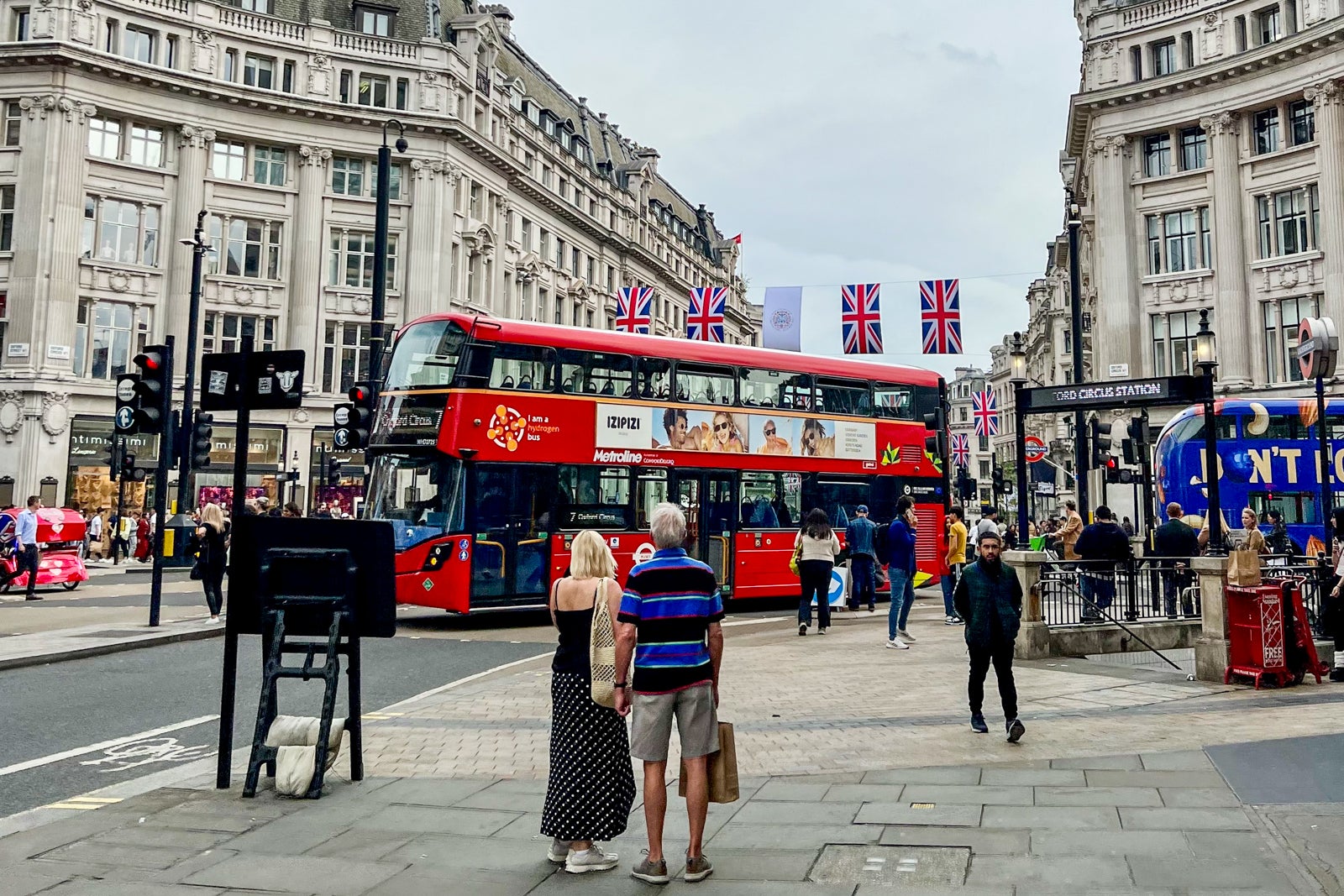 You may recognize this large, stately hotel from movies like "GoldenEye," "Wonderland" or "Burnt." Or, perhaps you've heard about the 380-room property's famous afternoon tea, a beloved tradition available in the hotel's elegant Palm Court.
Regardless of how you came to learn of The Langham, London, you can expect luxe decor, elevated service, memorable amenities and a prime location — plus The Langham Hotels & Resorts brand's famous soft pink hue sprinkled throughout.
Related: The best hotels in London
The location is posh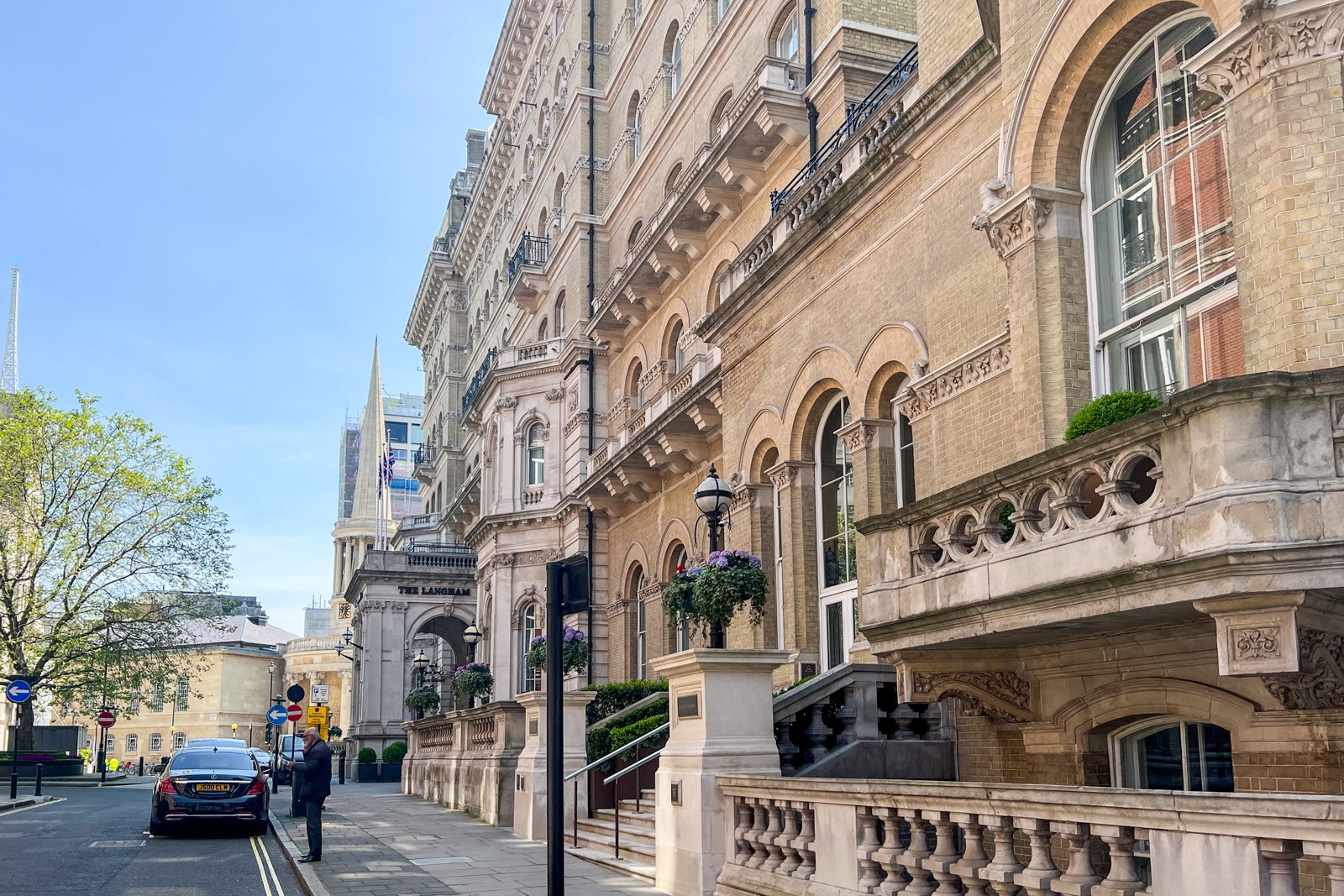 A fixture in London's fancy Marylebone neighborhood, The Langham, London is an ideal spot for shopaholics, foodies and sightseers, as it sits within a short walk or Tube ride of various boutiques and restaurants, plus some of London's most important sights.
Head about a mile north for a dose of greenery and animal sightings at Regent's Park, or venture a mile east to The British Museum to see its treasured artifacts. Buckingham Palace, Westminster Abbey and Trafalgar Square are also close by.
If you're a media junkie, keep your eyes peeled for well-known journalists and political analysts during your stay. The BBC's headquarters is across the street, so it's common to see famous figures like Bob Woodward, whom I ran into at the on-site gym, using the hotel's amenities.
Related: 27 of the best free things to do in London
You can book The Langham, London a couple of ways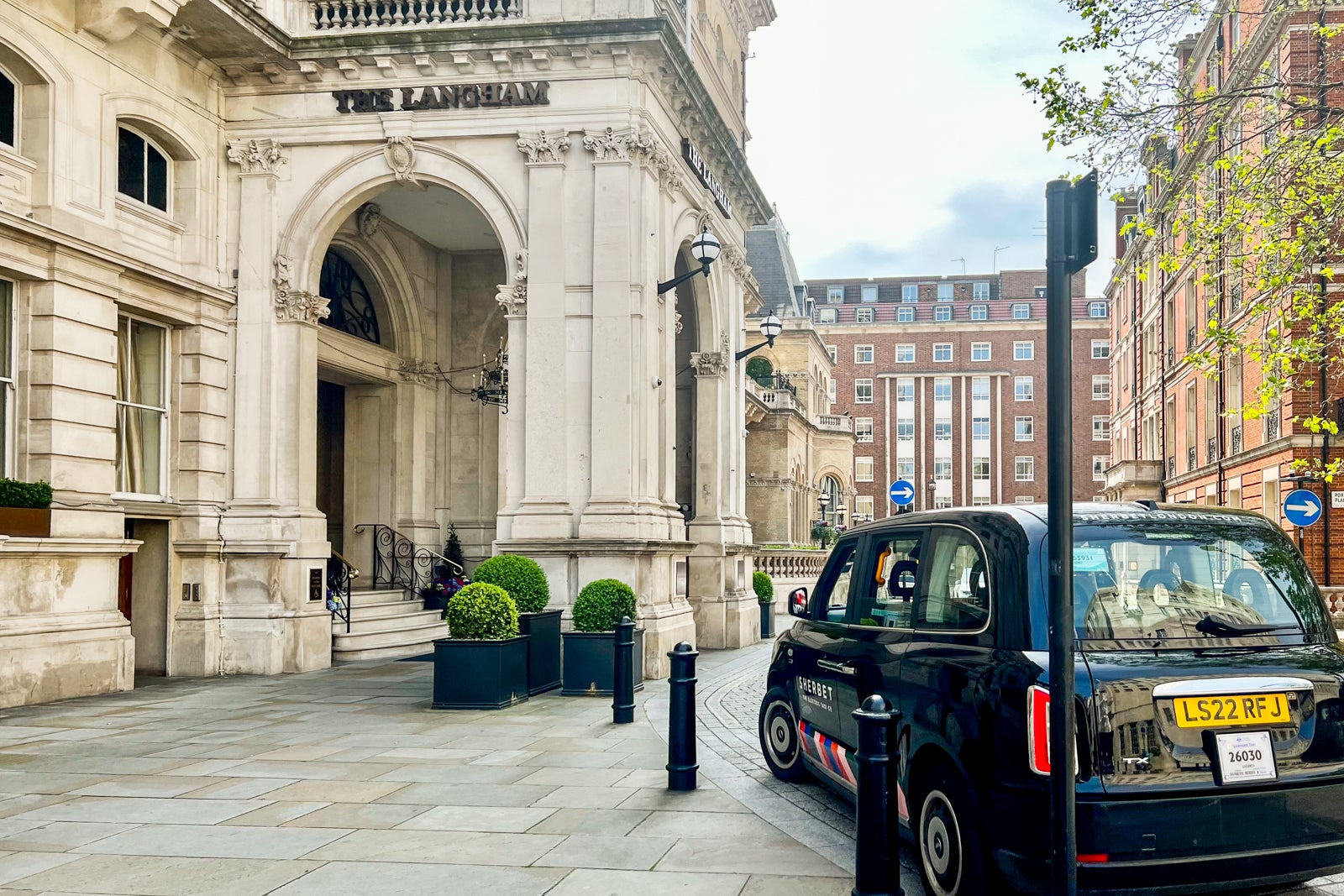 Although The Langham, London participates in the brand's 1865 Privilege loyalty program, elite status and on-site perks like room upgrades and welcome amenities are awarded based on the number of nights you stay, so brand newcomers like me only receive a limited number of benefits as entry-level members.
Since my stay would not include any noteworthy extras and there isn't a way to accrue points for a free night redemption, I had two options for booking my two-night visit: Pay with cash or book via a credit card's luxury travel portal.
During the peak summer season, rates for a standard Superior Room range from 675 to 960 British pounds (about $860 to $1,223) a night. Since the cash rates for my travel dates were higher than those available through the American Express Fine Hotels + Resorts program, I decided to use my Platinum Card® from American Express to book through Amex's travel portal. The total cost of my stay was $1,350, or roughly $675 per night.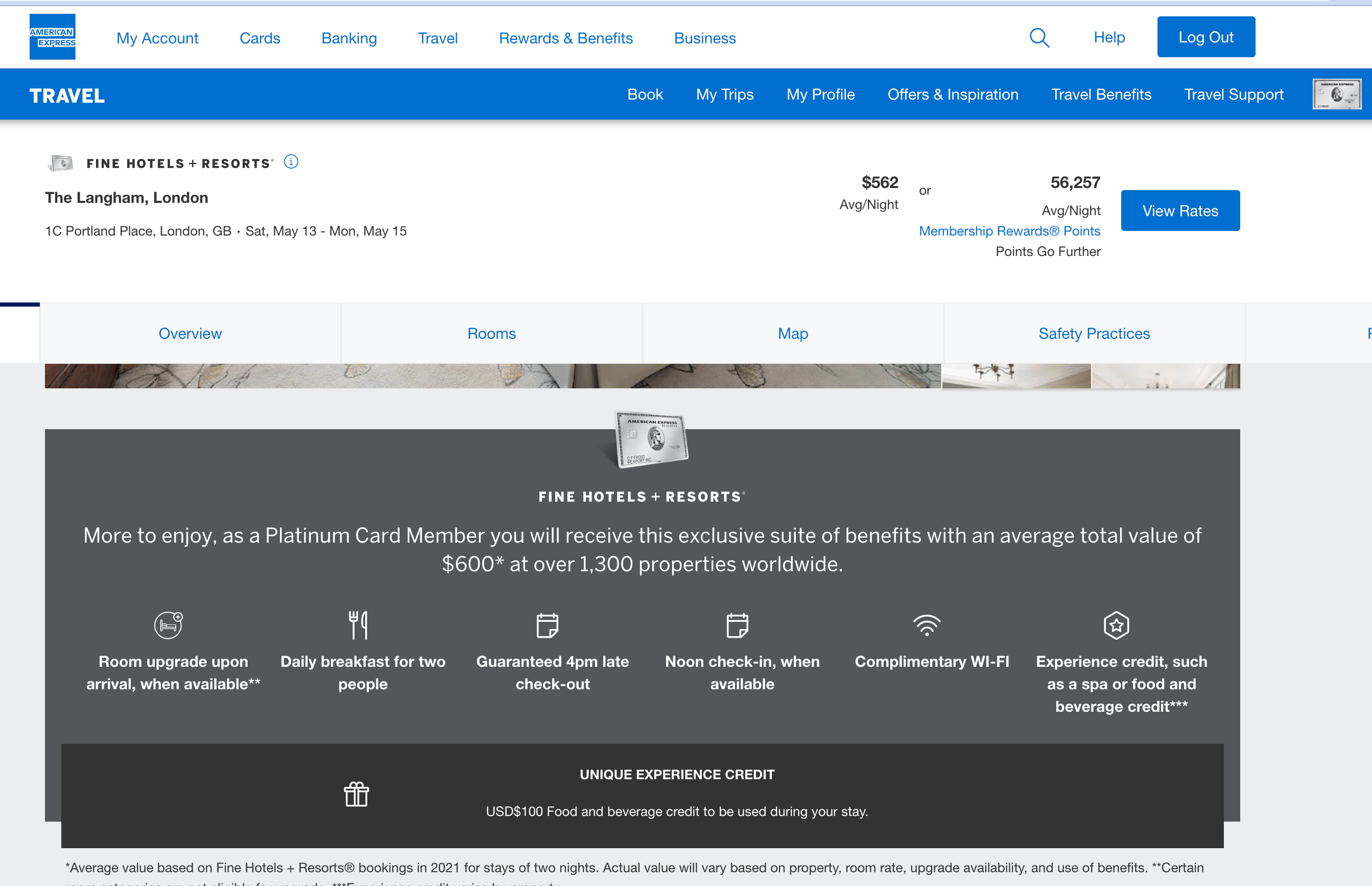 If you book through the Amex Fine Hotels + Resorts program, know that your stay will come with several perks, including a $100 property credit, daily breakfast for two people, late checkout and a room upgrade (when available).
By paying with your Amex Platinum, you'll also accrue Membership Rewards points to apply toward a future trip expense. For my visit, I racked up 6,750 Membership Rewards points, which TPG values at $135.
Related: Why I will keep the Amex Platinum card despite its outrageous annual fee
The elegant lobby is a showstopper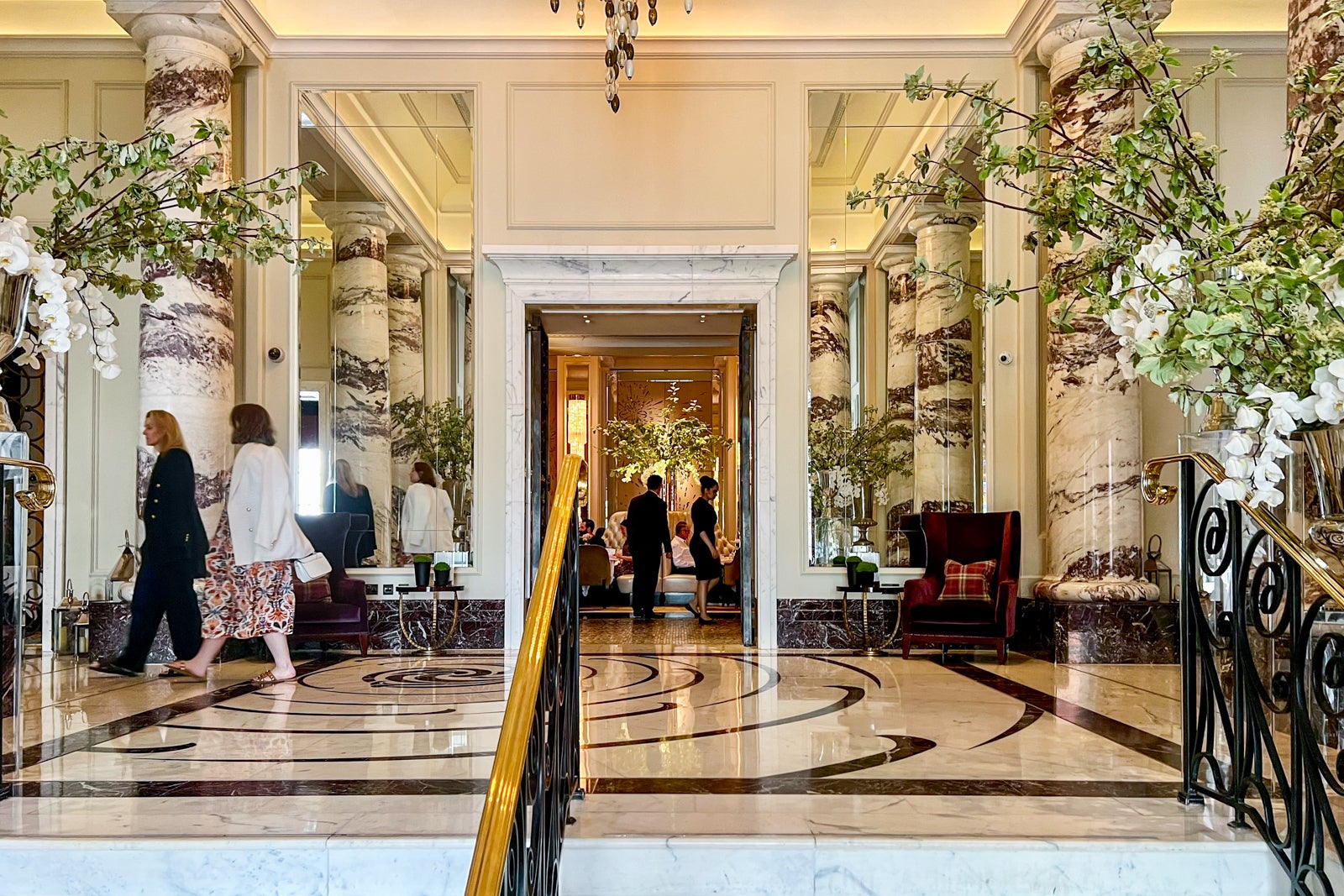 Don't let the Victorian exterior fool you. Inside, you'll find a grand lobby full of spectacular chandeliers and marble columns.
While the design was a bit busy for me, I loved the understated elegance of the decor. It created a refined vibe that fit the high prices of the rooms without being showy.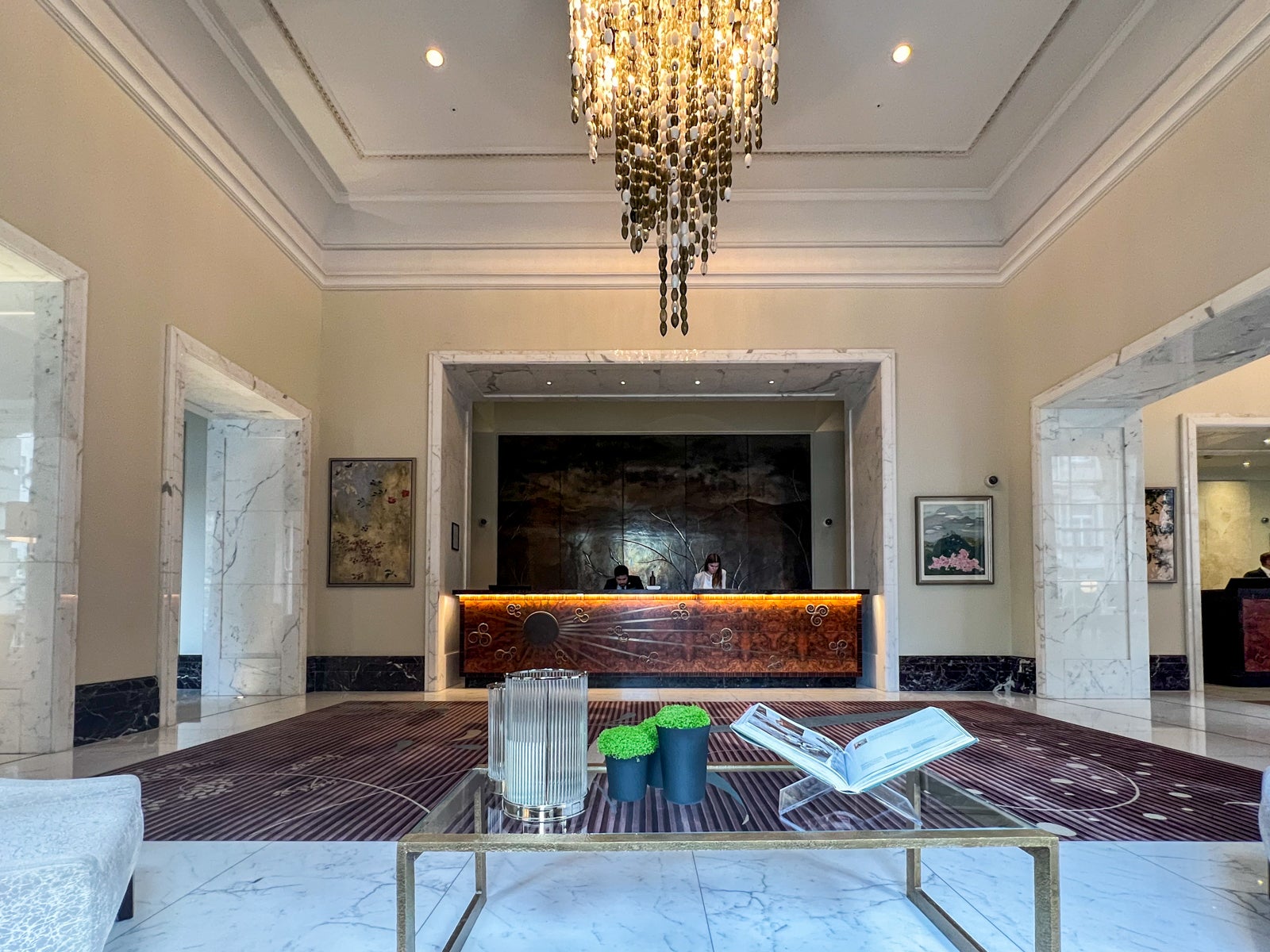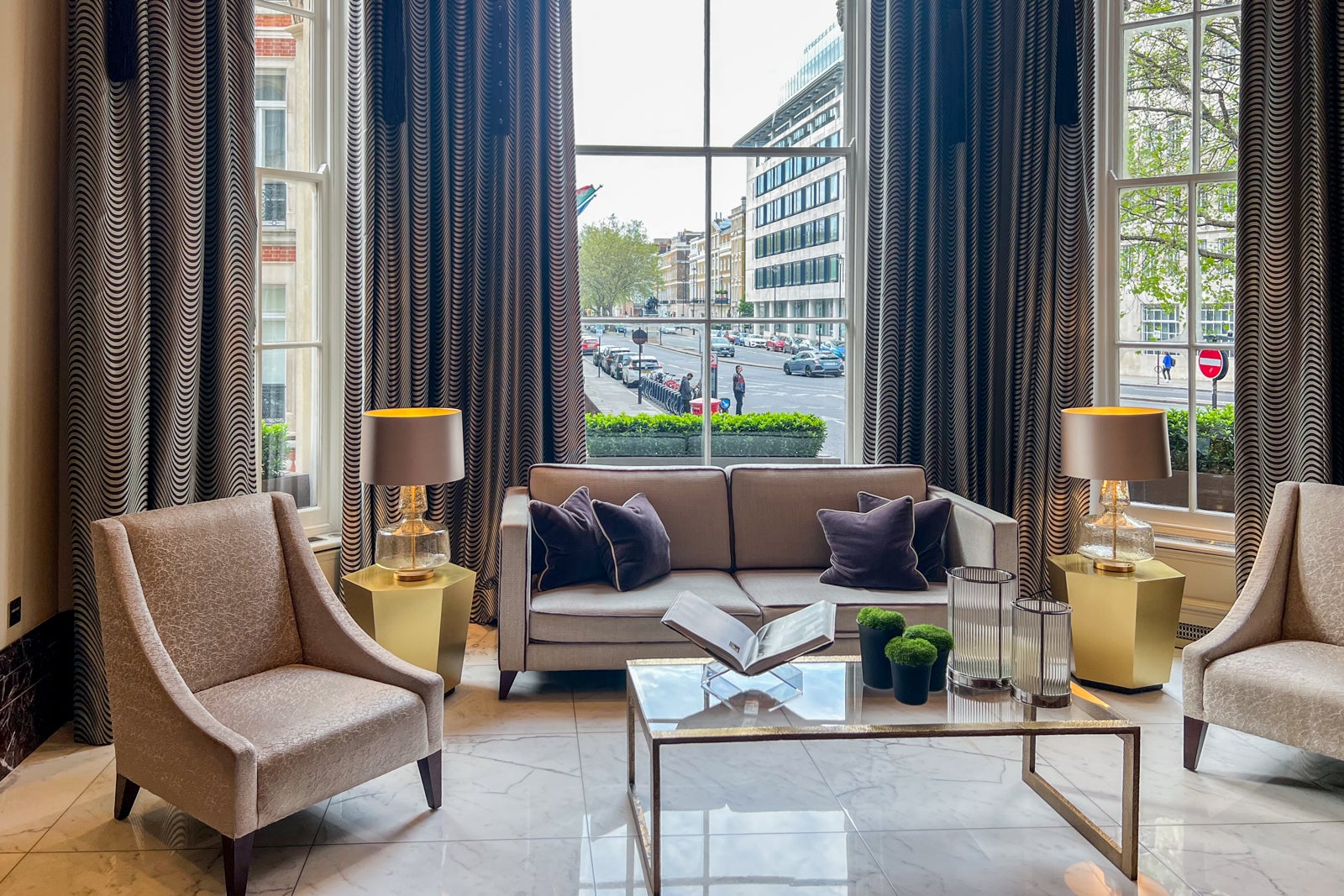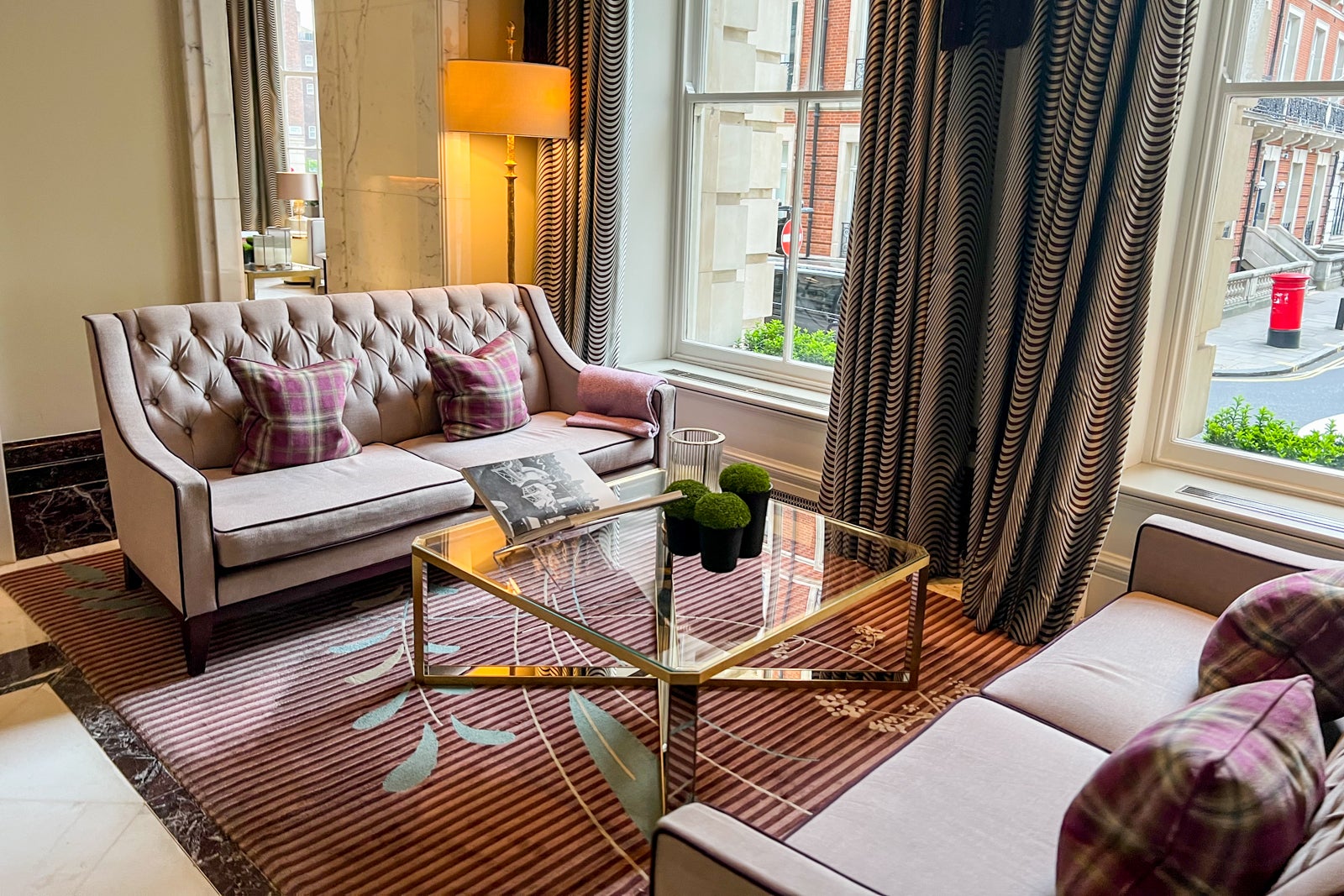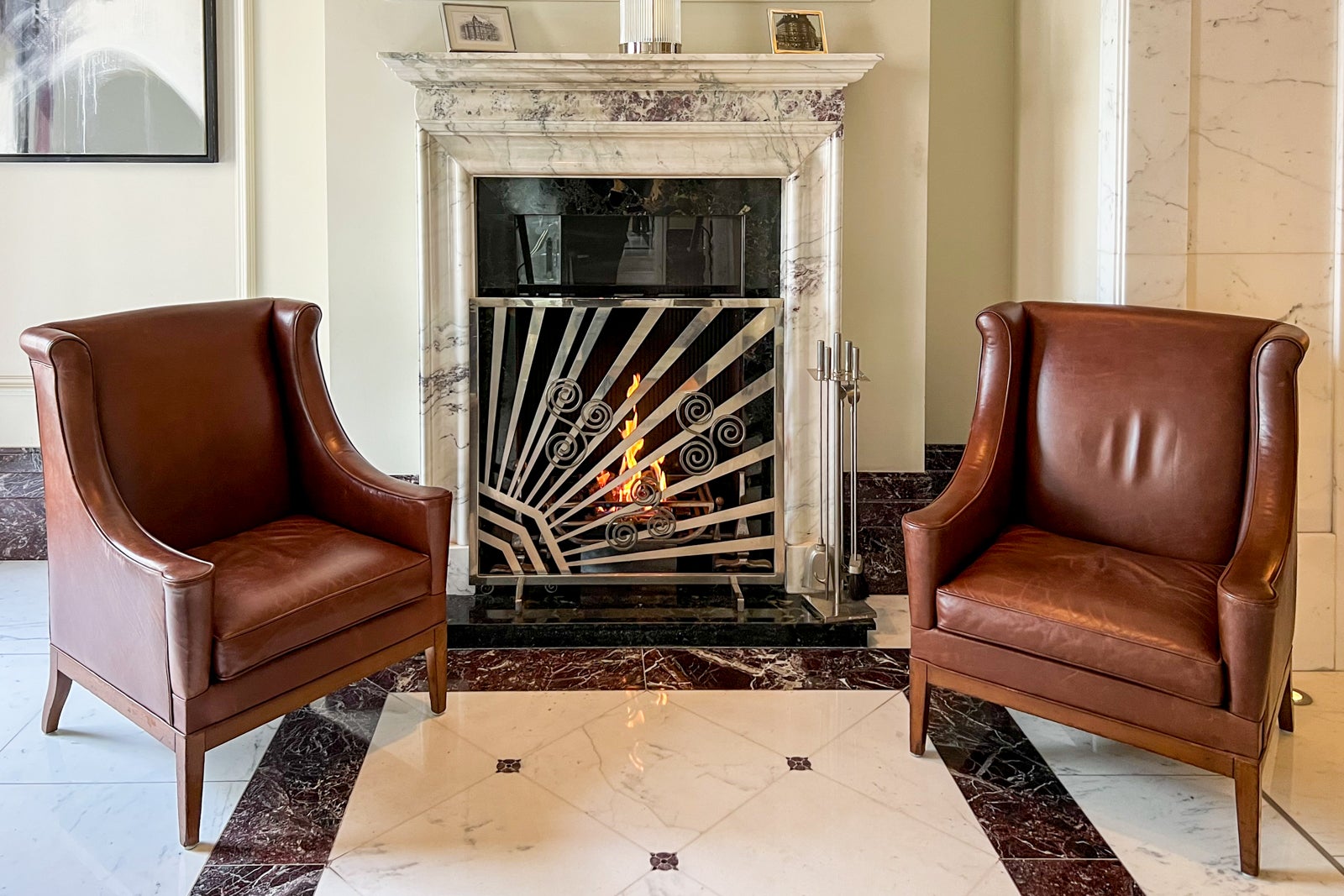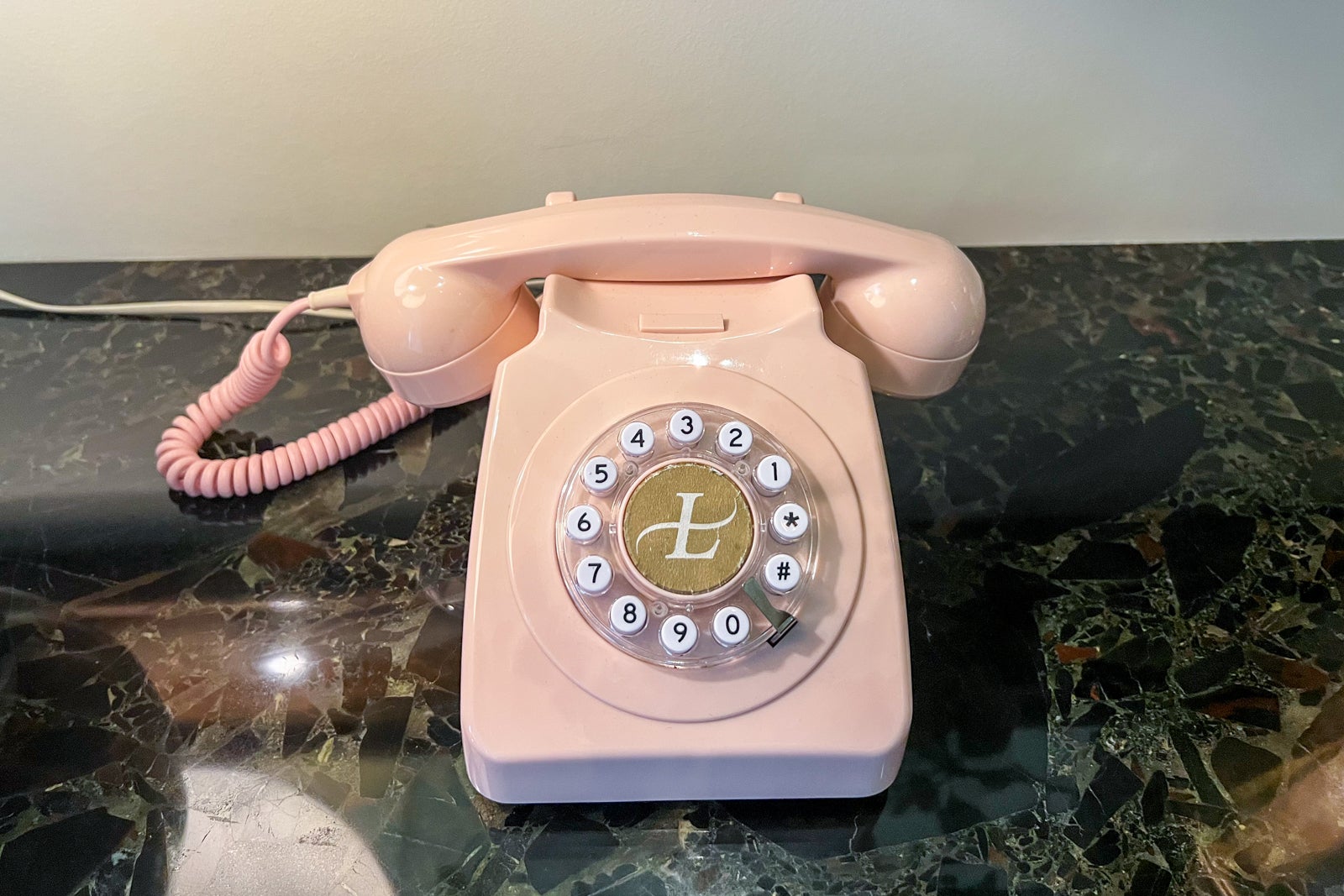 Remember to look for The Langham's signature color, too. I noticed it on an old-school rotary phone off to the side of the lobby.
Related: The complete guide to flying to London on points and miles
Rooms are large and luxurious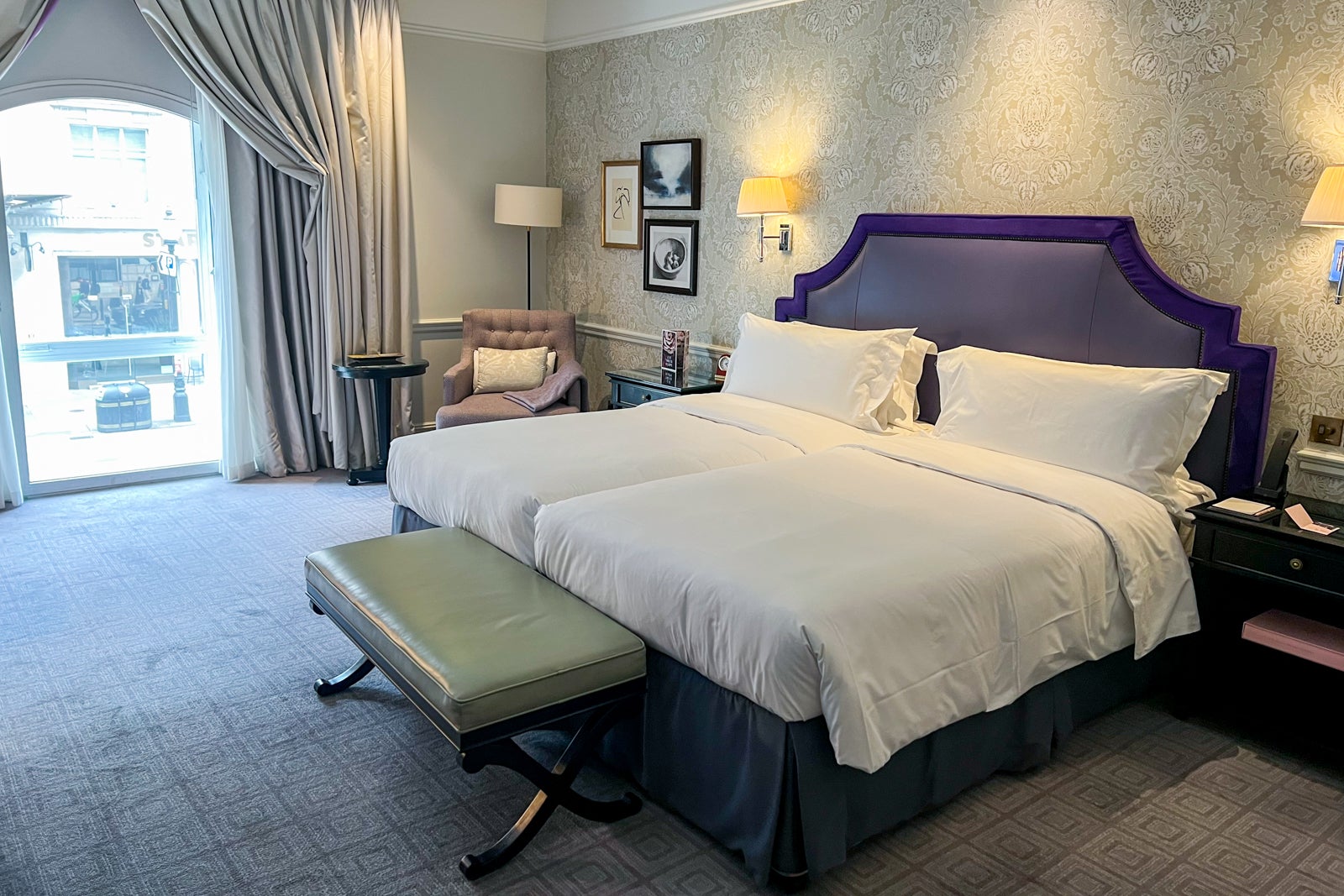 Despite booking a standard Superior Room, I spent my two-night stay in a larger Deluxe Room thanks to booking through Amex Fine Hotels + Resorts.
Measuring 355 square feet, the upgraded room felt quite spacious, especially by London standards. While the first-floor location and view of busy Langham Place (a side street named after the property) weren't my favorite, my travel companion and I slept soundly in the two twin beds pushed together to create a king-size bed.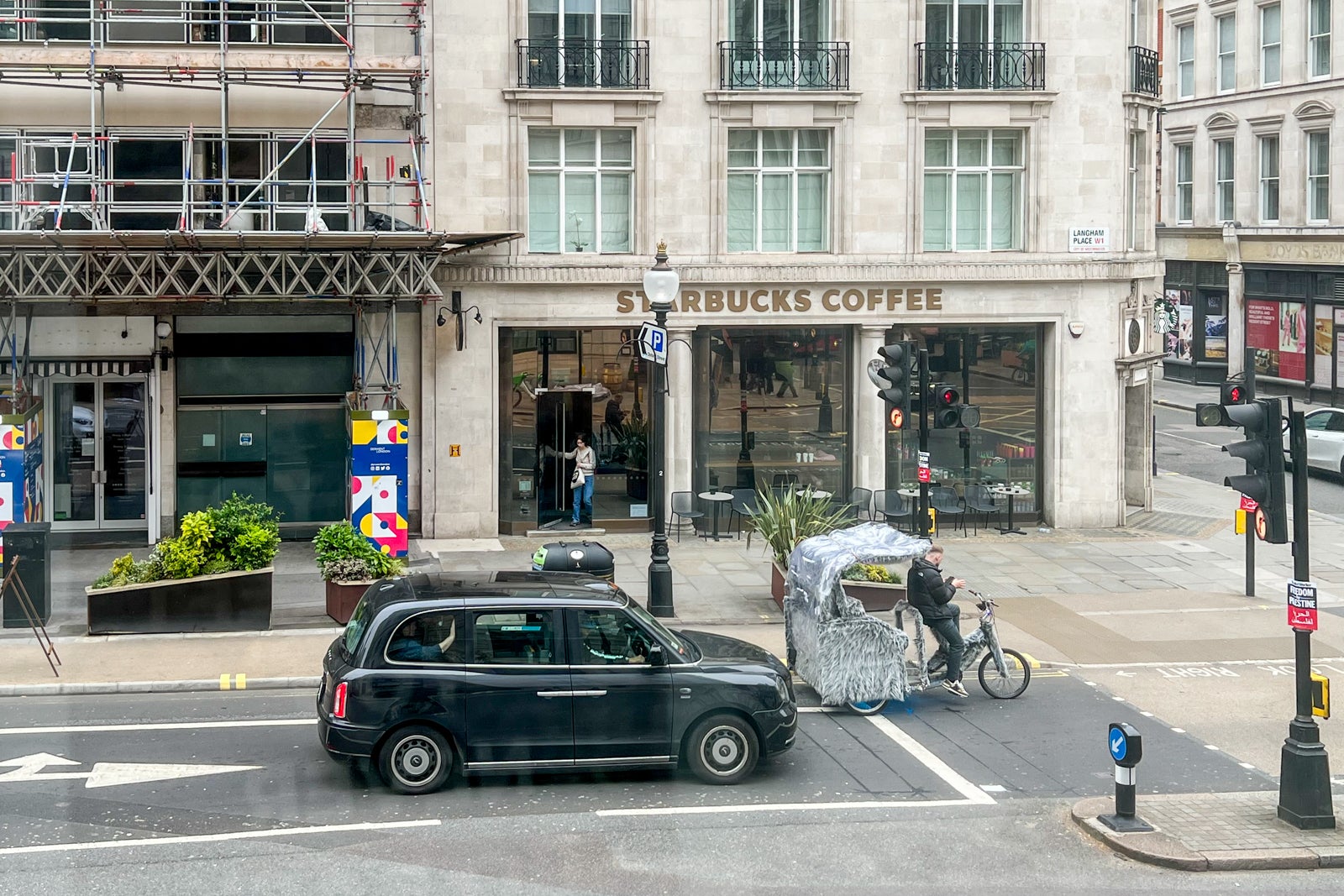 Immediately upon entering the room, there was a Nespresso machine and a tea kettle on an entry cabinet with a stocked mini-fridge. A large closet equipped with all the standard amenities (an ironing board, a safe and hangers) sat just past the entrance as well.
Farther in, the bed was close to a window and a reading nook. The exact decor will vary by accommodation — some rooms have completely neutral interiors with off-white walls and subtle floral carpets, while others have gray accents with pops of purple, blue and/or yellow. However, you'll find several amenities in all rooms, including large flat-screen TVs, chests of drawers for clothing storage, blackout curtains and small desks with room to work.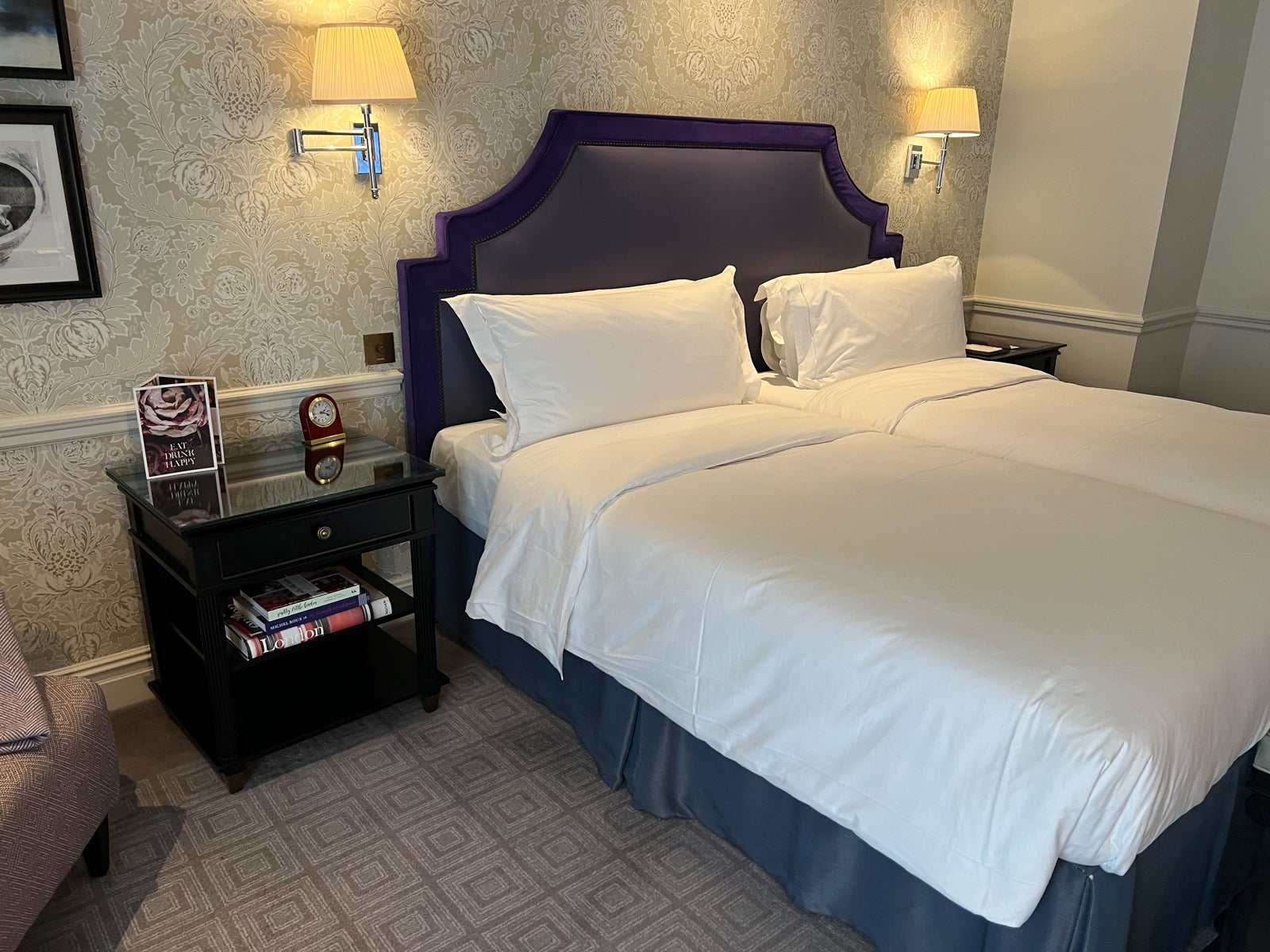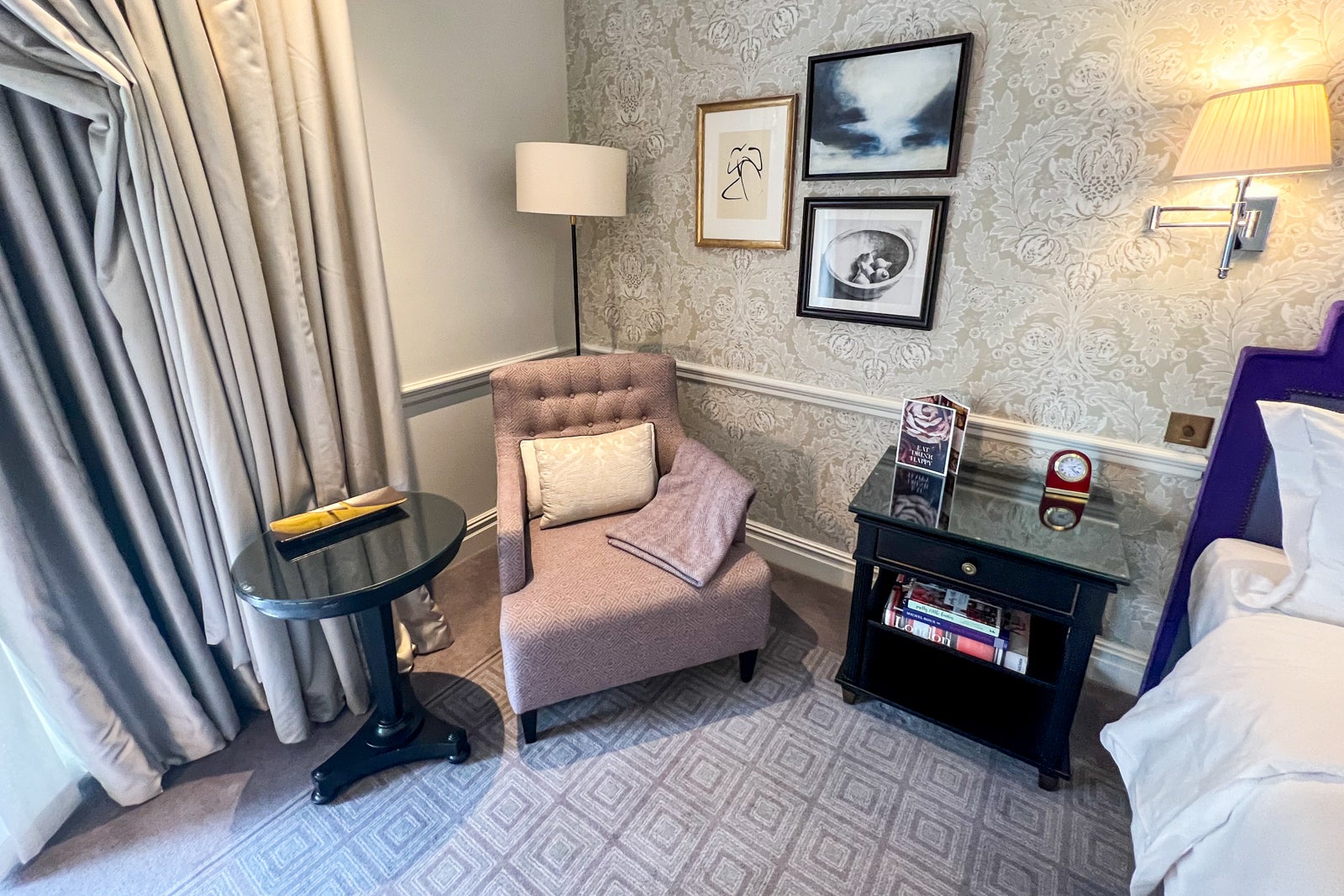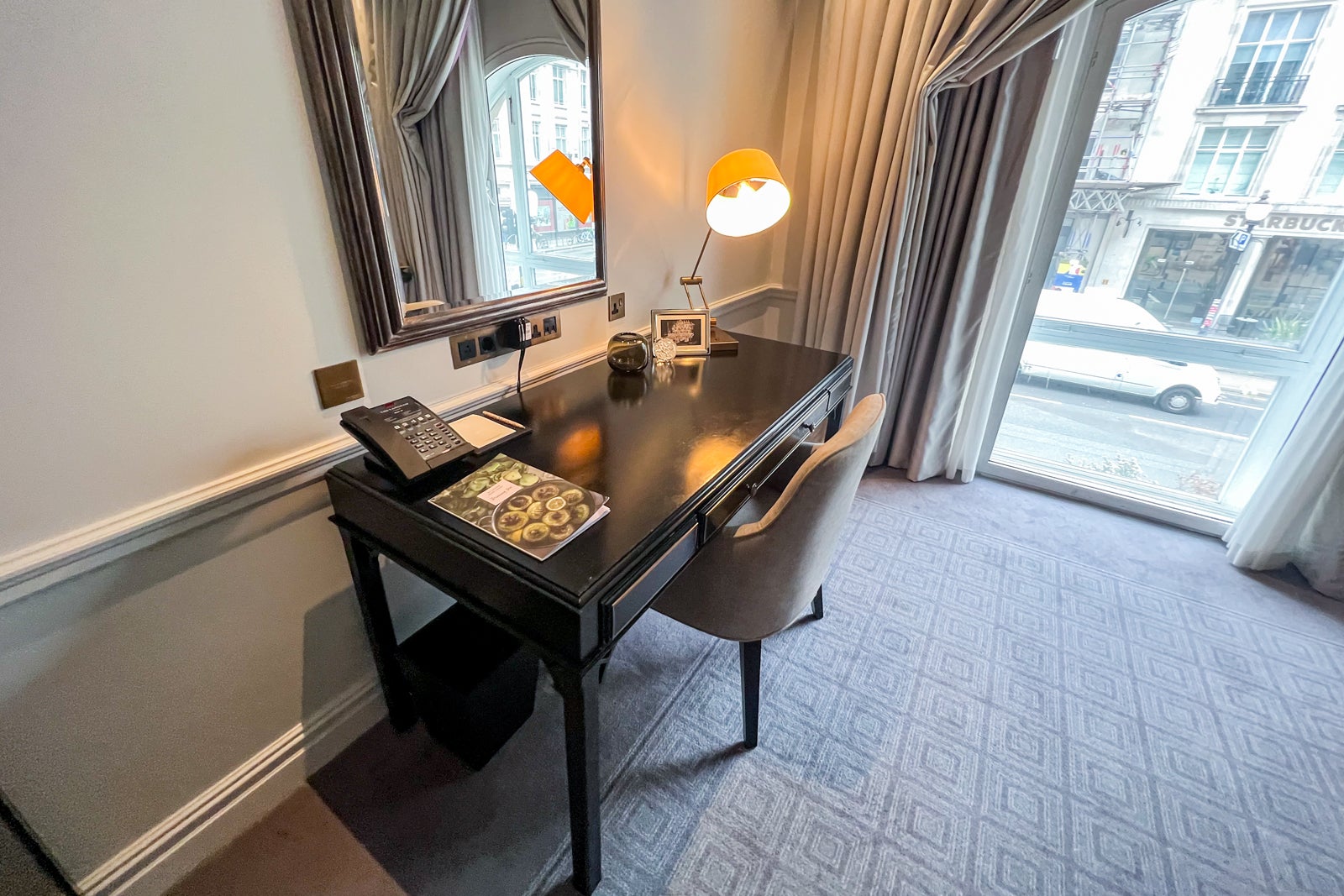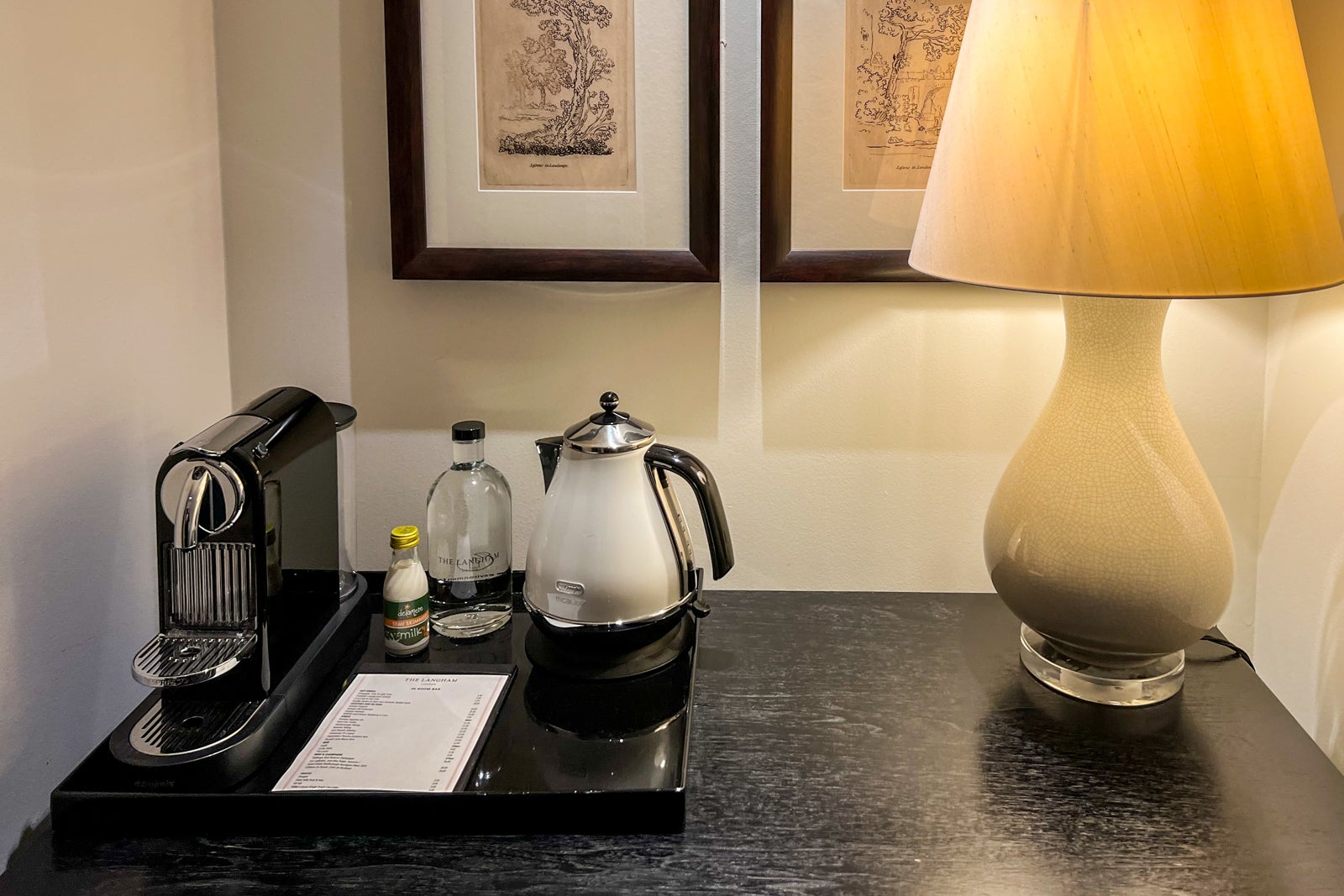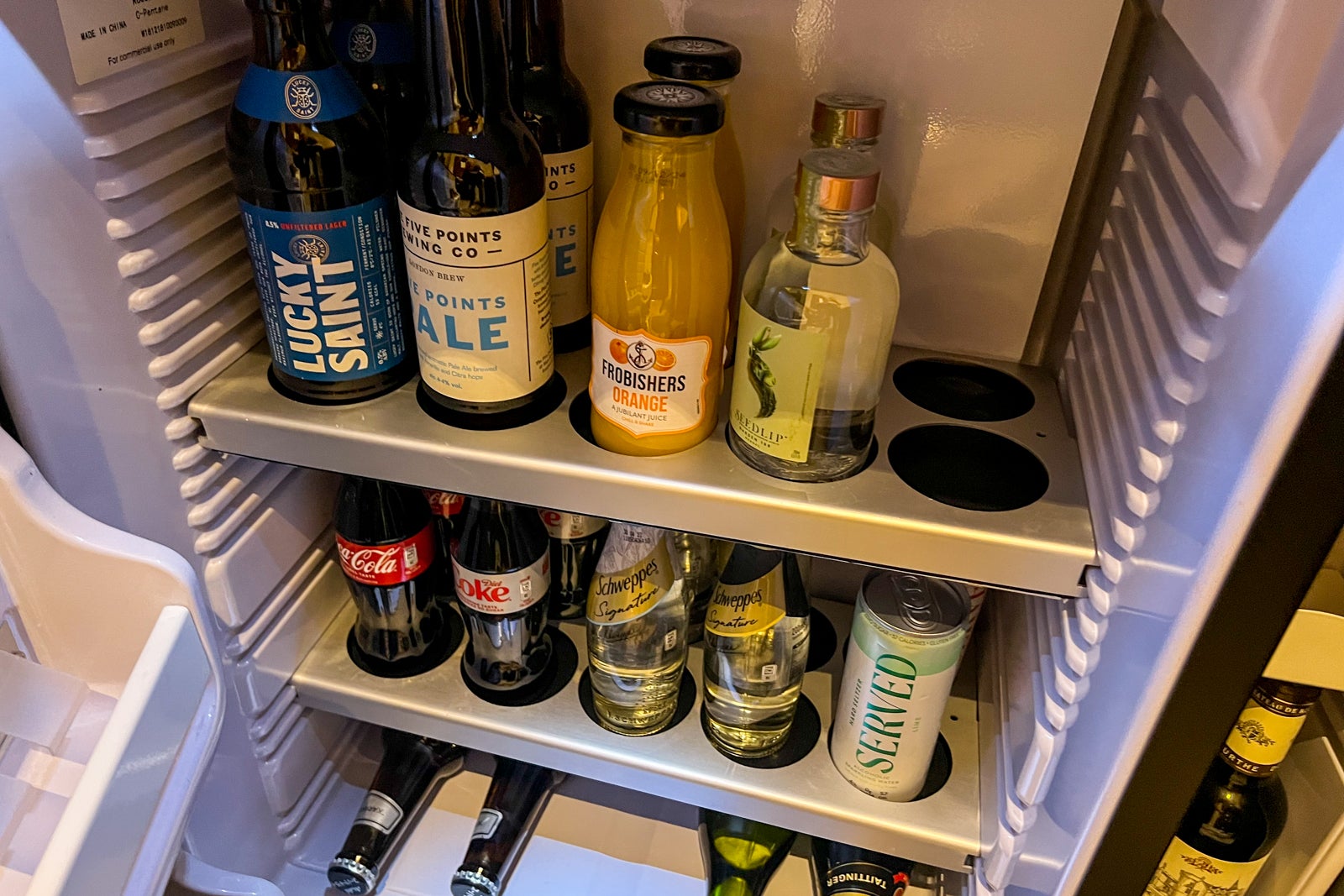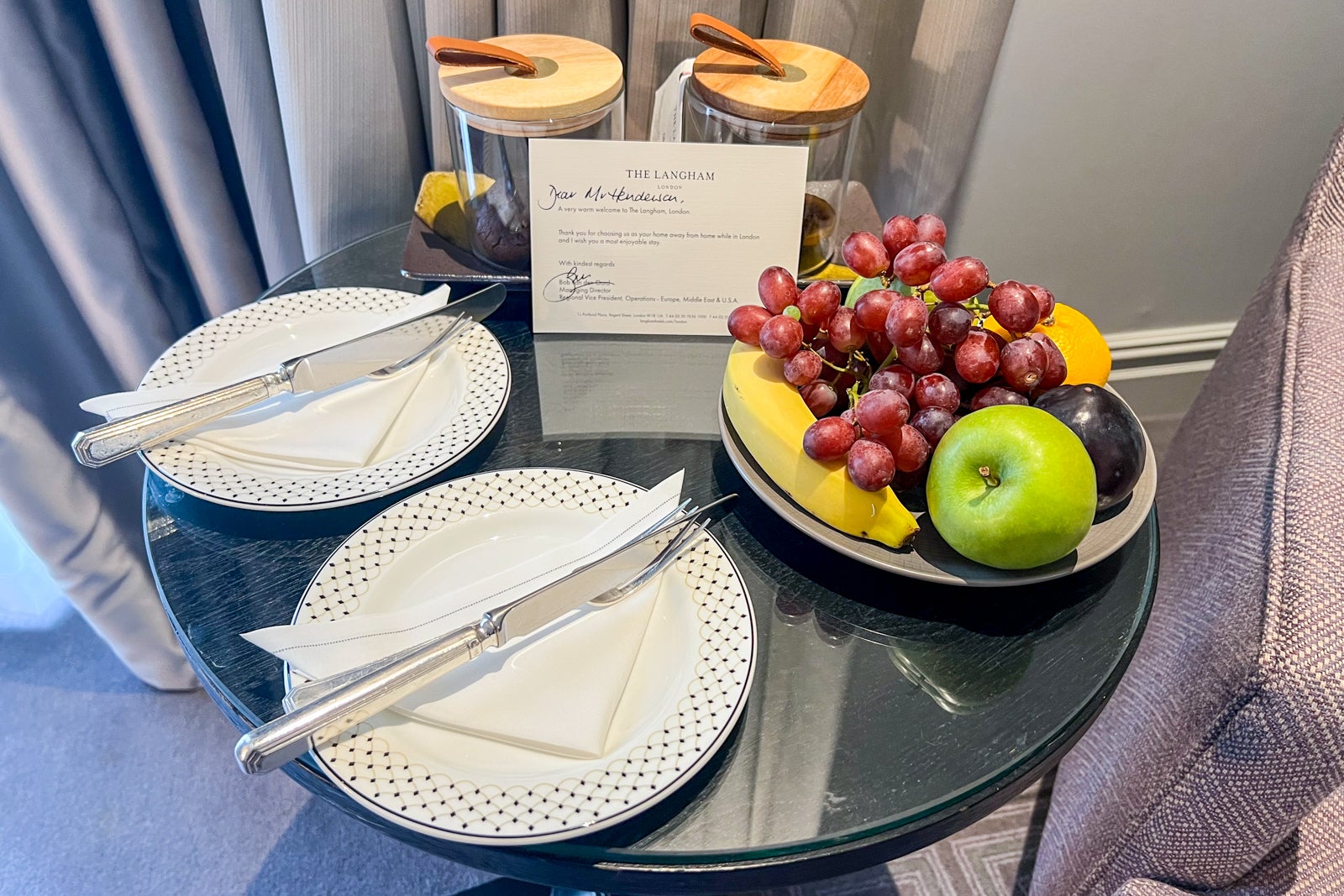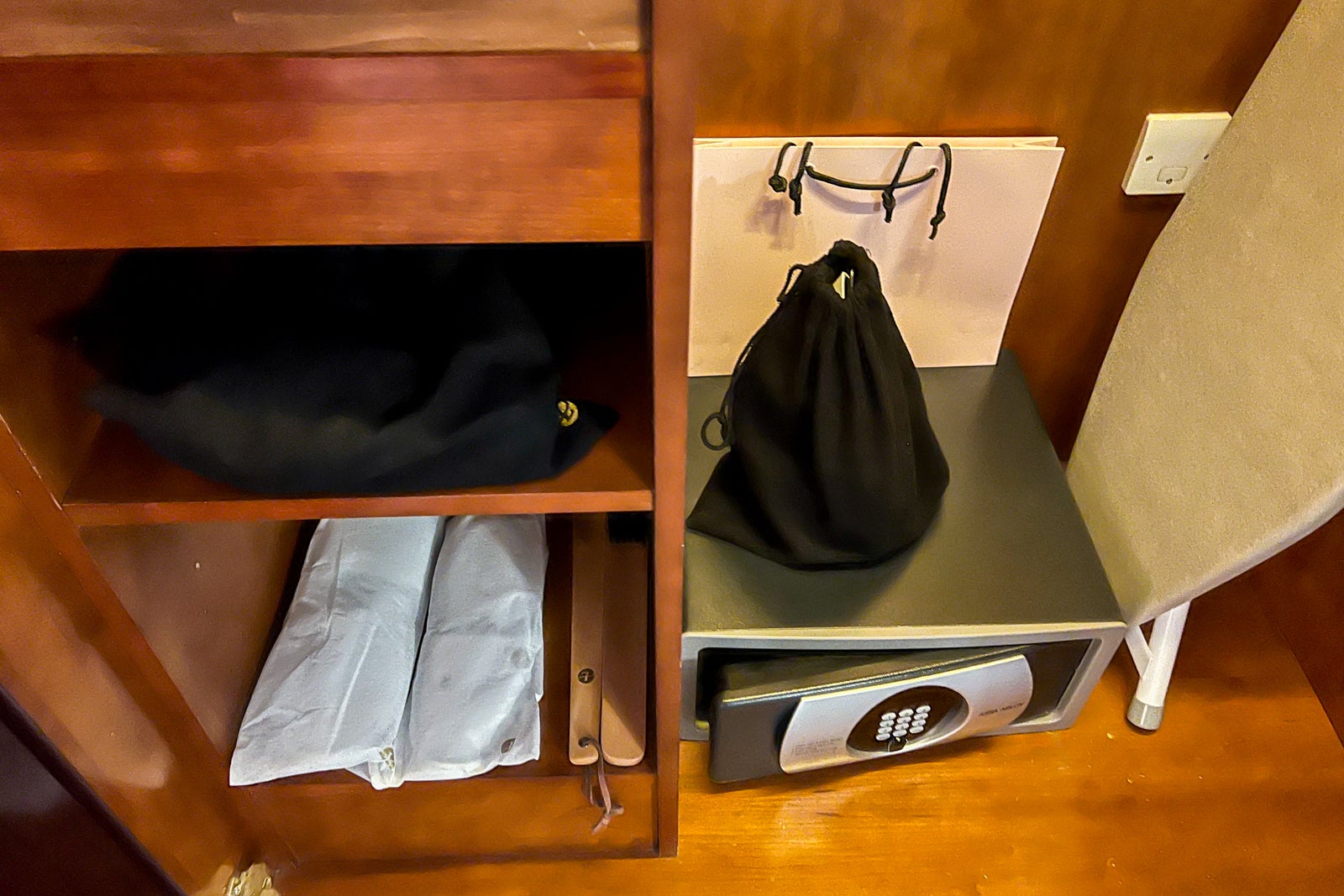 Much to my surprise, a lovely welcome amenity featuring fresh fruit, delicious chocolate treats and candied almonds also awaited us by the window.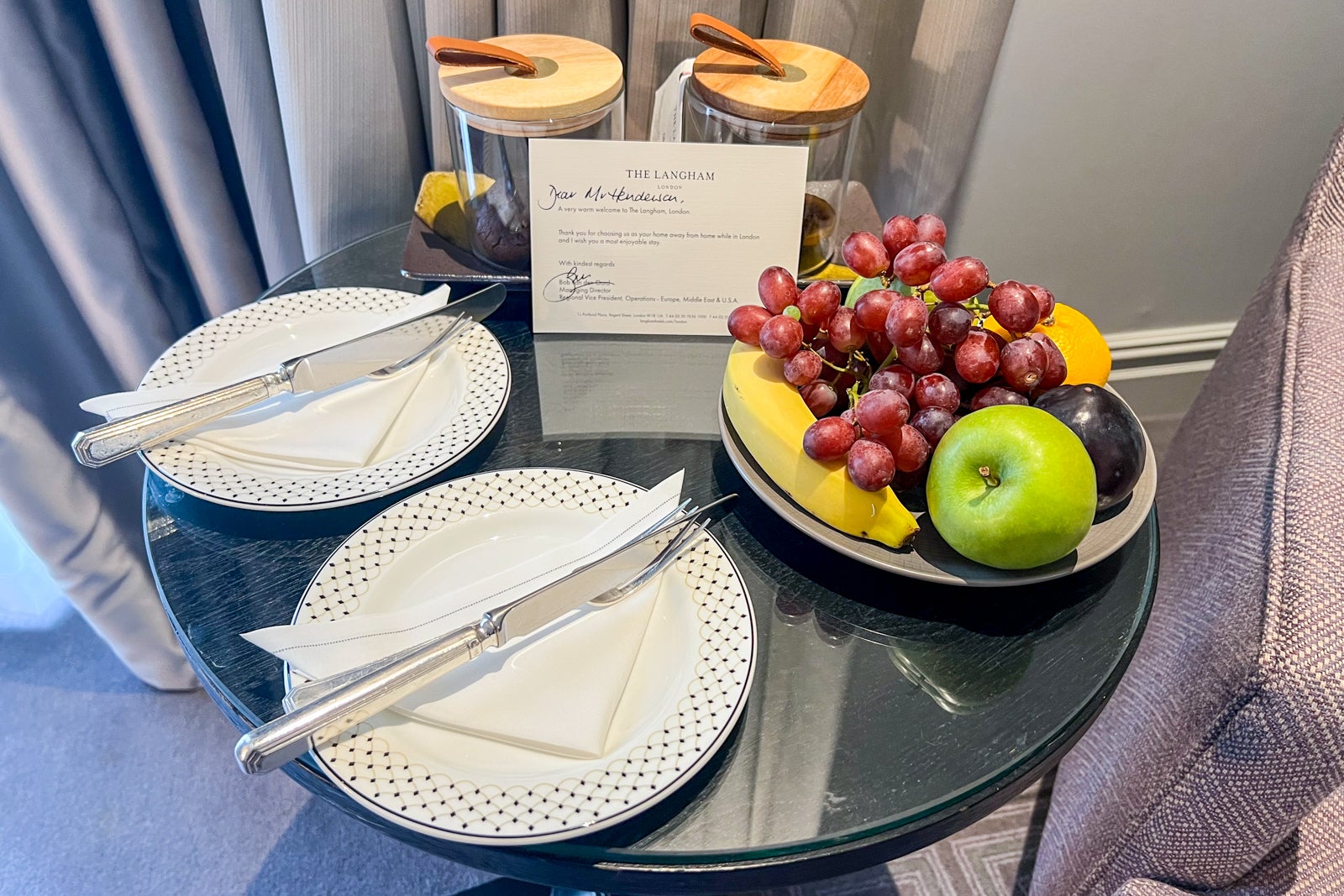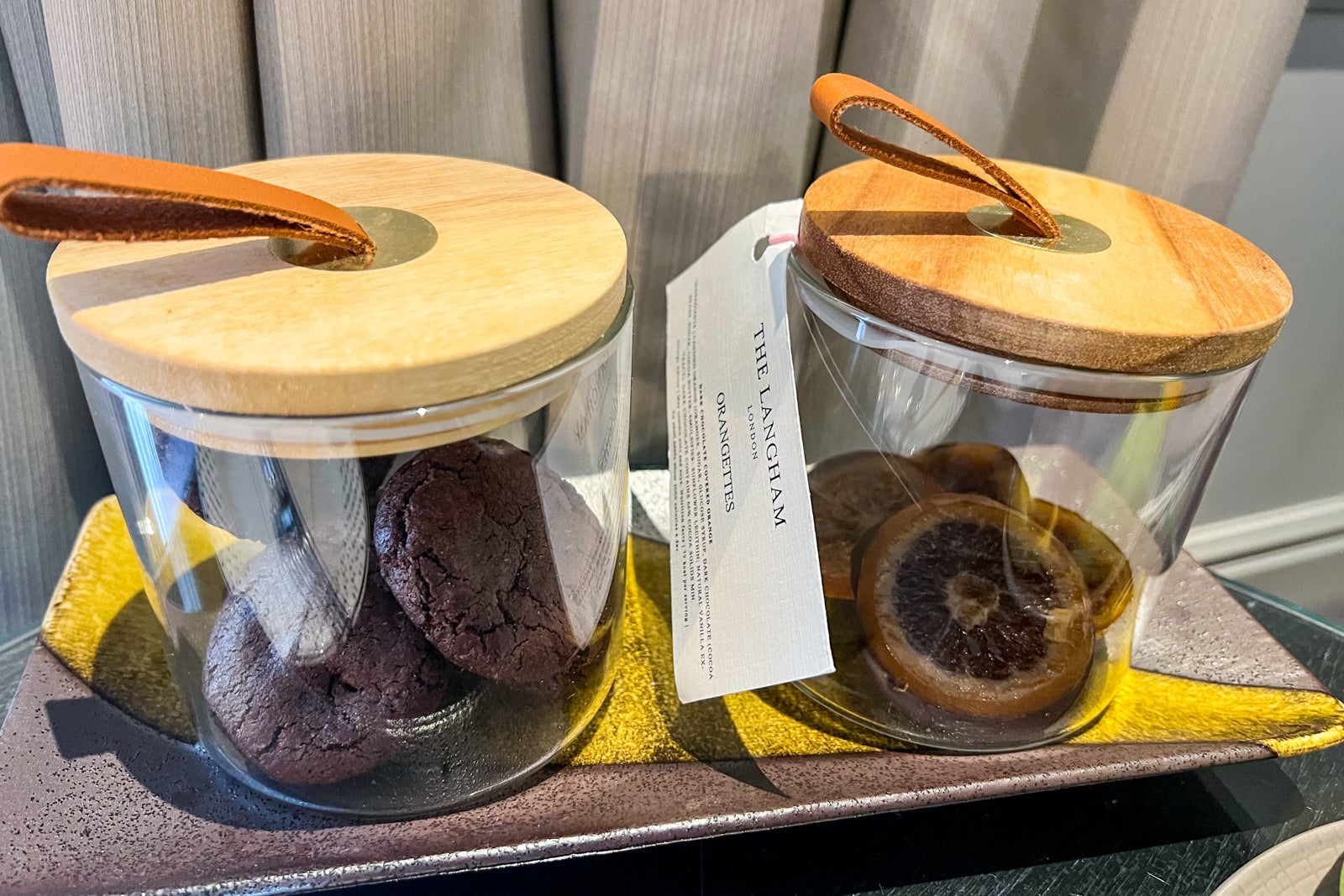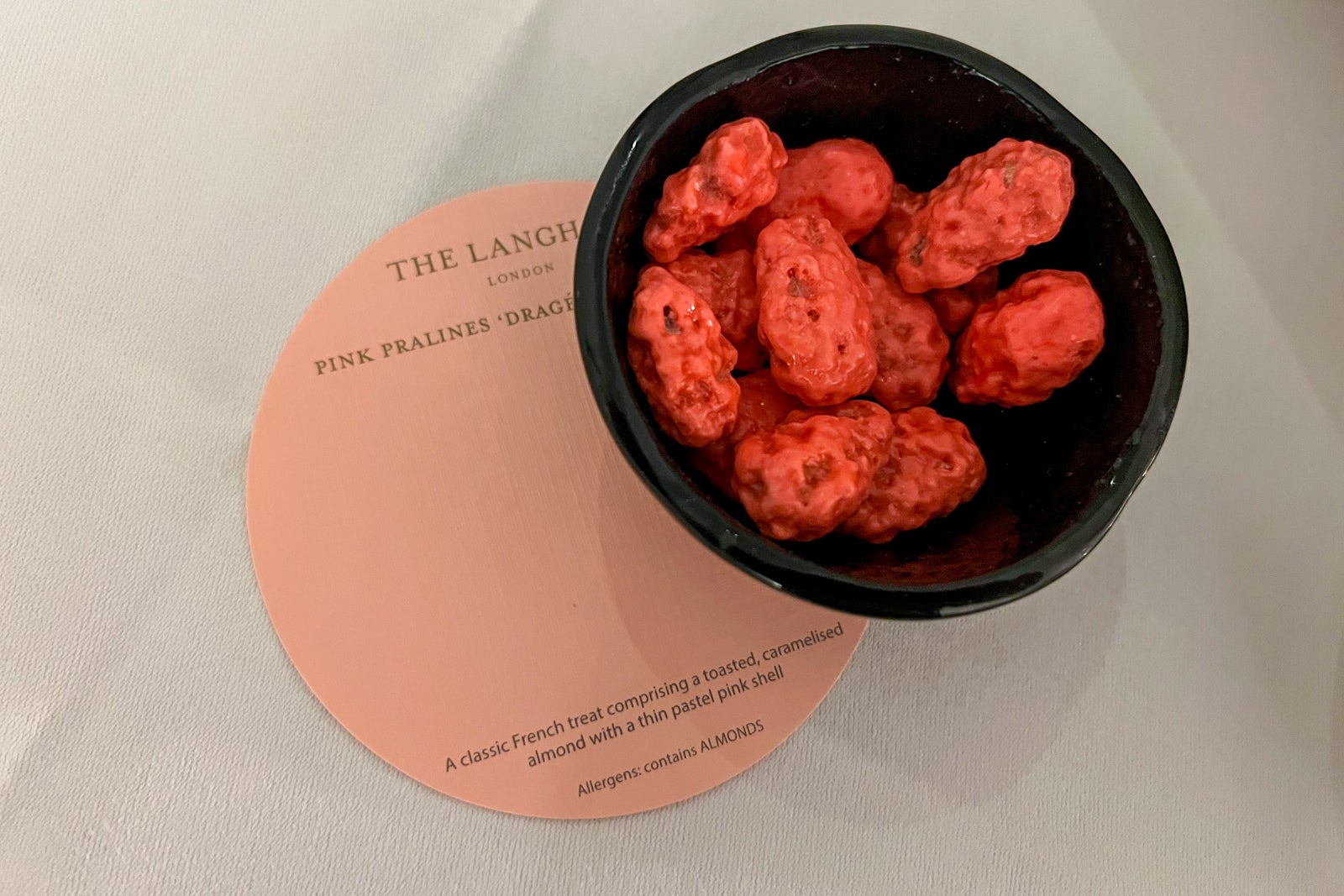 Perhaps the most luxurious part of the room was the bathroom. Offering large tubs and separate showers, the bathrooms are a classic case of traditional grandeur, featuring green and white marble on the floors, walls and sink.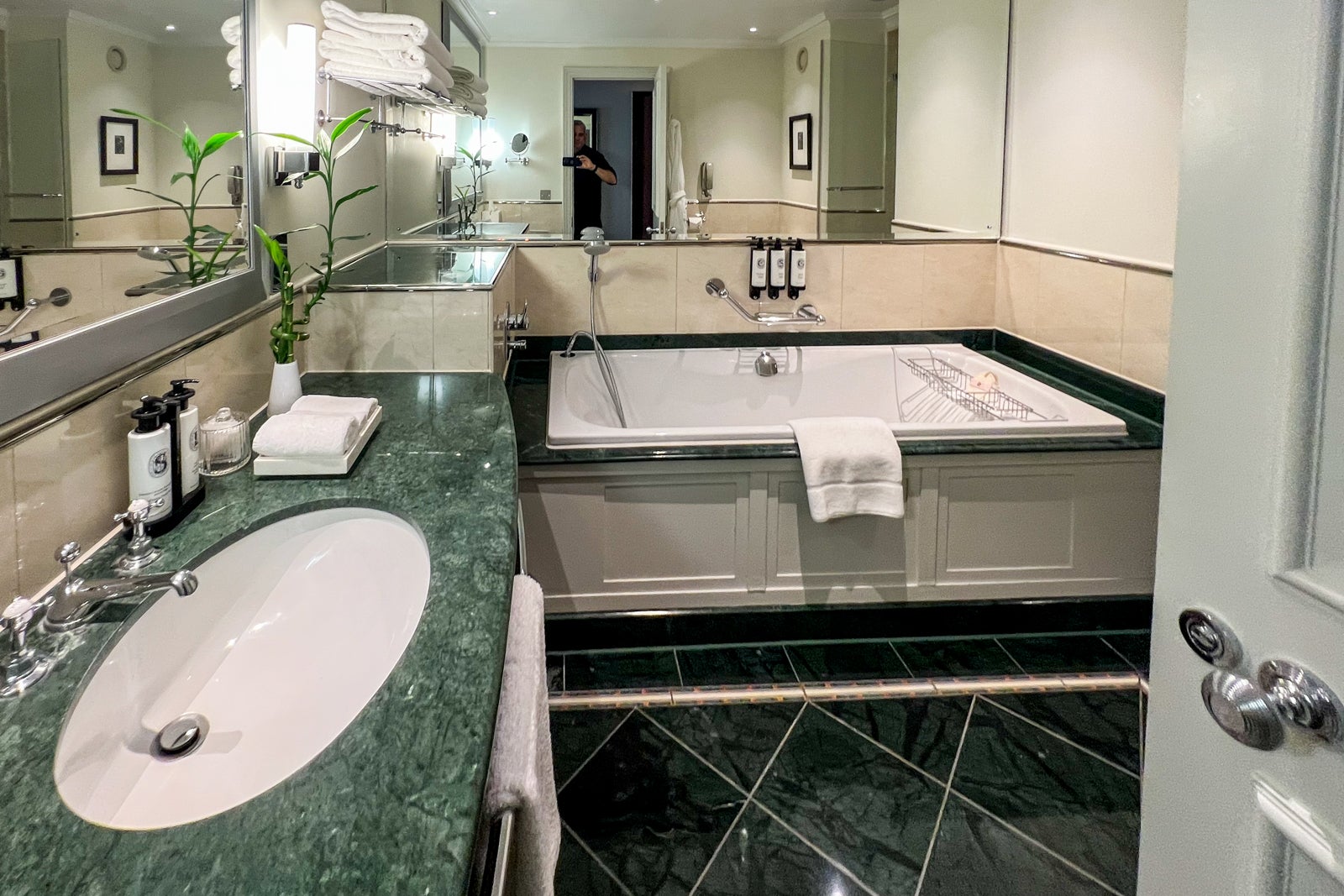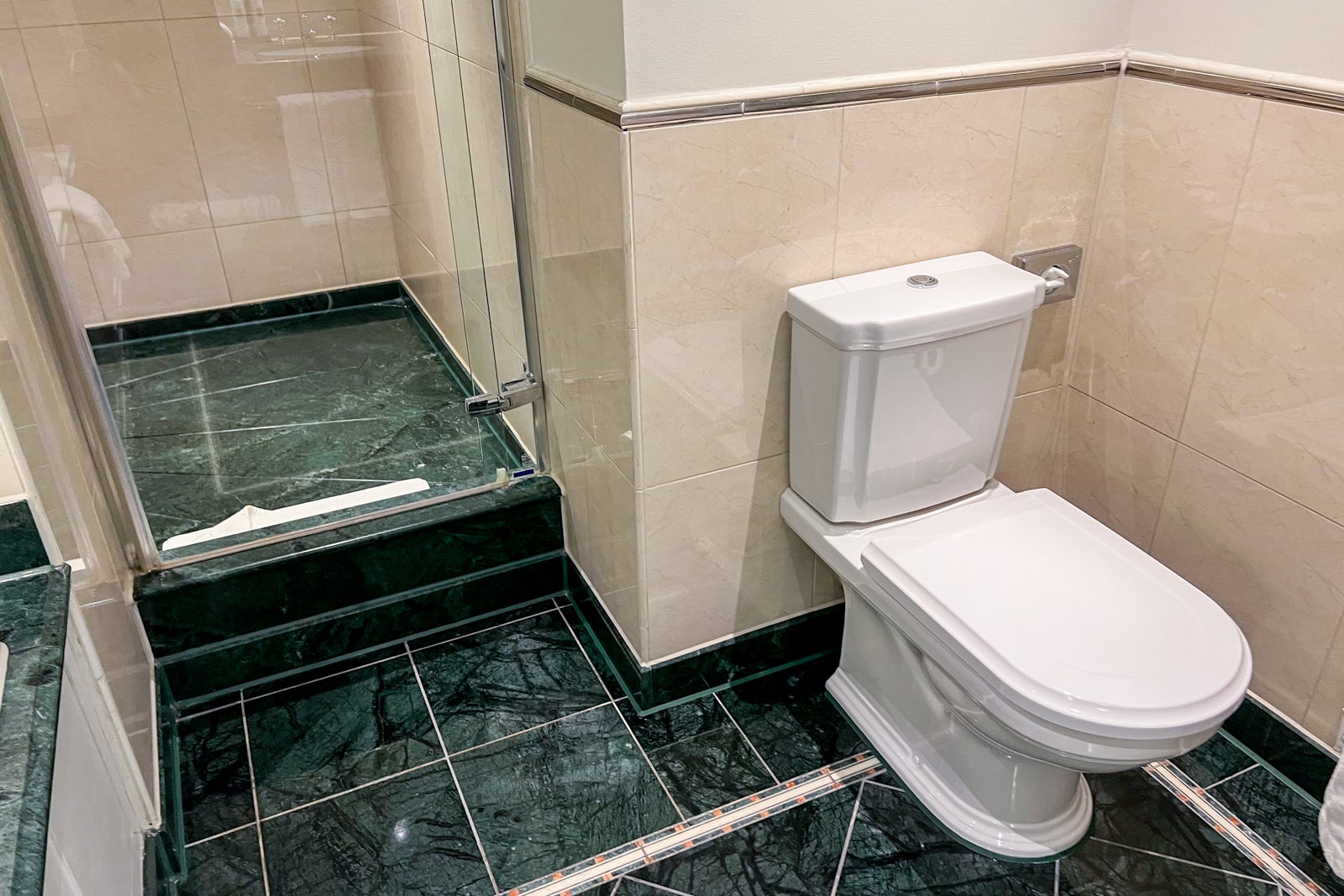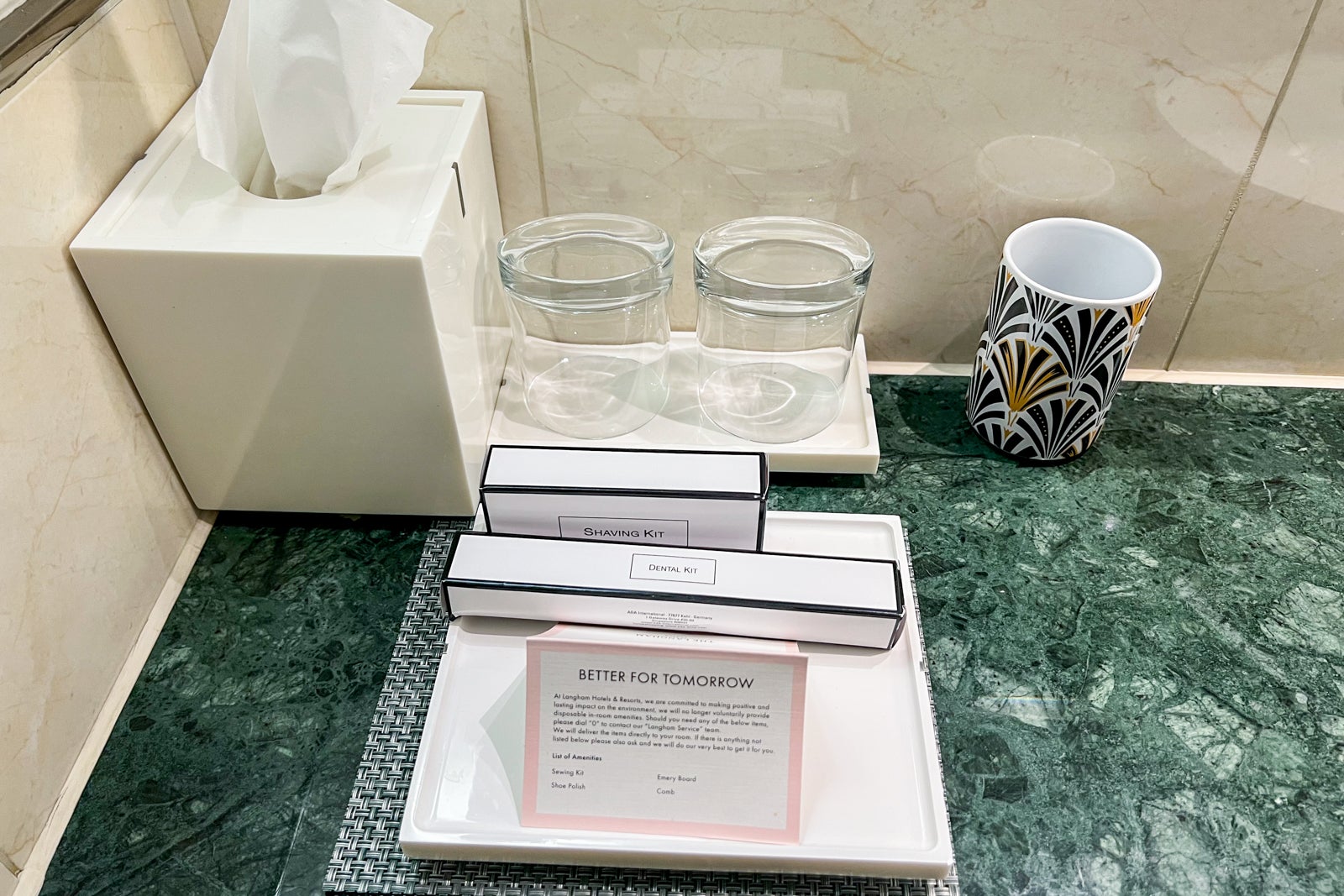 I was particularly fond of the Diptyque toiletries, which had a lovely scent. I only wish that there was a Diptyque candle for the room, too, to carry the pleasant aroma throughout.
Related: 18 of our favorite points hotels in Europe
Exceptional service is front and center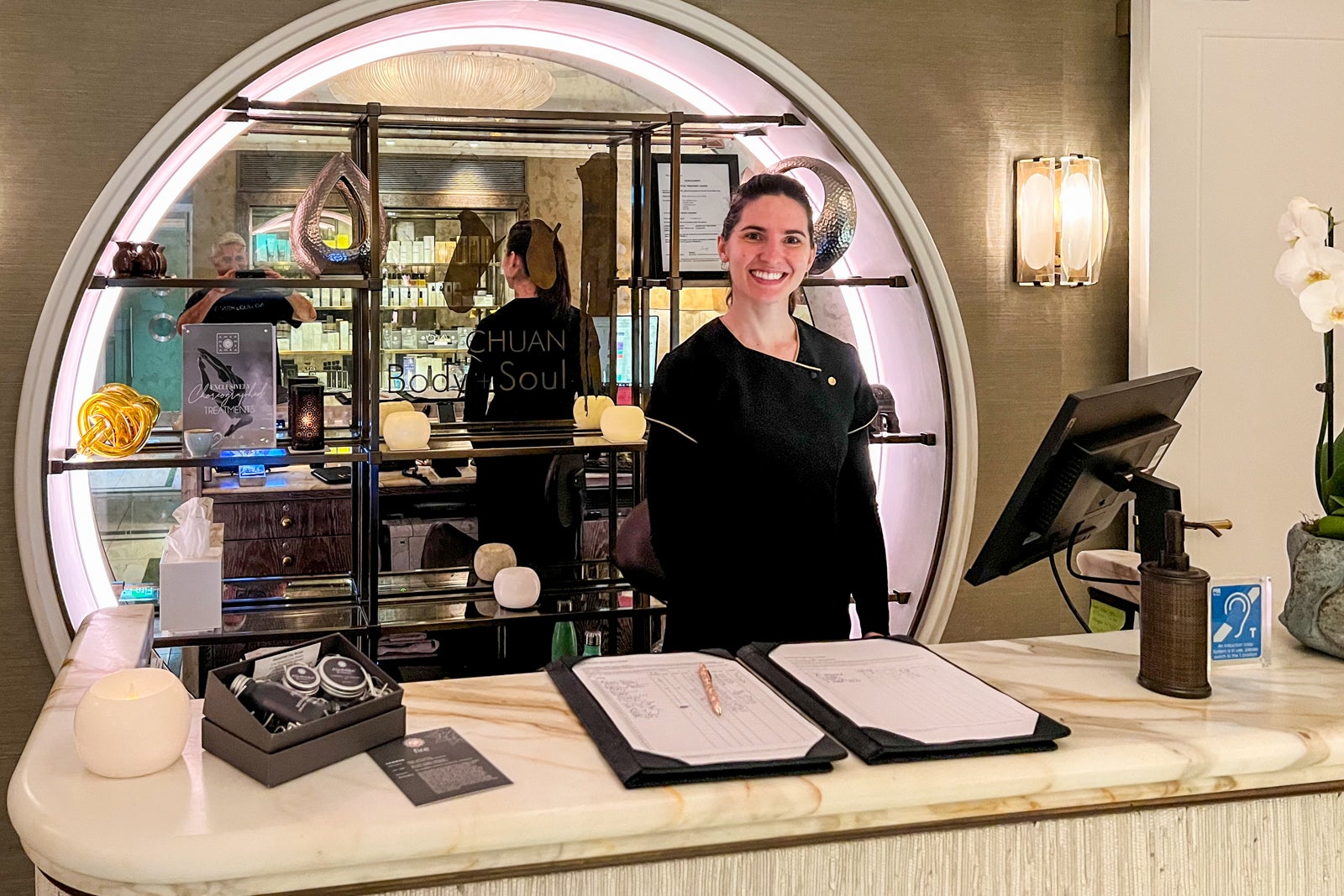 Much like the hotel's subtle yet stunning design, The Langham, London's staff offers the efficient and friendly service you would expect at a top-tier property.
A bellman immediately offered to take our bags and direct us toward the check-in desk when he noticed my travel companion and me approaching the entrance. Despite the front desk being busy when we arrived around 3 p.m., the receptionist quickly checked us in after a short wait before escorting us up to our room.
Turndown service was provided every evening as promised, and calls for more Nespresso pods, milk and sweeteners were answered promptly. The housekeeping team was unobtrusive but thorough throughout our time at the property.
Other employees we met in the spa and restaurants always attended to us with smiles on their faces. We never had to make a request more than once, as the staff took great care in providing top-notch service in a timely manner.
Related: 8 amazing hotels around the world you can book with points
You'll have your pick of fabulous food, plus The Langham's famous afternoon tea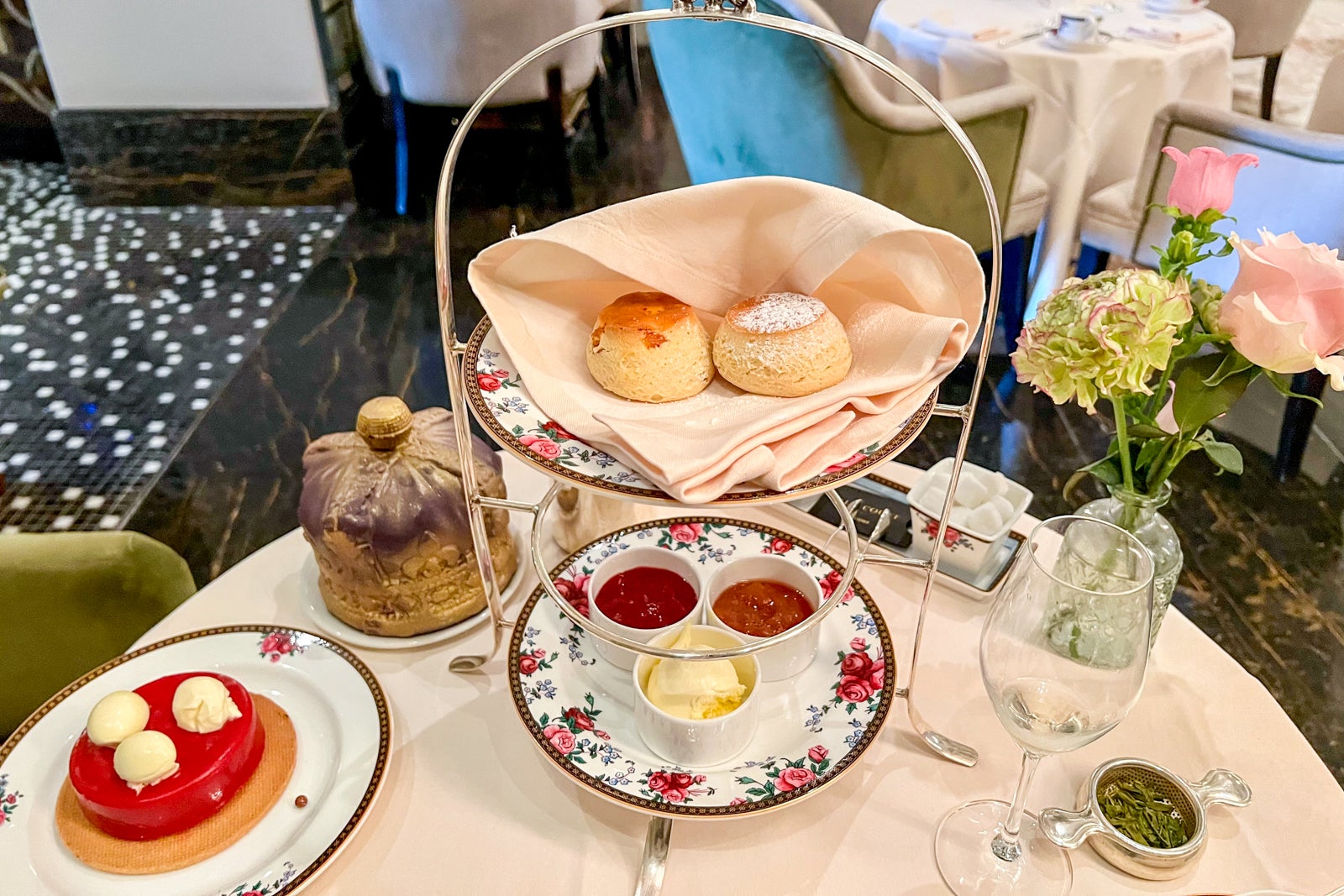 Foodies will be happy to hear that The Langham, London offers several options for meals and drinks. The best place to start is at the hotel's most well-known restaurant, Palm Court, as it's where the property's famous afternoon tea takes place.
The Langham afternoon tea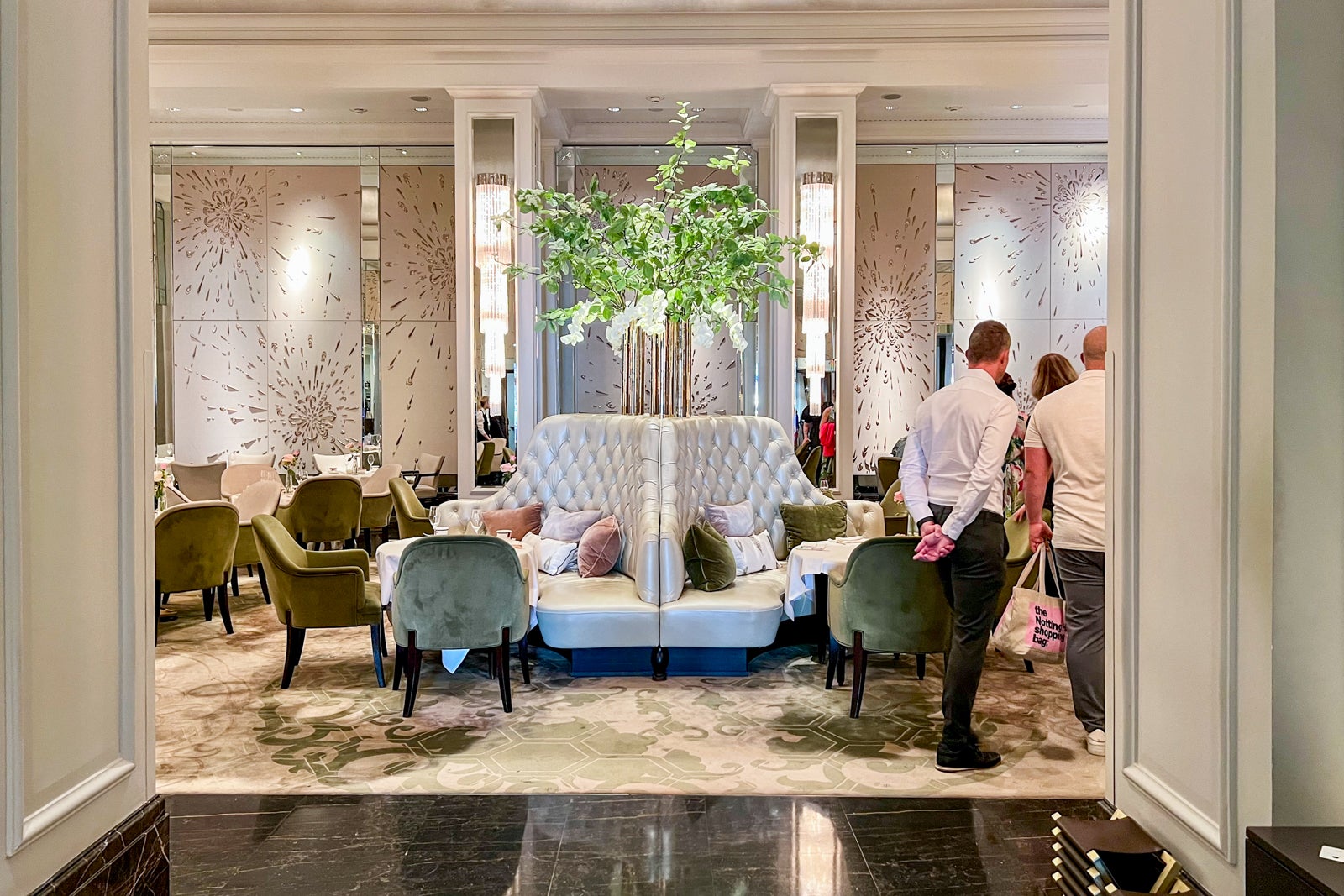 Afternoon tea at The Langham, London is an institution.
Believed to be the first afternoon tea service offered at any hotel, this uniquely British experience debuted at The Langham soon after the royal family made it fashionable in the 1800s, according to the property. Palm Court hosts the memorable event every Wednesday through Sunday between 12:30 and 5 p.m., with reservations regularly filling up due to its popularity.
The price varies depending on which menu you choose, ranging from 35 British pounds ($45) for kids to 75 British pounds ($96) for the standard menu or one designed for vegetarians, vegans or those who don't eat gluten. The exact selection of dishes and teas can change slightly as well, though you can always expect to receive multiple courses.
For example, during my afternoon tea service, I was offered a Copenhagen jasmine sparkling tea to start, then several finger sandwiches, including one with Scottish smoked salmon, another featuring coronation chicken (since I was in town around the time of King Charles III's coronation) and a classic cucumber version.
I was also given a Ploughman's cheese scone with Westcombe cheddar and tomato chutney, a classic raisin scone from the Palm Court bakery and delicious Cornish clotted cream alongside a parade of desserts, all of which I washed down with my chosen cup of tea.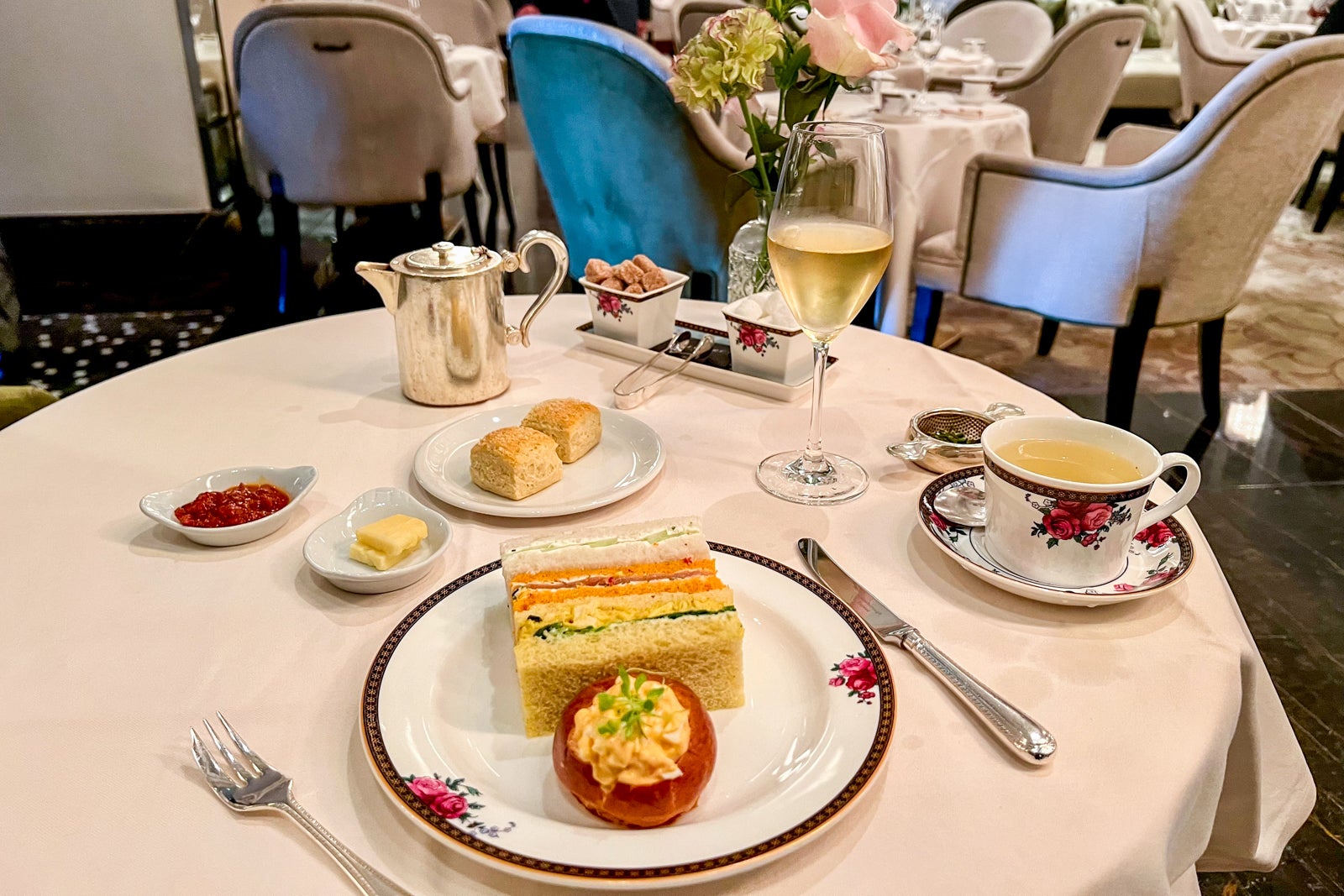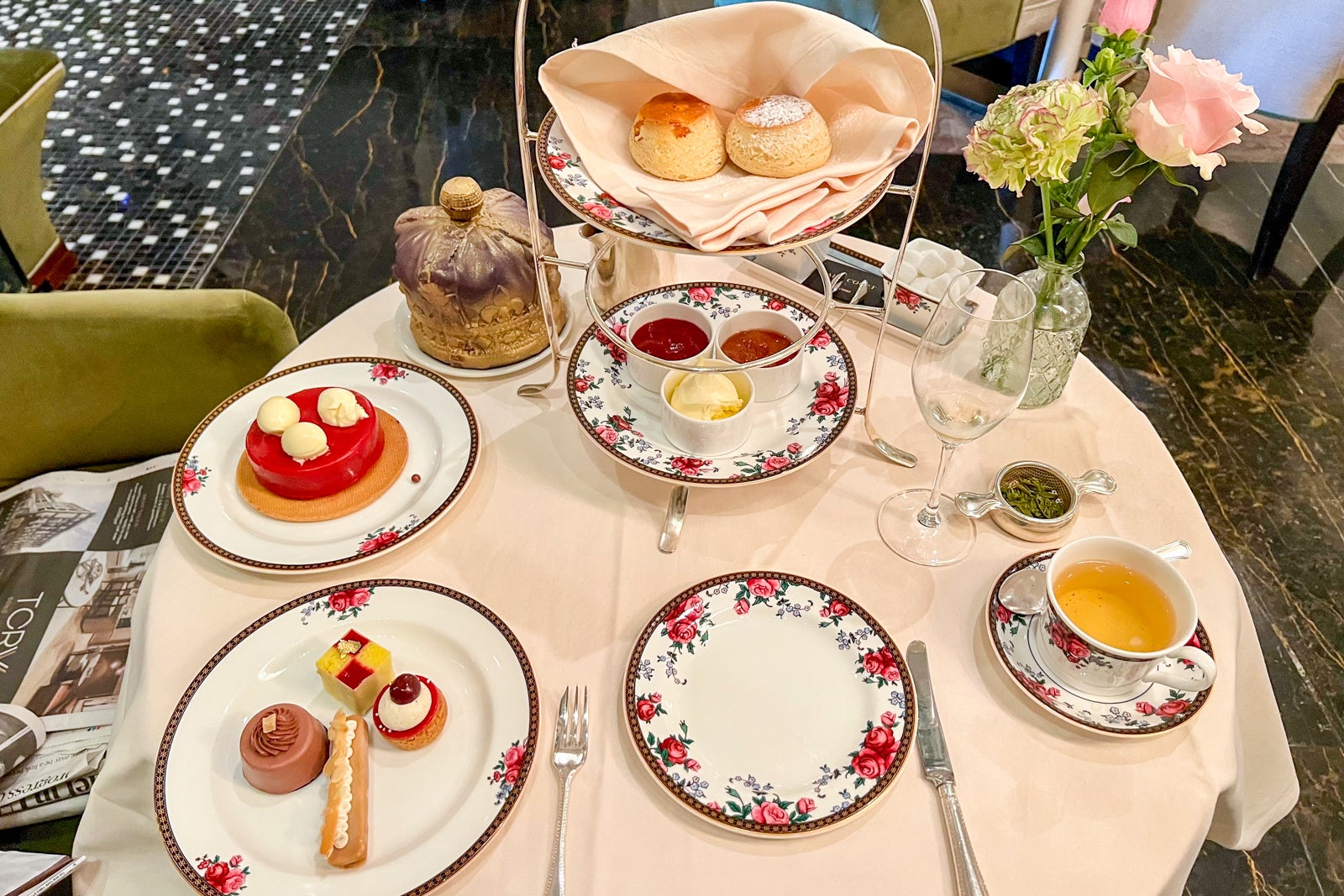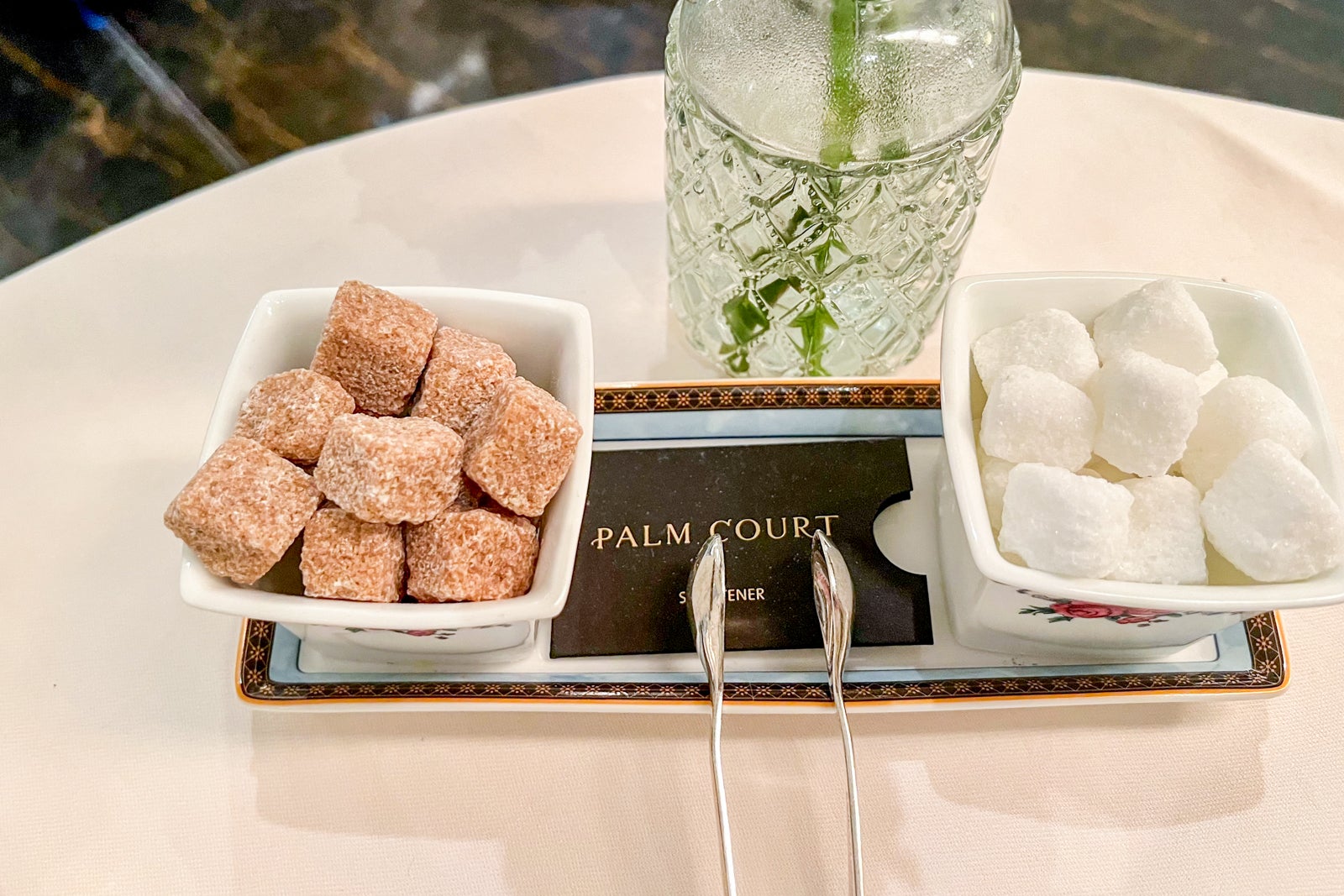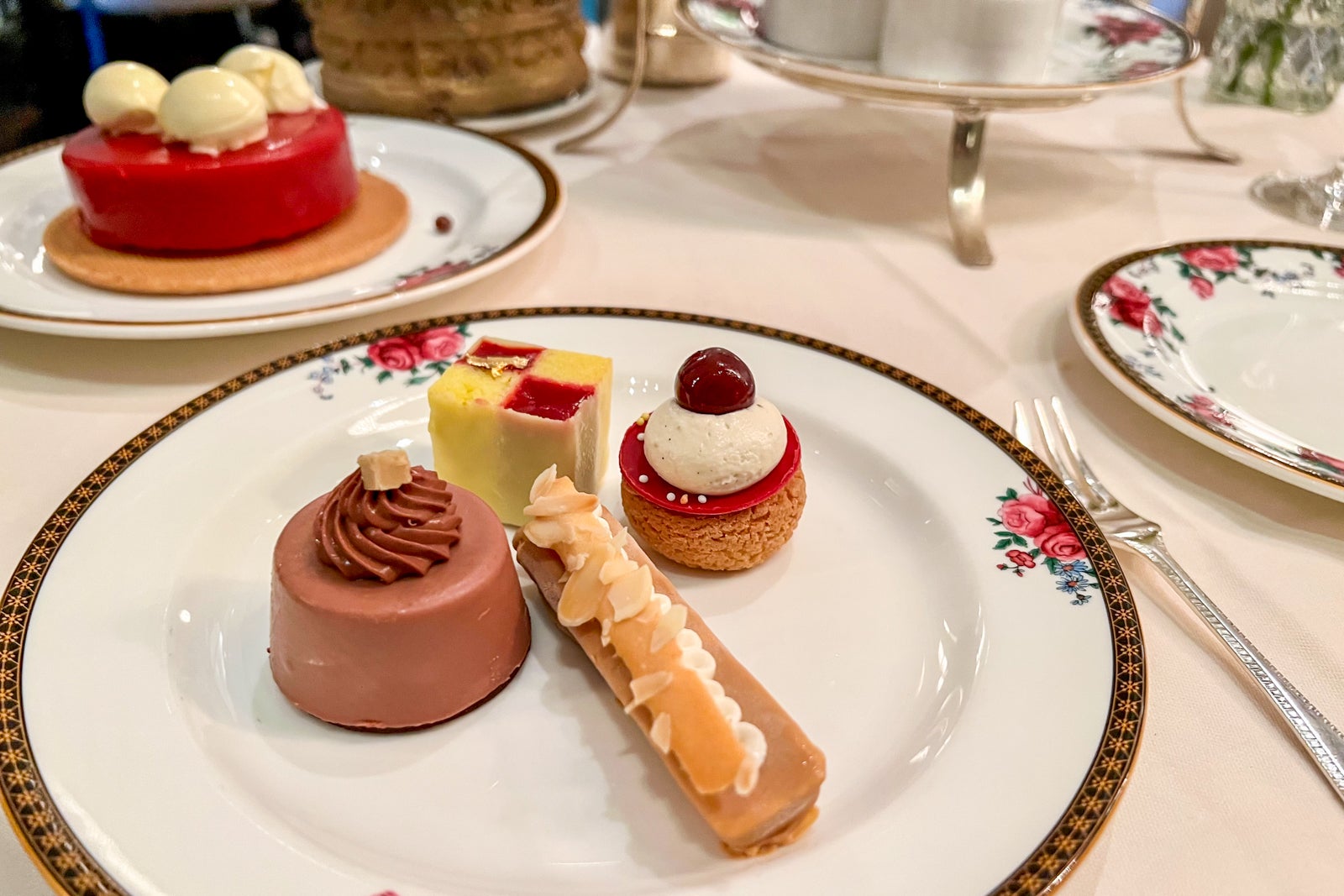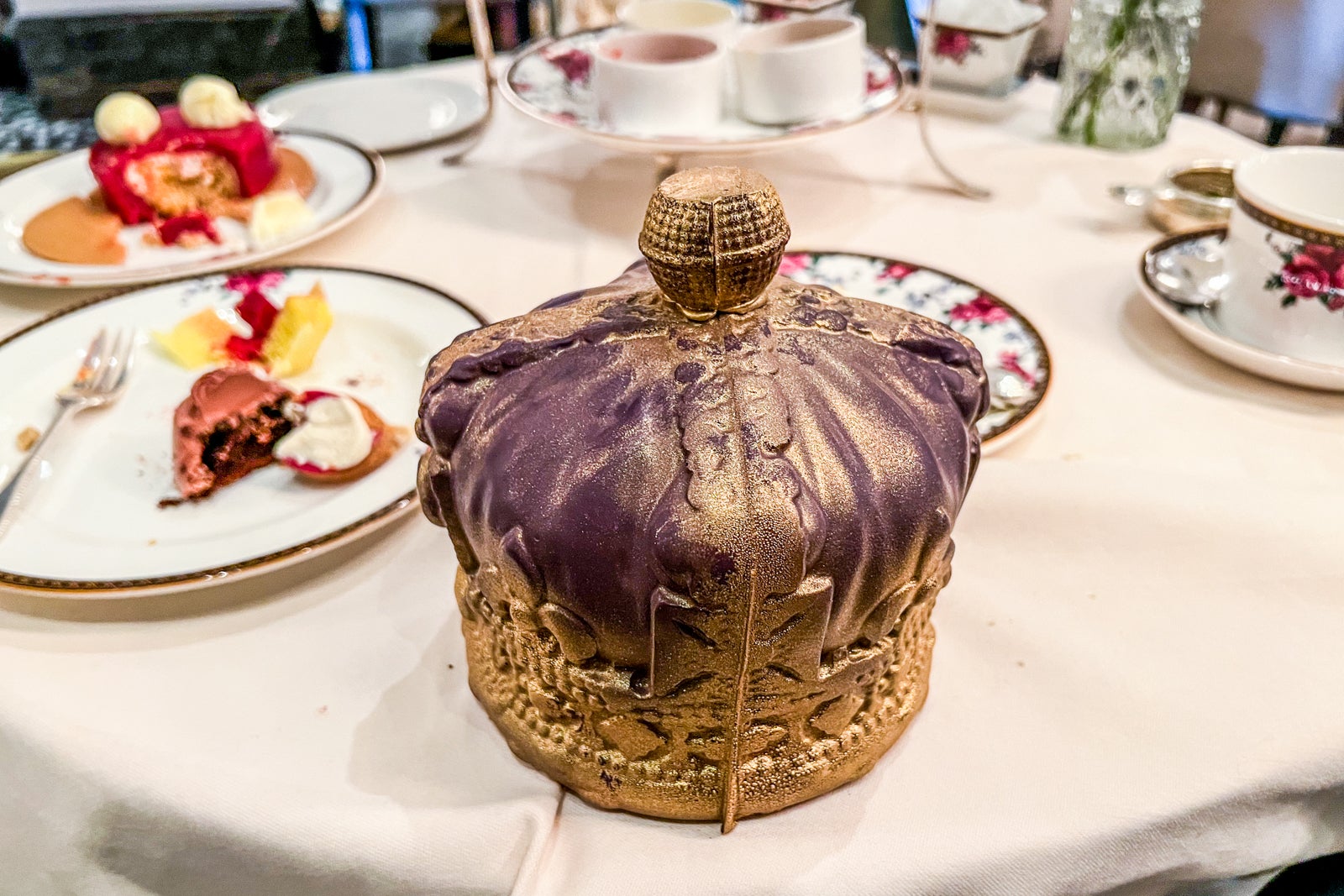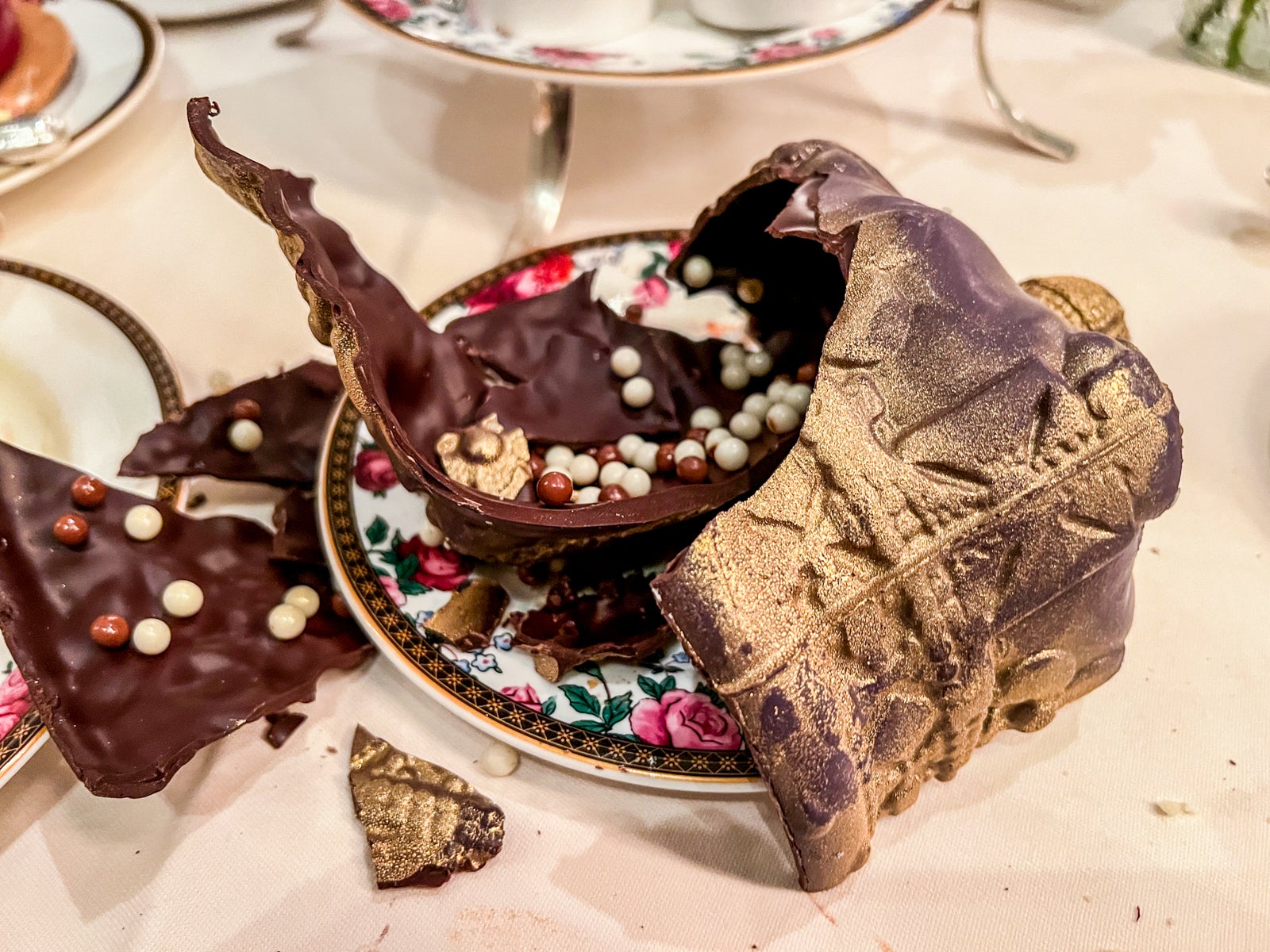 Everything I tried was exceptional, though the standout treat was a chocolate crown adorned with edible pearls. I had a blast cracking it open to reveal (and devour) the chocolatey goodness hidden inside.
Palm Court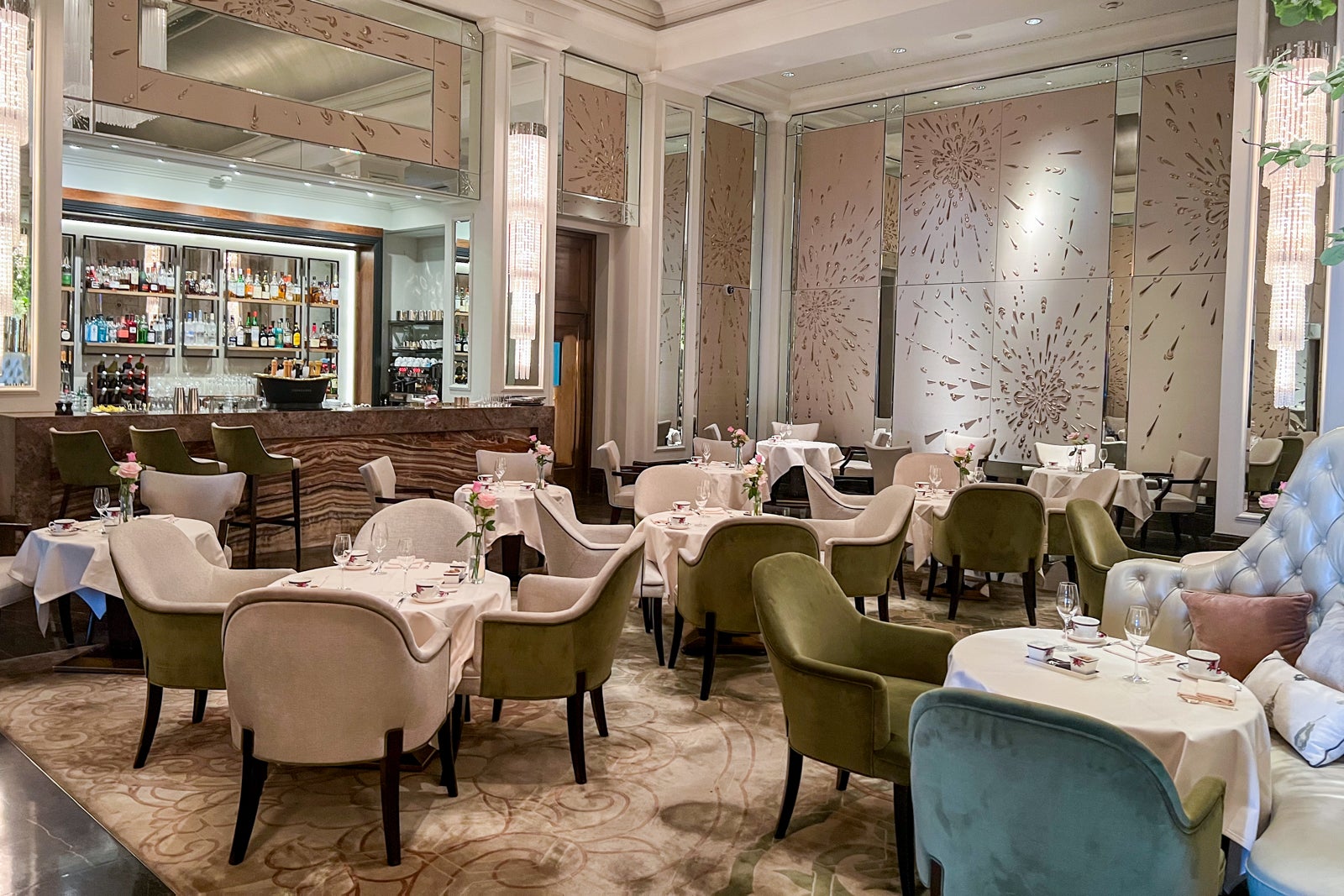 While Palm Court is best known for hosting afternoon tea, it's also open for breakfast, lunch and dinner daily. It sits in the heart of the hotel, making it a great spot for dining, drinking and people-watching.
In addition to partaking in afternoon tea, I visited Palm Court twice for meals: once for breakfast and once for dinner. Both meals were excellent, though I preferred the laid-back vibe of breakfast and its full English breakfast buffet with eggs made to order for 38 British pounds ($48).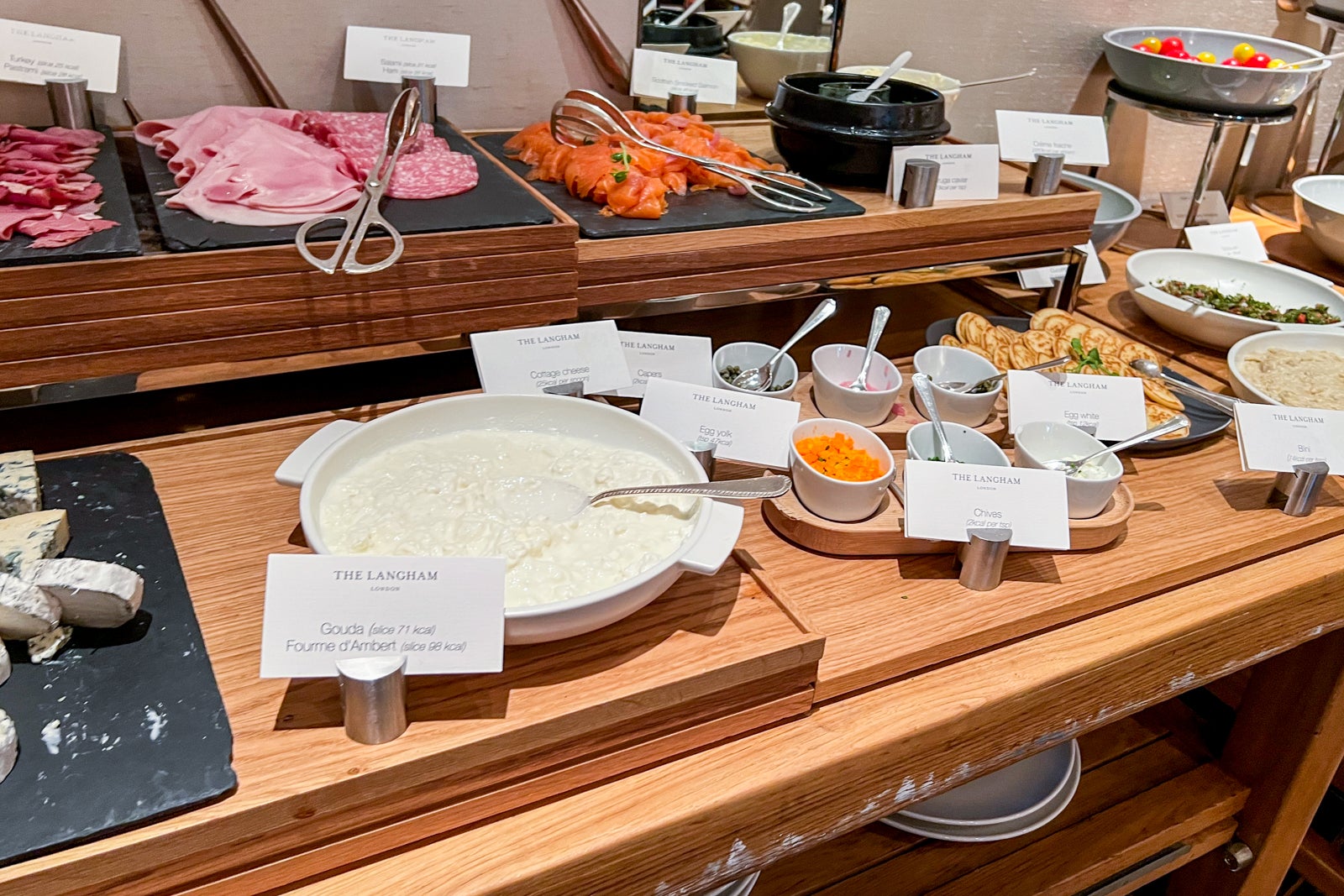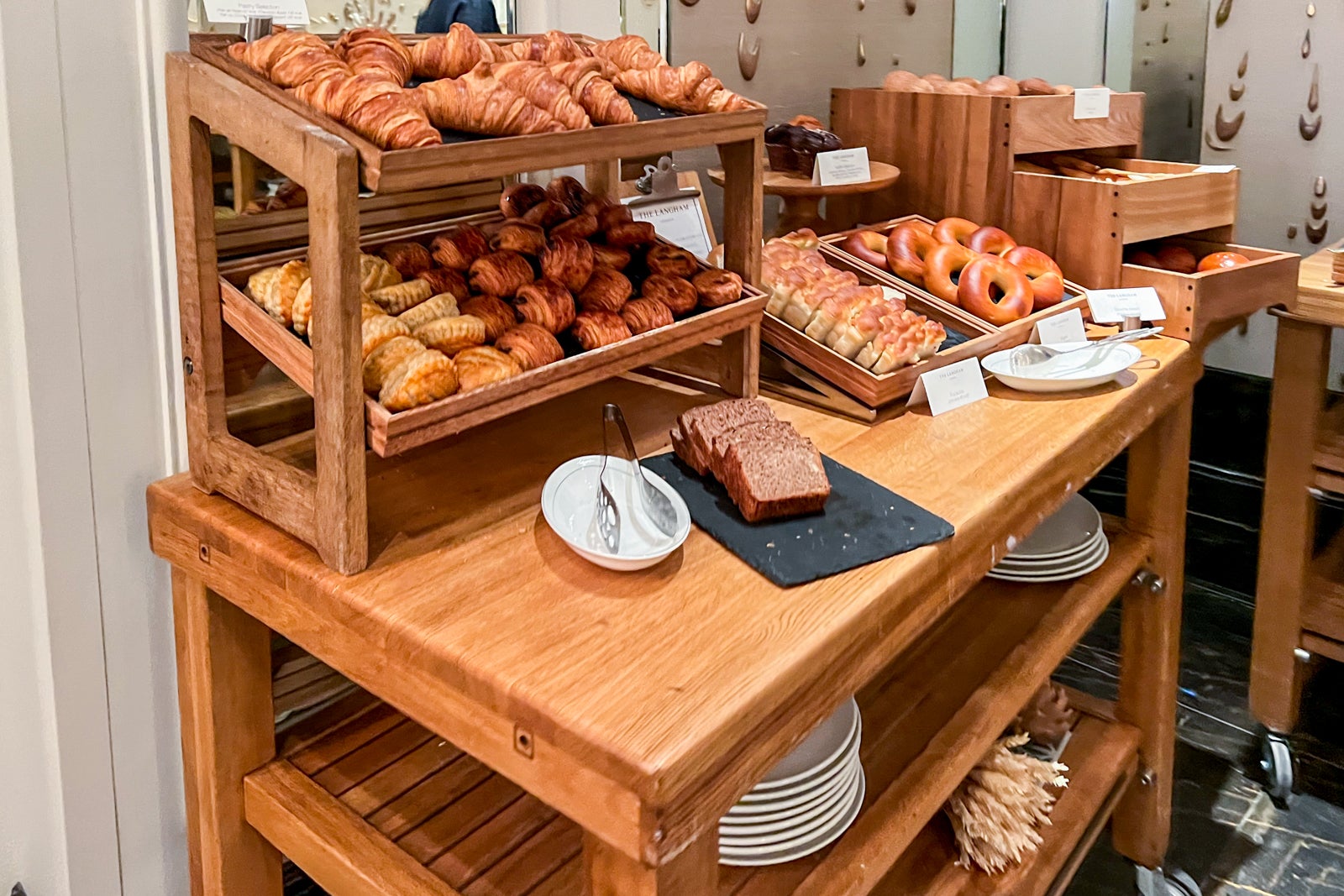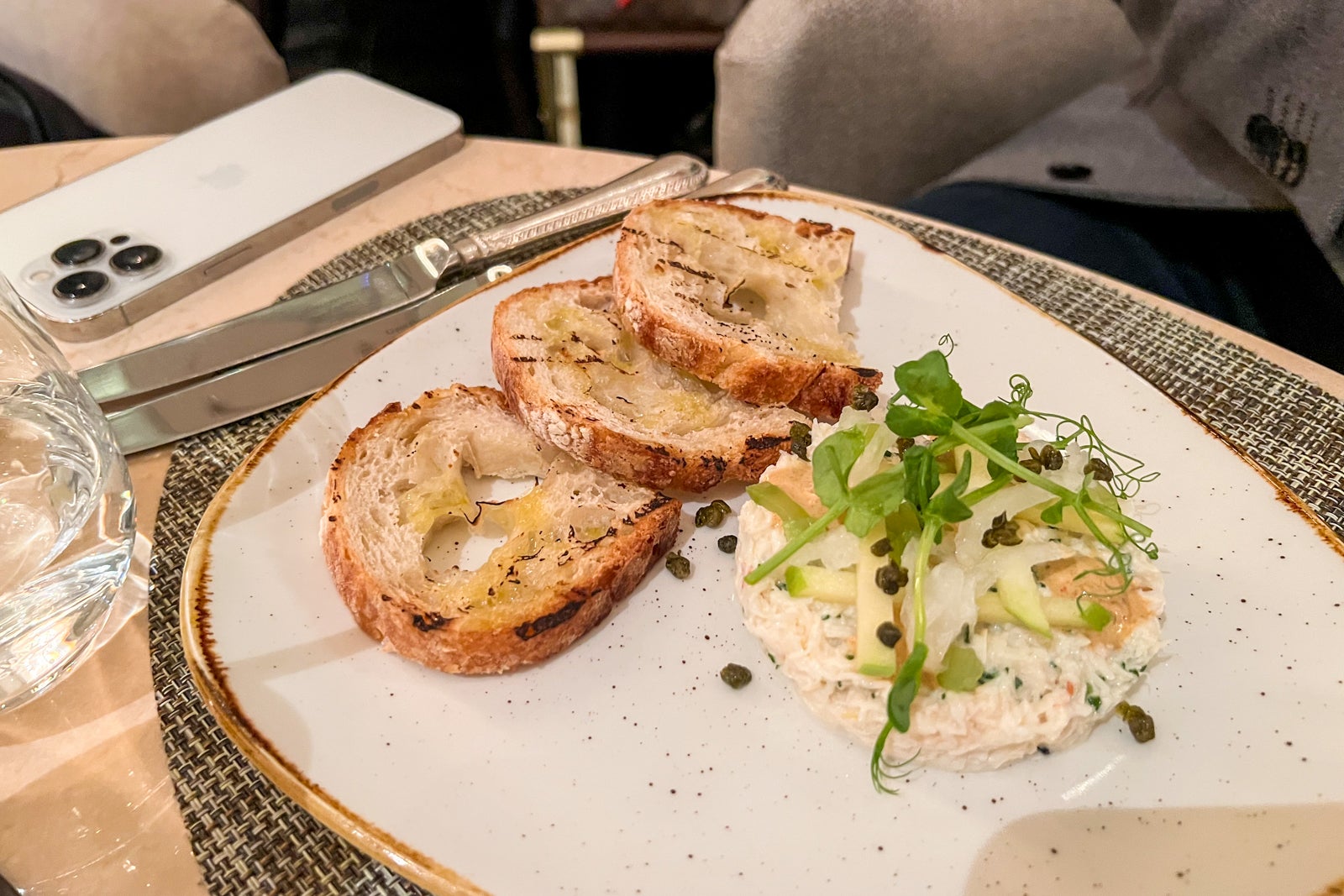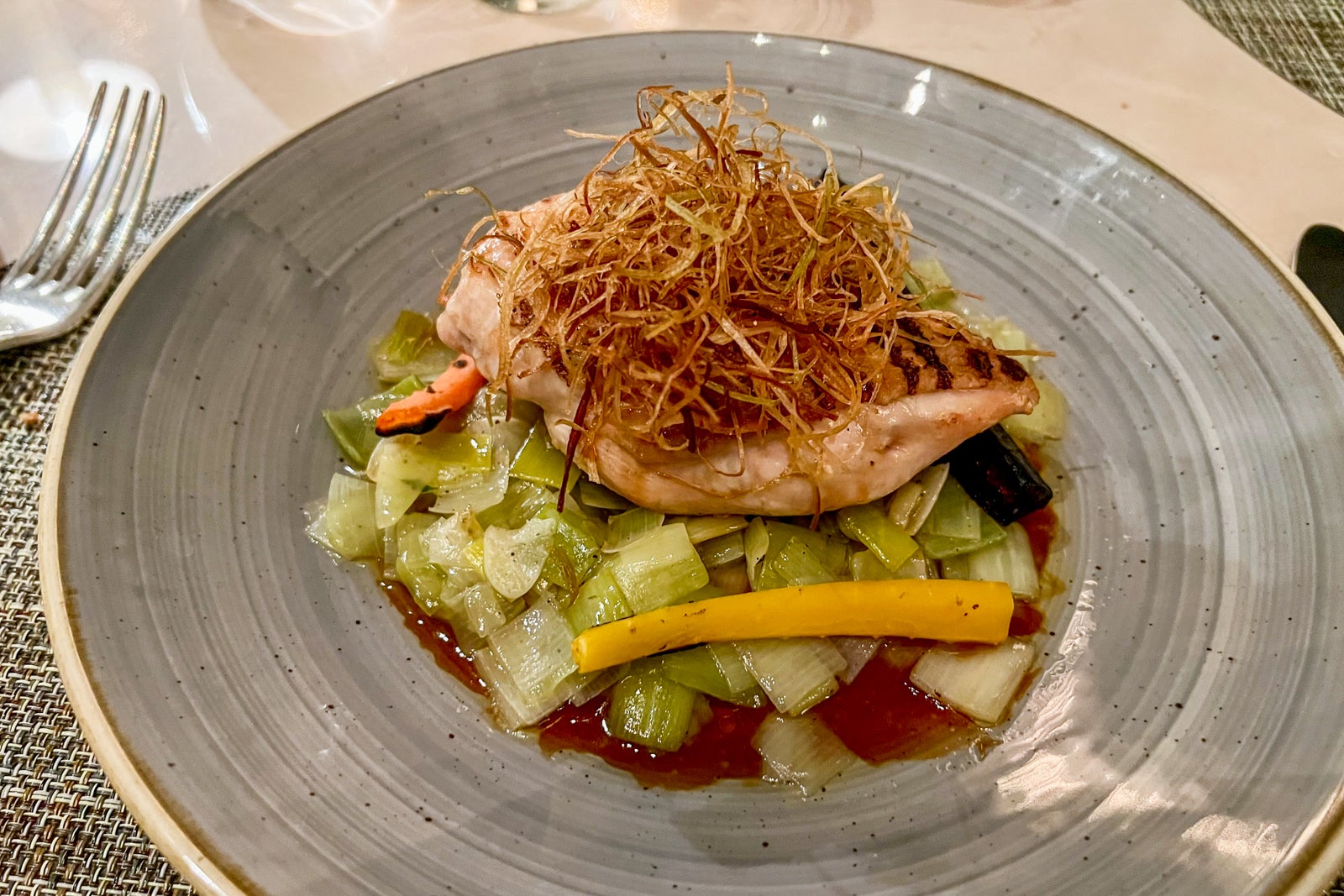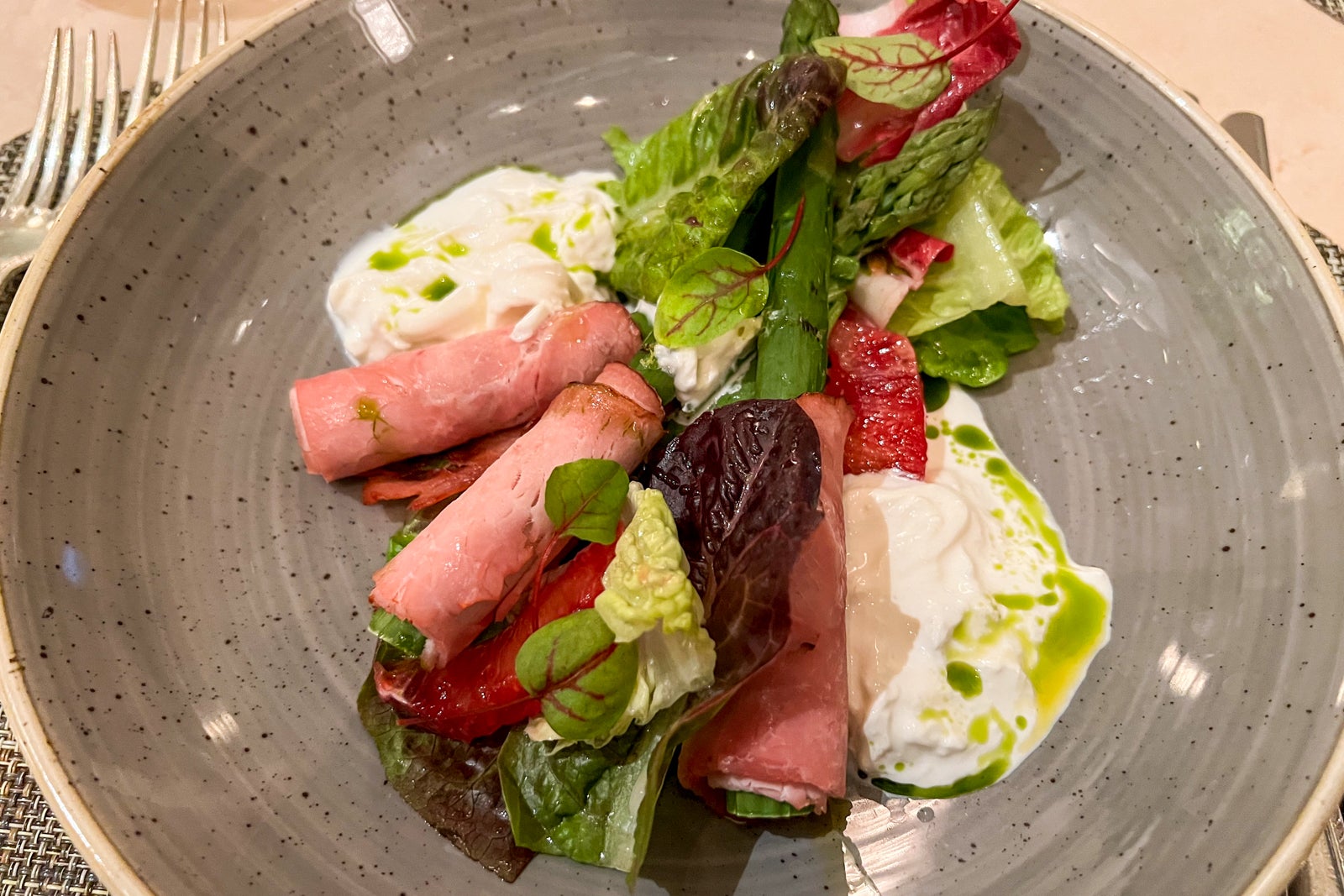 Not to be missed are the design details featured throughout. The space is stunning, with glamourous touches like velvet chairs and crystal accents, plus ample light despite the lack of windows.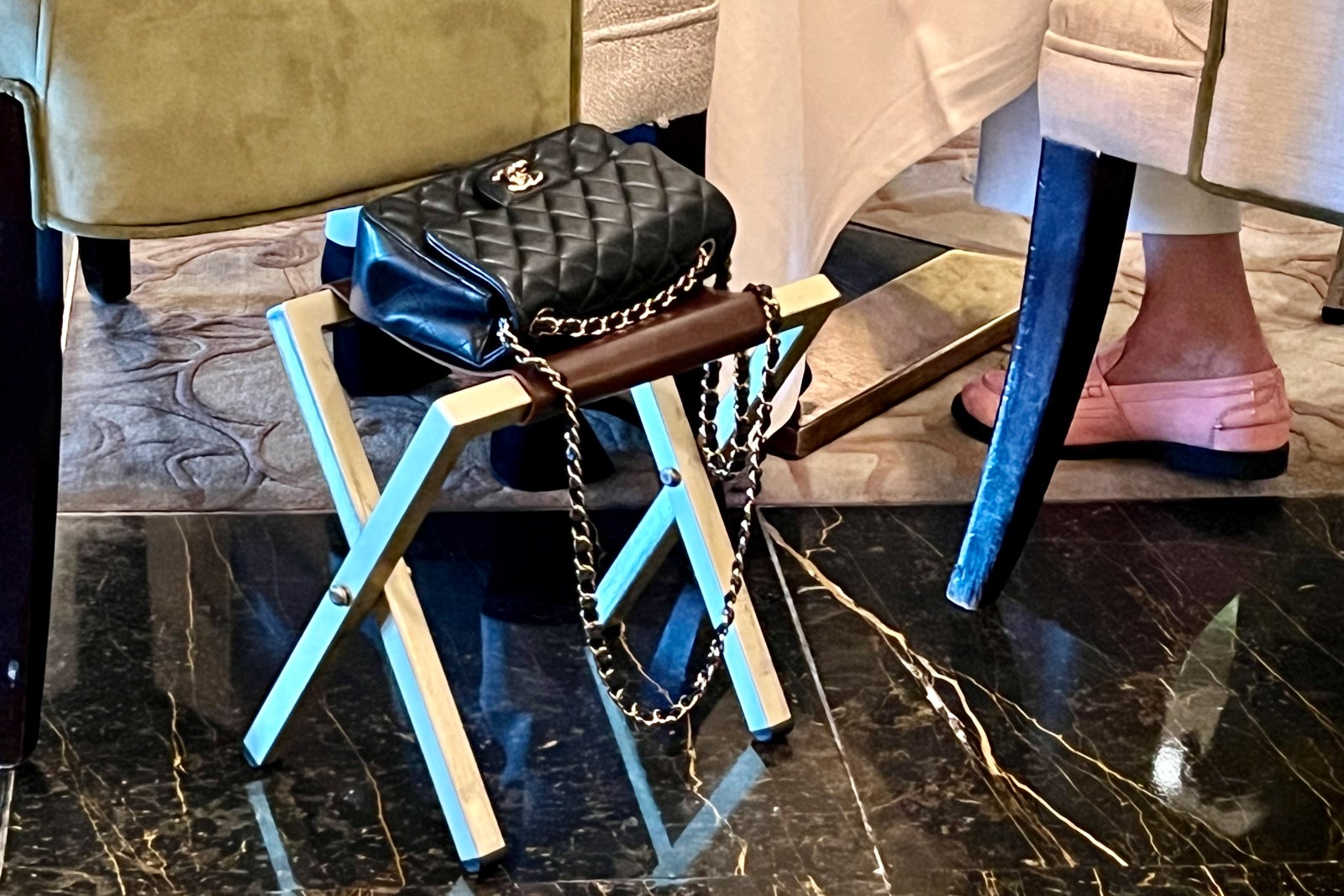 My personal favorite was the miniature stools for ladies' handbags. Talk about a trés chic detail to reinforce the upscale ambiance!
The Wigmore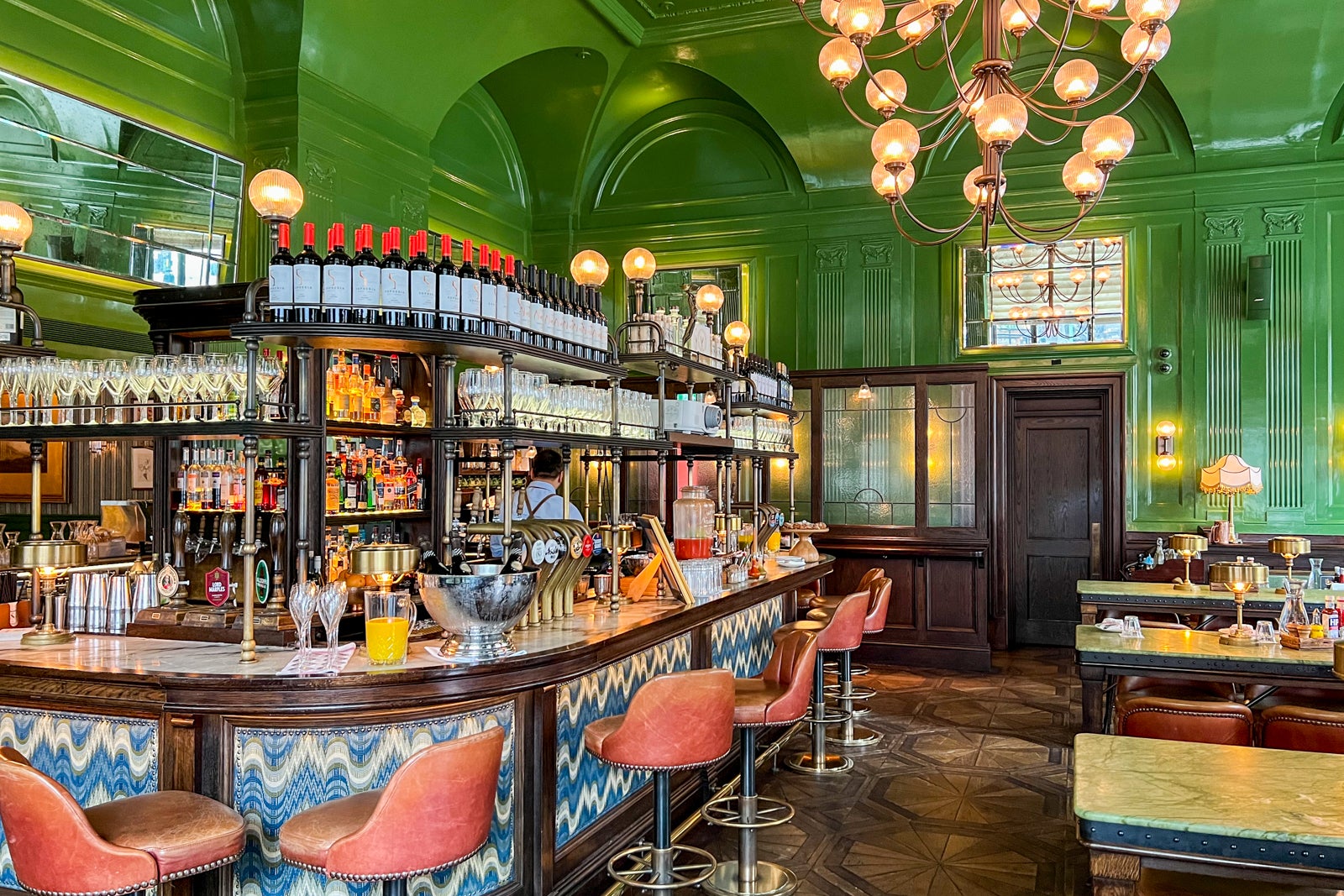 If you prefer a more casual setting for meals, The Wigmore will likely be your preferred dining venue at the hotel.
A British tavern that serves hearty pub food by celebrity chef Michel Roux Jr., the eatery welcomes patrons for breakfast from 8 to 11 a.m. every day except Sunday in addition to offering lunch and dinner between noon and 11 p.m. from Monday through Saturday.
Opting to visit for breakfast one morning, I ordered The Wigmore's Tavern Breakfast, a tasty platter full of various British classics, for 15 British pounds ($19). I loved the delicious food and appreciated the quiet setting — I nearly had the place all to myself — as it meant I was attended to promptly by the friendly staff.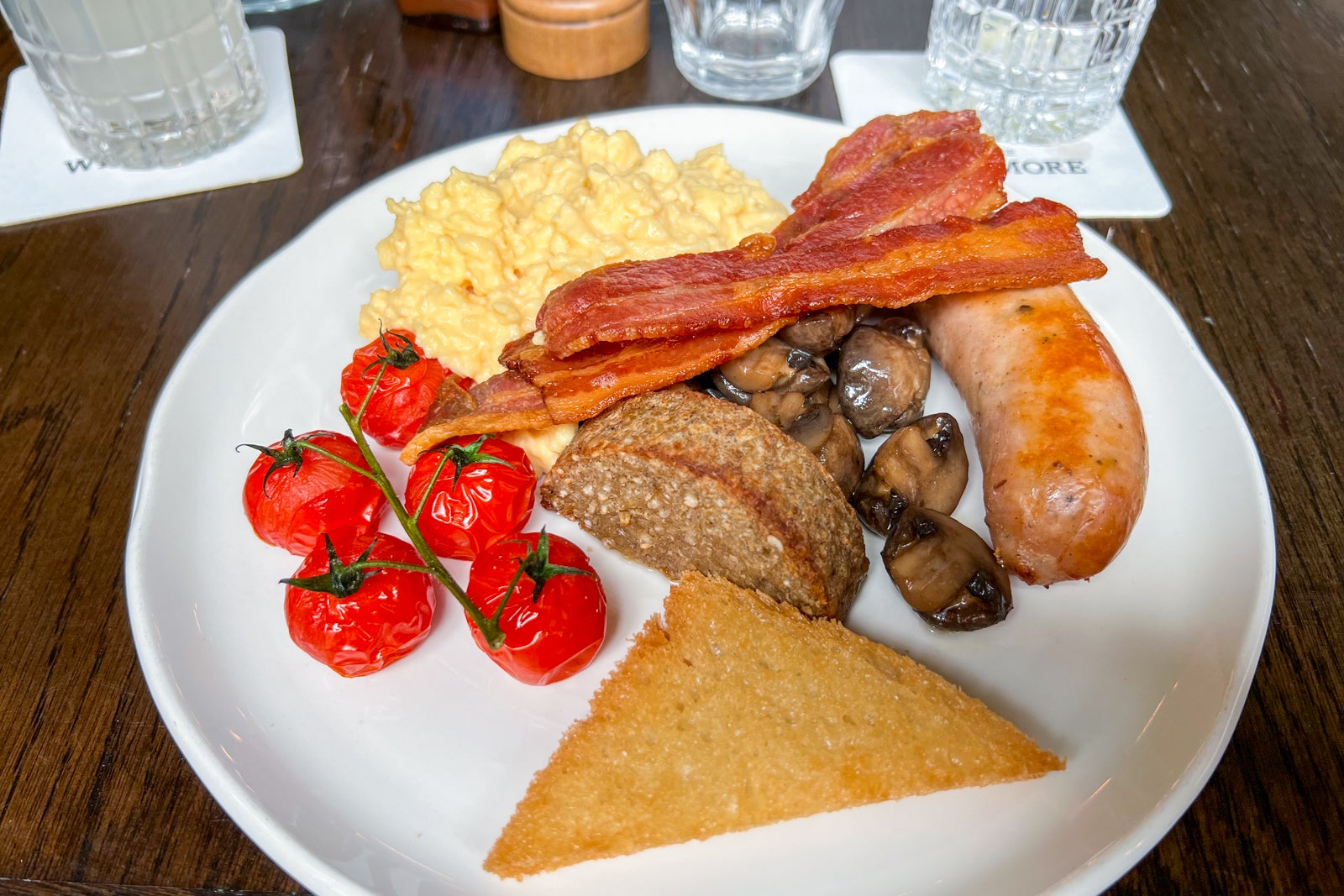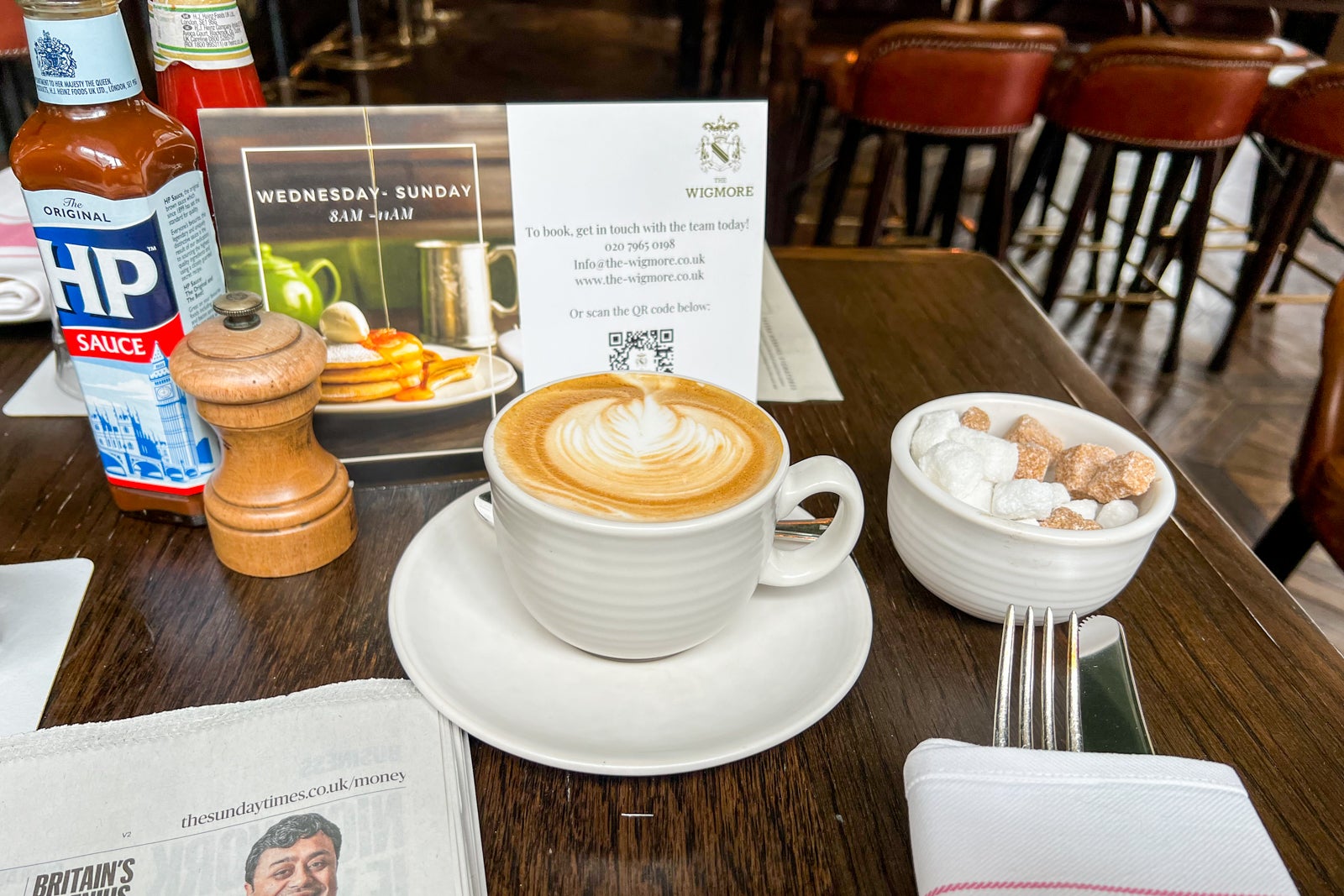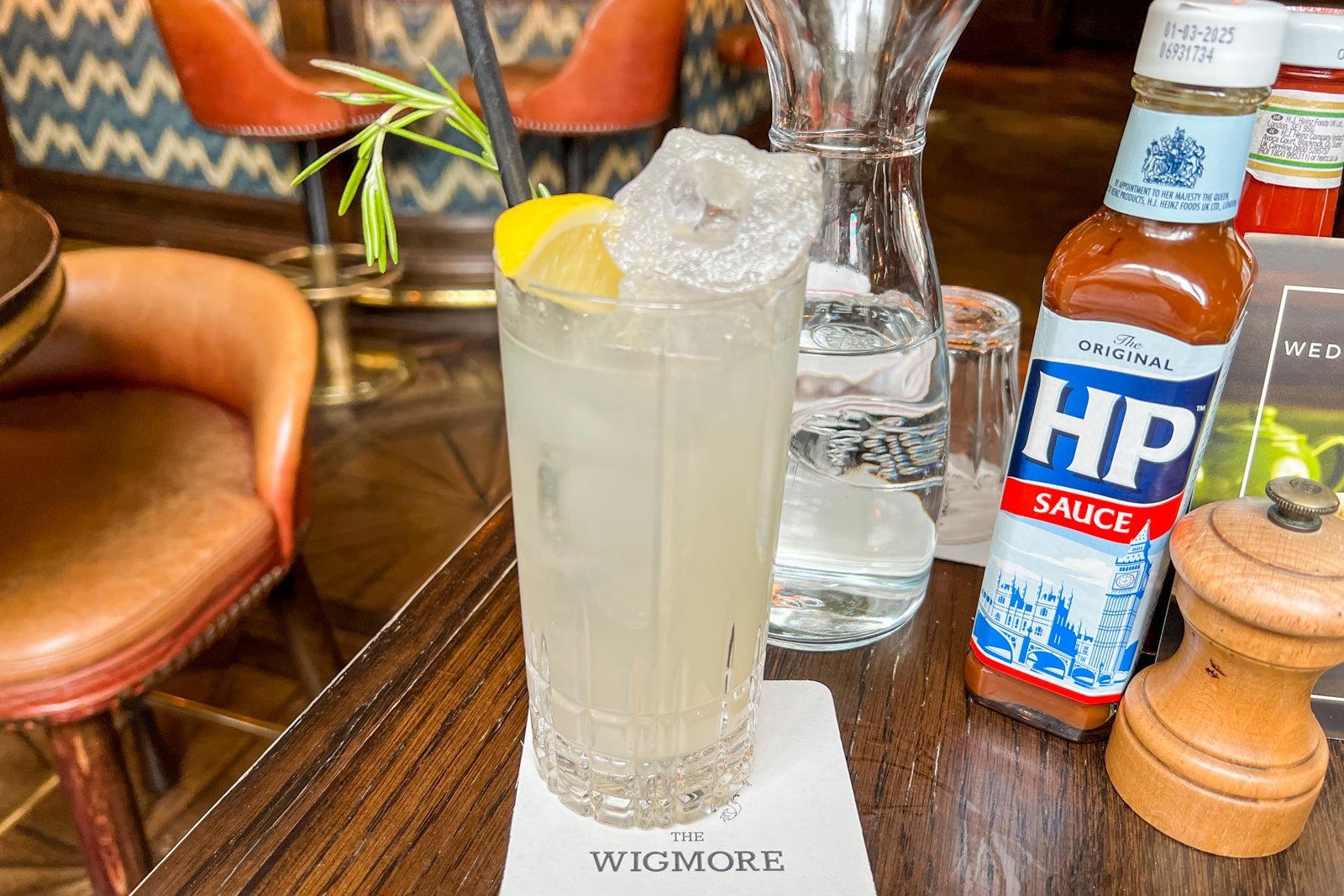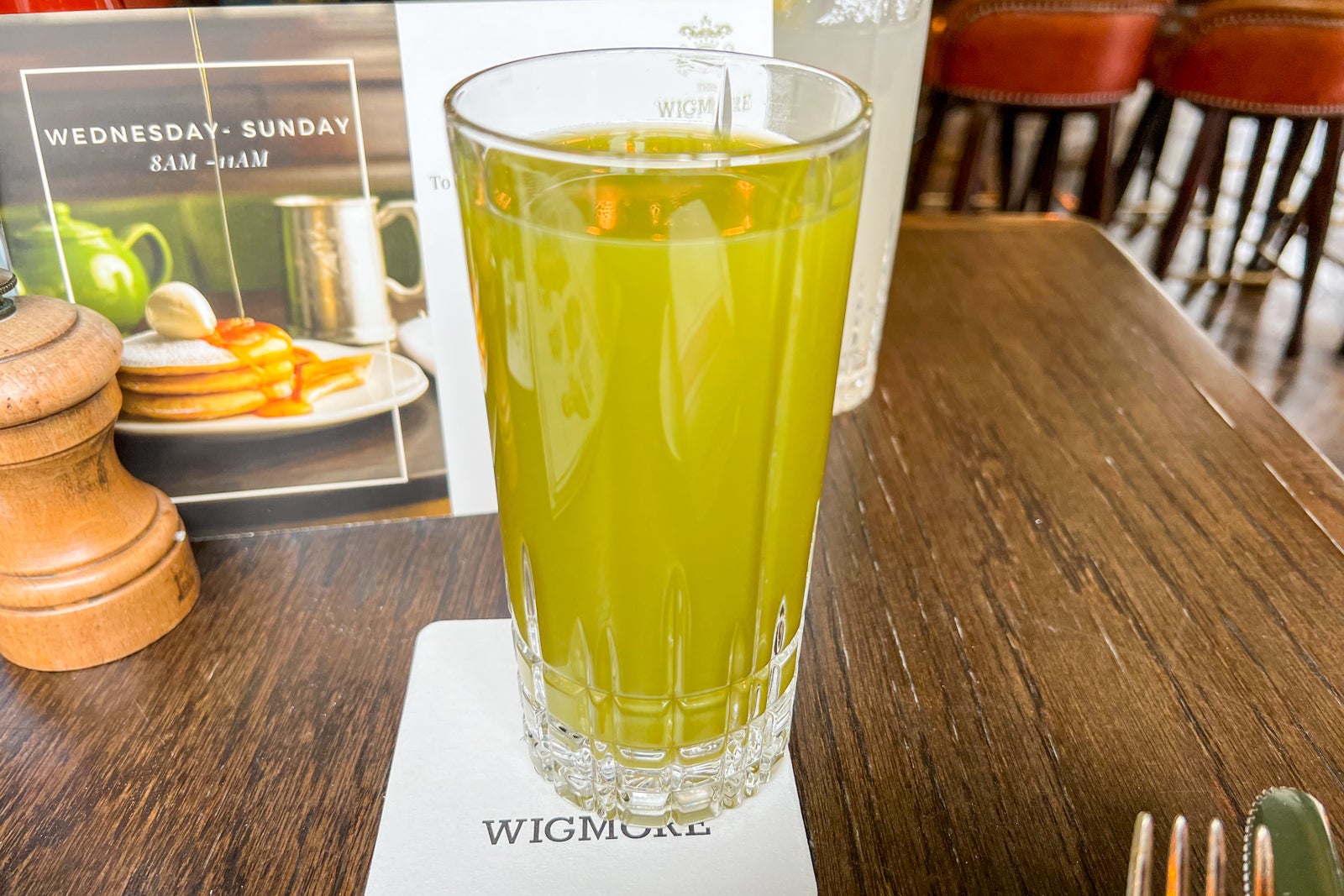 I didn't choose to imbibe during my visit, but if you prefer to wash down your breakfast with an alcoholic beverage, don't miss The Wigmore's bloody mary station for 12 British pounds ($15). You'll have the chance to create a custom bloody mary with ingredients like barbecue sauce, honey syrup and feta cheese from the build-your-own station. A bottomless version is also available for 25 British pounds ($32), should you wish to have more than one bloody mary.
Artesian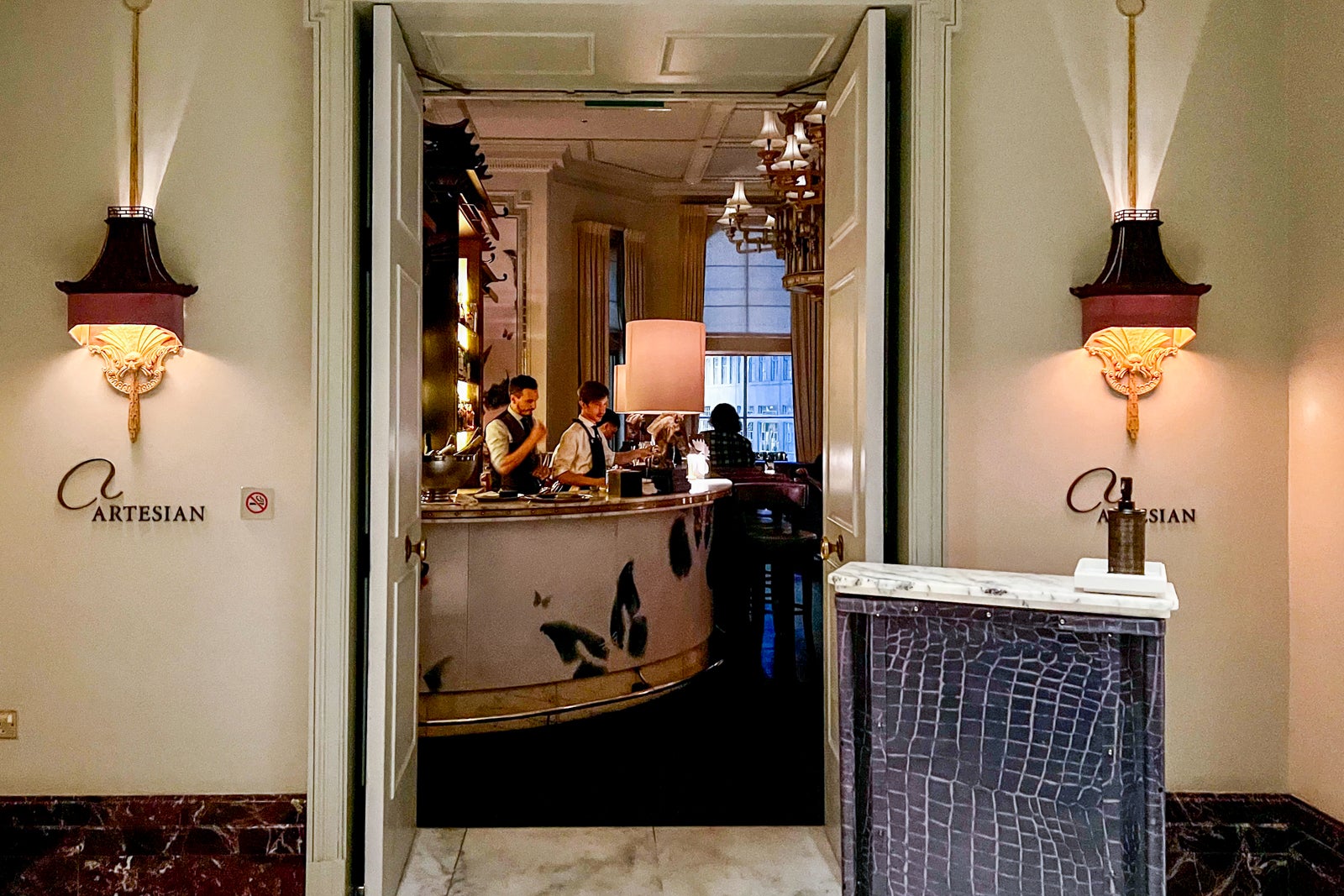 For crowd-pleasing cocktails and bar bites in a swanky setting that subtly draws inspiration from Asia, pop into Artesian.
Open from 4 p.m. to midnight or 1 a.m. every night, the cool space features a Japanese food menu developed in partnership with chef Angelo Sato of Humble Chicken in Soho, plus a selection of cocktails inspired by ingredients that are good for the environment, such as insects, soil, dates and kombu.
While I didn't have time to check out the venue, it was always busy at night when I walked by.
Sauce by The Langham
Should you wish to enjoy a more hands-on approach to dining, you're in luck: The Langham has a culinary school on the property.
It was quiet during my stay, but I was impressed with the variety of cookery classes available. You can join up to 11 other guests for instruction in everything from making bread and preparing classic British puddings to the origin of spices. Prices start at 80 British pounds ($102) per person.
Roux at The Landau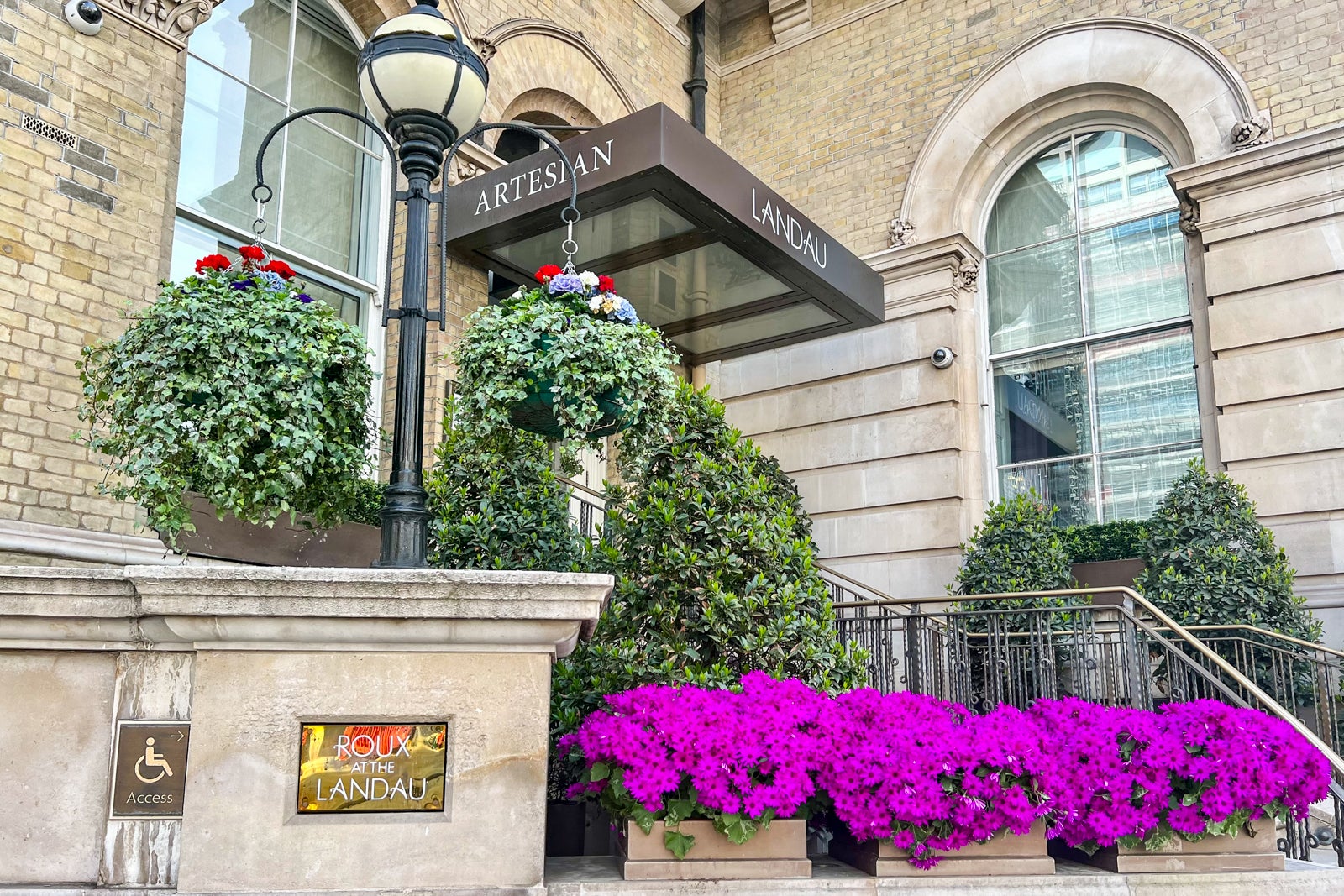 The famous Roux at The Landau fine dining restaurant was closed during my visit and has been since the start of the COVID-19 pandemic. However, a new concept helmed by the winner of the British reality TV show "Five Star Kitchen" is expected to occupy the space from mid-July on.
Related: Why I love hotel bars, especially when I travel solo
Amenities are abundant and impressive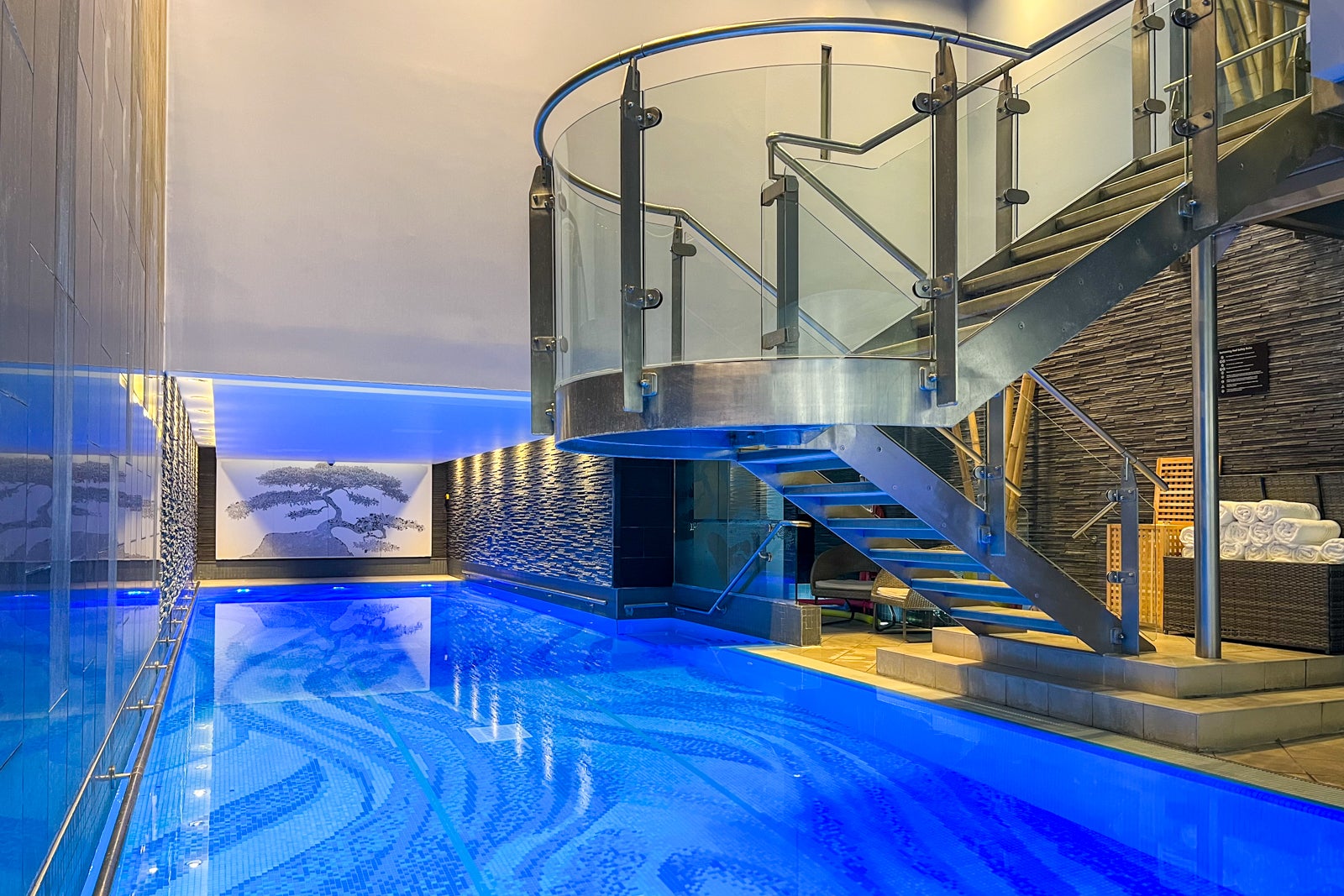 Wellness amenities are numerous here, so much so that they were easily my favorite part of the hotel.
At Chaun Spa, which occupies the building's former bank vault in the basement, you'll find treatment rooms for an array of spa services inspired by Chinese medicine's five elements — wood, fire, earth, metal and water — plus separate men's and women's locker rooms, a 24-hour fitness center and one-person steam rooms and saunas. The standout facility was undoubtedly the 52-foot pool, a rare find in a big-city hotel.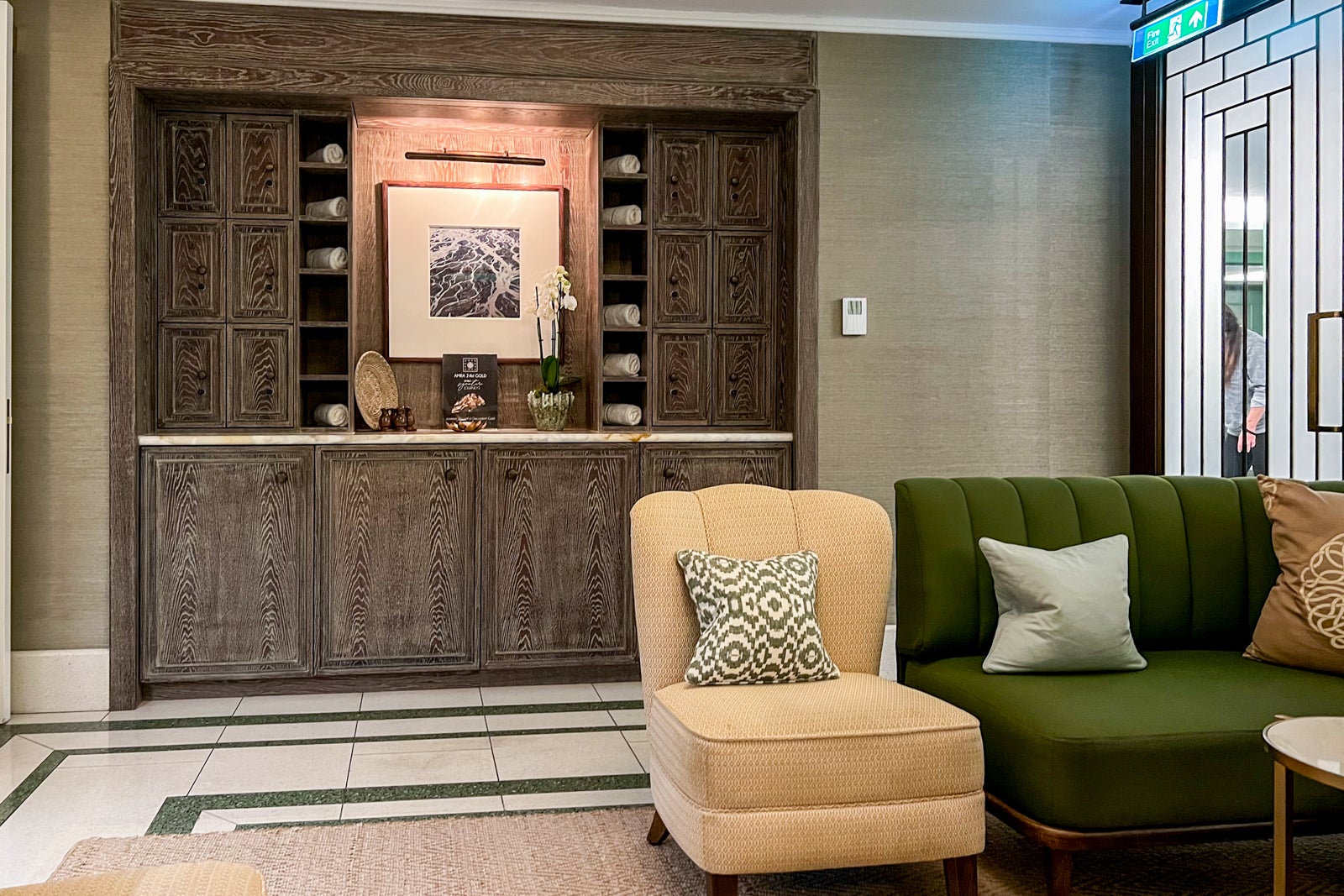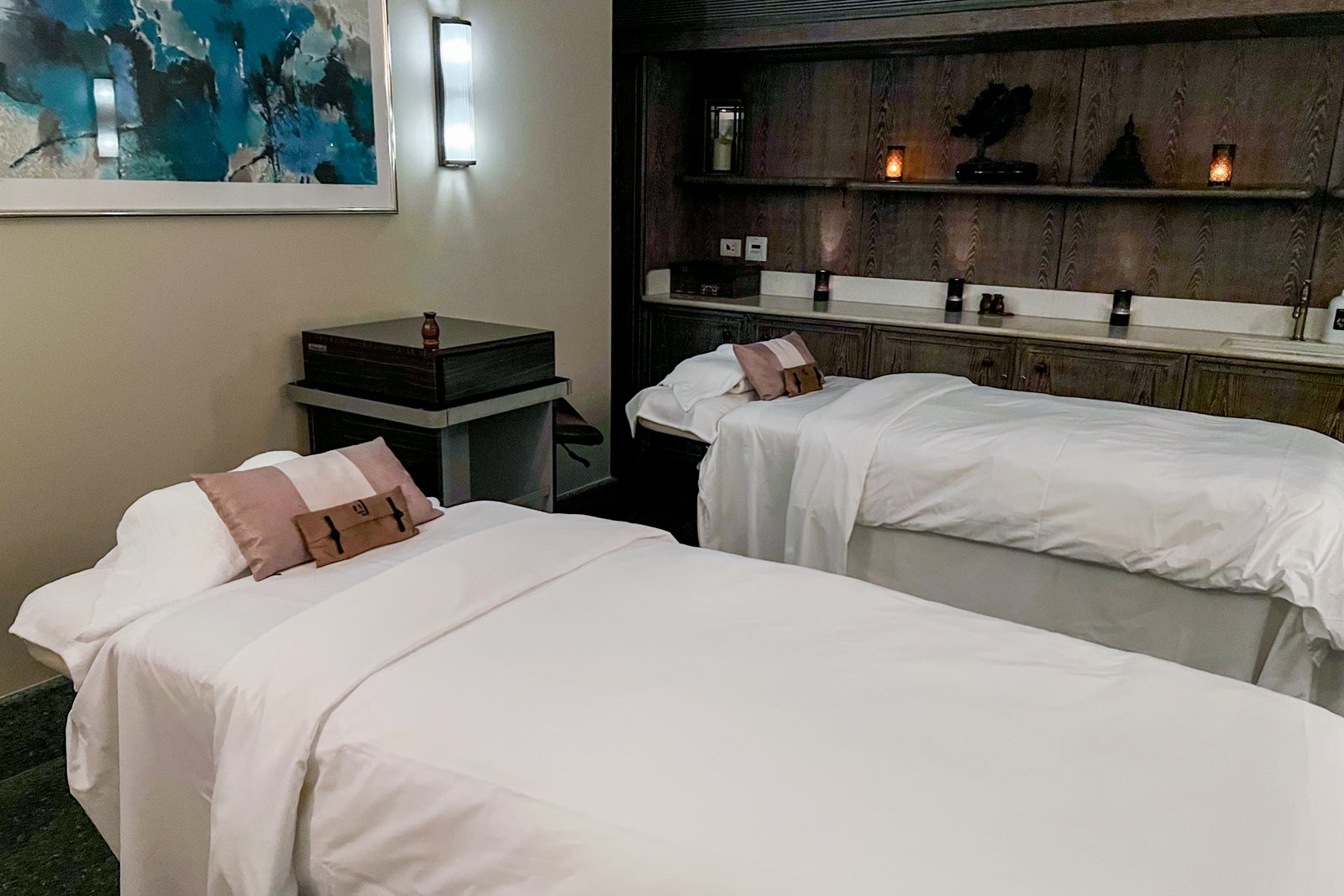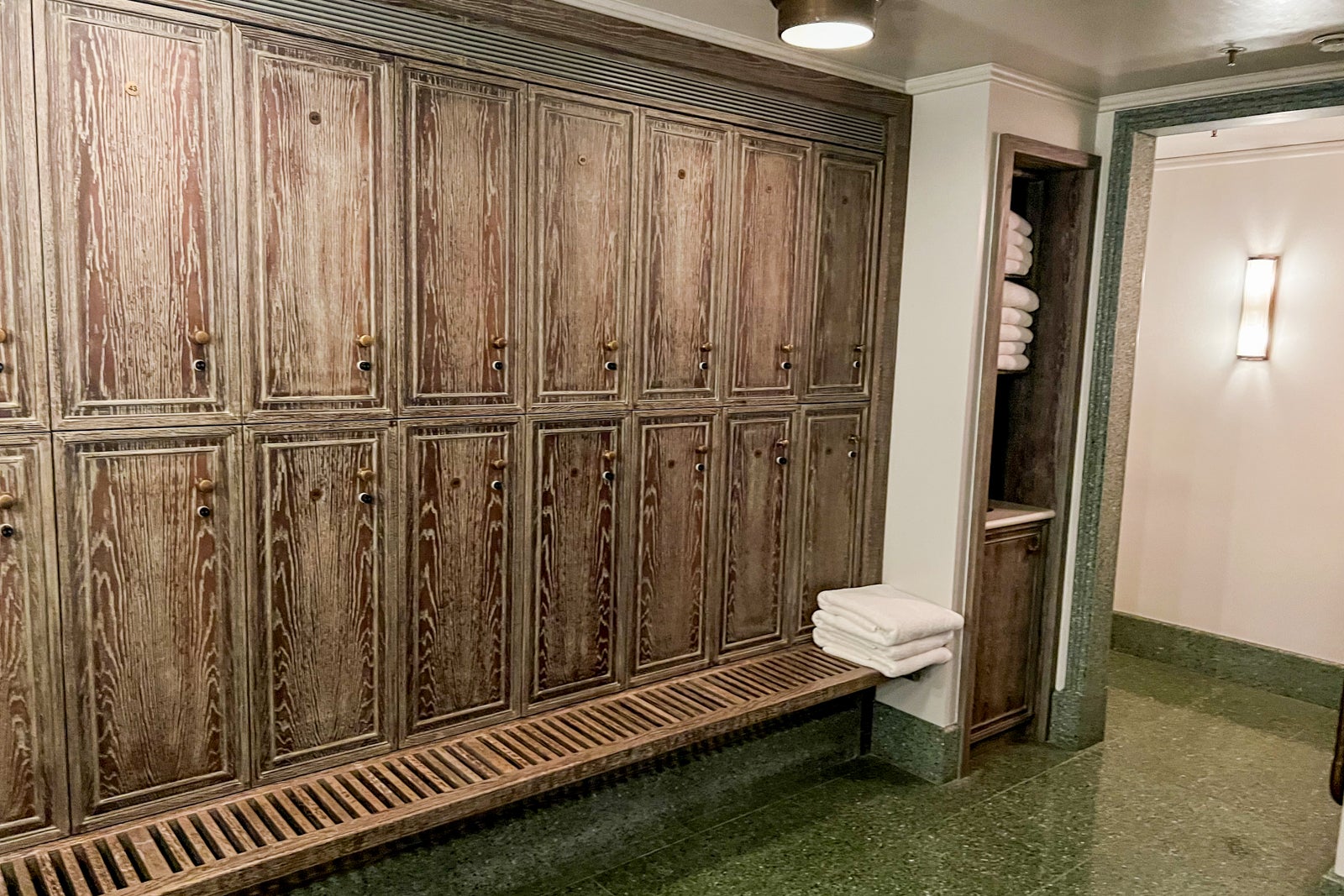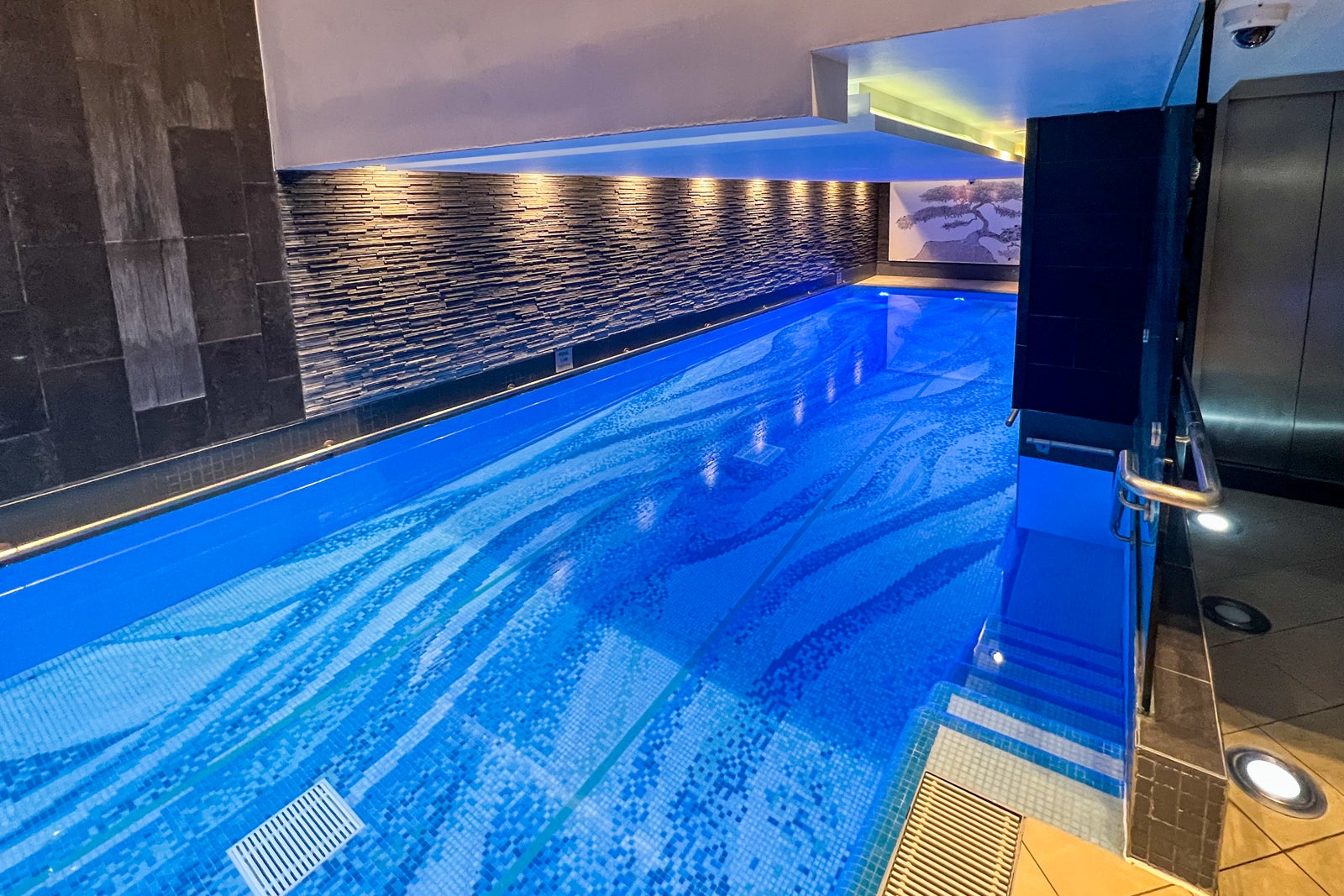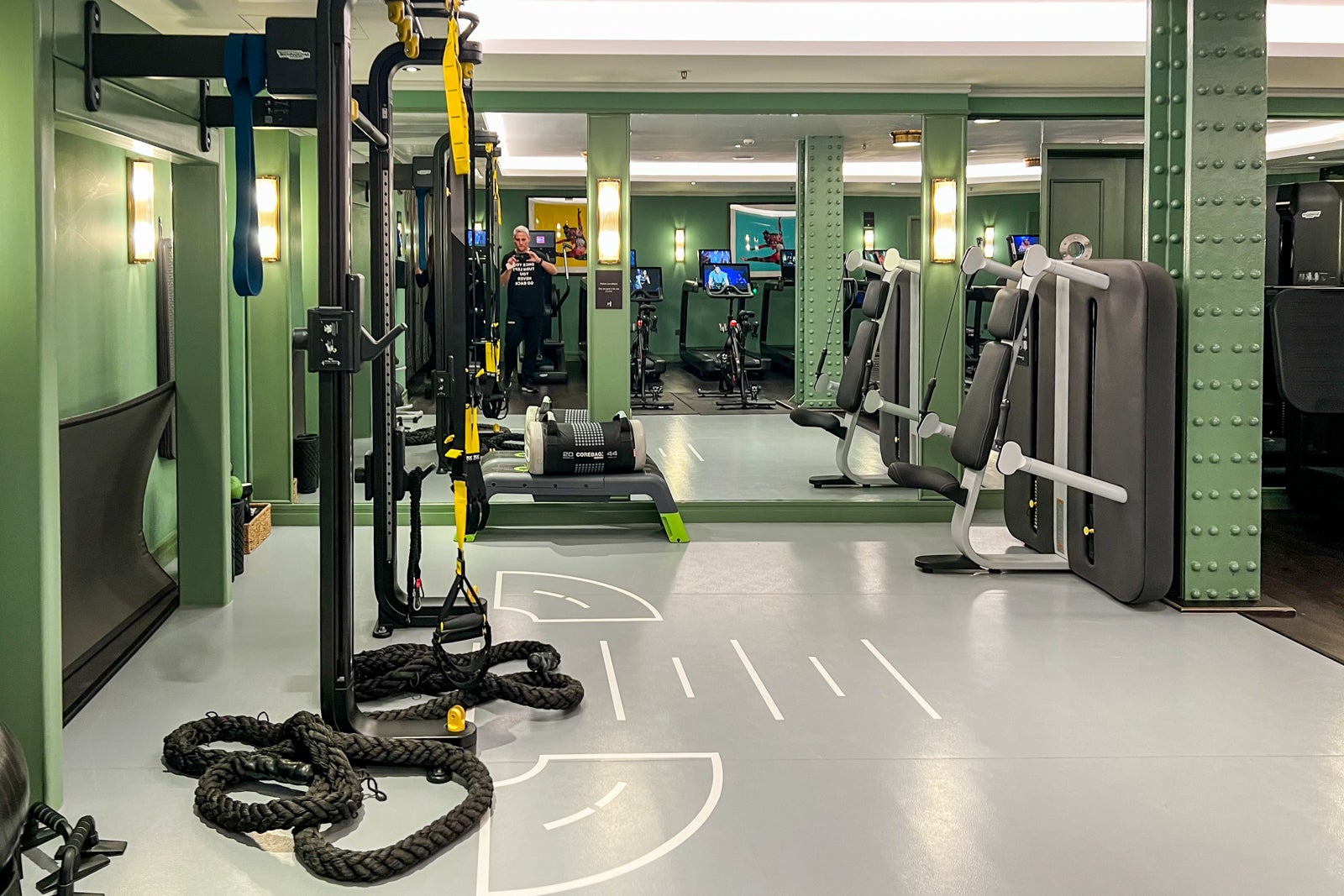 Eager to experience the spa, I booked the hotel's signature Chuan Harmony Massage for 160 British pounds ($204). I appreciated the customized approach to the treatment, which entailed filling out surveys about my health, emotional state and spiritual mood before special oils based on the five elements were pulled for use during my massage.
Another welcome perk is the ability to borrow Langham-branded bicycles on a first-come, first-served basis. I did not get a chance to take a spin on one of the bikes during my stay, but I imagine they're a great way to explore the surrounding neighborhoods.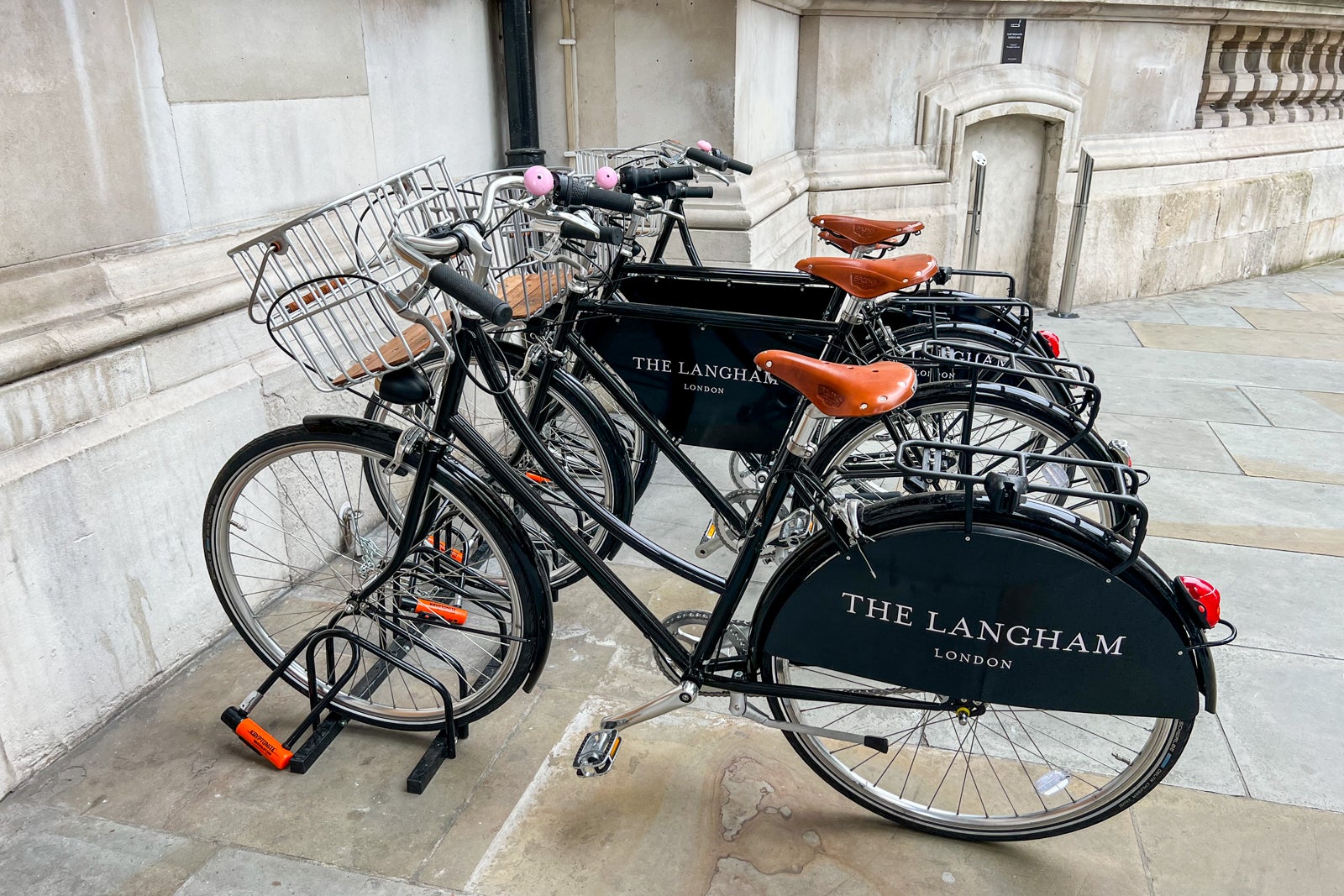 For those who value lounge access, know that there's also an executive lounge on the third floor.
Open daily from 6:30 a.m. to 9 p.m., the lounge exclusively welcomes guests staying in executive rooms and suites.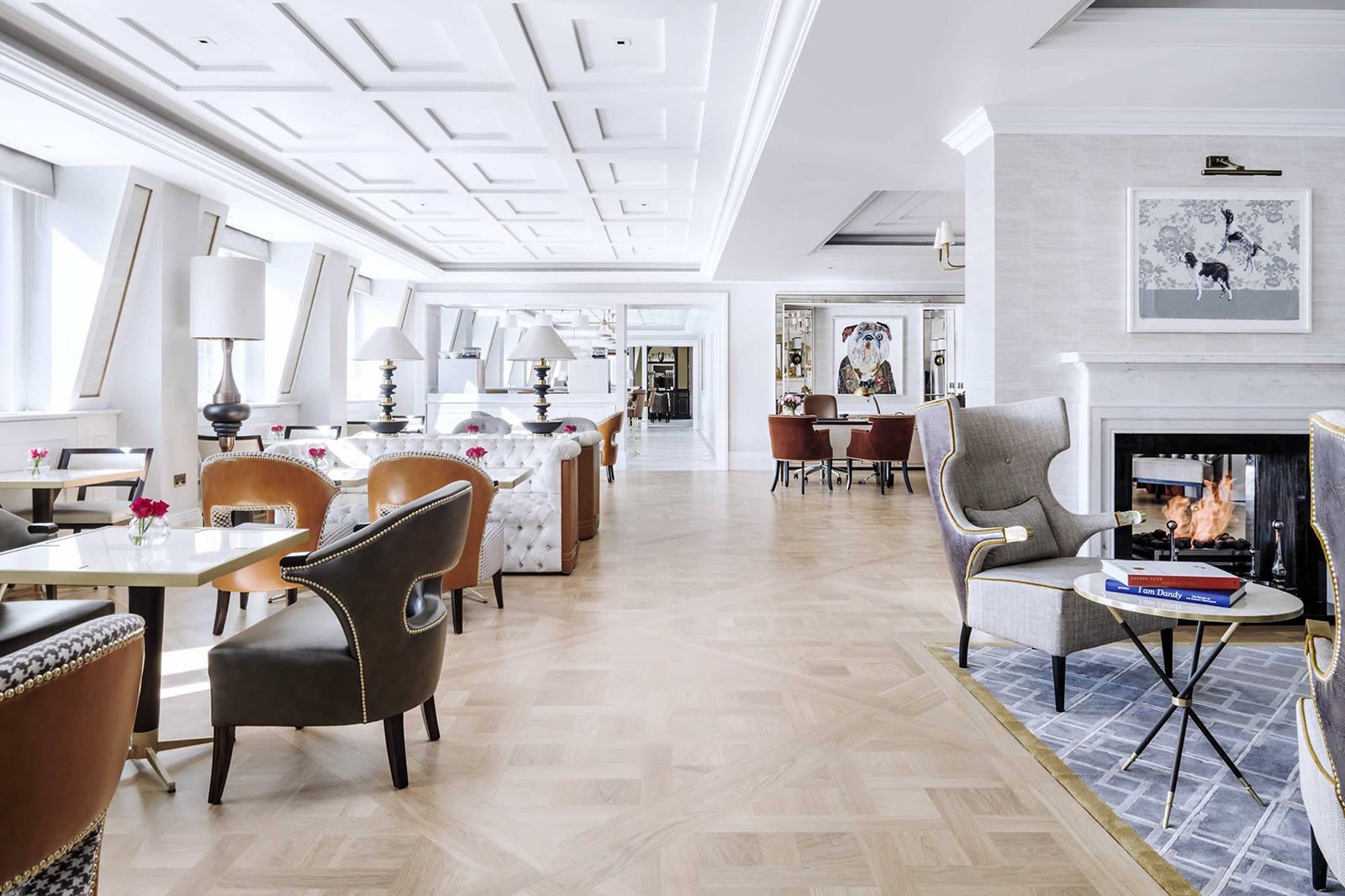 Lounge perks include free drinks (both alcoholic and nonalcoholic), breakfast and evening hors d'oeuvres daily, plus butler services, a private area for checking in and out of the hotel, up to three complimentary garment pressings per stay and use of a private meeting space. Additionally, you'll receive a discount for dining at Palm Court during select hours.
Related: What's the future of hotel lounges? Recent cuts and closures make us wonder
Accessibility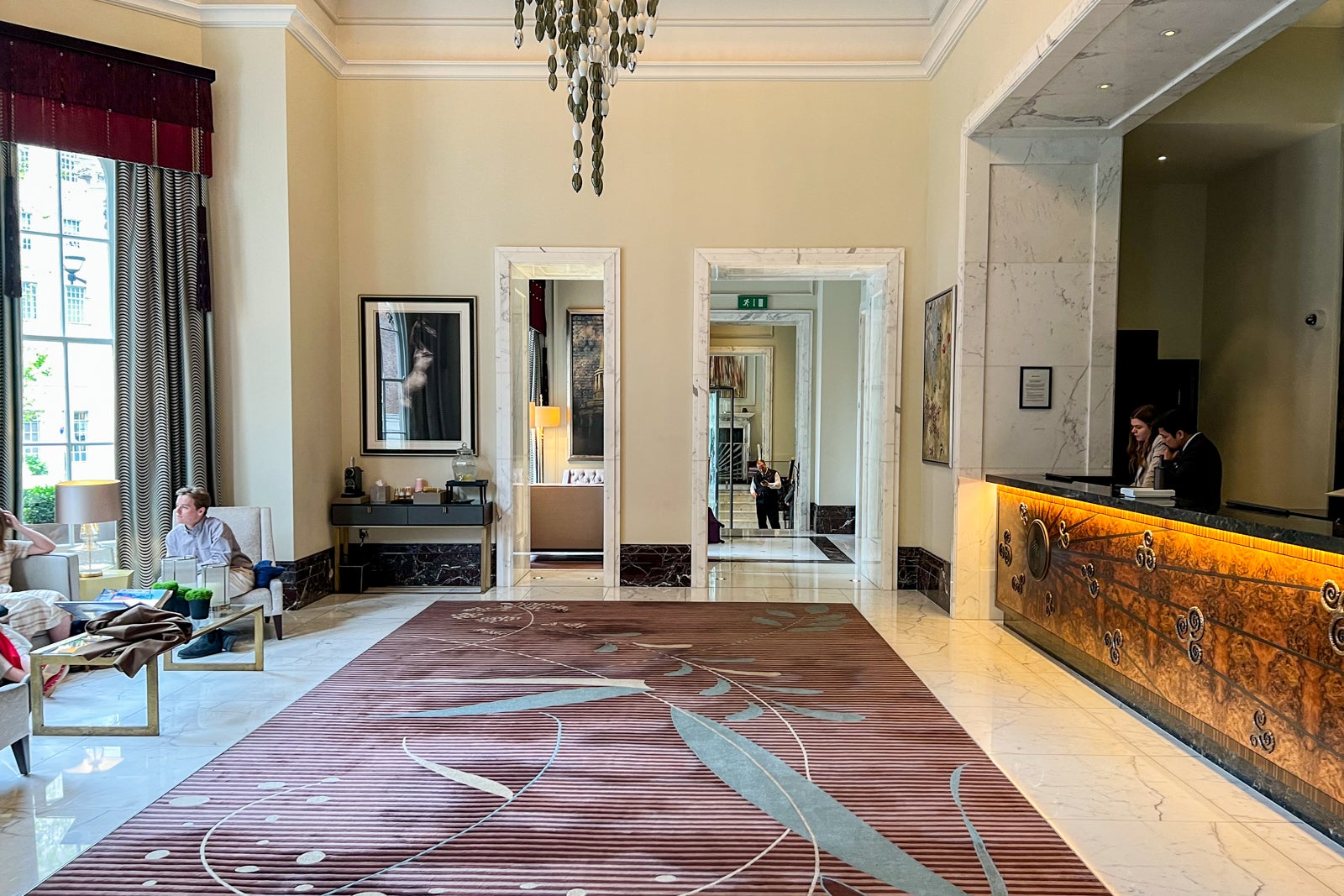 At first glance, The Langham, London may not seem like a great choice for those with mobility issues due to the hotel being old and spread across several buildings with lots of stairs and some floors that don't quite line up.
However, the hotel does make an effort to be inclusive. The front entrance is wide and has an accessible lift for wheelchairs. There are also loaner wheelchairs for guests, an accessible washroom on the lobby level and elevators that are wide enough to accommodate a wheelchair.
Guest rooms have features for the visually impaired, too, and there are four fully accessible guest rooms with lower light switches, lever-type door handles, roll-in showers, grab bars at the toilets, handheld showerheads, audible fire alarms and emergency strobe lights. Beds and counters are chair-level for easy access, and there is at least 30 inches of space all around the beds, so wheelchairs can easily reach them.
Individualized evacuation plans for emergencies are available to guests with mobility issues. Additionally, there are various amenities designed for those with sight or hearing issues available upon request.
Related: How to make sure you get an accessible hotel room if you need one
Why you might want to skip the Langham, London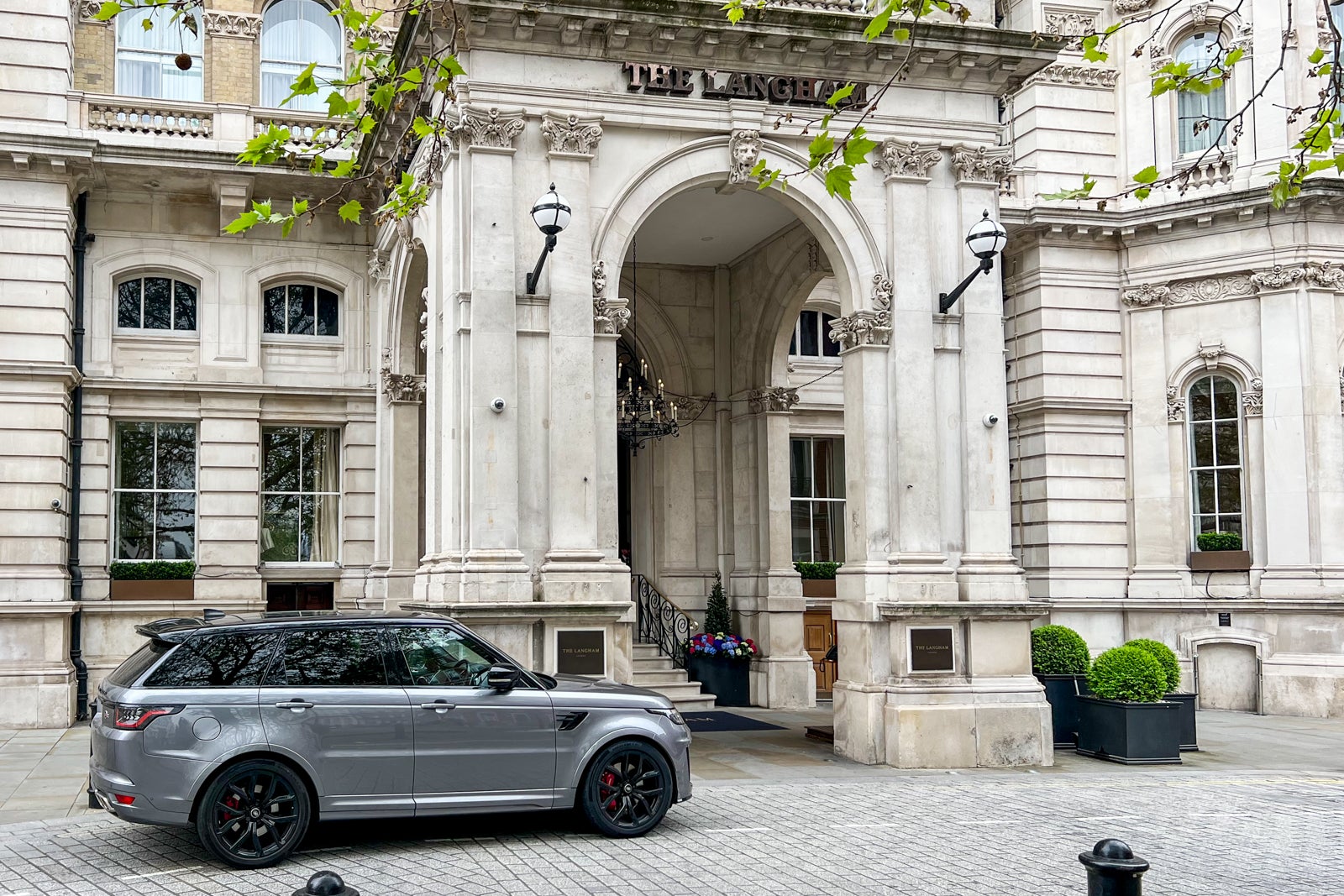 No hotel is perfect. While I enjoyed my time at The London, Langham, there are a few reasons why it may not be the hotel for you.
Like other Langham hotels, this one is expensive. You won't find many nights for less than $700. That's a pretty steep price to pay for a hotel you aren't likely to spend that much time in — it is London, after all.
Since there isn't a traditional loyalty program that awards points for stays, the only way you can enjoy a free night at the hotel is by redeeming American Express Membership Rewards points via an Amex Fine Hotels + Resorts booking. While I regularly accrue Memberships Rewards points, I personally wouldn't return because I prefer to stay at properties where I can earn status with a major hotel program like World of Hyatt.
The Langham can feel a little stuffy due to its formal decor, atmosphere and clientele, who skew wealthy and mature. If shabby chic is more your style, odds are you'll feel a bit out of place.
Not all rooms are created equal here. There are many room types, and the decor varies across the board, so your experience will greatly vary depending on the room you're assigned. In my case, I liked the size of my room, but the street view was uninspiring, and the lower-floor location was less than ideal. Ask for a room on a higher floor if you choose to book a stay.
Related: 7 London hotels used by actual royalty
Alternative places to stay
If The Langham, London doesn't sound quite right for you, there are plenty of other properties you can hang your hat at while visiting London Town.
Offering a similar vibe without the grandiosity, Corinthia London has a high-end design that tends to attract business people from all over. The central London location can't be beaten, and the Espa spa is a favorite among guests and locals.
If you seek a more modern escape, check out The London Edition in West End. It lacks a spa and a pool, but the cuisine is top-notch. Plus, you can use Marriott Bonvoy or American Express Membership Rewards points to cover the cost of your stay.
Related: Chic but a bit cramped: A review of The London Edition
For something in Mayfair, there's another Marriott you may want to try: the JW Marriott Grosvenor House London. It sits on the edge of Hyde Park and is a great option for Marriott Bonvoy loyalists, as you only need a minimum of 52,000 Marriott Bonvoy points to book a one-night stay here.
Hyatt also has several London properties. Stay at the Hyatt Regency London Albert Embankment for a more intimate setting and great views of Parliament. Or, check out the Great Scotland Yard Hotel (part of Hyatt's Unbound Collection) for proximity to all that Westminster has to offer. If an eclectic setting is what you crave, reserve a room at the funky but fierce Andaz London Liverpool Street.
Related: Inside the Andaz London Liverpool Street: Funky, fun and a dash of free food
Checking out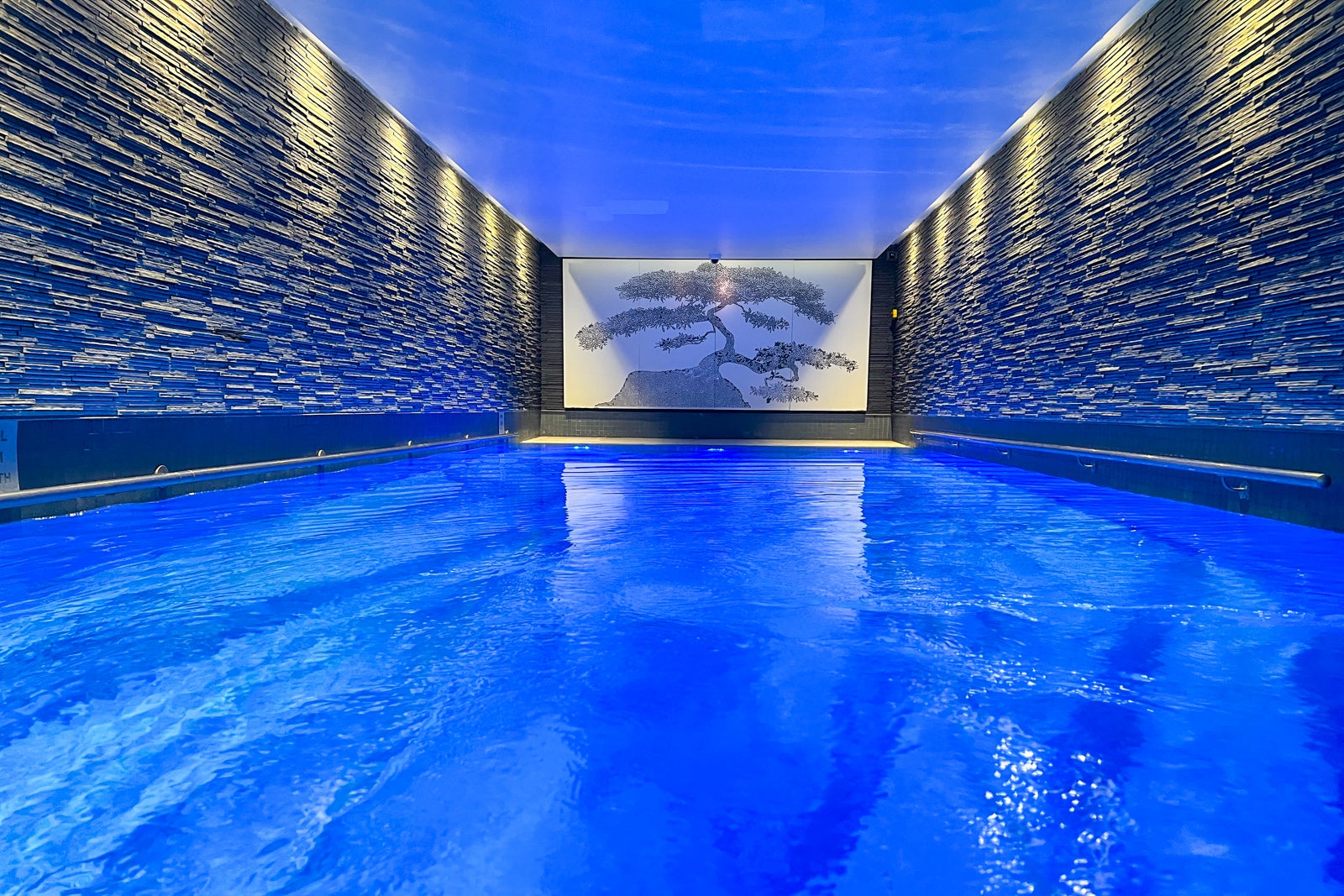 Despite having a room on a low floor with not much of a view, I was reluctant to leave The Langham, London. I enjoyed the authentic afternoon tea, the exceptional cuisine and the amazing swimming pool, all of which I'll be dreaming about for many moons to come.
While the historic hotel is a bit old-fashioned for my liking, its low-key elegance still makes it a terrific option for travelers in search of a property that fully embodies the charm and character of London. Book here to see what this London fixture is all about.
Related reading: