Editor's note: This is a recurring post, regularly updated with new information and offers.
If you have an upcoming stay at a Marriott hotel or a resort participating in the Marriott Bonvoy program, what's the best credit card to use for your stay? Should you use a Marriott cobranded credit card, or is another one best for your stay?
With Marriott unveiling two new credit cards and making other major changes in September 2022, has the answer to this question changed over the past year? Here's a look at some popular credit cards you might use to pay for your next stay at a Marriott hotel and what these cards can offer you in terms of return on spending and perks during your stay.
Comparing credit cards for a Marriott hotel stay
Aside from using a Marriott cobranded credit card, you might also consider using a good travel rewards card that earns transferable points. Let's look at some common options and what you could get when using these cards.
* Bonus value is an estimated value calculated by TPG and not the card issuer.
The information for the Marriott Bonvoy Bountiful cards has been collected independently by The Points Guy. The card details on this page have not been reviewed or provided by the card issuer.
Which card should you use?
There are two parts of this conversation: the benefits you enjoy during your stay and the points you earn on the card when paying for your stay.
For the first part, it's relatively simple. Your elite status perks will apply regardless of whether you use a specific card for your stay. For example, you don't need to pay with the Bonvoy Brilliant card to enjoy your Platinum Elite status benefits during your next Marriott stay.
(The one exception is booking a paid Marriott stay using the Sapphire Reserve through the Chase travel portal. This will generally count as a third-party booking, so while you'll earn 10 Ultimate Rewards points per dollar spent on the purchase, you'll likely forgo any perks of Marriott elite status you might hold.)
Using your Marriott cobranded credit card may not be your best bet for earning points from spending money at Marriott Bonvoy properties. That's because some cards that earn transferable points can provide a better rate of return on spending for your hotel stays. Additionally, you'll be able to use these points for more than just upcoming hotel stays.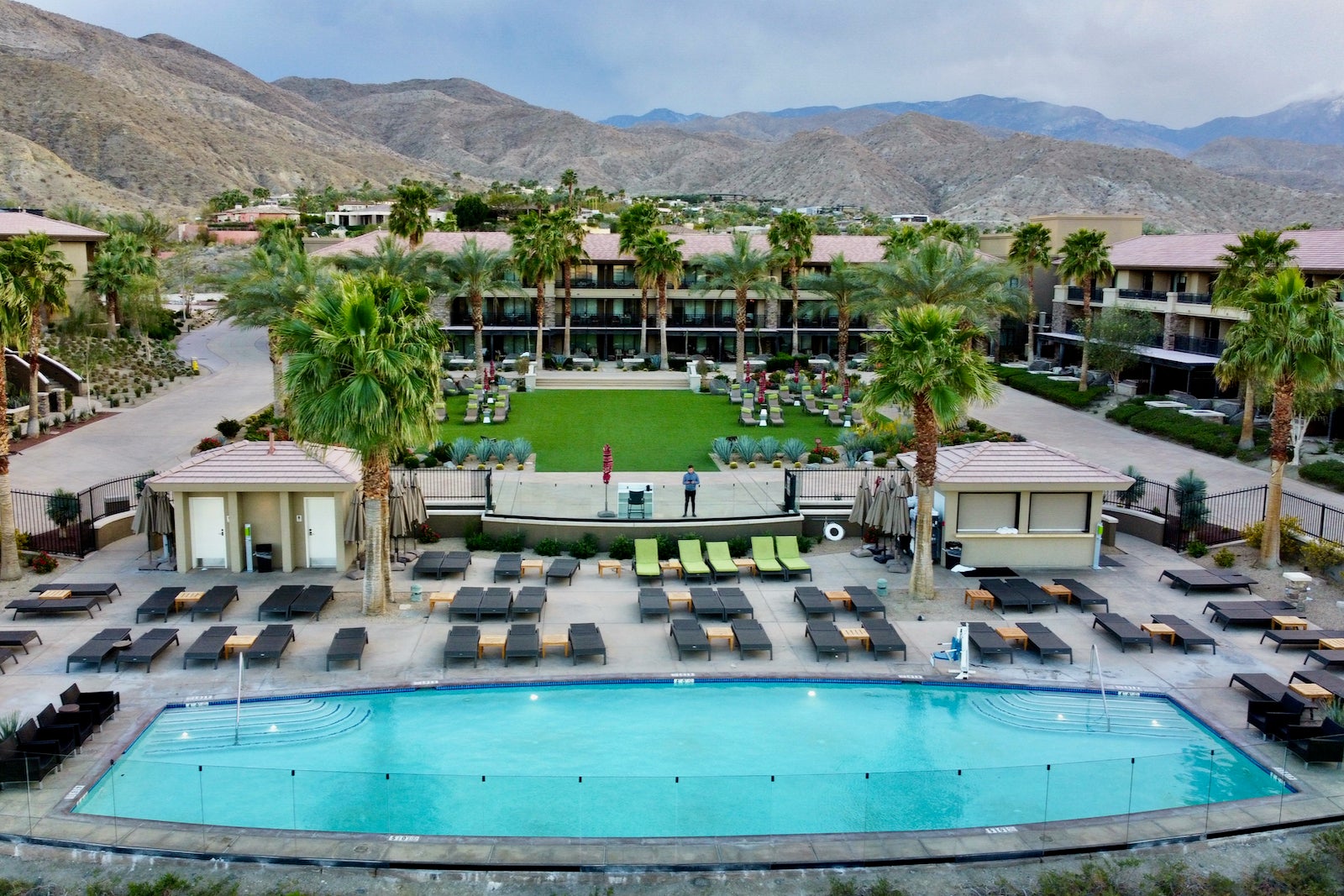 When earning points with American Express Membership Rewards or Chase Ultimate Rewards, you could transfer these to Marriott Bonvoy if you want to use them for a hotel redemption, but you also can redeem these points in other ways, such as for flights or cruises. If you pay with a Marriott cobranded card, you will earn Marriott Bonvoy points, which have fewer redemption options.
The one caveat to this is if you're working on spending your way toward higher levels of Marriott Bonvoy status or working on an annual choice benefit. You will need to pay with your Bonvoy Brilliant card to meet the spending requirements for an annual choice benefit and will need to pay with your Marriott Bonvoy Boundless card if you want to achieve Gold Elite status through spending. That requires $35,000 of purchases on your card each year.
Related: Here's everything you need to know about using Marriott Suite Night Awards
However, you could likely achieve Platinum Elite status without spending so much on a hotel credit card. For most people, it's cheaper to achieve Marriott Bonvoy status by staying at inexpensive properties and holding both a personal and a small-business Marriott credit card.
Bottom line
The credit card you should use for an upcoming trip might not initially have the answer you expect. Often, using a credit card bearing the hotel's or airline's name isn't your best card for that purchase. Rather, you may earn more valuable (or a greater number of) rewards using a different card. That's because transferable points are more valuable than points that belong to just one rewards program.
Luckily, paying with a credit card not attached to the Marriott Bonvoy program doesn't mean you'll sacrifice your Marriott elite status benefits (if you have them.) Because of that, you should pay with whichever card in your wallet will earn the most valuable rewards.
Also in this series:
For rates and fees of the Marriott Bonvoy Brilliant card, click here.
For rates and fees of the Marriott Bonvoy Bevy card, click here.
For rates and fees of the Marriott Bonvoy Business card, click here.
For rates and fees of the Amex Green card, click here.
Additional reporting by Ryan Wilcox.