Editor's note: This is a recurring post, regularly updated with new information.
---
United Explorer Card overview
The United Explorer Card isn't your average airline credit card.
It's packed with premium perks such as an up-to-$100 Global Entry or TSA PreCheck application fee statement credit, two annual one-time lounge passes and free checked bags — easily justifying its modest $95 annual fee (which is even waived for the first year). Card rating*: ⭐⭐⭐⭐
*Card rating is based on the opinion of TPG's editors and is not influenced by the card issuer.
---
Aside from the usual airline credit card perks like free checked bags and priority boarding, the United Explorer offers some premium-level benefits, including a pair of annual one-time United Club passes, a Global Entry or TSA PreCheck application fee credit and excellent travel protections.
The United Explorer Card is also offering a welcome bonus of 60,000 bonus miles after you spend $3,000 on purchases in the first three months your account is open — close to the best offer we've ever seen on this card. In all, those 60,000 bonus miles are worth $726, based on TPG valuations.
Here's what else you need to know about the card and its benefits.
Who is this card for?
Since United is a transfer partner of Chase Ultimate Rewards, there are plenty of credit cards that can help boost your United mileage account balance. However, if it's elite status-like benefits you're after, such as free checked bags and priority boarding, you're going to need one of the airline's cobranded cards (assuming you don't earn Premier elite status on your own).
The United Explorer Card offers all of the perks an occasional United flyer might want, as well as a Global Entry or TSA PreCheck application fee credit worth up to $100 once every four years and two one-time United Club passes each account anniversary year (worth $118).
If you're solely after United Club access, you'll probably be better off with the United Club Infinite Card, which comes with a full United Club membership but also charges a significantly higher annual fee of $525.
Alternatively, the United Quest Card is another solid option, with perks such as a $125 annual United purchase statement credit and up to 10,000 United miles back as a rebate on redemptions per account anniversary. That card has a $250 annual fee.
With the United Explorer, you get many of the same perks as with these other two cards for a much more manageable $95 annual fee (which we note, again, only kicks in after the first 12 months).
Keep in mind that, as a Chase card, the United Explorer is subject to the issuer's 5/24 rule. So, if you've opened more than five credit cards in the past 24 months (from all banks, not just Chase), you'll want to hold off on applying, as you likely won't be approved.
Related: Are cobranded airline cards worth it anymore?
Welcome bonus
Landing a United Explorer Card will give you a welcome bonus of 60,000 bonus miles after you spend $3,000 on purchases in the first three months your account is open.
In all, those 60,000 bonus miles are worth $726, based on TPG's most recent valuations. And if you're wondering how to get the most value out of these miles, be sure to read up on United sweet spot redemptions.
United benefits and perks
The United Explorer Card offers a good mix of perks for both frequent and occasional United flyers:
Free first checked bag
Get a first checked bag free on United-operated flights for you and one companion on the same reservation. A first checked bag usually costs $35 each way, so this benefit can save you as much as $140 round-trip. You must include your MileagePlus number in your reservation and pay for the flight with the Explorer Card to receive this benefit — which includes just using the card for taxes and fees on an award ticket.
Two one-time United Club passes
Receive a pair of one-time United Club passes deposited into your MileagePlus account each year of card membership. This benefit alone is worth $118 per year, as day passes at the lounge cost $59 each with a same-day boarding pass.
Priority boarding
Get Group 2 boarding for you and your companions traveling on the same reservation when you include your MileagePlus number. This means you board after Premier 1K, Premier Platinum, Premier Gold and Star Alliance Gold members and those seated in United Polaris, first class and business class, but before most of the other passengers in economy without elite status.
This is especially valuable for those who buy basic economy tickets, as you'll also be excluded from the carry-on baggage restrictions, so you will want to get on the plane while there's still overhead space available.
Expanded award availability
As a cardholder, you'll have additional access to book United award tickets — even if it's the last seat on the plane —  and may see economy award seats requiring fewer miles when you log in to your MileagePlus account than members without the card.
Elite status shortcuts
United elite status qualification is based on Premier qualifying points (PQPs) and Premier qualifying flights (PQFs). You'll earn 500 PQPs for every $12,000 you spend on purchases with your Explorer Card (up to 1,000 PQPs in a calendar year) that can be applied toward your Premier status qualification — but only up to the Premier 1K level.
25% inflight savings
Receive 25% off inflight United purchases when using your card, including Wi-Fi, food and beverages.
Related: These are the world's best United Clubs
Other travel benefits
The card also presents some general travel perks that are typically only offered by more expensive premium cards.
Application fee credit for Global Entry or TSA PreCheck
The United Explorer Card will reimburse you (up to $100) when you charge the application fee for Global Entry or TSA PreCheck to the card once every four years. You can gift this perk to a friend or family member (by paying their fee with your card) if you don't need it for yourself. Most other cards that offer this benefit have annual fees above $400.

Chase Luxury Hotel & Resort Collection access
Get valuable on-property perks such as free breakfast and room upgrades when you book hotel stays through Chase's Luxury Hotel & Resort Collection.
Travel and purchase protections
The United Explorer Card comes with a robust set of travel and shopping protections that nearly match those offered by the Chase Sapphire Preferred Card.
Cardholders can count on the following protections when something goes wrong on a trip — though the exact stipulations for invoking these benefits (and submitting a successful claim) vary.
Auto rental collision damage waiver
This is among the few cards that offer primary car rental coverage. This means that when you rent a car using your card, you can decline the rental car company's collision insurance and be covered by the card — up to the vehicle's cash value — in the case of theft or collision damage.
Trip delay protection
If any common carrier, such as a commercial airline, delays your trip by 12 hours, you and your traveling companions are each covered up to $500 for purchases of things such as lodging, ground transportation, meals and toiletries. Even award tickets booked using miles are covered as long as the cash portion, such as taxes or fees, was paid for with the card.
Trip cancellation/interruption protection
If you use the card to pay for a trip and it is canceled, interrupted or extended for a covered reason, you may be able to claim reimbursement up to $1,500 per person and up to $6,000 per trip.
Lost/delayed baggage protection
If your baggage is delayed by six or more hours, you're eligible for reimbursement for personal items up to $100 per day for up to three days. If your bag is ultimately determined to be lost, you may be reimbursed up to $3,000 per traveler ($2,000 per bag for New York state residents).
Shopping protections
The United Explorer Card offers the following benefits for everyday shopping:
Purchase protection
Get up to $10,000 per item and $50,000 per year for damaged or stolen items within 120 days of purchase.
Extended warranty protection
Get an additional year of coverage on eligible purchases with a manufacturer's warranty of three years or less.
How to earn points
As a cardholder, you'll earn 2 miles per dollar on purchases from United as well as on dining and hotel spending, and you'll earn 1 mile per dollar on everything else.
While the bonus for cobranded airline purchases is pretty standard, it's nice to see that the card also offers bonuses on certain types of everyday spending, which many other airline cards don't provide.
However, there are many other options to better maximize your dining and hotel spending.
Related: My top 3 picks for the best cobranded hotel credit card
How to redeem miles
You can redeem your MileagePlus miles across United's vast network of domestic and international routes as well as on the carrier's Star Alliance and other airline partners.
United has implemented a dynamic pricing structure on its own flights, so you should now expect a fairly consistent value of your miles whenever redeeming for United awards. Domestic awards in economy typically start at just 5,000 miles one-way, but we've seen sales with tickets as low as 3,900 miles. As a result, the full welcome offer of 50,000 miles could be enough to book more than a whopping 10 one-way tickets.
Related: How many miles do you really save with a United credit card?
To squeeze even more value out of your miles, you might want to utilize United's Excursionist Perk. We have an in-depth guide that explains everything you need to know about this perk, but basically, it allows you to add a free flight segment to qualifying, round-trip itineraries between two different regions at no extra cost.
You'll typically want to avoid non-flight redemptions with your United miles, such as hotel stays or merchandise, as they tend to offer a poor value proposition.
Which cards compete with the United Explorer Card?
Like American Express and Delta, Chase has a very close relationship with United, issuing its cobranded credit cards and offering 1:1 point transfers from its own Ultimate Rewards program. Because of that, the United Explorer Card's competition goes beyond just other United-branded cards.
The closest comparison to the United Explorer Card is the Chase Sapphire Preferred Card, which also has a $95 annual fee, albeit one that is not waived the first year. The Chase Sapphire Preferred earns 5 total points per dollar on travel purchased through Chase Ultimate Rewards; 3 points per dollar on dining, online groceries (excluding Target, Walmart and wholesale clubs) and select streaming services; 2 points per dollar on all other travel; and 1 point per dollar on other eligible purchases.
In short, it's an earning powerhouse.
The Chase Sapphire Preferred also offers an annual statement credit of up to $50 on a hotel booking made through the Chase Ultimate Rewards portal, which can be a useful money-saving perk.
Aside from that, most of the United Explorer and Chase Sapphire Preferred's travel protections overlap. Still, the United Explorer gets a slight edge in terms of perks, as it also offers the Global Entry or TSA PreCheck application fee credit, as well as all of the United-specific benefits — such as free checked bags and United Club passes.
The welcome bonus on the Chase Sapphire Preferred is currently 60,000 points after you spend $4,000 on purchases in the first three months of account opening. Those points are more valuable than United miles, as they can be transferred to more than a dozen airline and hotel programs, giving you much more flexibility in terms of redemptions.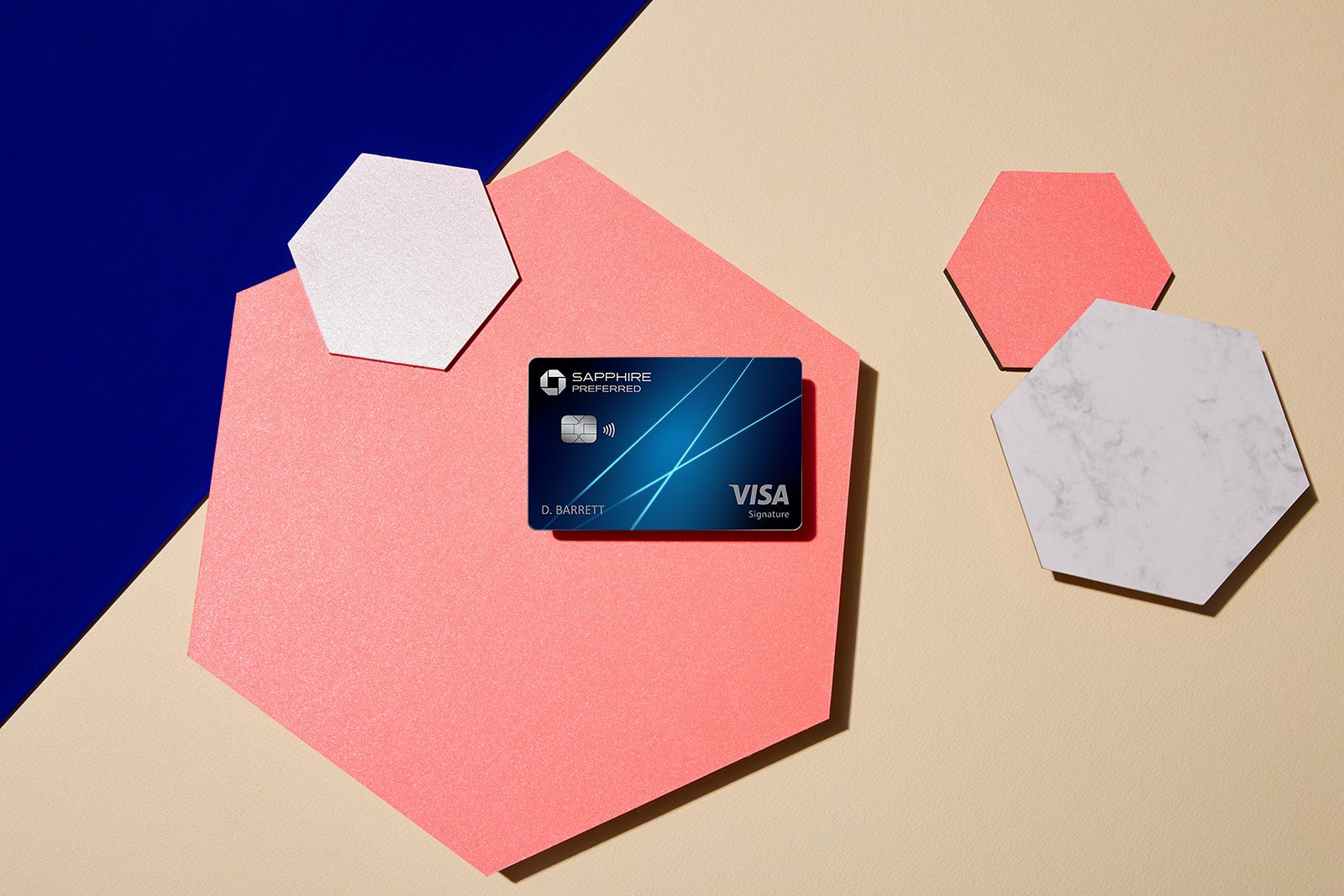 However, if it's day-of-travel perks on United you're after but you don't fly enough to earn elite status on your own, the United Explorer Card should probably still be your top pick.
Bottom line
The United Explorer Card isn't your run-of-the-mill airline credit card. Between free Global Entry, annual lounge visits and Luxury Hotel & Resort Collection access, the card is jam-packed with perks that will enhance your trips from start to finish — not just when you're in the air.
The card's welcome bonus of 60,000 miles, plus a waived annual fee for the first year, is just the cherry on top.
---
Official application link: United Explorer Card with a welcome offer of 60,000 bonus miles.

---
Additional reporting by Ryan Wilcox and Eric Rosen.