There's more bad news for United MileagePlus members.
A couple of weeks ago, United increased Europe award rates by 33% without notice. As we had feared, United has now extended that devaluation — the worst MileagePlus devaluation I've seen — as One Mile at a Time first reported. For now, however, Middle East and U.S. domestic award rates remain unchanged, but this is essentially a global devaluation.
Unlike the Europe devaluation a couple of weeks back, which saw similar increases across the board, this one is more volatile, with award rates increasing anywhere from 21% to 122% in our tests.
Let's take a closer look at the changes.
US domestic awards remain largely unchanged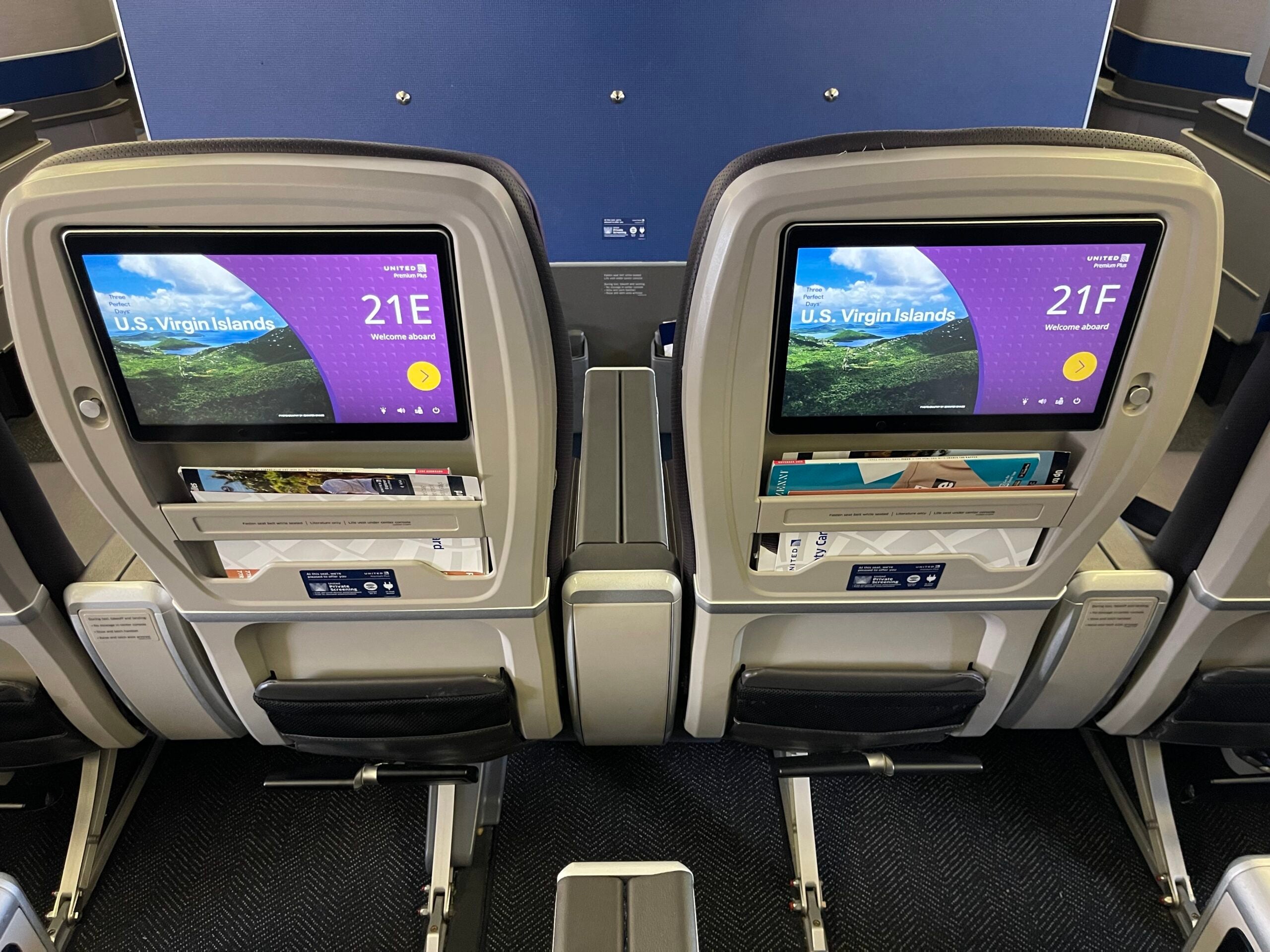 First, the good news.
As a whole, U.S. domestic awards remain unchanged. That means you can still redeem around 15,000 miles for economy class and 30,000 miles for business class for a transcontinental flight when there's award space.

There's also still economy-class award space for under 5,000 miles on short-haul routes like San Francisco International Airport (SFO) to Los Angeles International Airport (LAX).
Related: Why I consider my United miles to be worth 5 cents apiece
Flights to Japan increase the most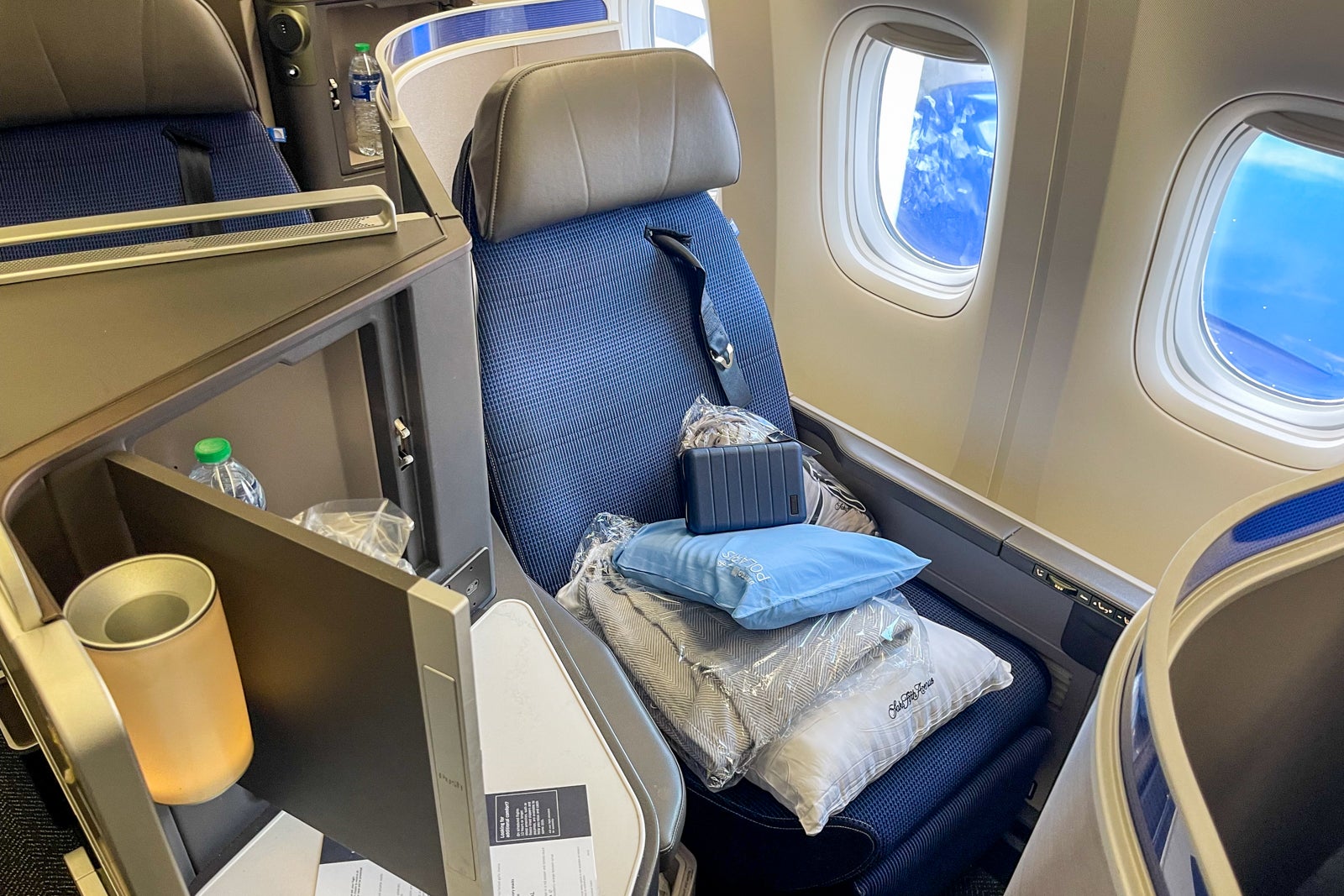 Overwhelmingly, flights between the U.S. and Japan saw some of the most severe devaluations.
When United implemented the Europe devaluation in mid-May, I booked a business-class flight from Honolulu's Daniel K. Inouye International Airport (HNL) to Nagoya's Chubu Centrair International Airport (NGO) via Guam's Antonio B. Won Pat International Airport (GUM) for 45,000 miles in the IN fare class. Now, that same flight is selling for 100,000 miles, representing a 122% increase.

Economy class, which used to be 35,000 miles, is now pricing at 55,000 miles — a 57% increase.
Flights between the continental U.S. and Japan have also been devalued. Saver tickets on United-operated flights used to cost 35,000 miles and 70,000 miles in economy and business class, respectively. Now, you'll need 55,000 miles (57% increase) in economy and 100,000 miles (43% increase) in business class.

Before the devaluation, United charged 44,000 and 88,000 miles for economy and business saver tickets on ANA. Now, these one-way awards cost 60,400 (+37%) and 110,000 miles (+25%).

Although it's a small silver lining, award rates on domestic flights within Japan appear to be unchanged.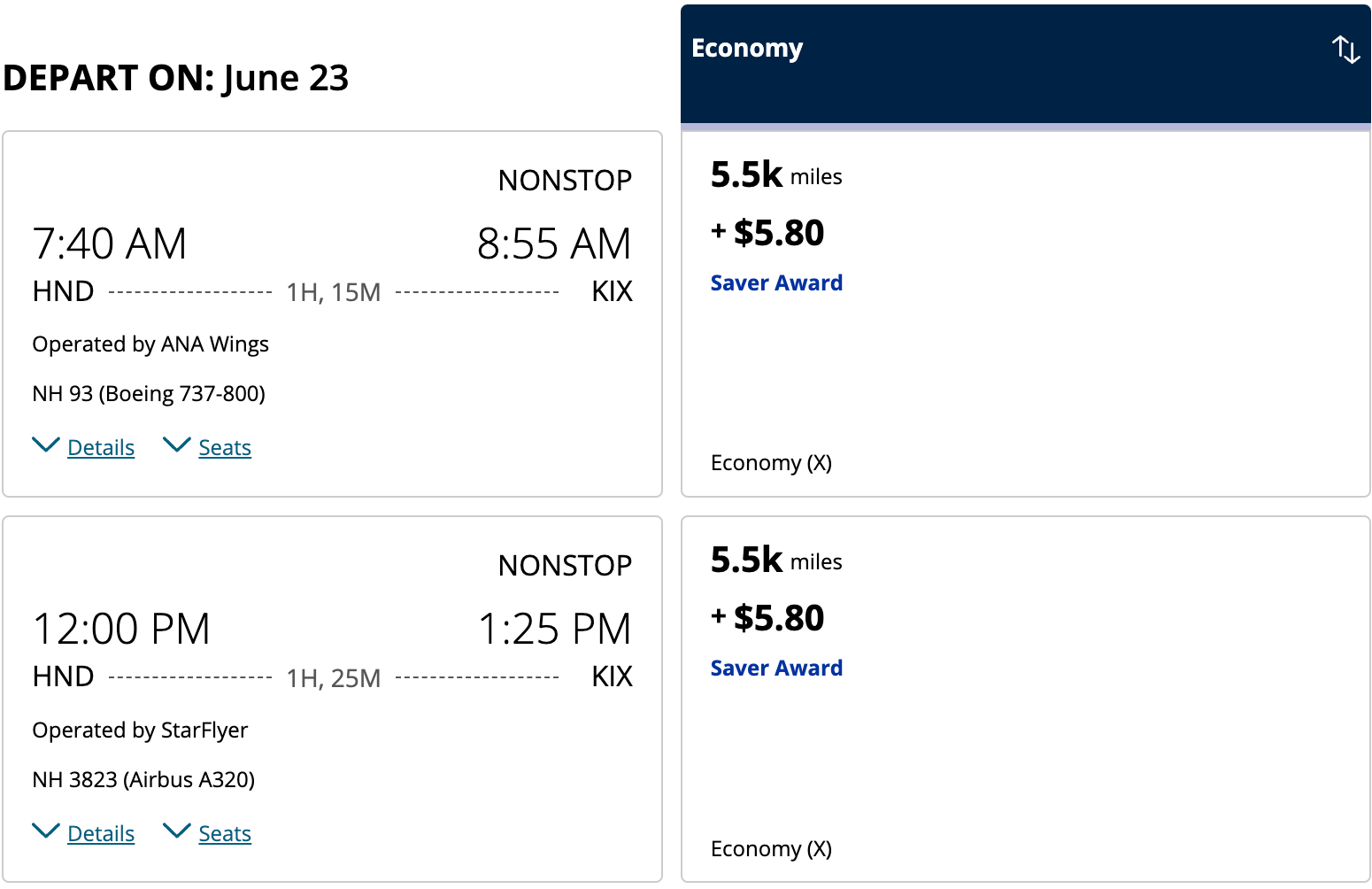 Related: The best ways to travel to Japan with points and miles
Award rates in the South Pacific also increase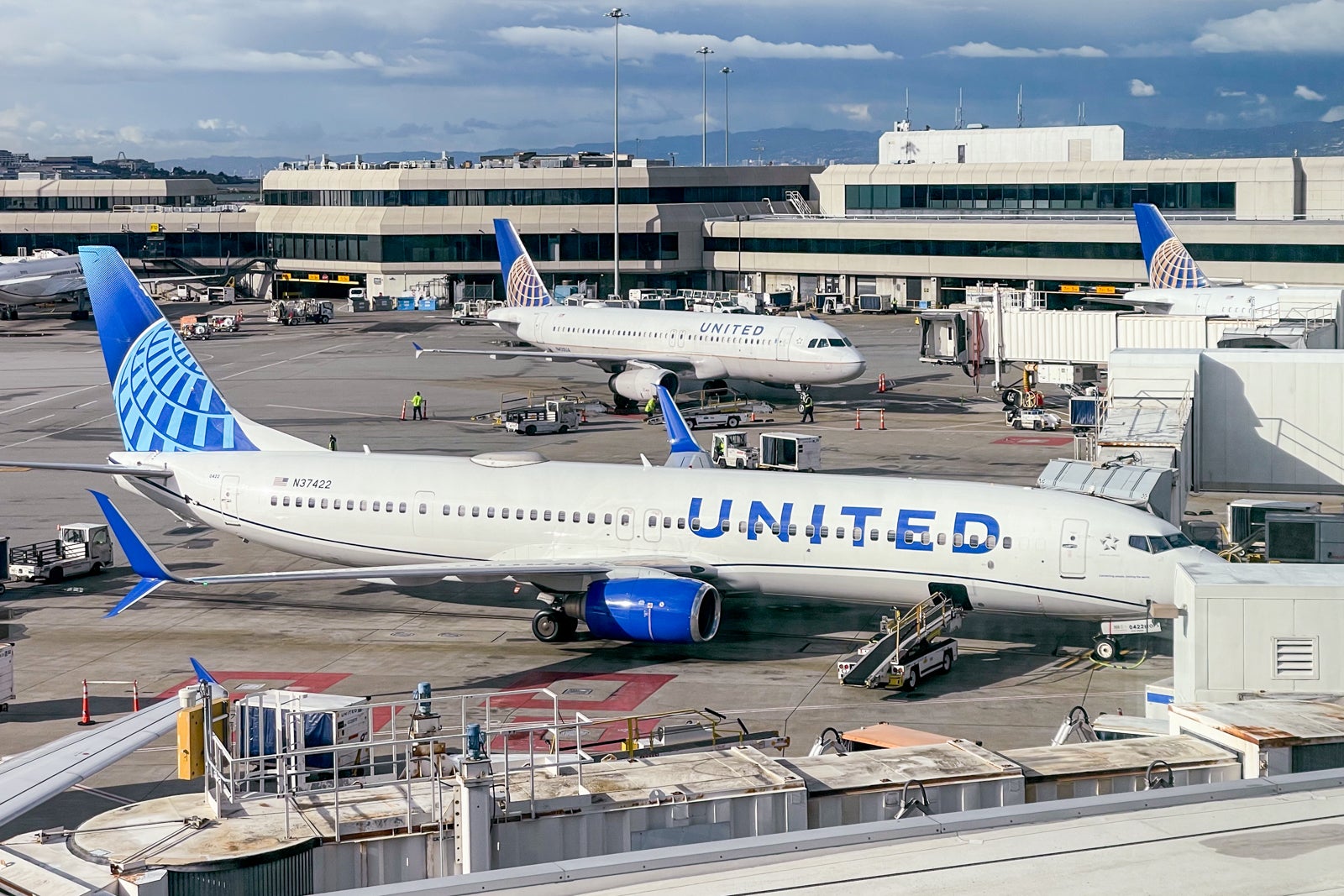 Saver awards between the U.S. and Australia used to often start at 40,000 miles in economy and 80,000 miles in business class. Now, they'll cost 55,000 miles in economy (37% increase) and 100,000 miles in business class (25% increase).
Saver award rates on United's flight to Tahiti's Faaa International Airport (PPT) have also been devalued, with economy-class award rate starting points increasing from 35,000 miles to 44,300 miles (27% increase) and business class award rates increasing from 70,000 miles to 85,000 miles (21% increase).

Related: The best ways to use points and miles to fly from the U.S. to Australia
South America awards will require more miles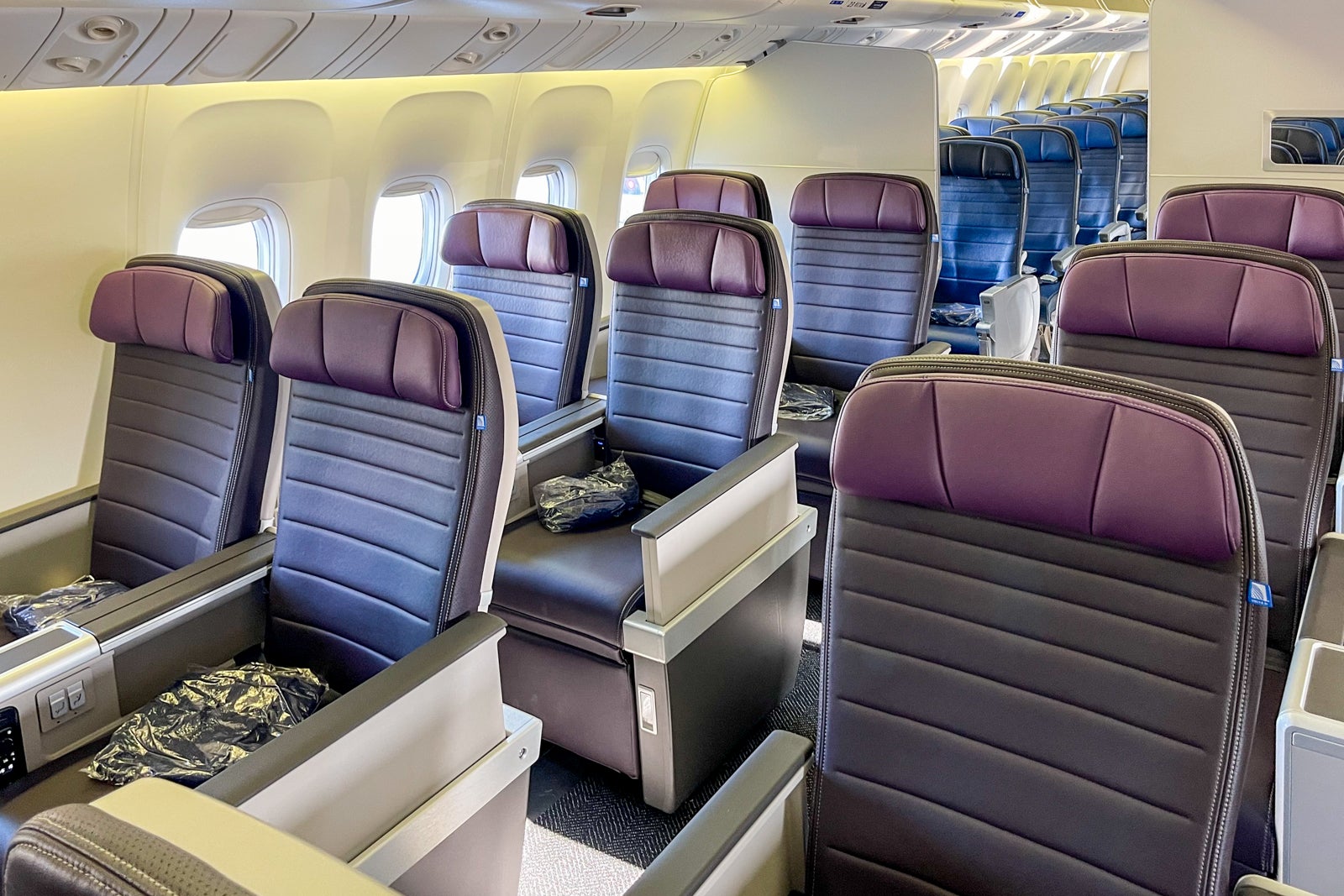 Continuing the global trend, award rates on MileagePlus awards between the U.S. to South America have also gone up.
Previously, you needed 33,000 miles in economy or 66,000 miles in business class to book one-way Avianca flights from the continental U.S. to airports like Buenos Aires' Ezeiza International Airport (EZE), Rio de Janeiro/Galeao International Airport (GIG) and Santiago's Arturo Merino Benítez International Airport (SCL).
Now, expect to use 49,500 miles (50% increase) in economy and 87,800 miles (33% increase) in business class for these awards.

Related: 8 tips to stay safe while visiting Rio de Janeiro, Brazil
Middle East awards remain temporarily unchanged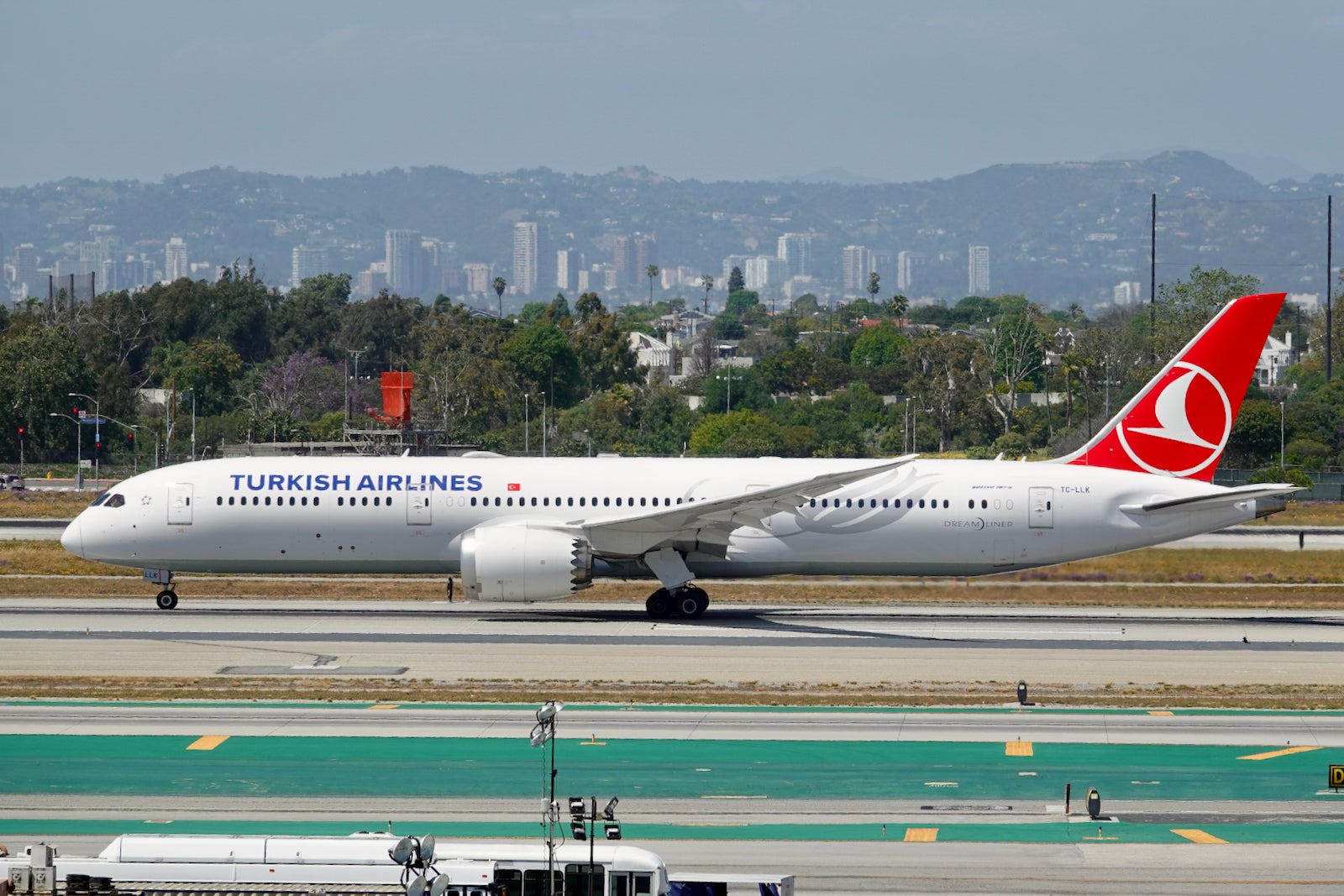 For now, awards between the U.S. and the Middle East remain largely unchanged — though we don't expect that to last.
United charges 40,000 miles in economy and 80,000 miles in business on its own saver award flights from the continental U.S. to Dubai International Airport (DXB) and Tel Aviv's Ben Gurion Airport (TLV).

While there currently aren't any business-saver seats on the airline's flight from Newark Liberty International Airport (EWR) to Dubai, here's a look at the 80,000-mile business-class I-fare Tel Aviv award space (each of these dates has at least two seats available):
Chicago's O'Hare International Airport (ORD) to Tel Aviv: Jan. 27.
Tel Aviv to Newark: Jan. 20 and 27.
If you're a Premier Platinum, 1K or Global Services member, you may have additional access to dates and routes with the 80,000-mile business-class award.
Partner award rates on carriers like Turkish Airlines, EgyptAir and Ethiopian Airlines are pricing at 44,000 miles in economy and 88,000 miles in business.

We strongly recommend booking your Middle East award flights now while the "old" award rates persist. If you need to change your plans later, United no longer charges mileage redeposit fees.
Related: Flight review: Turkish Airlines' new business class aboard the 787-9 Dreamliner
Bottom line
United has shocked MileagePlus members with its new saver award rates. Although the airline is currently running some elevated sign-up bonuses on its credit cards, it's unlikely the increased sign-up bonuses will offset this devaluation — especially if you want to book award flights to Japan.
That said, seeing increased award rates is not a surprise. After all, in an age of inflation and dynamic pricing, we've expected airlines to increase some award rates. However, many of United's new saver award rates are more than inflation — they're a devaluation of the program.
Now is the time to quickly redeem your miles for tickets to the Middle East while award rates remain unchanged for that region. This is, unfortunately, a good reminder that while saving up miles for a big trip is one thing, sitting on them indefinitely usually only leads to disappointment in an era where award charts are increasingly uncommon, and loyalty programs can — and do — make major unannounced changes.