Redeeming Capital One miles for maximum value takes some strategy.
TPG valuations estimate Capital One miles to be worth an average of 1.85 cents each in travel when you transfer them to airline and hotel partners such as British Airways, Turkish Airlines and Wyndham. But depending on what you book, it's possible to get even more value.
For example, the no-annual-fee Capital One VentureOne Rewards Credit Card comes with a sign-up bonus of 40,000 miles after you spend $1,000 on purchases within the first three months of account opening. That's potentially enough to cover travel expenses like:
A round-trip coach award flight to Paris by transferring your miles to

Flying Blue

(the loyalty program of

KLM

and

Air France

).

Two round-trip coach award flights to Hawaii by transferring your miles to Turkish Airlines.
However, there is a large number of Capital One miles collectors who prefer to redeem their rewards in a much simpler manner — via Capital One Travel. You can "buy" your travel through this online travel agency at 1 cent per mile, so a $100 flight would cost 10,000 miles. That's not the greatest value, but it avoids the hassle of worrying about blackout dates, finding available reward nights and more.
If you often use your Capital One miles to offset travel purchases, there's one principle you should always abide by: Never use your points at checkout. Here's why.
Pay cash for your Capital One Travel bookings and use points to cover the charge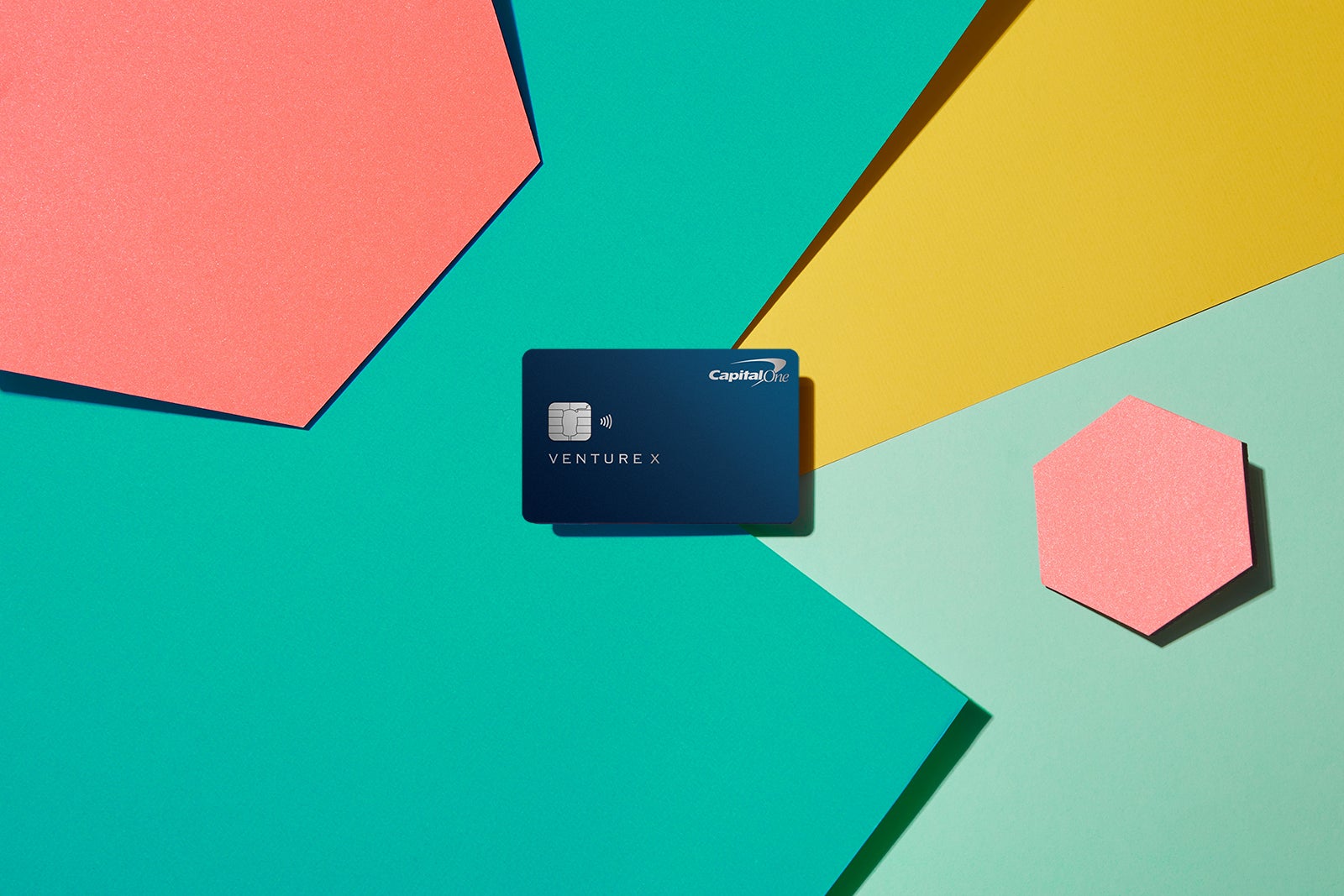 Nearly all Capital One credit cards give you a healthy return of bonus rewards for booking hotels and rental cars through the brand's proprietary travel portal, Capital One Travel.
The Capital One Venture X Rewards Credit Card offers 10 miles per dollar for these purchases and 5 miles per dollar spent on flights booked through the portal. Other cards, such as the Capital One Venture Rewards Credit Card and the Capital One Spark Miles for Business, earn 5 miles per dollar spent on hotels and rental cars, but they do not offer a flight bonus.
Even super low-level cards like the Capital One Quicksilver Secured Cash Rewards Credit Card and the Capital One SavorOne Student Cash Rewards Credit Card (which doesn't even require you to have a credit score) earn 5% cash back on hotels and rental cars when booking through the portal. Again, these cards do not earn extra rewards on flights.
When browsing Capital One Travel, you'll notice that you can pay with either cash or miles. Below is an example of a weekend stay at The Royal Hawaiian, a Luxury Collection Resort, Waikiki. At checkout, you'll pay either $1,008.33 or 100,833 miles (a value of 1 cent per mile) for this stay.

If you were to pay strictly with miles, your card would never be charged — and therefore, you would not earn any rewards. But if you were to pay with your card, you would earn between 5 and 10 miles per dollar on this purchase, depending on which card you have. That translates to either 5,042 or 10,084 miles.
I have the standard Capital One Venture, so I'd earn 5 miles per dollar spent on this hotel stay.
Capital One lets you cover travel purchases from your statement within 90 days of the purchase date at a rate of 1 cent per mile. Redeeming your rewards this way is the superior option because it allows you to earn miles for your spending.
Once this travel purchase posts to my account, I can still use 100,833 Capital One miles to remove it from my statement as though my card was never charged, but because I initially purchased my travel with cash instead of miles, I'm 5,042 miles richer. That's effectively a 5% rebate on my booking.
The downside to doing this? You likely will not earn hotel points or be able to use elite status benefits on bookings made through Capital One Travel. This is because the major hotel chains usually require you to book directly to receive these benefits. However, flights booked through Capital One Travel earn miles as usual and are eligible for all elite status benefits, so make sure you add your frequent flyer number before you fly.
Related: 9 things to consider when choosing to book via a portal vs. booking directly
How booking directly compares
Want to redeem a Hyatt suite night upgrade or maybe burn some Marriot Suite Night Awards? You'll have to book directly.
Fortunately, even in this case, you'll still come out ahead so long as you pay with your Capital One card. This is because you'll earn rewards on the hotel stay and can still use miles to cover the charge.
So, if you have a Capital One Venture card and book a $500 hotel stay, you'll earn 1,000 miles in the process. Then, you can use 50,000 miles to cover the cost of the stay but will only be out 49,000 miles thanks to the 1,000-mile "rebate" earned when you paid for the stay.
Related: Why you don't earn hotel points when booking through an online travel agency
Bottom line
Don't use Capital One miles when booking hotels, rental cars or even flights through Capital One Travel.
It's almost always a better idea to make your travel purchase with your Capital One card to earn miles on your spending — that way, you can redeem your miles to offset the expense within 90 days of the purchase date. This booking method will ensure you earn miles for the purchase, even if you know you want to redeem miles to cover the charge.