Most hotel loyalty programs have shifted to dynamic pricing. That can make it difficult to know how many points you'll need for each hotel night of your upcoming vacation.
Will your free night certificate be sufficient? Or will you be priced out, with hotels requiring more points than the value of your free night certificate?
Here's how to search for hotel stays with free night certificates, filtering for hotels that match the value of your free night award.
Hilton Honors
Hilton free night awards can be used any night of the week (an improvement over the previous weekend restriction) at nearly any Hilton property (the list of exclusions is here). While you must redeem these awards over the phone, you should still search for availability online first, verifying that the hotel you want has standard rooms available on the night you want.
Here's a search using Hilton Honors points in Honolulu.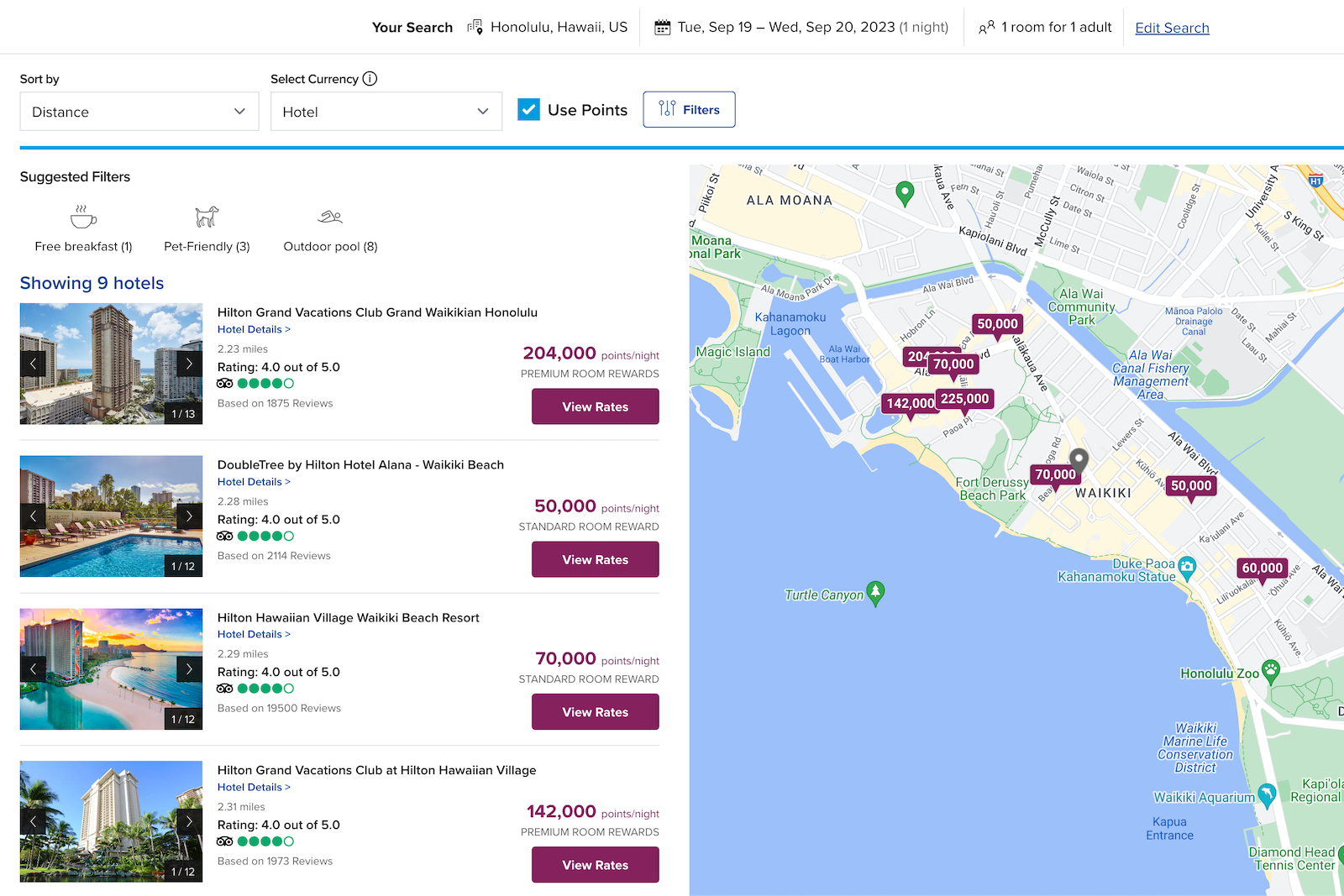 Next to the points value, look for the words "standard room reward." You need standard room availability to use your Hilton free night reward. Once you've found a property you like, call Hilton at 800-446-6677.
Marriott Bonvoy
Marriott Bonvoy might be the most complex program on this list for using free night certificates. It issues free night certificates with multiple values.
When searching for a hotel in Seattle, the results are overwhelming. In the top right corner, click on "All Filters."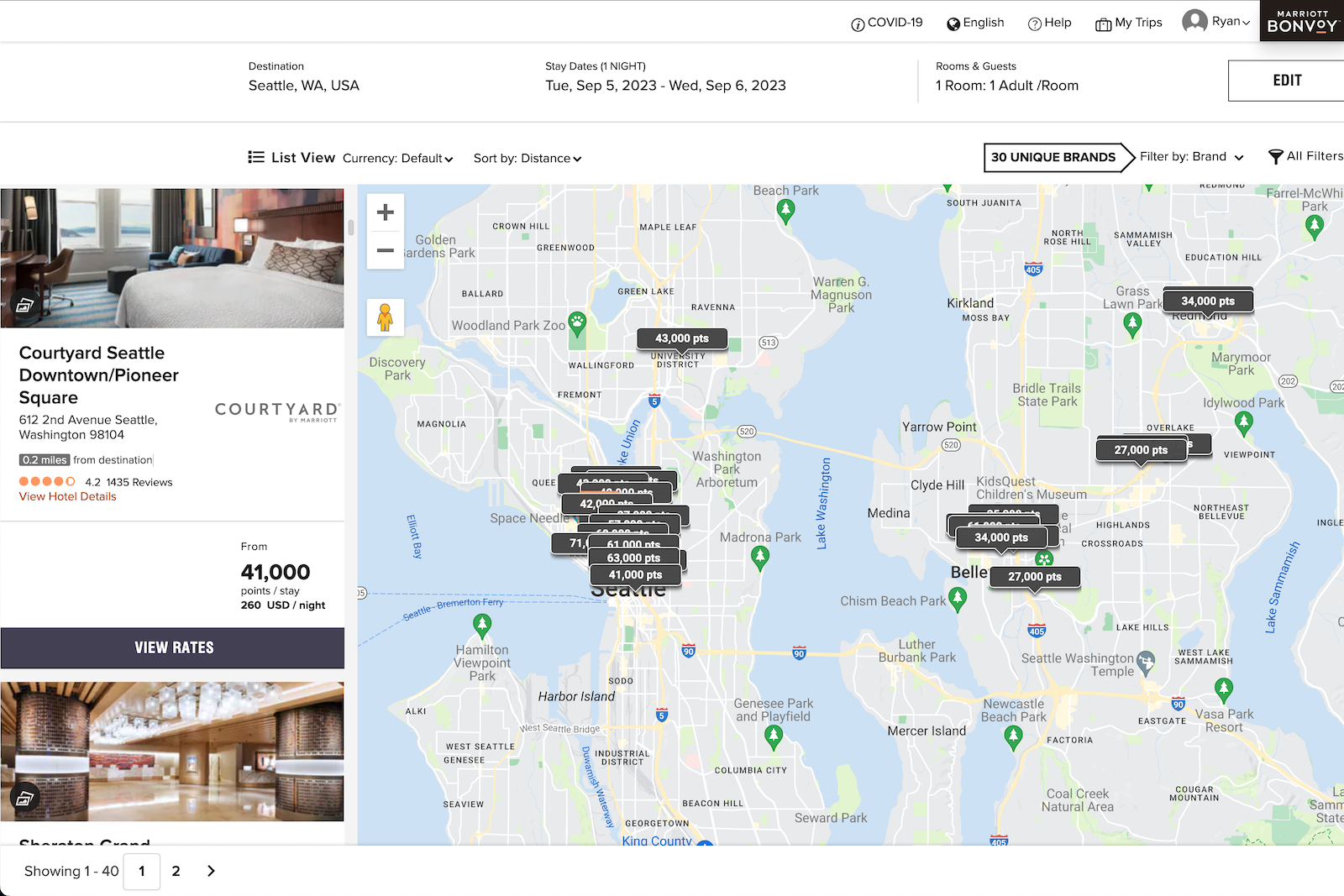 Click on the arrow for "Points." From here, you can filter for hotels in certain point bands. Choose the band that aligns with your free night award's maximum value.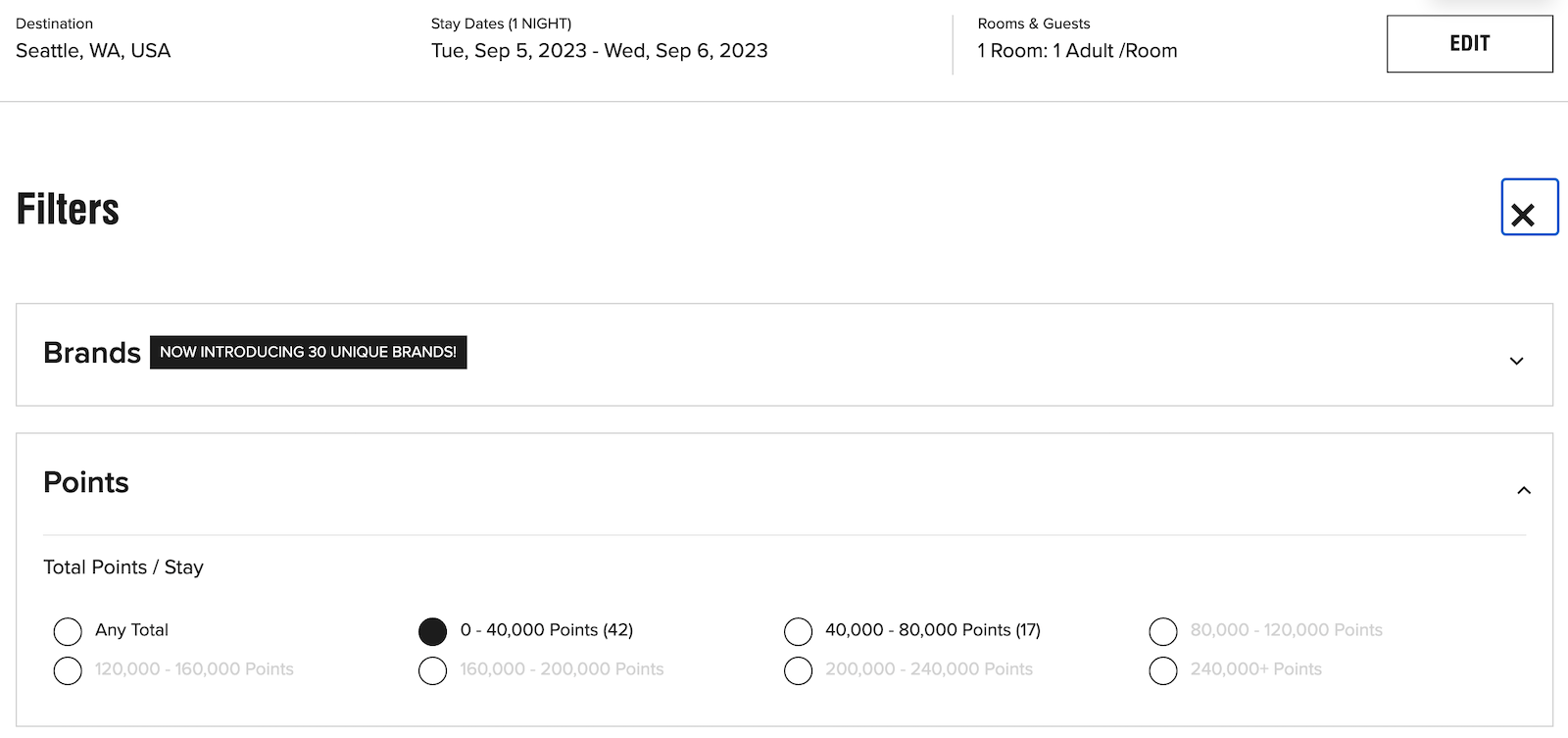 If you're using a 35,000-point certificate, choose the 0-40,000 points option. Now, you'll have a more manageable list of hotels to consider.
Related: How to use a Marriott Bonvoy 35,000-point certificate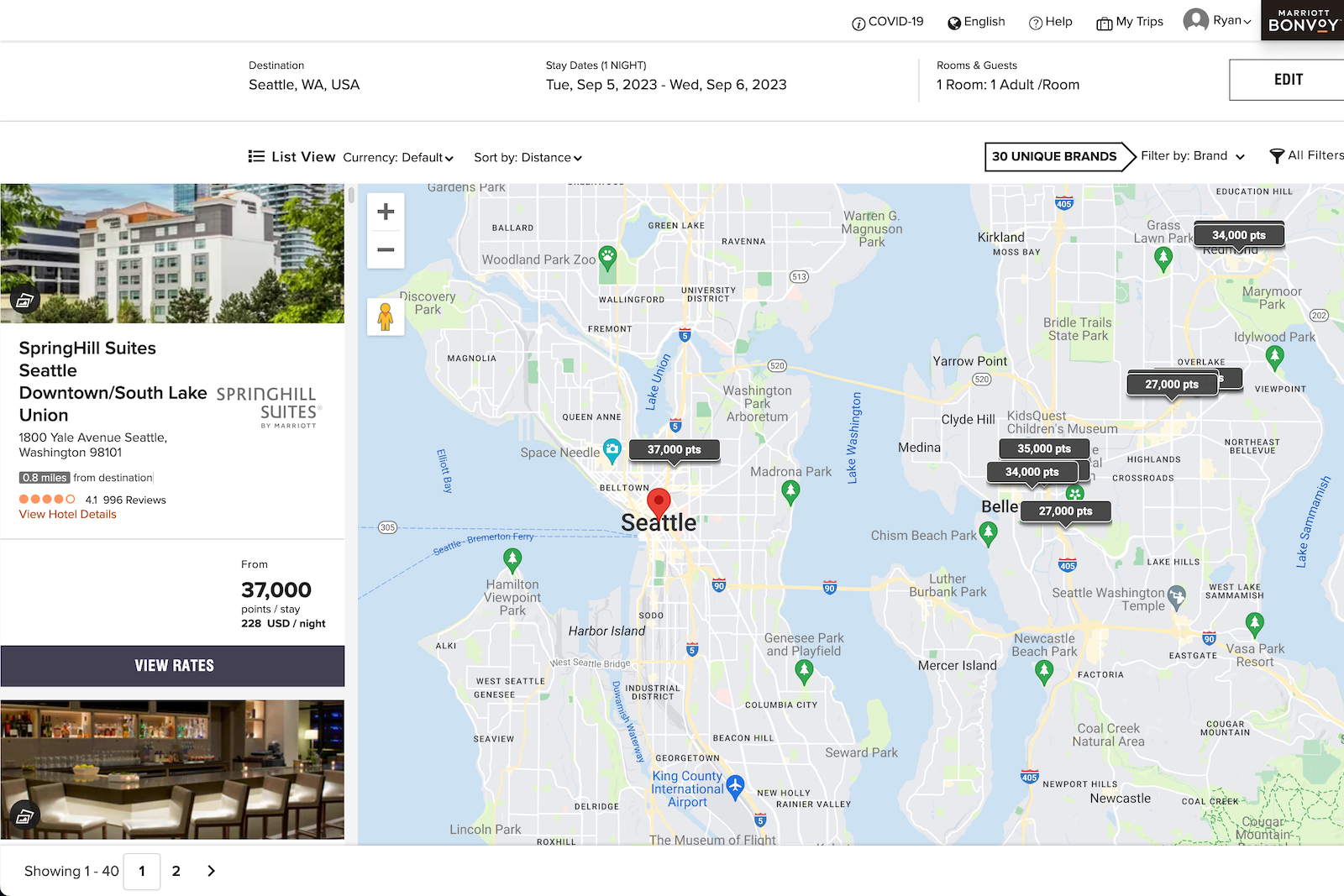 Remember that this will show hotels charging up to 40,000 points — a bit more than what your free night is worth. You can choose only hotels your free night award covers in full, or you can choose hotels that cost up to 15,000 points more than your free night's value — topping up the award with your Marriott points.
See these for some booking inspiration:
World of Hyatt
Start your search after logging into your World of Hyatt account, clicking on "My Awards" and then "Explore Hotels" on the free night available in your account.

You can search for a location (but not specific dates) from here.
This search for San Francisco hotels provides numerous results. But clicking "Filters" in the top right allows you to select which categories of hotels you want to see. If you have a Category 1-4 free night (such as the annual award provided by the World of Hyatt Credit Card), select only hotel Categories 1-4.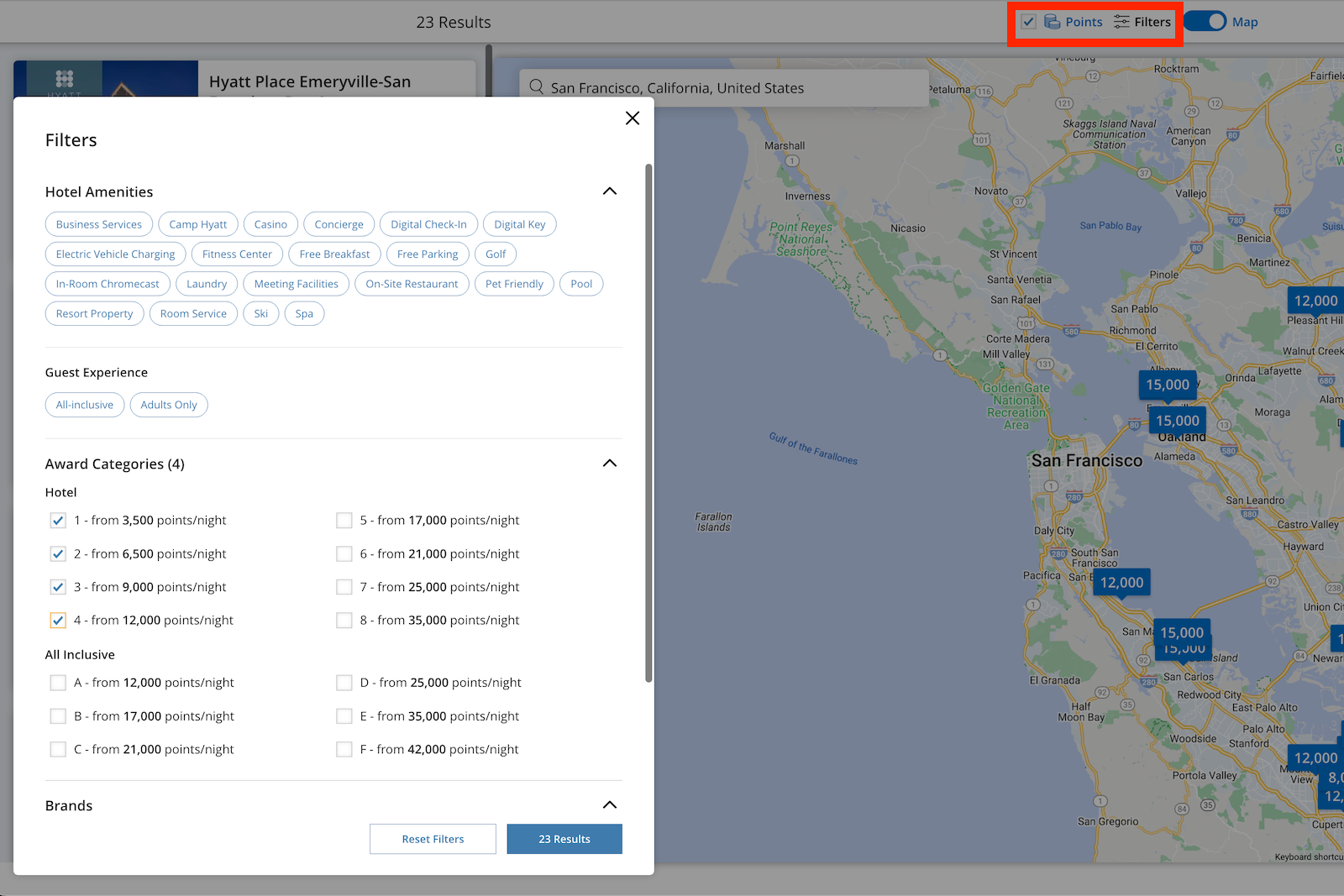 Now, you have a manageable list of which properties match the value of your free night award.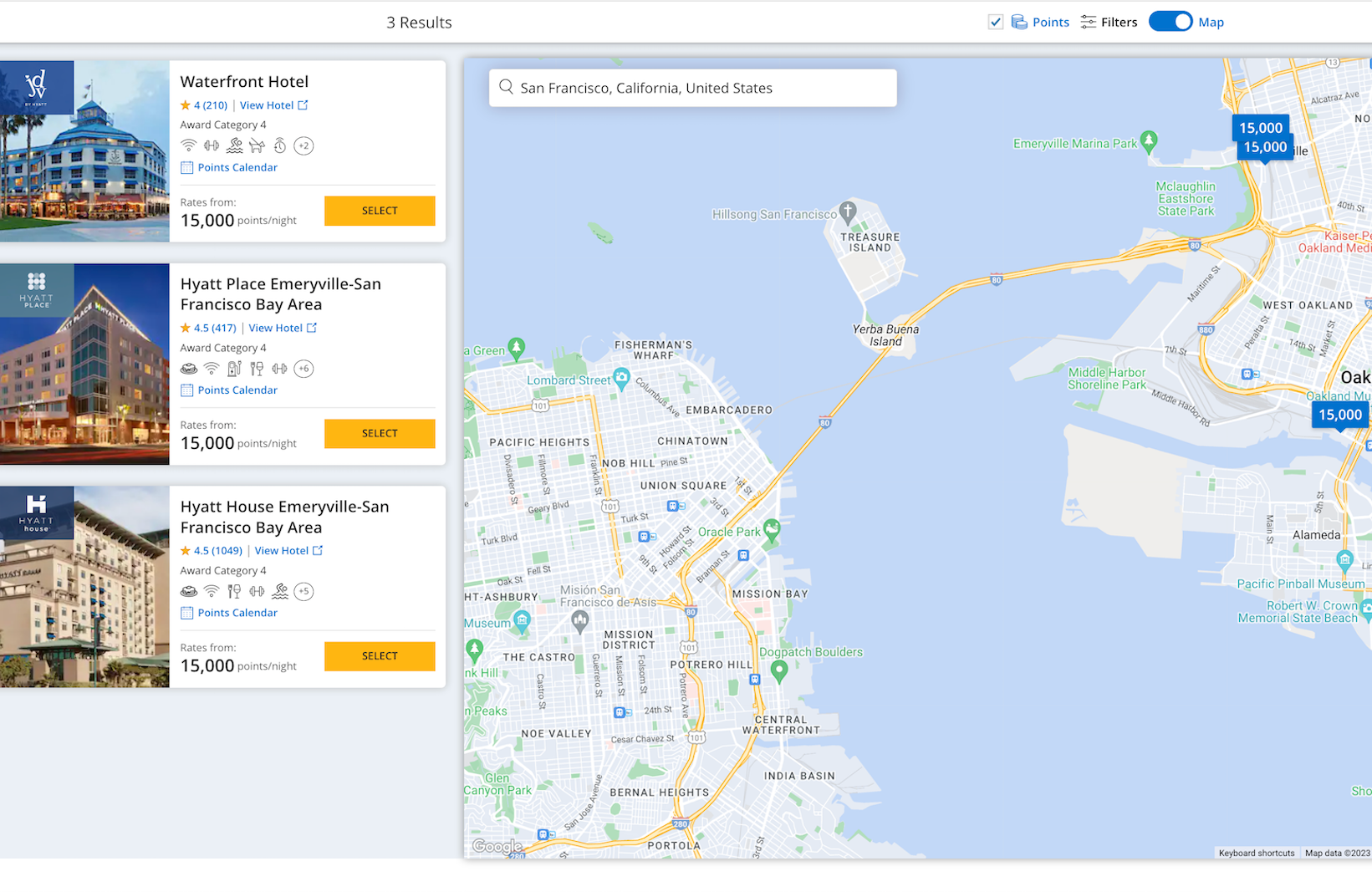 This doesn't show availability on particular dates — just which hotels might work. Three East Bay hotels match my Category 1-4 free night award, so I can check availability at whichever hotel I prefer.
Related: How to earn, use and make the most of your Hyatt free night certificates
With the World of Hyatt app, though, this is much simpler. Start your search as you normally would. Once you have results, click on "Filter."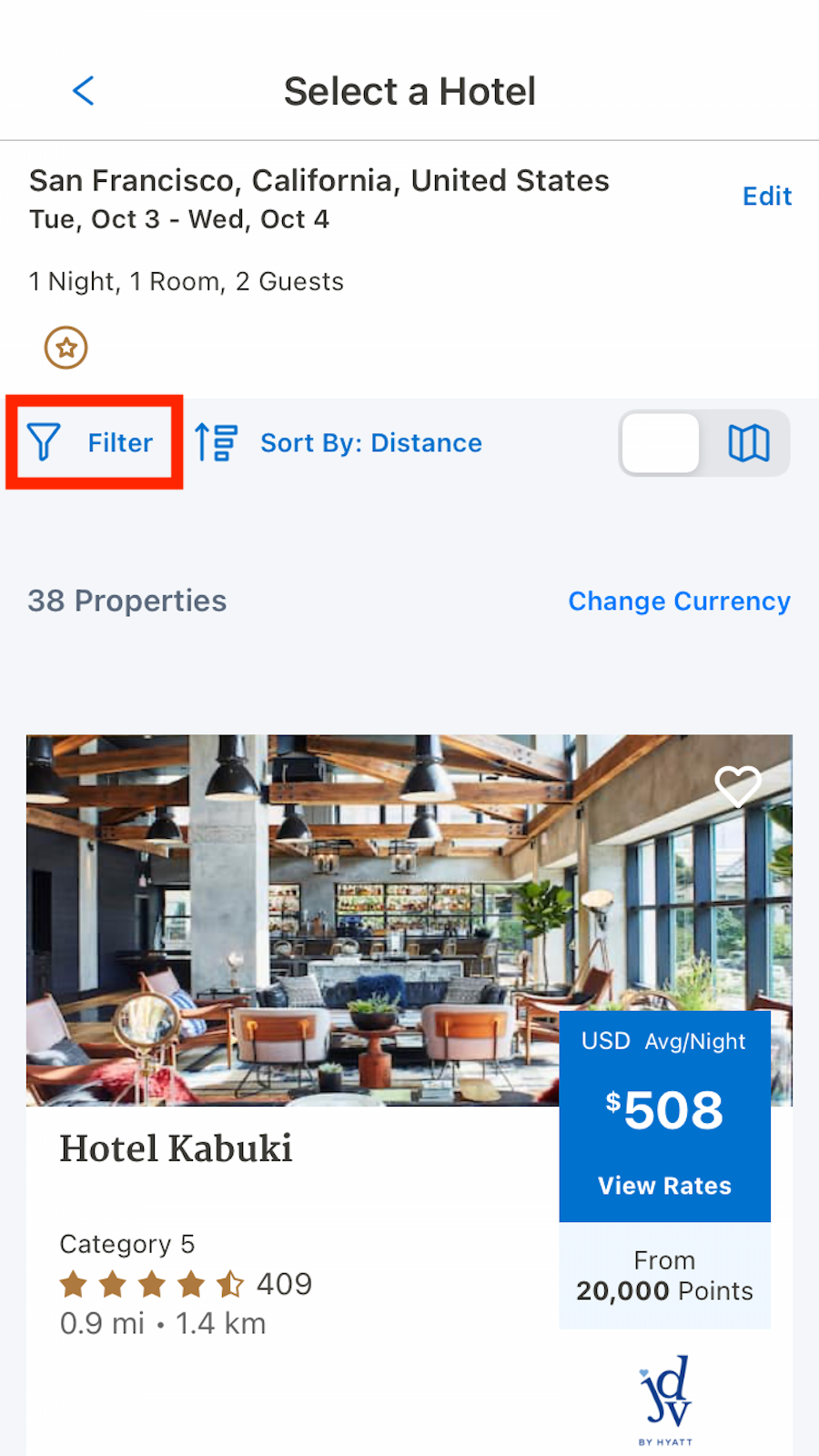 From here, you can filter by award categories. Click on categories 1-4 to see only results that are available and compatible with your free night award.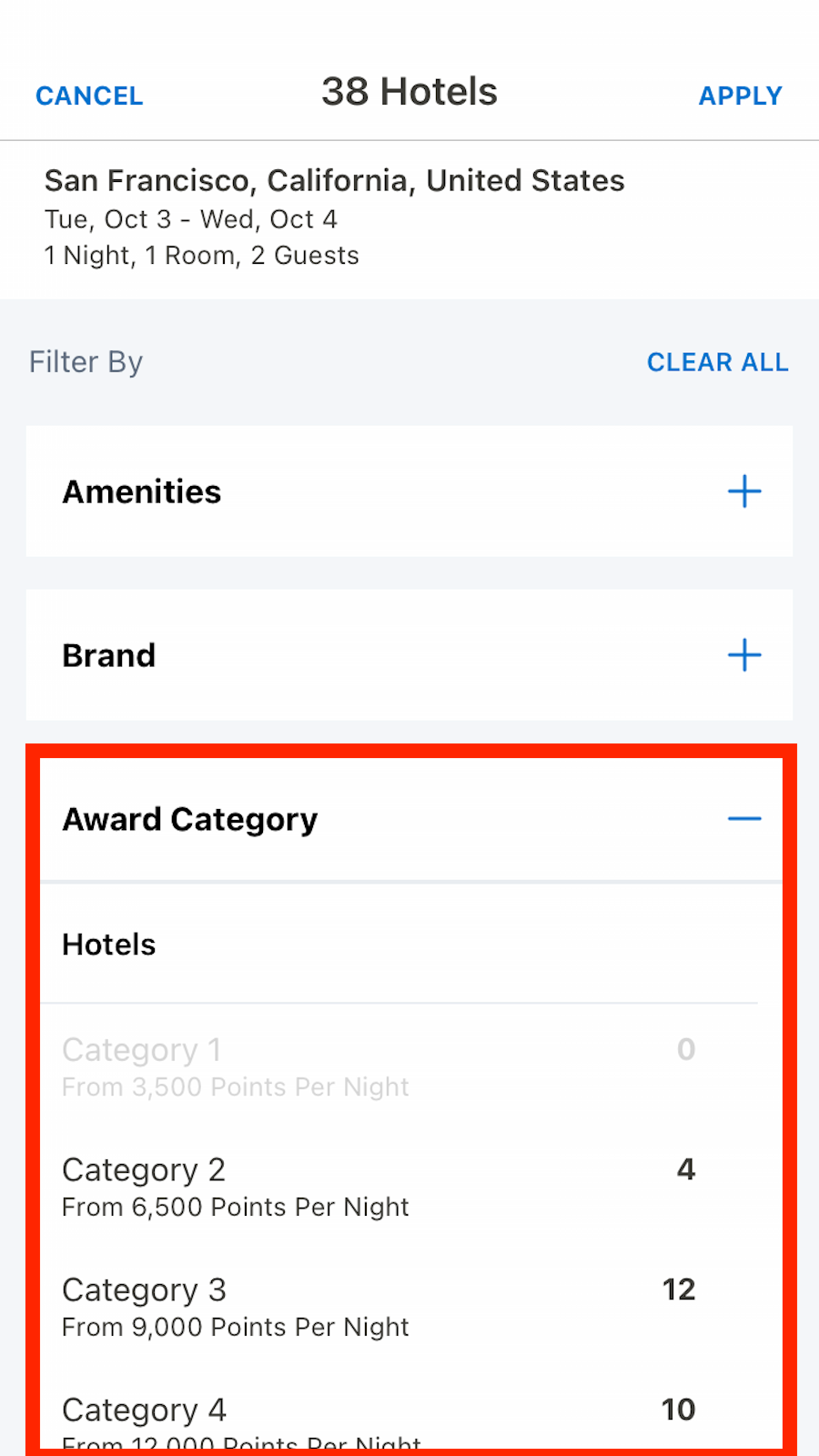 Unfortunately, neither of these search methods will show real-time availability for properties accepting points. The results page only shows what the nightly points rate would be — you need to click the "View Rates" icon in order to verify that standard rooms are available at the given property.
Bottom line
You might see numerous results on your intended travel dates when searching for hotels. Unfortunately, not all of these hotels can be booked with your free night awards. Understanding how to limit your search results to hotels that match your free night certificate's value makes for a better booking experience, providing realistic options and making the decision process more efficient.