As a semi-native New Yorker, I always make a point to remind everyone that New York is way more expansive than just the small microcosm that is tourist-filled midtown.
Just 6 miles north of Times Square, or about 125 blocks (if you're counting), you'll find the robust and energizing community of Washington Heights. The neighborhood is home to one of the largest enclaves of Dominican Americans in the entire country (which you know if you've seen the iconic musical-turned-movie "In the Heights").
As a Dominican American myself, the Heights has long been a second home. Like many other immigrants from the Dominican Republic, the majority of my family found themselves laying roots in Washington Heights. Holidays, birthdays, baptisms and graduation parties in my family have all taken place in the neighborhood.
Don't get me wrong: While getting on the infamous 6 a.m. JetBlue flight to Santo Domingo is always a treat, I'm lucky that I don't have to venture too far to reconnect with my culture — it's as easy as hopping on the A train and going uptown.
So when I heard that Radio Hotel, a new lifestyle hotel, was opening in the Heights, and its ethos, design and architecture are all an homage to the culture and landscape of the Dominicano Nuevayorkino experience, I knew that I had to check it out.
While it's still a relatively new hotel, and I only stayed for two nights, it was more than enough to feel as if I had traded Lower Manhattan for Santo Domingo — all without needing my passport.
Here's what it was like staying at the Radio Hotel in Washington Heights.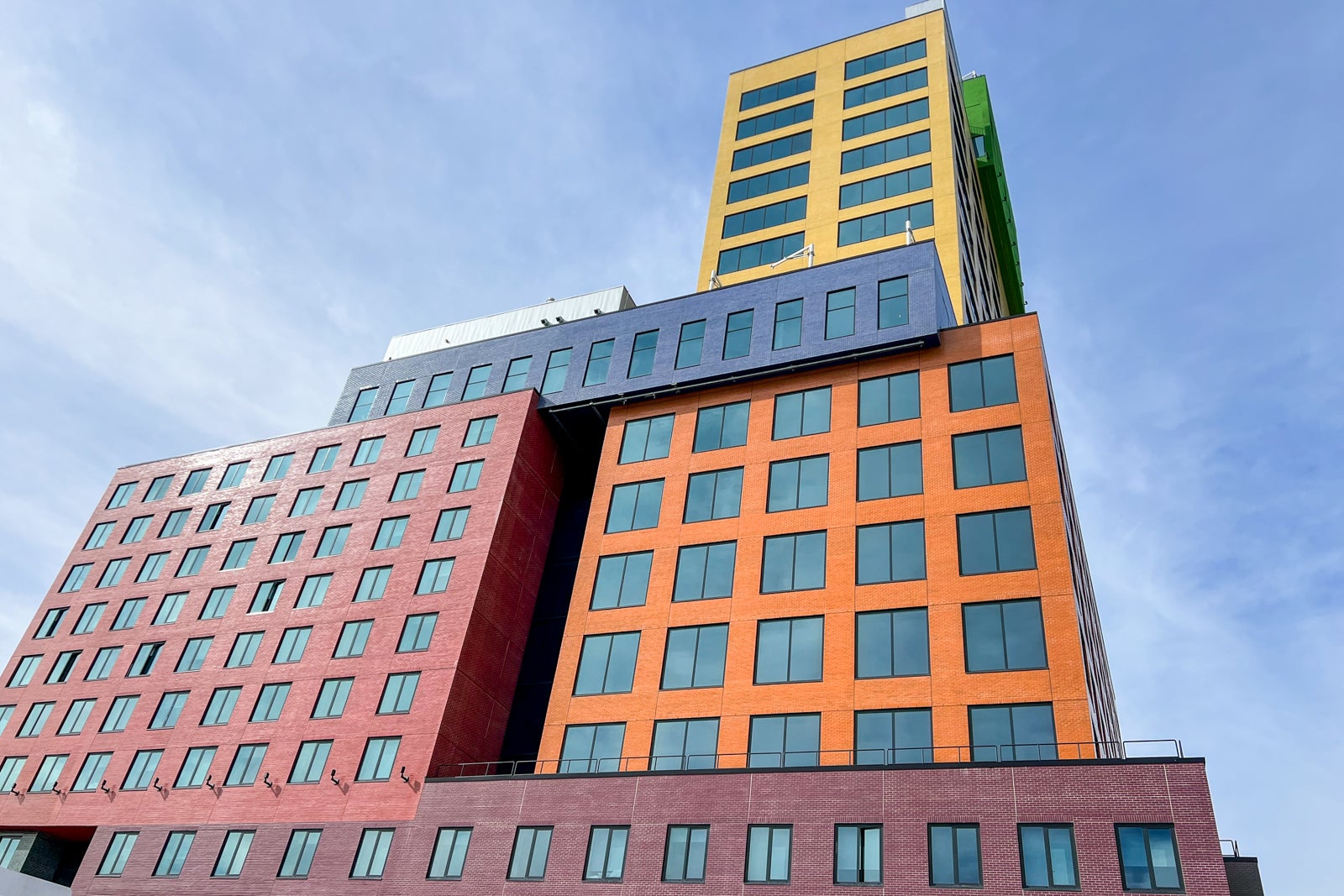 Getting there
If you're looking to experience the true upper Manhattan way of getting to the hotel, your best bet is the subway. The Radio Hotel is just two blocks away from the No. 1 train and five blocks away from the A train, which, conveniently enough,  you can take all the way from John F. Kennedy International Airport (JFK).
Ride-hailing services like Uber or Lyft will also get you there, but keep in mind that during rush hour and depending on which New York airport you arrive at, the price could vary. While LaGuardia Airport (LGA) is the closest by distance, Newark Liberty International (EWR) and JFK are both pretty reasonable — just be prepared to sit in some mild-to-moderate traffic.
Upper Manhattan is infamous for its hectic drivers, narrow streets and very limited street parking, so make sure you brush up on your defensive driving skills if you choose to drive into the city. Thankfully, the hotel offers free parking which, in New York, is quite the luxury.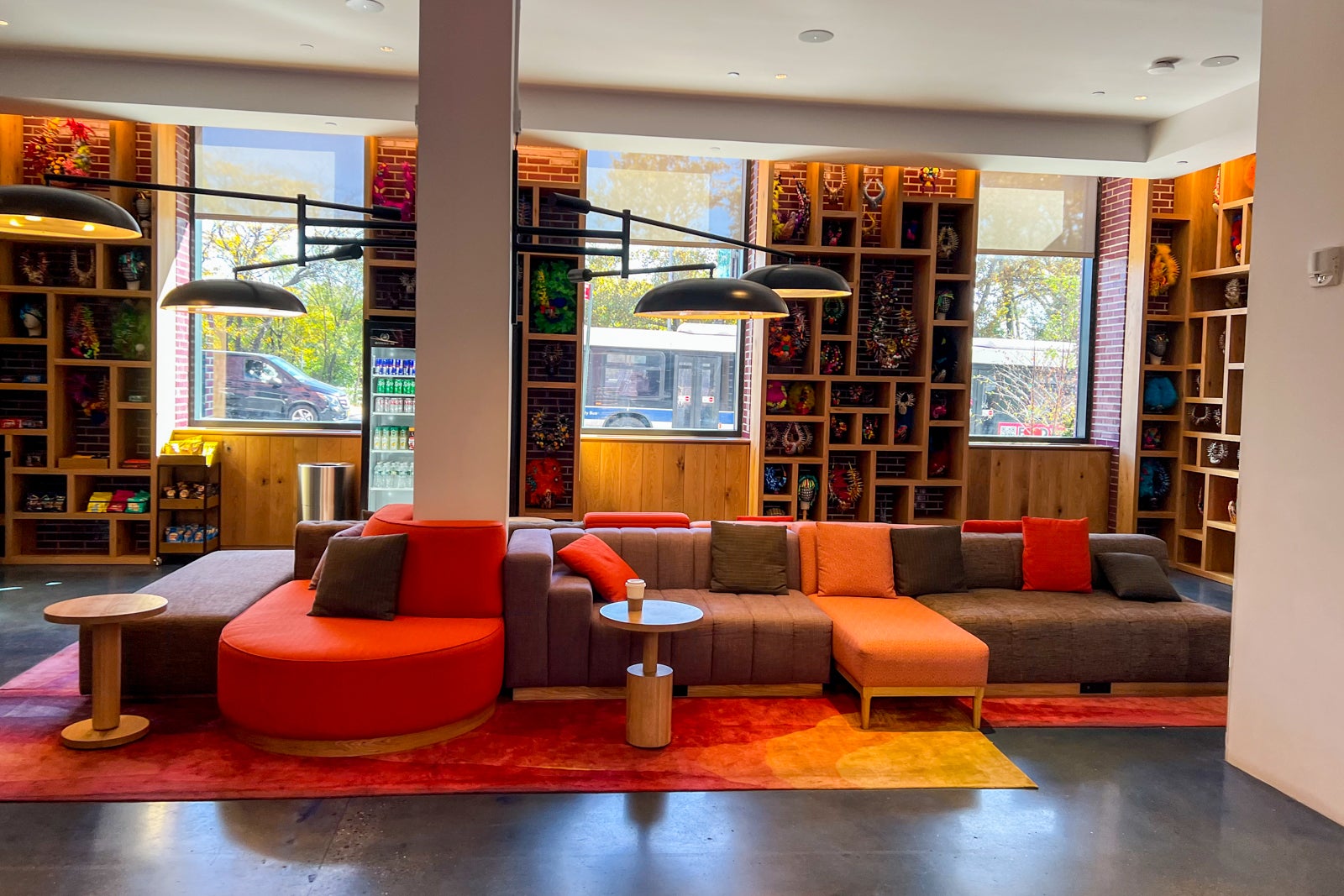 Booking details
When booking my stay, I debated between a standard studio and a king suite. Ultimately, I decided to go with the standard studio, which went for $211.31 a night, as opposed to $340 a night for the king suite. The only real difference seemed to be the size of the bed.
Since the hotel is privately owned, it's not part of any major hotel loyalty program. However, it is available to book through Hotels.com to earn night credits through the Hotels.com Rewards program.
For my stay, I ended up paying, using my Chase Sapphire Preferred Card, a total of $432.71 for two nights — which by New York standards is pretty reasonable, considering the location and amount of time I stayed at the hotel.
Standout features
The exterior is quite colorful; you cannot miss it. The building is decked out in red, yellow and blue with a large Radio Hotel banner on the top.
The lobby has an amazing Dominican art collection, with sculptures and glasswork all handmade by local Dominican American artists.
The staff is very friendly, and for those who only speak Spanish, no need to fret. All the front desk staff members speak fluent Spanish. In fact, I barely spoke a word of English during my stay.
The outdoor courtyard is an amazing area to hang out, get some work done, or simply get some much-needed fresh air. Surprisingly, it was very quiet there for being right on a busy street.
Drawbacks
I saw on the website that there was a private rooftop, which I was eager to check out. However, I was disappointed to learn that the rooftop was open exclusively for private events.
The room itself had no closet but rather underbed storage and a little rack with a couple of hangers. There was very limited space to put my bag and toiletries.
The shower amenities were a bit hard to use. The full-size bottles, which were attached to the wall, were the type that you squeeze to pump out product. I had to fight with the bottles a little bit in order to get the contents.
The desk in the room wasn't the most remote-work friendly. The desk chair was more of a bar stool, so if you're looking for a place to do some work, I suggest going downstairs to the courtyard or lobby instead.
The vibe
From the outside, you can't miss it. Looking like a stack of multicolored Legos, the exterior was modern and utilitarian, but with a colorful twist.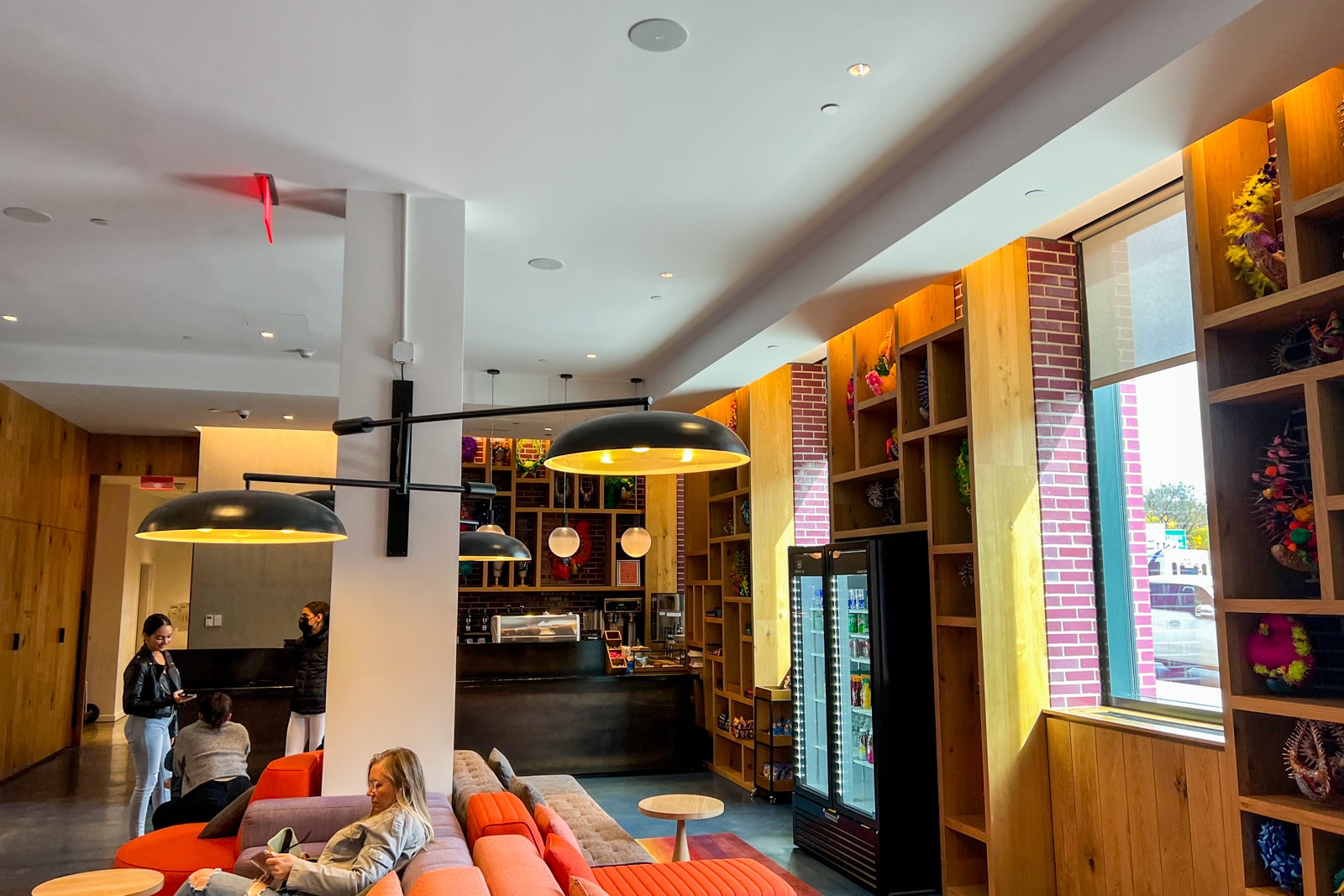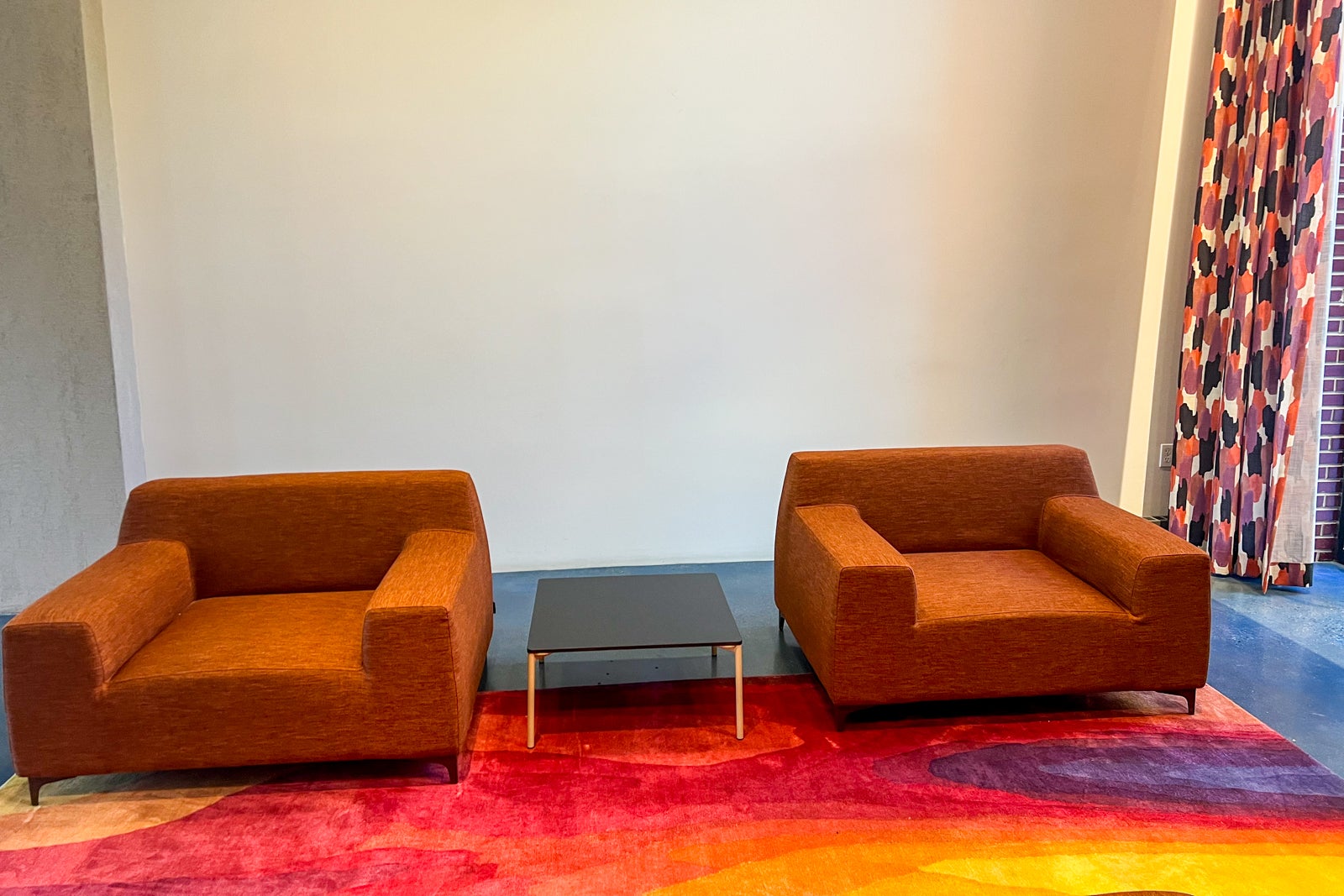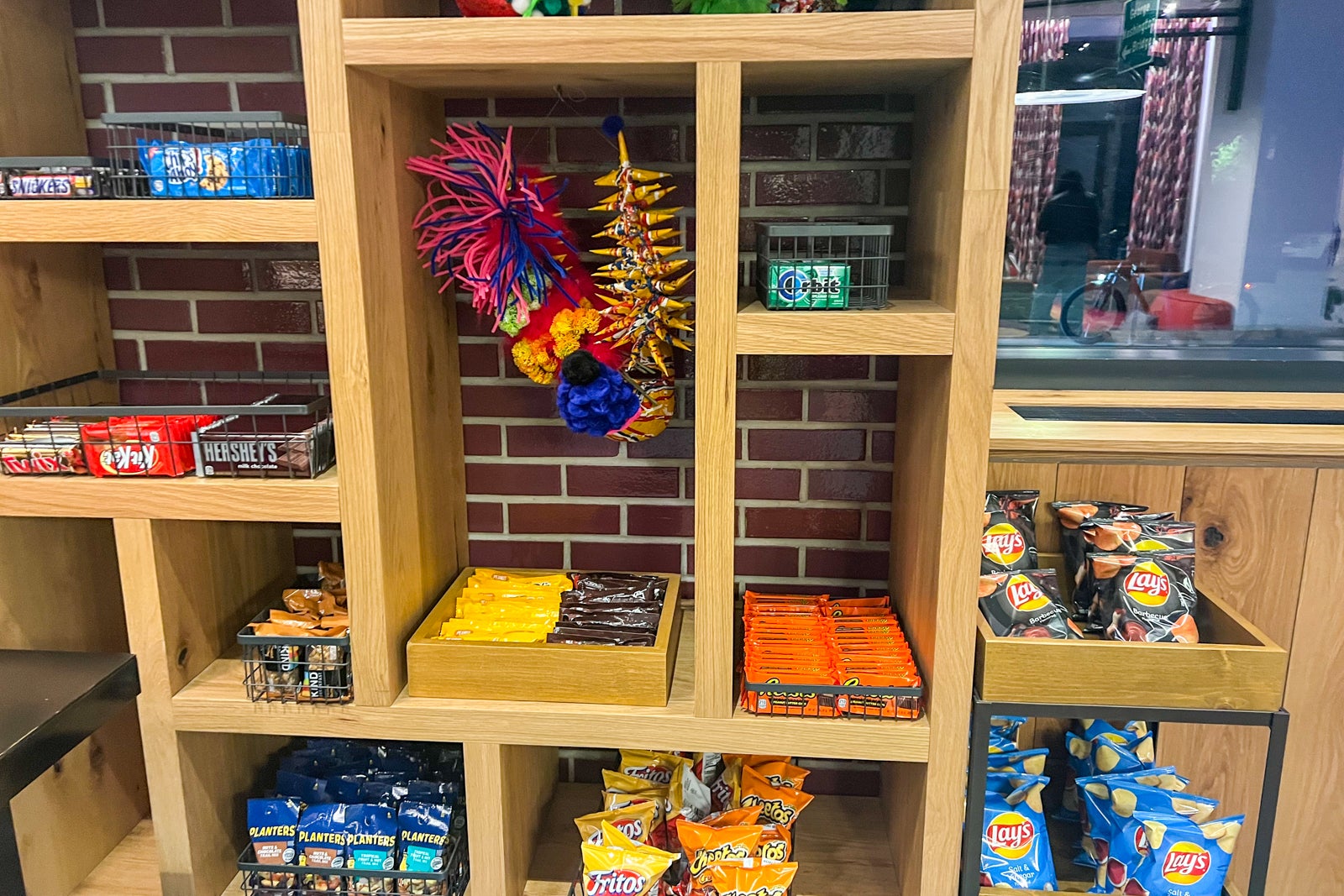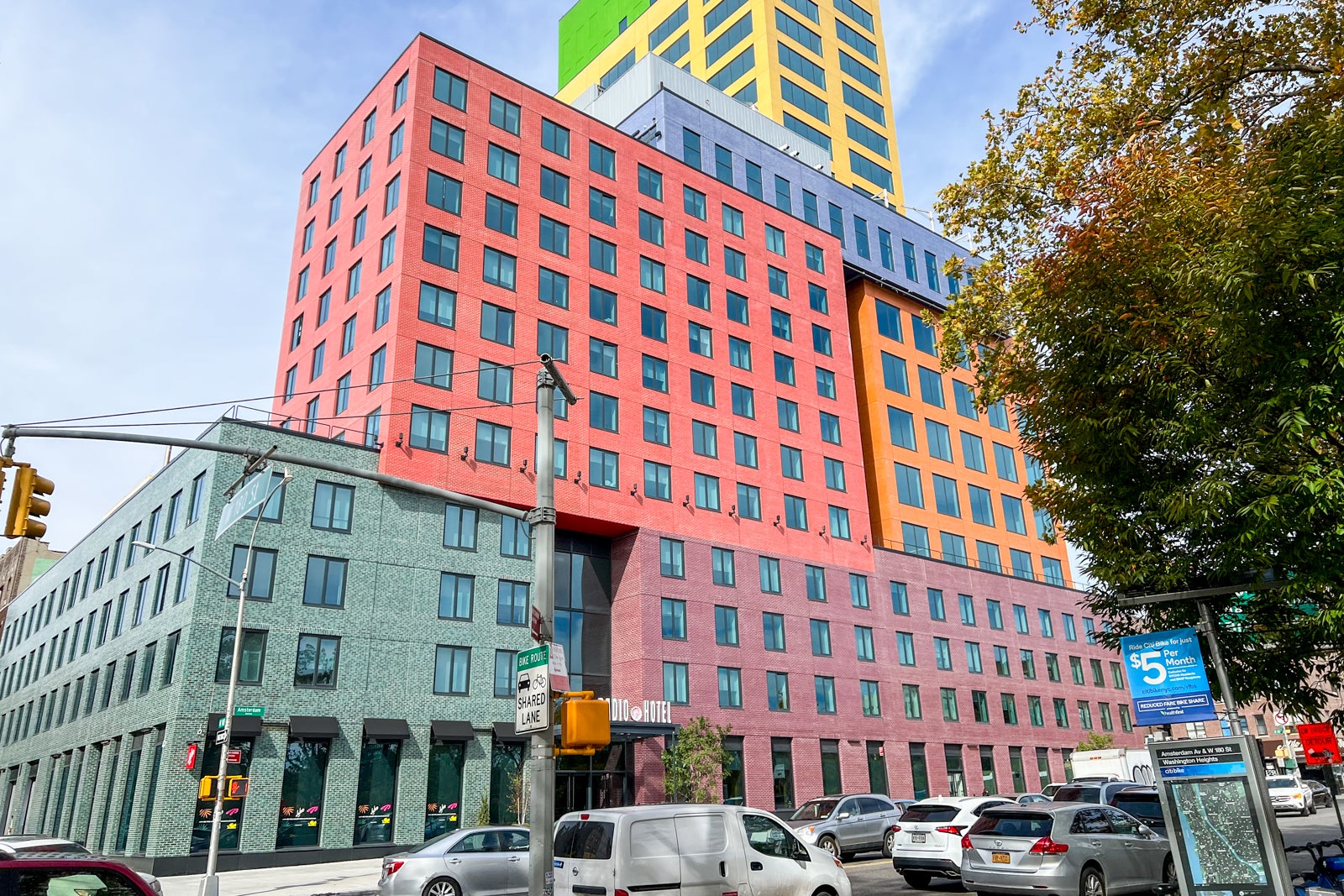 Inside, I saw a wide variety of people. There were families with kids, business travelers and some couples who, based on overheard conversations, I assumed were on a staycation. The majority of the people staying there had one thing in common: Spanish was the lingua franca of choice. While everyone on the staff spoke fluent English, it was nice to use my native tongue, something that I don't often get to do.
The room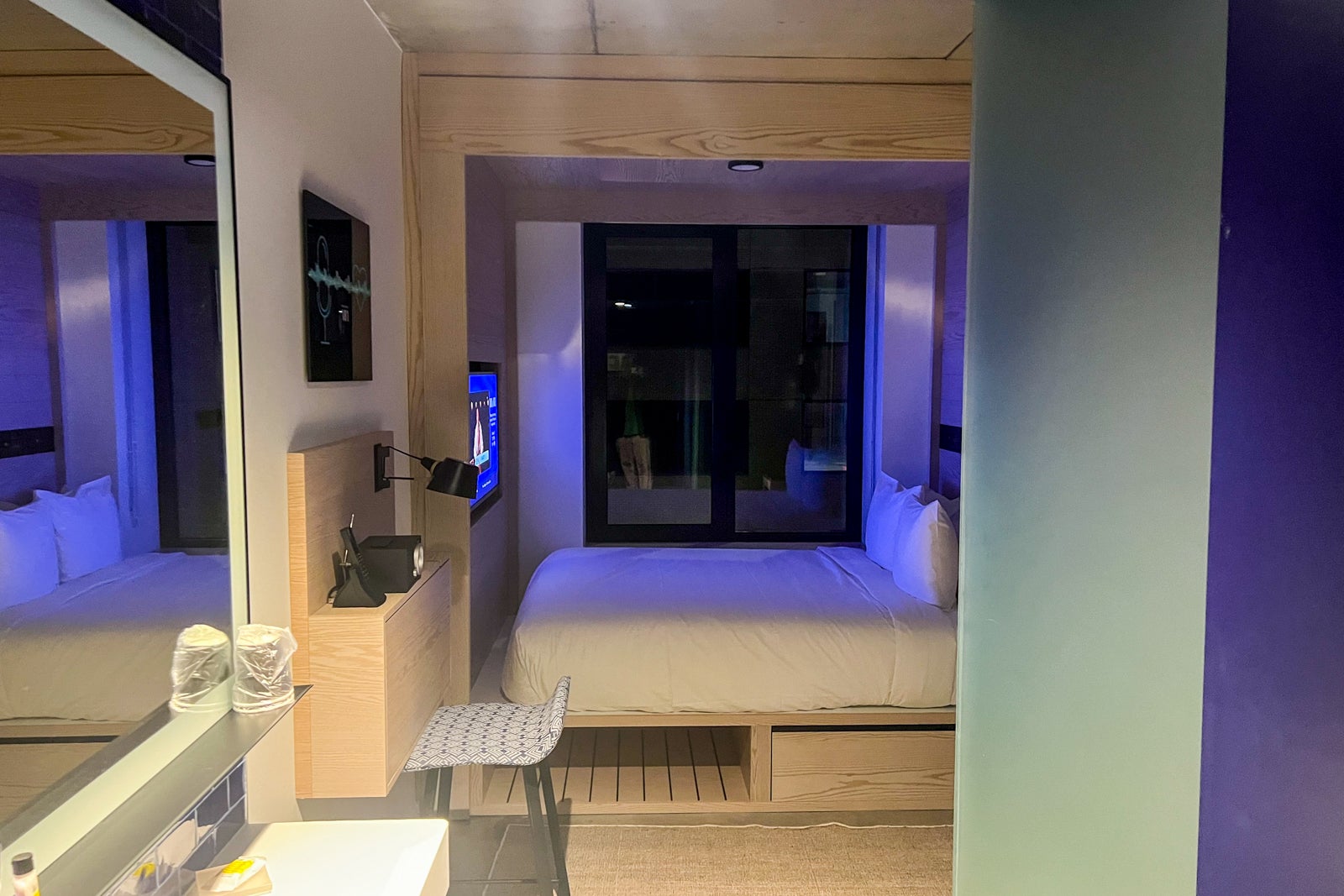 I got lost finding my room in the long, maze-like hallway, but once I finally opened the door, a motion-sensor light turned on and I was greeted with the sight of royal blue tiles on the wall.
Across from the brightly colored tiles, the bathroom, which had an open layout with a heavy sliding door, was modest in size. The shower, which was a sizable upgrade from my ridiculously small lower Manhattan shower, took up a large part of the bathroom.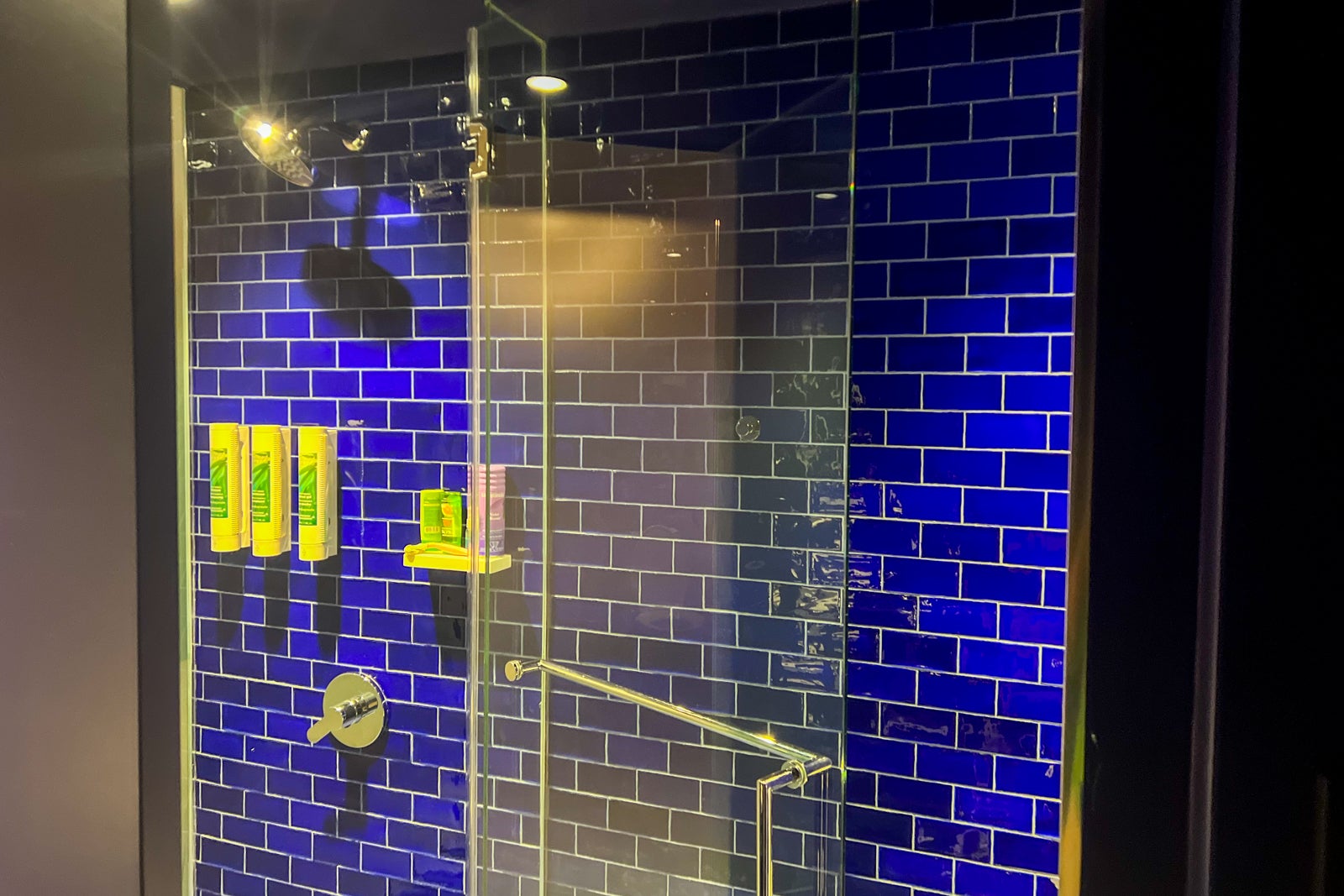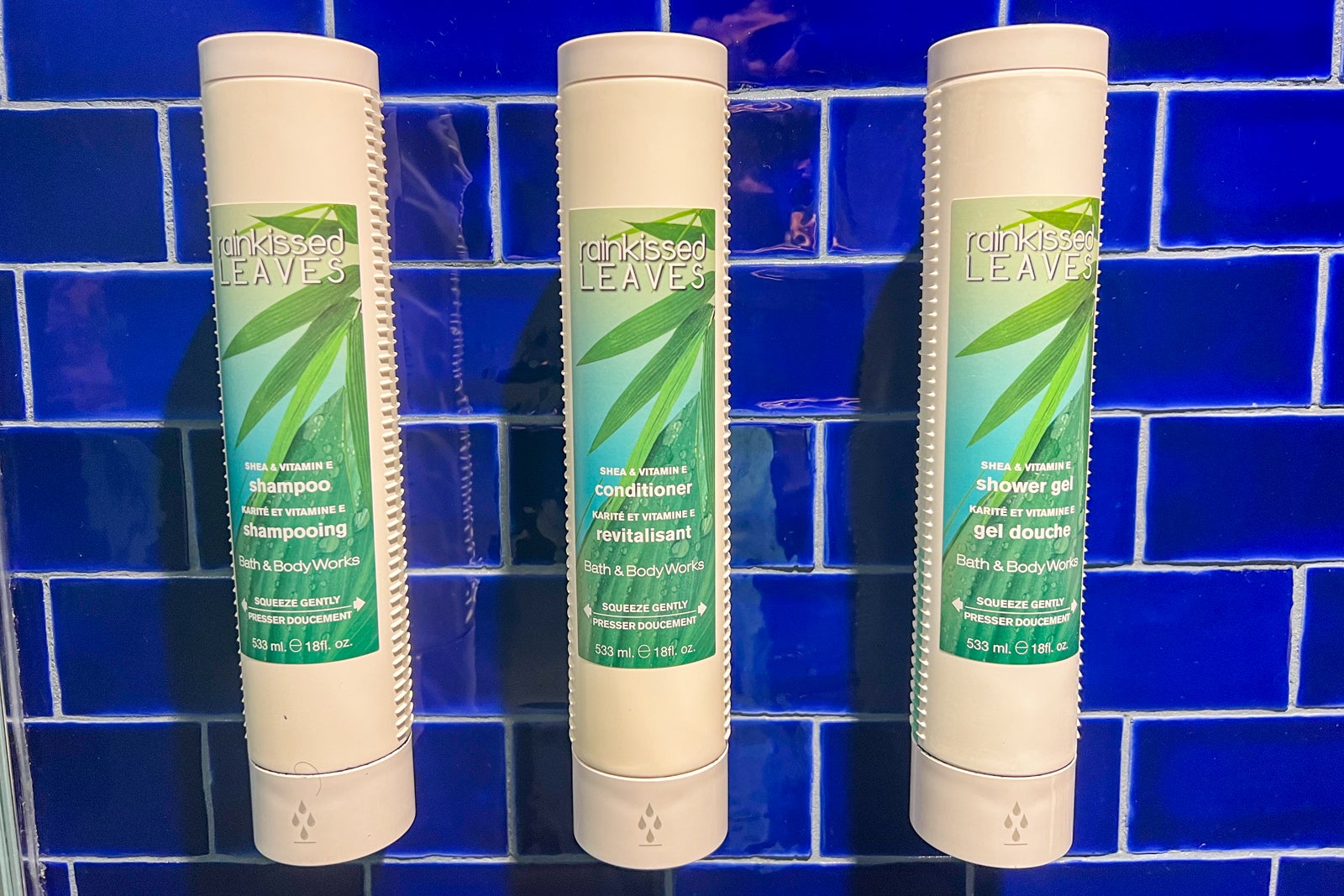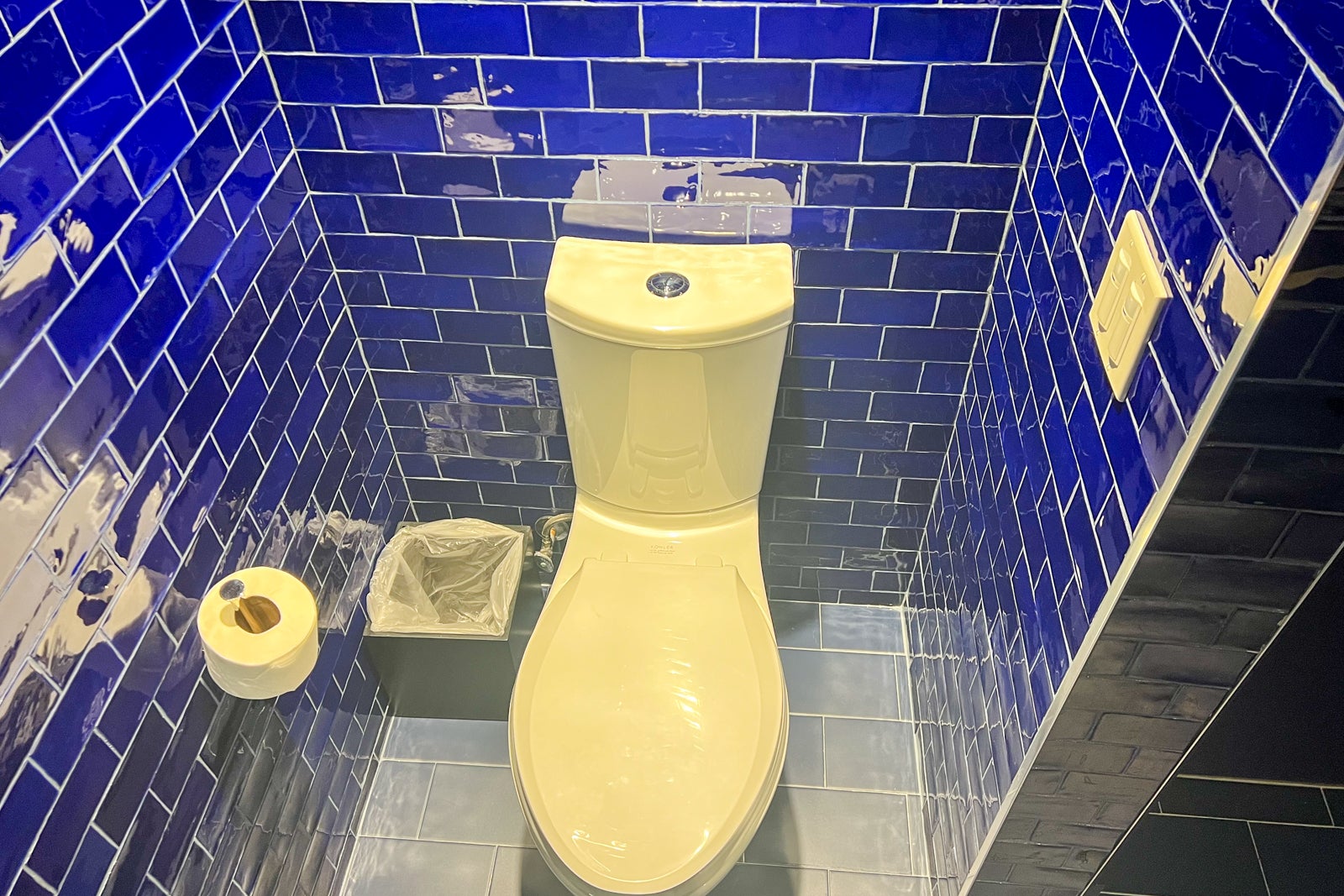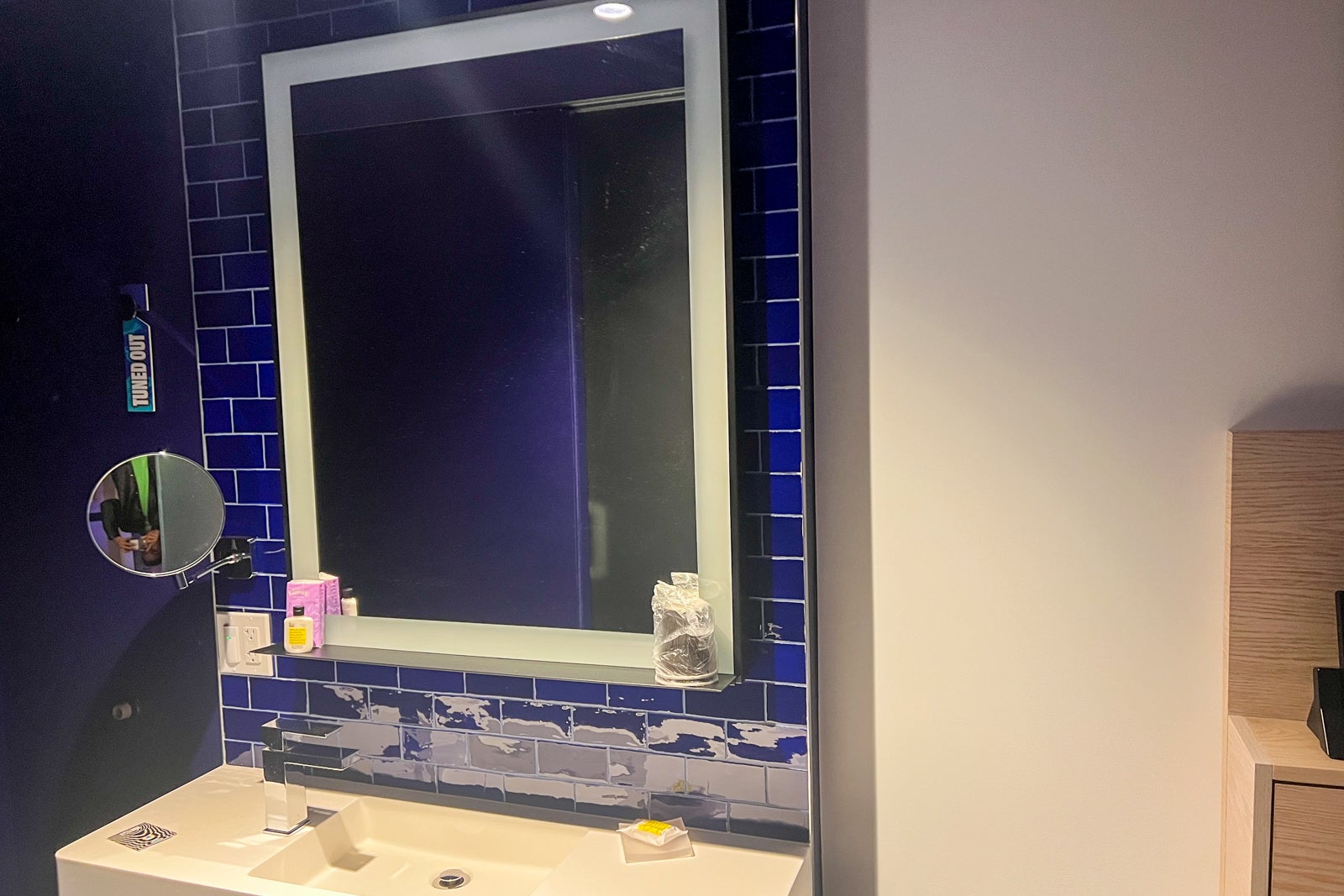 Inside the shower were squeeze tubes of full-size aloe-scented Bath & Body Works products. I did struggle a bit with these products as they weren't the easiest to get out; however, they did the job just fine. Not to mention, the clean and refreshing smell of aloe was quite enjoyable and strong enough to feel clean but also light enough that it wasn't overpowering.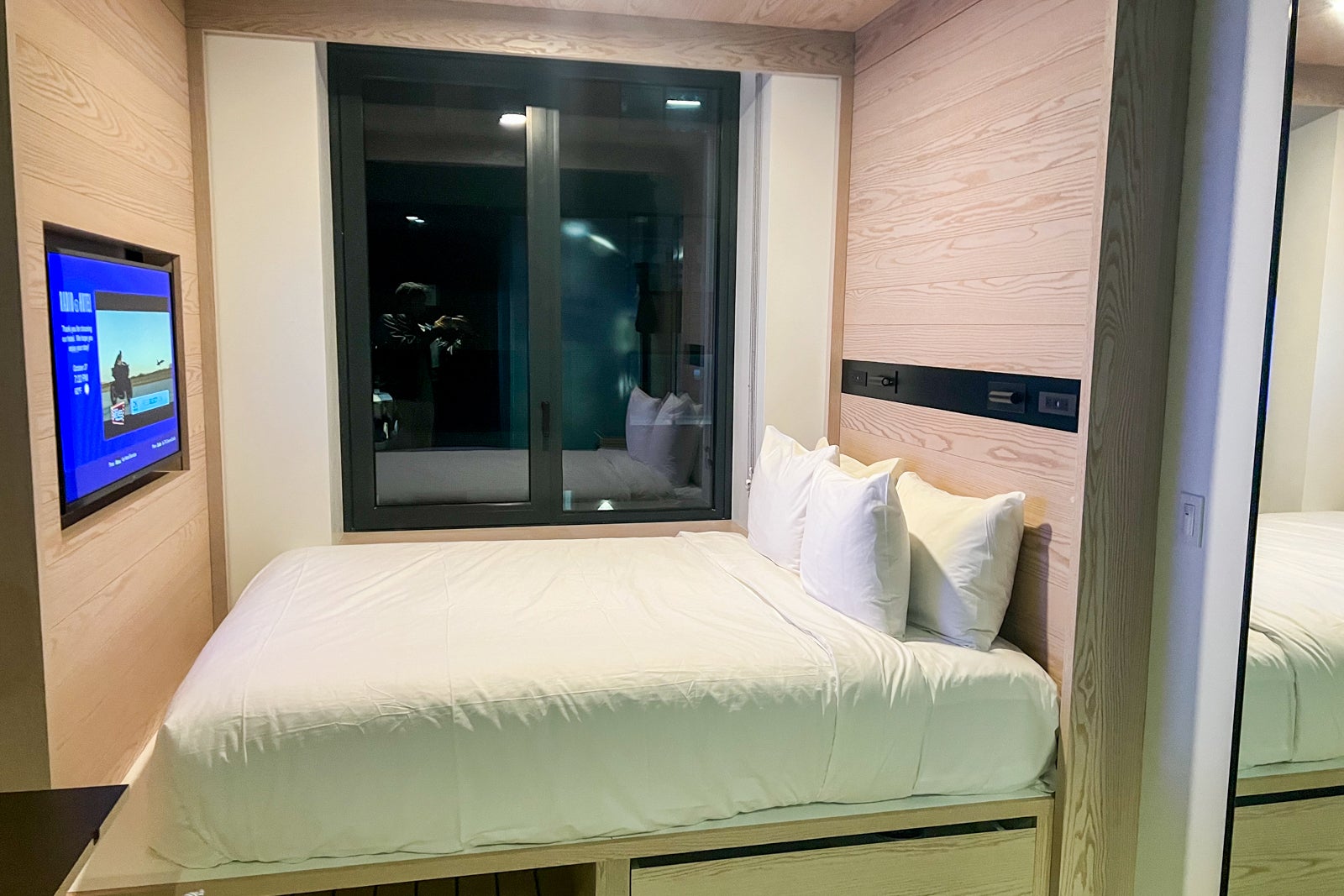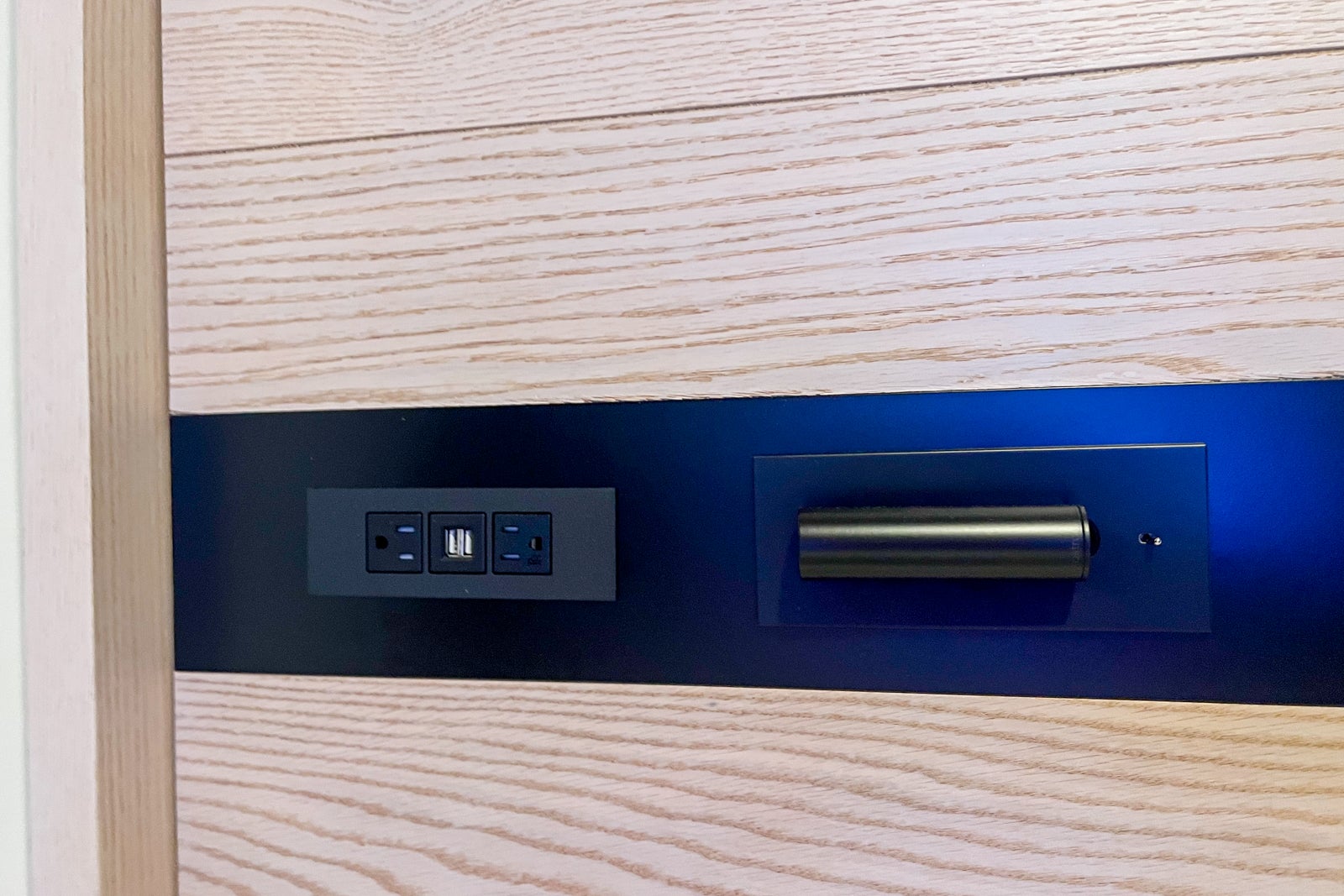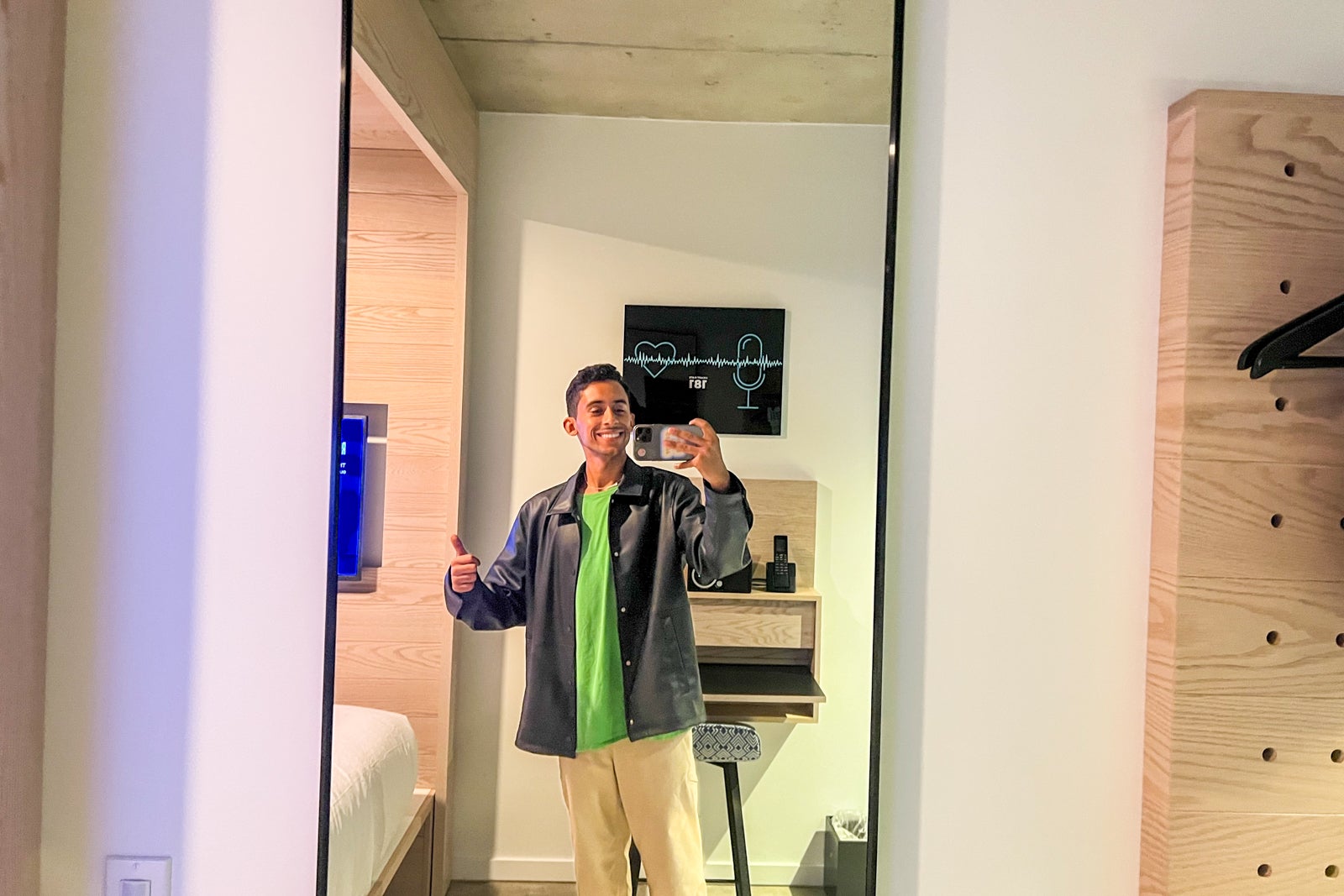 Right in the center of the room, the bed was placed on top of a wooden, canopy-like frame, nestled by the window. The TV was located within the bed frame, which made it ideal for a late-night TV binge.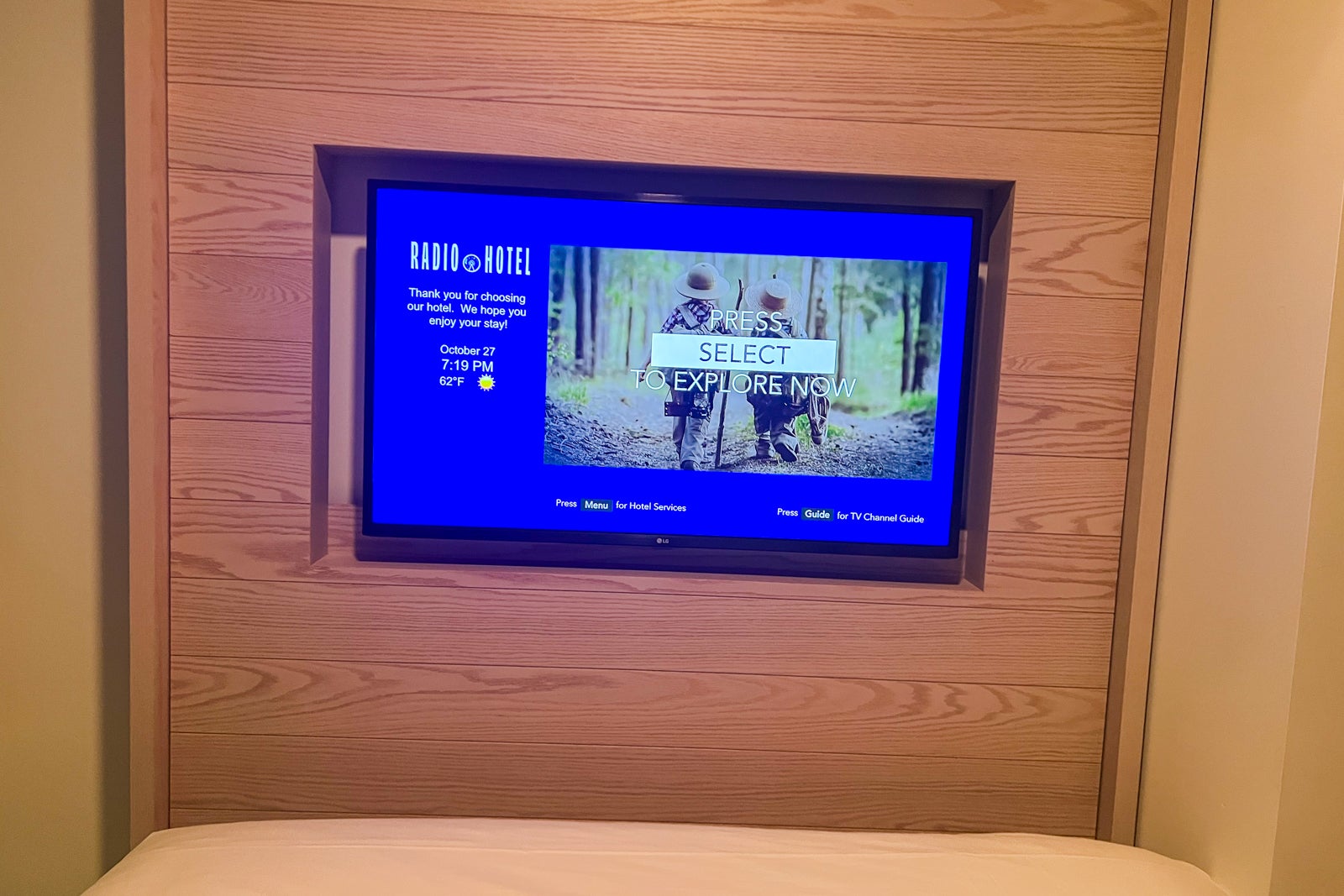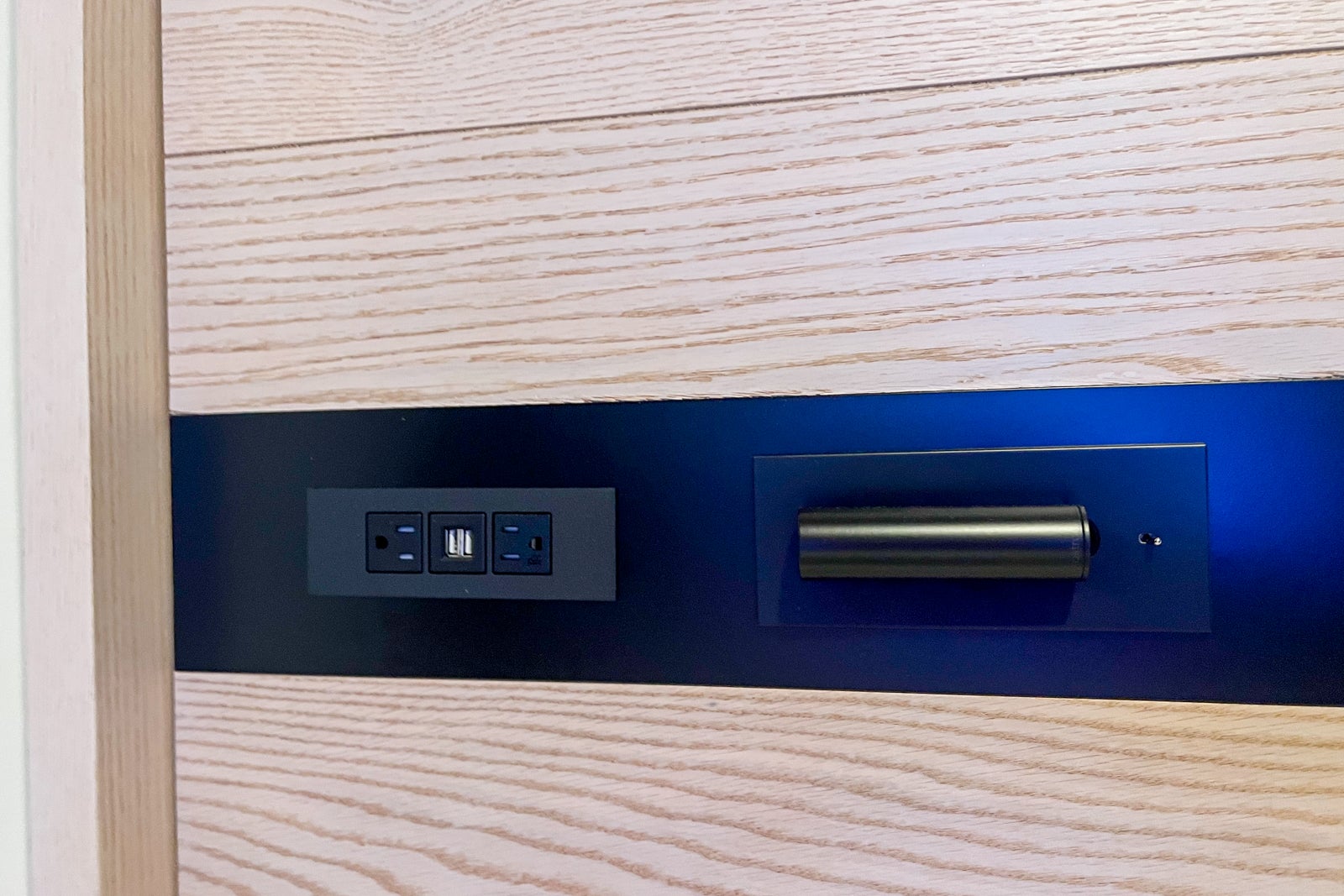 A small desk in the room was big enough for my 16-inch MacBook Pro; however, when I opened it, the space was a bit cramped. The desk chair — or stool, I should say — wasn't the most practical for doing extended amounts of work. Over time I experienced minor neck pain and, because of this, I wasn't able to do as much work in my room as I would've liked and resorted to going downstairs to the lobby.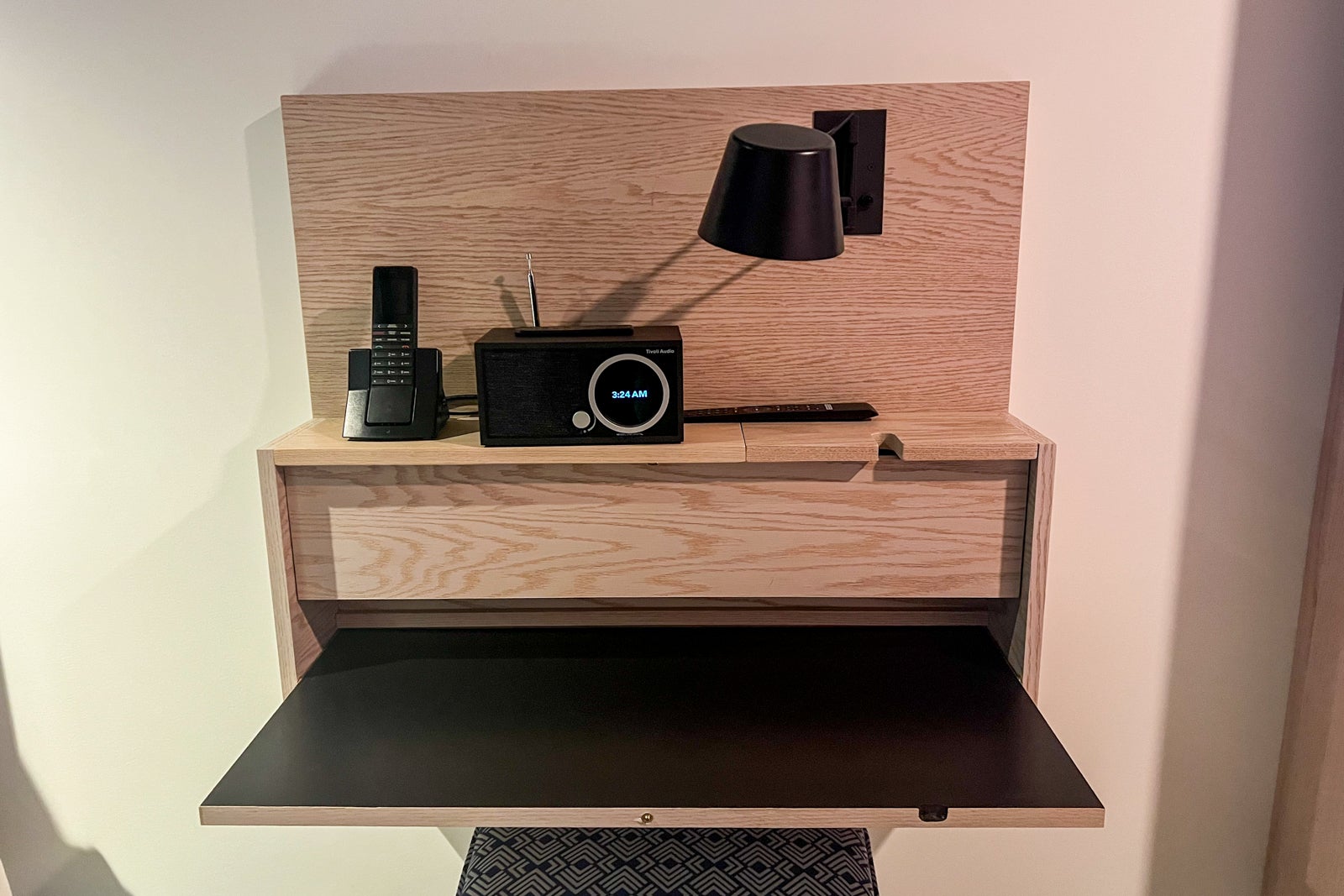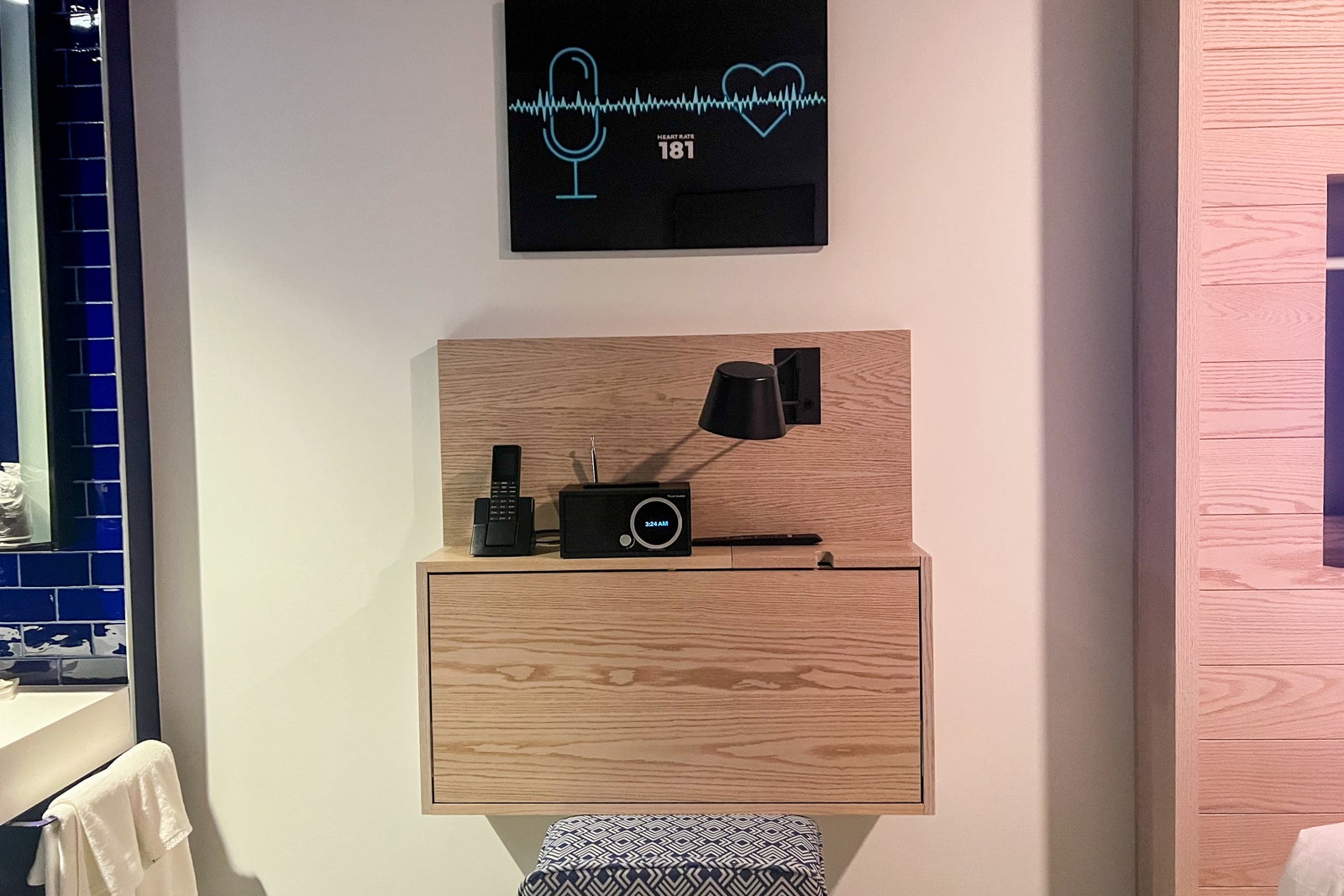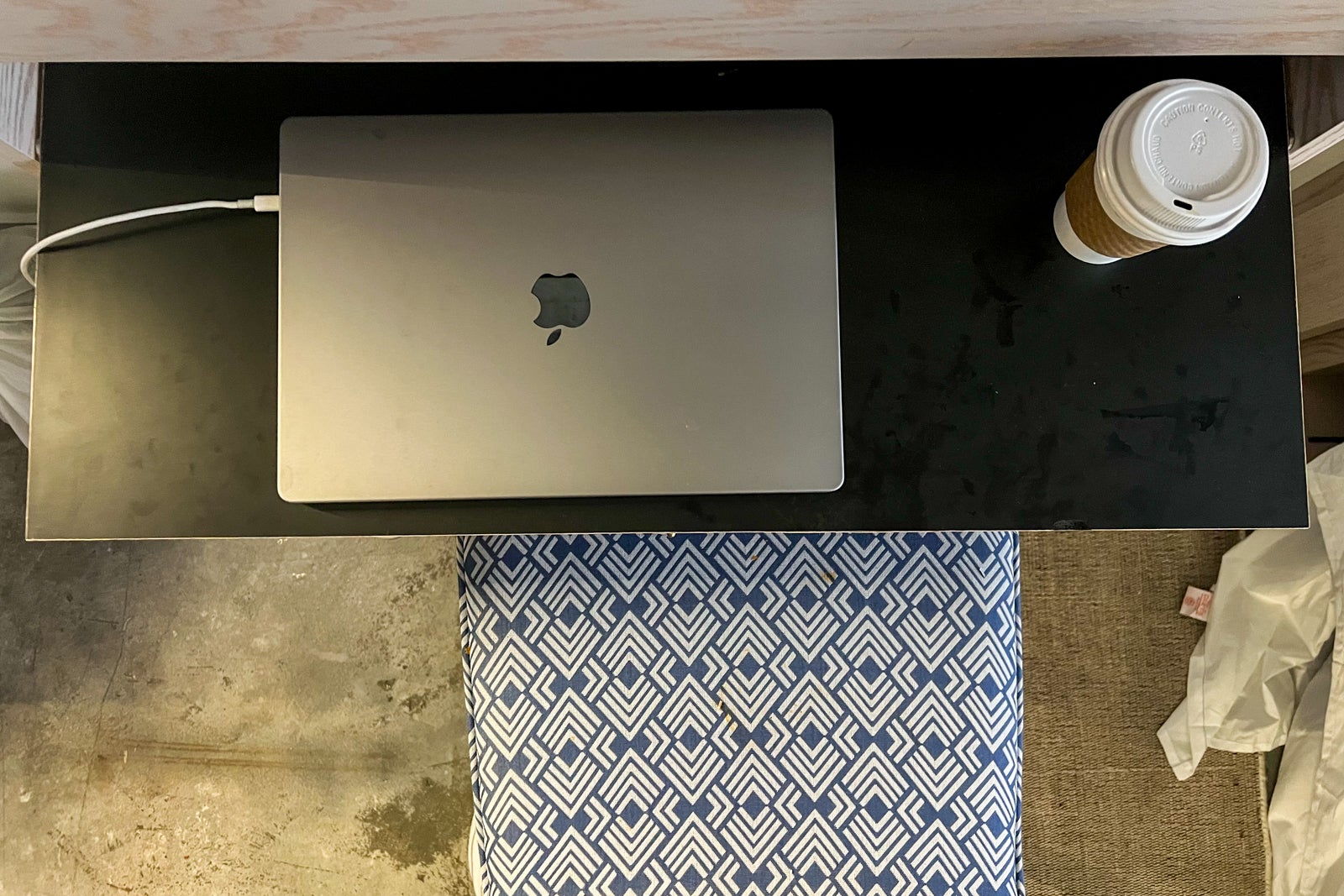 The room didn't have a typical closet or wardrobe to hang my items or store my clothes, but it did have a small rod, which came with a couple of hangers for some coats, and storage under the bed where I put my duffle bag. There was also a safe located under the bed.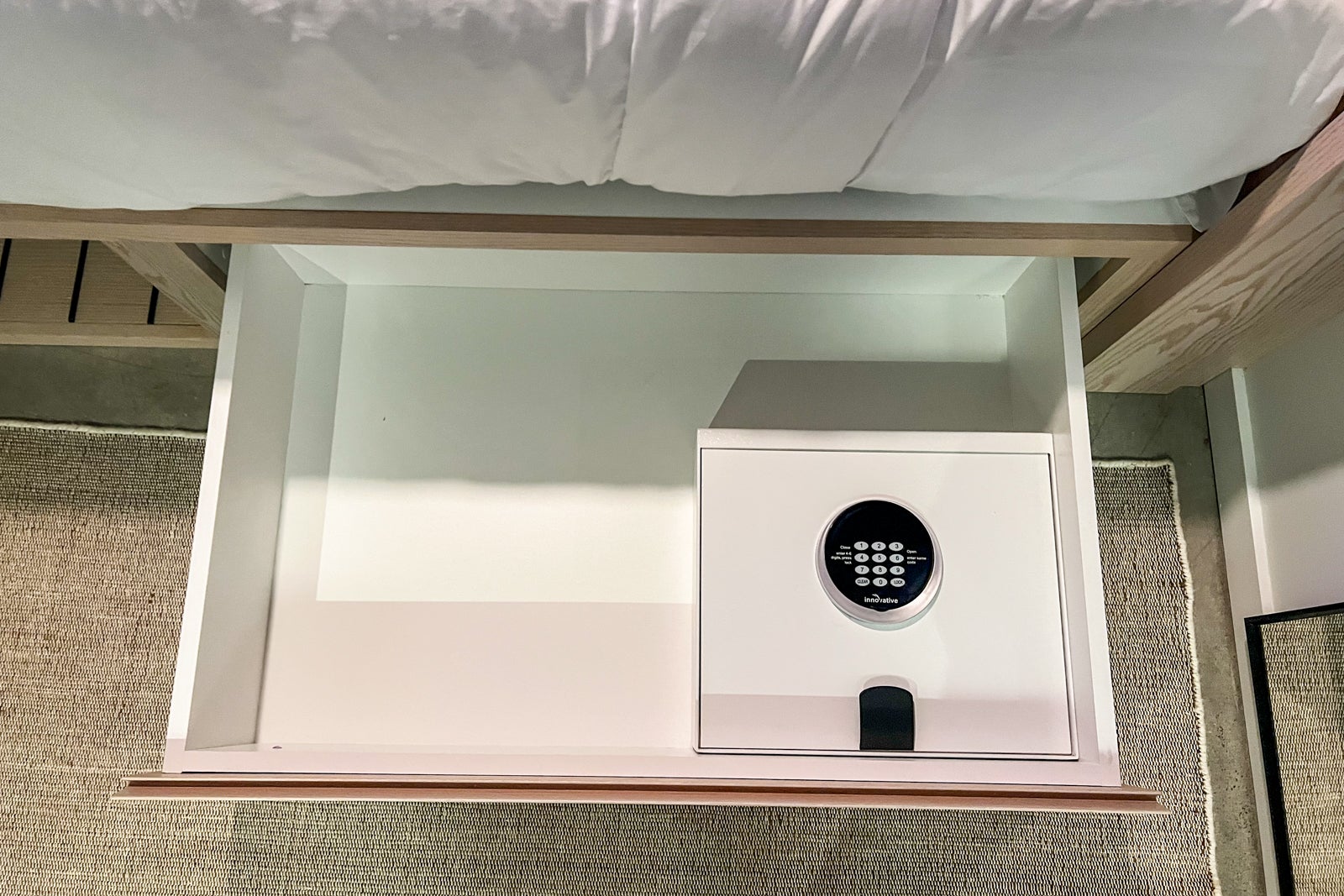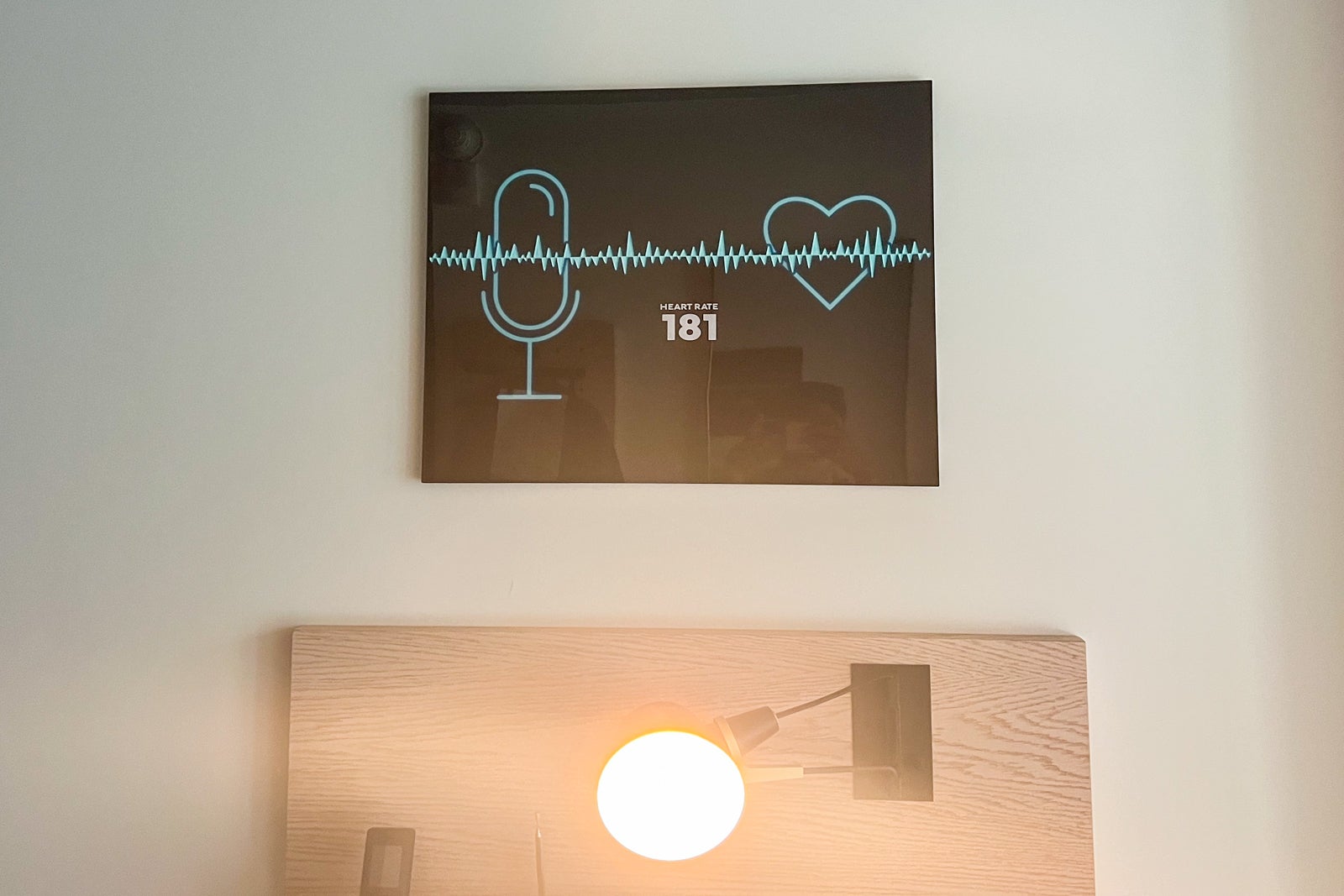 There wasn't much in terms of the design that enticed me to lounge around in my room. In fact, it was quite the opposite: The room's minimalist design encouraged me to go outside and explore the neighborhood — but maybe that's intentional considering the hotel's dynamic locale.
Don't get me wrong, the bed was absolutely comfortable and the TV's placement was by far the best of the best, especially at 10:30 at night after a really heavy meal. All in all, the room was definitely cozy; however, I wouldn't want to spend too much time in there when there's a whole neighborhood to explore just right outside.
Food and drink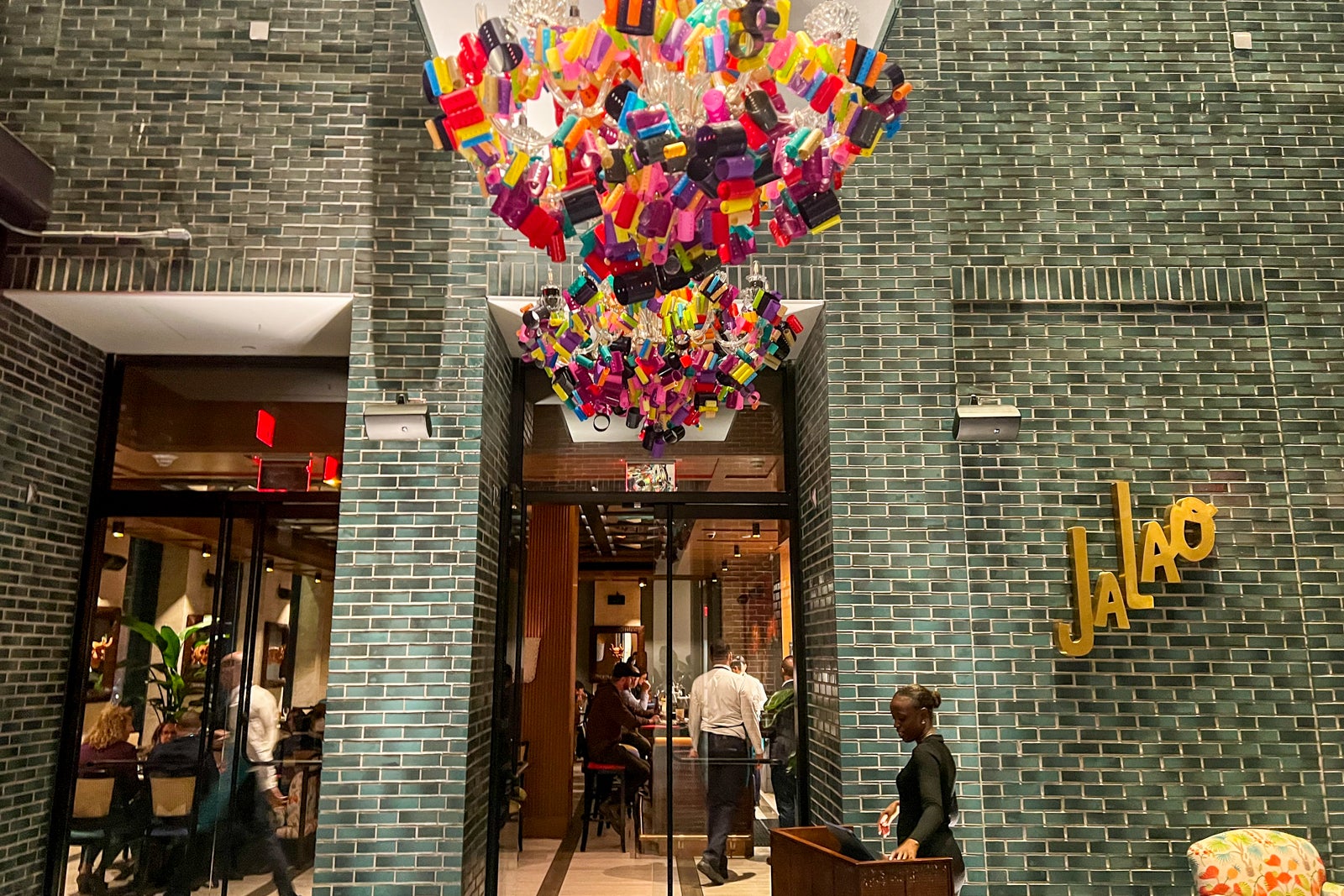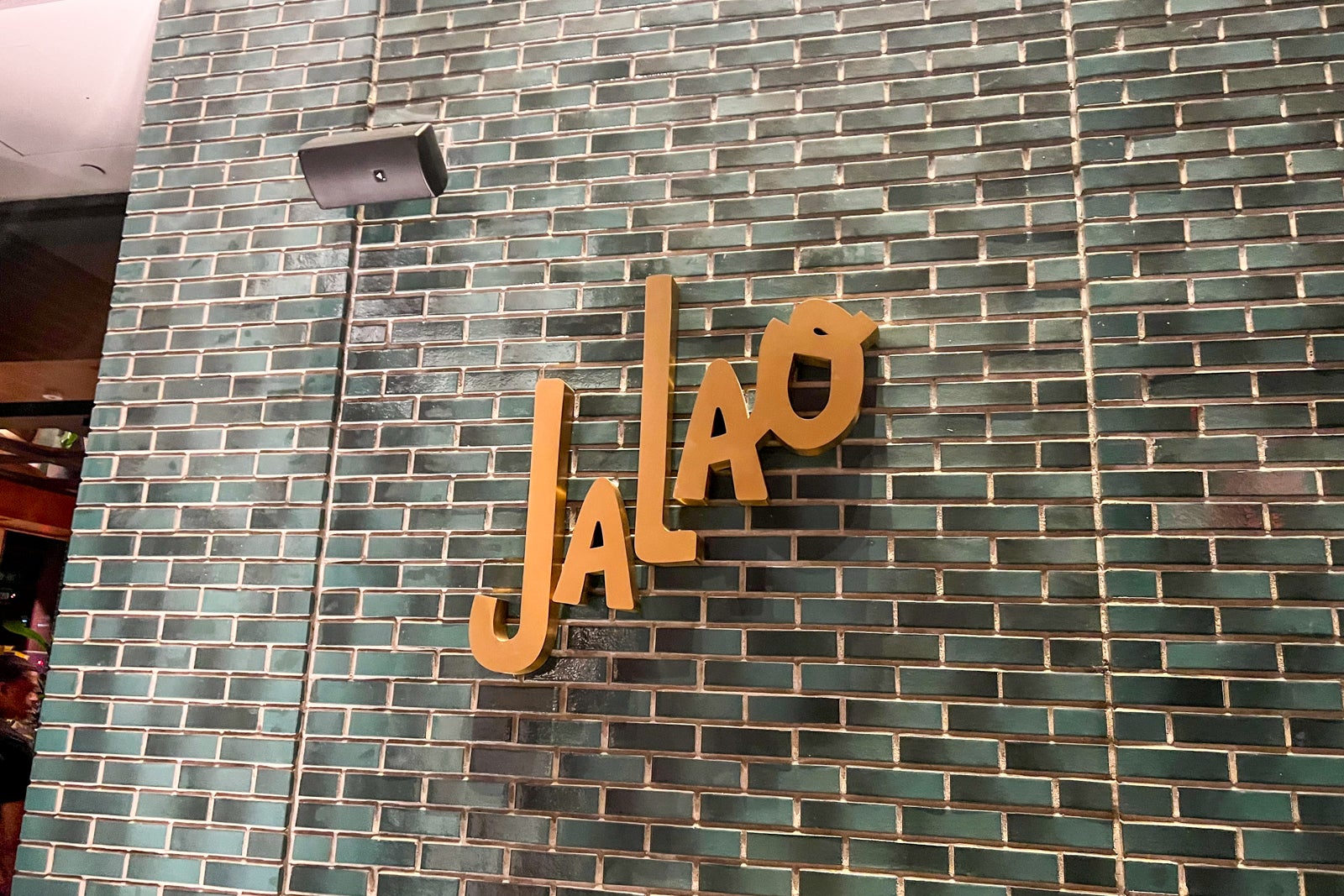 One of the standout features of the Radio Hotel is Jalao, a Dominican restaurant with a "culinary twist," named for a traditional dessert made with coconuts and honey. I'll be honest, I'm pretty skeptical when I hear the term "culinary twist," especially with interpretations of foods I've grown up eating.
As I made my way to the restaurant, which is conveniently located right across from the lobby, sounds of bachata music and laughter got louder and louder. At the hostess stand, I was greeted in Spanish and escorted with my friend to our table.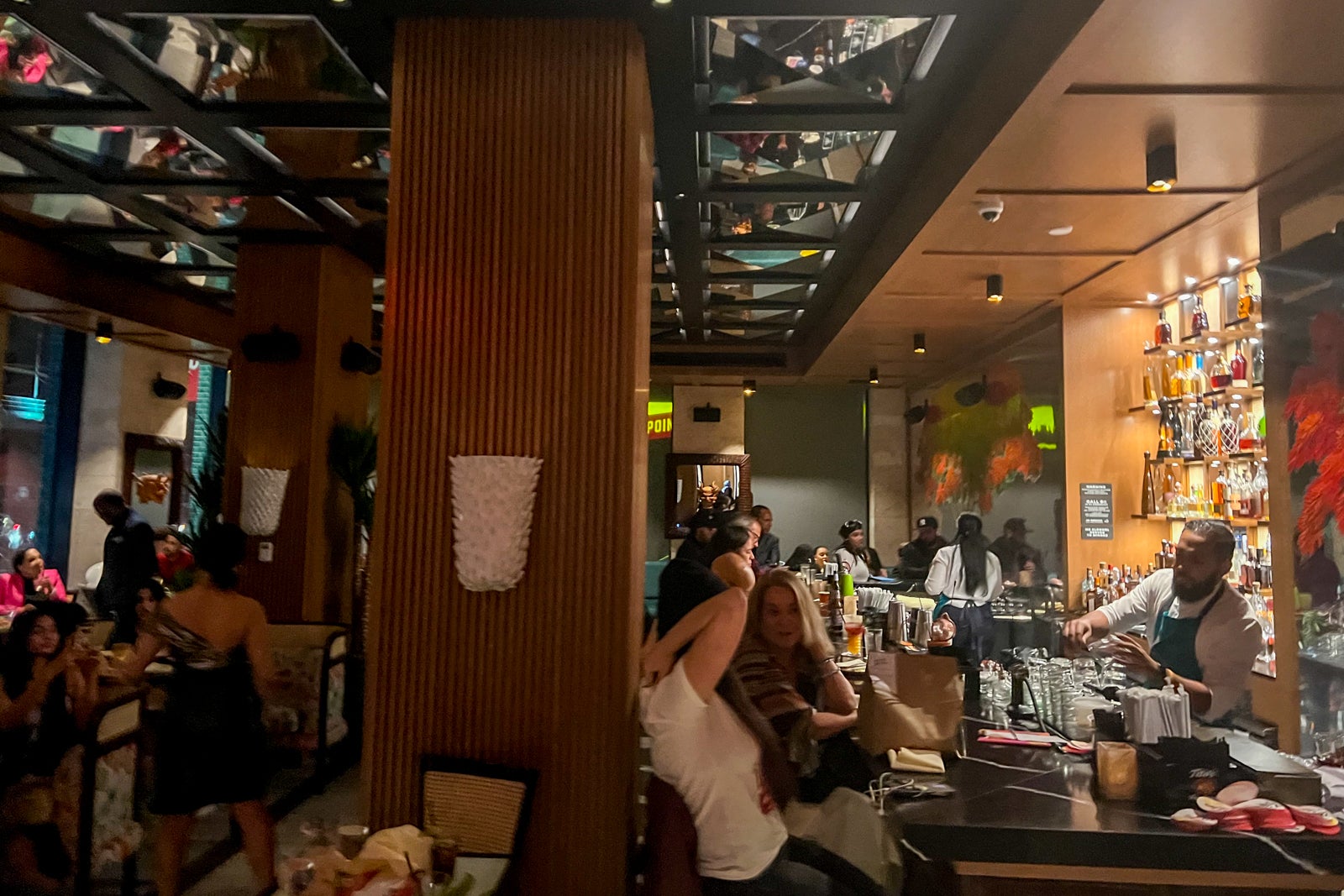 The restaurant is designed to resemble the trendy restaurants of cosmopolitan Santo Domingo, meaning Spanish-influenced arches in the doorway, lots of brightly colored artwork and, most importantly, the vibrant sounds of bachata blasting at full volume.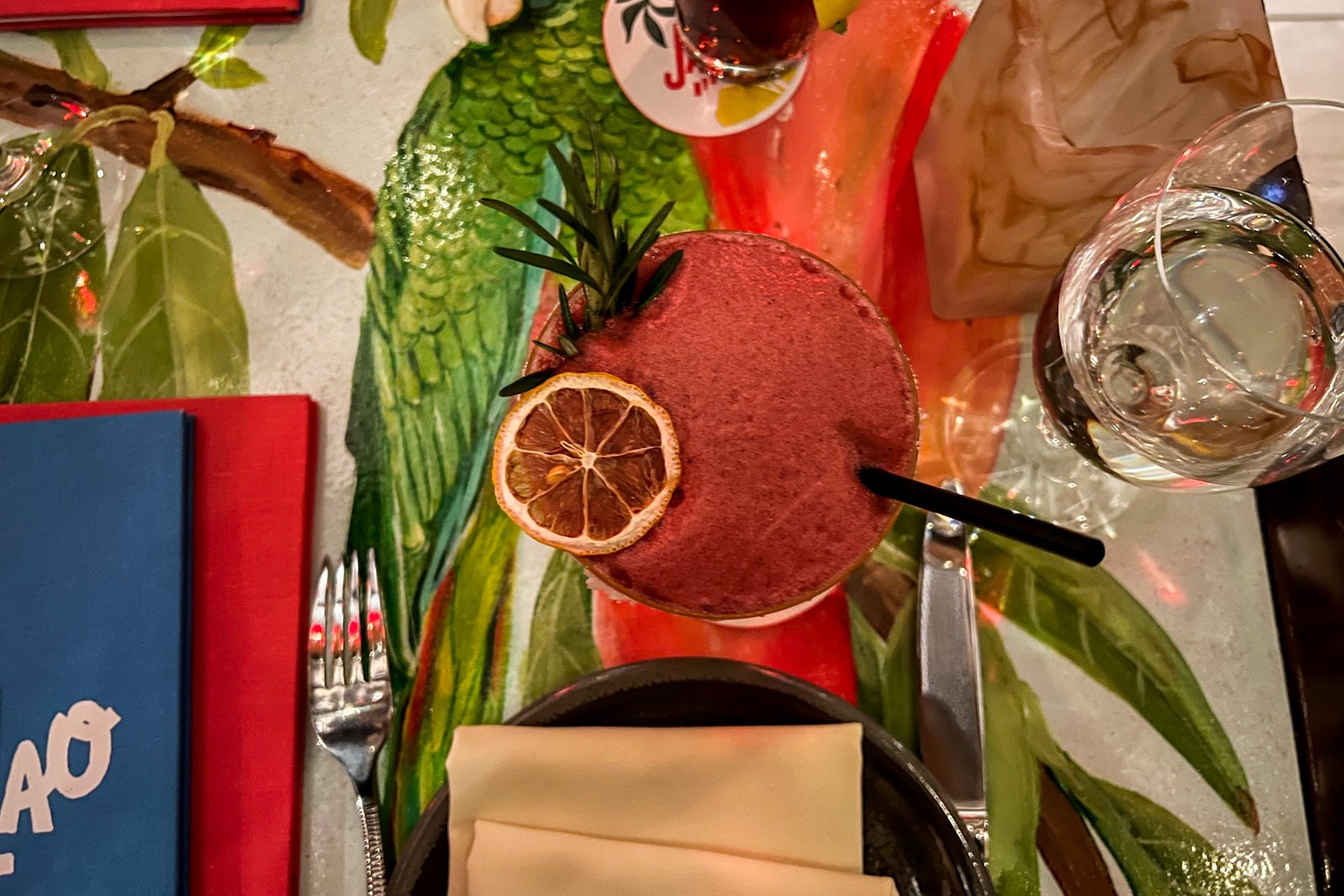 We started with the tart but refreshing Mercado Margarita ($18), made using silver tequila and passion fruit juice and topped with a rosemary-hibiscus foam.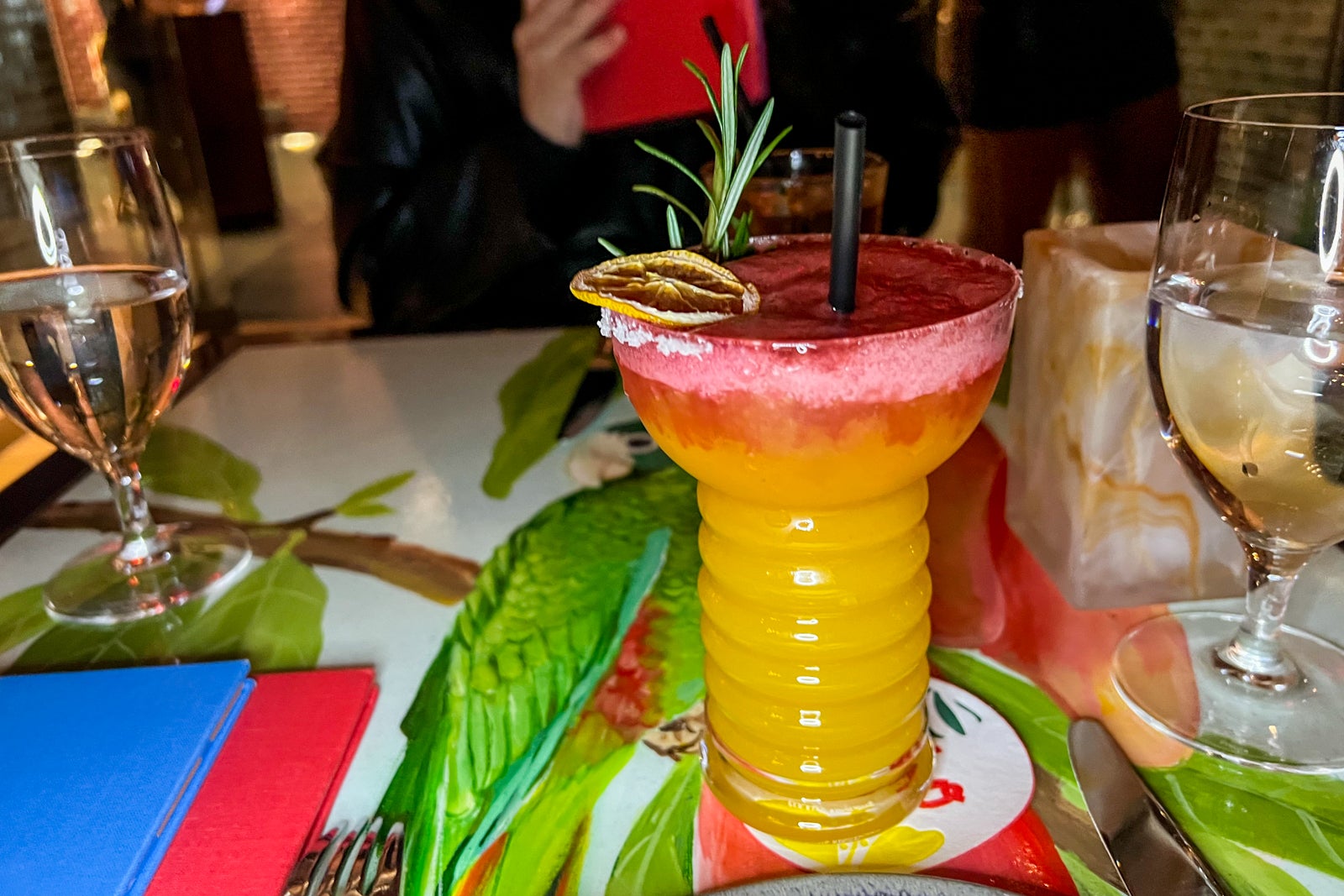 Another drink that struck me was a take on a very popular Dominican beverage called a Morir Sonando ($15), which translates to "die dreaming." A traditional Morir Sonando is made with orange juice, Dominican vanilla extract and evaporated milk. The difference between Jalao's take and the original is that Jalao's version is adult-friendly, with a nice splash of Tito's vodka, which added a nice kick to the traditional childhood drink. However, you can and absolutely should try it without alcohol if you're looking for something to satisfy a sweet tooth craving.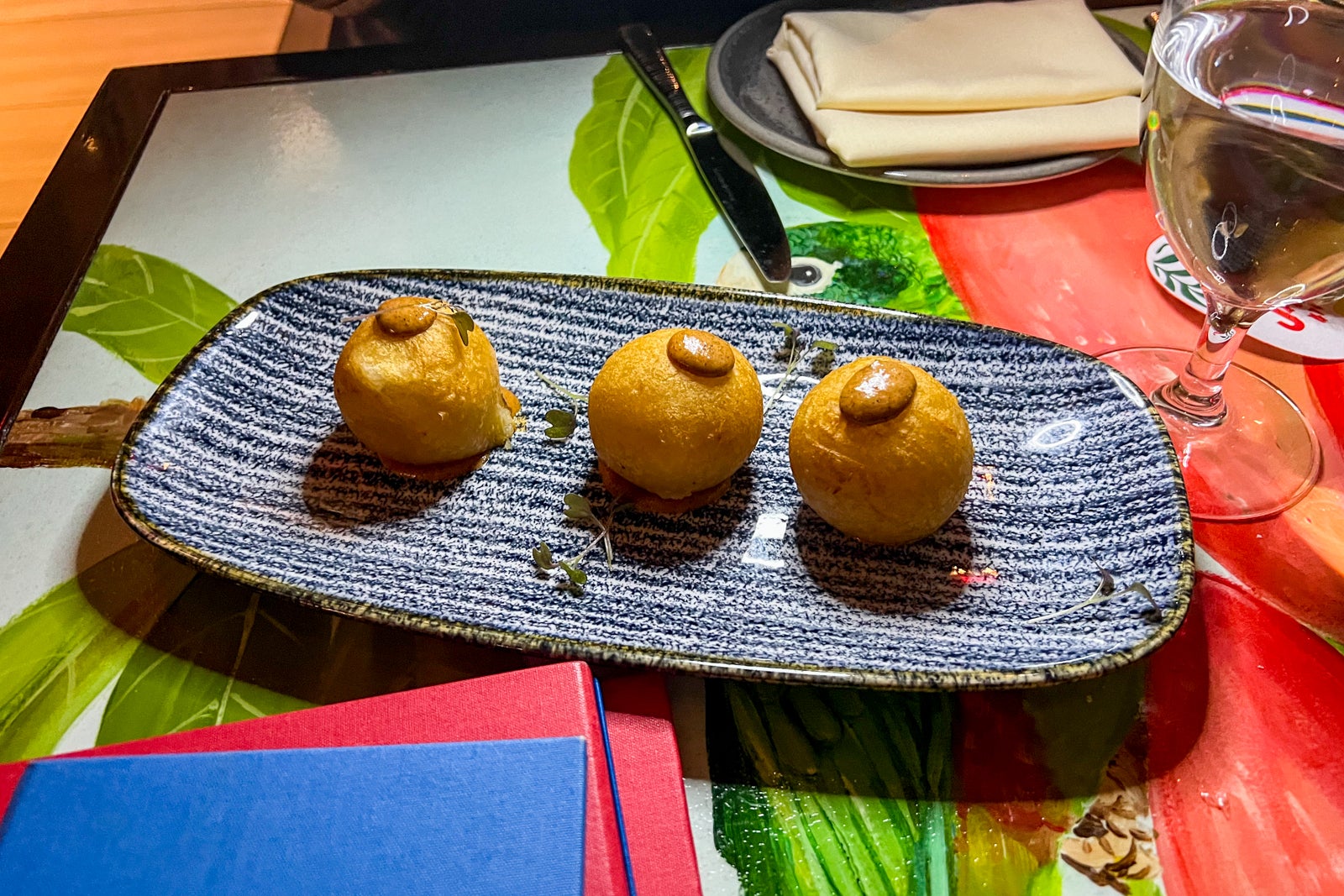 As an appetizer, I chose the Bombones de Yuca ($13), or little yuca-based croquettes filled with cheddar cheese and topped off with a chipotle-pineapple criolla sauce. These little croquettes pack a real sweet and savory punch with a minor hit of spice.
For my main course, I ordered a traditional Dominican stew dish called Sancocho ($26), usually made using different cuts of meat, carrots and corn in a rich cilantro-based broth and served with a side of white rice and freshly ripened avocado. Dipping my rice into the broth, I could almost imagine my grandmother's betrayal if I told her how close this was to the real deal.
The richness and bold flavors of the meat along with the base of the white rice and avocado made the inside of my mouth dance along to the fast-paced merengue beat surrounding me.
When it came time to dessert, I decided that as my final test of determining whether Jalao's "culinary twist" was up to my personal standards, I would try the 5 Leches Dominicana ($13), Jalao's take on the traditional tres leches, my favorite dessert of all time. I tried to order a cafecito on the side to accompany my dessert, much like my grandfather would always do, but unfortunately, my server told me that the coffee machine wasn't working, so I settled on a Coca-Cola ($3). The dessert itself was rich and creamy, with the taste of Dominican vanilla extract along with hints of what I assumed to be rum.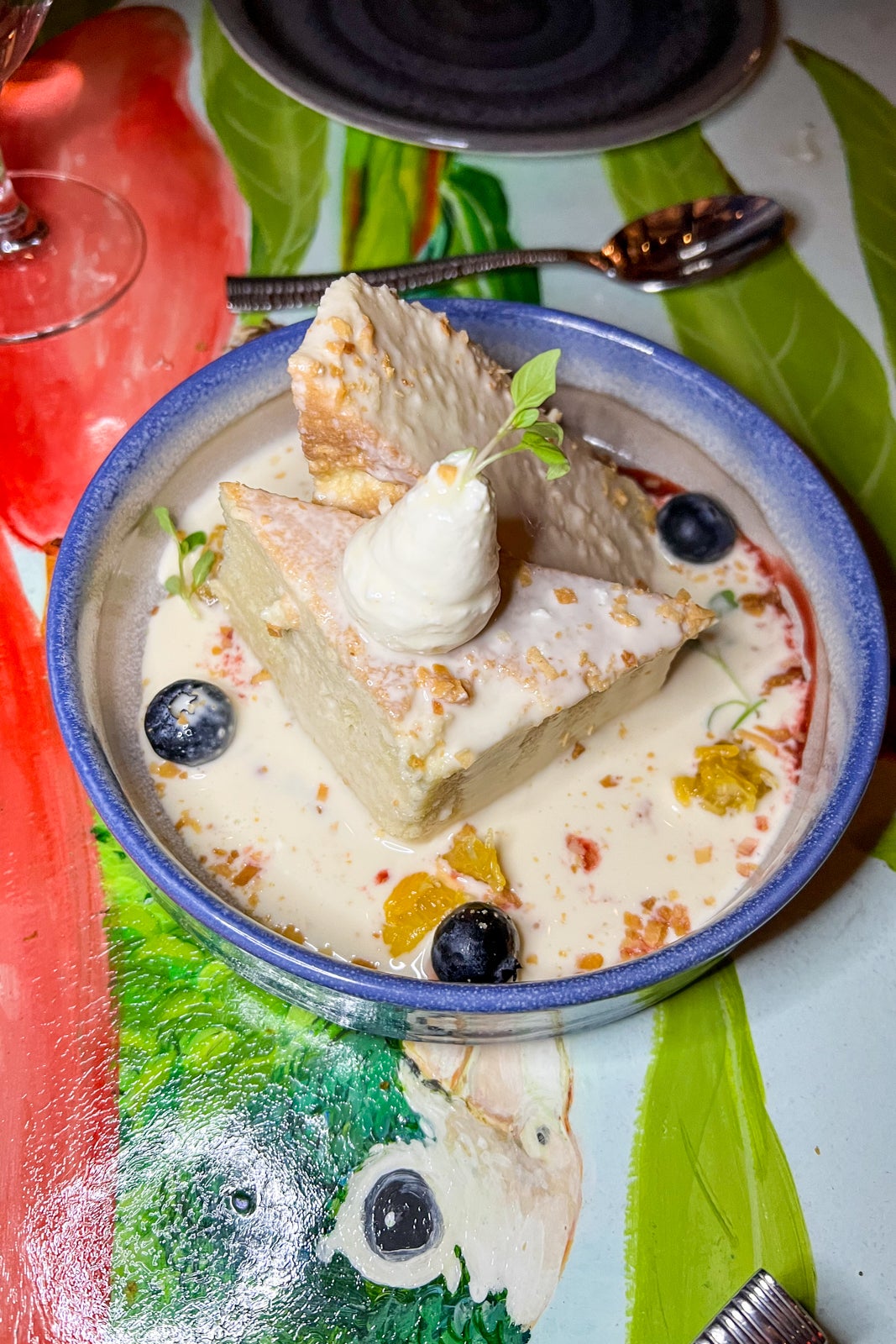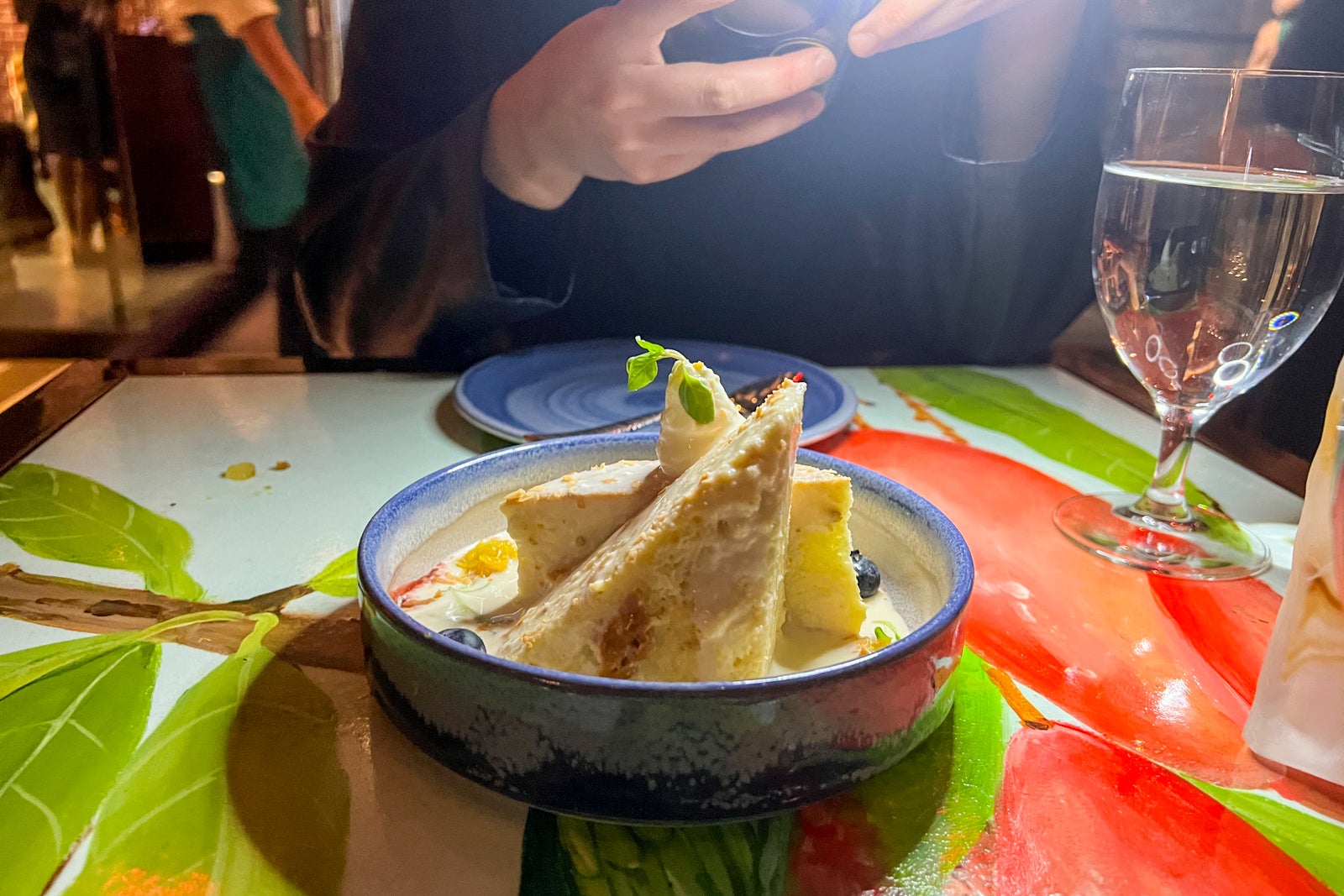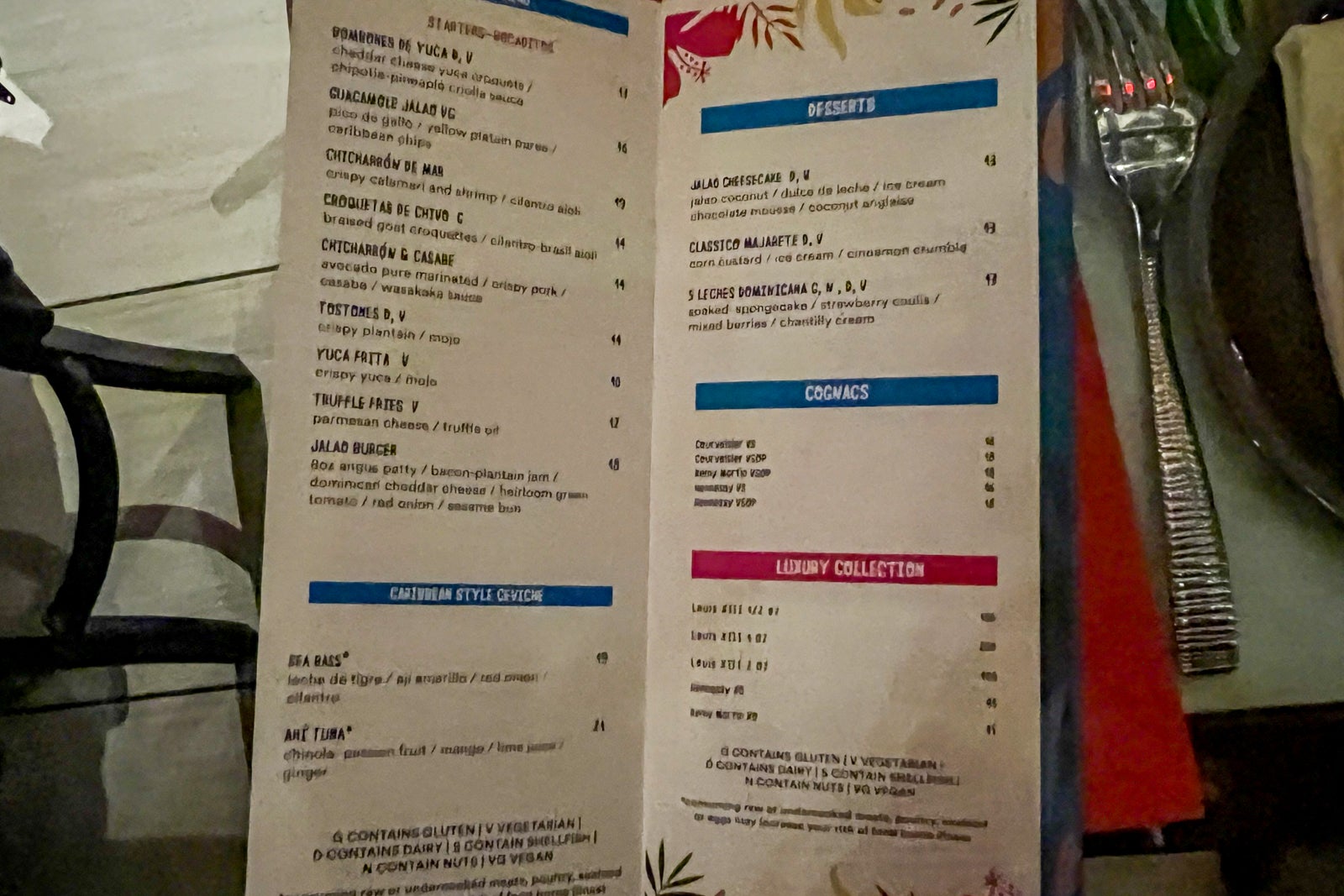 Overall, I was beyond thrilled with Jalao. The atmosphere, which reminded me of being at a lively restaurant in the Dominican Republic, invoked sweet nostalgic memories — not to mention the food itself. I have to say, I'm glad I was wrong in being skeptical about the so-called culinary twist, and I'll admit it: I actually really liked the fun interpretations of traditional food and drinks.
Amenities and service
While there was no spa or swimming pool, the hotel did offer a small but decently equipped gym.
The nicest parts of my stay were the interactions I had with the very friendly staff, from the front desk workers to the hostess at Jalao and the housekeepers. In fact, when chatting with one of the housekeepers we found out we had a mutual distant cousin from back in the Dominican Republic. It really goes to show that the community up in the Heights can sometimes be really, really small.
Out and about
Radio Hotel's design and theme really encourage guests to go out and experience the neighborhood and nearby areas.
Just a few stops north on the A train, you'll find yourself in the neighborhood of Inwood, which is at the very tiptop of Manhattan. There, you'll find plenty of lively restaurants, bars, nightclubs and lounges. Not to mention, for any sports fans, you're only a few stops away from Yankee Stadium, so if you're looking to catch a game, you'll be right near the action.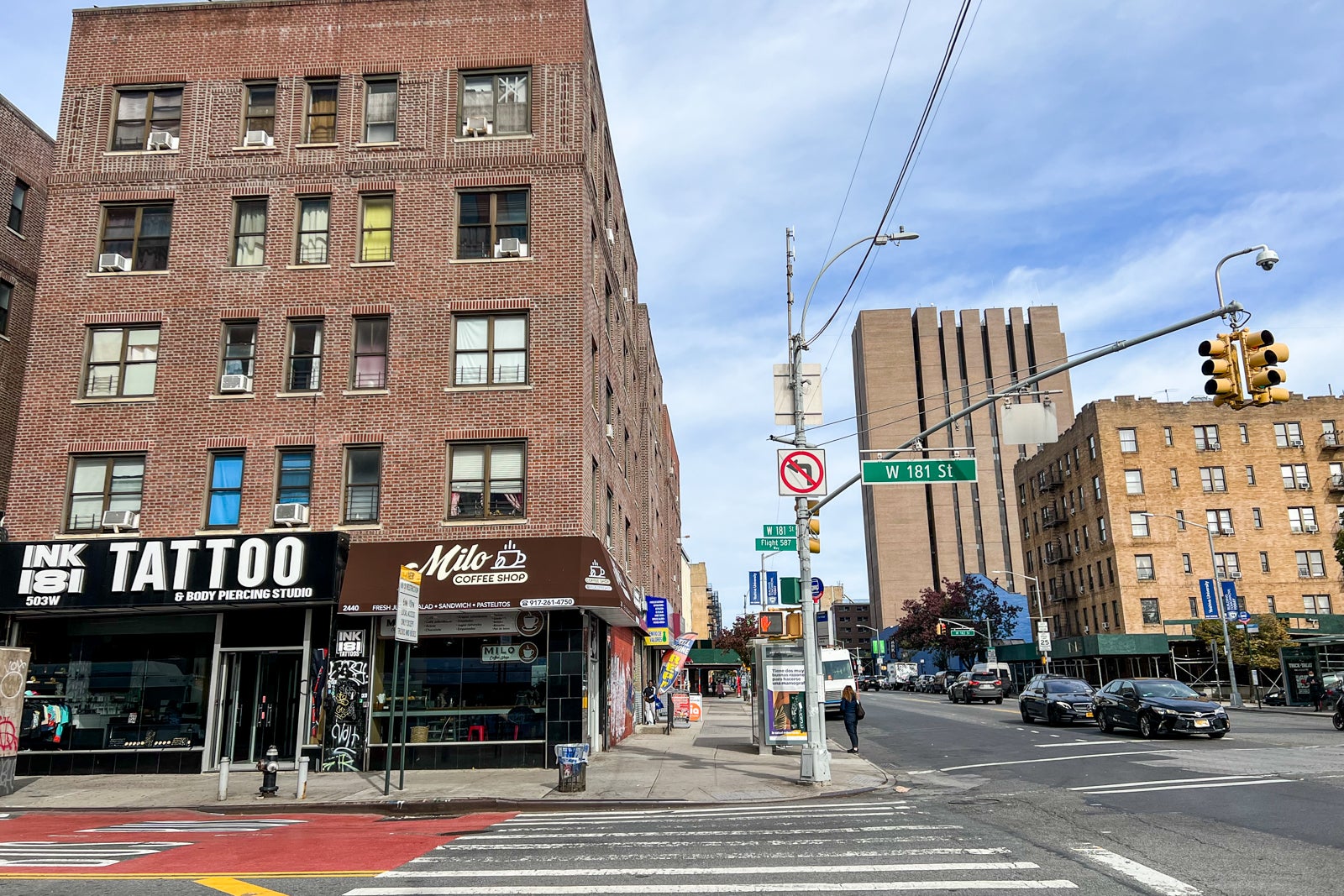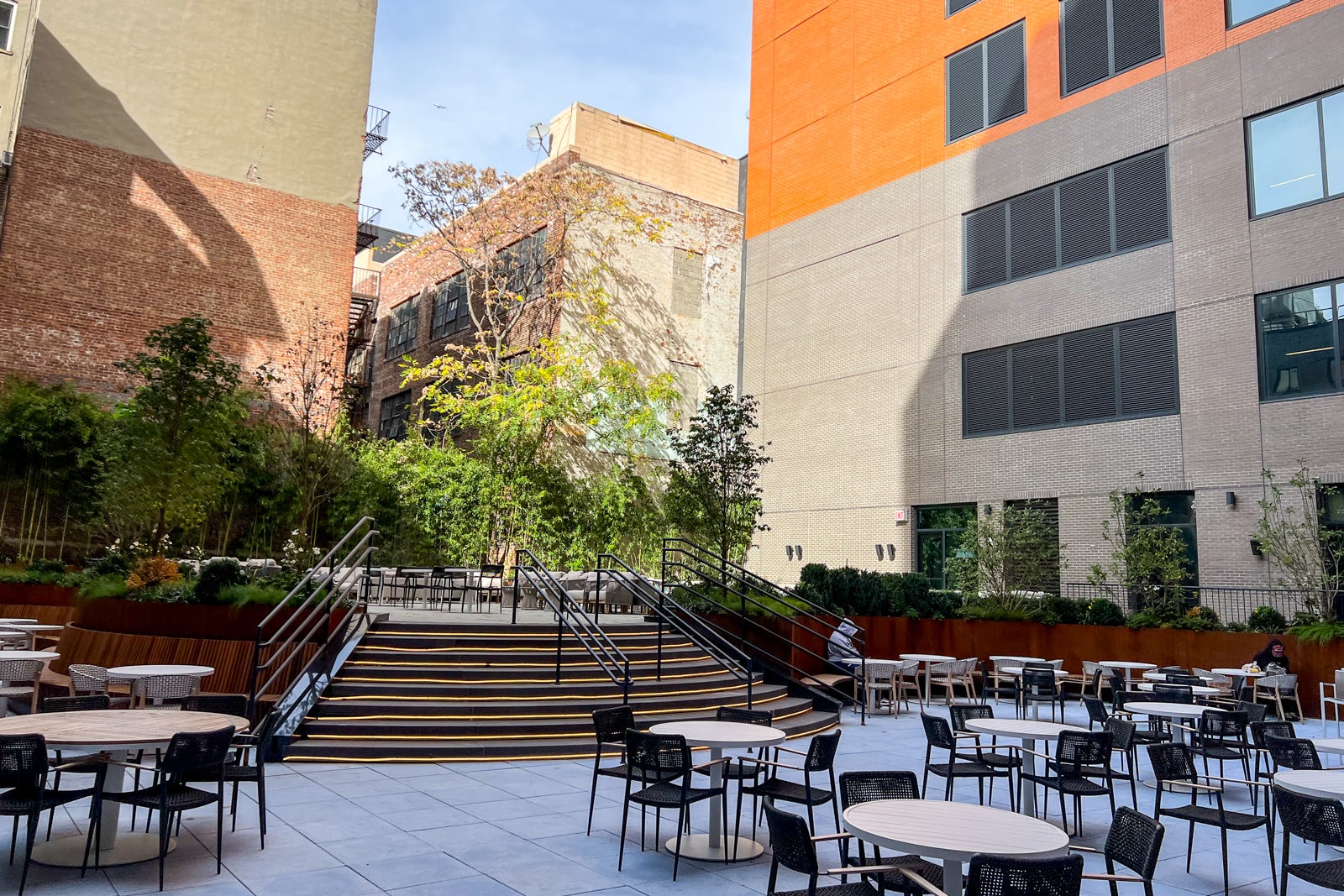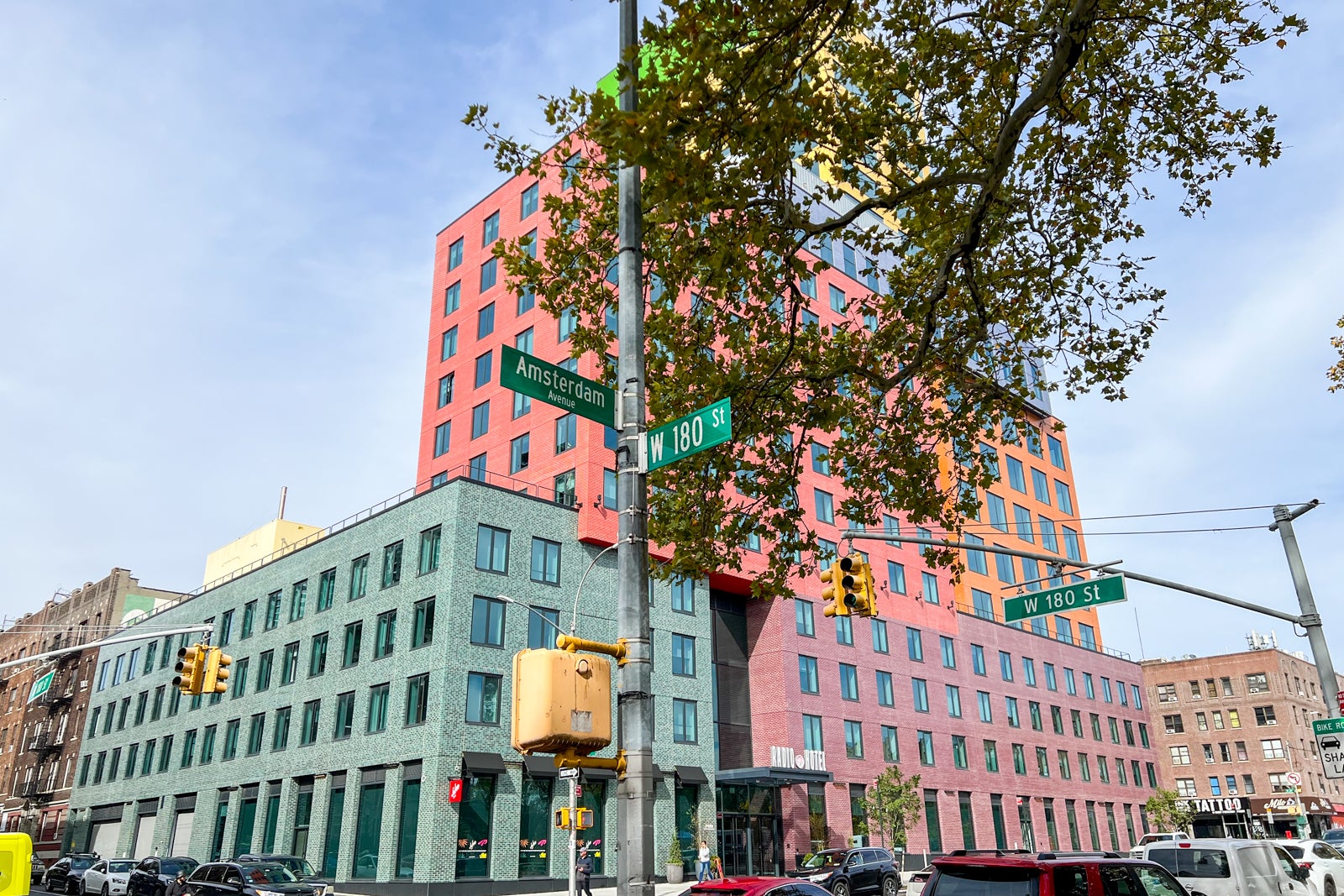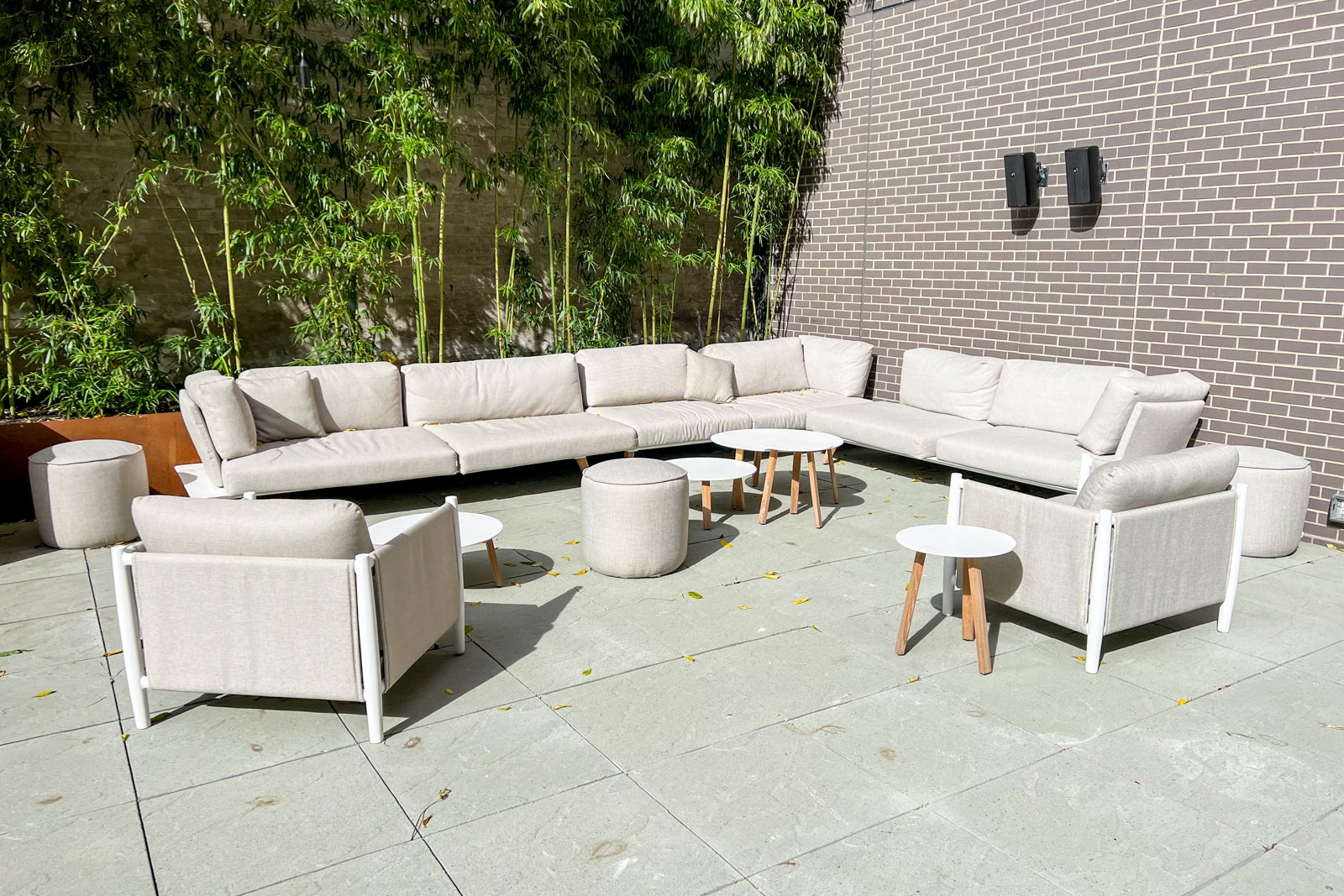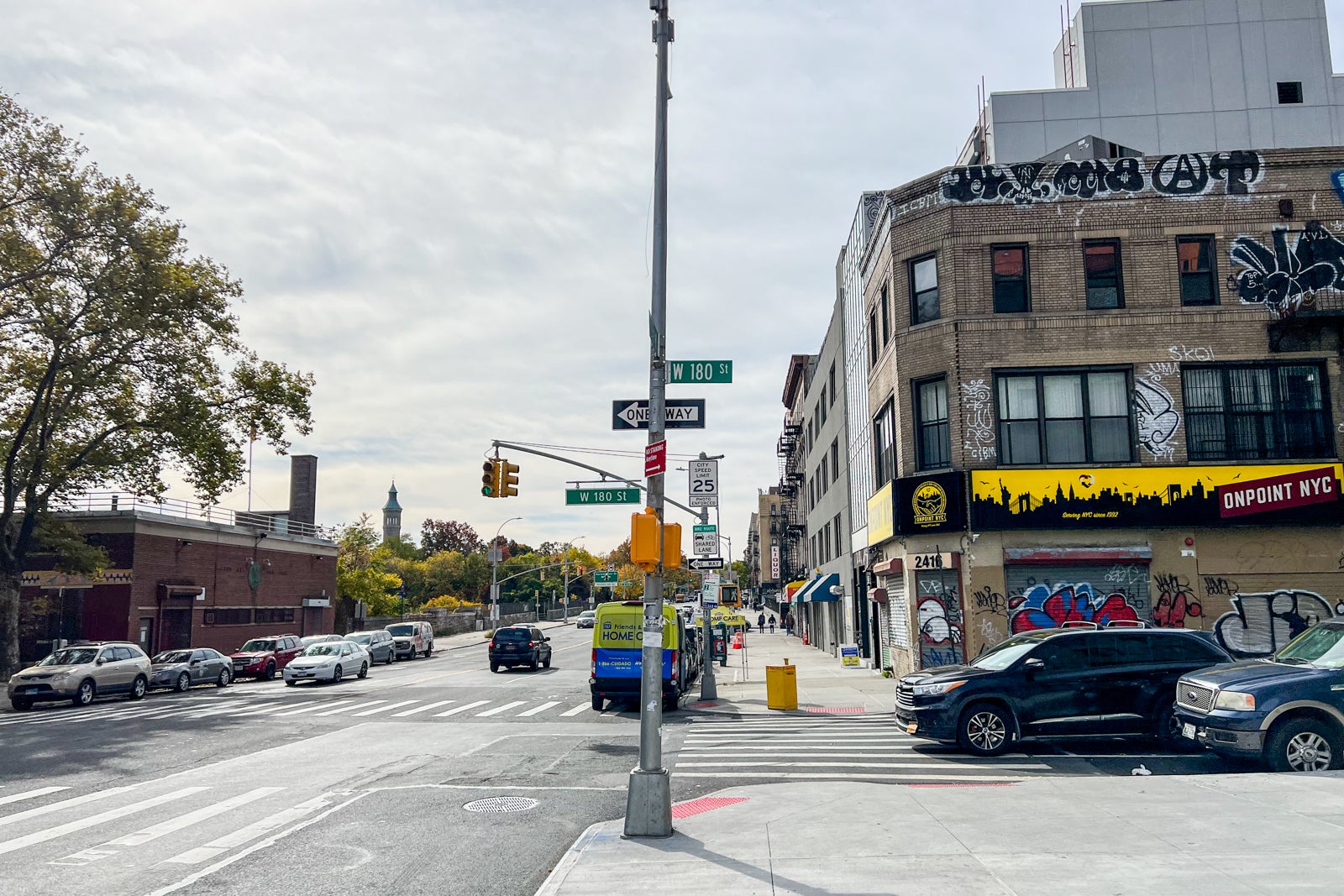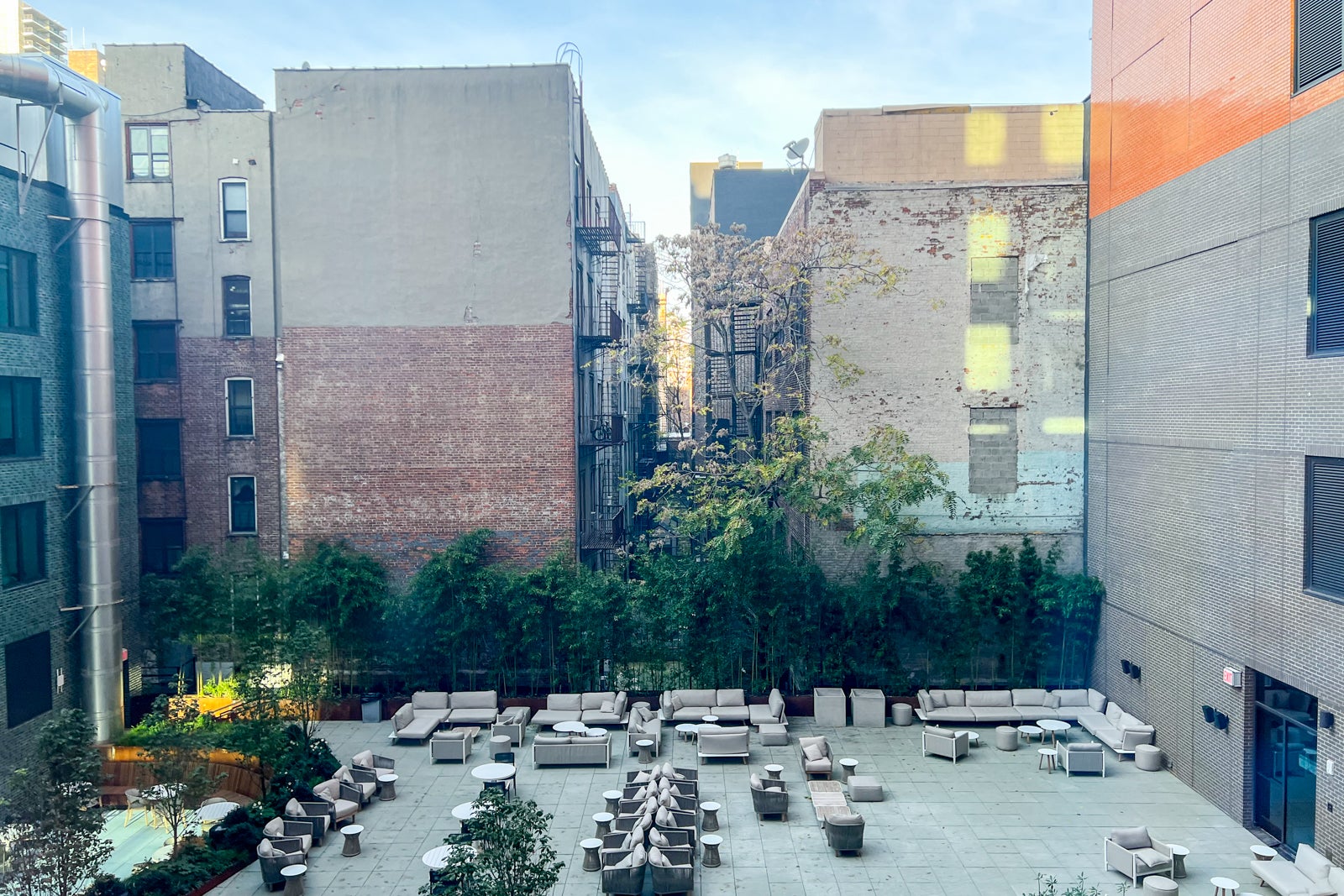 With the hotel's location, you really do get the best of both worlds. Not only are you right in the middle of the hustle and bustle of New York, but you're also in close proximity to some of the natural attractions the city has to offer. Fort Tryon Park is only two stops away on the uptown A or No. 1 train, where you can hike along the southern Hudson Valley and get not only some breathtaking views but also a nice break from the city noise.
If you're looking for some arts and culture, Washington Heights is home to the United Palace theater, host of the 2023 Tony Awards. And just one stop away, the Met Cloisters is home to an expansive collection of artwork from the Metropolitan Museum of Art. You'll find relics, rare artifacts and breathtaking art all located inside an 18th-century Romanesque-style monastery.
Accessibility
While Radio Hotel offers Americans with Disabilities Act-compliant rooms upon request, I found that some aspects of the hotel could be difficult to navigate. In order to get to my room, I had to navigate a dimly lit, labyrinth-like hallway with limited, tiny signs pointing toward room numbers. Inside the room, space was minimal but hopefully much larger in accessible rooms.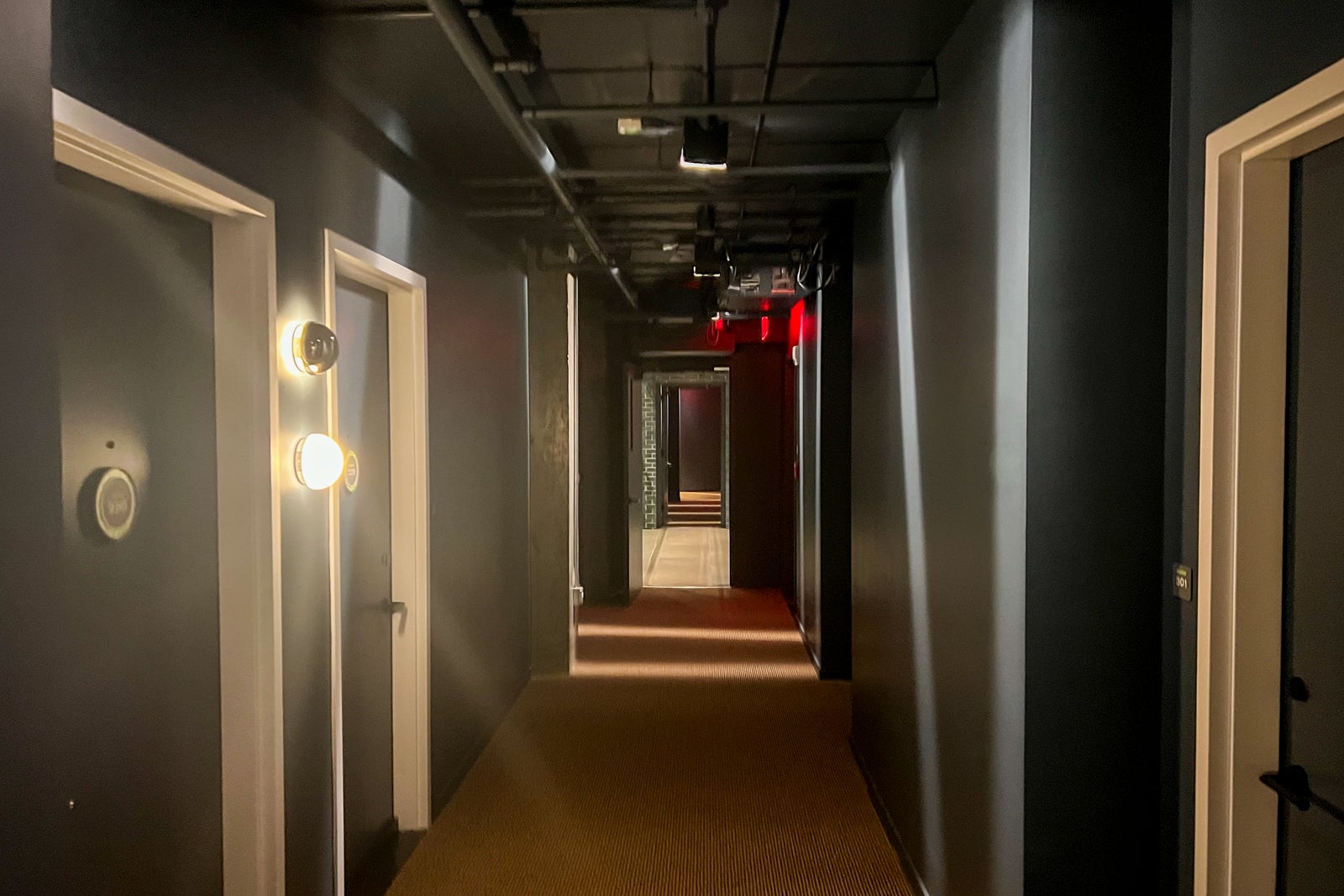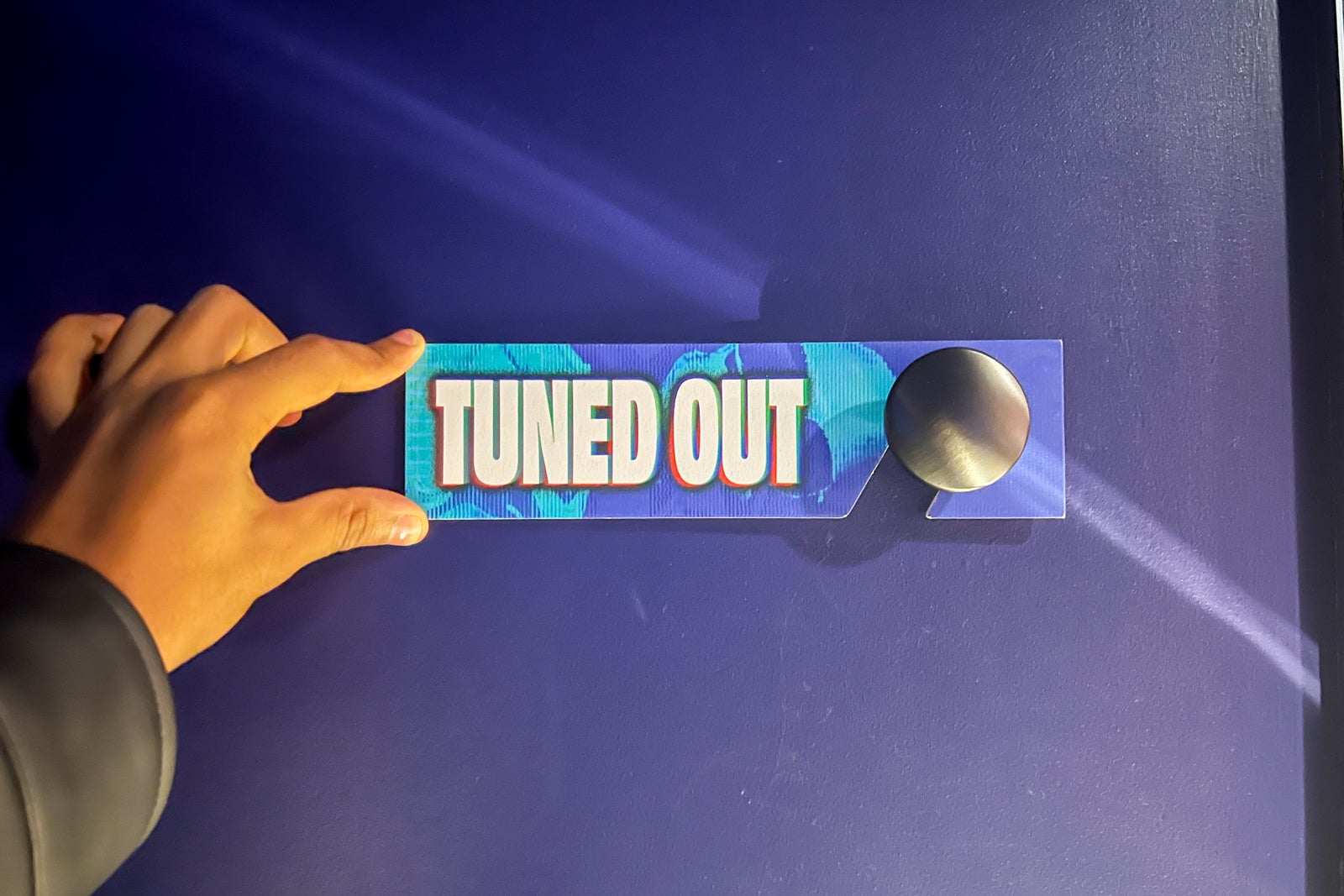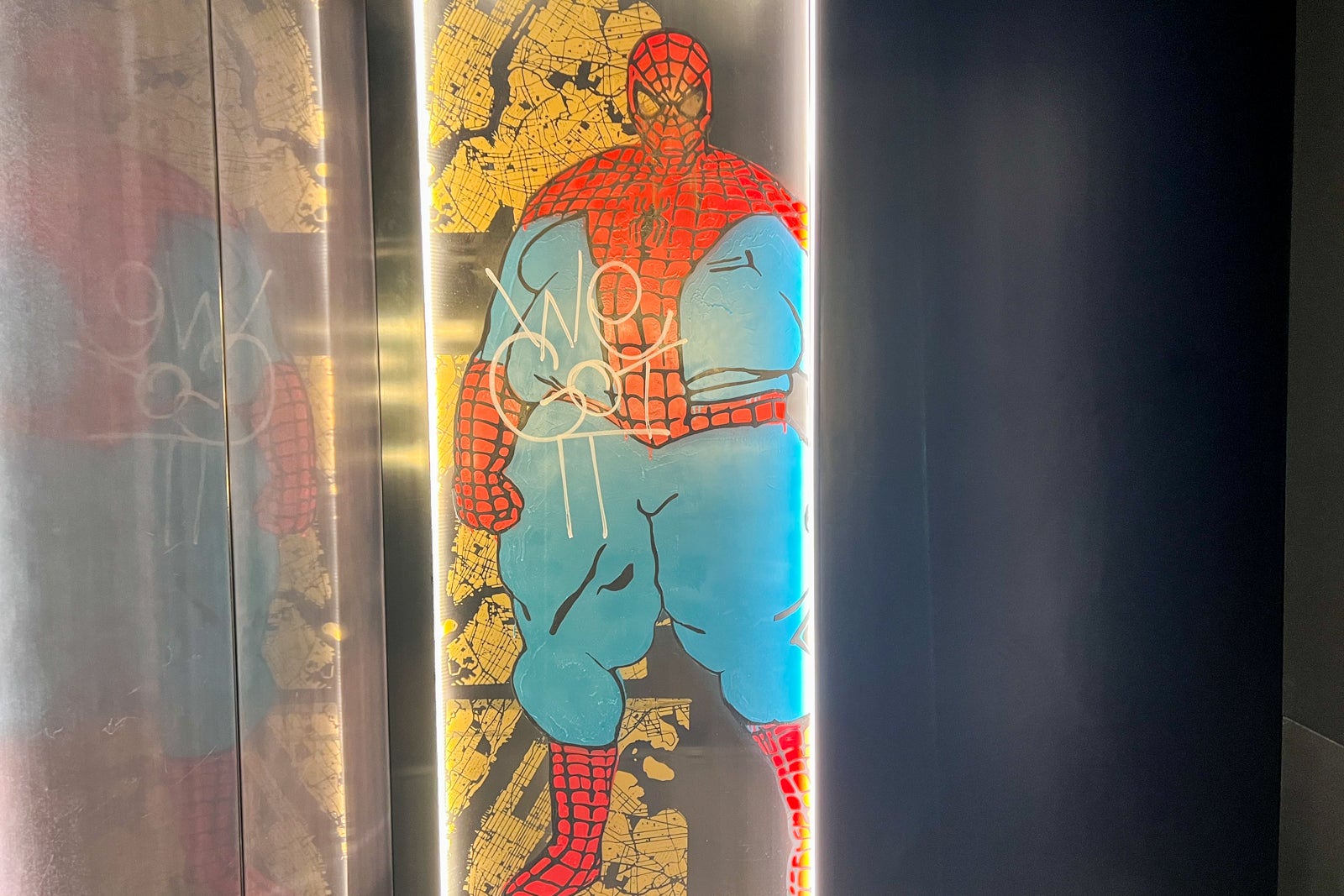 Inside the shower, I had a bit of difficulty getting some of the bathroom products out of full-size squeeze tubes. It would've been better if the bottles had a pump, as soapy hands and large squeeze bottles aren't necessarily the best combination.
Checking out
Looking back at my stay, I have to say that overall it was a real treat. Going into this I had high hopes when it came to the Radio Hotel — and, for the most part, it exceeded my expectations.
Although there were some minor hiccups along the way, I felt that for a brand-new hotel, especially one that's not connected to any large chain, Radio has something fun and unique to offer. You may not be in the center of the action as you would be at other hotels, but you do get the opportunity to really immerse yourself within the culture of the surrounding area and be a part of the community that I call my home away from home.