I believe Hilton Honors is one of the best (if not the best) hotel loyalty programs.
For starters, there is a huge number of Hilton properties in the U.S., Europe and around the world. I've rarely been to a destination that doesn't have a Hilton property nearby. This makes it easy to earn points and provides plenty of options to redeem your points, too.
Also, you earn Gold status in the program by owning The Platinum Card® from American Express. While the card comes with other elite hotel statuses, Hilton Gold is the only one that provides you with free breakfast. For that reason alone, I find it to be the best status this valuable card offers.
Finally, in my experience as a U.K.-based traveler, the elite recognition is fantastic worldwide, and Hilton is very generous with early check-in and late checkout.
Because Hilton generously lowered elite night requirements in 2021, I made top-tier Diamond status for the first time 12 months ago. Here are five observations from my first year as a Diamond member.
Elite recognition remains outstanding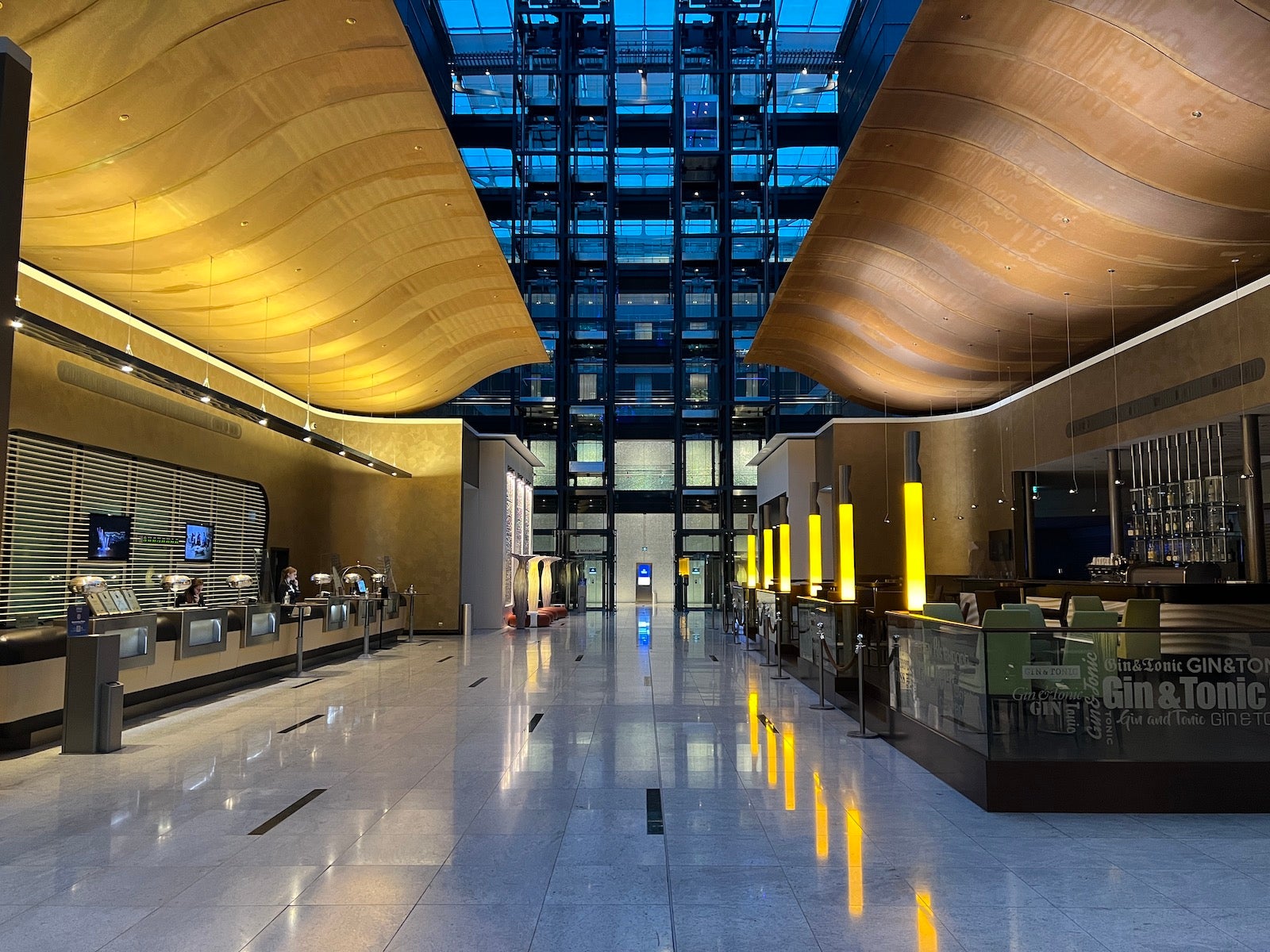 By this point, I can probably recite the phrase Hilton staff members use to acknowledge and thank me for my loyalty worldwide. I don't know if this results from consistent and thorough front desk staff training, but in all my stays since earning Diamond, they thanked me for being a Diamond member and then usually said, "so I've upgraded you." I've even received emails and app notifications before check-in notifying me that I had already been upgraded.
That said, some of my U.S.-based colleagues haven't had the same luck with elite recognition on domestic stays. But as TPG reporter Kyle Olsen pointed out in a recent article, it's often easier to get a better value for your Hilton Honors points and elite status perks on stays outside of the U.S.
Related: Why I don't care about suite upgrades anymore
Room upgrades have been mostly good
I was hoping for multicategory room upgrades as a Diamond member, and I have received some. My best was at the Sea Breeze Santorini Beach Resort, Curio Collection by Hilton. I booked a base room and received an upgrade to the biggest and best room at the resort — an incredible three-story, two-bedroom, three-bathroom villa with its own private pool.
It was spectacular.
Related: Dreaming of Greece? These new points resorts are waiting for you
A property can only upgrade me when there is a better room available. So during my numerous and very unglamorous stays at Hilton Garden Inns, I haven't received upgrades because there weren't any better rooms.
I haven't pushed the boat out by booking, say, the cheapest room at a Conrad property with 10 room categories and seeing just how far I could be upgraded. However, since I requalified for Diamond in 2023, I can try that.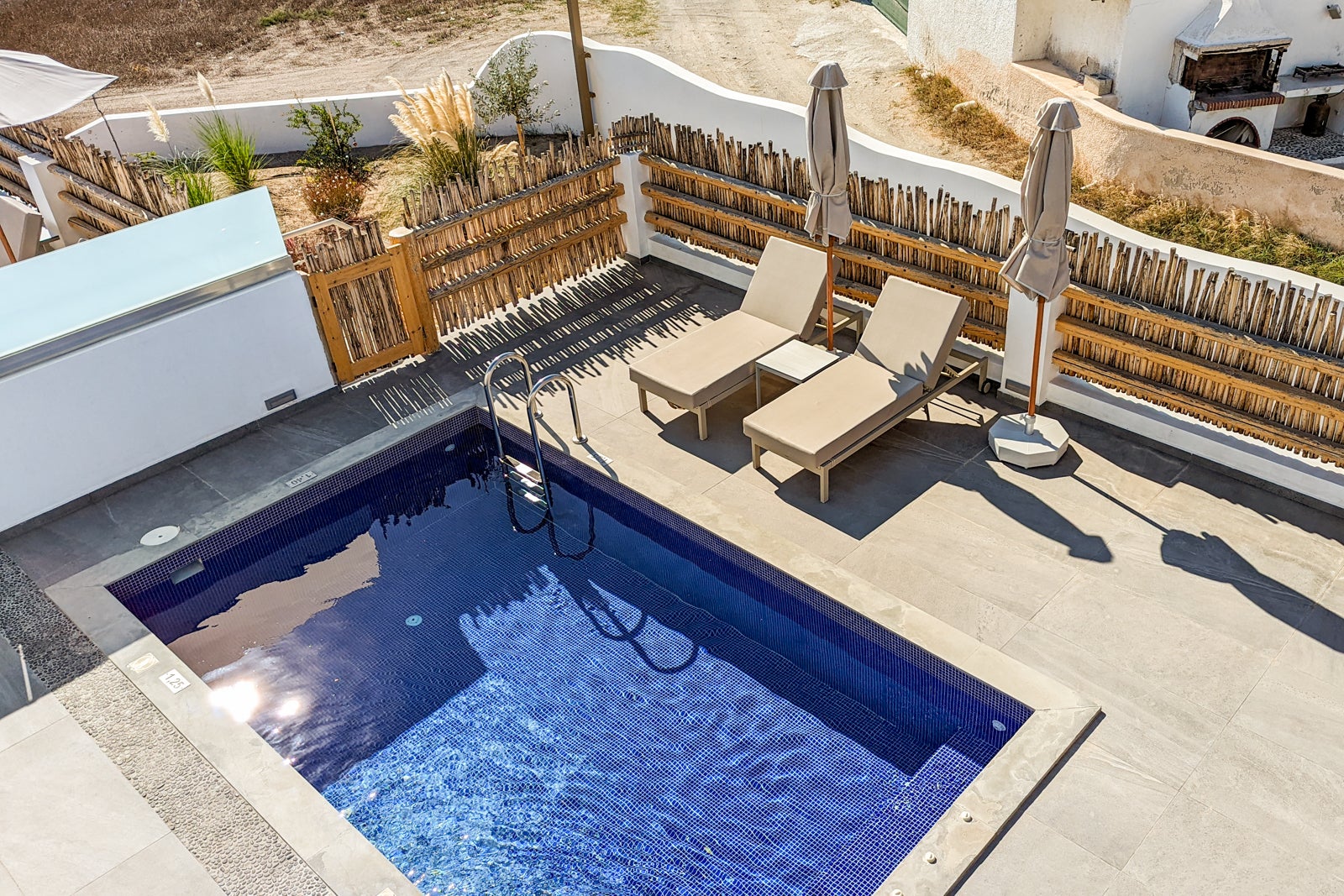 US hotels offer a weak food-and-beverage credit
In 2022, I stayed at several U.S. Hilton properties — specifically in New York City — for work.
While Diamonds receive free breakfast at most properties worldwide, properties in the U.S. replaced this with a daily food-and-beverage credit. The theory is that some guests don't want or need breakfast, and they should instead have the flexibility to receive a free drink or evening meal.
Diamond members receive a $15 daily credit in normal markets or an $18 daily credit in premium (read, "more expensive") markets like New York. In theory, if I have an early flight the next day, I won't have time for breakfast, so a credit I can use the night before is an improvement.
There's one very simple problem with the food-and-beverage credit: It doesn't cover the cost of most hotel breakfasts in the U.S. This means Diamonds no longer receive a free meal because they often have to pay the difference.
Some hotels re-priced their breakfasts to exactly the limit of the daily credit, after realizing that elite guests want free breakfast each day. Still, some have not. I've had to pay out of pocket, all the while scratching my head at how this helps reward loyalty. When you add the tax and tip, the final bill can easily be twice the amount of the daily credit.
Related: How to master the perfect hotel breakfast strategy
There's also often confusion around how the daily credit works. Can I use it on the day I check in? Does that mean it doesn't cover breakfast the following morning? Can I combine two days of credits on one day if it's two separate meals? Does each guest in the room receive the credit?
Even if you don't want breakfast and would rather have a nightcap at the bar after a long day, $18 is unlikely to cover even one glass of wine when you include tax and tip in an expensive city like New York, Los Angeles or Miami. I don't consider one glass of wine an appropriate replacement for a full, cooked buffet breakfast, and I am not a fan of this change.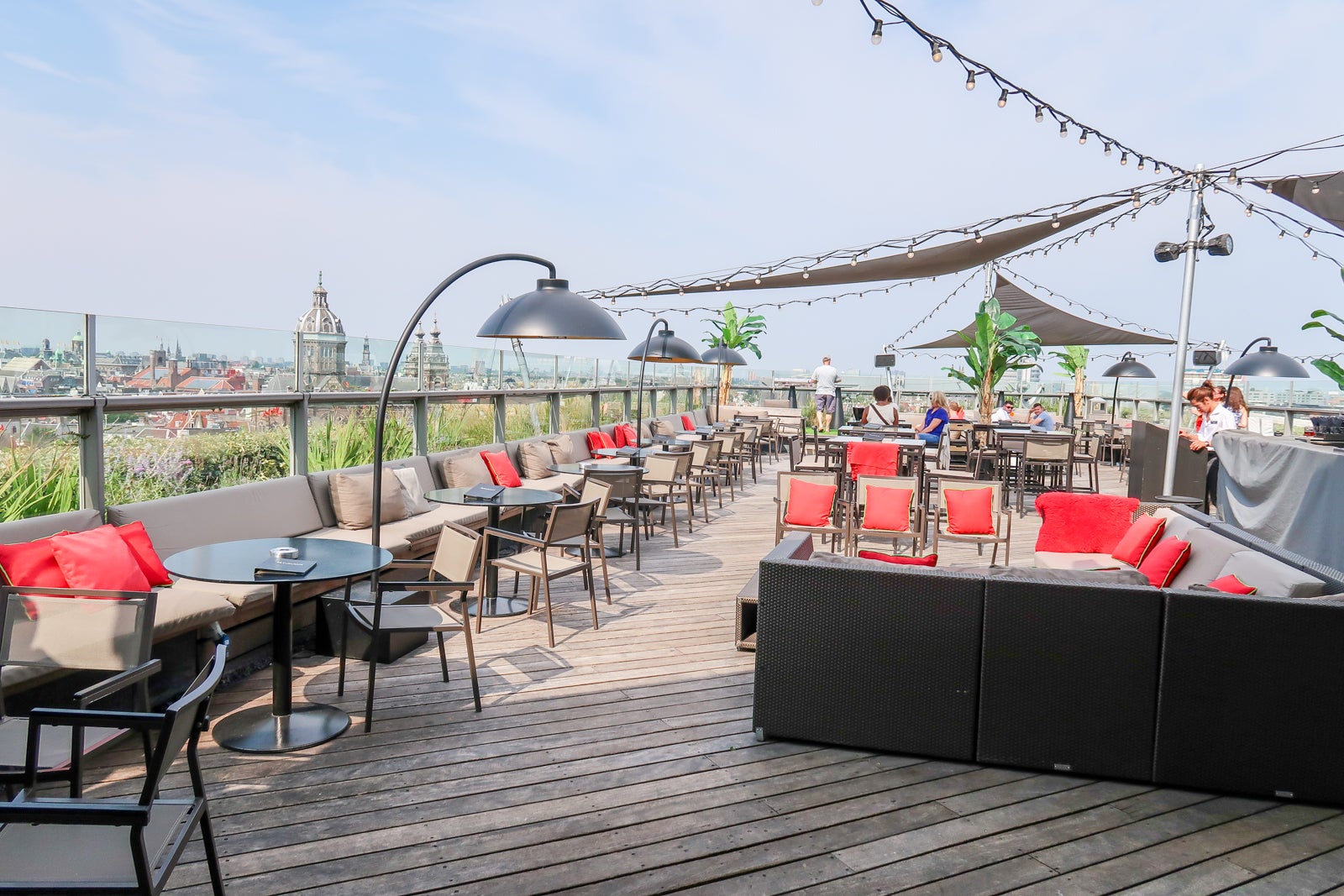 The promotions are endless
It's rare for a month to pass without a Hilton promotion that helps you earn bonus points or elite night credits. The Hilton Honors program seems to offer constant ways to earn more. Earning double points for stays has been the norm, not the exception, in 2022. With the reduction in elite nights to earn Diamond status — as well as a very handy promotion for double elite night credits for the last few months of 2022 — I didn't find it difficult to requalify for Diamond status for next year.
Since qualification amounts will revert to pre-pandemic norms next year, I will need 42 nights to requalify again for Diamond. I'm not sure if this will be possible without more of those generous promotions.
Points are easy to earn but not very valuable
It's not unusual for me to earn 30,000 Hilton points for a two-night stay at a midrange property when stacking the various elite bonuses and promotions. Compared to earning 30,000 Avios for a flight (which would never happen), the earning rate for Hilton stays is fantastic.
The downside is that Hilton points are among the least valuable hotel points in the industry. With Hilton's dynamic redemption pricing, base rooms sometimes cost 80,000 points per night at properties that aren't exactly aspirational (in my opinion).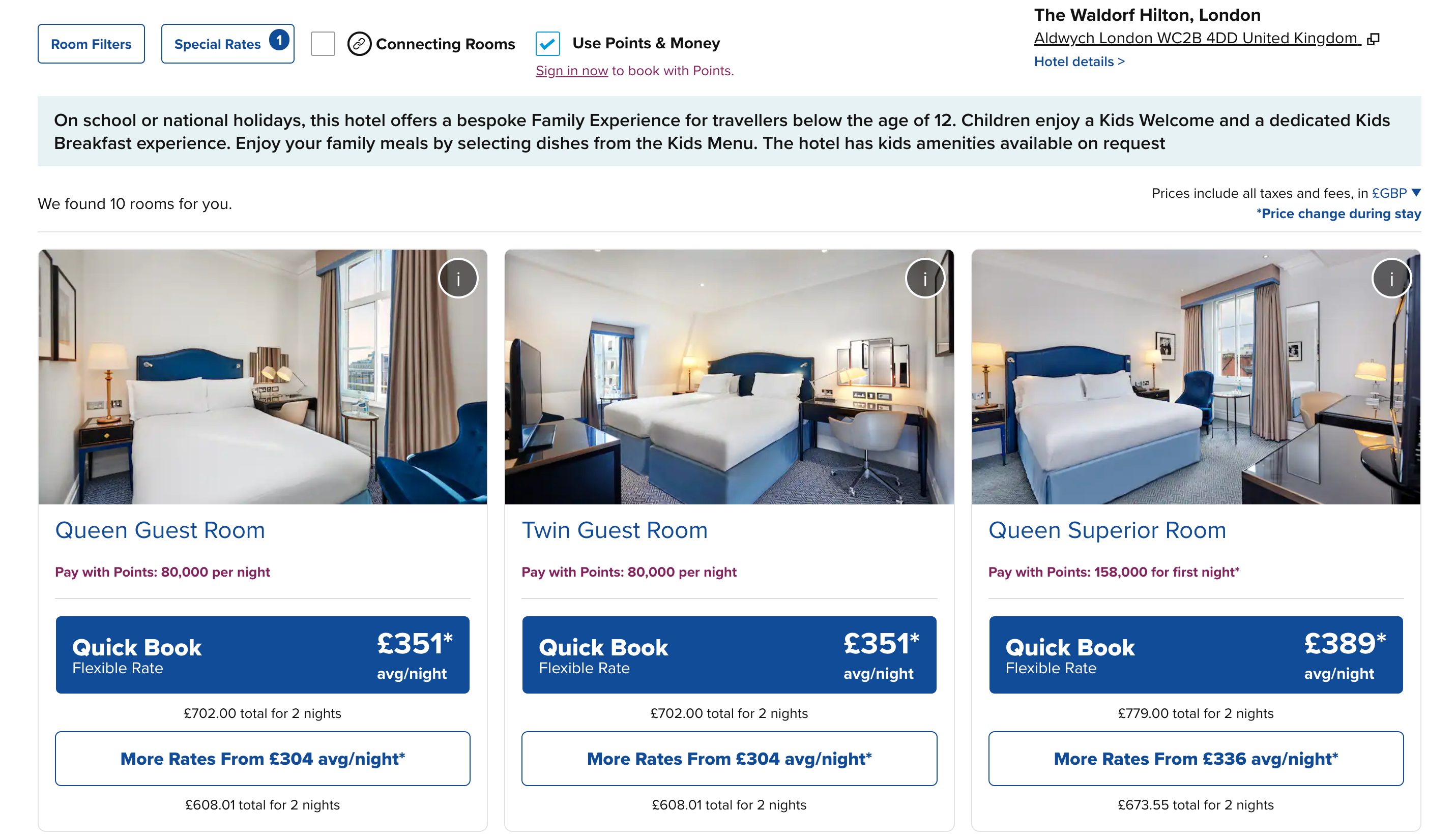 Compare this with World of Hyatt points, which are the most valuable hotel points you can collect per TPG's valuations. On Hyatt's award chart, redemptions start from an astonishingly low 3,500 points for an off-peak Category 1 property. I've never seen a Hilton property — even a regional Hilton Garden Inn — priced below about 18,000 points this year.
Related: Staying at the only Category 1 Park Hyatt: My review of the Park Hyatt Chennai
Rather than saving up half a million points for an overwater bungalow in the Maldives, I've tended to redeem my Hilton points as soon as I earn them. So, the 30,000 points I earn on a luxury two-night stay will usually cover the cost of a night at an airport hotel.
Bottom line
I probably could have extracted more value from my Hilton Honors Diamond status this year by staying in some more aspirational properties. Still, I've been satisfied with the status and benefits I've received enough to (attempt to) requalify for another year of Diamond.
There are a few frustration points — such as that weak U.S. dining credit that rarely covers the cost of an actual breakfast — but Hilton Honors is a great program with excellent elite status recognition at its thousands of properties worldwide. It works for me.
If Hyatt were to significantly increase its United Kingdom and Europe footprint and perhaps become a transfer partner of American Express Membership Rewards, I would consider switching. It's no question that World of Hyatt's points are extremely valuable.
Until then, I'm a happy and loyal Hilton Honors Diamond member.
If you're interested in earning Hilton Honors Diamond status, remember that U.S.-based travelers can earn it status by simply opening the Hilton Honors American Express Aspire Card. Otherwise, you'll have to earn 60 nights, 30 stays or 120,000 base points in 2023 to earn status for 2024, as Hilton goes back to pre-pandemic elite status requirements.
The information for the Hilton Aspire card has been collected independently by The Points Guy. The card details on this page have not been reviewed or provided by the card issuer.