Whether you're new to cruising or someone who's sailed tons of times but hates the prep, packing for a cruise can be a daunting task. There are standard items — including duct tape — that should be a part of any solid cruise packing list.
But what if you want to drill down even further and pack items specific to your brand of choice? We've created this Royal Caribbean packing list to feature everything you need to sail on the line's midsize and megaships in the islands and around the world. Here's what to pack for a Royal Caribbean cruise.
For more cruise news, reviews and tips, sign up for TPG's cruise newsletter.
Royal Caribbean cruise packing list at a glance

Royal Caribbean International app
A day bag
Activity-appropriate attire
Branded lanyard or luggage tags
Drinks and water bottle
Electronics accessories
Comfy clothes
Antacid
FlowRider board
Theme party attire
What to pack for a Royal Caribbean cruise
The Royal Caribbean International app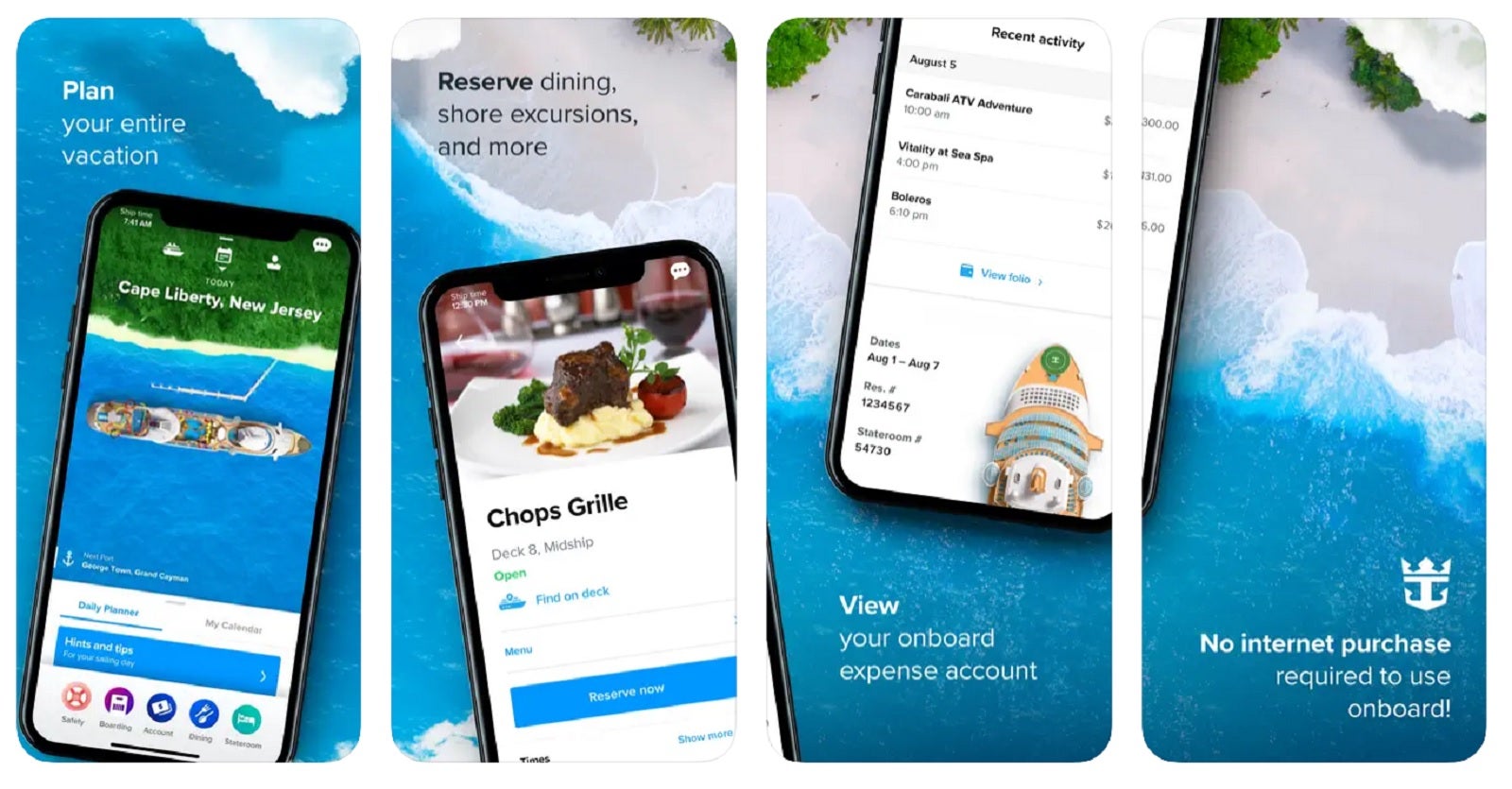 If you want your cruise with Royal Caribbean to be smooth sailing, download the Royal Caribbean International cruise line app on your cellphone. It will allow you to check in for your sailing in advance, so you're ready to go on embarkation day. Just provide the required details, upload a photo, link a credit card and choose an embarkation time, and you'll be able to breeze your way on board in a matter of minutes.
After you board and connect to the ship's Wi-Fi, it will also allow you to check the daily activity schedule and dining times; message your fellow cruisers; make dining, shore excursion and show reservations; and view your onboard bill.
Even better, since the app is stored on your phone, which we're sure you're planning to pack, it doesn't take up any additional space in your luggage.
A tote bag or small backpack
Whether you plan to be out and about all day in port or roaming the ship in search of your next activity, it helps to have a bag handy to carry things like sunscreen, books and your cellphone.
Given how large Royal Caribbean's ships can be, you'll be glad to have a bag so you don't have to run back and forth to your cabin to grab items you forgot. On the largest Oasis-class vessels, it's nearly a quarter-mile walk from bow to stern.
Activity-appropriate attire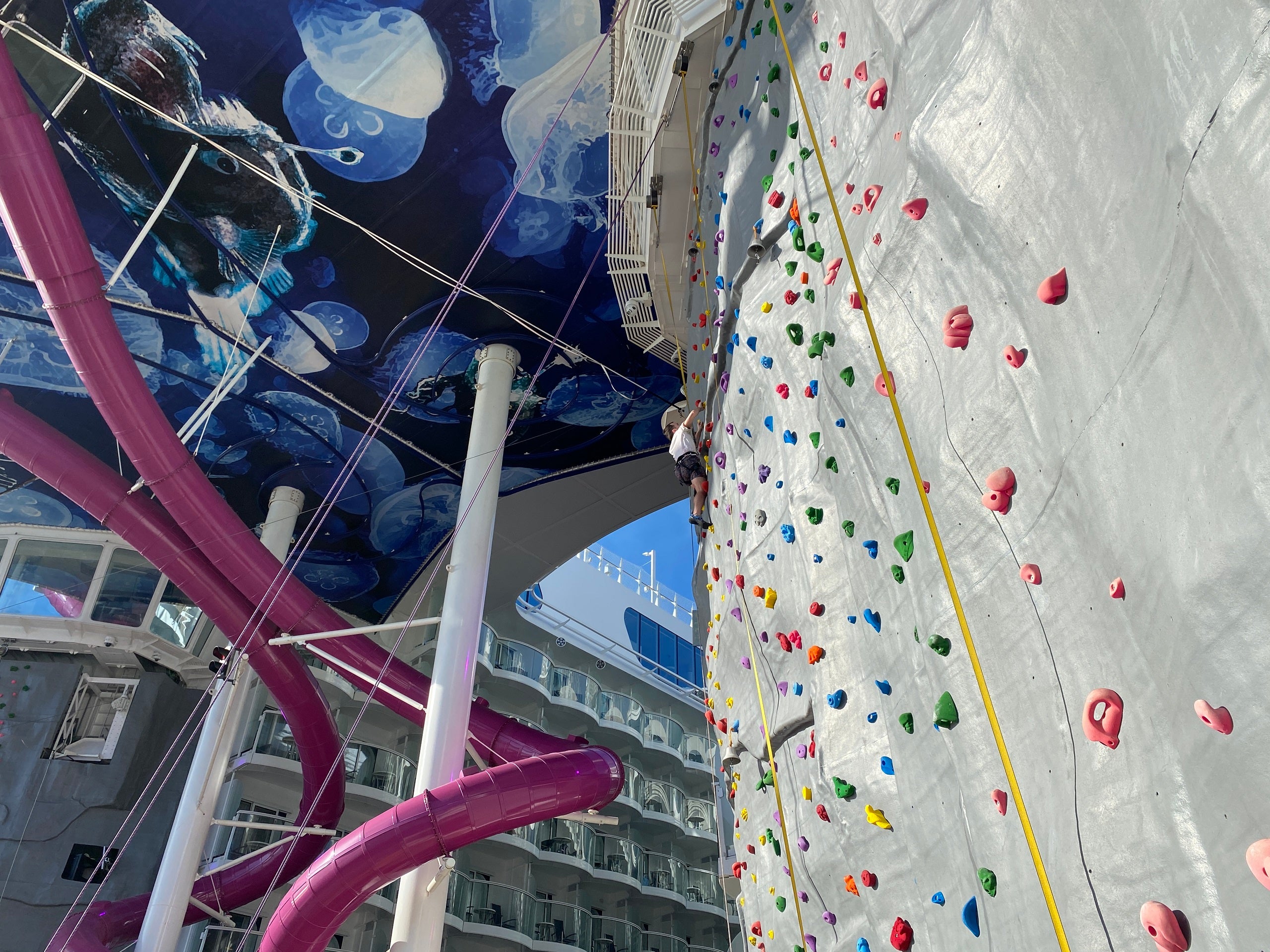 Royal Caribbean is known for innovative attractions you never thought you'd see on a cruise ship. They include carousels, skydiving simulators and bumper cars. If you plan to take part in these activities, make sure you're dressed for success.
For example, onboard zip lines require closed-toe shoes, and you'll need socks for the climbing shoes you'll have to wear to scale your ship's rock climbing wall. Bring long pants and socks if you'd like to lace up your ice skates at Studio B, the ice rink found on many of the line's vessels.
You'll want to pack a one-piece bathing suit or some sort of athletic attire if you're a woman preparing to take on the FlowRider surf simulator. (A crew member told me people in bikinis have about a 50% chance of losing their tops when they fall into the spray.)
A branded lanyard or luggage tags
It's a fact: Many cruisers wear lanyards around their neck to hold their cruise keycards. (It's important not to lose the cards since they double as onboard charge cards and shipboard IDs.) Whether you're going for fashion or function, you can find many styles and colors to meet your needs.
However, perhaps none is as appropriate for a Royal Caribbean voyage as a branded lanyard with the cruise line's logo. Search Etsy for custom Crown and Anchor options to show your shipmates you're loyal to Royal.
Another great way to show off your Royal Caribbean pride is with logo luggage tags for your bags. They're both apropos and functional.
Drinks and a reusable water bottle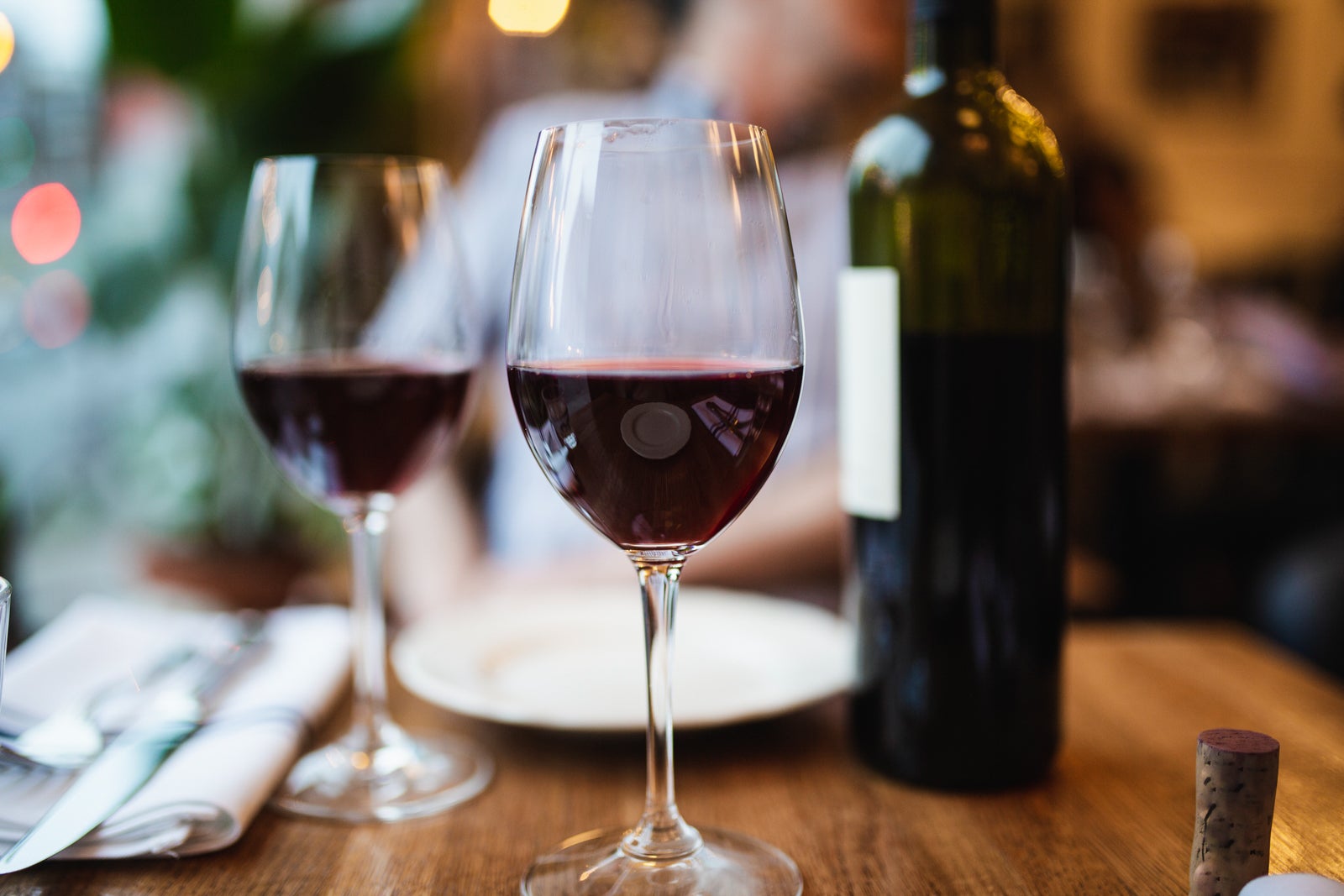 If you're looking to save some money on drinks during your next sailing, note that you can bring two bottles of wine or sparkling wine per cabin. There will be a $15 corkage fee per bottle if you choose to enjoy your beverage outside your room, but it's still cheaper than purchasing wine on board — even if you have a drink package.
Royal Caribbean also allows passengers to bring up to 12 cans, plastic bottles or cartons of nonalcoholic drinks onto its ships.
If you buy a drink package, you will receive a special branded travel tumbler for the soda machines on board. If you don't buy a package, you'll want to pack a reusable water bottle or travel mug that you can refill with your favorite beverage.
Electronics accessories
No one unplugs on cruises anymore; in fact, bringing a variety of tech accessories can actually enhance your cruise.
Start with a non-surge-protected power strip (ones with surge protectors will be confiscated) to increase the number of outlets available to charge your electronic devices in your cabin. These are especially helpful on older ships, which often lack charging outlets and USB ports.
Looking to capture some candids at the beach on Royal Caribbean's private island, Perfect Day at CocoCay, or snag the perfect family photo with the pool deck sunset as a backdrop? Toss a waterproof phone case, selfie stick or GoPro with a gimbal into your bag.
Comfy clothes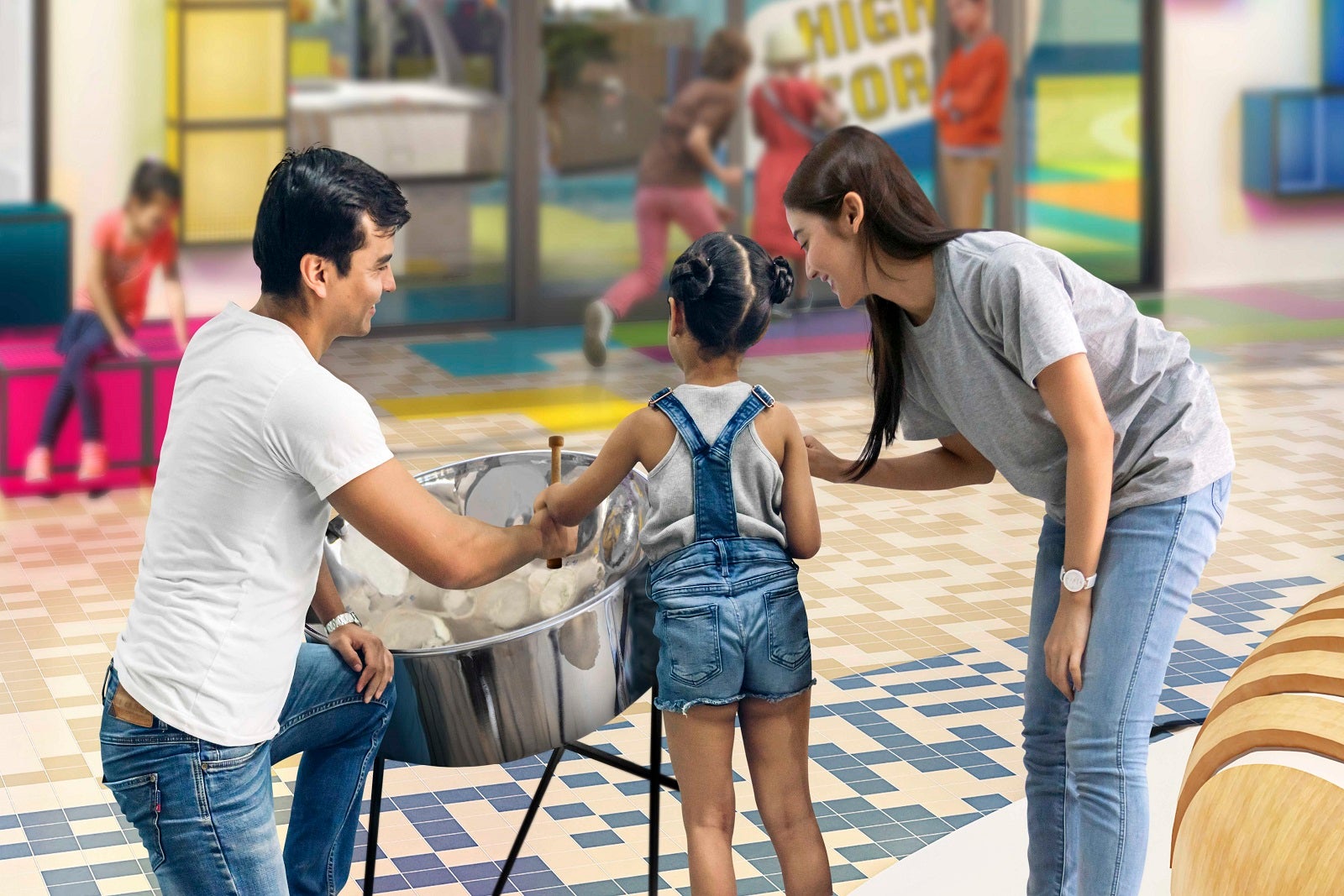 In keeping with the changing preferences of its clientele, Royal Caribbean has largely relaxed its dress code. That means beachwear (by the pools) and resort-casual clothing are the norm during the day. At night, you'll see passengers in everything from jeans and T-shirts or sports jerseys to ball gowns and tuxedos — although the latter is becoming increasingly less common.
In fact, on my last weeklong cruise with Royal Caribbean, we had one formal night and one "dress to impress" night, neither of which was mandatory.
In that vein, pack comfy clothes appropriate for the weather in the destinations you're visiting (think: wrinkle-resistant pants, and dresses and shirts made from cotton-polyester blends, which are difficult to wrinkle and fold up quite thin). Quick-dry fabrics are a great option in hot and humid destinations like the Caribbean and the Bahamas.
Antacid
Between the burgers, fries and onion rings from Johnny Rockets; greasy but delicious Sorrento's pizza; and free Mexican fare at El Loco Fresh, you might find yourself experiencing indigestion or heartburn after indulging in comfort food on Royal Caribbean ships.
Toss a small bottle of antacid into your toiletry kit to help ward off any potential discomfort.
FlowRider board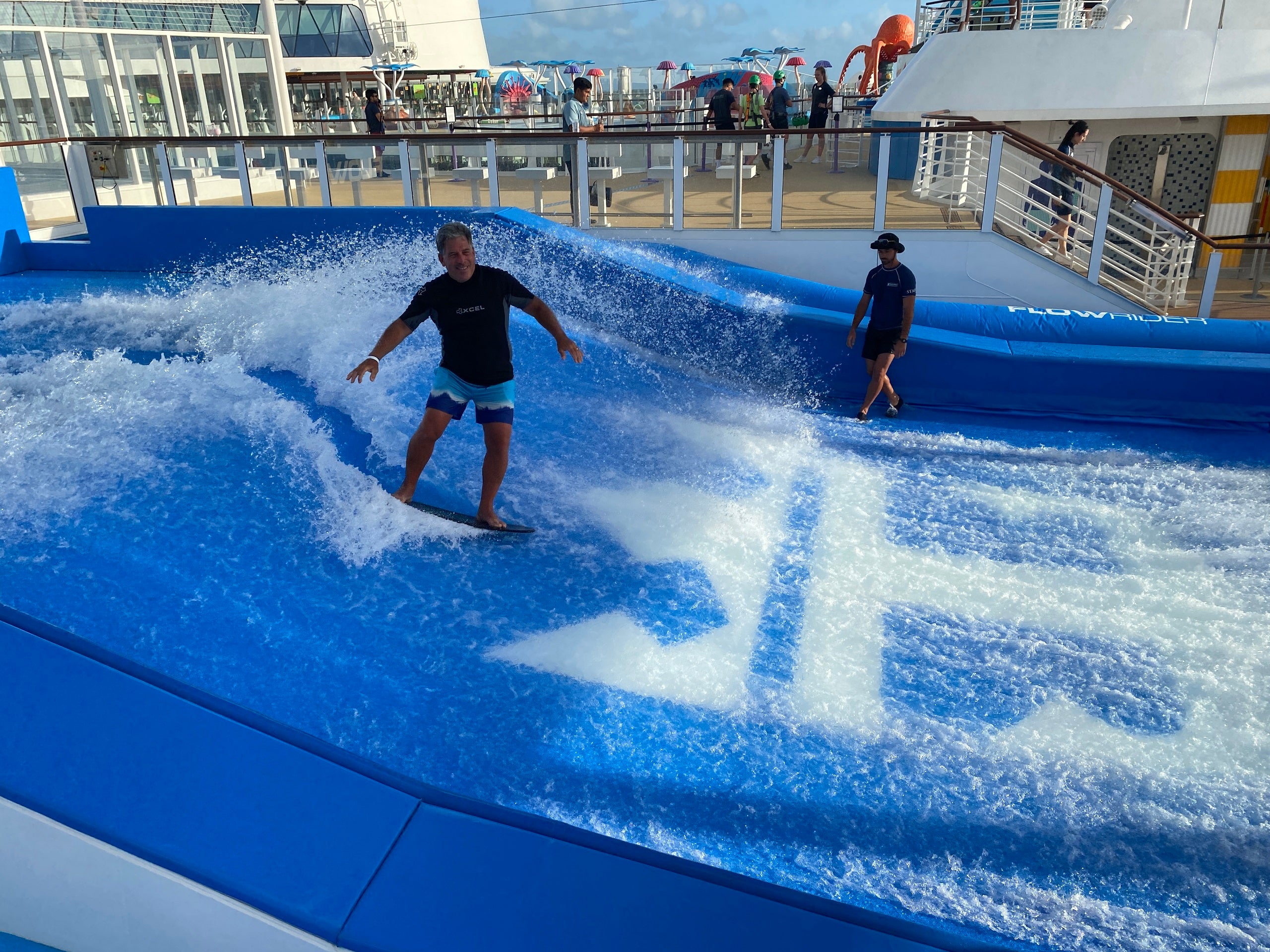 One of the most iconic aspects of many Royal Caribbean ships is the FlowRider — a free surf simulator that allows passengers to try their hand at boogie boarding and surfing.
You'll sometimes see the more seasoned surfers bringing their own boards onto the ship when they embark. If you're someone who has tried the FlowRider before and has their own board, why not make it part of your packing list?
Theme party attire
Royal Caribbean is well known in the cruise world for its theme parties. You'll find everything from '70s and '80s nights to Caribbean and cowboy themes, as well as a White Night and a club experience called Red, where you might want to dress accordingly.
Unfortunately, Royal Caribbean doesn't list its theme nights before sailing, so pack a little something for each if you want to be prepared.
Have more cruise questions? TPG has answers: