When it first debuted on Voyager of the Seas in 1999, the Royal Promenade was groundbreaking. Royal Caribbean took its central atrium area and expanded it into an indoor passenger artery, complete with bars, restaurants and entertainment. The concept was so successful that other cruise brands have since copied it.
The line retained the Royal Promenade for its subsequent vessels, even turning the area into one of the seven key neighborhoods on Oasis-class ships. It will make a comeback on Royal Caribbean's new Icon-class ships debuting in January 2024.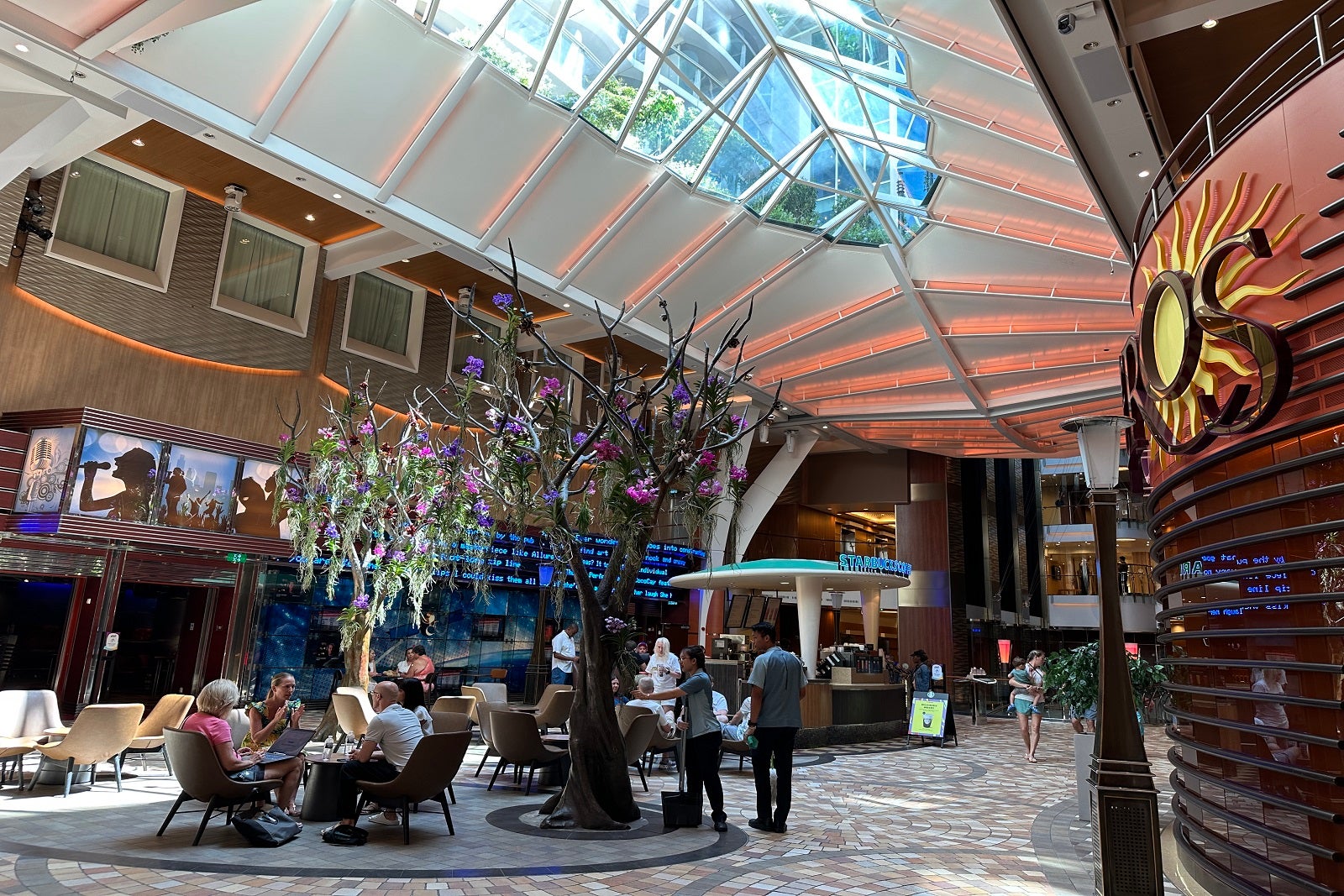 Here's a guide to everything you need to know about the Royal Promenade.
For more cruise news, reviews and tips, sign up for TPG's cruise newsletter.
What is the Royal Caribbean promenade?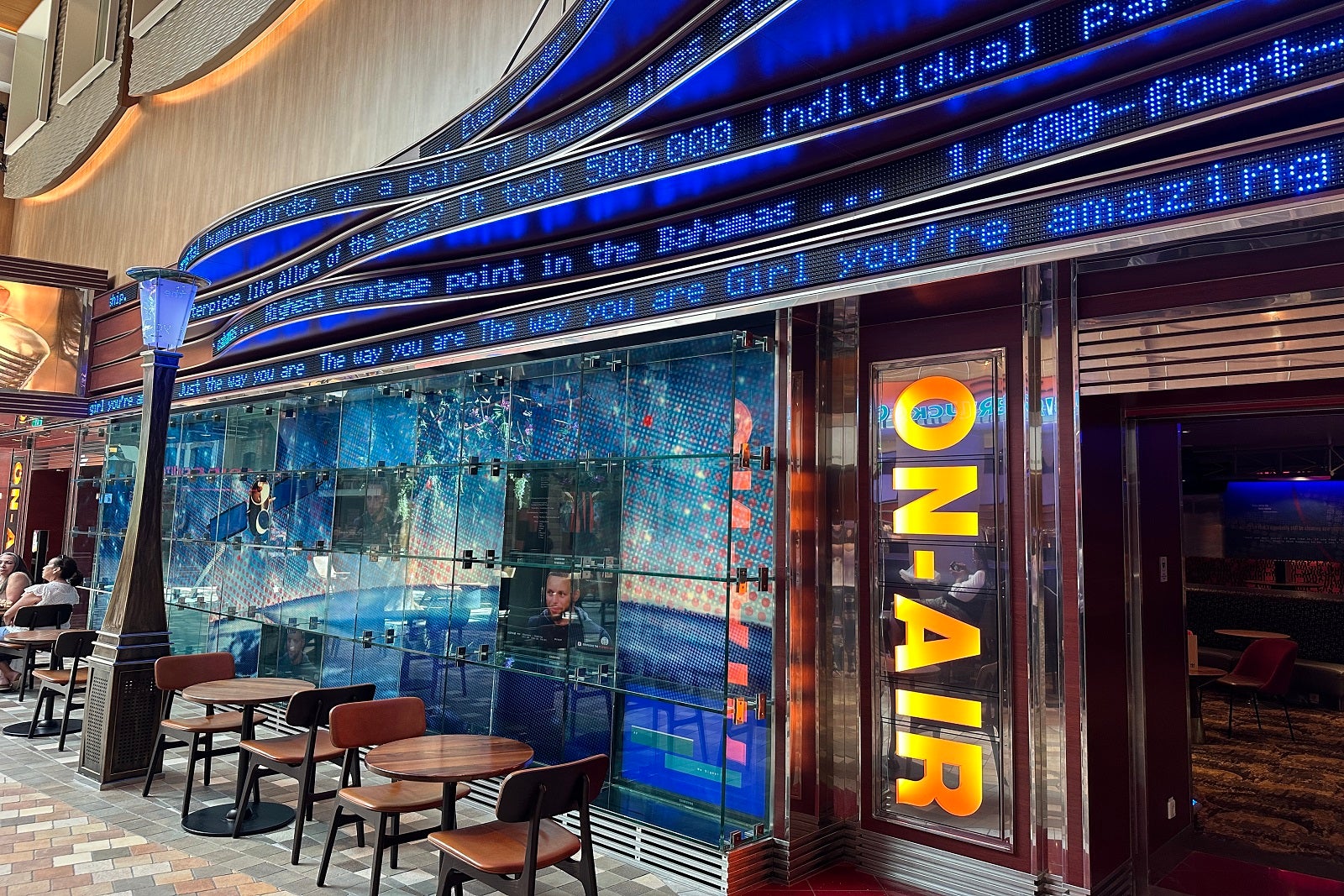 The Royal Promenade is an indoor promenade space that resembles a shopping mall. It's a thoroughfare lined with shops, restaurants, cafes, nightclubs and bars.
The establishments vary by ship, but you might find outposts like Sorrento's, which offers free pizza; Cafe Promenade and Starbucks, which serve specialty coffee and small treats, some for a fee; an English pub, a Champagne Bar or the Bionic Bar, which is manned by a robot; and clubs that host karaoke, trivia and Latin dancing.
On Oasis-class ships, there's also the Rising Tide Bar, another huge innovation for Royal Caribbean when it was first introduced on Oasis of the Seas in 2009. It's an oval-shaped bar that passengers can board before it slowly rises on hydraulics to travel between the promenade on Deck 5 and Central Park on Deck 8. Underneath the bar, a water feature and dancing fountains create an exceptional amount of noise.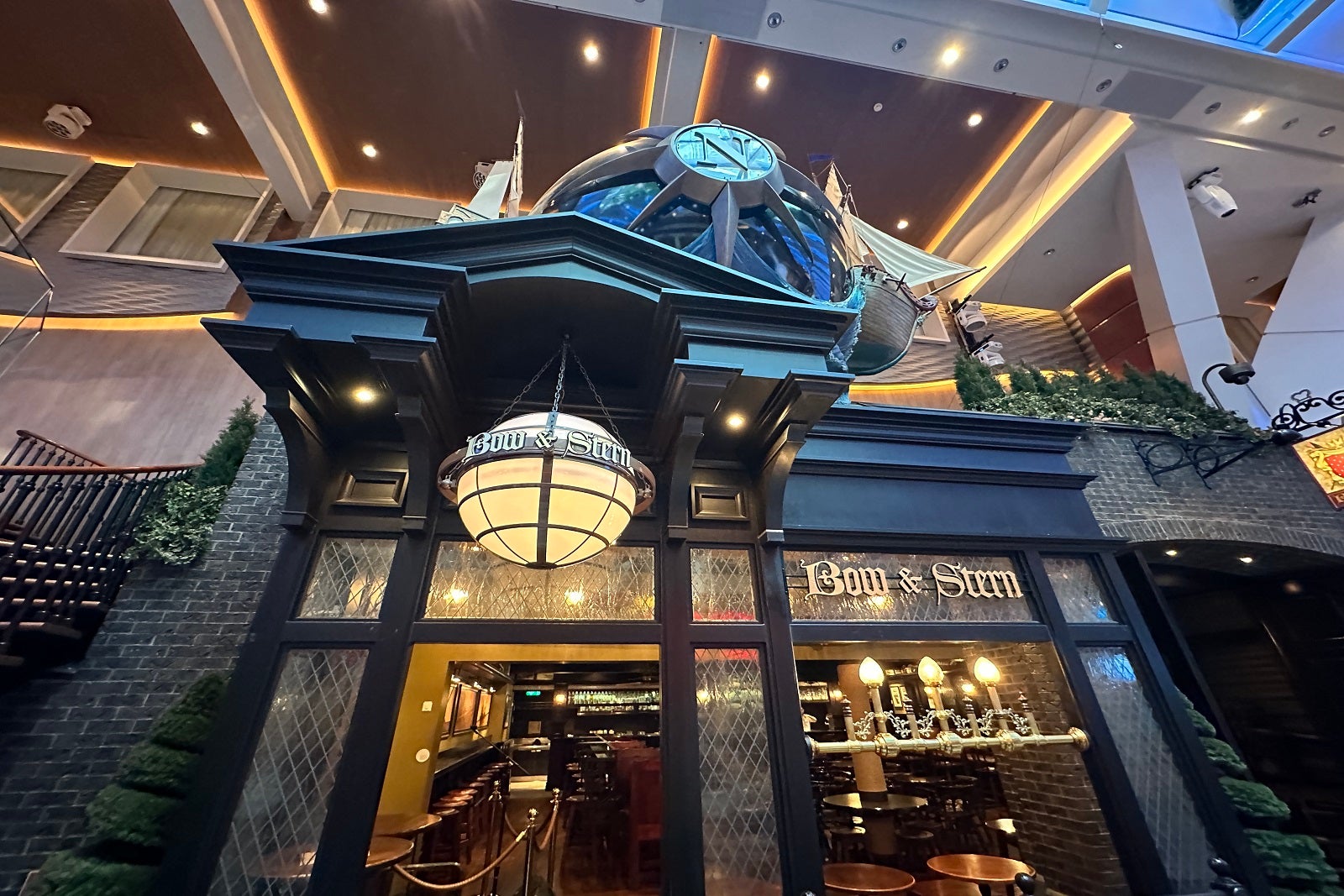 Near the Royal Promenade, Royal Caribbean has also stationed the popular Schooner Bar, as well as a photo gallery. Several interior-facing cabins look down over the space.
In general, the Royal Promenade is the main public artery of each ship that has it. In addition to serving as a social hub, it also houses the guest services, shore excursion, future cruise and Wi-Fi assistance desks.
On many ships, it connects key venues, allowing passengers to walk from one end of the ship to the other to reach places like dining rooms and theaters. On Oasis-class vessels, it also serves as a jumping-off point to reach the Entertainment Place neighborhood, where you'll find the onboard casino, art gallery, comedy club and ice skating rink.
Parades and dance parties take place along the Royal Promenade, often with balloon drops. Events vary by cruise ship.
Related: The best Royal Caribbean cruise ship for every type of traveler
Does it cost anything to visit the Royal Promenade?
There is no cost to check out the Royal Promenade. However, if you'd like to purchase drinks, specialty coffee or snacks from Starbucks or other bars, you'll have to swipe your card.
Which Royal Caribbean ships have the Royal Promenade?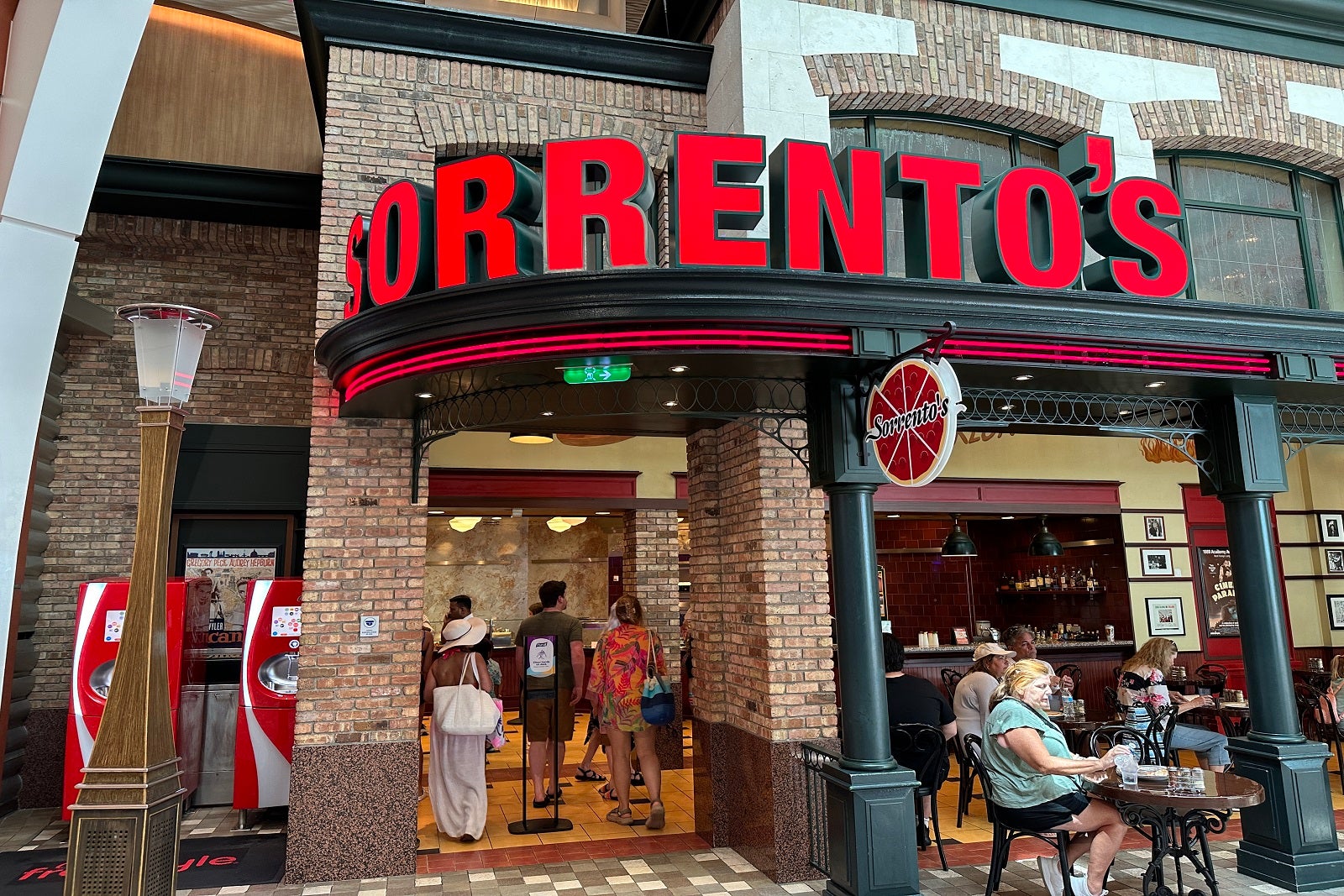 Royal Caribbean's Voyager-, Freedom-, Oasis- and Icon-class vessels have the Royal Promenade:
Voyager of the Seas
Explorer of the Seas
Adventure of the Seas
Navigator of the Seas
Mariner of the Seas
Freedom of the Seas
Liberty of the Seas
Independence of the Seas
Oasis of the Seas
Allure of the Seas
Harmony of the Seas
Symphony of the Seas
Utopia of the Seas
Have cruise questions? TPG has answers: