Editor's note: This is a recurring post, regularly updated with new information.
---
Using Amex Offers is an easy way to save money or earn extra points when paying with your American Express cards. The best part is that using these offers requires minimal effort.
Related: The ultimate guide to saving money with Amex Offers
There are usually 100+ Amex Offers available at any one time across many Amex cards — some of which may provide bonus points or cash back at stores where you never shop, while others could align perfectly with an upcoming expense.
Most of us have a cellphone plan, however. And a new offer could help you save up to $30.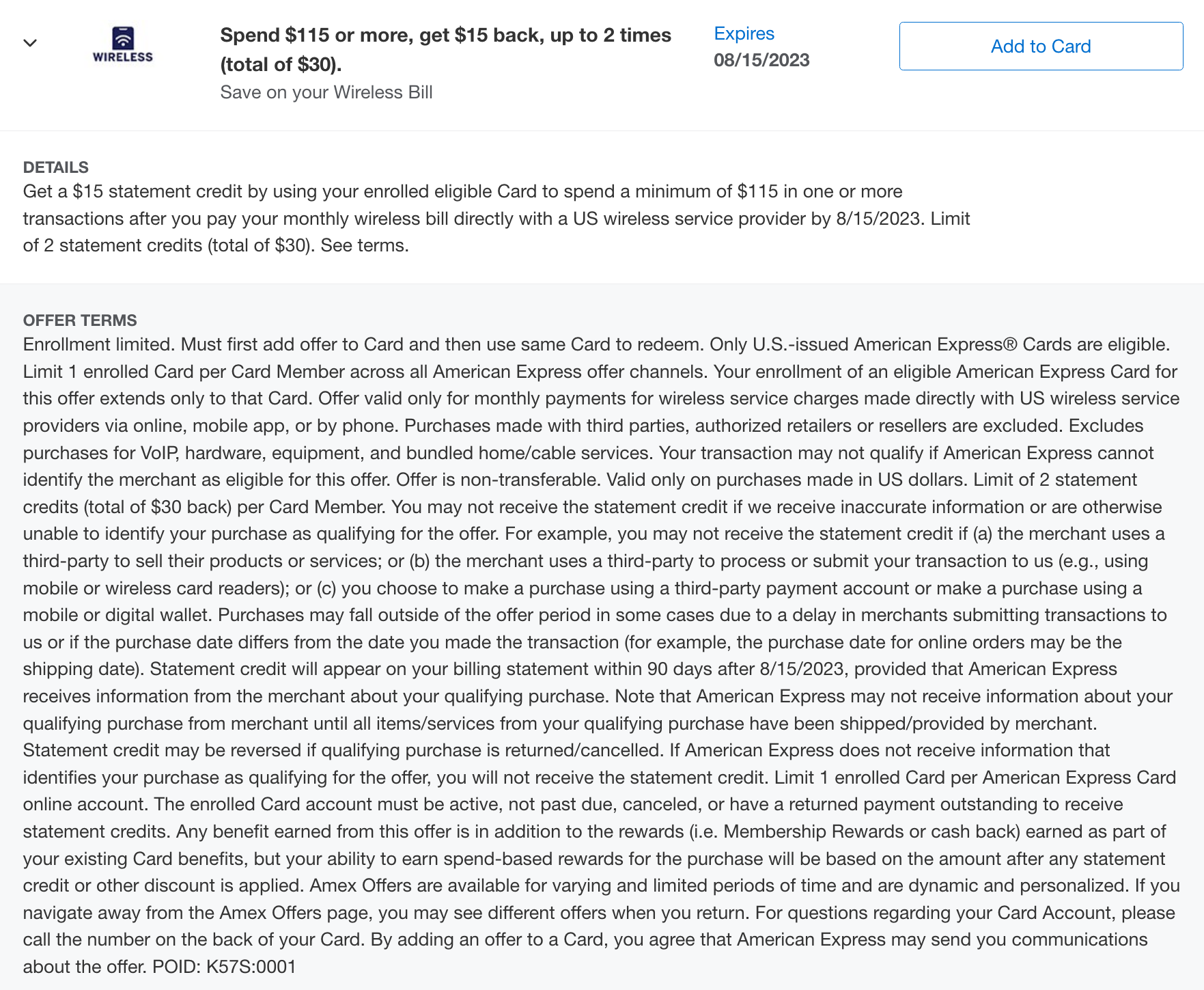 This offer provides $15 back after spending $115 or more across multiple transactions with U.S. wireless retailers. It's only valid on wireless services but not on equipment purchases or new phones. The offer can be used twice, providing a maximum of $30 back after spending $230 or more — valid through Aug. 15.
As Amex Offers are targeted, not everyone will see this offer. It's worth checking all of your Amex cards since not everyone will have this offer available on the same card.
Related: The secret to getting more (and sometimes better) Amex Offers on your card
Outside of this Amex Offer, remember that some credit cards are better than others when it comes to paying your phone bill. That's because some credit cards provide cellphone protection insurance when using them to pay your monthly bill.